Stracciatella Prosciutto Toasts With Fresh Herb Pesto
These might look like the classic Italian ingredient combo at first, but it has a fun unexpected twist – fresh herb pesto instead of basil and stracciatella cheese instead of mozzarella. I made the fresh herb pesto using fresh dill, parsley, spring onions, some olive oil and pine nuts so it has that bright green colour I love. Stracciatella is another great ingredient here – it has a smooth flavour just like mozzarella and a creamy, stretchy consistency. Think of it as the innner part of a burrata. Herb pesto topped with stracciatella, cherry tomatoes and prosciutto crudo ham, all served on a toasted sourdough. This is definitely my new favourite go-to sandwich. Can't help but think how much joy a loaf of bread brings into my kitchen each time.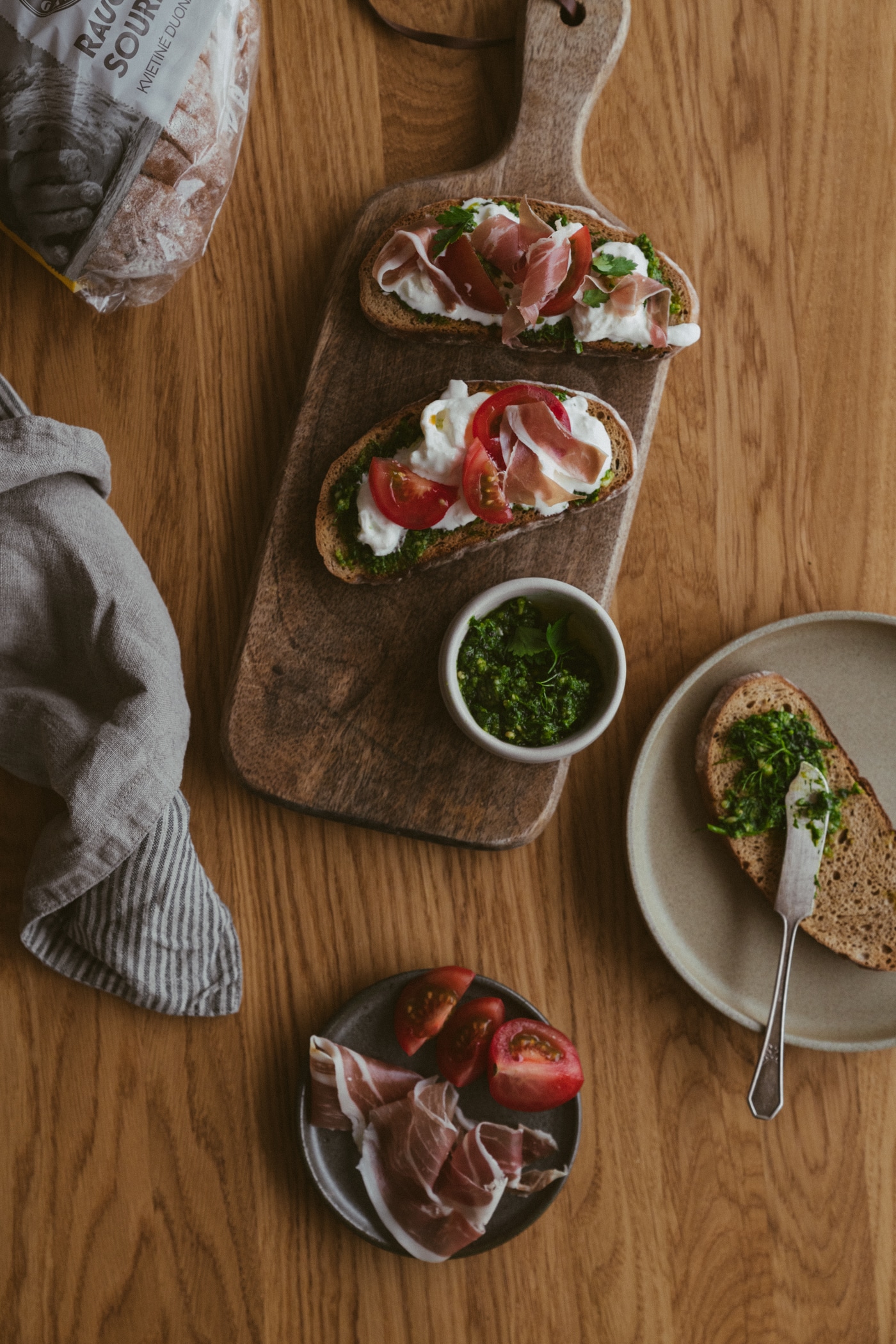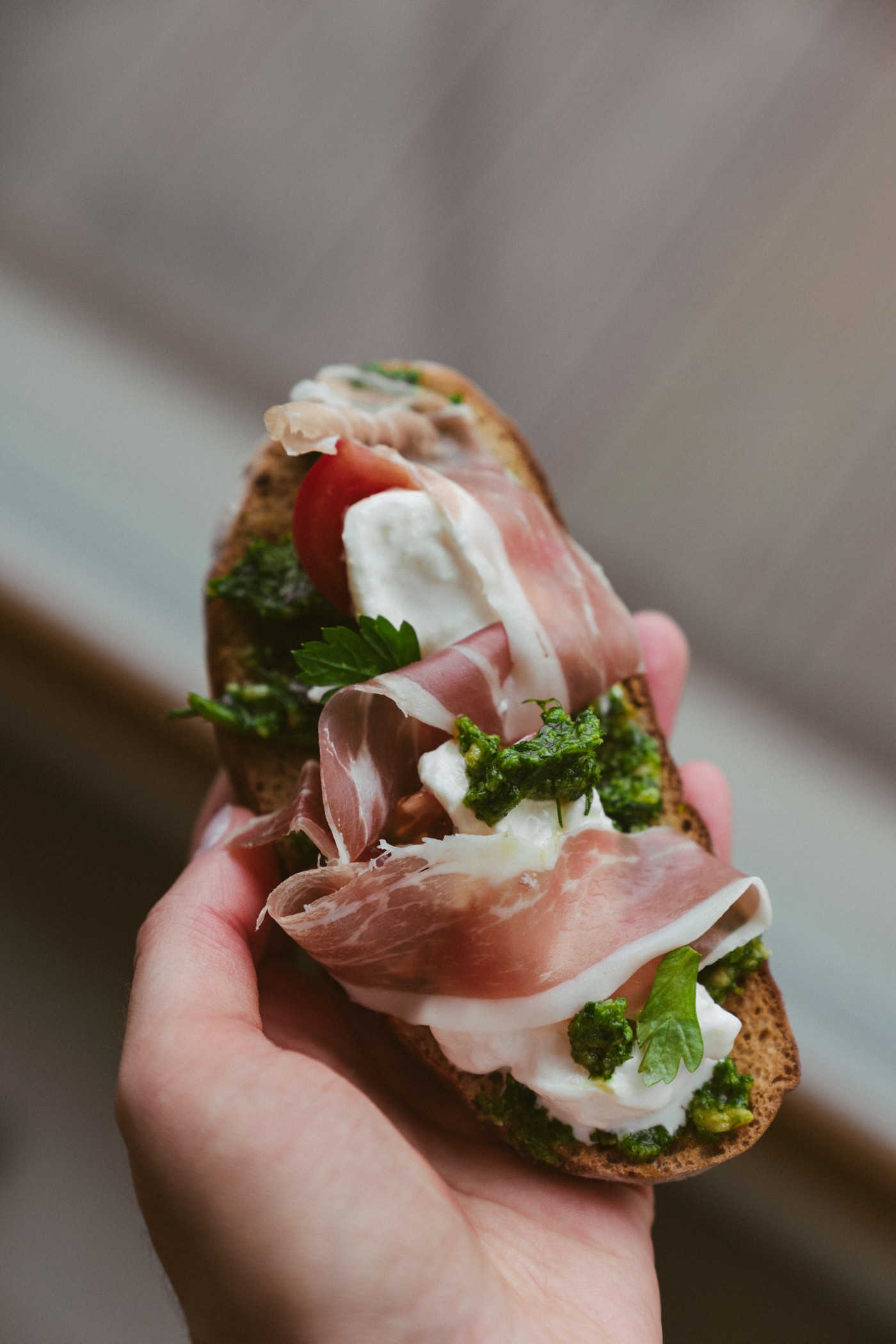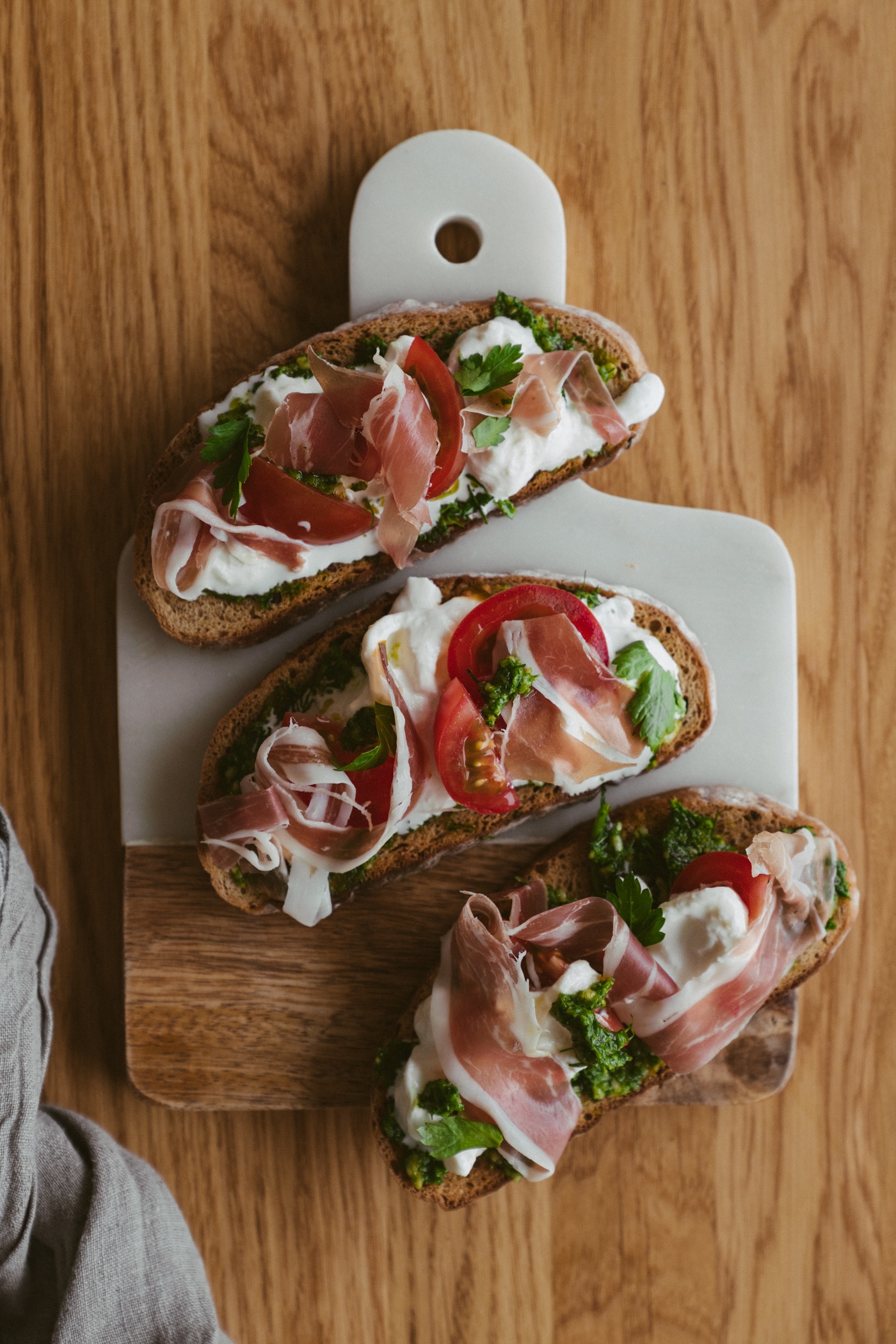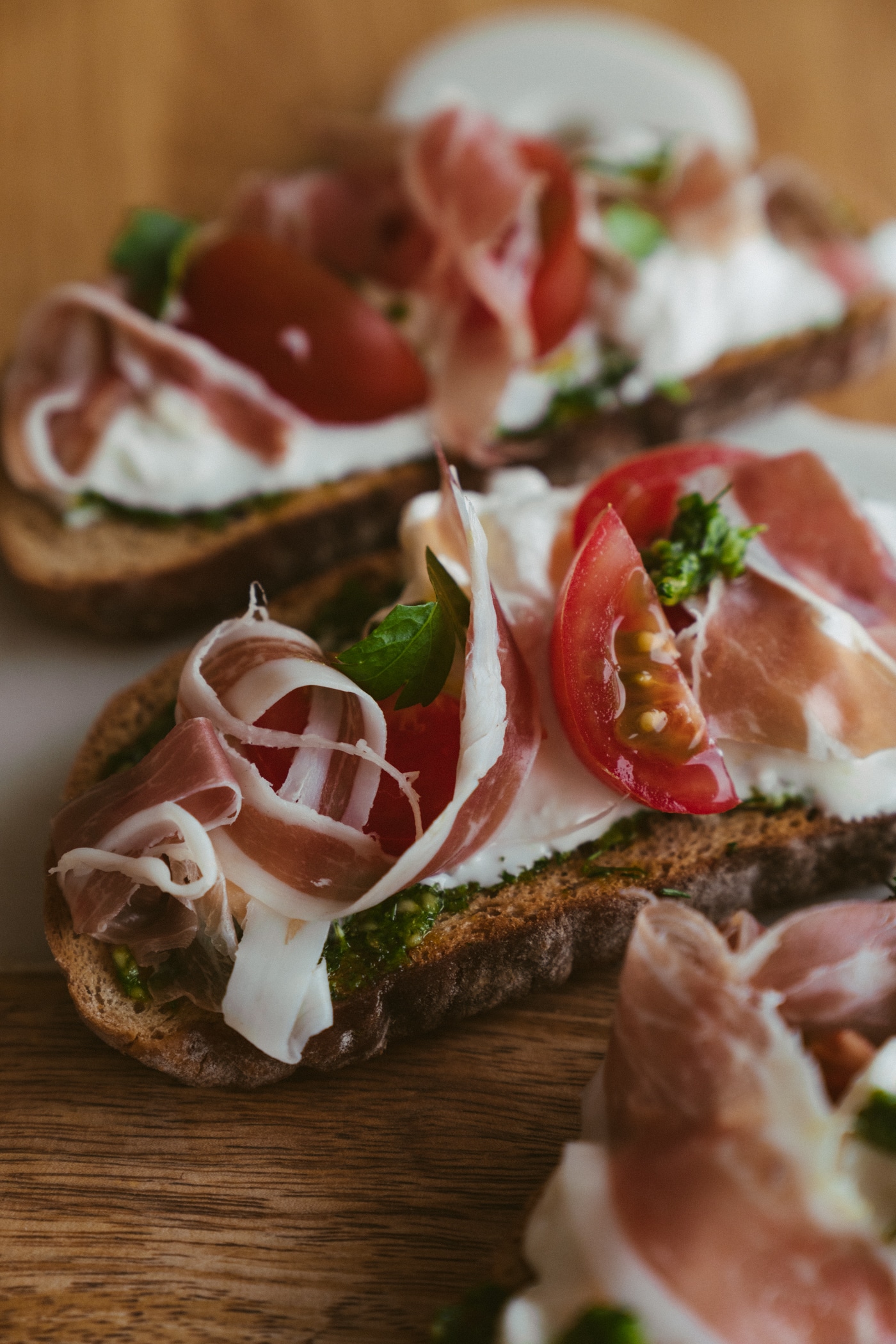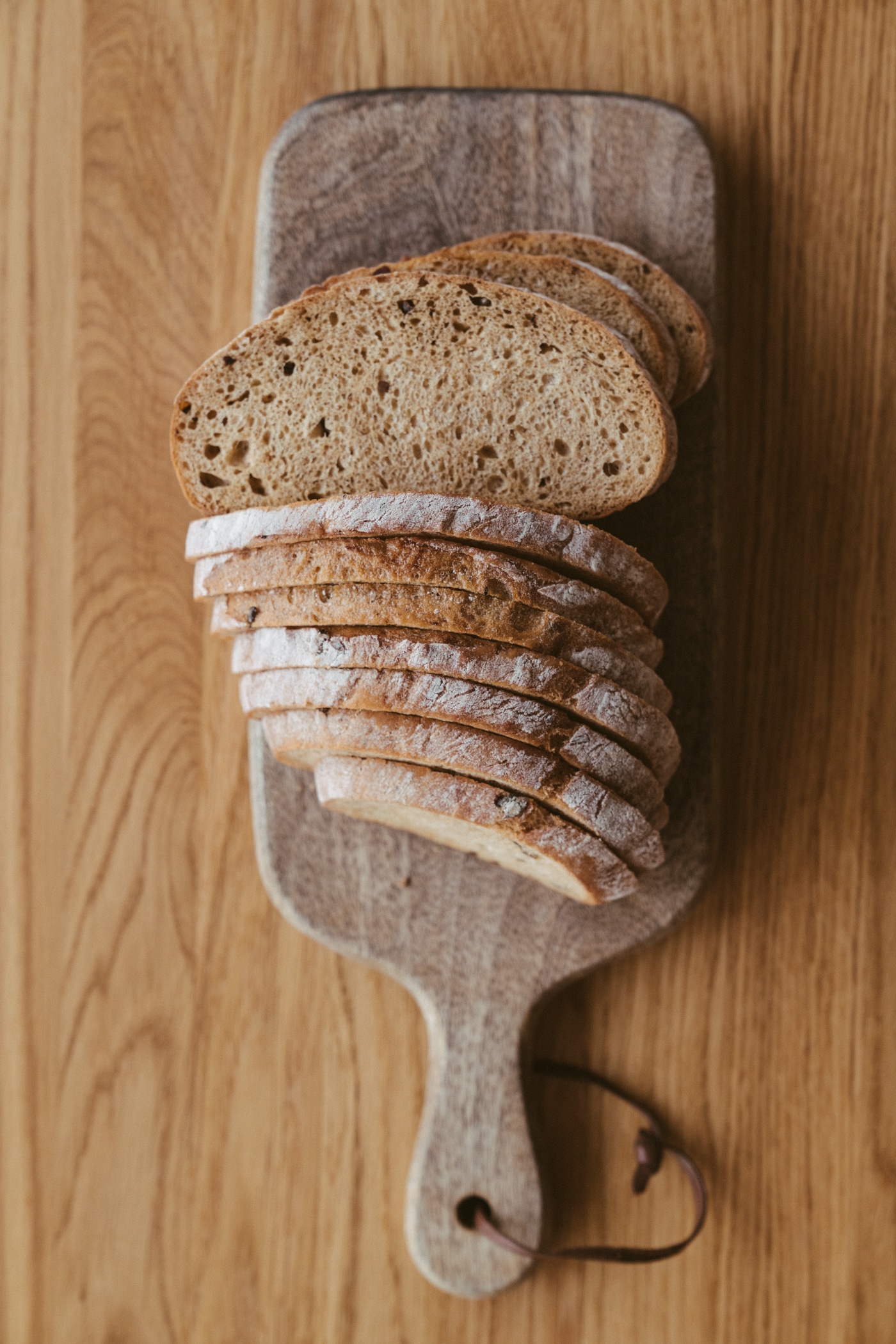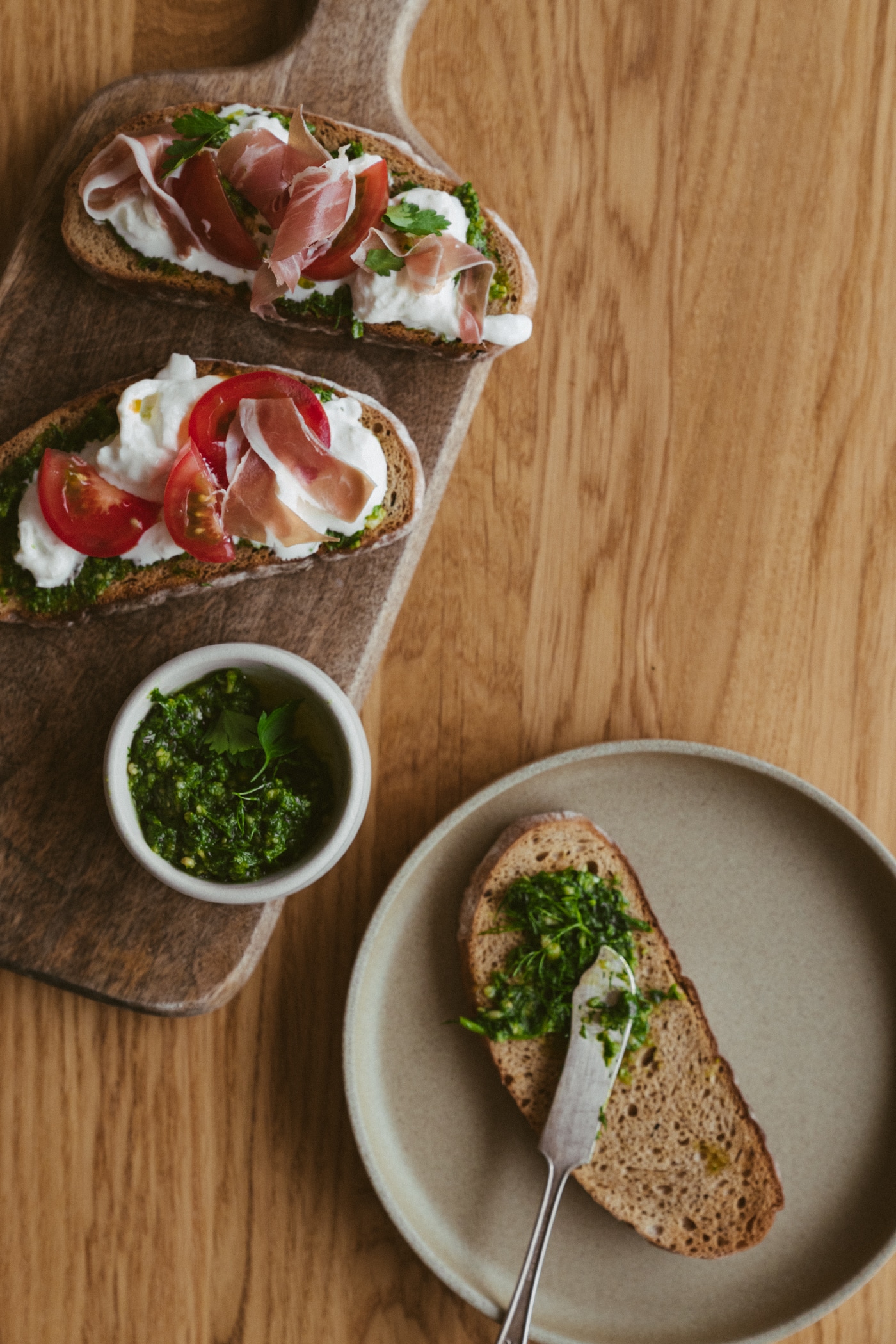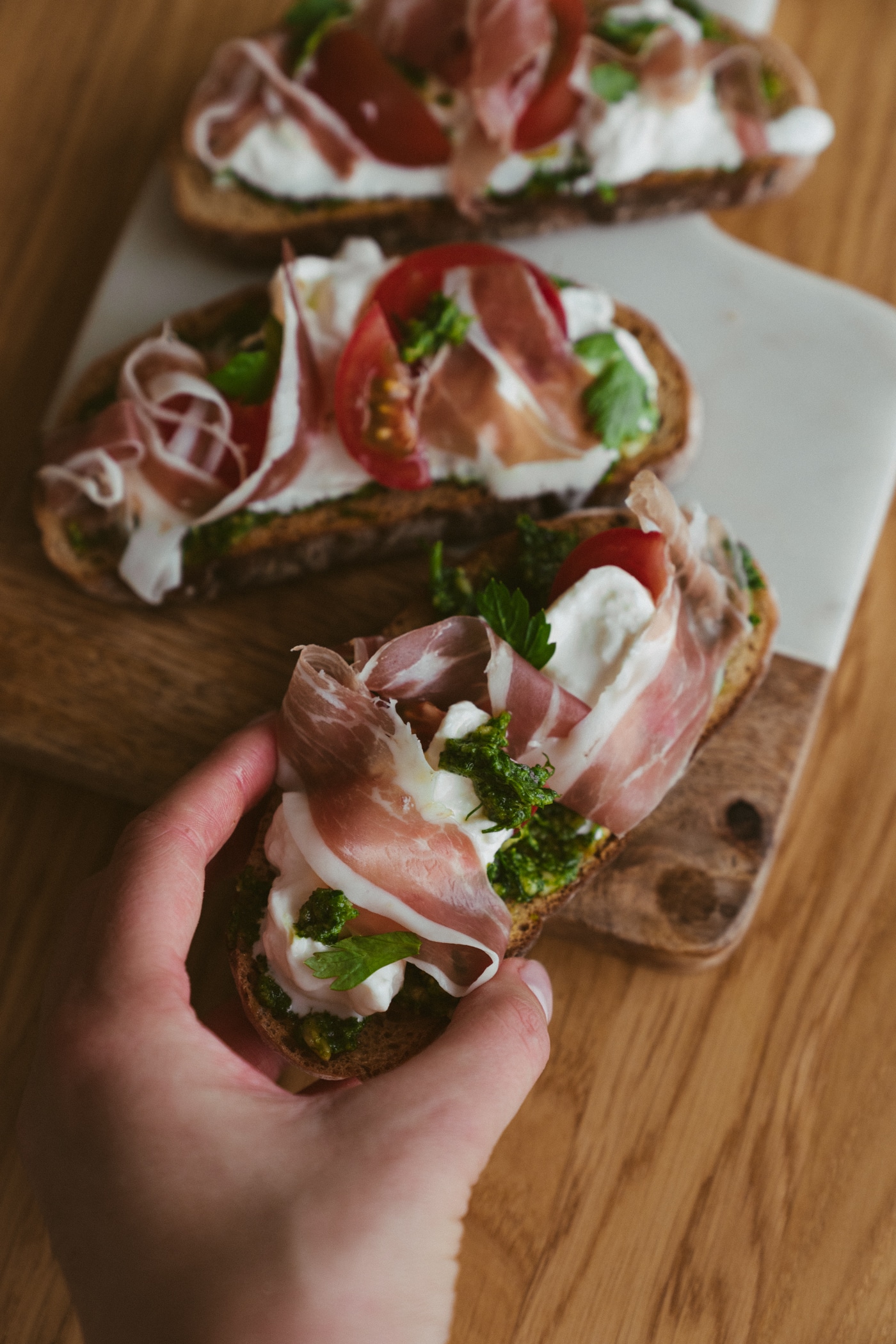 Instructions
Toast sourdough slices until browned.
Prepare the fresh herb pesto: place all of the herbs into a blender, pour olive oil on top, add pine kernels and salt. Process until you get a rough texture.
Spread it on toasted bread, top with stracciatella, prosciutto, tomatoes. You can use fresh parsley leaves o garnish and add some pesto on top – bright green looks nice on white stracciatella.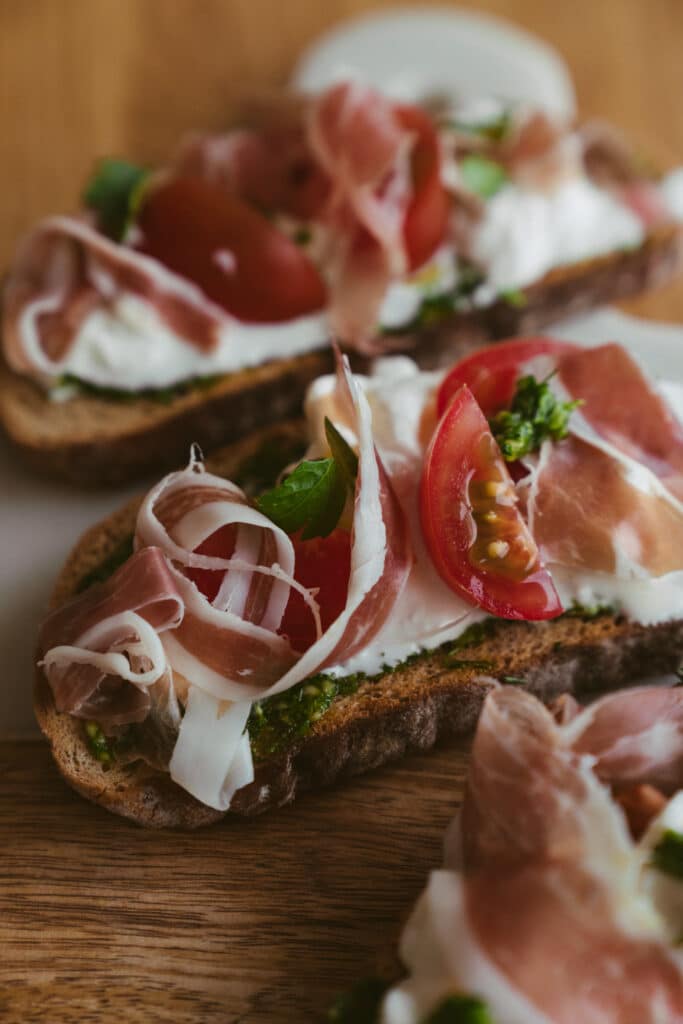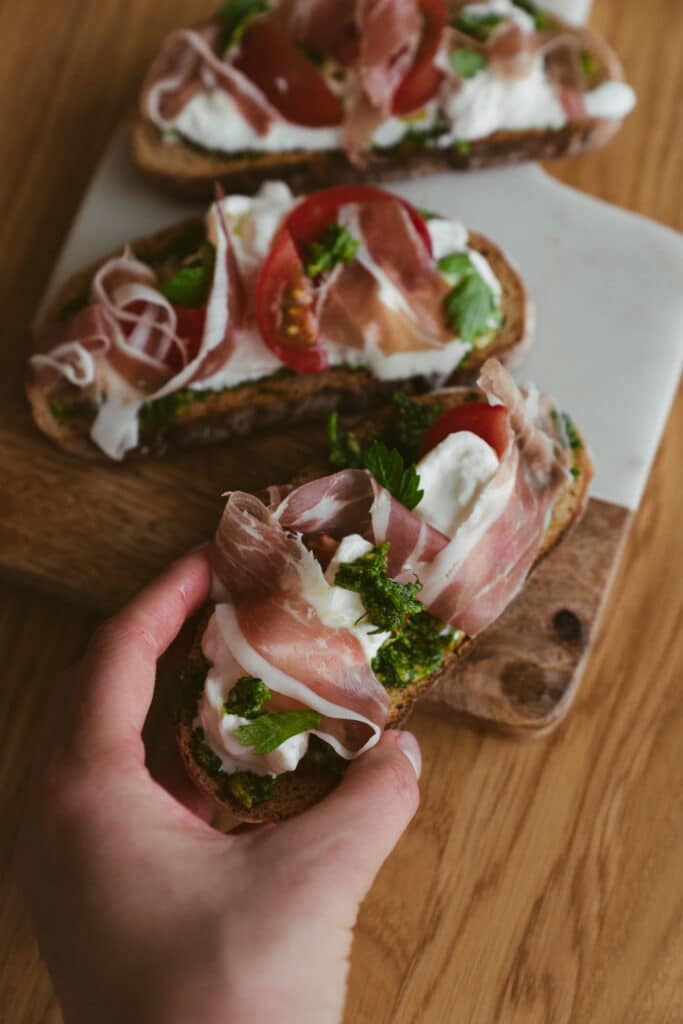 Ingredients
For the toasts
4 slices of sourdough
100 g of stracciatella cheese
3 slices of prosciutto crudo hum
a couple of cherry or medium sized tomatoes
For the fresh herb pesto
handful of fresh dill
handful of fresh parsley
handful of spring onions
3 tbsp of extra virgin olive oil
25 g of pine kernels
pinch of salt