15 Minute Miso With Buckwheat Noodles And Sweet Potatoes
When life gives you miso, you make soup. Not the classic simple version, something a little bit more complex, but worth your while.
What Makes a Good Miso Soup?
To begin with, you need to have certain ingredients in your pantry, which you can later also use in different meals, so don't be afraid of buying a bigger pack of miso paste or buckwheat noodles. You can use miso paste for salad dressings, soups, tofu for stews or even vegan desserts. Buckwheat noodles can be stir fried or eaten cold in a salad. You can find such ingredients at specialised gourmet shops, asian supermarkets or simply a bigger supermarket.
Basic miso ingredients
miso paste – fermented soy bean paste (I use sweet white miso for it's subtle flavour and that's what's normally used)
silken tofu (the soft kind)
seaweed, e.g. wakame
scallions or spring onions
water
You can then add any extra ingredients if you wish, like I added buckwheat soba for a more filling version which is also gluten free. I also pan fried some thinly sliced sweet potatoes and a bit of carrot then finished off with black sesame seeds.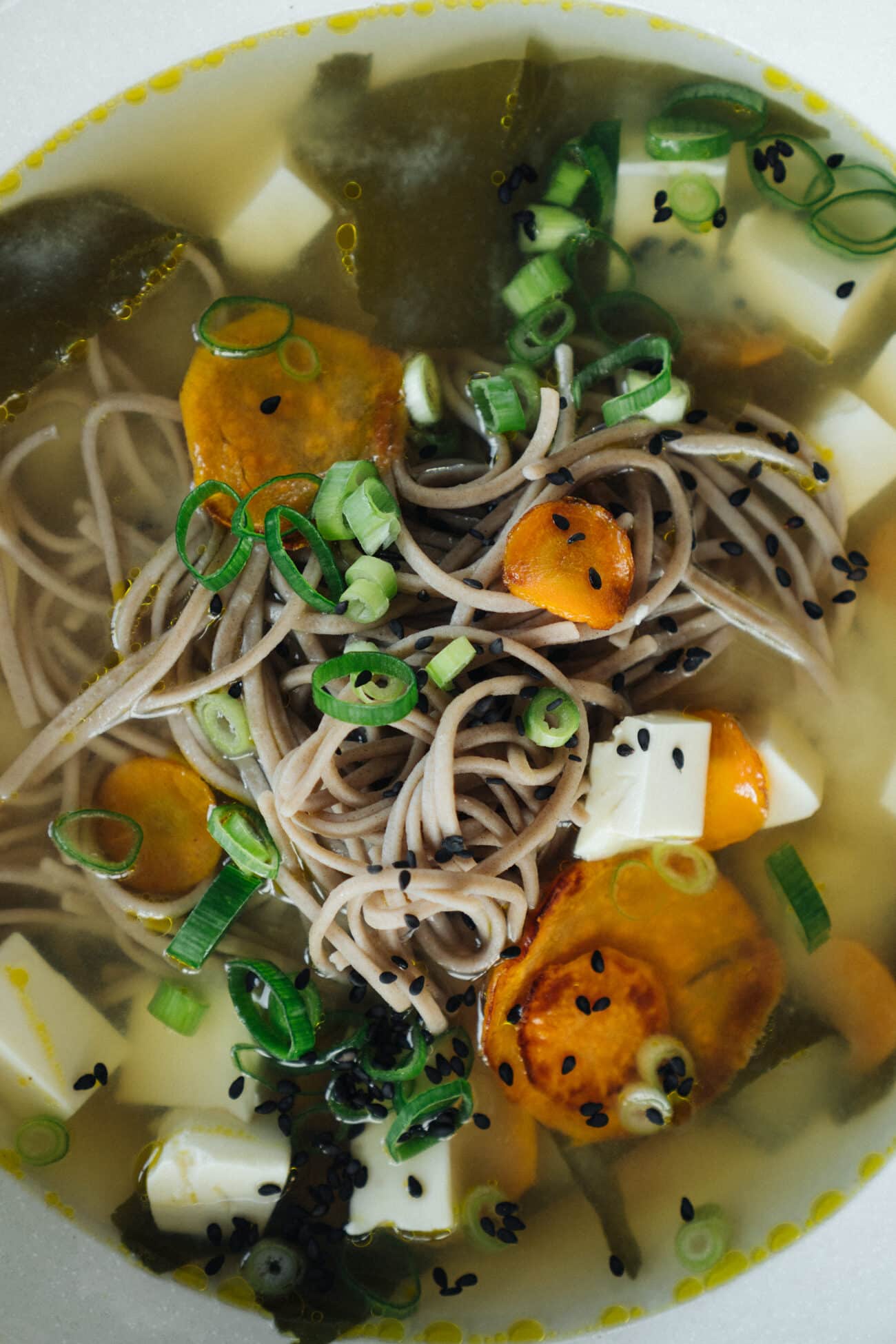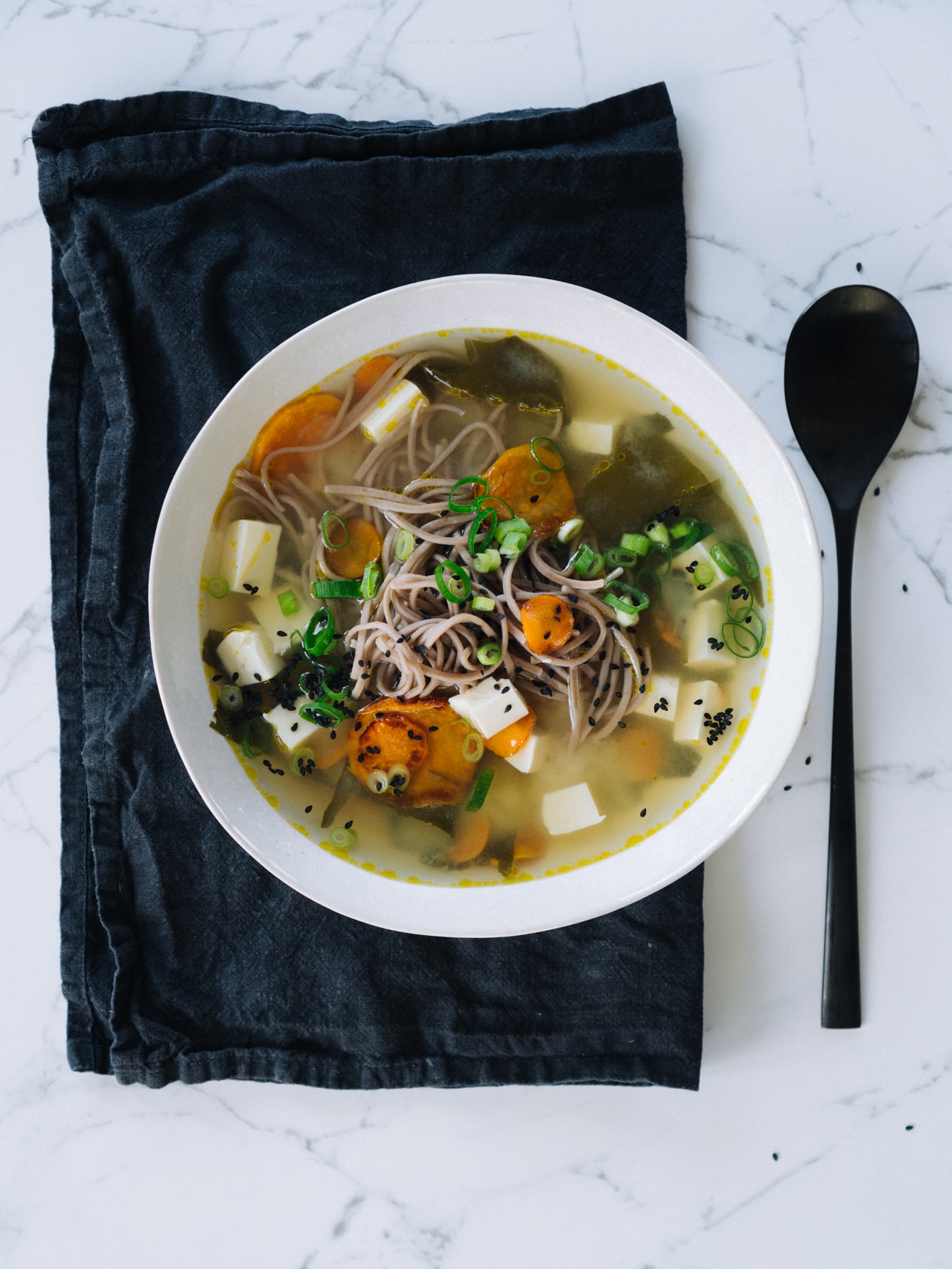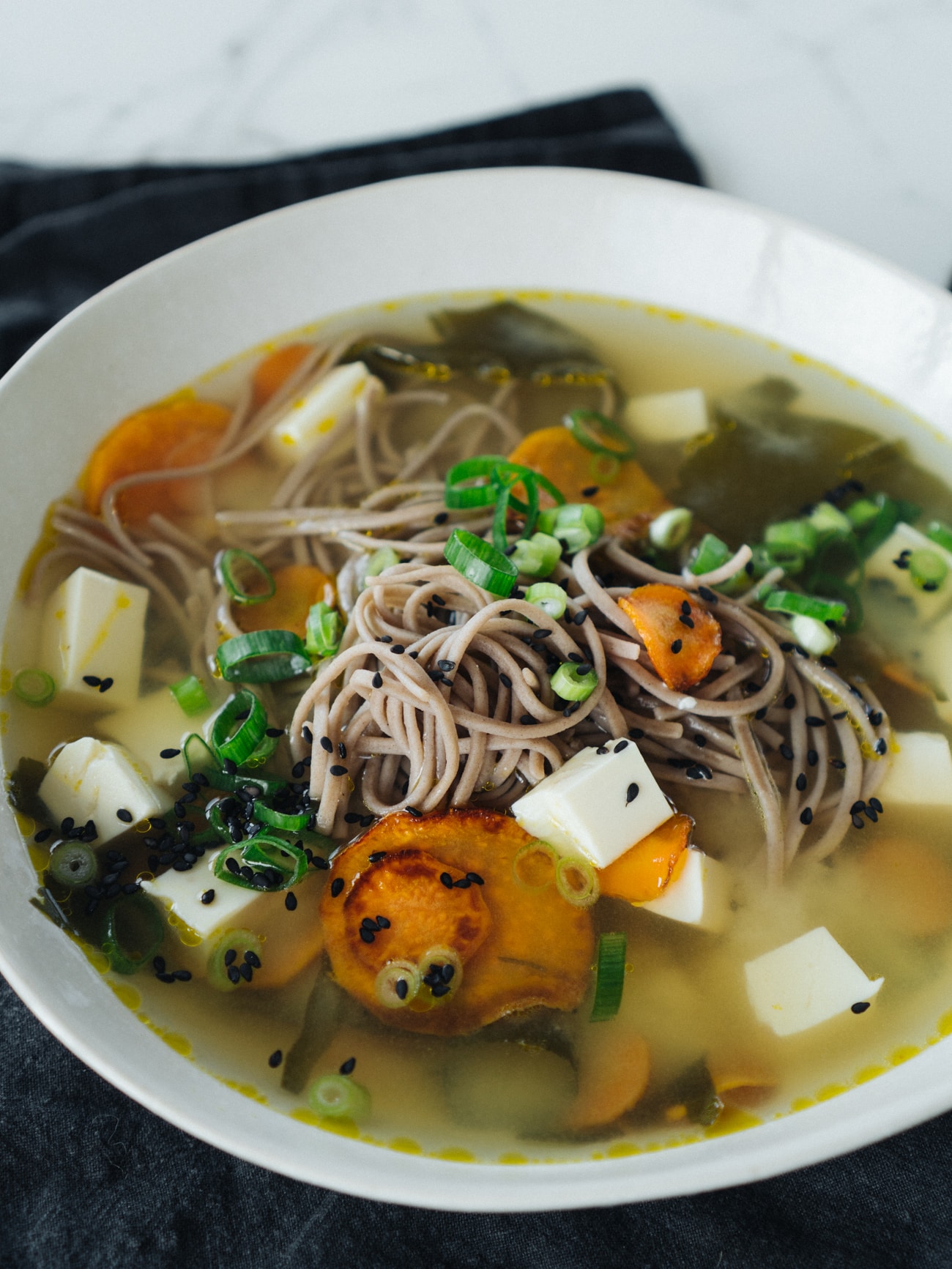 Instructions
Fry thinly sliced sweet potato and carrot in a bit of oil until crispy. Remove and set aside.
Chop up some scallion, boil noodles in salted water, soak wakame seaweed in lukewarm water for 10-15 minutes then cut it into smaller pieces.
Boil water in a medium saucepan then mix in the miso paste.
Add all of the ingredients except the noodles.
Place the boiled soba noodles in a shallow bowl and pour miso soup on top. Sprinkle with black sesame seeds.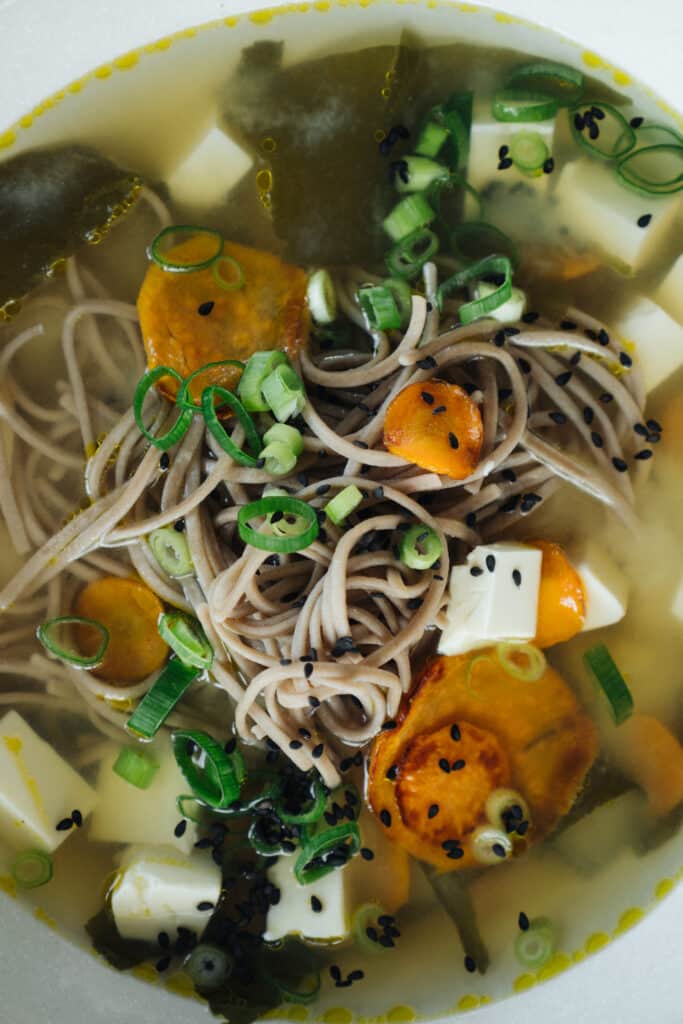 Ingredients
For the soup
2 cups of water
1 + 1/2 tbsp of sweet white miso
80 g of (dry) buckwheat soba noodles
a few slices of silken tofu, cubed
a bit of dried wakame
some very thin sweet potato and carrot slices
scallions
black sesame seeds