Croissant sandwich fan over here, so I made another recipe using fresh and flaky buttery croissants as a sandwich base. These are perfect for busier days as they only take 10 minutes to make. The eggplant and bell pepper spread I used is only a suggestion – you can use any kind of spread you like, for example a homemade or store-bought pesto. Olive tapenades and add-ons like prosciutto are welcome, too. Use your imagination to build the lazy yet classy breakfast sandwich of your dreams.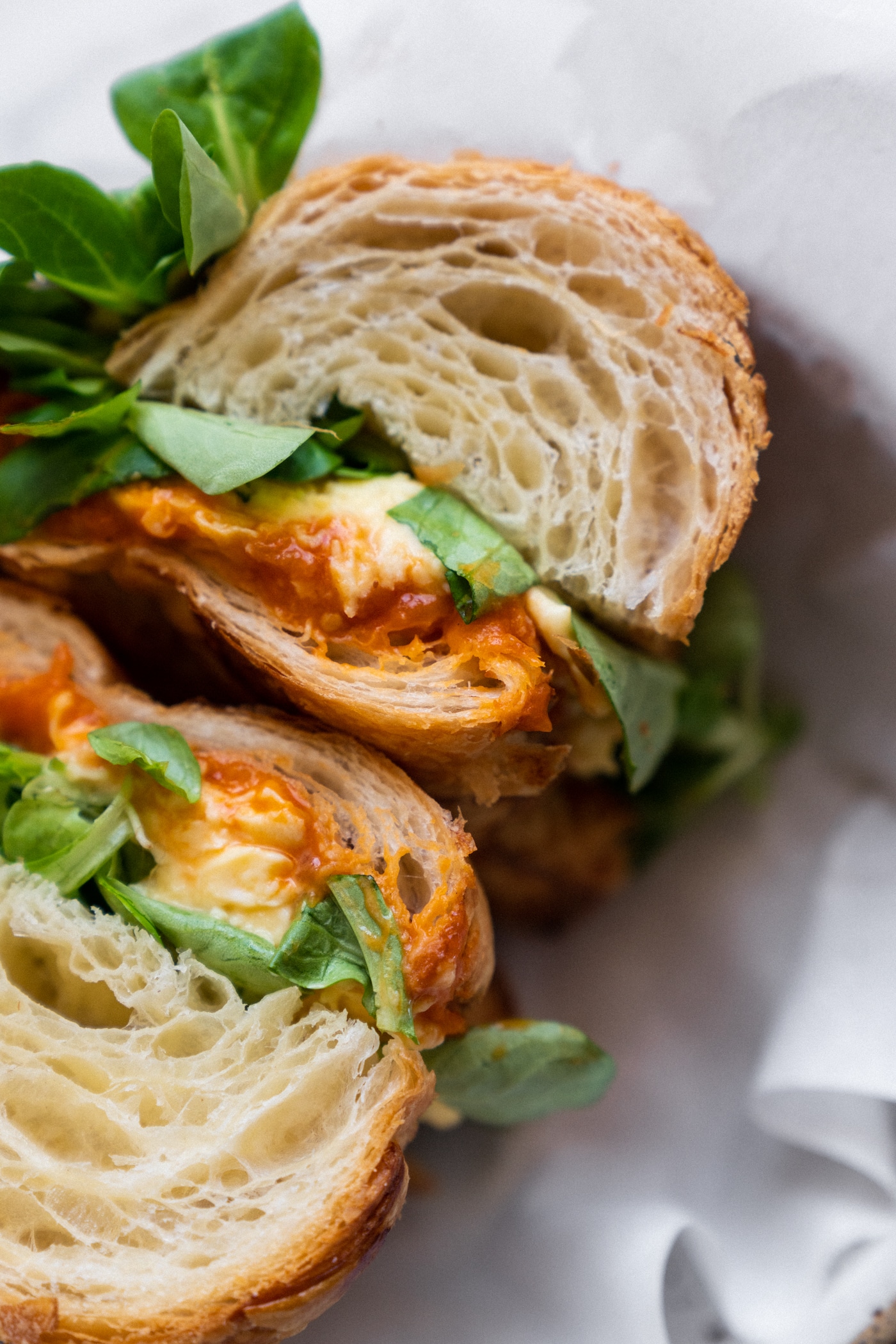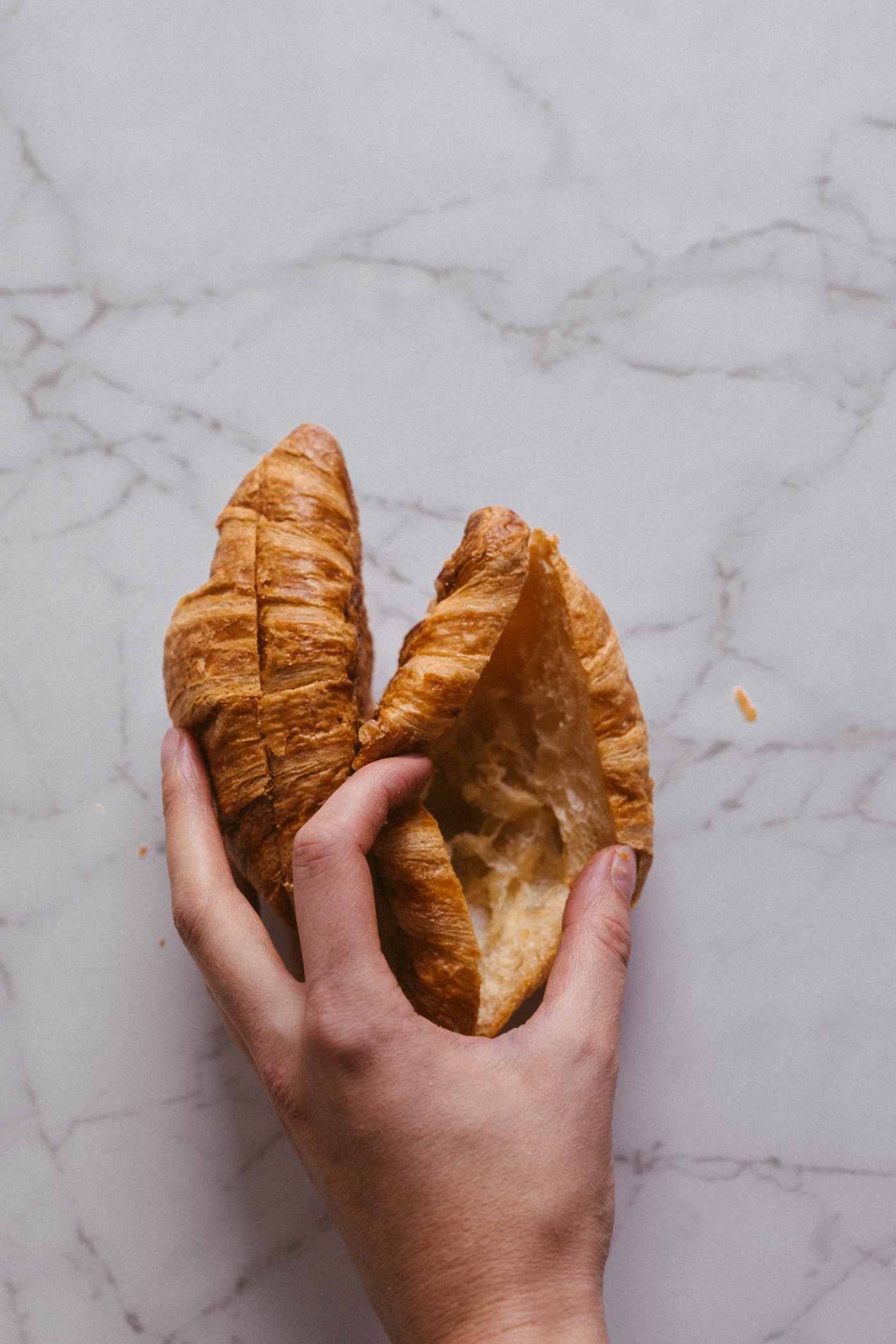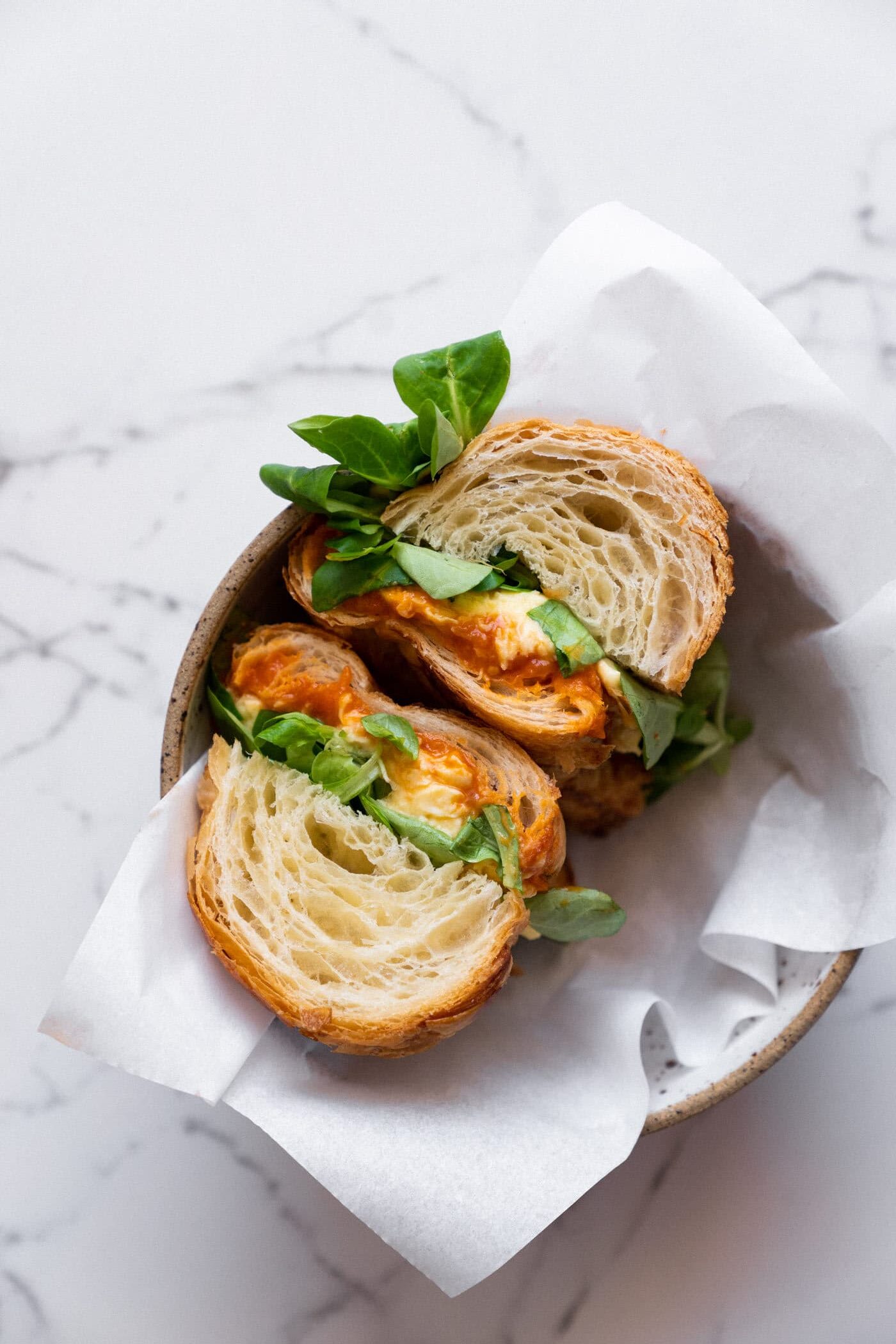 Instructions
Cut croissants in half or make a deep cut down the side of each one. Warm them up on a dry pan or in an oven for a couple of minutes.
Julie's Tip
Cook eggs low and slow in order to achieve the creamiest texture.
Meanwhile, whisk eggs until pale and fluffy. Heat a large non-stick pan, add butter (wait until it melts) or oil. Turn the heat to low and pour in the egg mixture.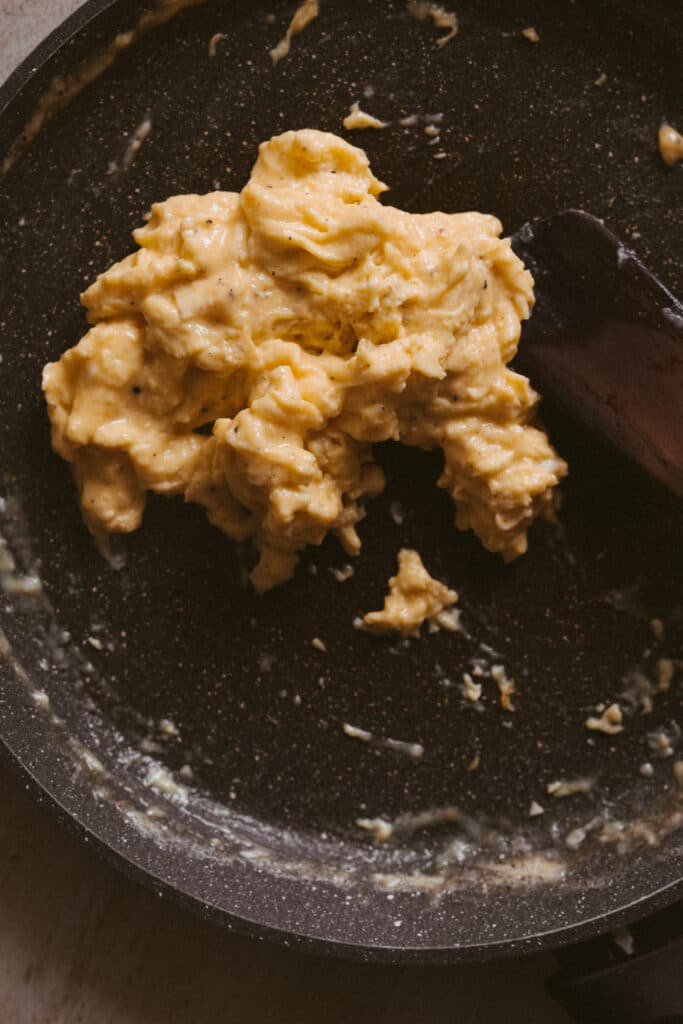 Your eggs will begin to set on the bottom of the pan. Once there is a thin layer of set eggs on the bottom, start softly pushing the eggs towards the middle of the pan and across it using a non-stick spatula, forming large pillowy curds (the more you break up the eggs when stirring, the smaller curds you will have as a result). Uncooked eggs will then flood any 'open' areas on the pan and slowly start to cook.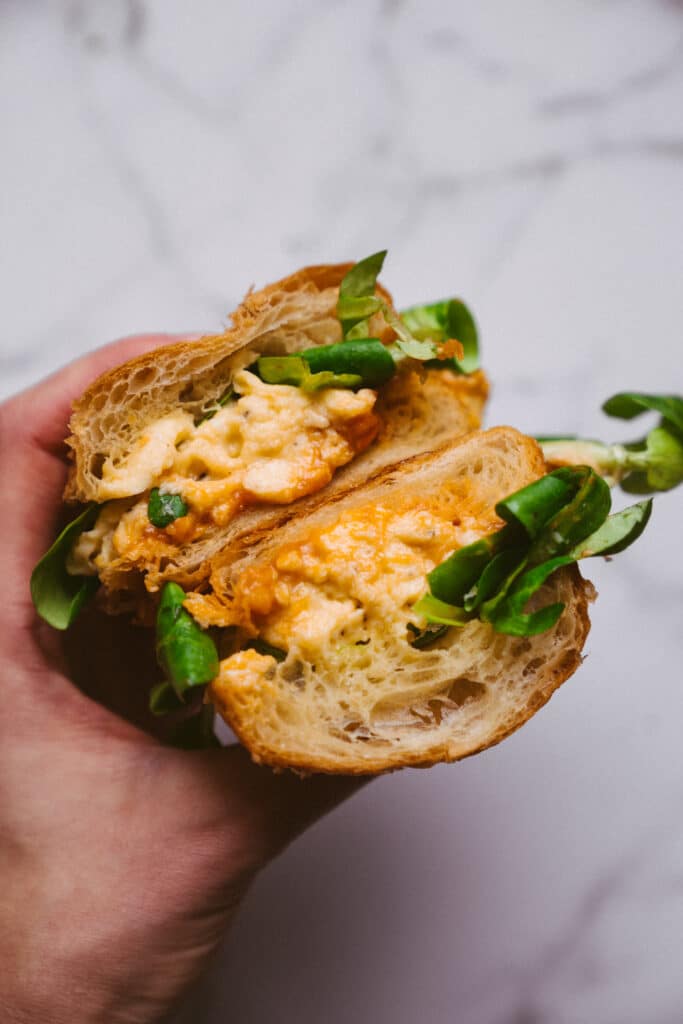 Continue to do so until the eggs look creamy, but are still a bit wet. The most important task here is to not overcook the eggs. Turn off the heat – eggs will set a bit more from the residual heat in the pan. Season with salt and pepper once done cooking.
Spread the spread of your choice on one half of each croissant. Top with creamy scramble and greens. Serve immediately.
Ingredients
For the creamy scramble
4 medium eggs
1 tbsp of unsalted butter or EVOO (extra virgin olive oil)
sea salt
black pepper

For the sandwiches
2 fresh croissants
handful of fresh watercress or greens of your choice
2 tbsp of roasted eggplant and sweet pepper* or any spread of your choice
*you can roast eggplant and bell pepper halves with a touch of olive oil and sea salt and then blend it into a smooth spread (discard of the eggplant peel beforehand). Add a touch of sweetener of your choice and/or tahini.