This one's a true legacy from my roots. The 15-minute dessert every Lithuanian makes at least once a year (in my imagination at least), because that's what our mothers, grandmothers and grand-grandmothers used to make for their children.
What magical stuff is in there? Lithuanian lazy cake can be made two (at least) ways: black or white, chocolate or cottage cheese flavours. Since I enjoy both, I decided to share two versions in the same recipe entry.
What Makes a Lazy Cake?
Cookie base
Chocolate or cottage cheese mixture
Cooling and/or freezing it
Taking it easy. We're making lazy cake, after all.
Chocolate Lazy Cake
It is usually made from cacao powder, sweetened condensed milk and butter, but some people use chocolate or chocolate with caramel to make theirs. It all comes down to texture and flavour preferences. Finally, secret ingredients can be added to boost flavour like dried fruit, nuts, various types of cookies, even cacao nibs or chilli powder. The one I swear by is coffee.
Cottage Cheese Lazy Cake
It is made from cottage cheese, butter and sweetened condensed milk or white chocolate. Usually dried fruit are added to this flavour, but I prefer it without. Instead I mix in some shredded coconut for depth of flavour as well as texture and add a berry jam centre. Looks beautiful, tastes great.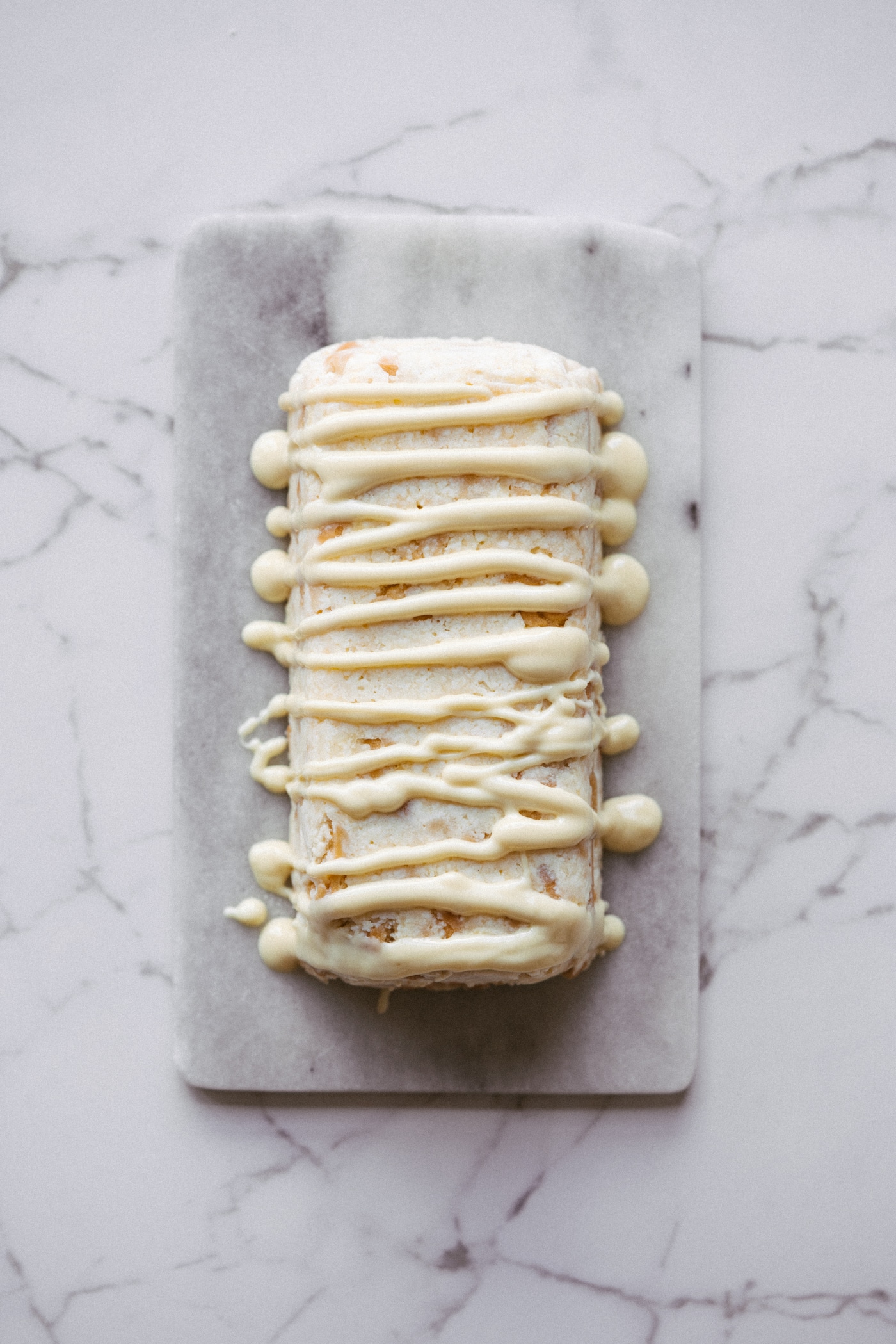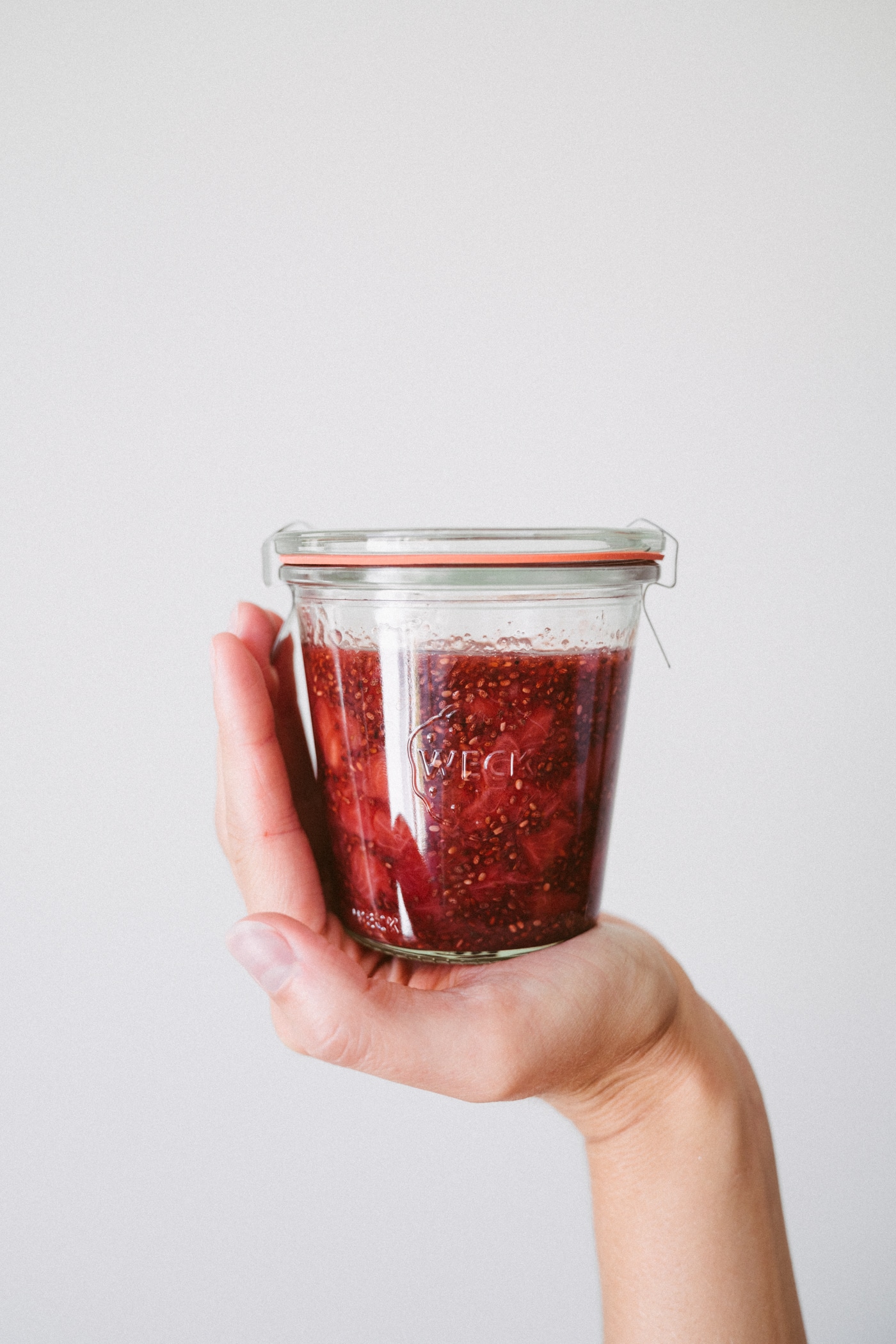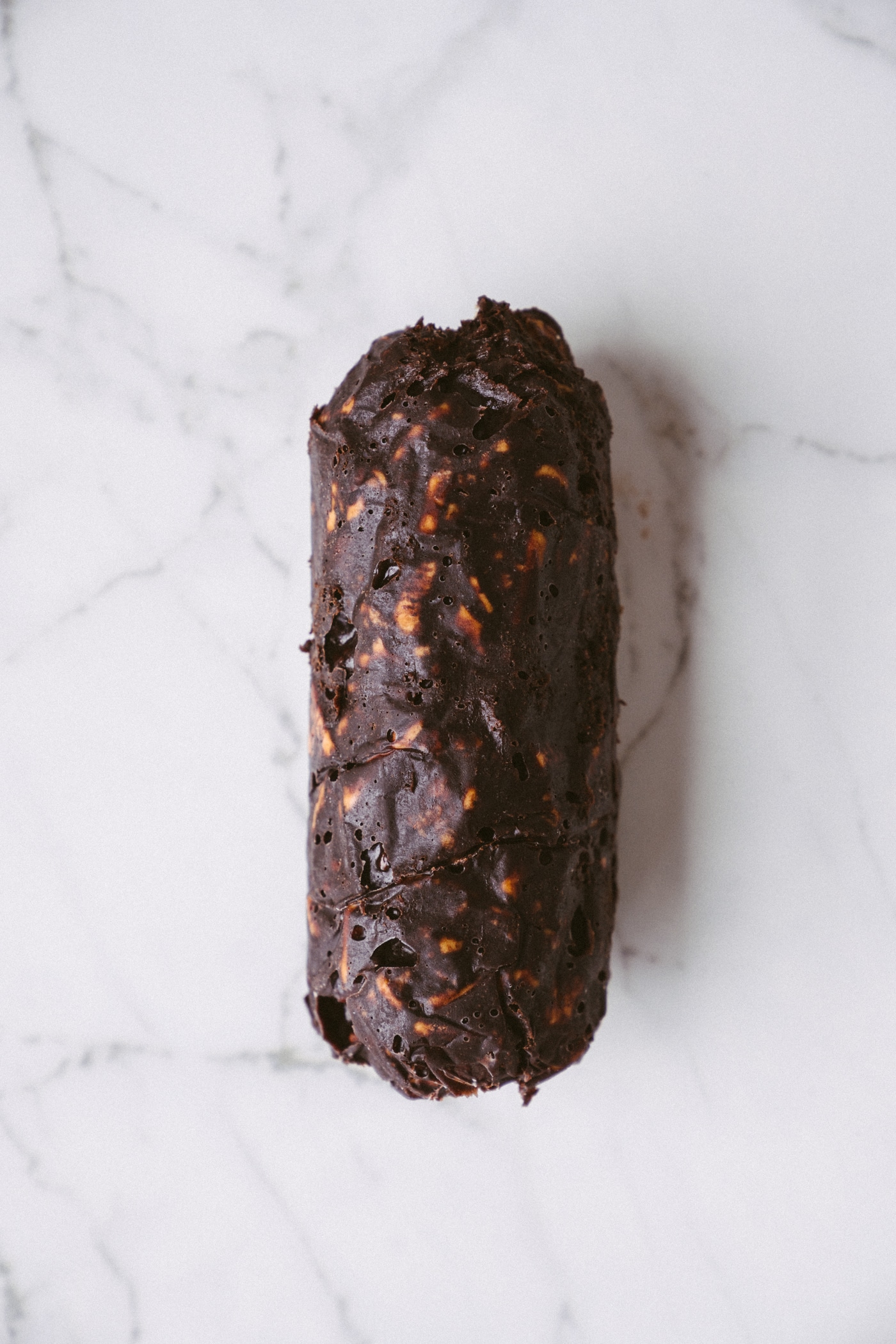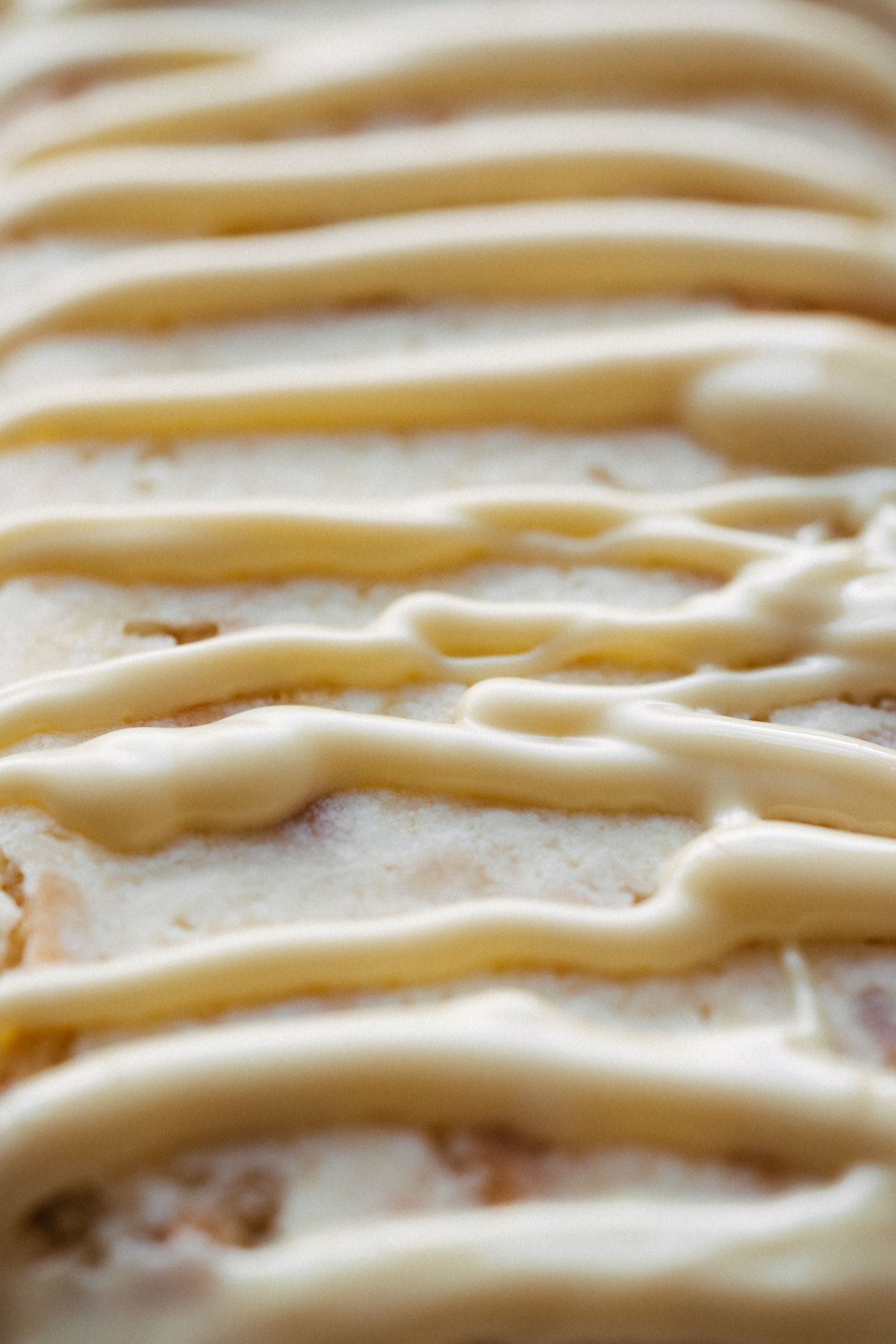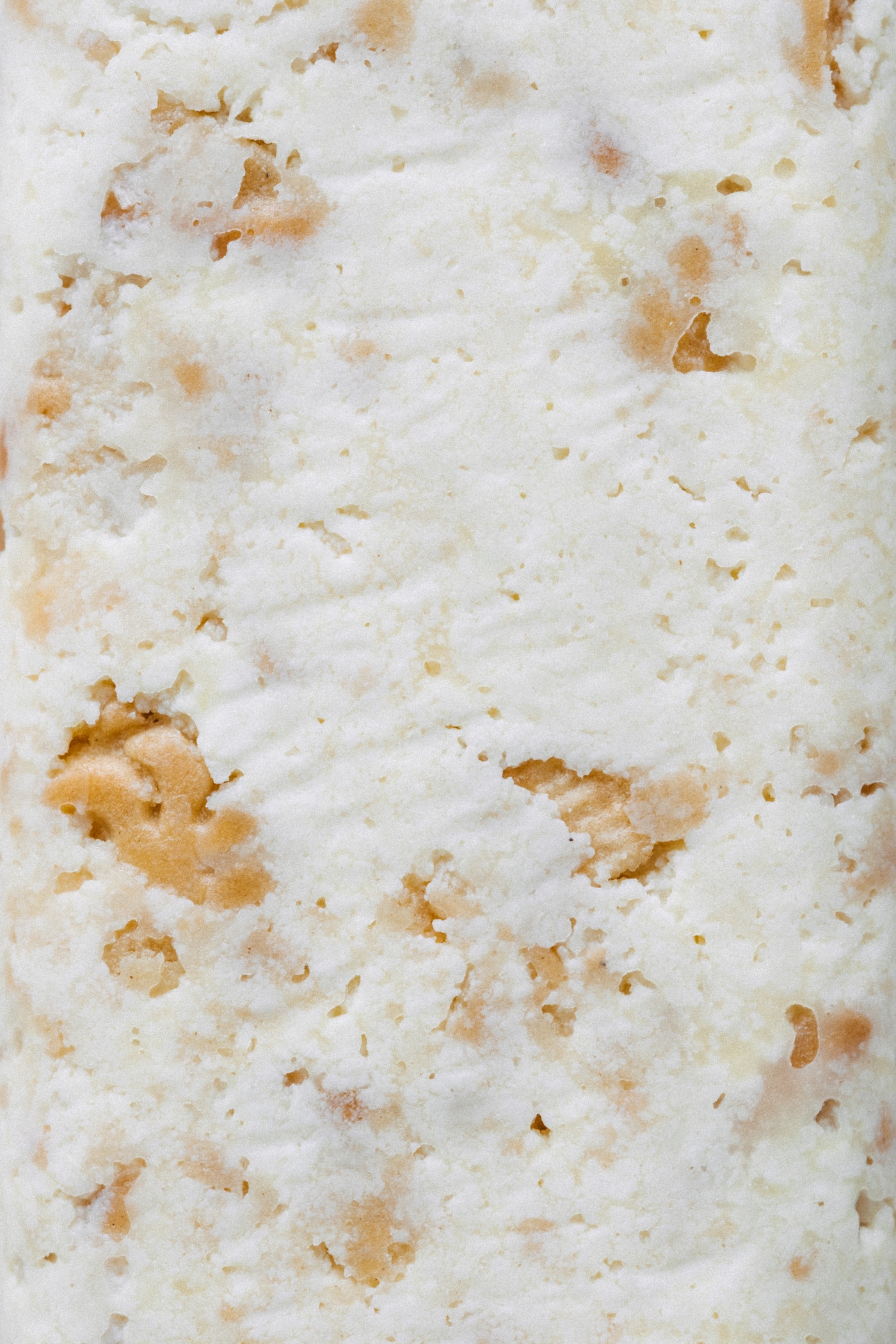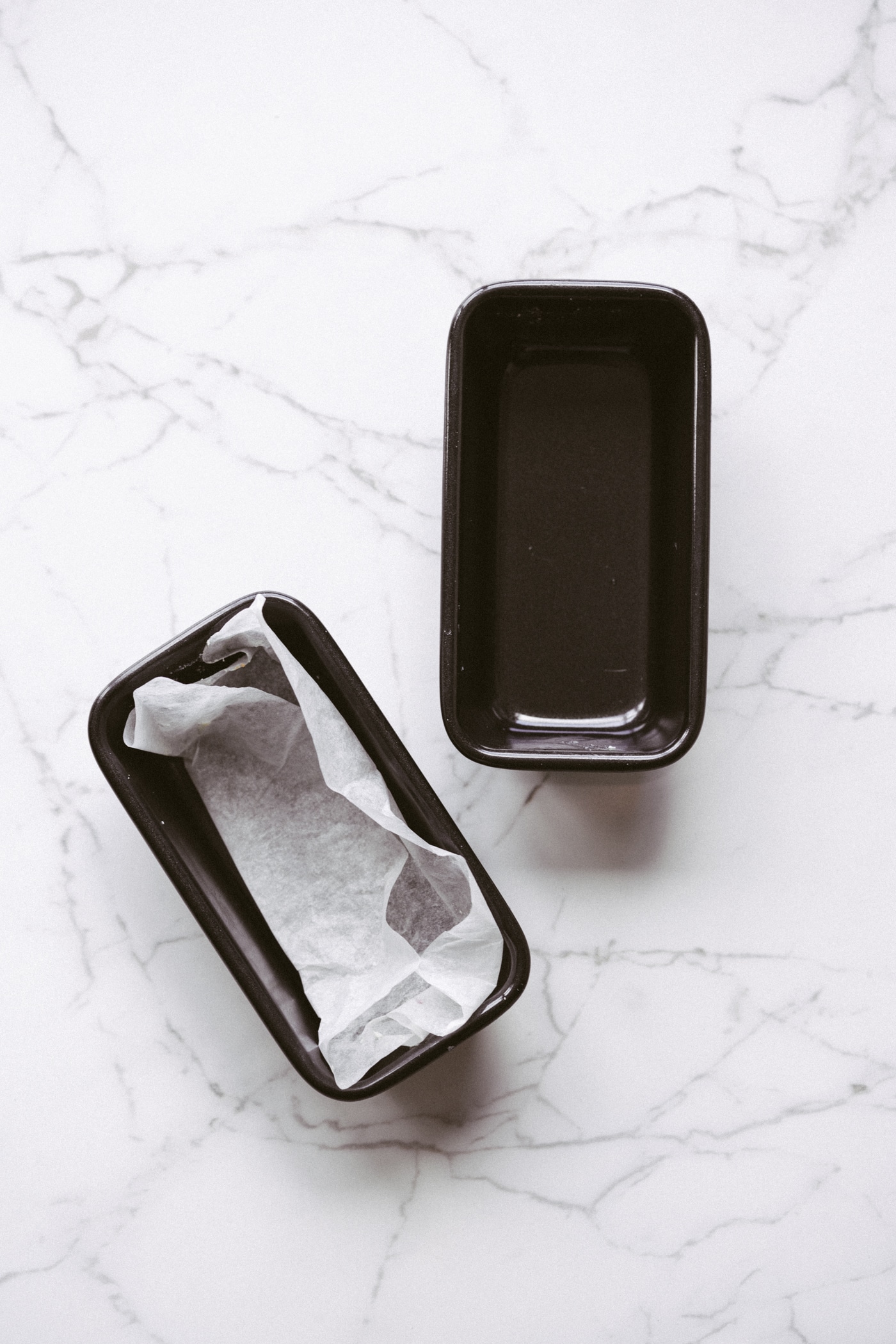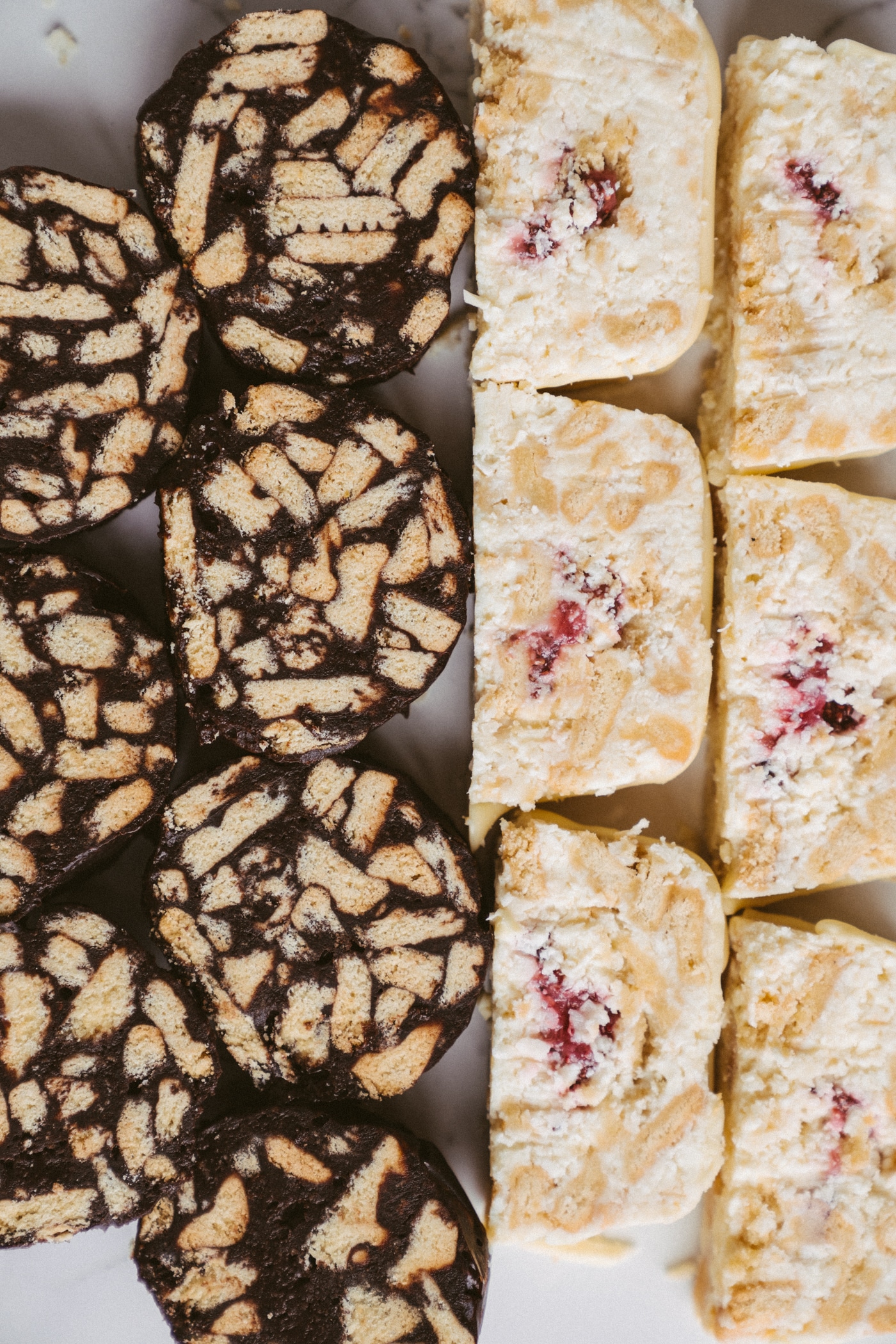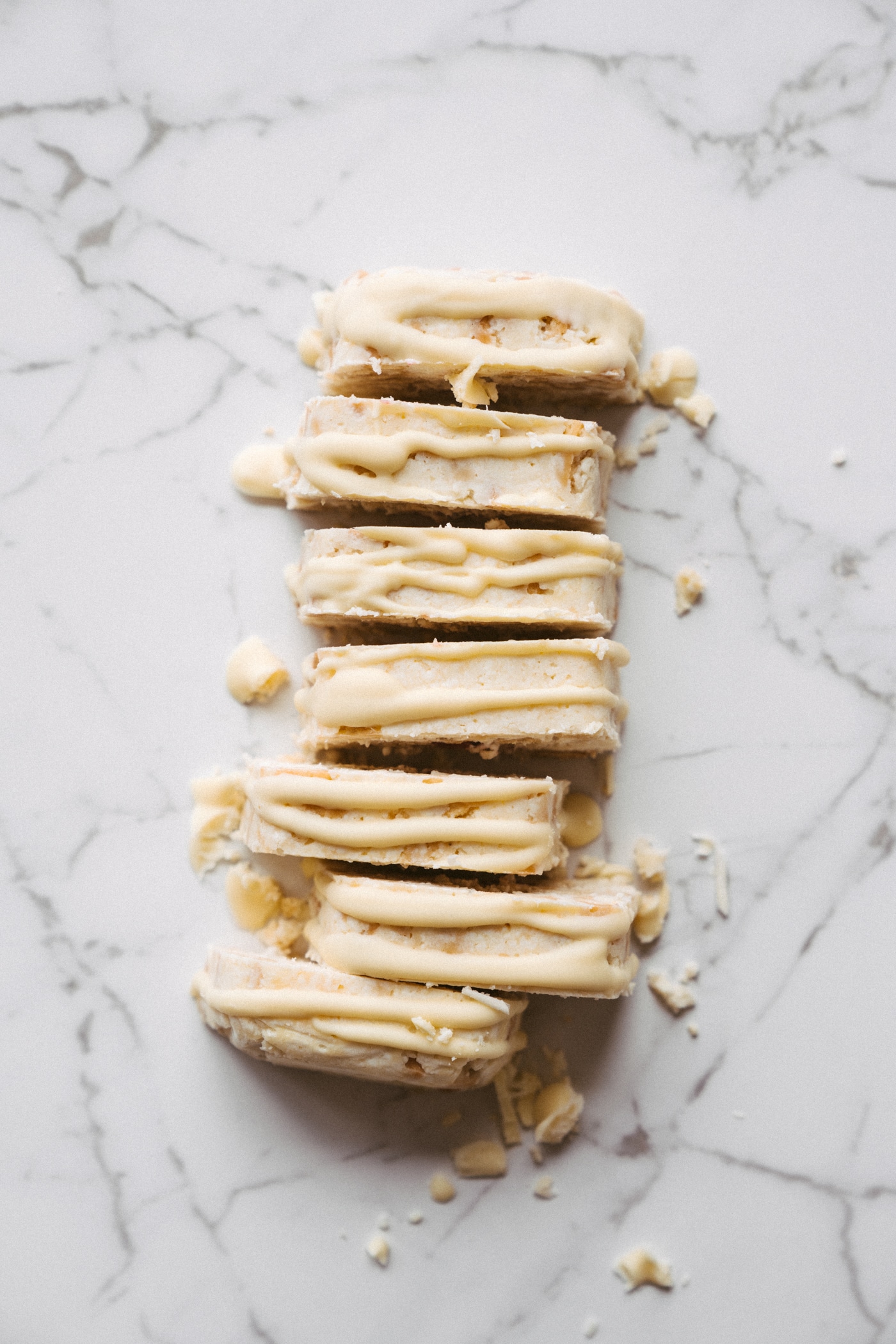 Instructions
Make the chocolate lazy cake
Break cookies into small uneven pieces and set aside in a bowl.
Using a double boiler, melt butter and stir in the sweetened condensed milk. Remove from heat, stir in the cacao powder, salt and coffee. Pour over cookies, mix thoroughly to make sure that everything is incorporated.
Now you can either pour the whole mixture into the middle of a baking paper sheet and roll it tightly into a cylinder shape or line a small bread tin with baking paper, pour the chocolate mixture inside and press it down tightly to make sure there are no air bubbles.
Place in the fridge overnight and pop it in the freezer for up to 1 hour before slicing it into 12 pieces.
Store in an airtight container in the fridge. Consume within 10 days.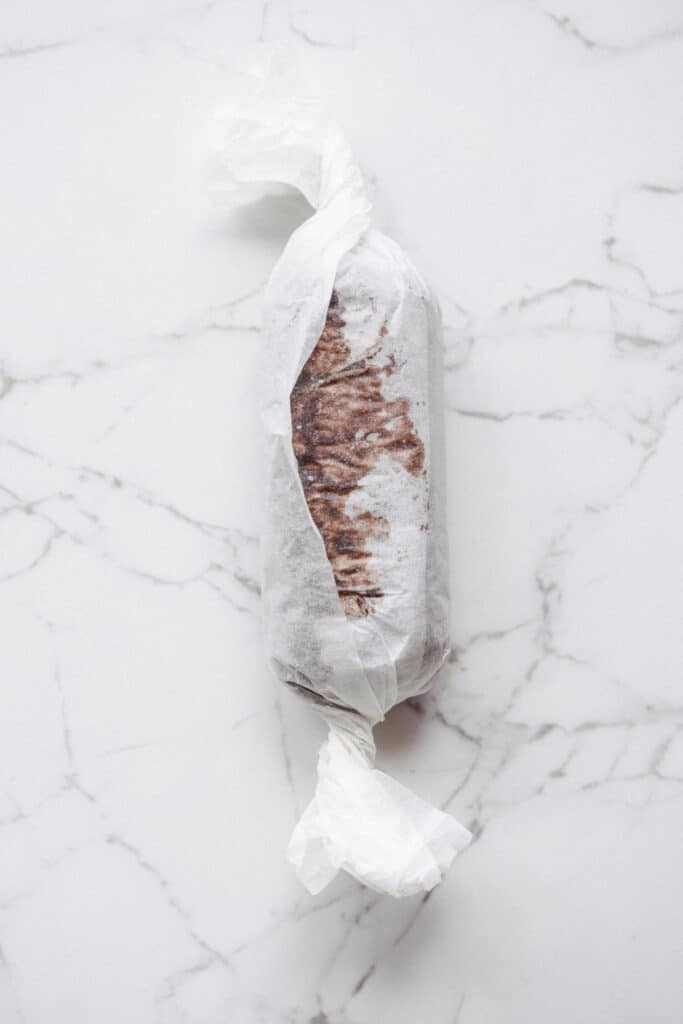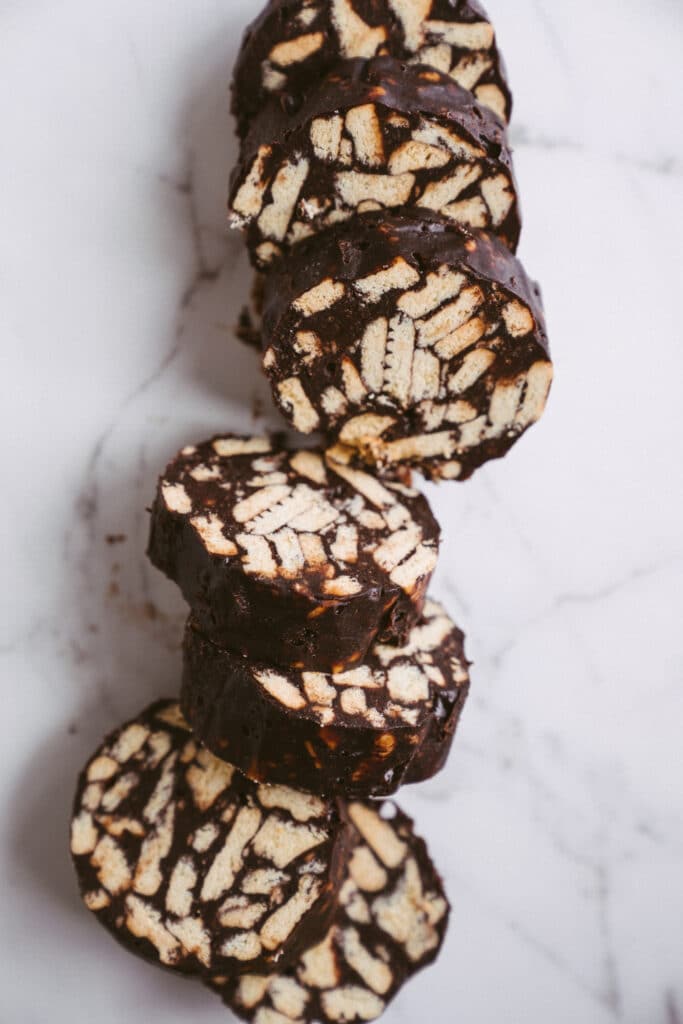 Make the cottage cheese lazy cake
Firstly, make the chia jam. Wash strawberries, remove their stems and cut into small chunks. In a small saucepan mix strawberries with sweetener and vanilla extract.
Bring to a simmer then cook on low heat until they soften, about 5 minutes. Remove from heat, stir in the chia seeds. Mix thoroughly again after 5 minutes. Let it cool slightly them mix again after a half hour.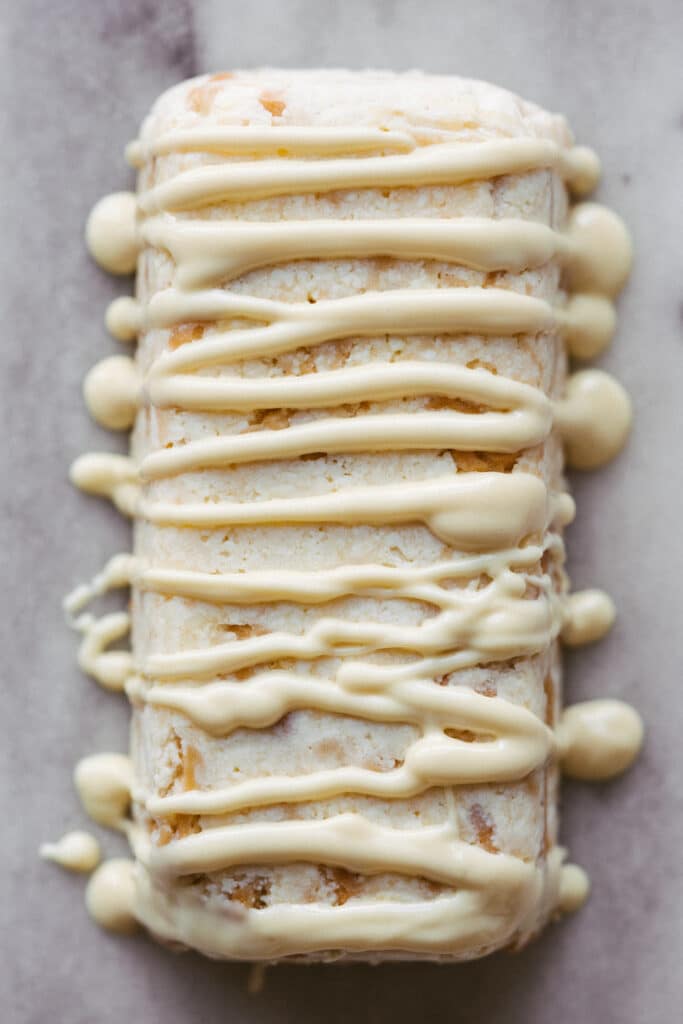 In the meantime, prepare the cottage cheese mixture.
Break cookies into small uneven pieces. Set aside in a bowl. Using a double boiler, melt the white chocolate and butter. Mix the chocolate mixture thoroughly with cottage cheese and shredded coconut.
Pour over cookies and mix thoroughly again. Use your hands to make sure all cookies are incorporated.
Line a small bread tin (I used two mini tins) with baking paper, pour half of the mixture inside. Press it down as tightly as possible to not leave any air bubbles.
Make a ditch down the middle for the chia jam, add a a couple of tbsp of chia strawberry jam then spread the remaining cottage cheese mixture on top of the whole cake surface. Press it down tightly again and place in the fridge for at least 2 hours.
Remove from the tin, flip and place on a serving dish. Finally, melt the remaining 40g of white chocolate in a double boiler, drizzle over the cake and place it in the freezer for 30 minutes. Once the cake has completely set, store it in the fridge and consume within 5 days.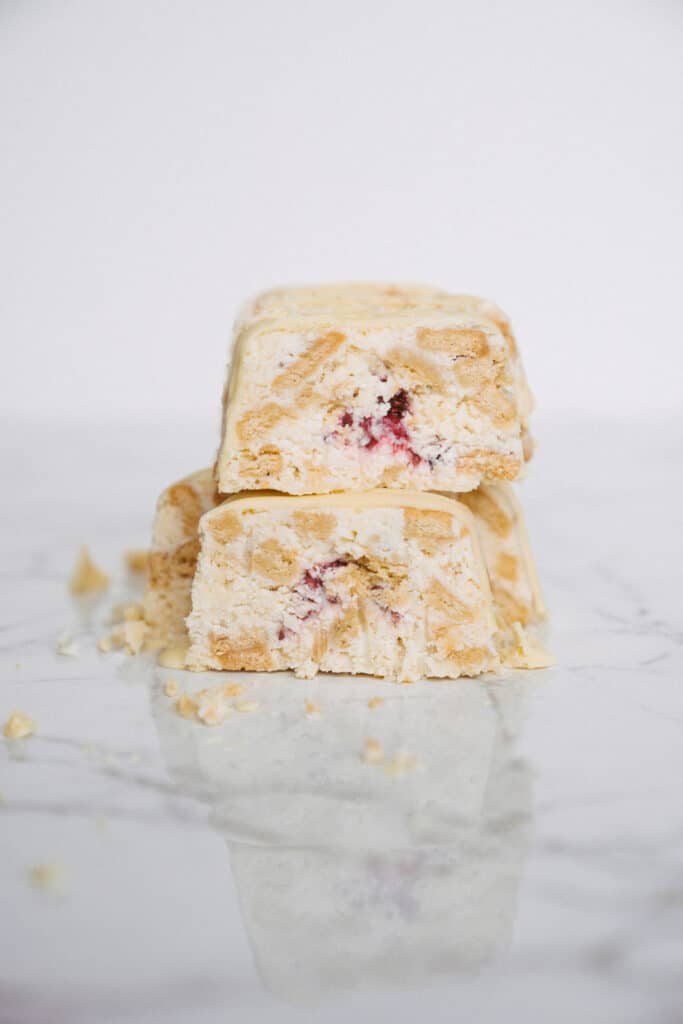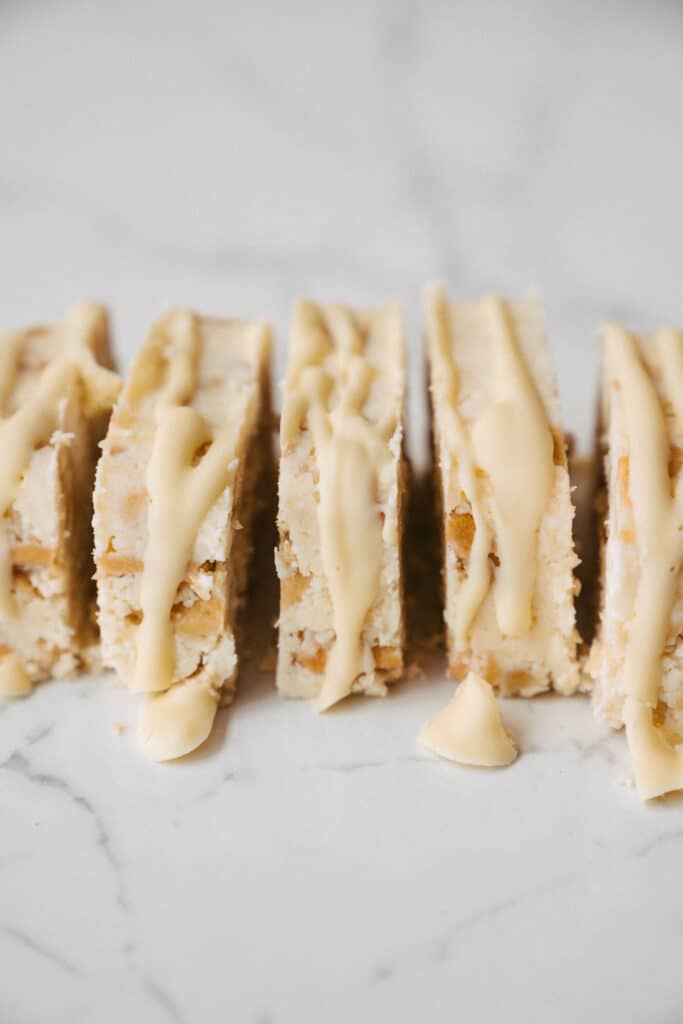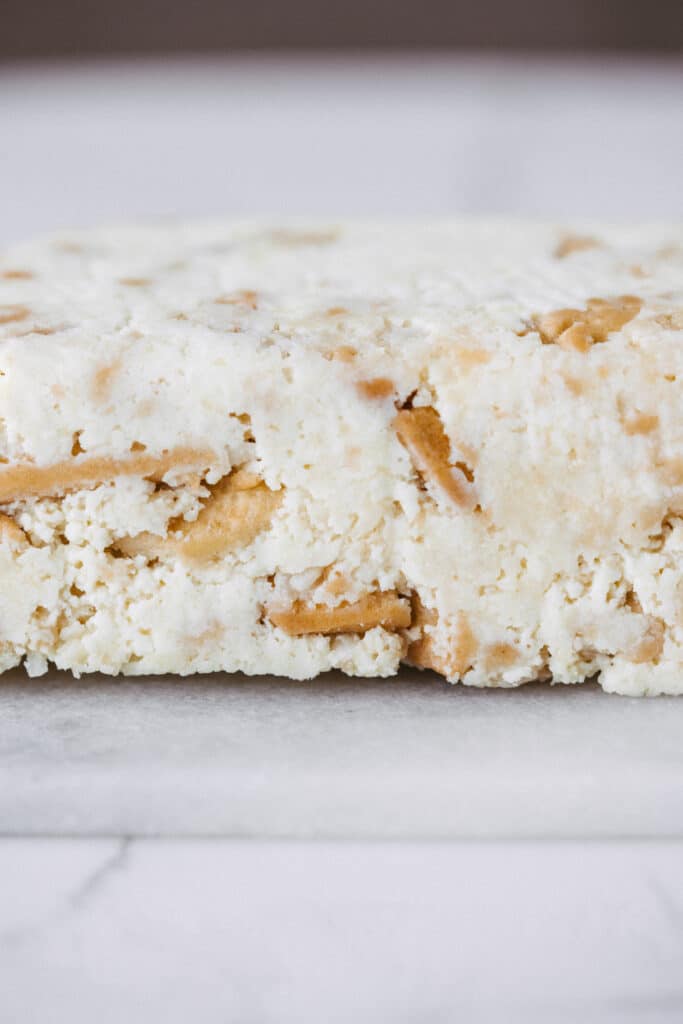 Ingredients
For the chocolate lazy cake
330 g of plain butter cookies
120 g of unsalted butter
2 tbsp of dark cacao powder
200 g of sweetened condensed milk
8 tbsp of strong coffee
a generous pinch of sea salt
For the cottage cheese lazy cake
250 g of cottage cheese (about 9% fat)
170 g of plain butter cookies
80 g of unsalted butter
100 g + 40 g of white chocolate
70 g of shredded coconut
2-3 tbsp of berry chia jam
For the berry chia jam
200 g of fresh or frozen berries (e.g. strawberries)
couple of tbsp of unrefined brown sugar or honey, or maple syrup
couple of tbsp of chia seeds
juice from 0,5 lime
1 teaspoon of vanilla extract