Quinoa Zucchini Fritters With Feta
Anticipating summer through this recipe. Fresh herbs from the garden, home grown courgettes and long evenings sharing beautiful nutritious food with family or friends. The duo of creamy yet refreshing feta and crunchy quinoa is perfect for warmer days, but will work wonders any time of the year. This is a very simple recipe which packs a lot of flavour, fun textures and looks picture-perfect on the table.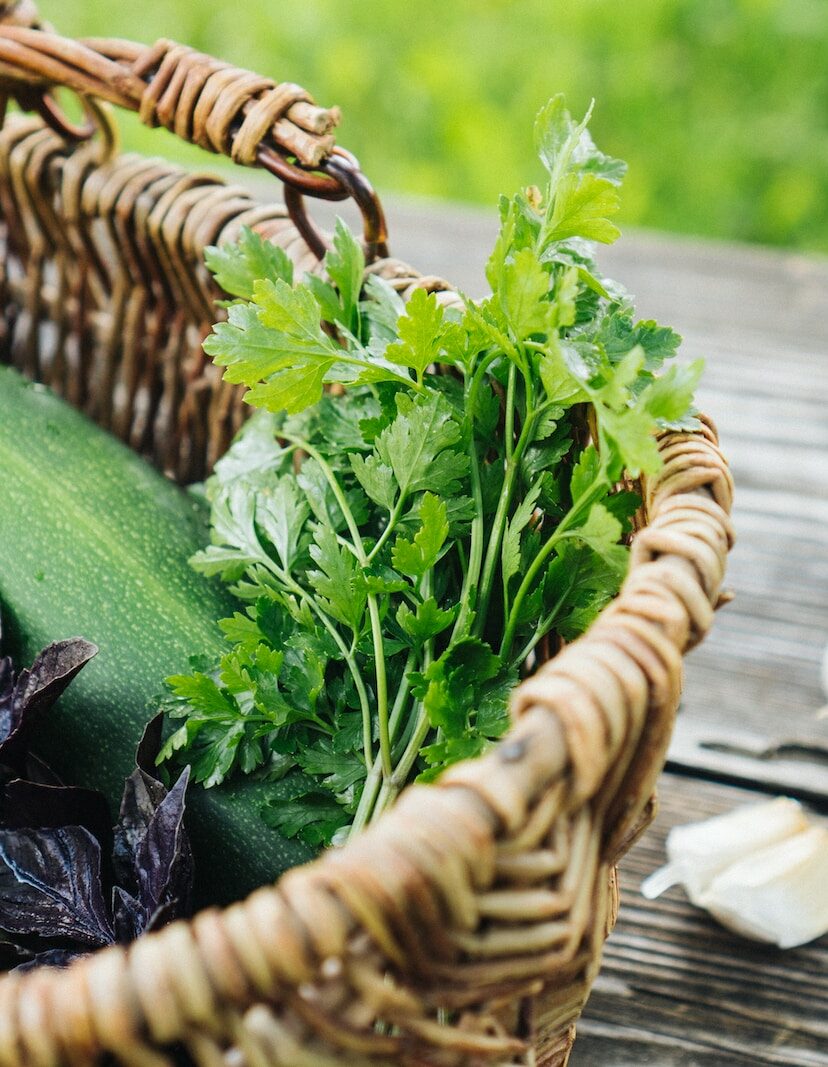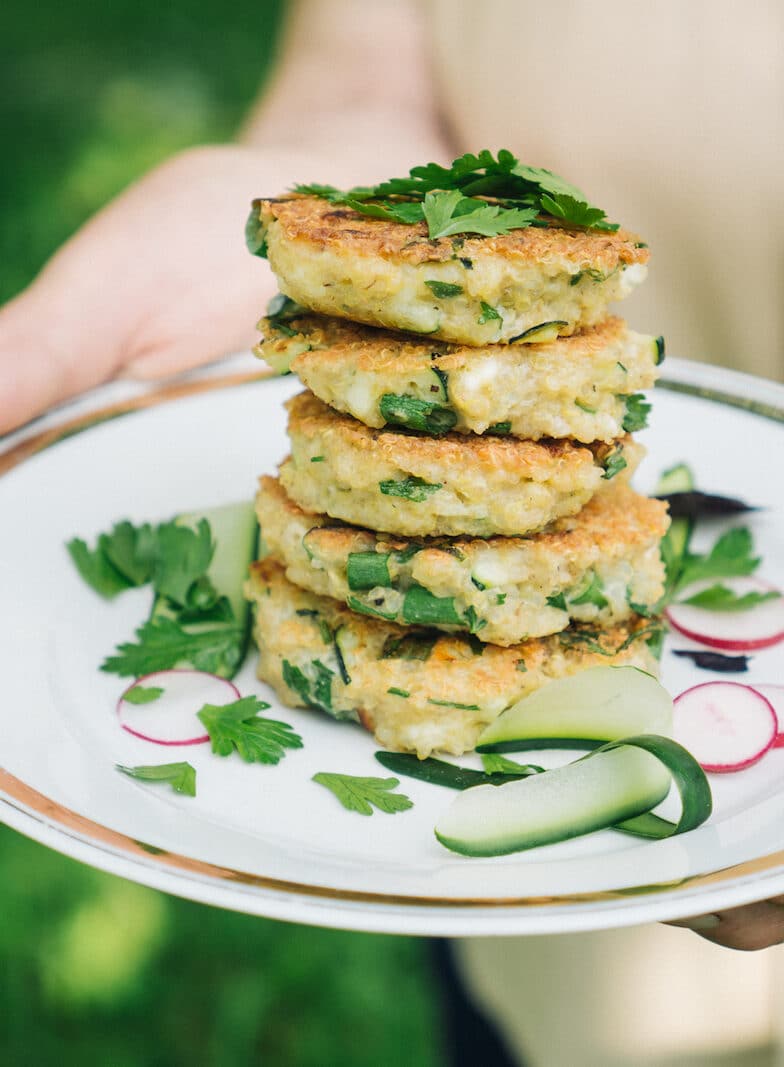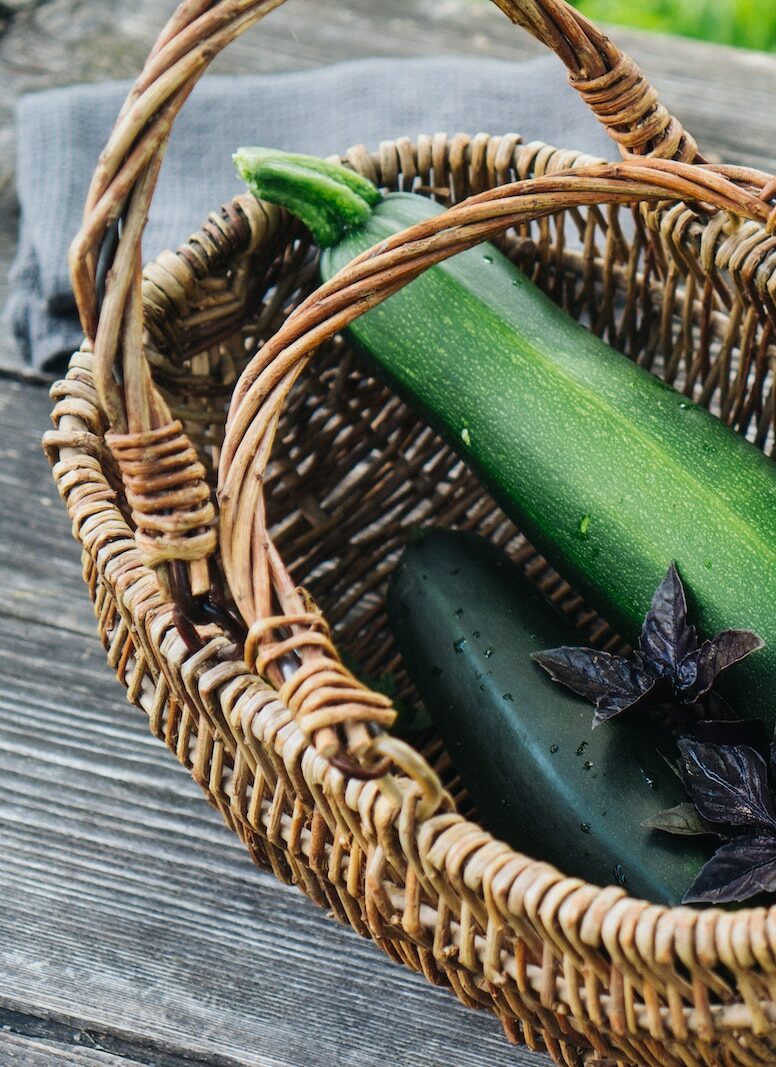 Instructions
Cook quinoa, drain and set aside. Chop the onion and the courgette. Pan fry onion in a bit of coconut oil until golden (you can also add chopped zucchini at this point and cook for a minute instead of stirring it raw into the mixture- it will develop a deeper flavour).
In a large bowl, mix the cooked quinoa, eggs, zucchini (fresh if not pan frying it with onion), onion, finely chopped spring onions & parsley, feta cheese, buckwheat flour, salt. Let the mixture stand for 5 minutes.
Heat a bit of oil in a frying pan and add a bit of quinoa mixture, forming one round and about 1,5 cm thick fritter; continue forming fritters until you fill up the pan, but leave some room for flipping.
Cook on medium heat and flip to switch sides once you see a golden crust forming on the bottom (3-5 minutes). Finish cooking and transfer to a plate. Repeat with the rest of the quinoa mixture.
Serve with a dollop of sour cream and fresh veggies or a salad. Dips such as hummus or Babaganoush would go well here too.
Julie's Tip
These patties tend to break if you don't make them thick enough, thus be sure to form them on the thicker side. Cook until both sides are golden brown to make them extra crunchy. If gluten-free is not a must, you can also use wheat flour instead of buckwheat for this recipe.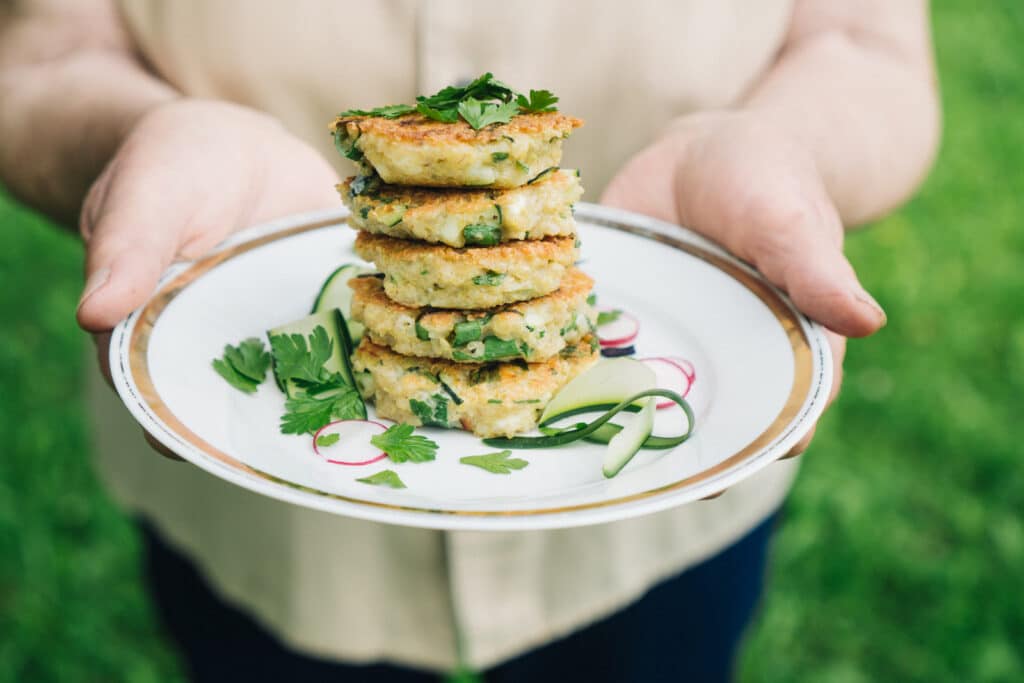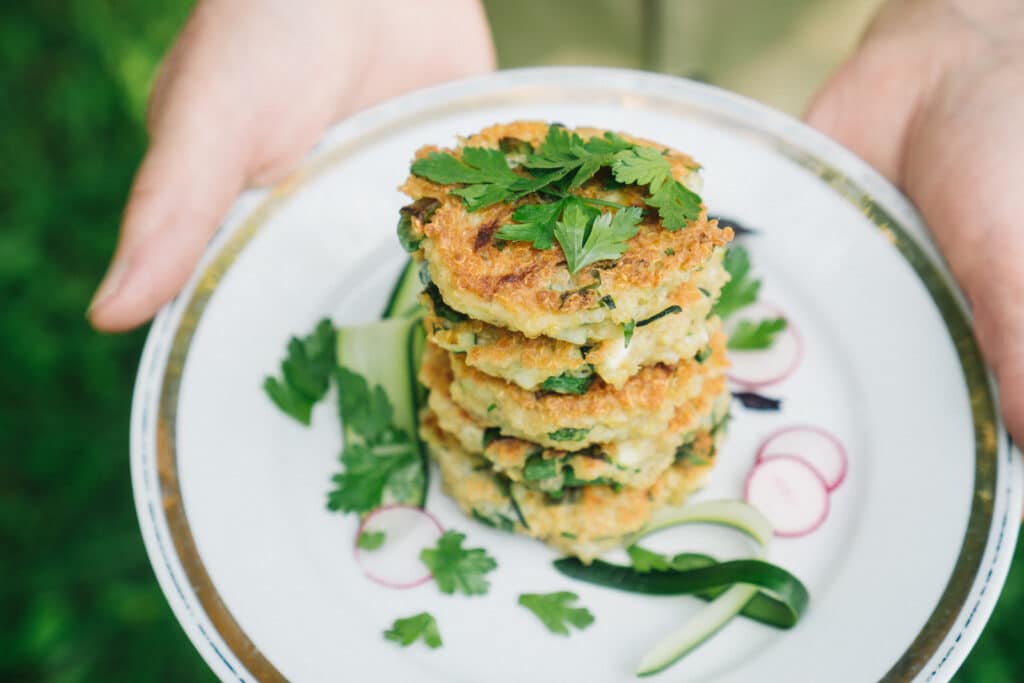 Ingredients
1/2 cup of quinoa
2 medium eggs
3 tbsp of buckwheat flour
100 g of feta cheese, crumbled
1 courgette
a handful of fresh flat leaf parsley
a small bunch of spring onions or chives
1/2 onion
1/3 tsp of salt
oil for cooking