Fluffy Yeast Pancakes With Lemon Drizzle
For this year's Fat Tuesday I decided to bring back the long forgotten yeast pancakes recipe which used to be a staple for the occasion when I was growing up. Cottage cheese fritters (another traditional Lithuanian Fat Tuesday's but not only recipe) remain a task for my grandmother this year just like every other year so I'm the one who's experimenting with pancakes. To me Fat Tuesday is all about sheepskin coats and oily fingers, so this recipe is something that really brings me back to my childhood.
I made a pretty much classic yeast pancake recipe, however I used spelt flour instead of all purpose wheat, sweetened the dough with maple syrup and added some cold pressed macadamia nut oil for fat (although you can use any kind of oil you like). You can serve these with sour cream and jams (or yoghurt and fresh berry purée) or make the lemon-lavender drizzle I described below.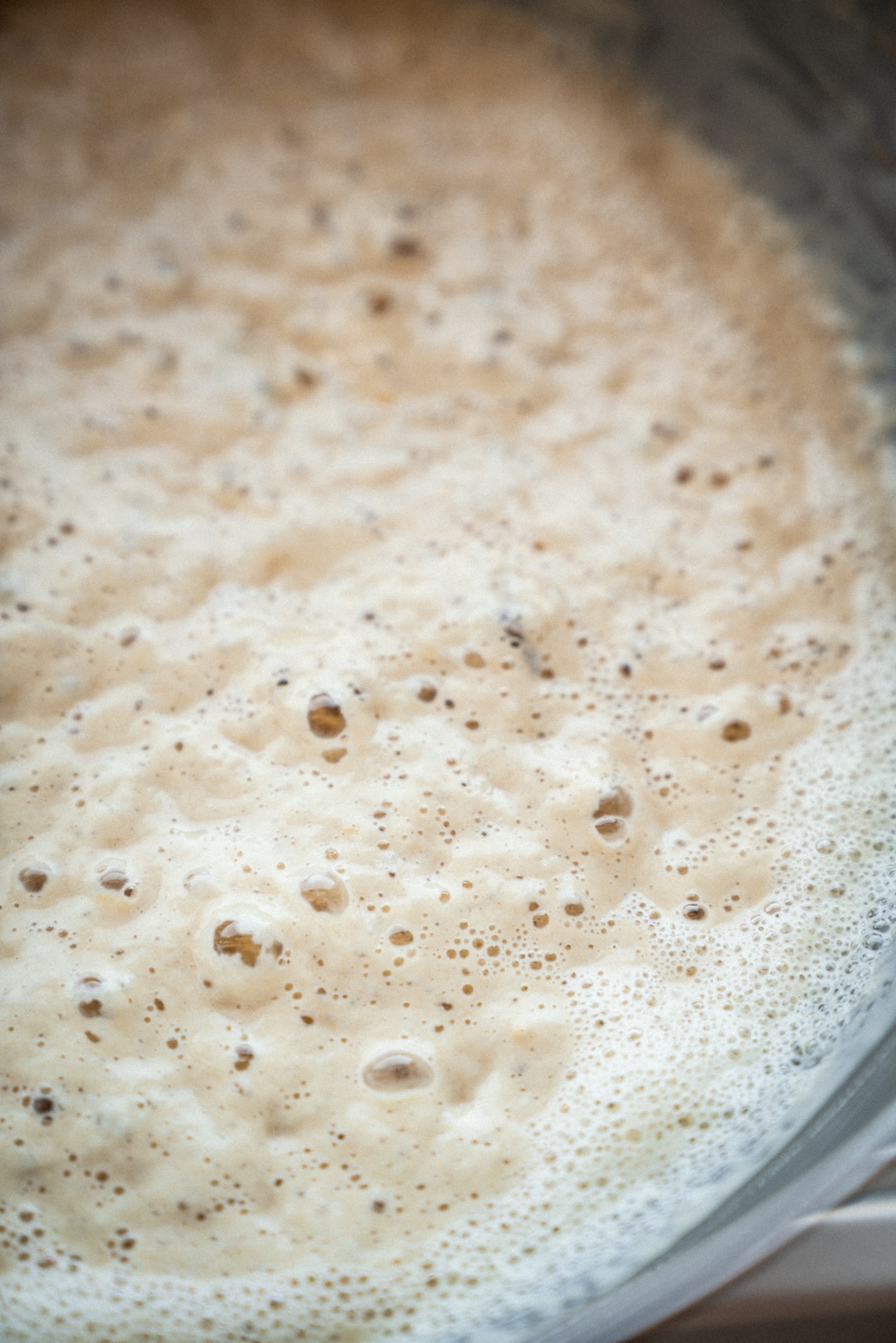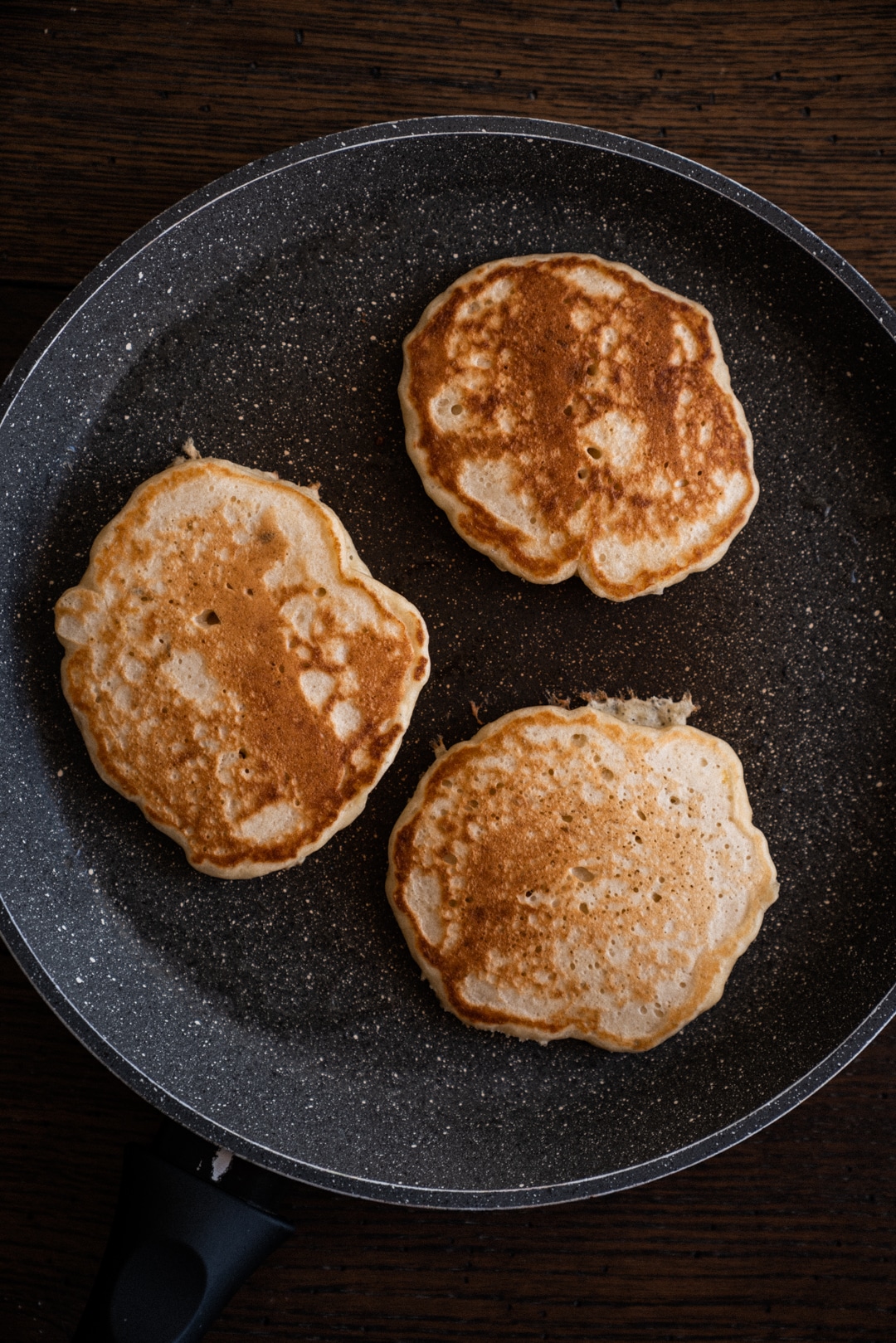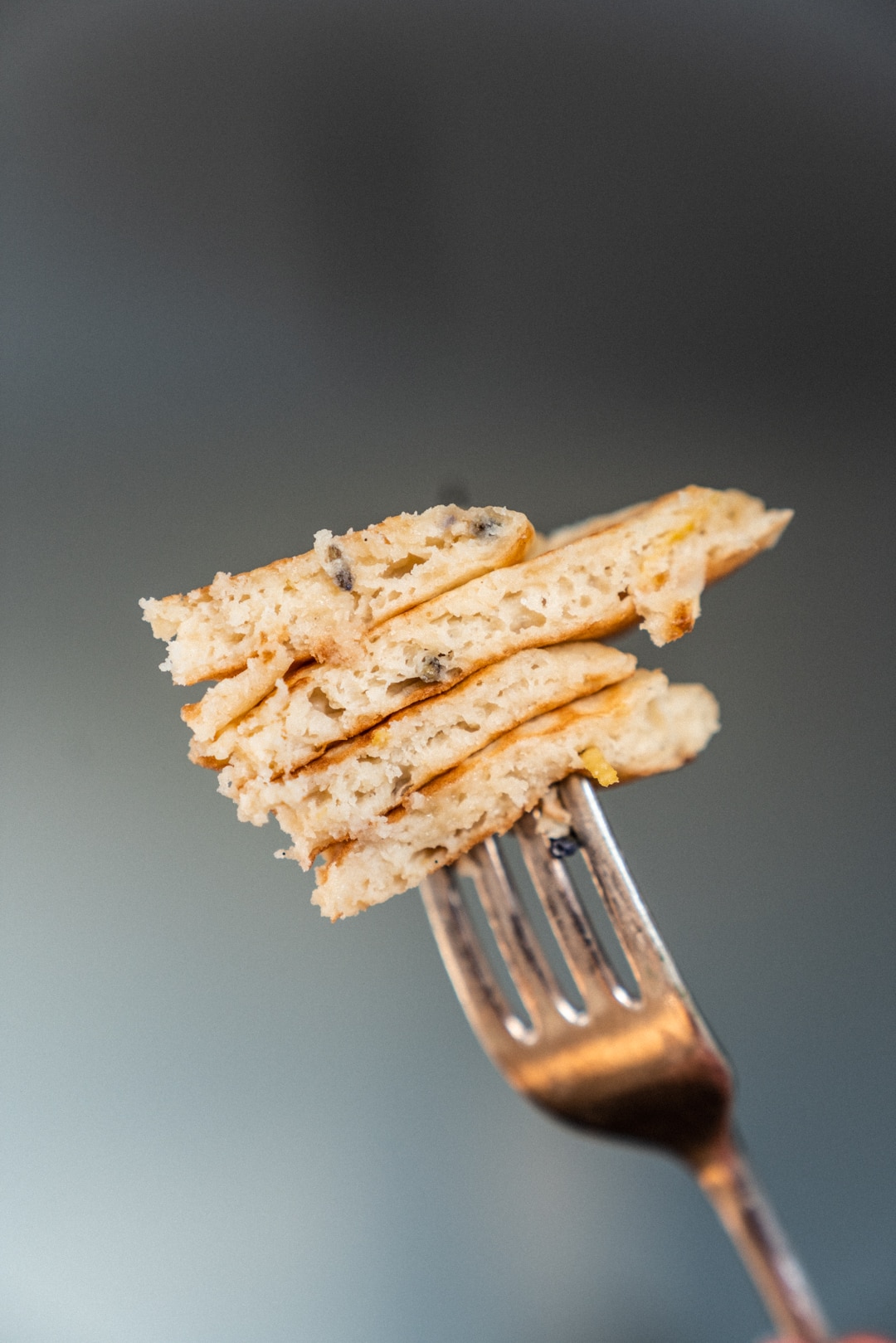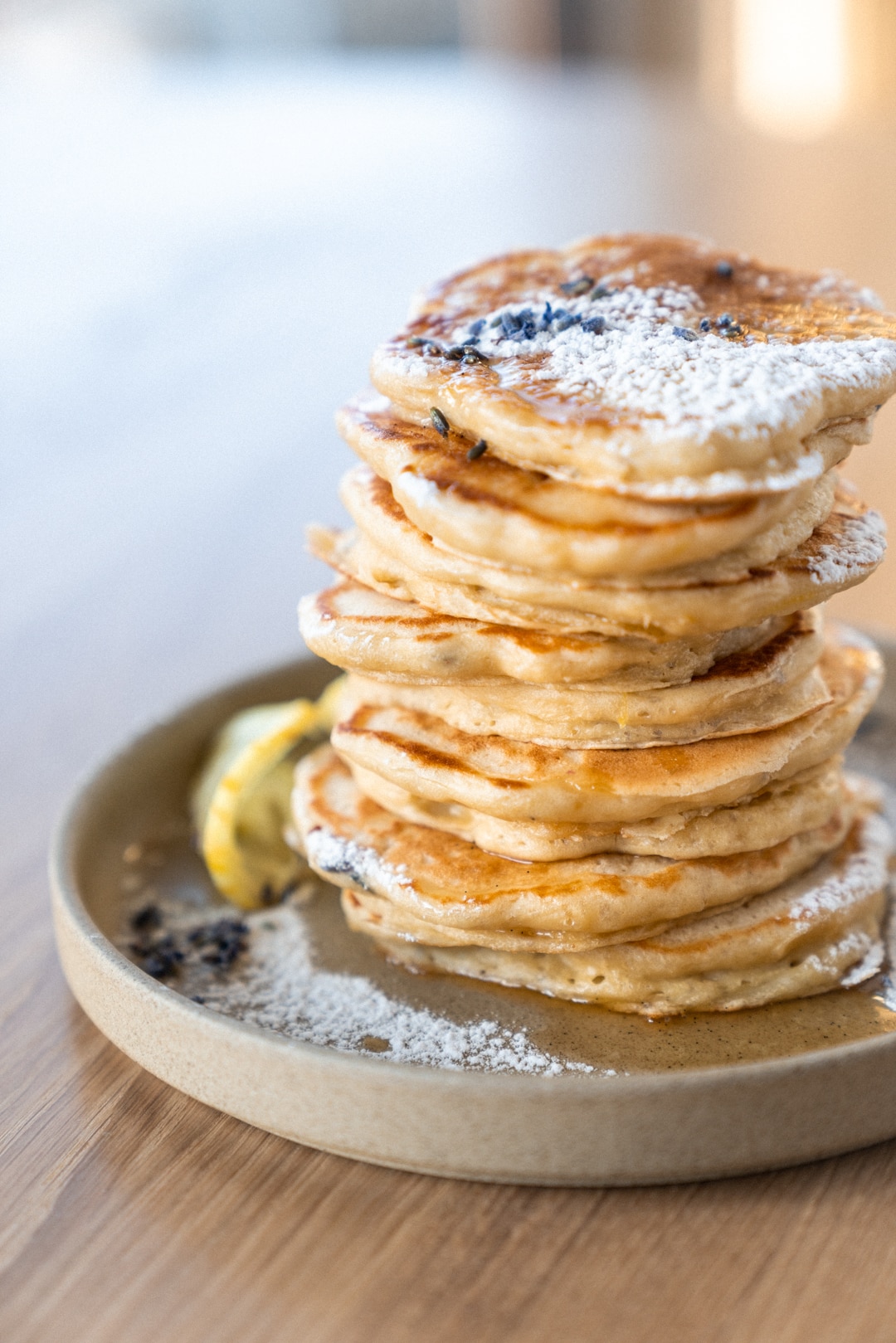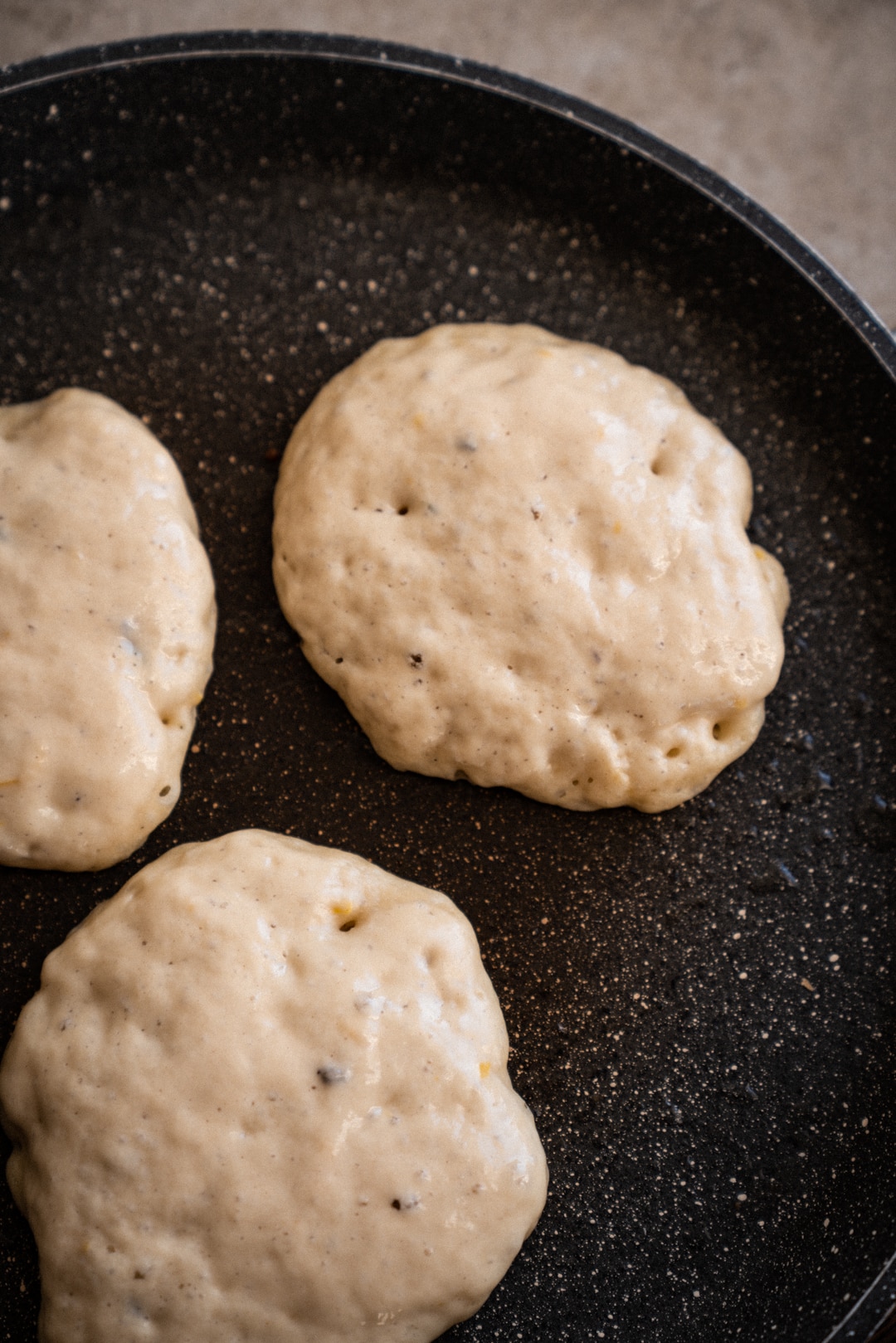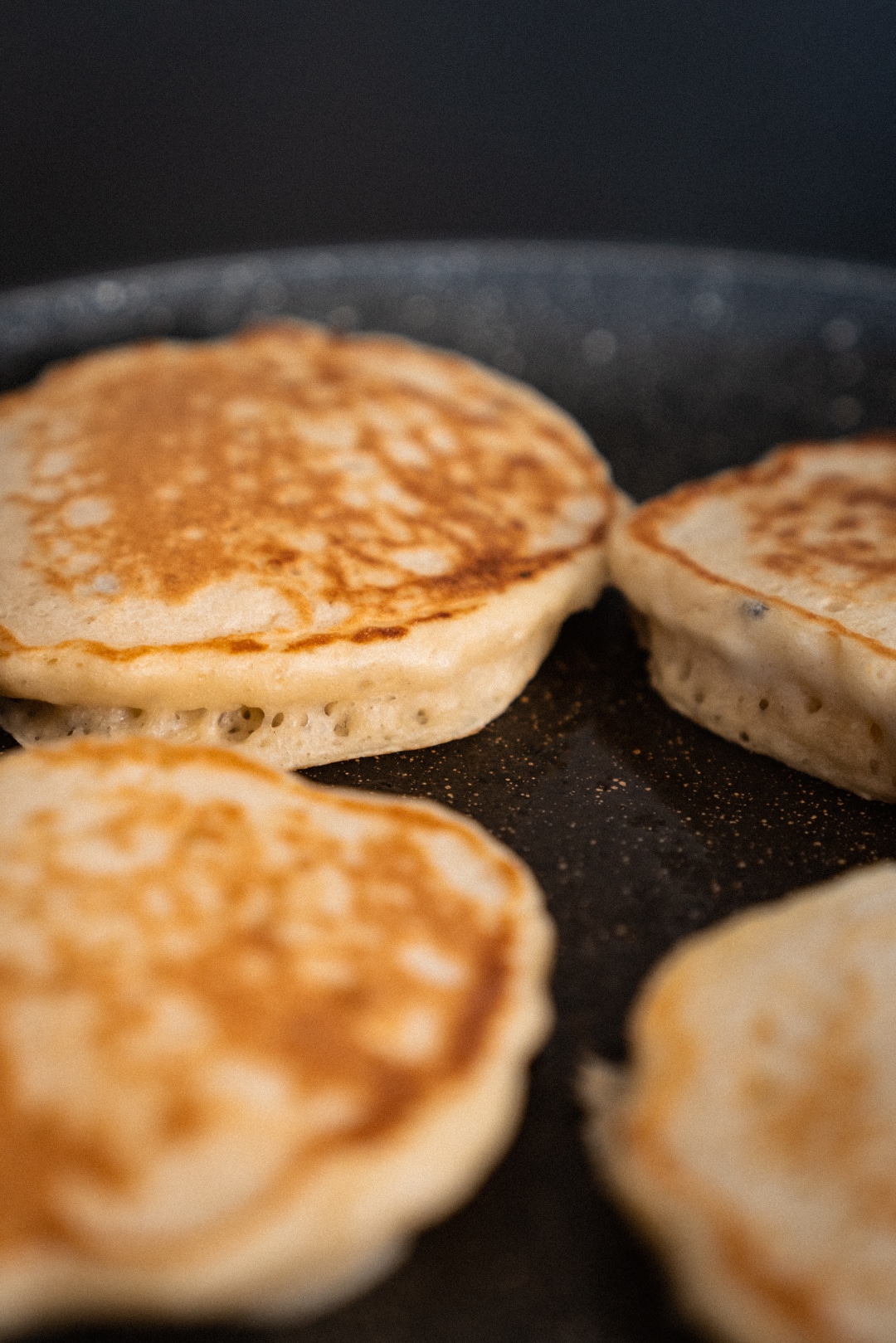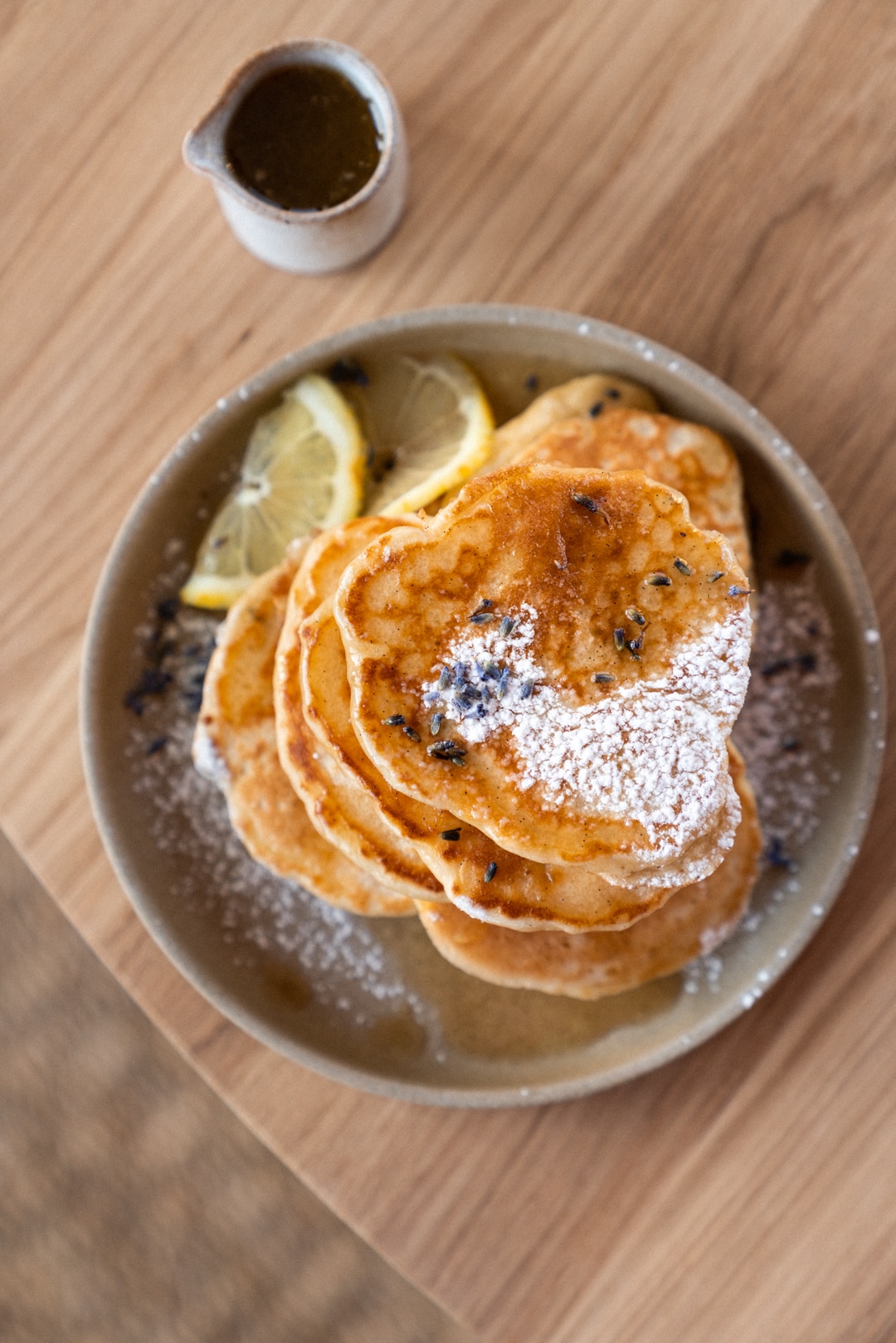 Instructions
Firstly, prepare the dough. Pour warm (not hot) milk over dry yeast, stir in the maple syrup or sugar, salt. Beat eggs with a balloon whisk until they reach even consistency then pour into the milk mixture. Stir in the oil, lemon zest, vanilla, lavender. Incorporate flour: dough should have the consistency of sour cream. Cover with a kitchen towel and place in a warm corner (e.g. table with direct sunlight) for 45-60 mins until it doubles in size.
Cook pancakes on a hot pan only. Preheat your pan, rub the surface with a touch of oil and spoon pancake dough to form small pancakes (they will expand). Cook on both sides until brown and fluffy. Repeat with the remaining dough.
In the meantime, prepare the drizzle: melt butter in a small saucepan, add maple syrup and lavender. Heat for a couple of minutes then add lemon juice. Cook on medium heat for about 5 minutes until it thickens slightly. Strain to remove lavender blossoms before serving.
Serve while warm with the lemon-lavender drizzle or your choice of sides: sour cream, jams, natural yoghurt and fresh berry purée, honey, maple syrup.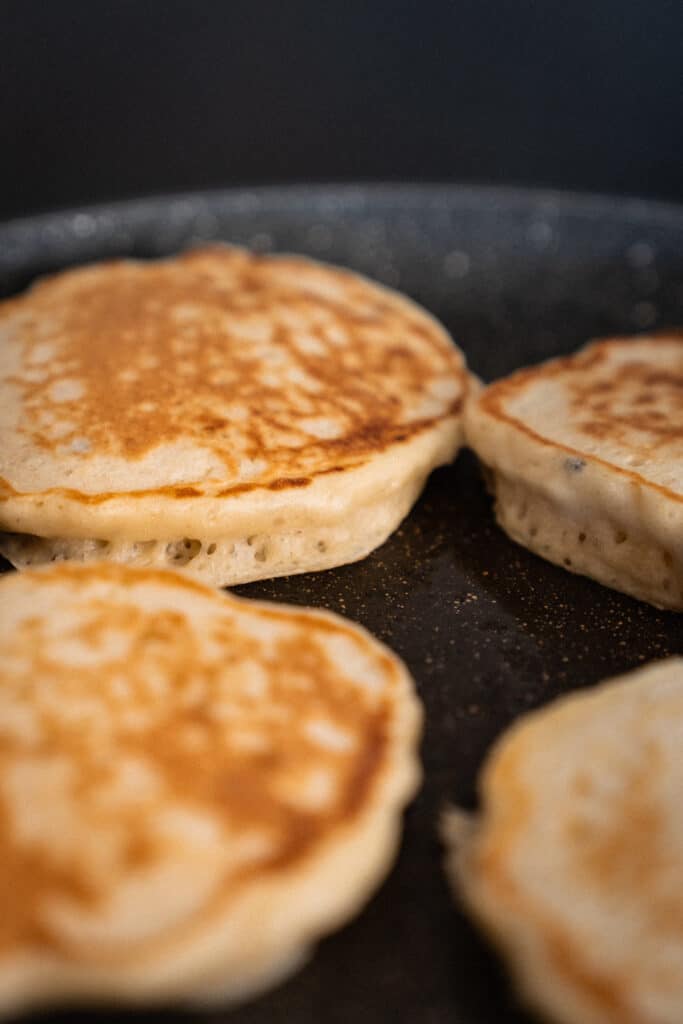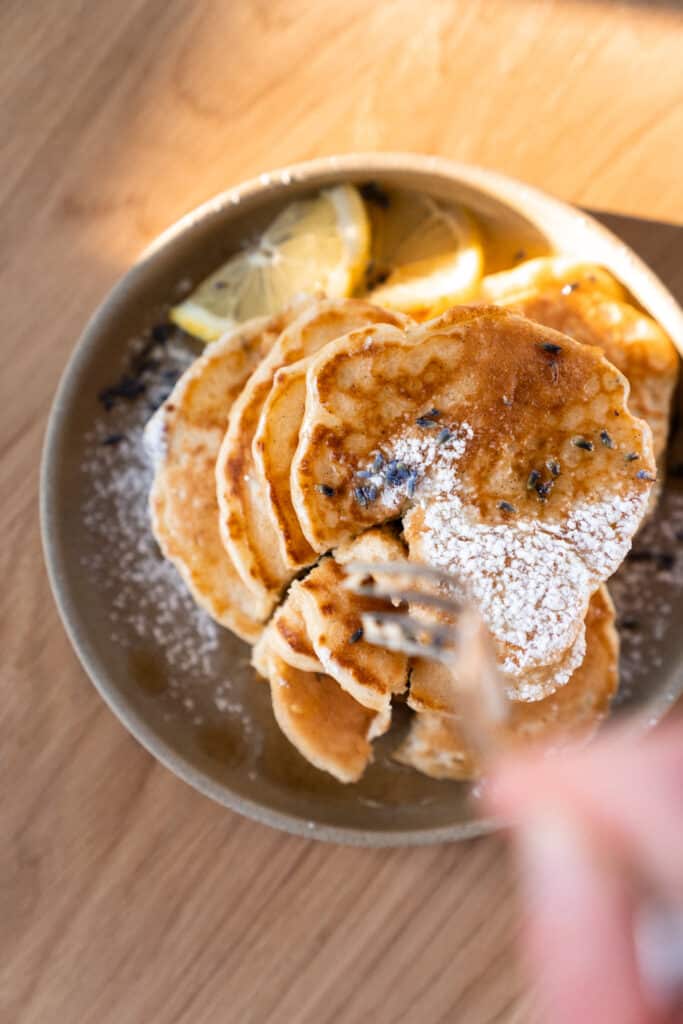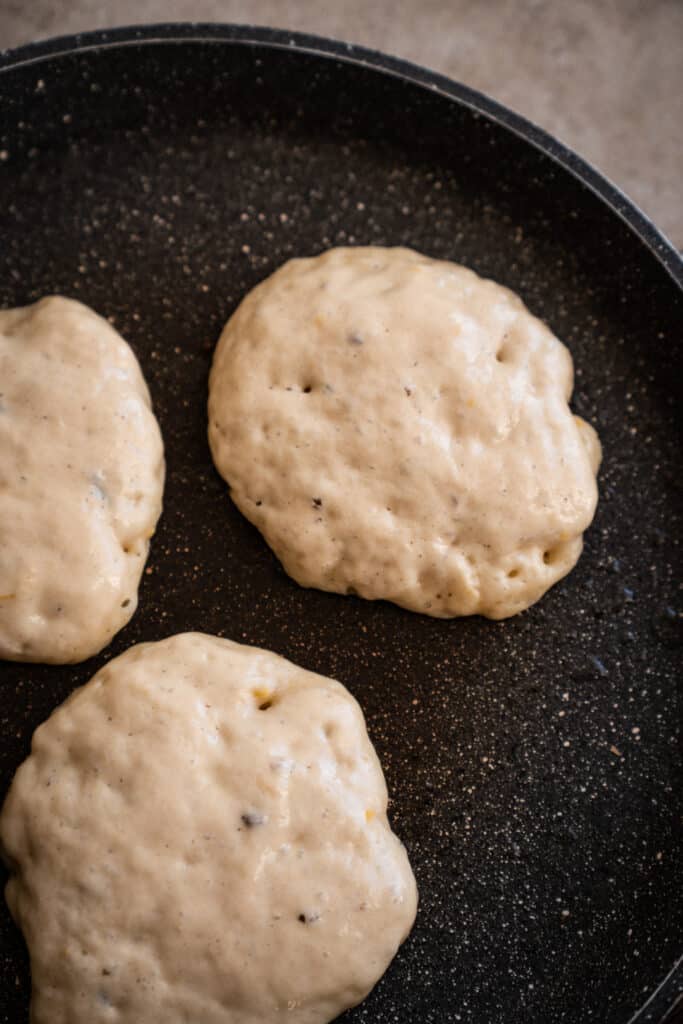 Ingredients
For the pancakes
500 ml (2 cups) plant based or dairy milk (I used oat milk)
10 g of active dry yeast
2 larger eggs
3 tbsp of maple syrup or unrefined brown cane suagr
a pinch of salt
280 g of spelt flour or all-purpose wheat
1 tbsp of oil or melted butter (I used cold-pressed macadamia nut oil, but olive oil or neutral tasting oil of your choice will do just fine)
zest of 1 lemon
1 tsp of vanilla extract or vanilla seeds from half of a vanilla pod
1 tsp of dried lavender blossoms (optional)
For the lemon-lavender drizzle
50 ml of lemon juice (1 lemon)
30 g of butter
3-4 tbsp of maple syrup
half teaspoon of dried lavender blossoms (optional)