Bread And Bean Soup For Comfort
This soup is the definition of comfort food. Thick, tomato based, bright flavoured and filling: beans are a must here. Served with large chunks of crunchy bread and lots of parmesan. Please do yourself a favour and do not omit the bread as without bread it becomes just another soup with legumes. Bread is important because it soaks up some of the soup liquid and softens slightly (yet most of it remains crunchy), cheering you with the charm of a Ribollita. There's a bit of everything in every bite: creamy parmesan, soft and crunchy bits of bread and aromatic broth.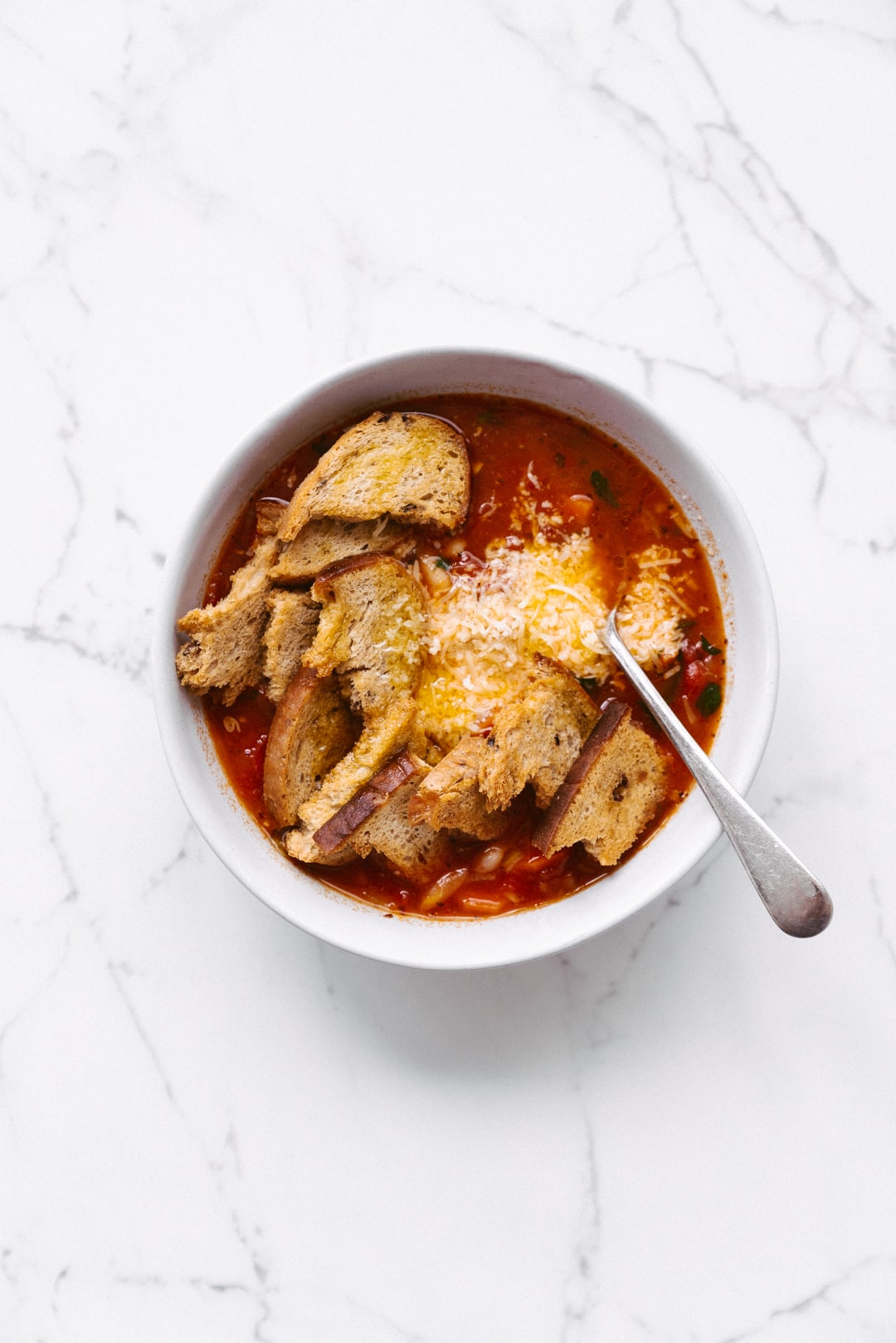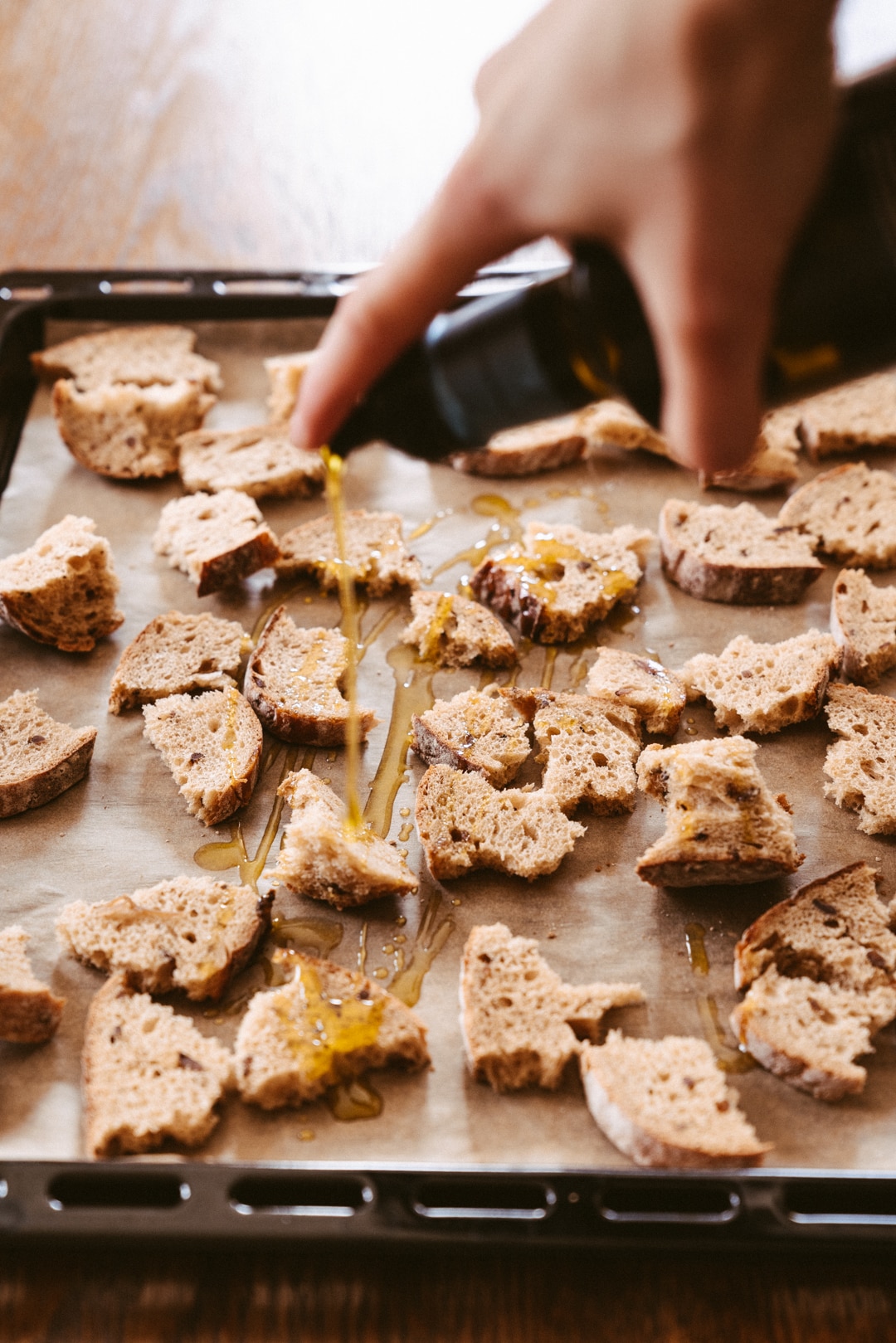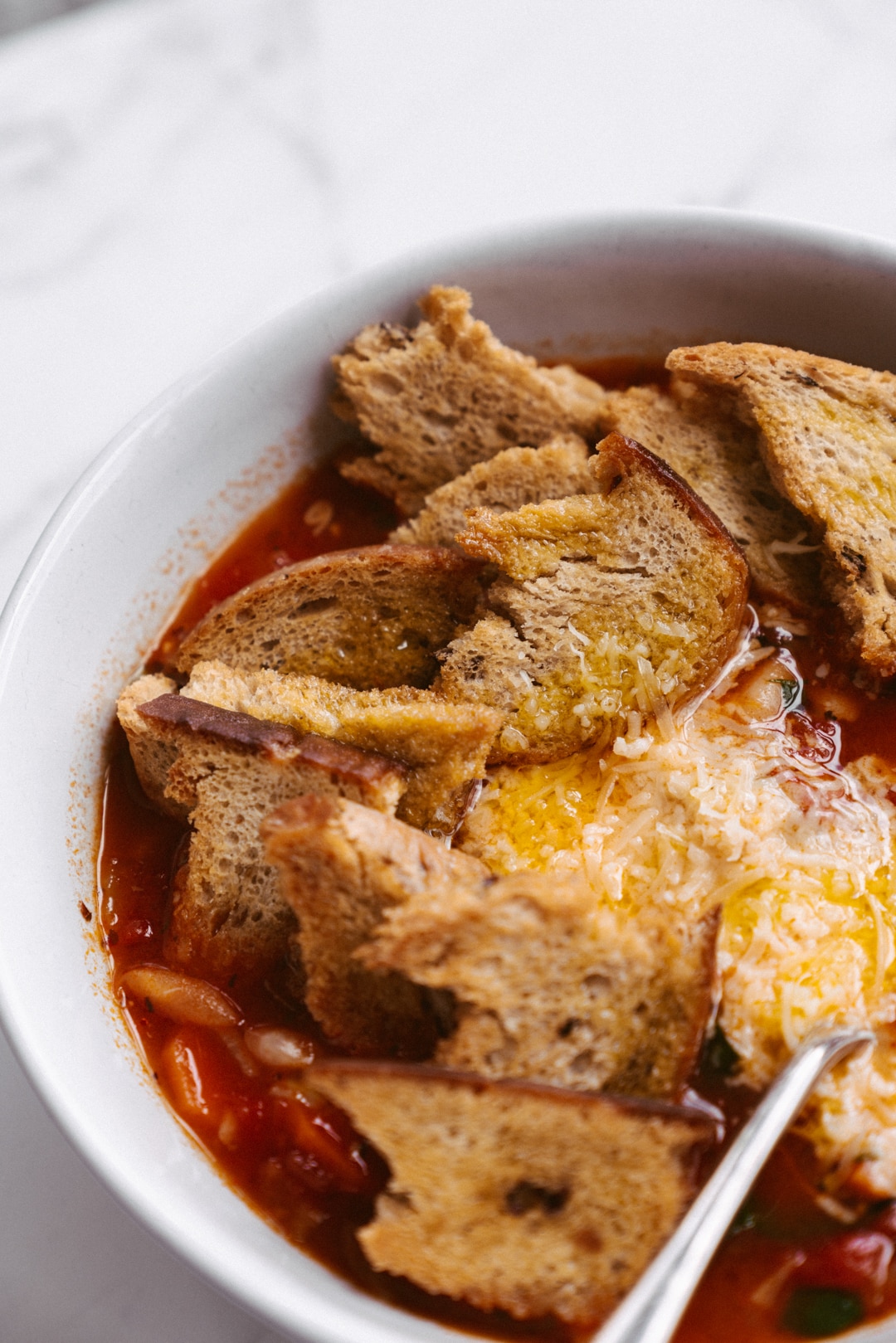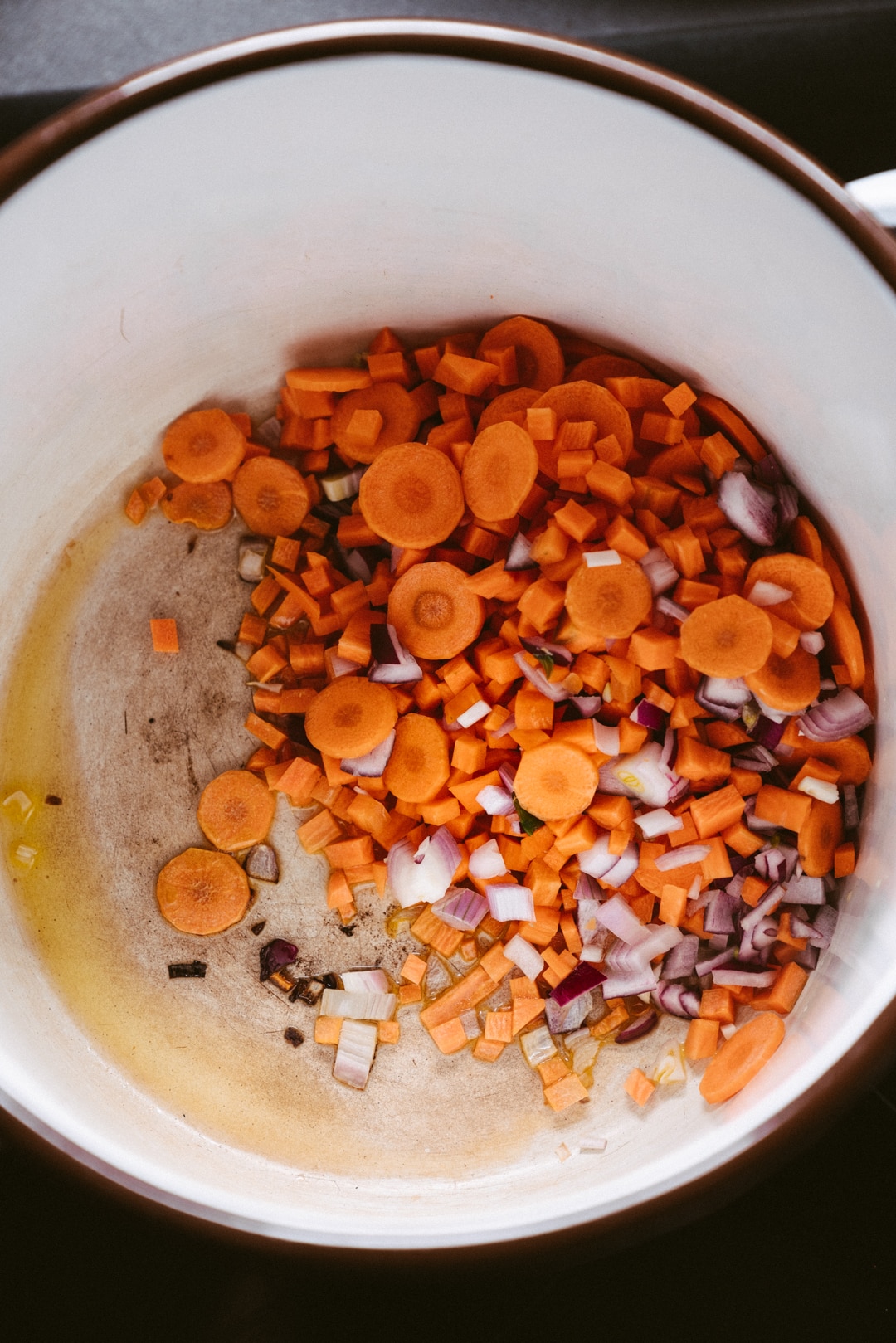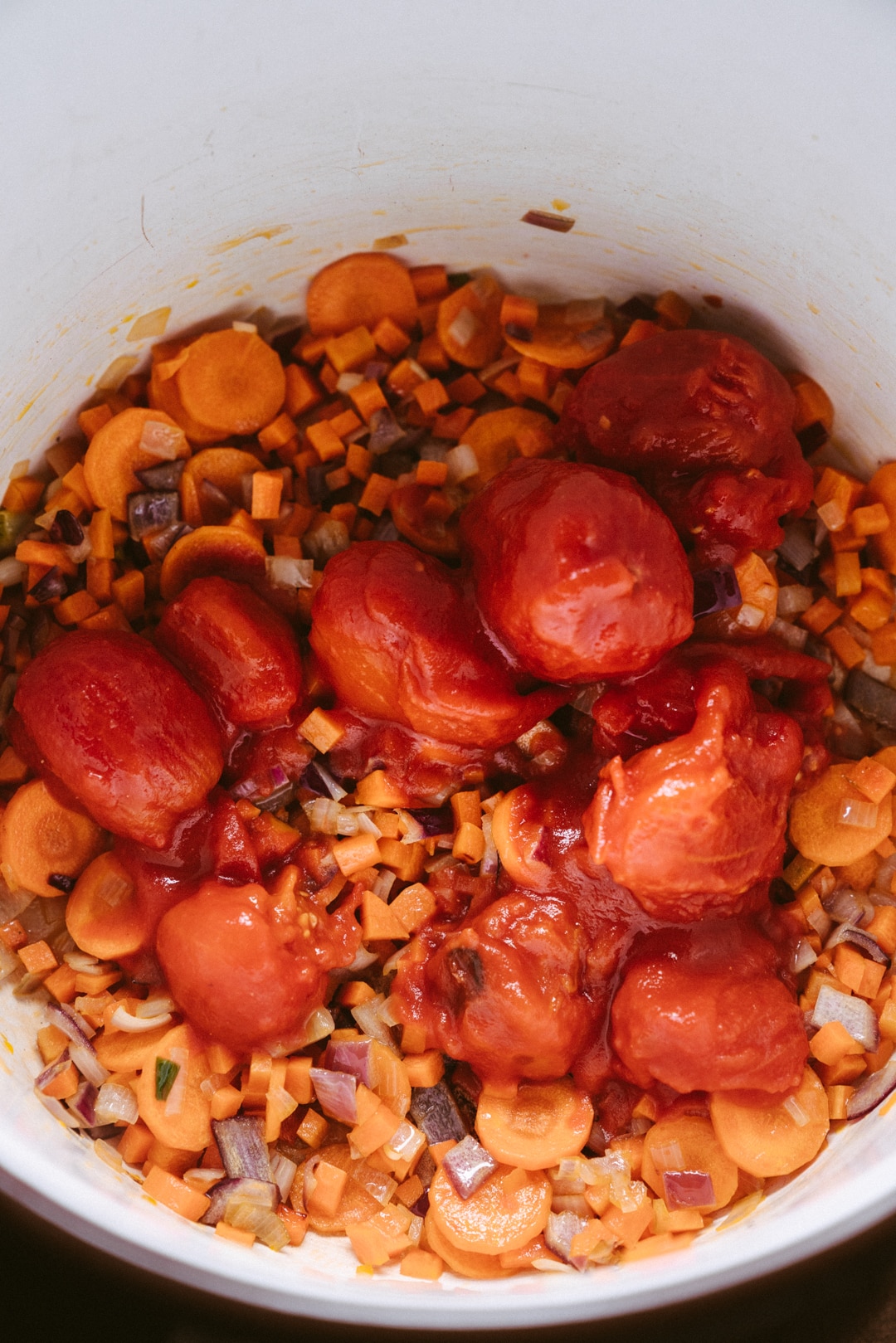 Instructions
Heat a large pot. Add 3 tbsp of olive oil, chopped carrots, onion and leek.
Once the vegetables become slightly softened and caramelized, transfer the canned tomatoes to the pot, but reserve their juices (save these for later).
Mash tomatoes with a spatula and let them cook for 5-10 mins to caramelise – this step adds a lot of flavour.
Now add the beans, spices, herbs, leftover tomato liquid from the can and broth. Stir to incorporate, cover and simmer for 20 minutes.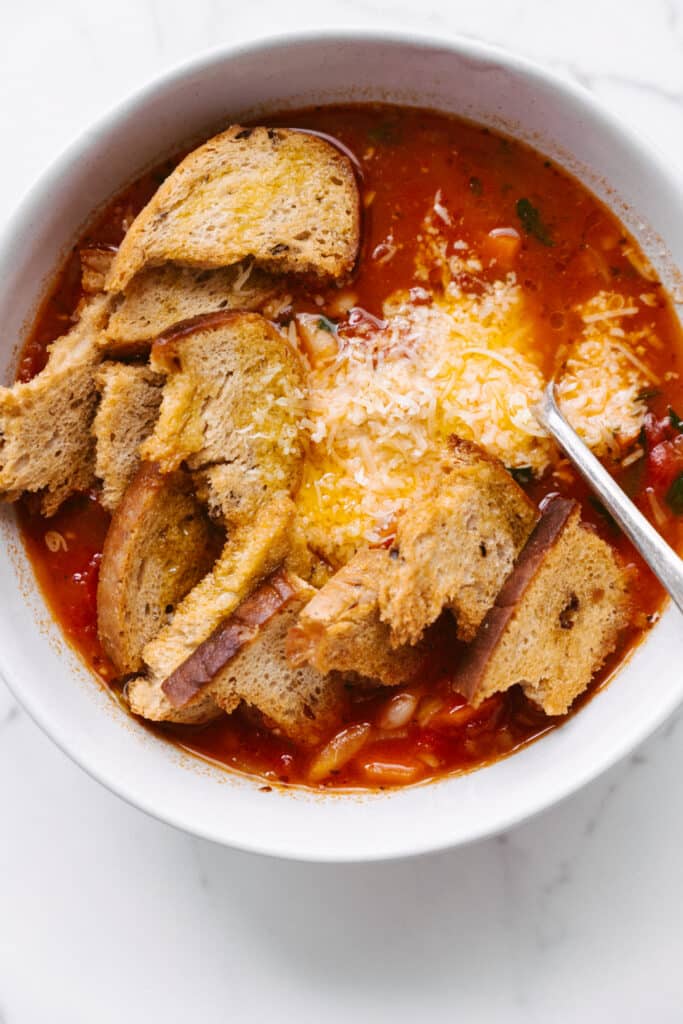 While the soup is cooking, tear bread into large chunks, mix with olive oil and place on a large baking sheet lined with baking paper. Bake in a preheated 180°C convection oven for 15-20 mins or until golden brown then remove it from the oven.
Salt and pepper soup to taste and stir in chopped fresh parsley saving a few sprigs for garnishing.
Now either add toasted bread on top of the soup and serve immediately or serve the soup and bread separately so that everyone can add as much bread to their bowls as they wish. Also this way bread will remain crunchy for longer.
Finally, sprinkle each soup bowl with parmesan, garnish with parsley.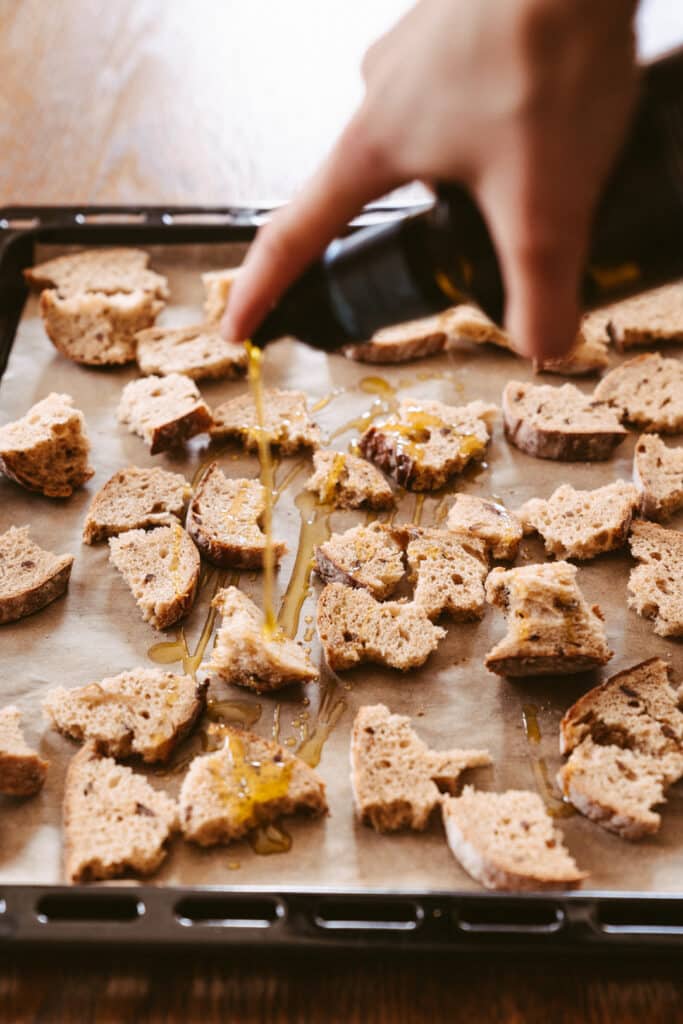 Ingredients
4-6 slices of sourdough, ciabatta, french baguette or country style bread
1 can (400ml) of whole peeled tomatoes
1 can (400ml) or 240 g of cooked cannellini or butter beans
2 medium sized carrots
2 shallots or one yellow onion
one third of a fresh leek
4 tbsp of extra virgin olive oil
a handful of fresh parsley
1 litre of vegetable or chicken broth
2 tsp of sweet paprika
1/2 tsp of smoked paprika
1/4 – 1/2 tsp of chilli powder
1 tsp of dried herbs (either a mix of or one type of herb: oregano, rosemary, basil)
freshly ground black or multi-coloured peppers
sea salt
a small piece of parmesan or other type of hard cheese