A very simple throw-it-together type of lunch or dinner meal for the whole family. Packed with flavour minus the hassle. Think creamy sauce with a generous kick of goat cheese you'll keep coming back for. This is also a great option for make-ahead lunch box which can be cooked in the evening and re-heated before eating or enjoyed cold. Great to those with gluten intolerance, but I simply like to change things up for nutritional value and occasionally cook using a legume-based pasta instead of the durum wheat one. However, this sauce can be served with traditional Italian pasta instead if you wish.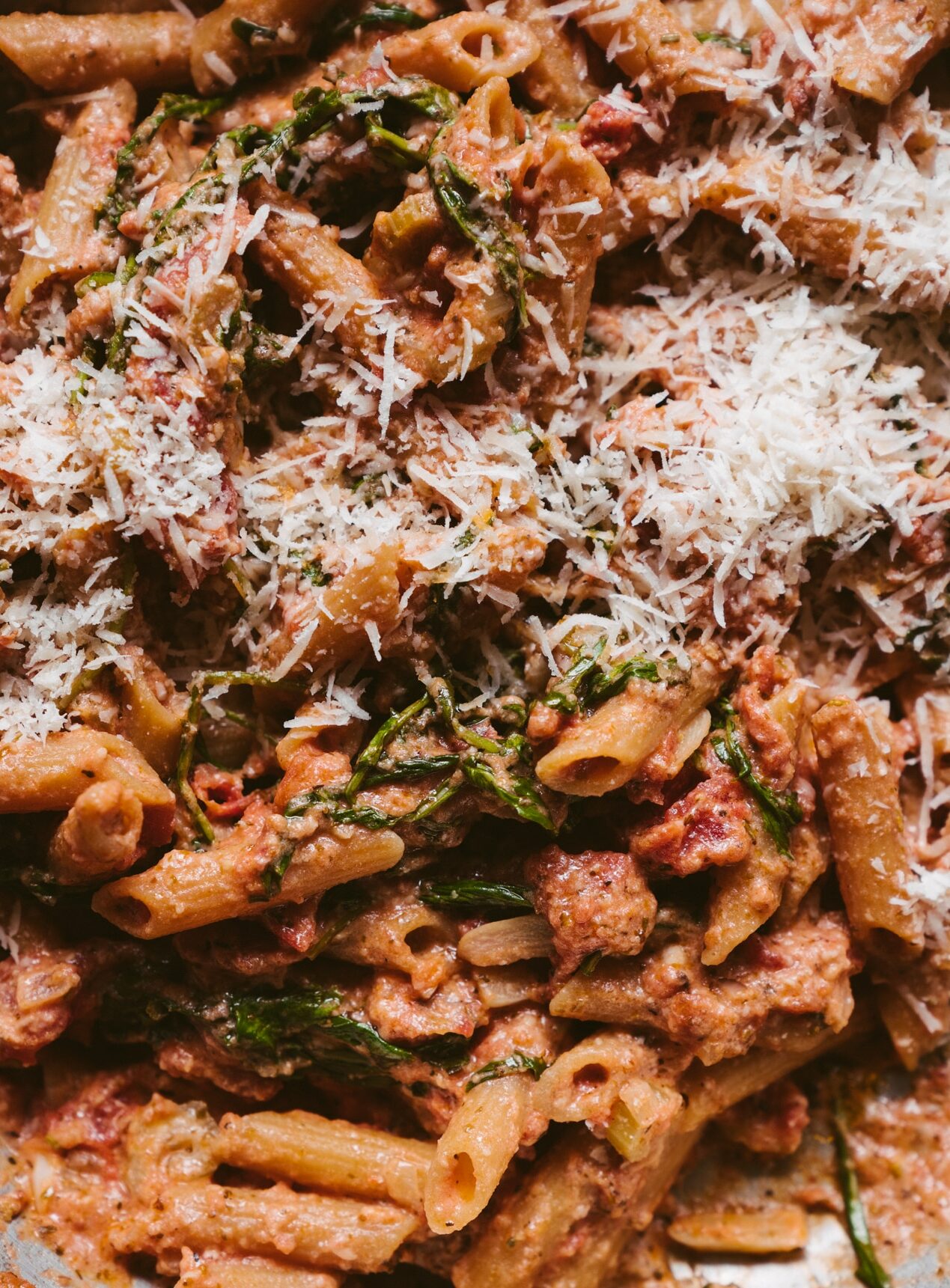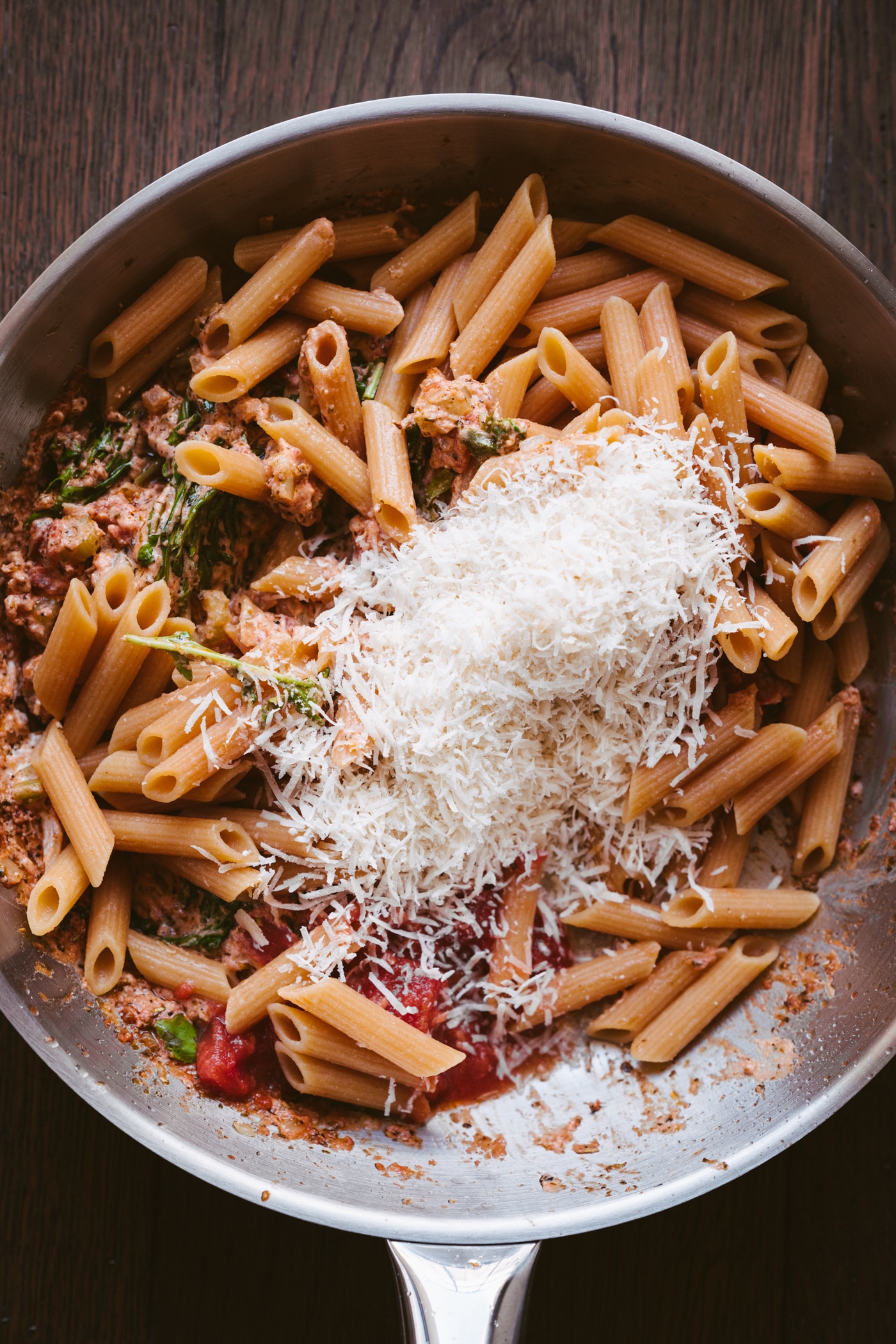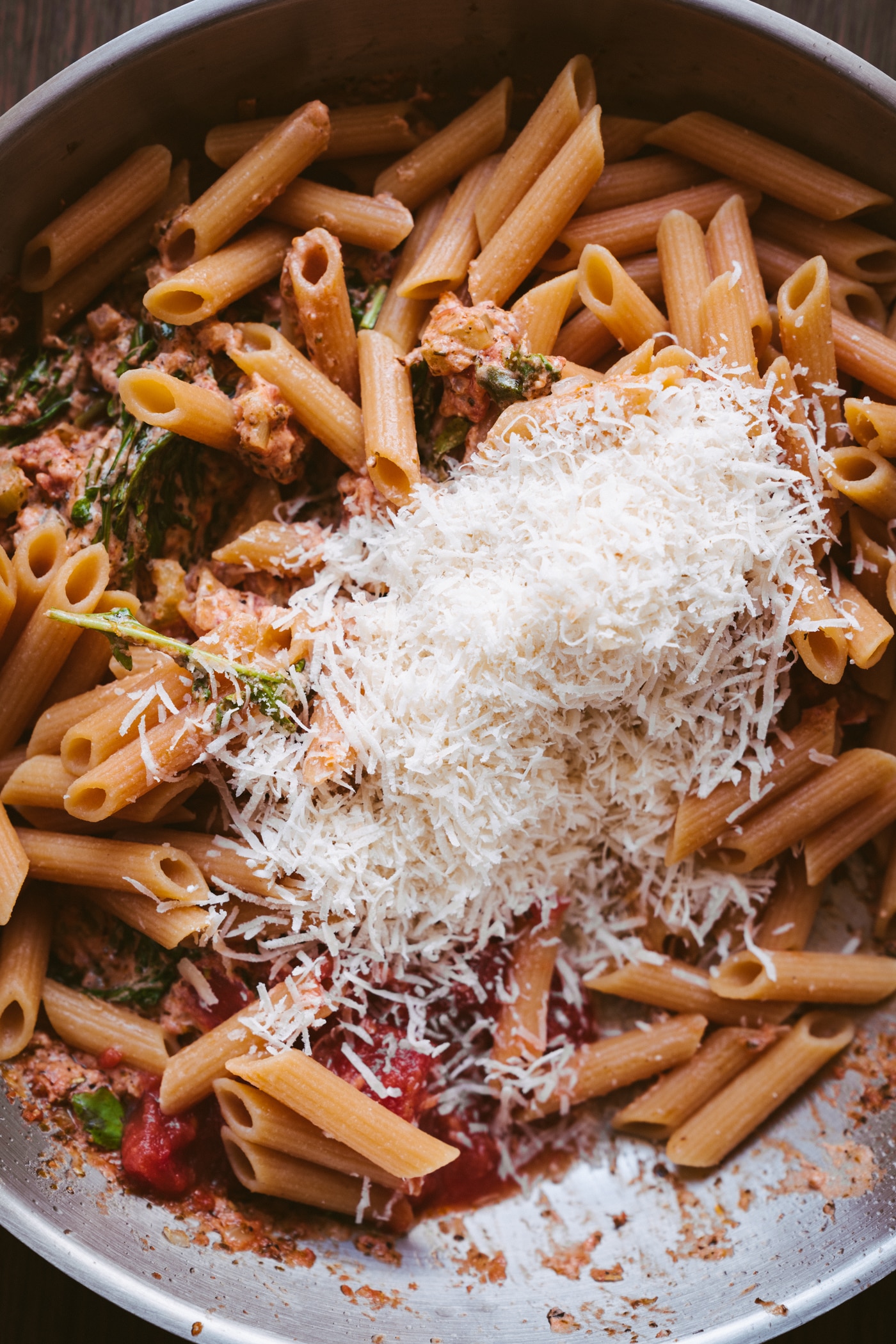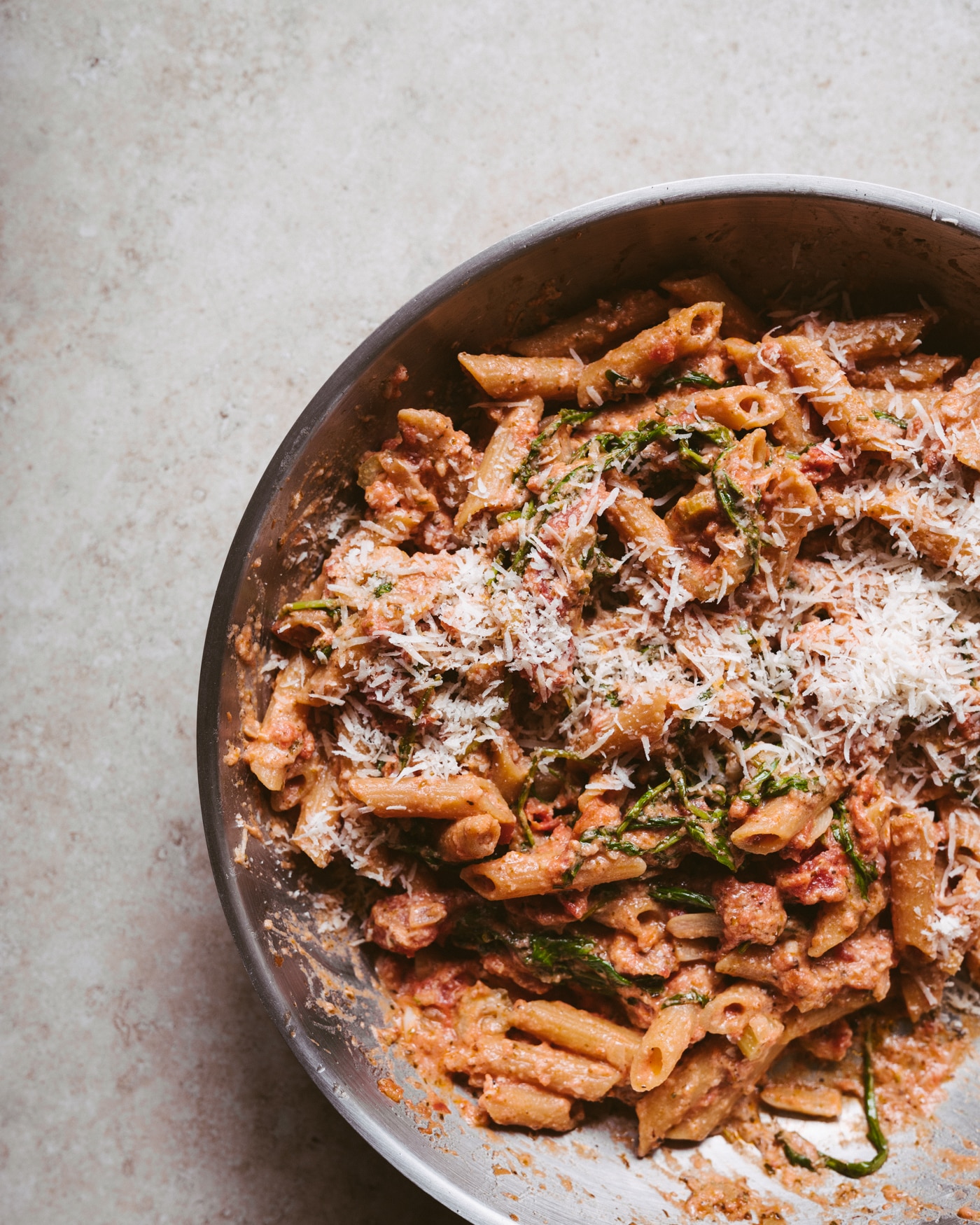 Instructions
Cook pasta in salted water al dente (firm), drain.
While pasta is cooking, prep the sauce: chop the shallots, slice garlic into thin slices and fry in oil until translucent. Add canned tomatoes, dried herbs, goat cheese and mix thoroughly. Season with salt to taste.
Stir in grated parmesan, leaving some for a garnish. Stir in fresh rocket and serve immediately with a sprinkle of grated cheese.⁠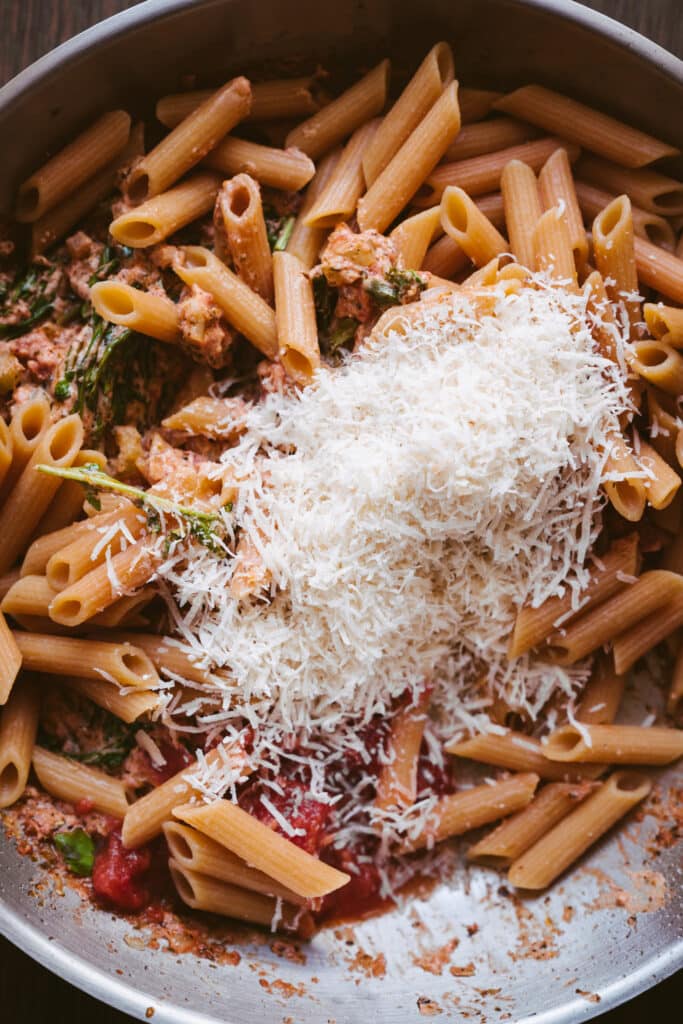 Ingredients
125 g of red lentil penne or other pasta shape
1 can of chopped tomatoes
60 g of creamy goat cheese⁠
40 g of parmesan⁠
a handful of fresh rocket⁠
few pinches of dried herbs of your choice (oregano, marjoram, basil)⁠
4 garlic cloves⁠
2 shallots⁠
sea salt to taste⁠
2-3 tbsp of extra virgin olive oil⁠