Mango Lassi With Cardamom
Our friends in the East knew what they were doing when someone mixed a perfectly ripe sweet sweet mango with unsweetened natural yogurt. They came up with the perfect or one of the most perfect summertime smoothies – lassi.
Lassi Pros
Probiotic – healthy for the gut
Lower GI* (if you do not use any sweetener) than most sweetened store-bought yogurt drinks
Easy to make
Delicious
*GI – Glycemic Index. This number shows how certain carbohydrates affect blood glucose levels. Carbohydrates with a low GI value (55 or less) are more slowly digested, absorbed and cause a lower as well as slower rise in blood glucose (insulin) levels, which is a good thing. We want to keep our blood glucose levels low.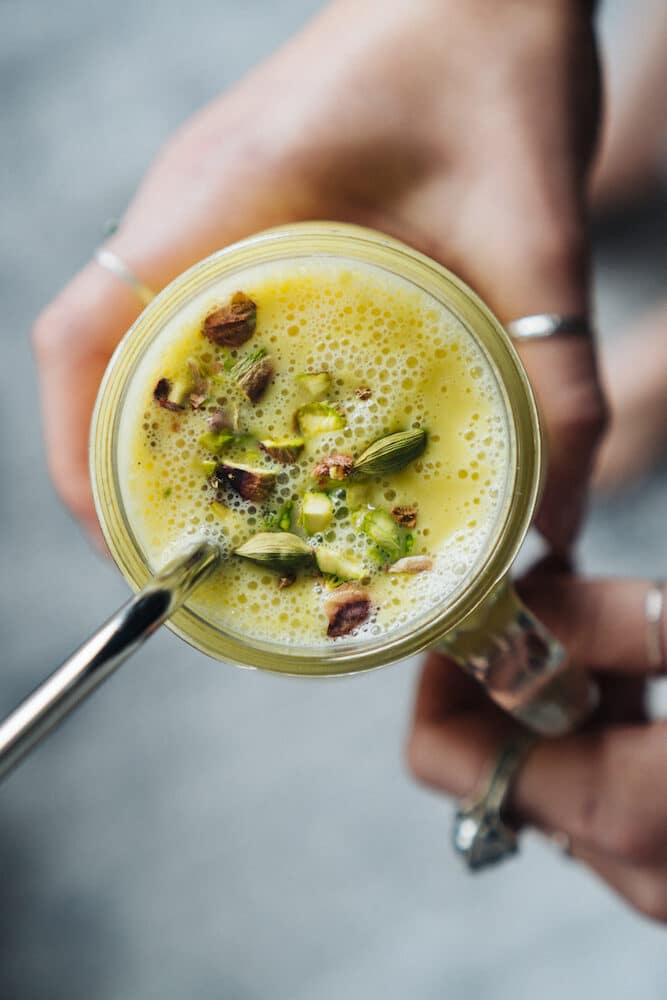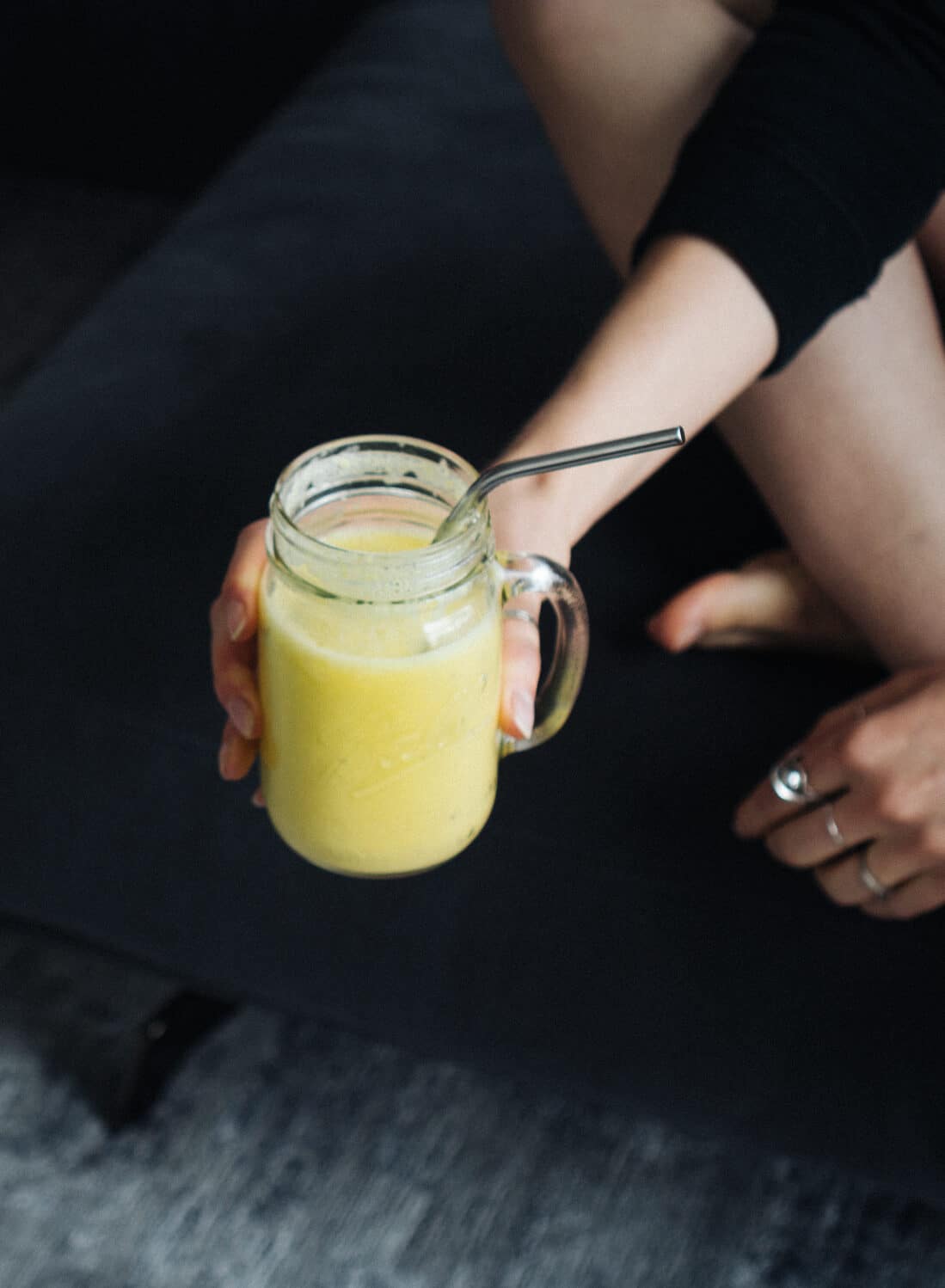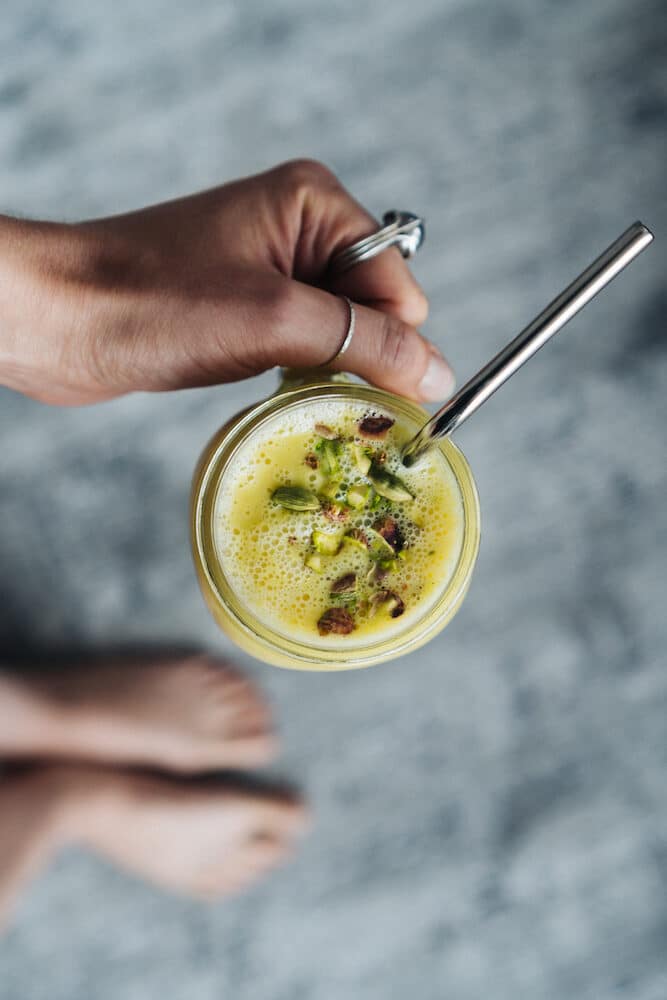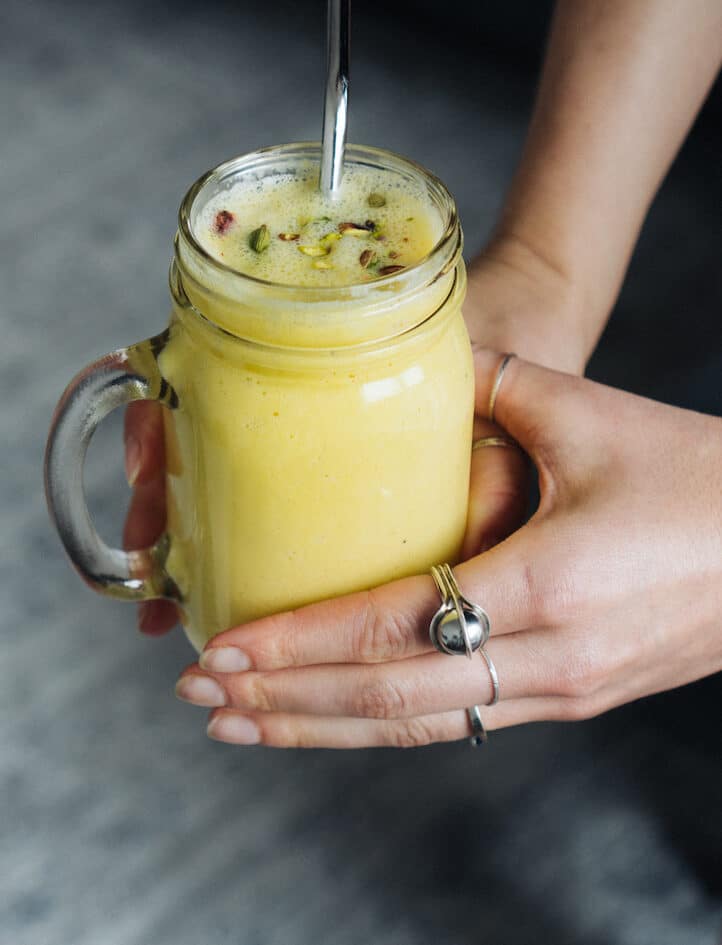 Instructions
Peel mango and remove its flesh from the stone. Remove cardamom seeds from the pods. Place all ingredients in a blender and process until smooth. Taste, add more sweetened if needed.
Julie's Tip
I'd suggest you blend the lassi without having sweetened it first and then adjust from there. Cardamom has an intense flavour which not all of us are happy with. Start with a small amount and add more if you like it.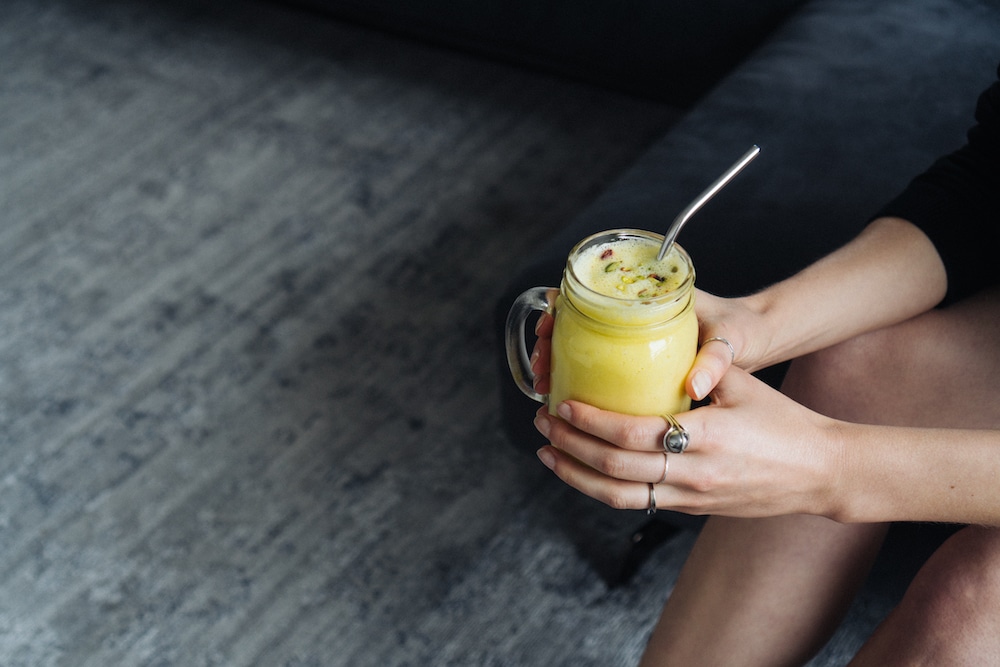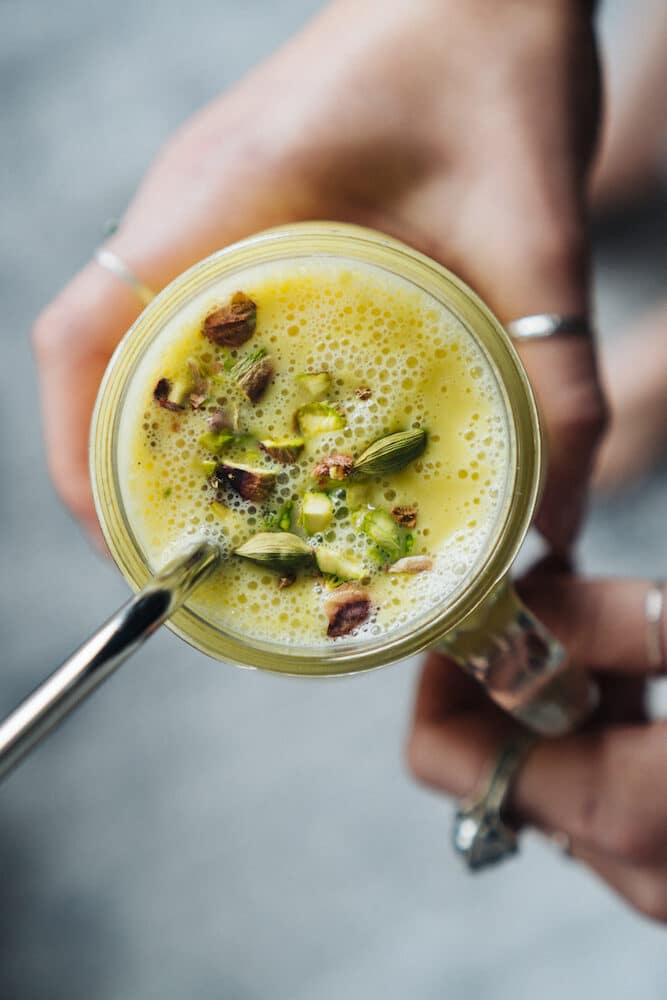 Ingredients
1 medium size mango, ripe
170 g of plain yogurt (use a thinner kind, not greek) or kefir
1/2 cup of unsweetened plant based milk
seeds from 1 cardamom pod
coconut palm sugar, maple syrup or brown sugar to sweeten (optional)
pistachio nuts to garnish