Rainbow Carrots With Sriracha Yoghurt
The perfect side dish or a delicious addition to any gathering or family celebration. Pretty rainbow coloured carrots drizzled with a zesty refreshing yoghurt & sriracha sauce surely is a crowd pleaser. Serve this dish solo, with poultry or fish, or as one of many colourful veggie meals. It only requires 5 minutes to prep, the rest is for your oven.
If you cannot find rainbow carrots, don't worry. This recipe will be just as delicious (though not as pretty) while using regular orange carrots. Good luck and enjoy.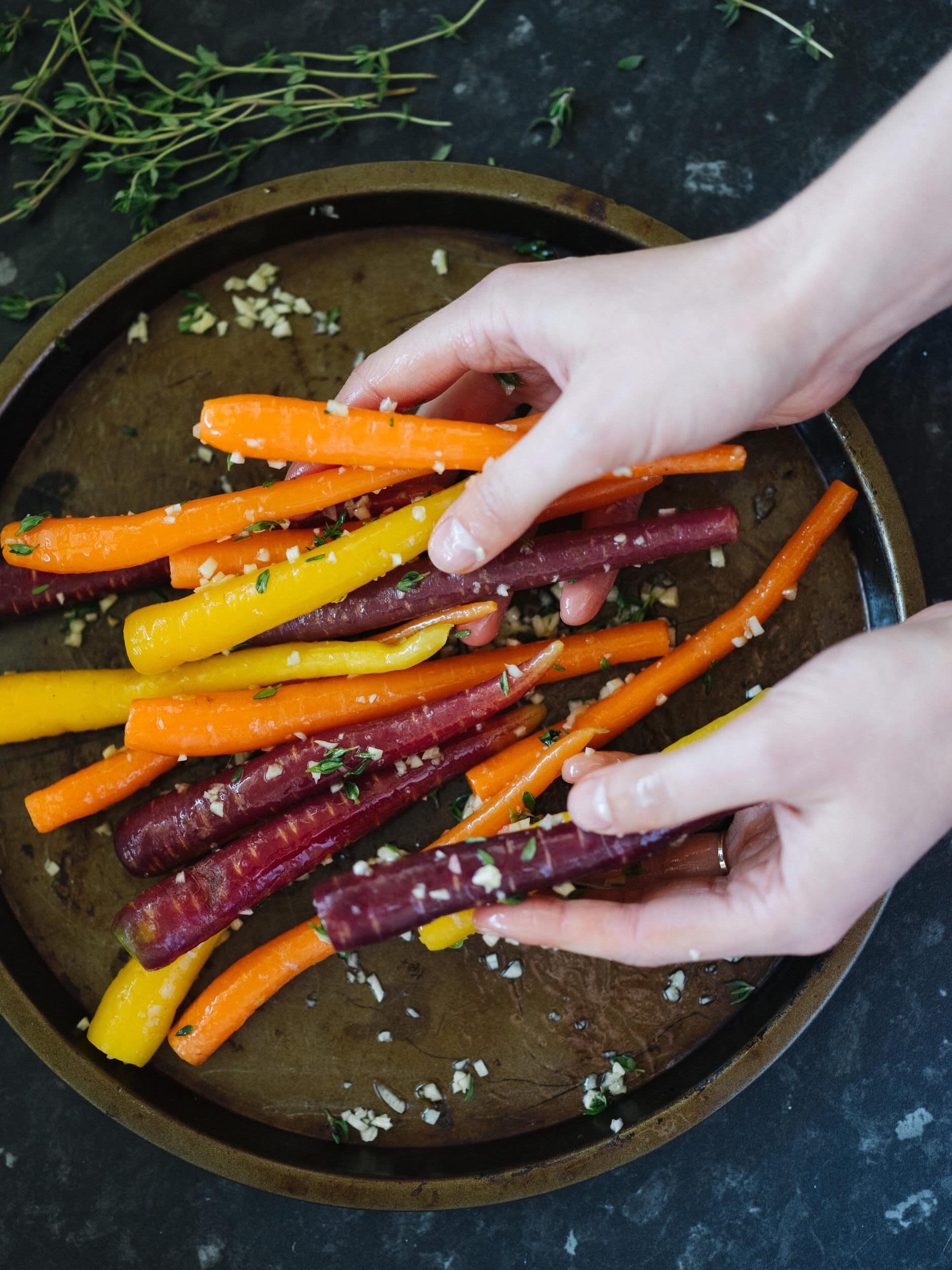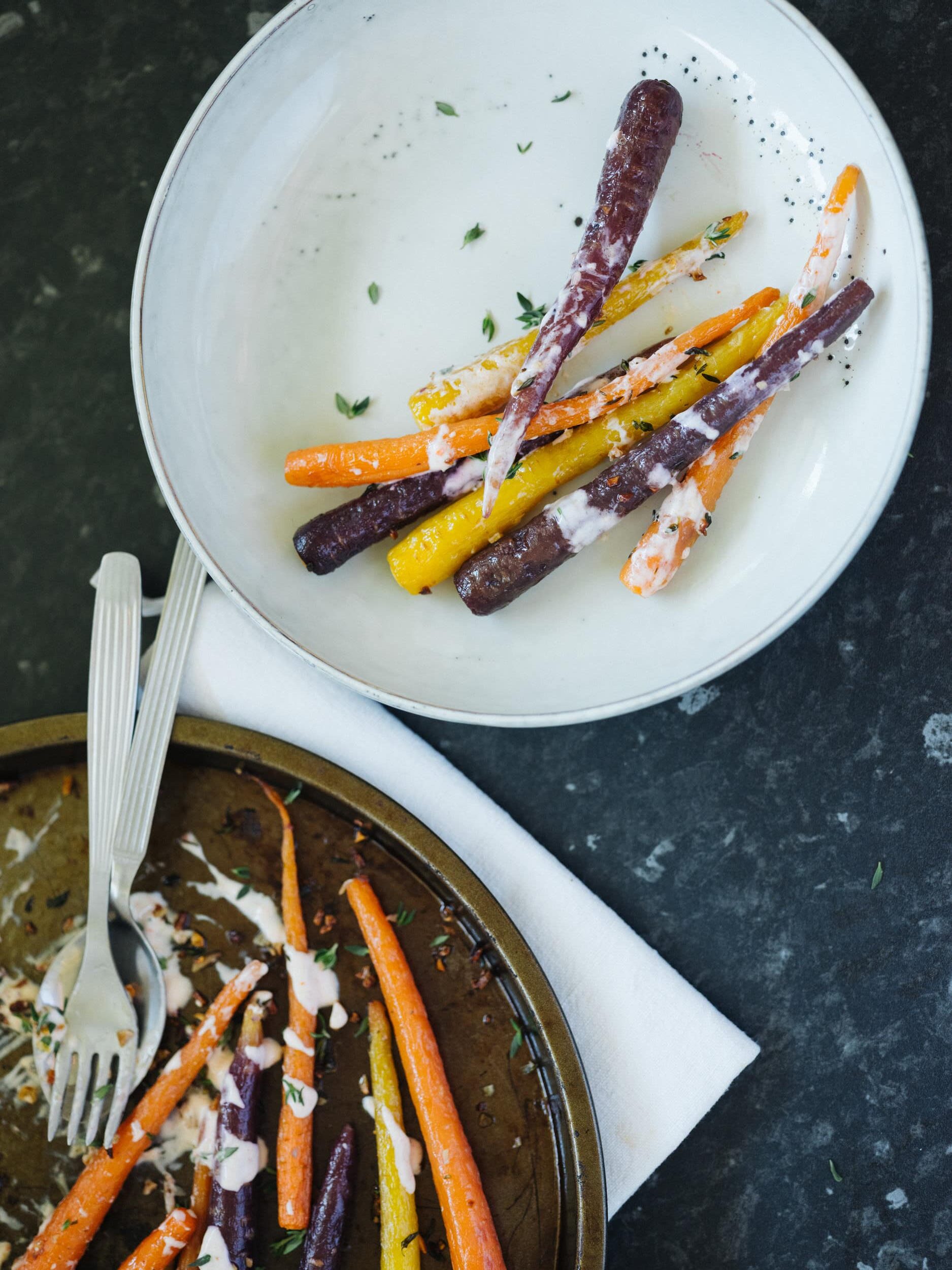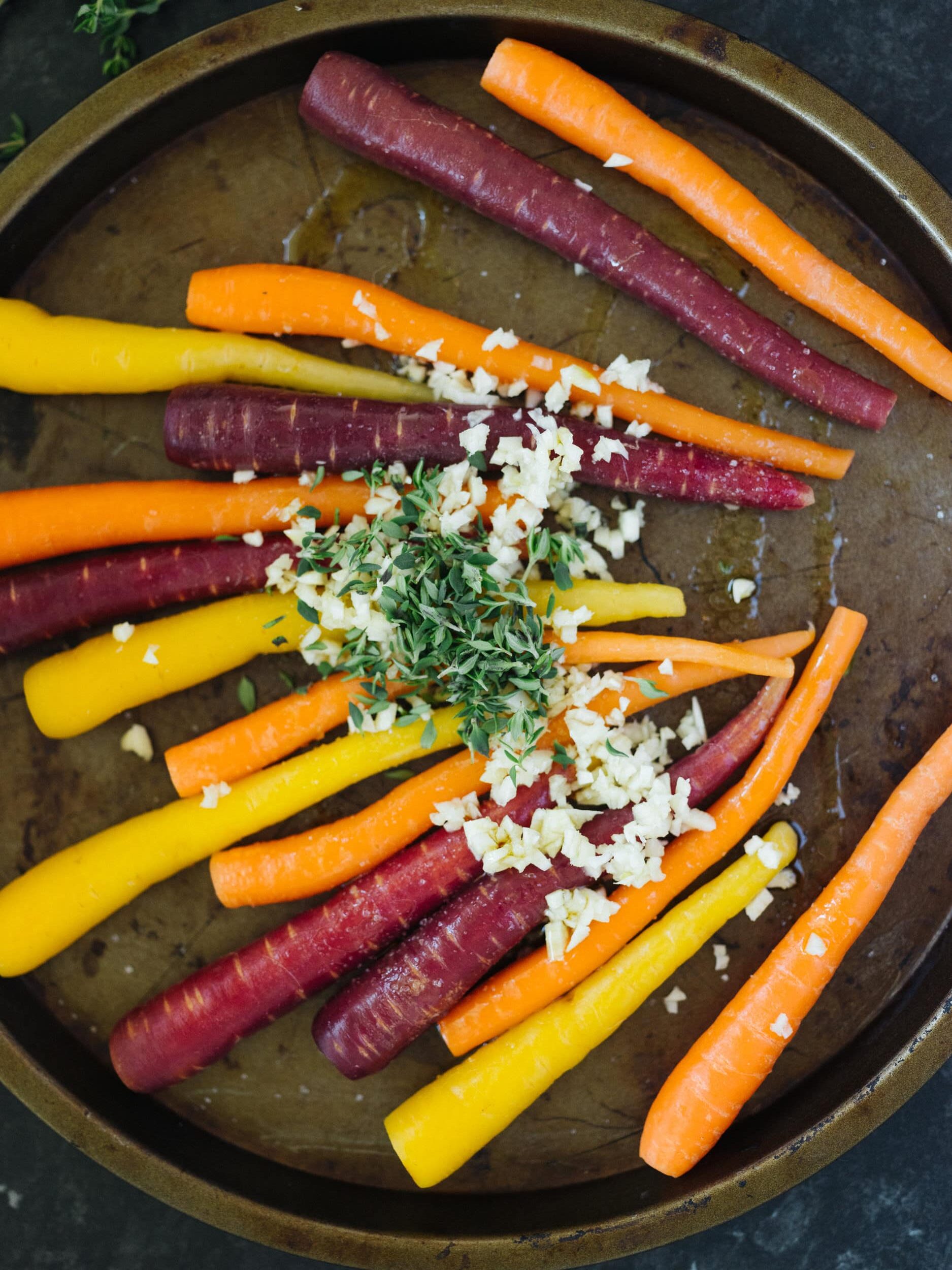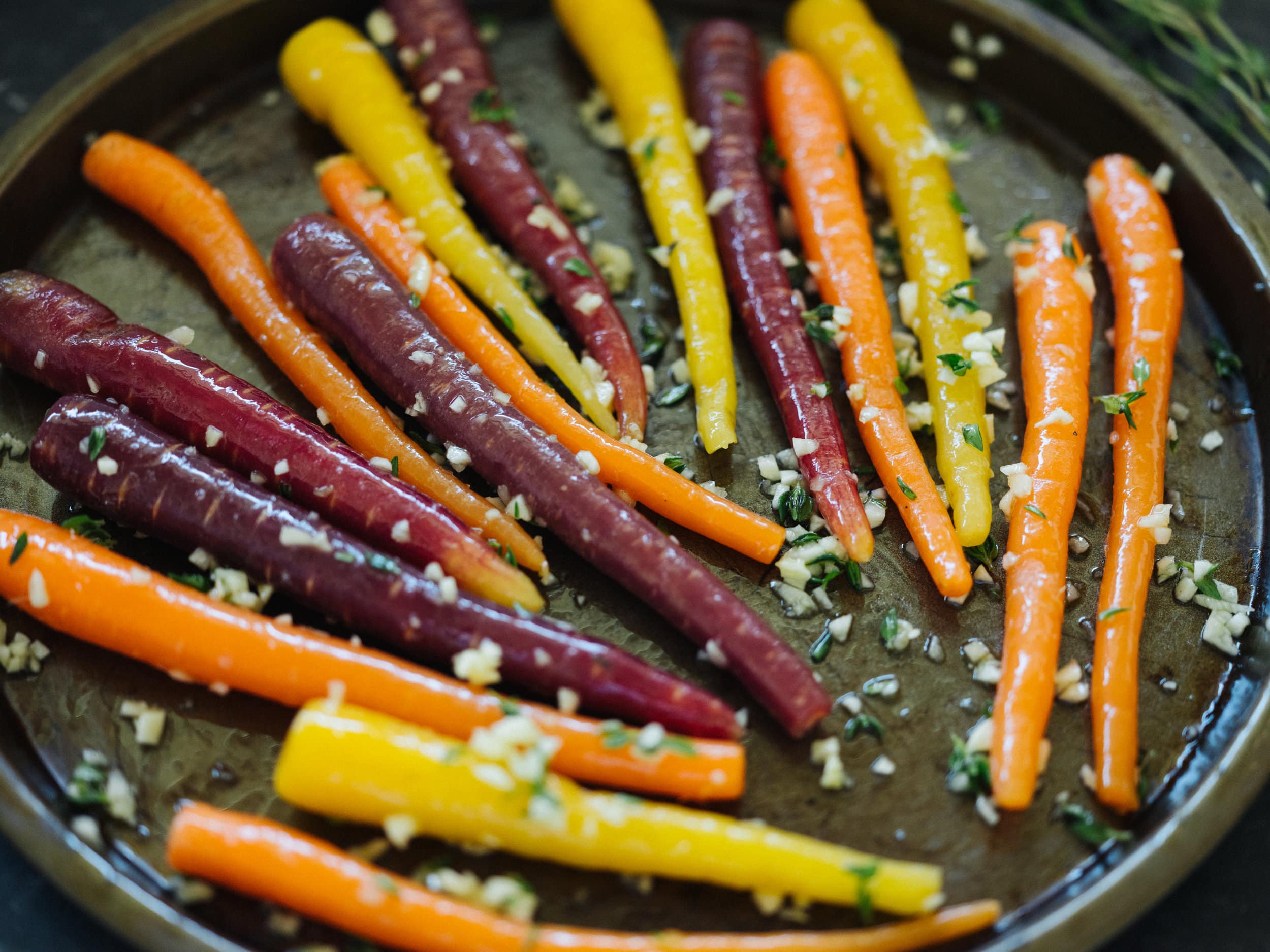 Instructions
Preheat your oven to 180°C.
Chop garlic. Cook in a it of oil until lightly browned. Wash carrots, pat them dry, trim stalks and transfer to a baking tray. Drizzle with olive oil, sprinkle some salt, fresh thyme (reserve some for garnishing). Using your hands, rub seasoning onto the carrots and place them in the oven.
Roast for 25 minutes, check if your carrots are not browning too much and then finish off at 200°C (top grill setting) for 5 more minutes. Sprinkle some fresh thyme on top of carrots to garnish and serve with sriracha yoghurt. Top with pan fried garlic.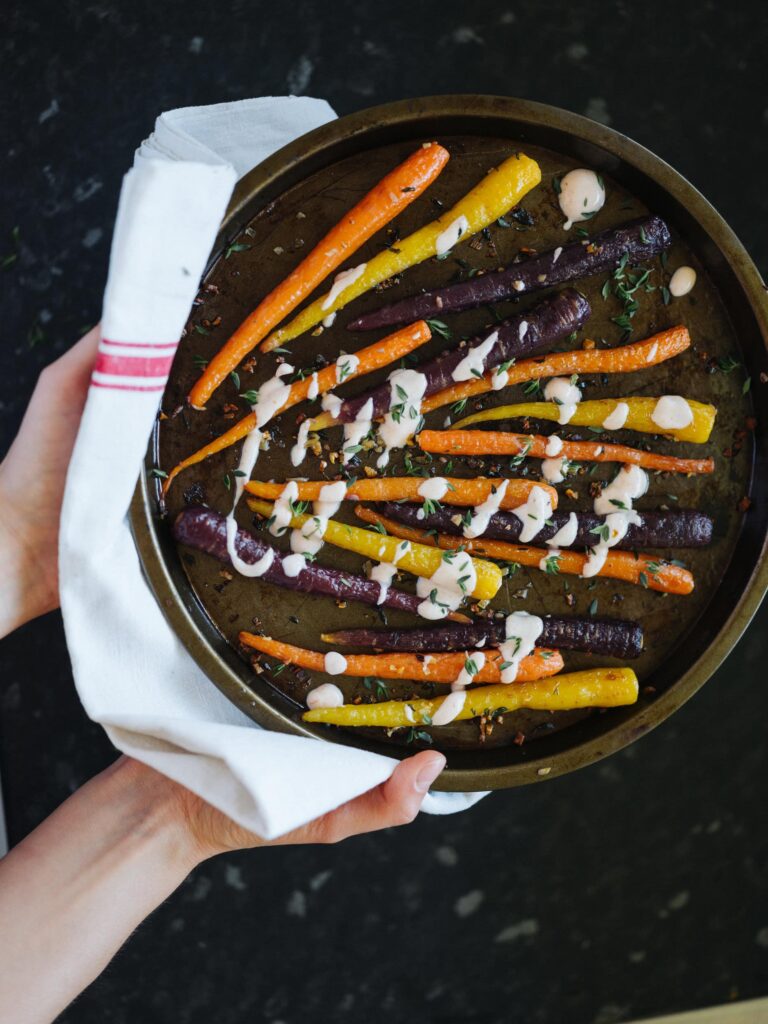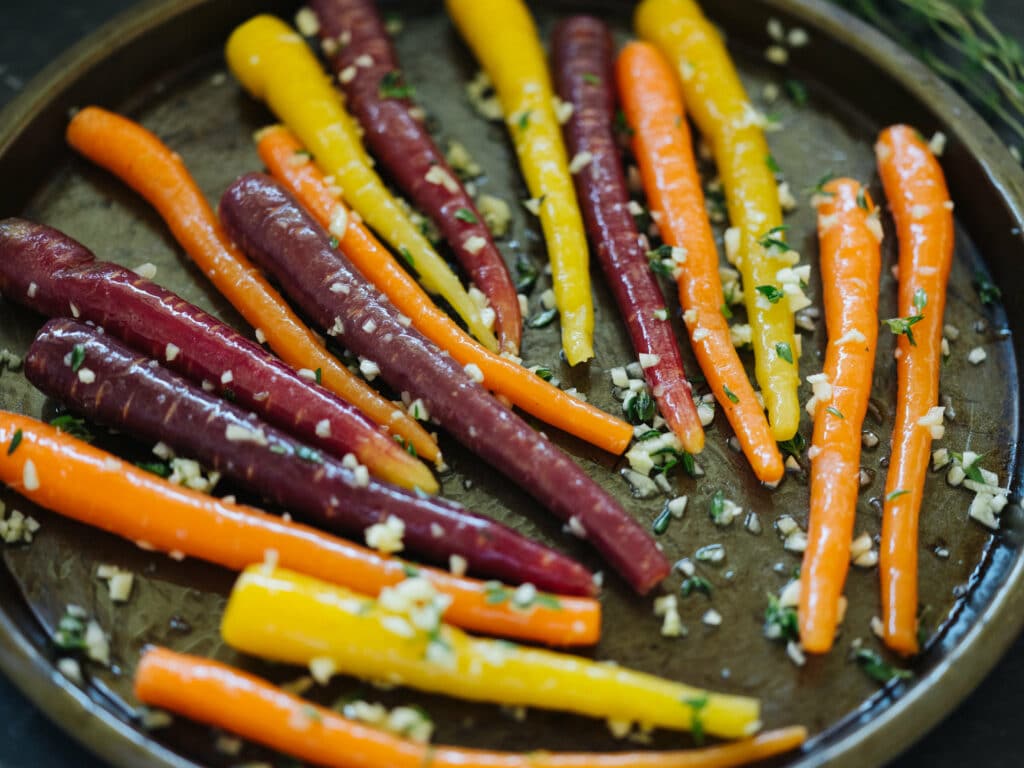 Ingredients
20 small rainbow carrots
50 g of natural yoghurt (thinner kind than greek yoghurt)
½ teaspoon of Sriracha hot sauce
olive oil for cooking
2 garlic cloves
sea salt
fresh thyme