Three bold flavours meet in this chocolatey creation: dark chocolate, peanut (or any other nut) butter and caramel. Because of the nut butter and caramel addition you're left with a tray of extra flavourful brownies in just 30 minutes. For your convenience I'm sharing a regular wheat flour and a gluten free version.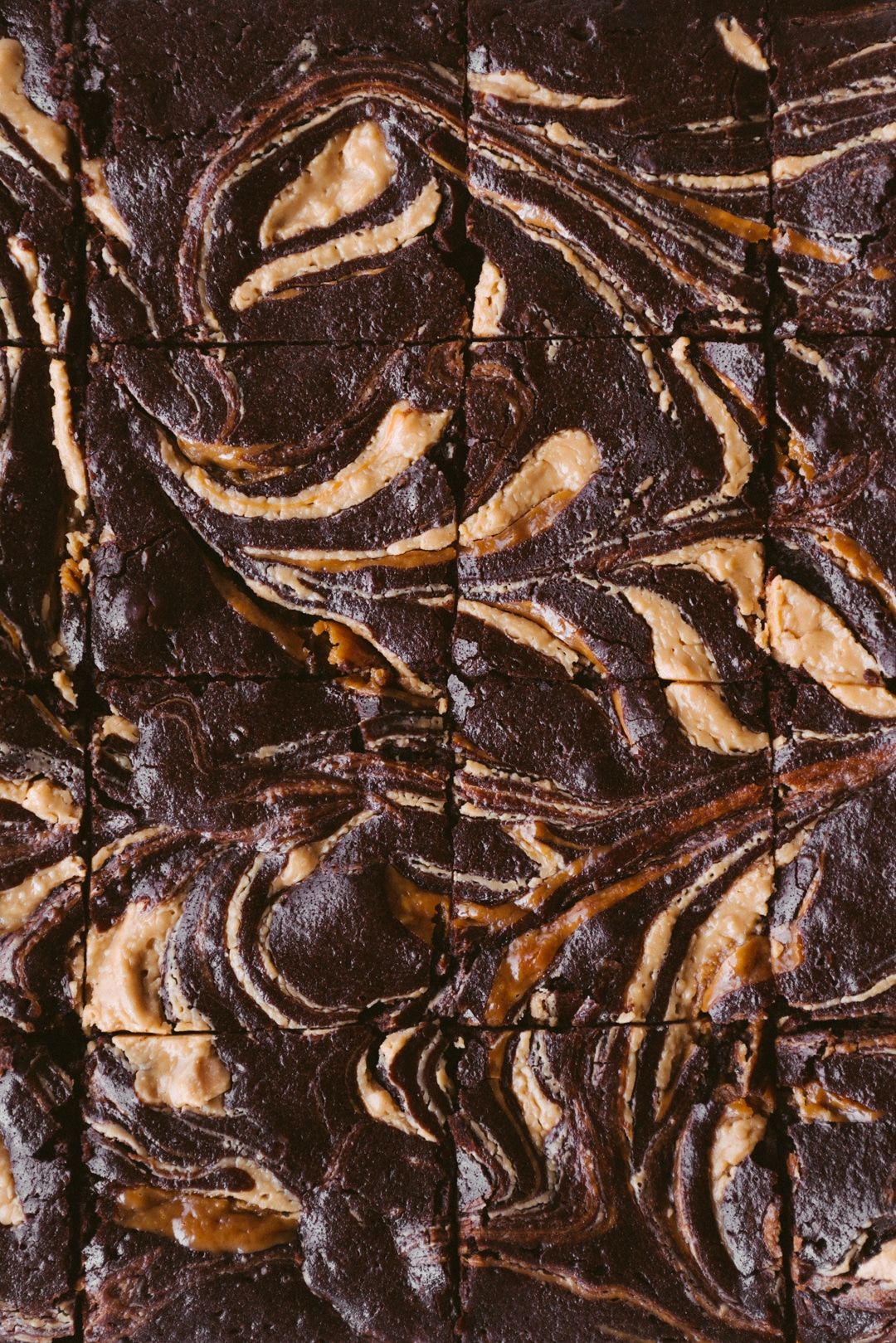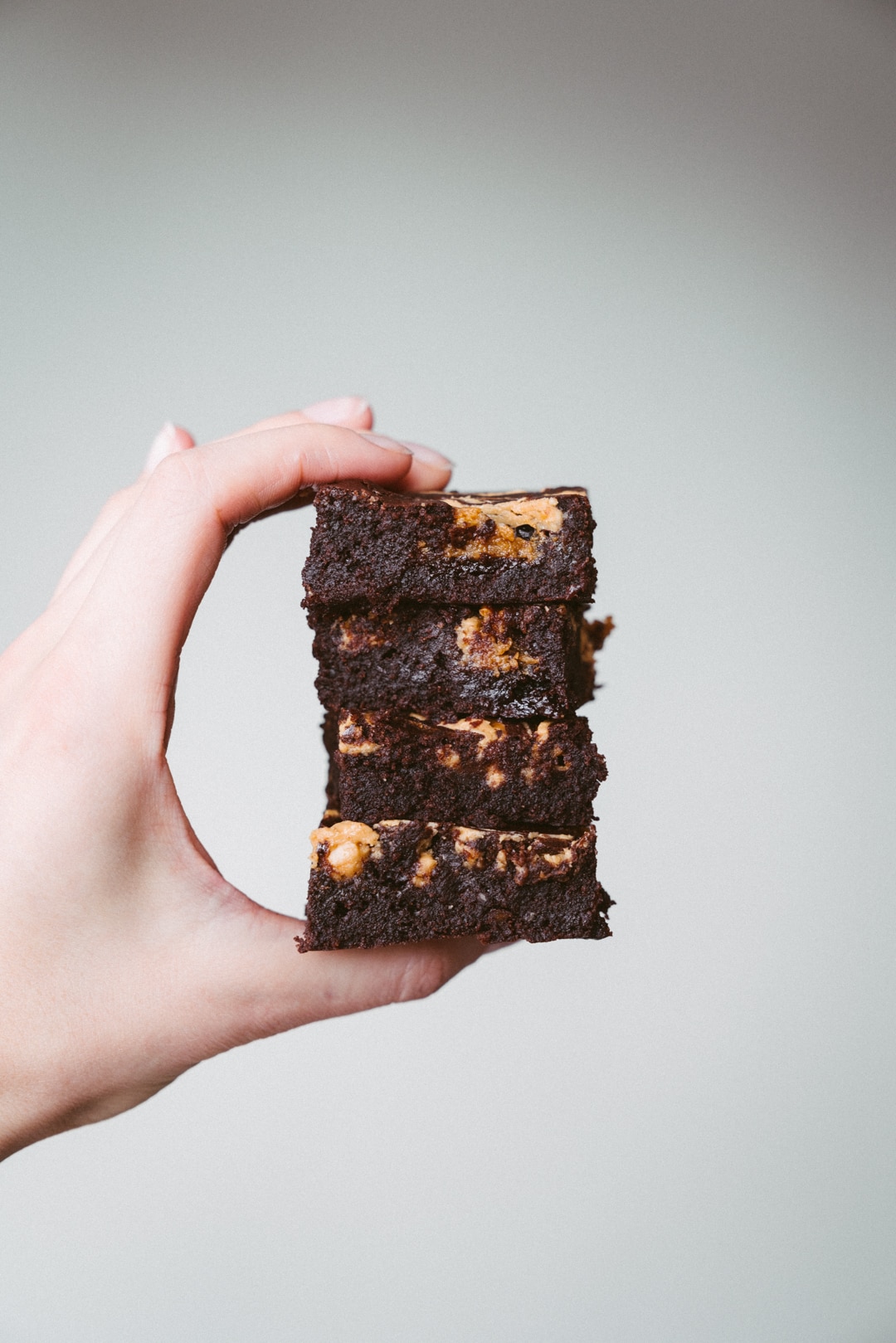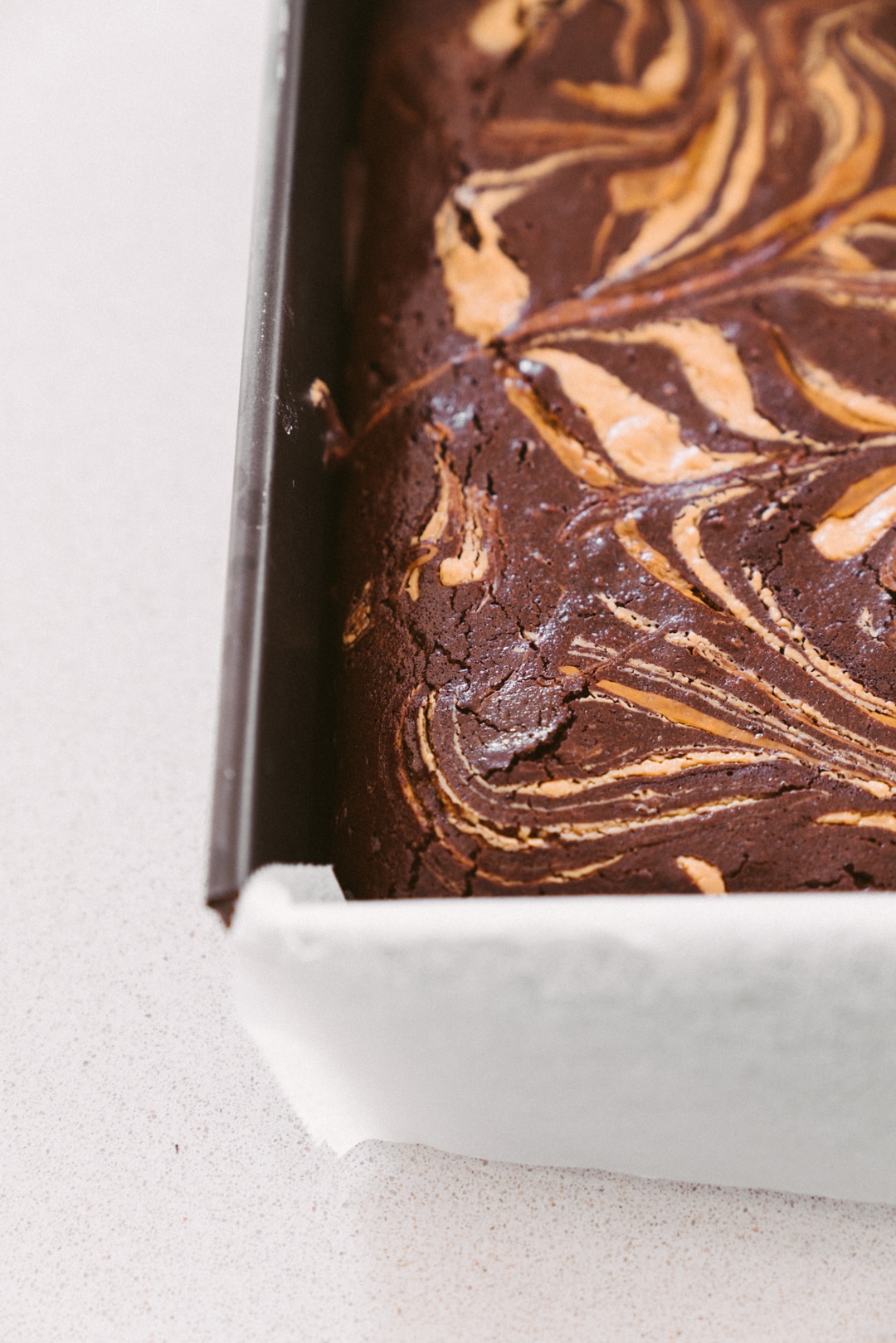 Instructions
Preheat convection (fan) oven to 160°C (180°C no fan). Line a 20×20 cm or similar size baking dish with baking paper.
Using a double boiler, melt chocolate together with butter.
In a separate bowl, whisk eggs with sugar. Whisk in a bit of the chocolate mixture in a thin and steady stream to temper the eggs. Carefully mix in the rest of the chocolate and butter mixture. Fold in the cocoa powder, salt and vanilla extract. Lastly, fold in the flour.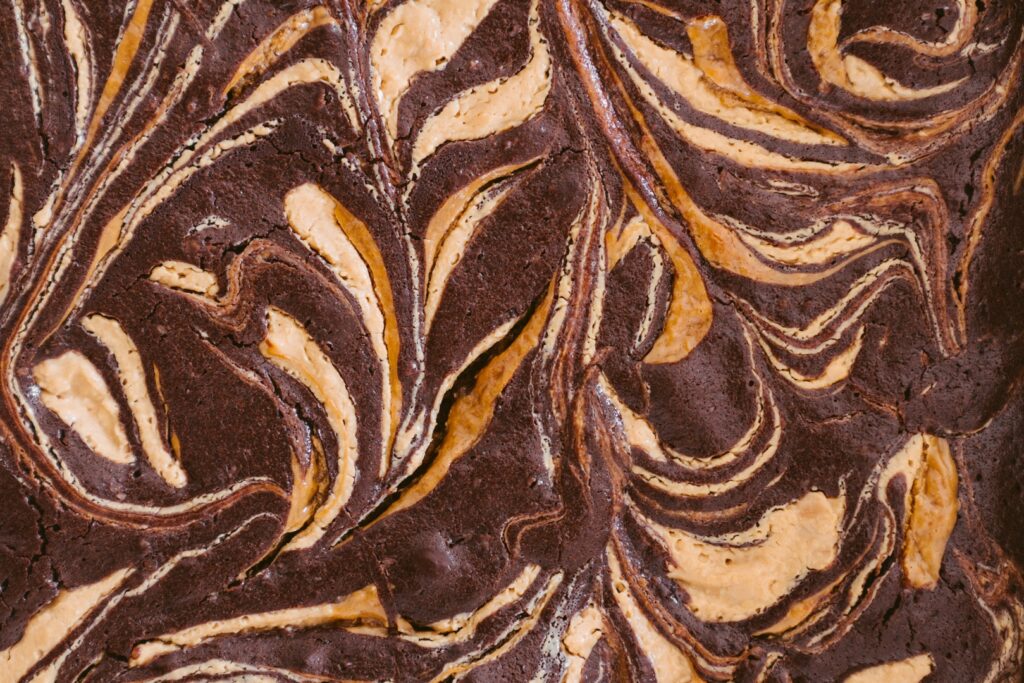 Mix caramel with a couple of pinches of sea salt.
Pour batter into a prepared baking dish. Drizzle nut butter and caramel on top and slightly swirl it into the brownie batter.
Julie's Tip
These brownies can also be made plain – without the peanut butter and without caramel. If that is your preference, go ahead.
Bake for about 20 minutes. Start checking your brownie after about 15 minutes of baking as every oven has a slightly different temperature and a lot depends on the size of your baking tray as well as its material (dark metal ones tend to cook food much quicker than white ceramic dishes).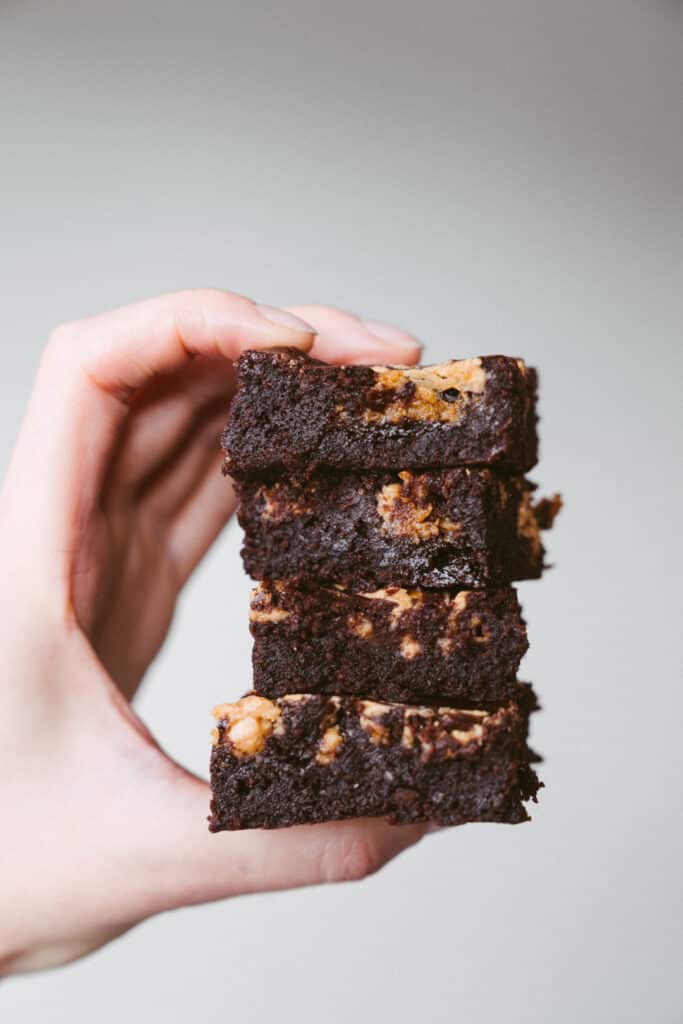 Do not overbake. Overbaked brownies turn out cakey and dry. It is better to slightly underbake and have an extra fudgy brownie.
Once brownies are done cooking, remove baking tray from the oven and transfer onto a cooling rack. Cut into squares before serving.
Ingredients
150 g of dark chocolate (70% cocoa)
100 g of unsalted butter
40g (about 1/3 cup) of plain wheat flour or 50 g of GF flour mix (equal parts of tapioca and rice flour – ratio 1:1)
100 g of unrefined brown cane sugar (increase to 120 g if not using caramel)
2 large eggs
2 tbsp of dark cocoa powder
6 tbsp of smooth peanut or any other nut butter
5 tbsp of caramel (salted caramel, dulce de leche or simply a can of sweetened condensed milk boiled in hot water for 1 hour)
1 tsp of vanilla extract
1/3 tsp of salt + couple of generous pinches for the caramel