This was my first ever attempt to bake using chickpea flour – a wonderful gluten-free alternative to wheat flour, at least for this recipe it worked wonderfully. I am planning to experiment with it more in the future as I was pleased with the result. When I first tasted raw crumbs, the flavour of raw chickpeas was overpowering, therefore I prepared myself for a cake fail. But once it came out of the oven, the unpleasant flavour was gone and all I could taste was the spiced buttery goodness. It's an interesting flavour nonetheless, but I enjoyed the result. Give it a go if you're feeling adventurous.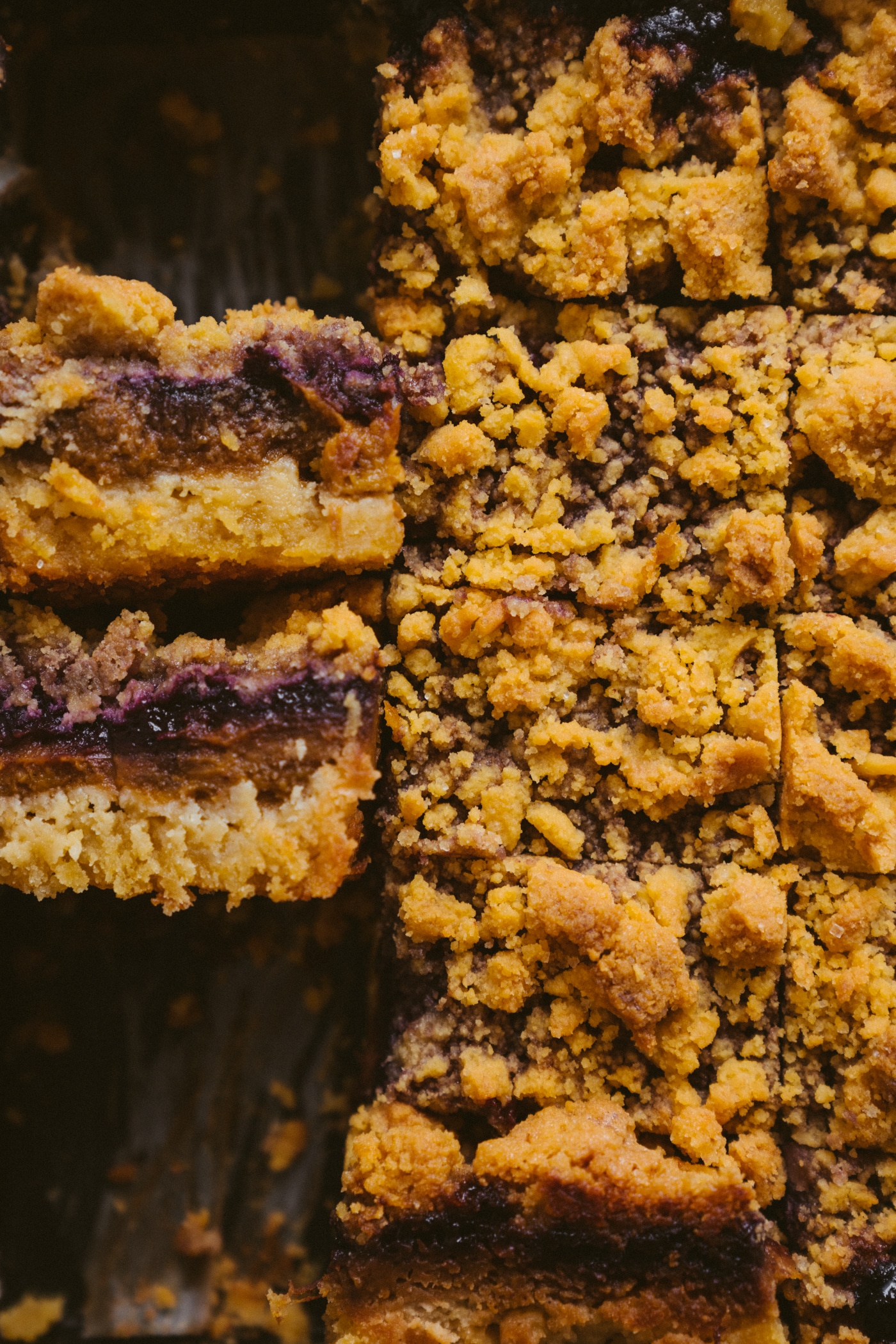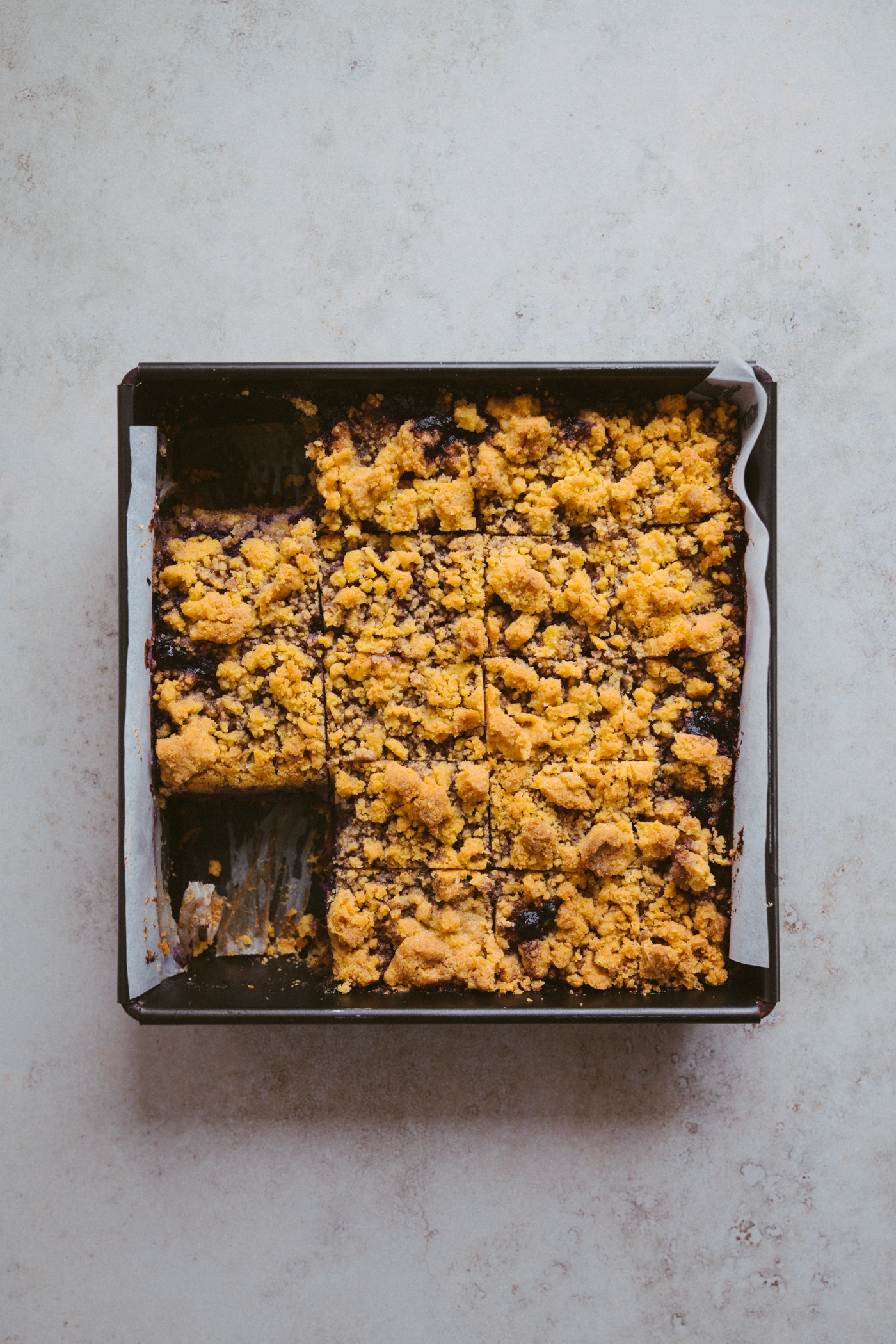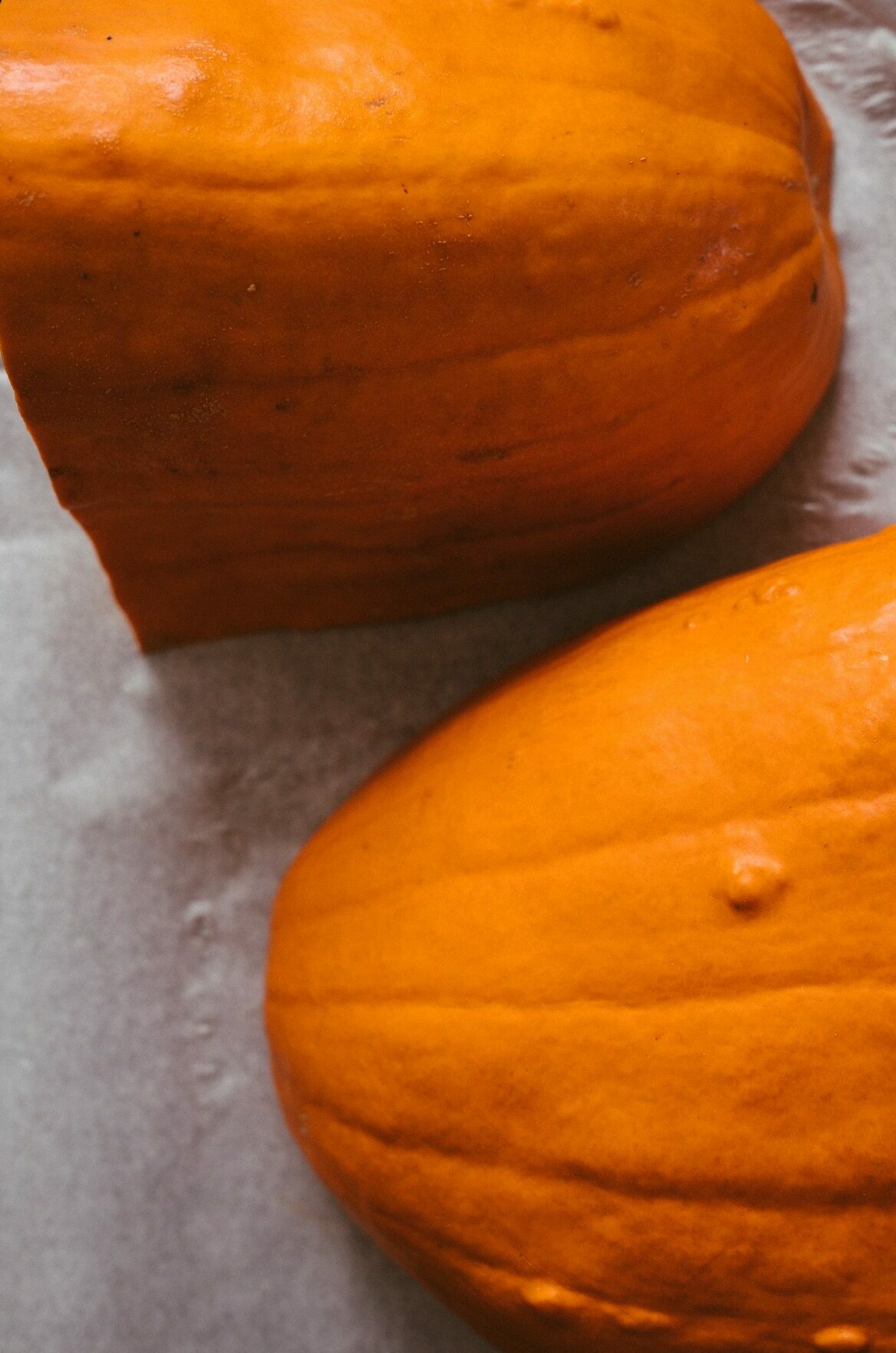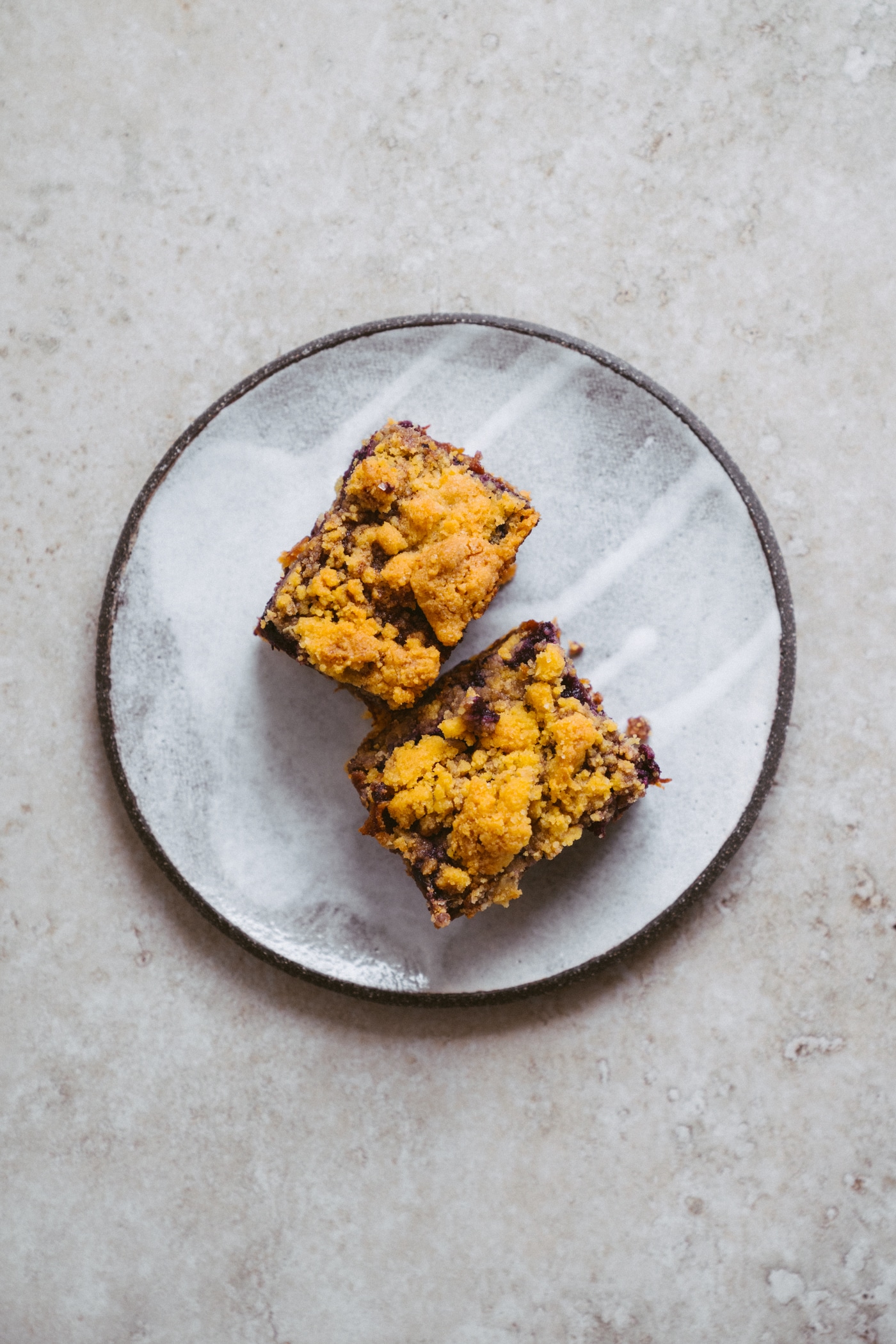 Instructions
Line your baking tin with baking paper.
Layer: add half of crumbs, spread pumpkin purée on top, then berry mixture. Finish it off with the remaining cake crumbs.
Bake at 160°C (fan setting) for approximately 40min.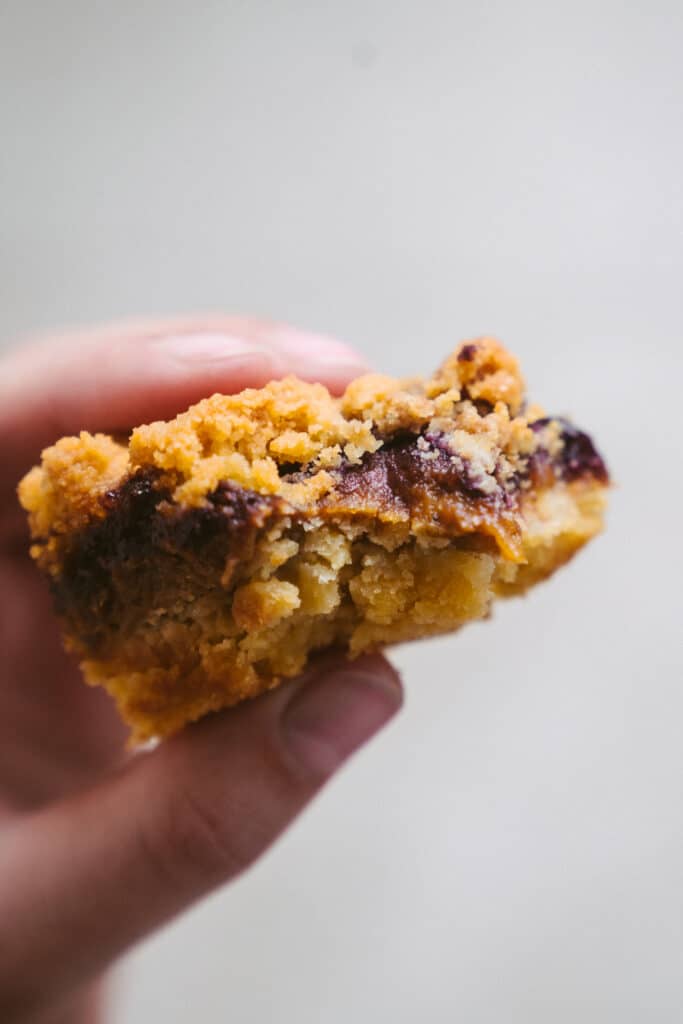 Let it cool then dig in. It will have hardened enough to be cut into small pieces.
Ingredients
For the crumbs
300 g of chickpea flour
150 g of unrefined brown cane sugar
200 g of cold unsalted butter, cubed
few pinches of sea salt
For the pumpkin layer
500 ml (about 690g) of pumpkin purée
2 tsp of cinnamon
1 tsp of ginger
pinch of nutmeg
3 tbsp of honey or maple syrup
For the berry layer
1 cup (250ml) of berry preserve of your choice
1 tbsp of corn starch or tapioca flour