This cozy pumpkin and kale curry is one of the easiest vegan pumpkin recipes ever plus it has all the selling points: easy to make, bold flavour, budget ingredients, beautiful presentation.
Pumpkin and kale curry
Easy and quick
Budget ingredients
Rich and flavourful
Plant based
Gluten-free
Beautiful presentation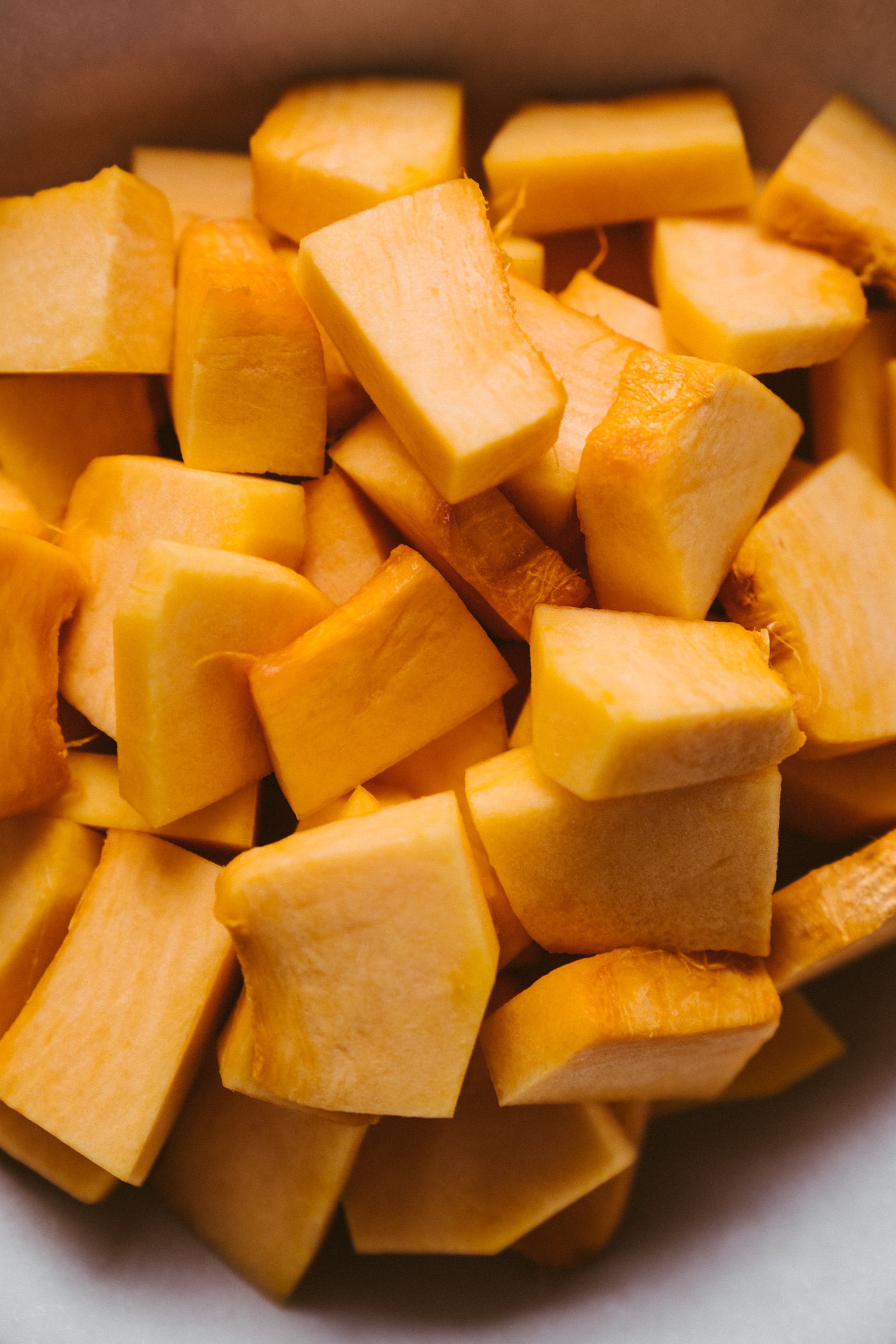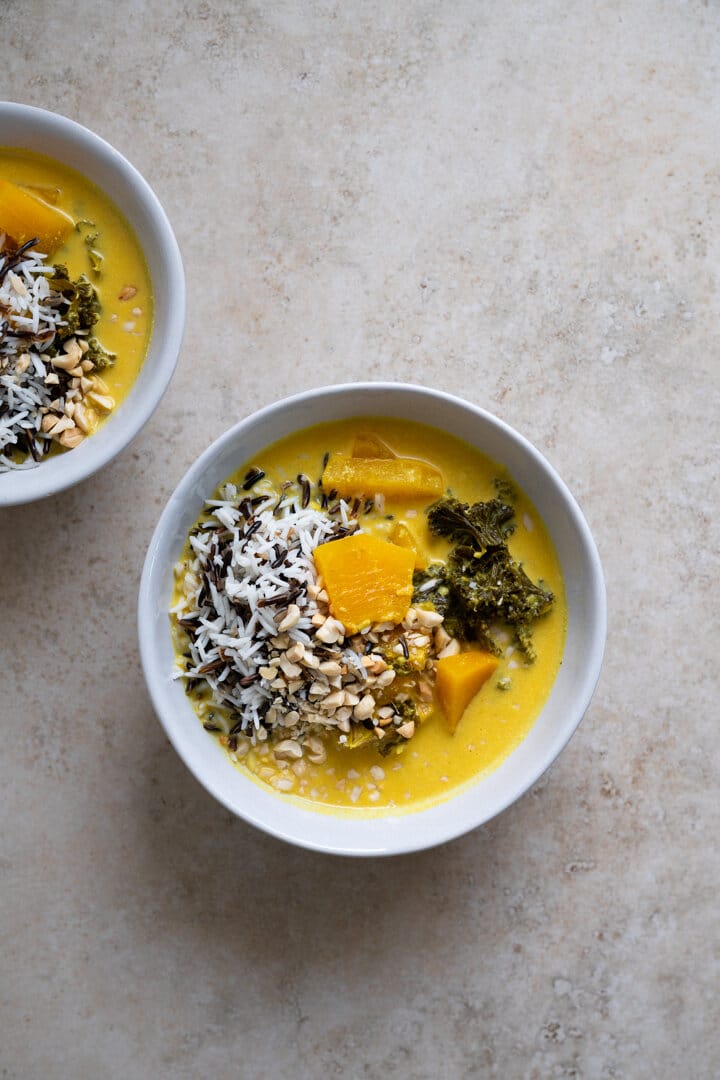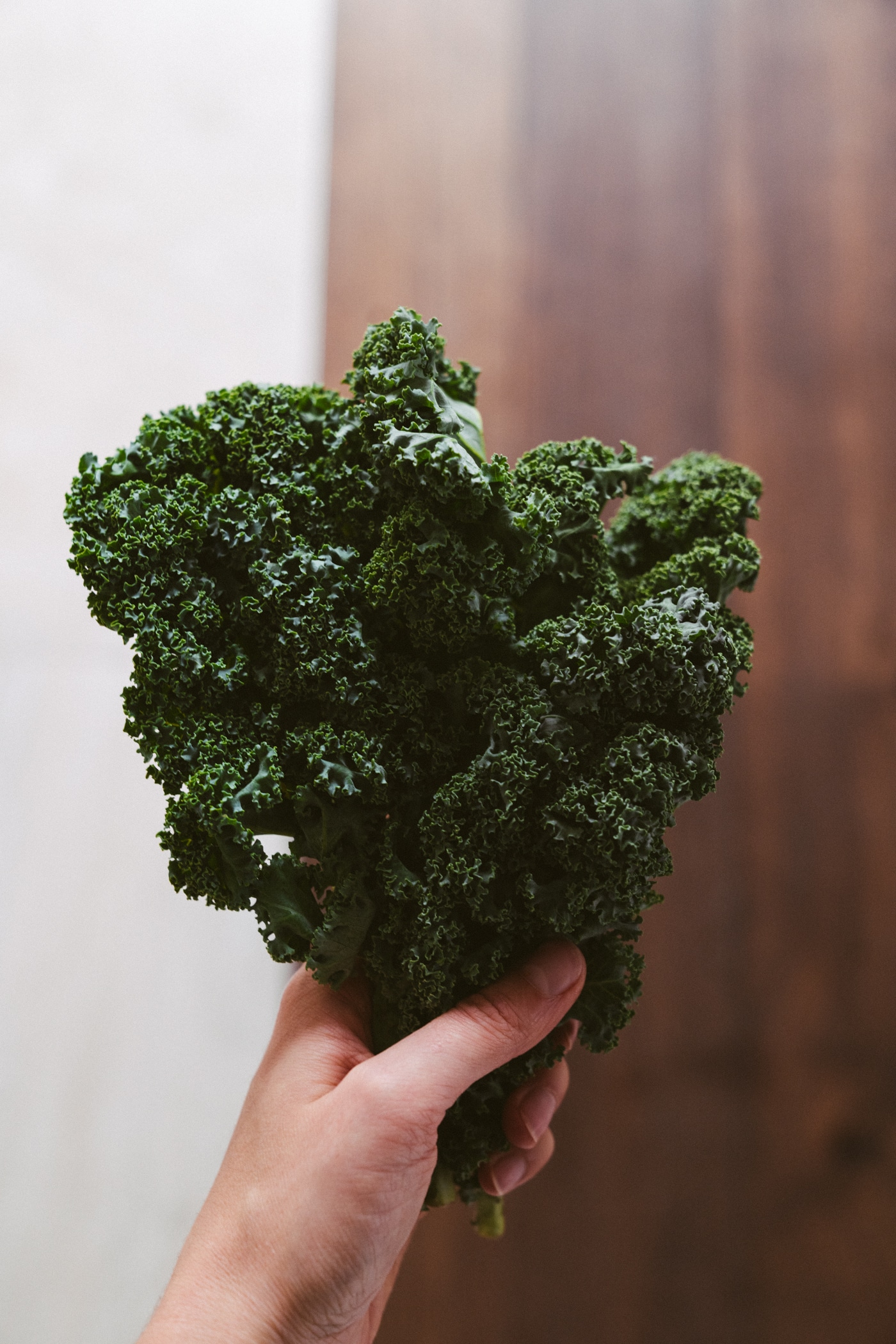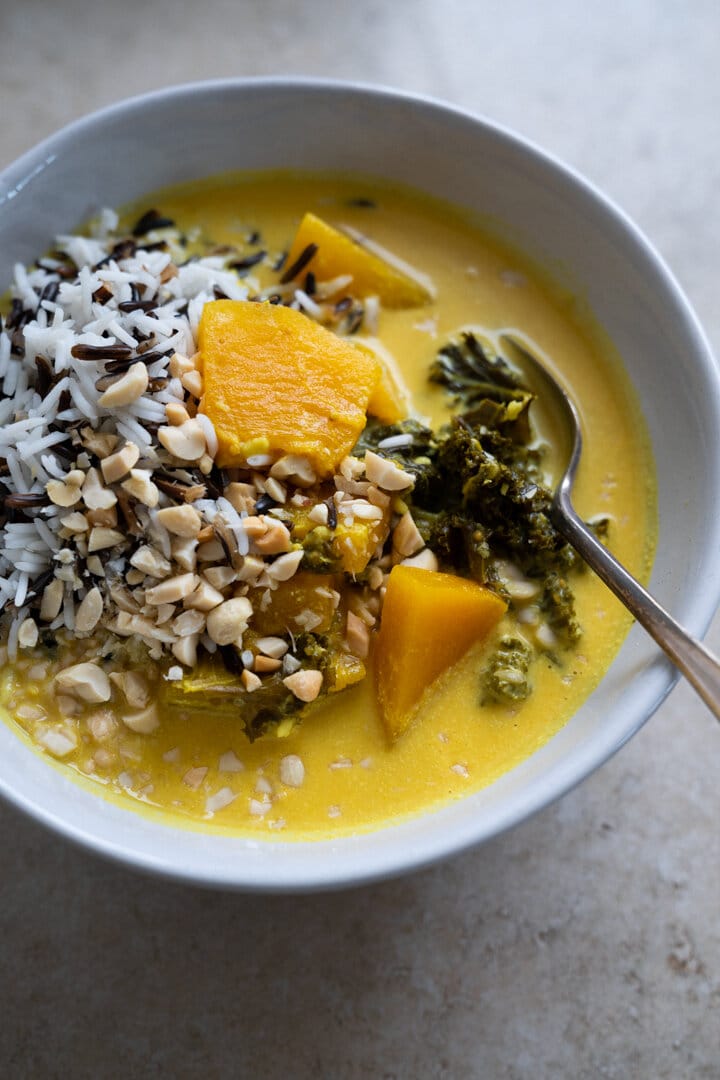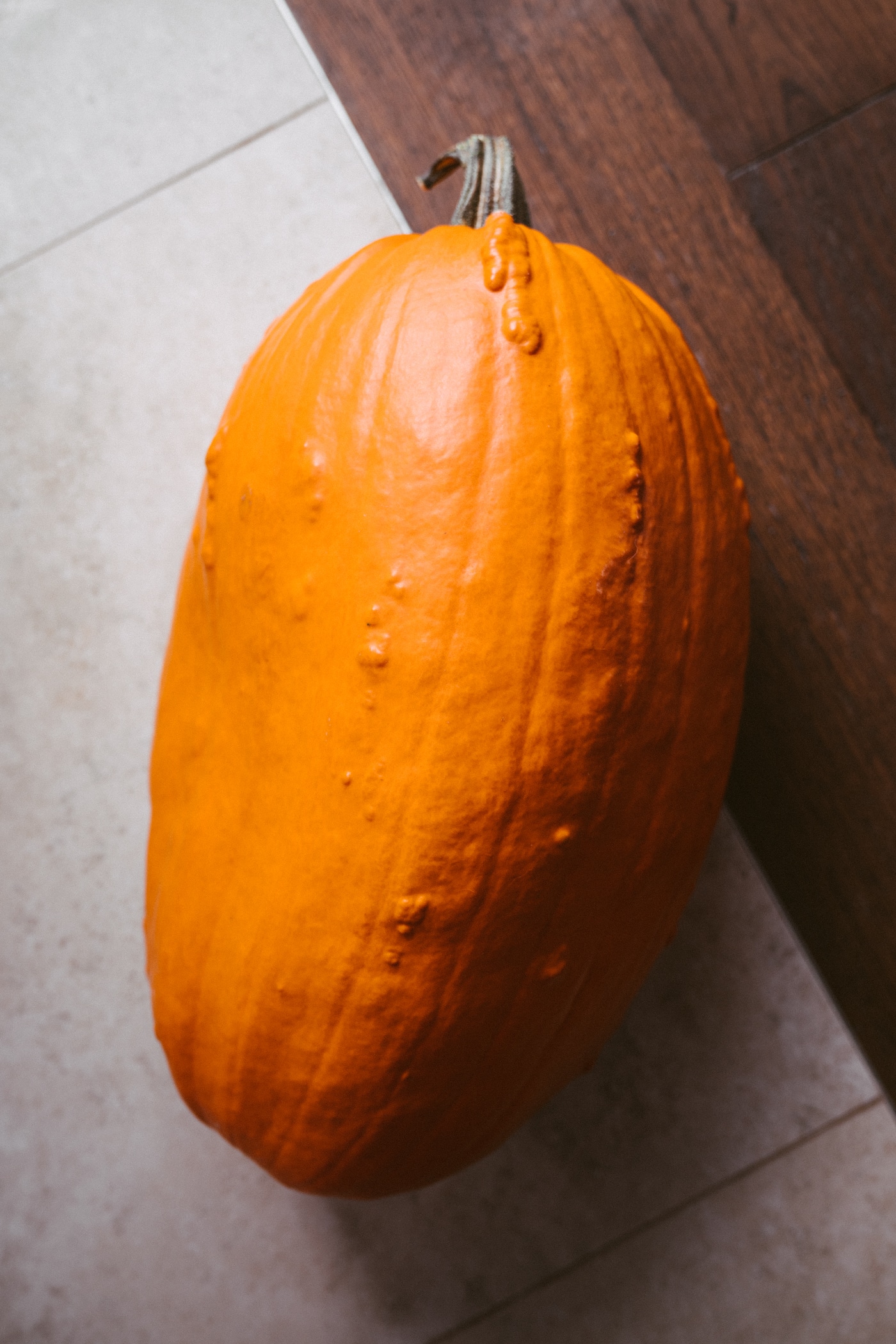 Instructions
Wash vegetables. Remove pumpkin peel. Discard of kale stems and tear the leaves. Grate peeled ginger, squeeze garlic cloves with garlic press or grate them. Cut pumpkin into bite sized pieces.
Heat a deep heavy bottomed pan or dutch oven, add oil. Add garlic with ginger, fry for a couple of minutes then add all of the spices. Heat just for a moment until fragrant, then pour in coconut milk. Cook on low heat for a couple of minutes, it will turn into a paste.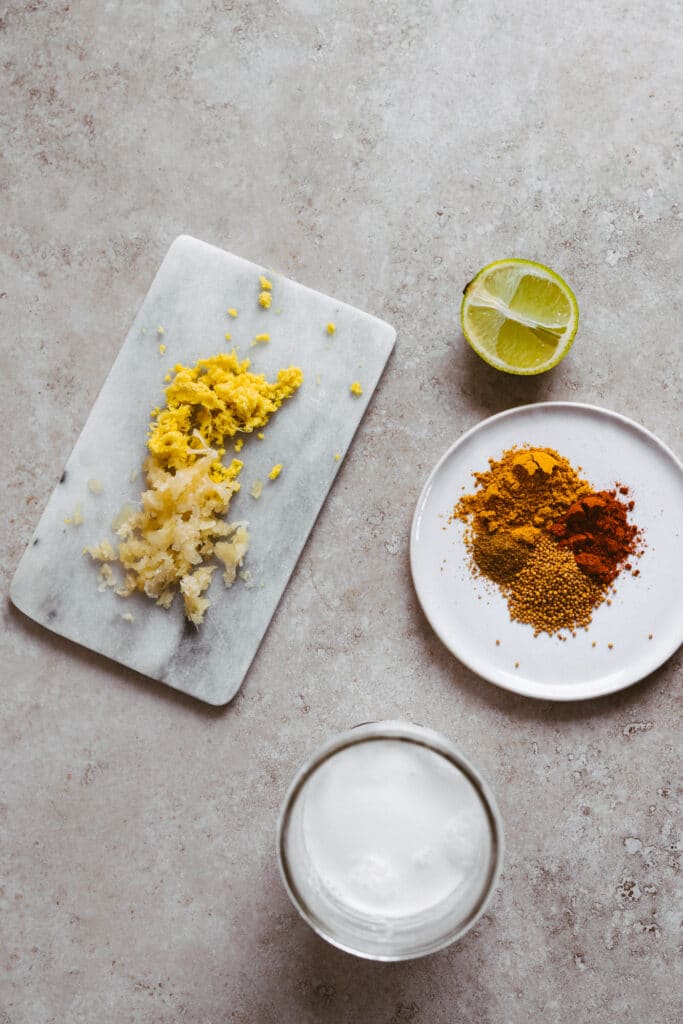 Add pumpkin with kale, sweetener, water or broth. Lightly season with salt, bring to a boil then reduce to a simmer and cover with a lid. Cook for 30 minutes. Once pumpkin pieces have softened, squeeze lime juice into the curry and adjust salt to your liking.
In the meantime, cook rice or your preferred alternative to serve with curry.
Serve in a bowl with rice and chopped peanuts.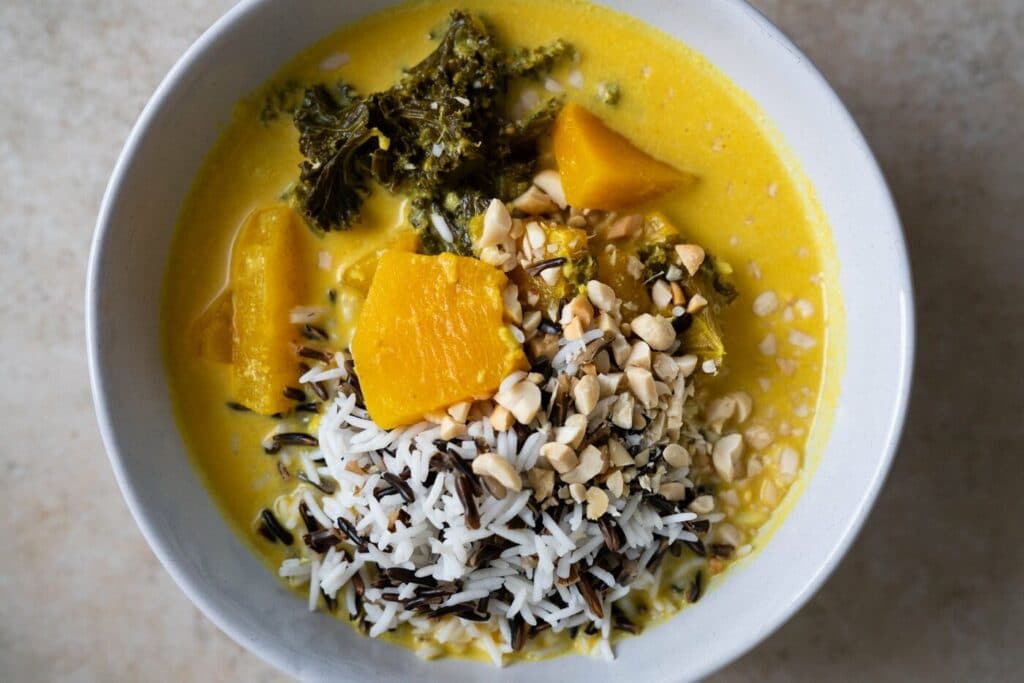 Ingredients
For the curry
500 g of pumpkin (without peel)
5 kale leaves
4 garlic cloves
3cm x 3cm piece of fresh ginger
1 pack/can (400ml) of full-fat coconut milk
2 tbsp of unrefined coconut or sunflower seed oil
1 tsp of curry powder
1/2 tsp of ground cumin
1/2 tsp of mustard seeds
1 tsp of paprika
1/2 tsp of cayenne
1 tbsp of sweetener (maple syrup or unrefined sugar)
600ml of water or broth
handful of toasted peanuts
juice of 1 lime
sea salt, to taste
To serve
basmati and wild rice (quinoa, couscous or similar alternatives can be used instead)