Dried Apricot, Sprouted Buckwheat And Nut Granola
Always searching for the perfect granola. A love affair that started at the very beginning of my modeling career, sometime around 2009. Yogurt and granola was probably my favourite snack backstage at the New York Fashion Week and that's where I first tasted quality granola. I started making my own and I do it ever since because it's really easy to make and because of the various flavour options. Most importantly, because nothing tastes as good.
Dried apricots add some sweetness and I love the fact that they become chewy and a little smoky after spending 30 minutes in the oven. I also added hazelnuts, whole almonds and almond flakes. There's also a few types of seeds and sprouted buckwheat to make this granola more nutrient dense. Another important feature here are the sweeteners – honey & maple syrup. Why both? Each sweetener adds a different flavour profile: maple syrup gives a light caramel taste while honey adds acidity and therefore balances everything out.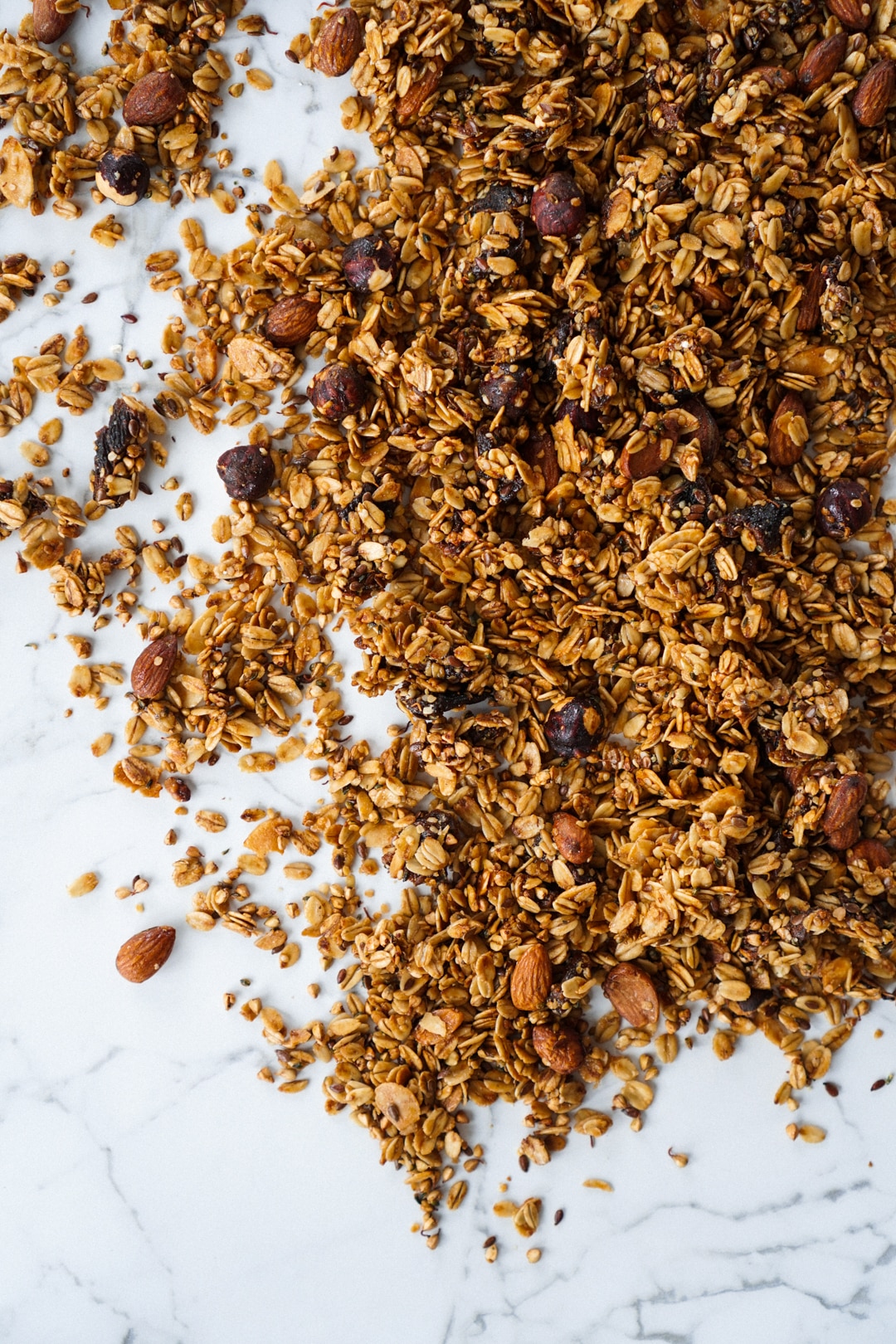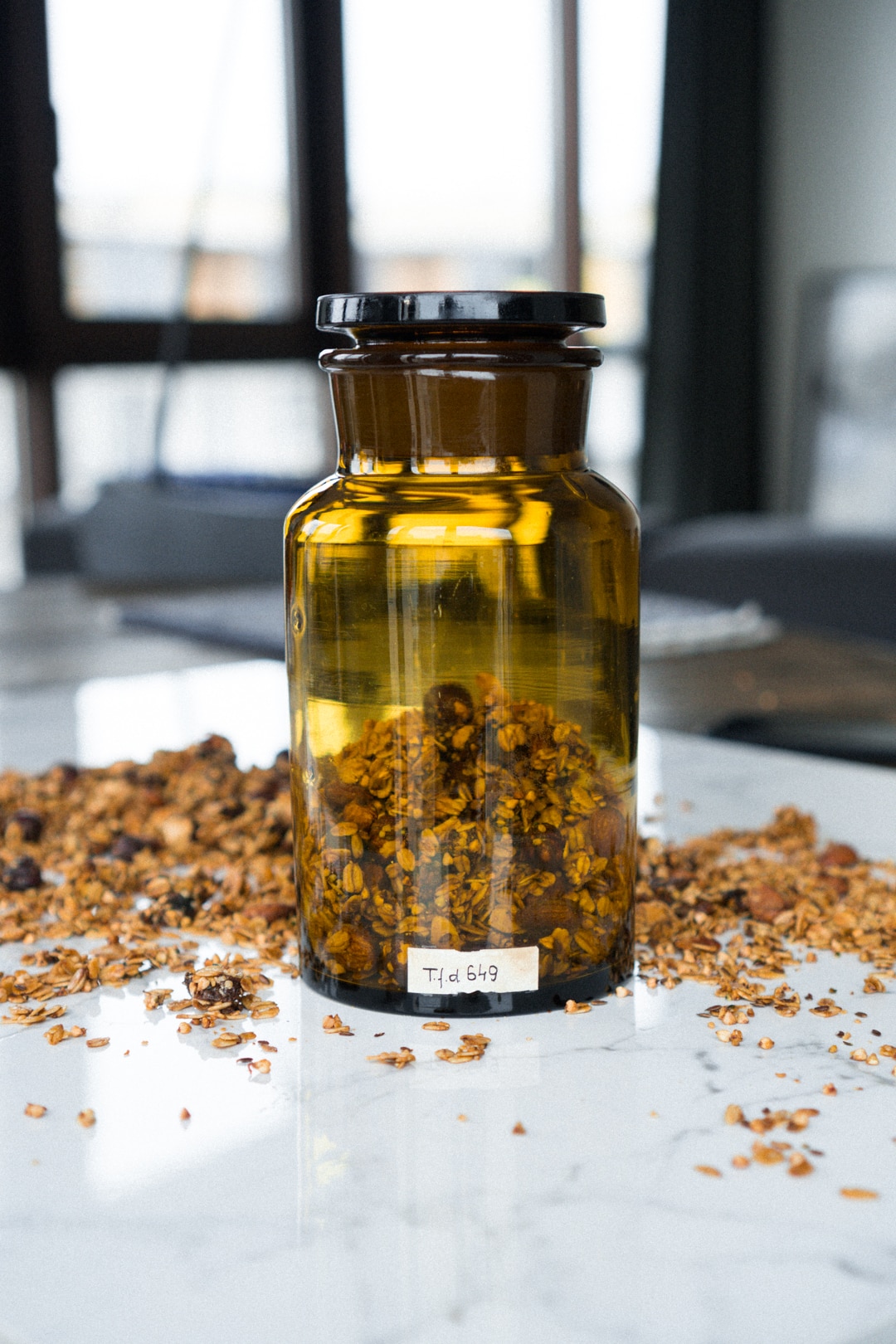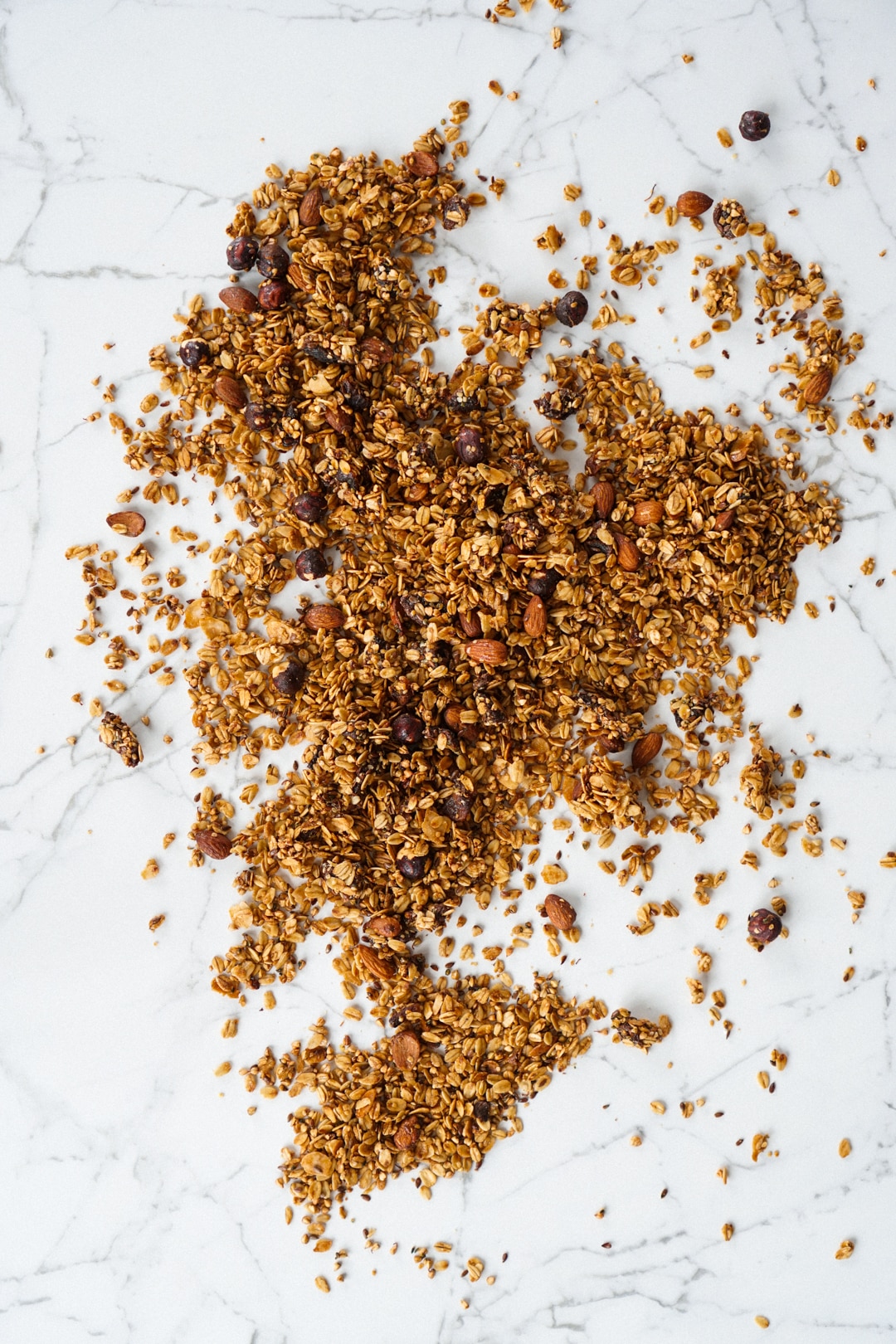 Instructions
Preheat oven to 180°C.
Mix all ingredients in a large bowl and transfer onto a baking sheet lined with baking paper.
Bake for 30-35 minutes stirring occasionally until golden brown throughout.
Remove, let cool, then transfer into airtight containers. Store in a cool dry place.
Julie's Tip
If you wish for the apricots to remain soft, do not add them into the oven, instead mix them in once the granola is finished cooking. Choose dried apricots which are brown in color – that way you will avoid sulphates which is what keeps them bright when dried.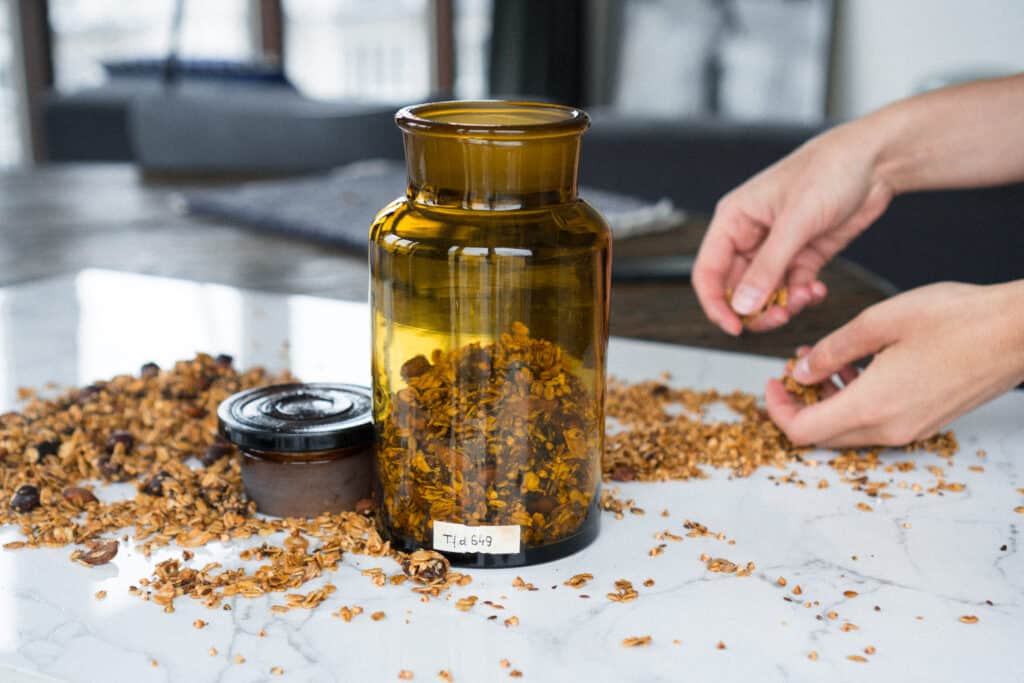 Ingredients
340g (3 cups) of rolled wholegrain oats
150g (1 cup) of dried sprouted buckwheat
10 dried apricots, chopped
40g (1/2 cup) of almond flakes
70g (1/2 cup) of hazelnuts
70g (1/2 cup) of almonds
60g (1/2 cup) of hemp seeds
30g (1/4 cup) of linseeds
50g (4 tablespoons) of virgin coconut oil
55g (4 tablespoons) of maple syrup
90g (4 tablespoons) of honey
a couple of pinches of salt
2 teaspoons of vanilla extract