Crunchy Almond Butter Cookies
I aim for my recipes to reflect exactly what I love to eat and how I like them to be made. Even though I absolutely love so many plant based treats, cookies are something I would much rather have the traditional way: buttery, sweet – I want them to feel properly comforting and a little bit evil.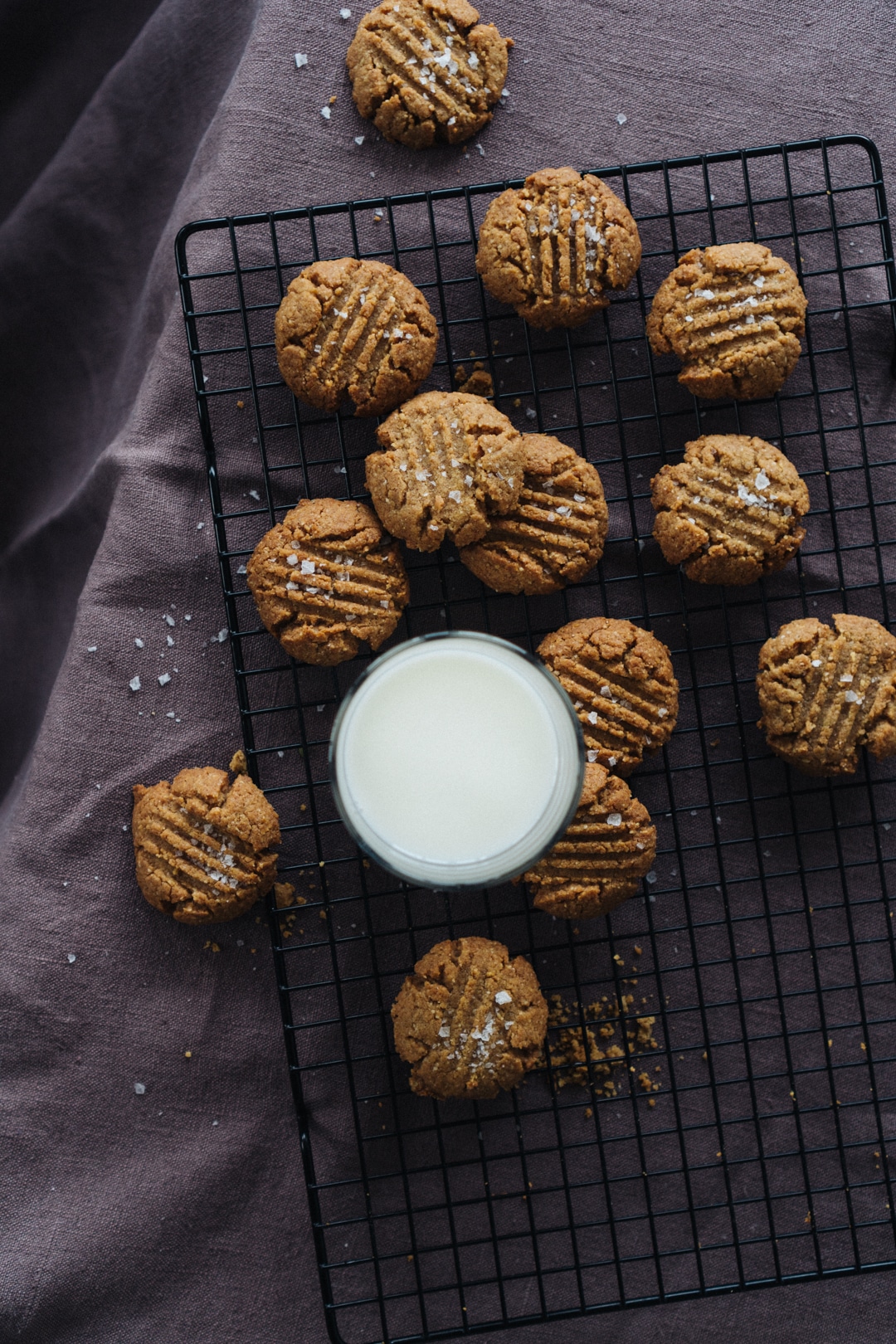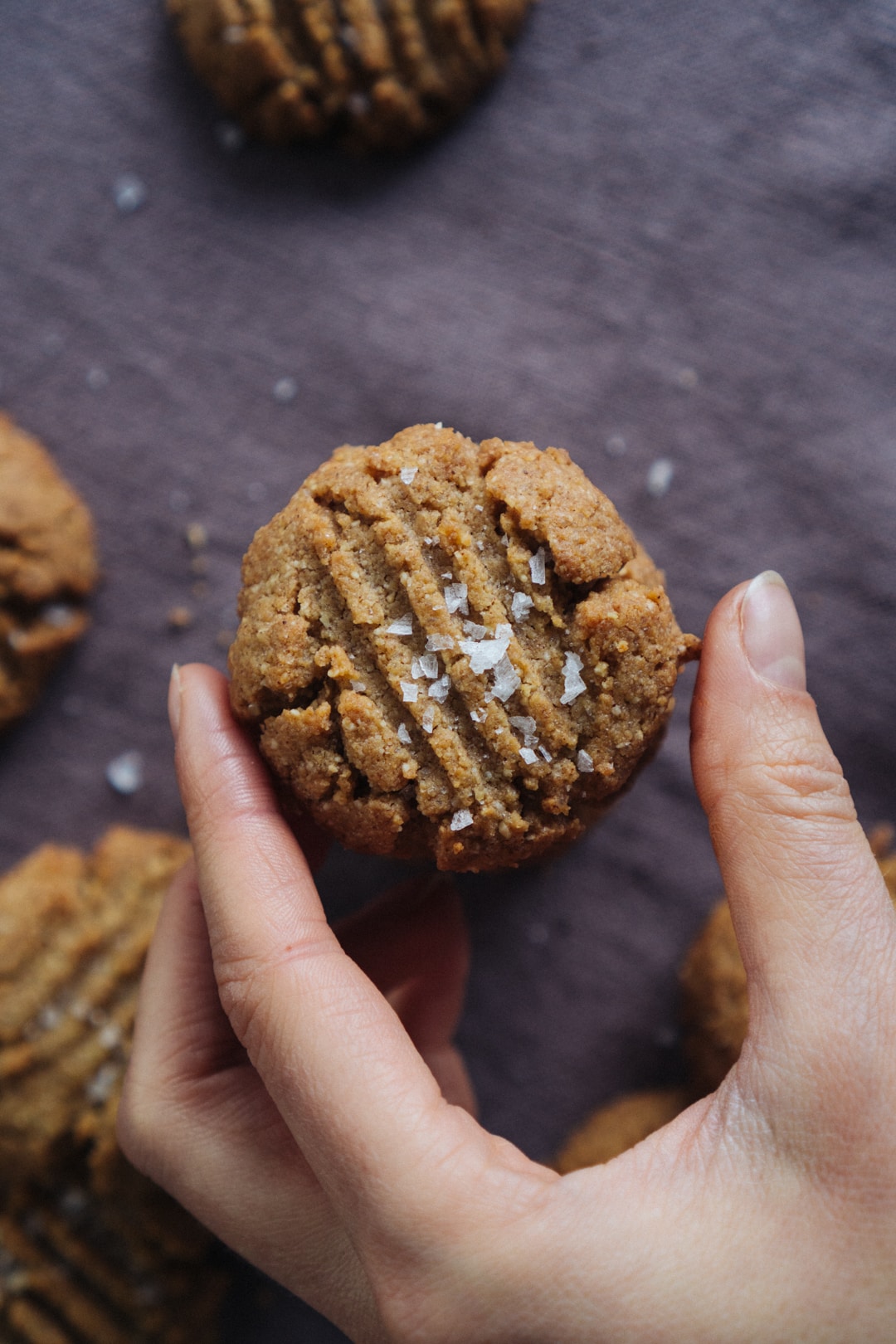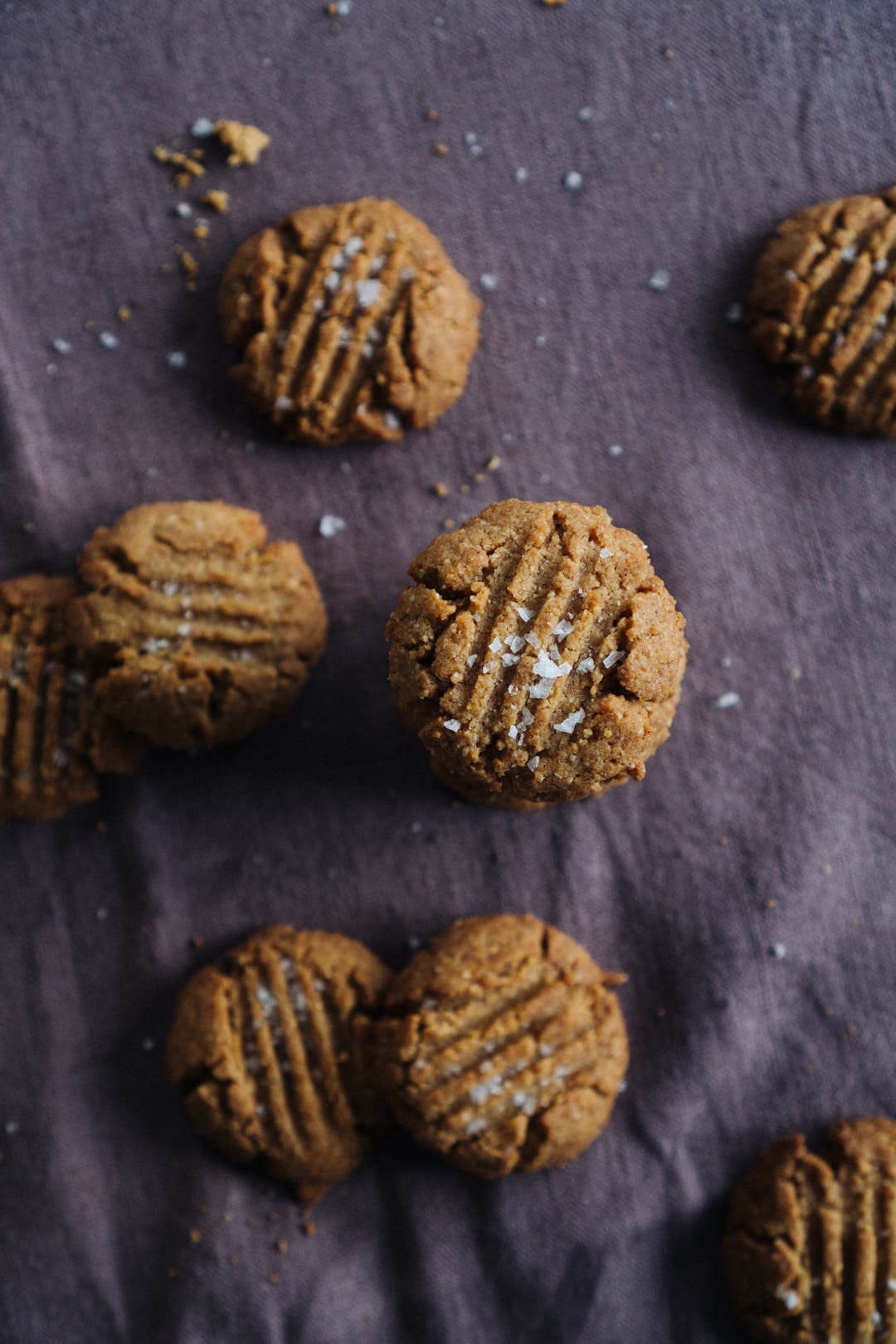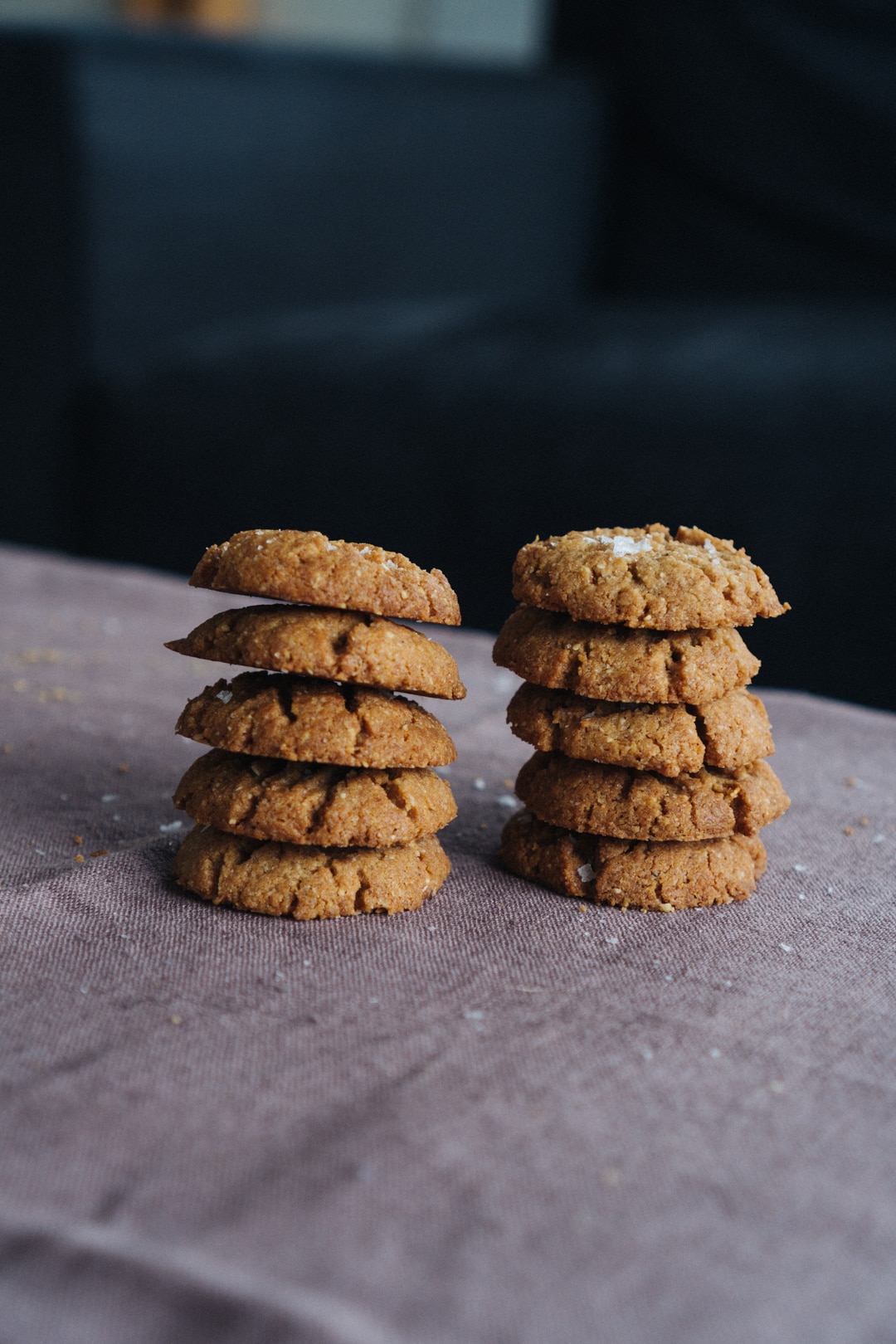 Instructions
Cream butter with sugar until pale and fluffy.
Mix in the almond butter and salt. Mix in the egg until evenly incorporated then mix baking soda with lemon juice (lemon juice hides the flavour of baking soda) and add that to the egg mixture. Mix in ground almonds and flour.
Form a ball and place in the fridge to chill for 20 minutes.
In the meantime preheat the oven to 180°C.
Form little balls using a measuring tablespoon and place on a baking tray lined with baking paper. Keep cookies away from one another so they bake evenly.
Press down each cookie with a fork and bake for approximately 10 minutes or until they become lightly browned.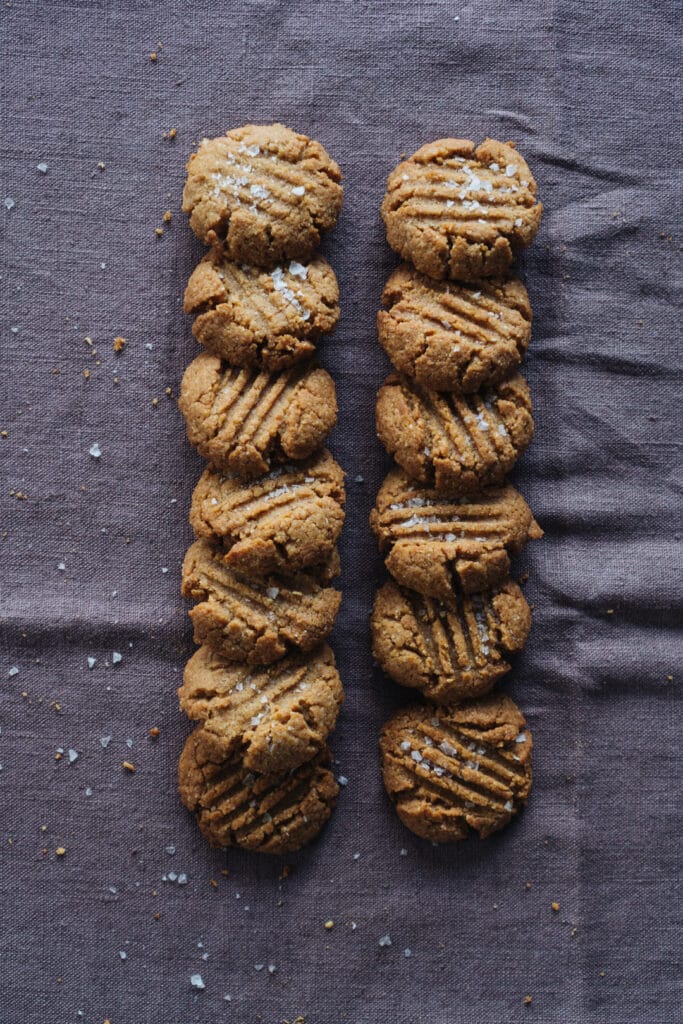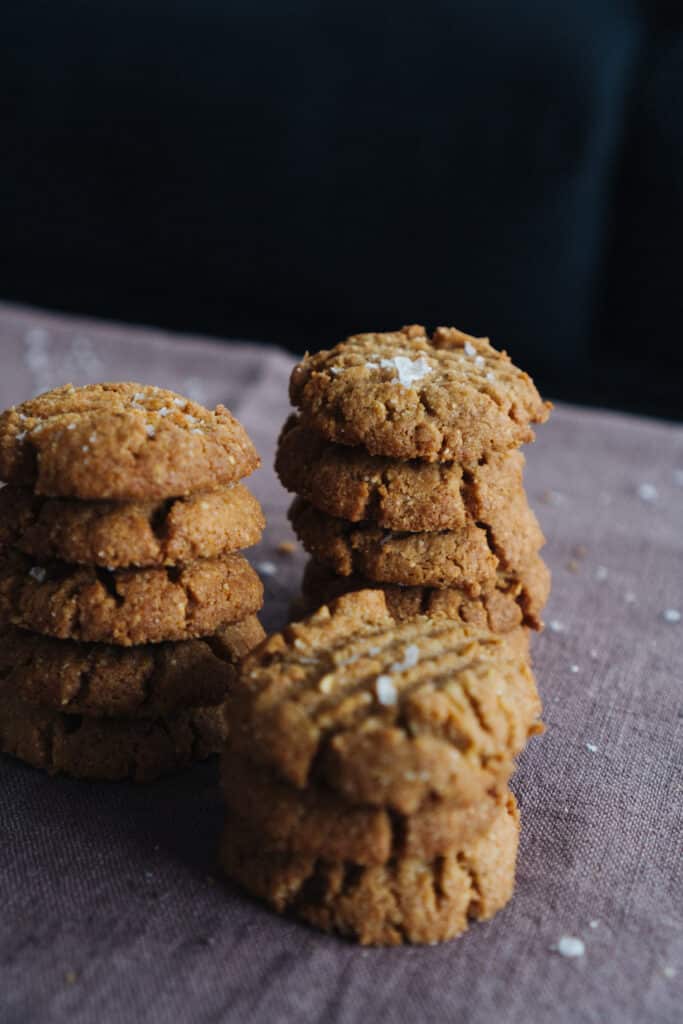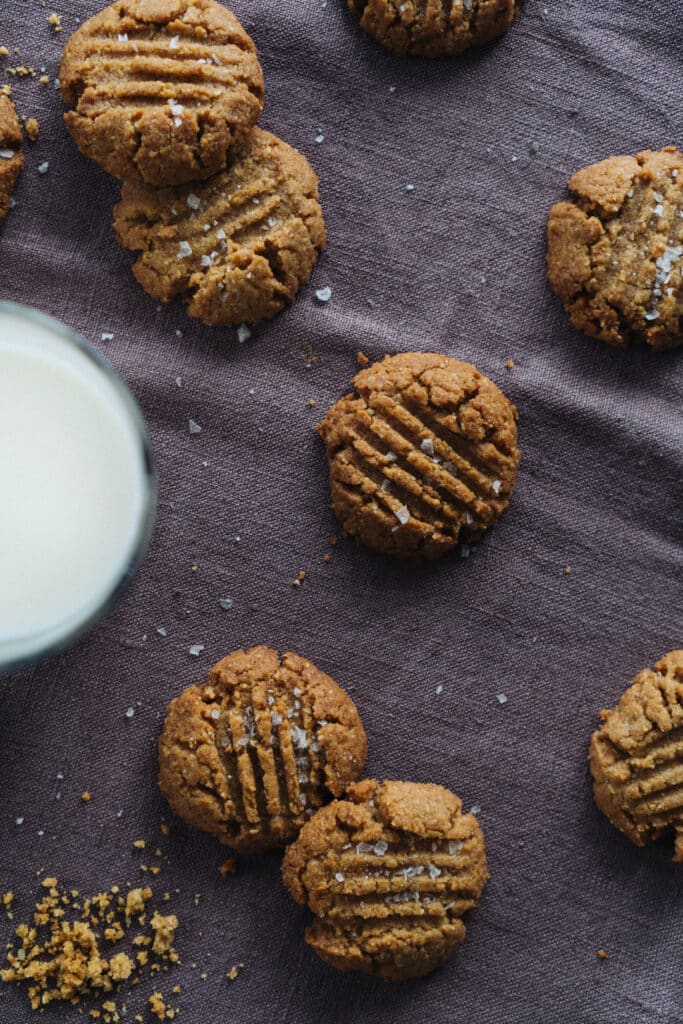 Ingredients
200 g of almond butter
100 g of room temperature butter
1 egg
60 g of ground almonds
110 g of plain flour or a gluten-free flour mix
140 g of fine unrefined brown sugar
1 tsp of baking soda
2 tsp of lemon juice
1/2 tsp of sea salt