When I was a kid, strawberry was one of my favourite ice-cream flavours. It makes me wonder now, whether my likes were purely flavour based or did the colour play a big role in choosing dessert. One thing I surely know is that my passion for ice-cream remains. Hell, I even bought myself an ice-cream machine to be able to enjoy the homemade gelato. However, me getting an ice-cream maker does not mean you need one, too. You can make perfectly delicious homemade ice-cream using only your hands, an airtight container and a spoon. And a freezer, obviously.
All you have to do is put on your favourite tv show, prepare the strawberry mixture and get ready to mix while it freezes.
Make this strawberry ice-cream because it is
Easy to prepare
Budget-friendly
Sweetened with honey
Lighter: yoghurt and cream base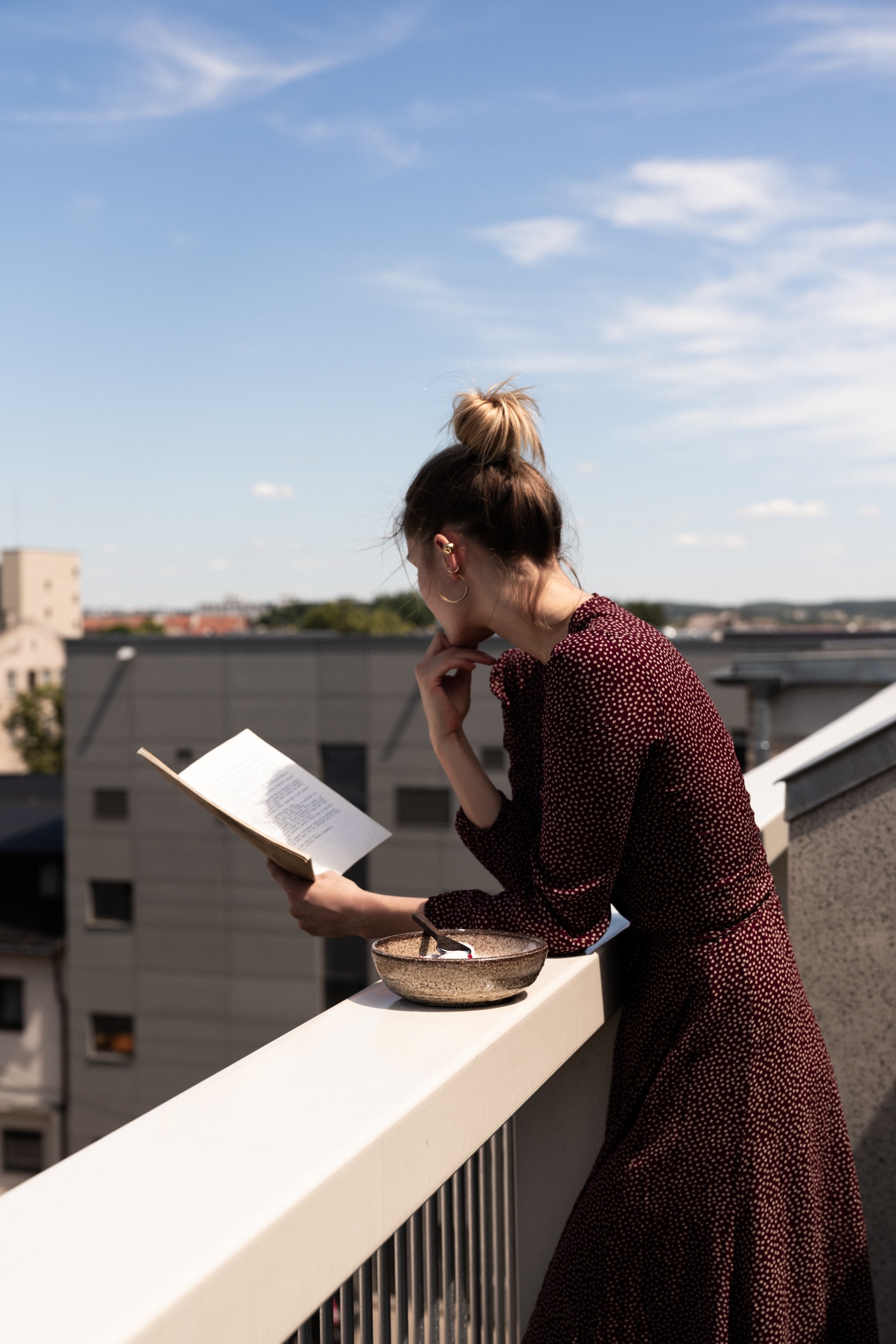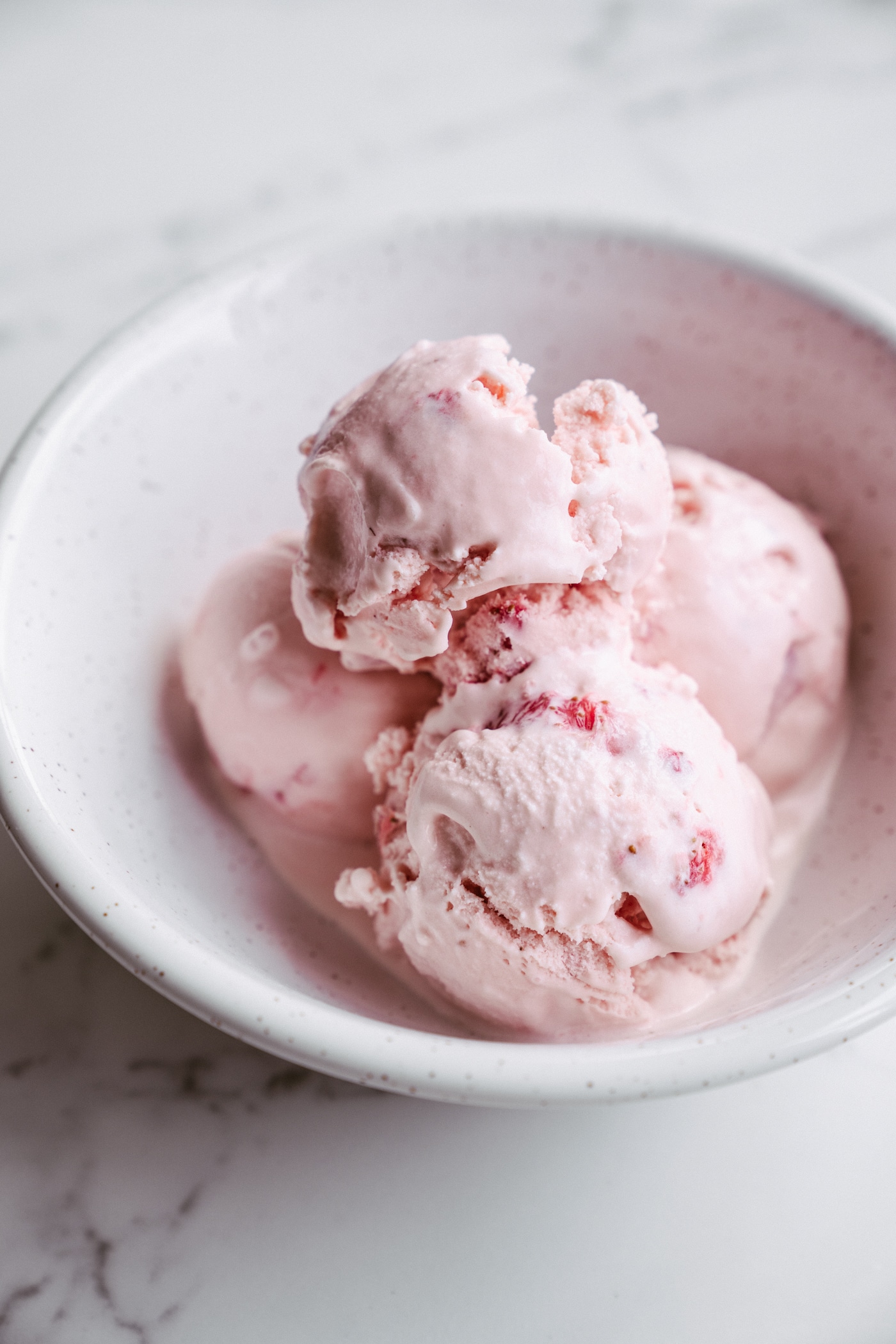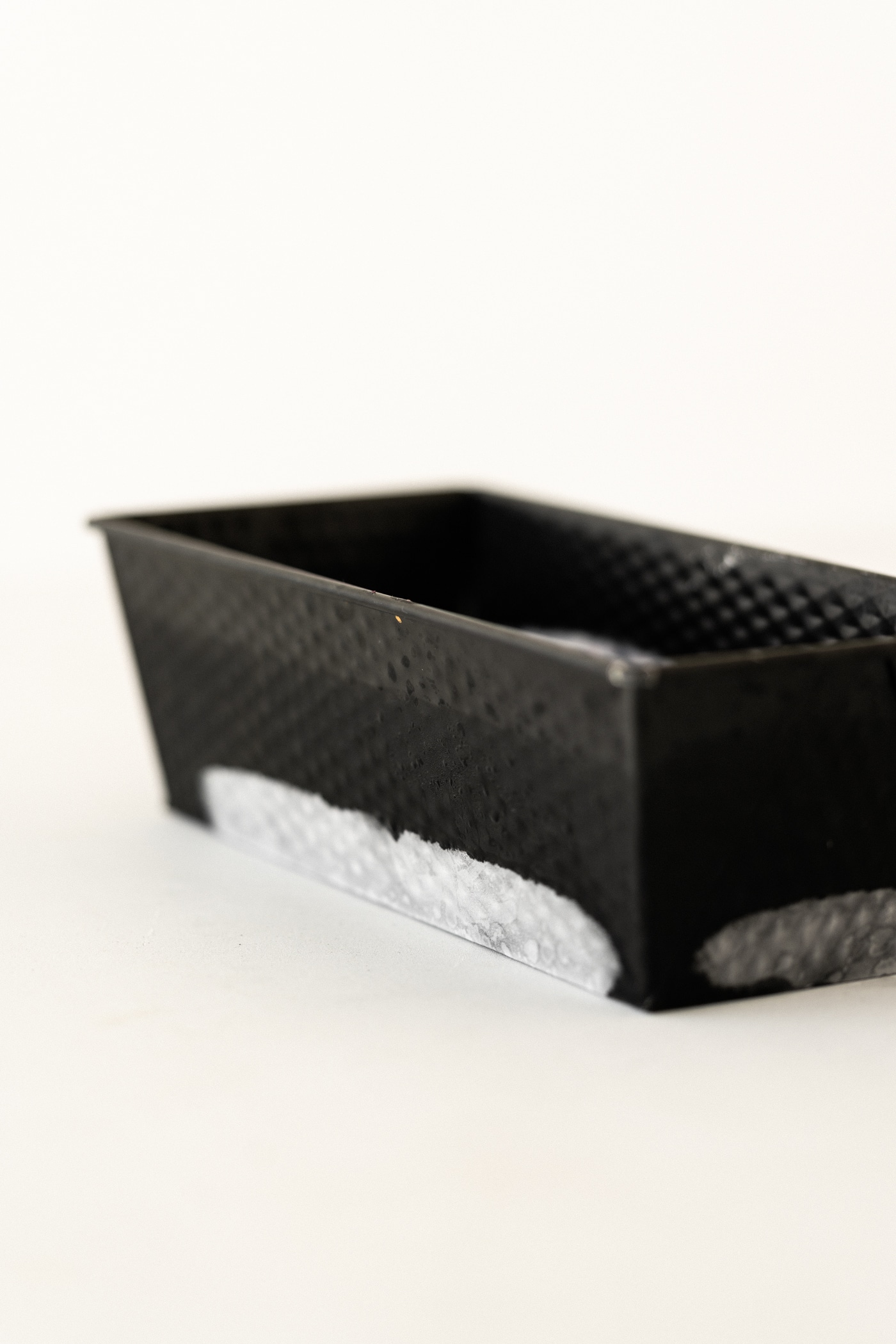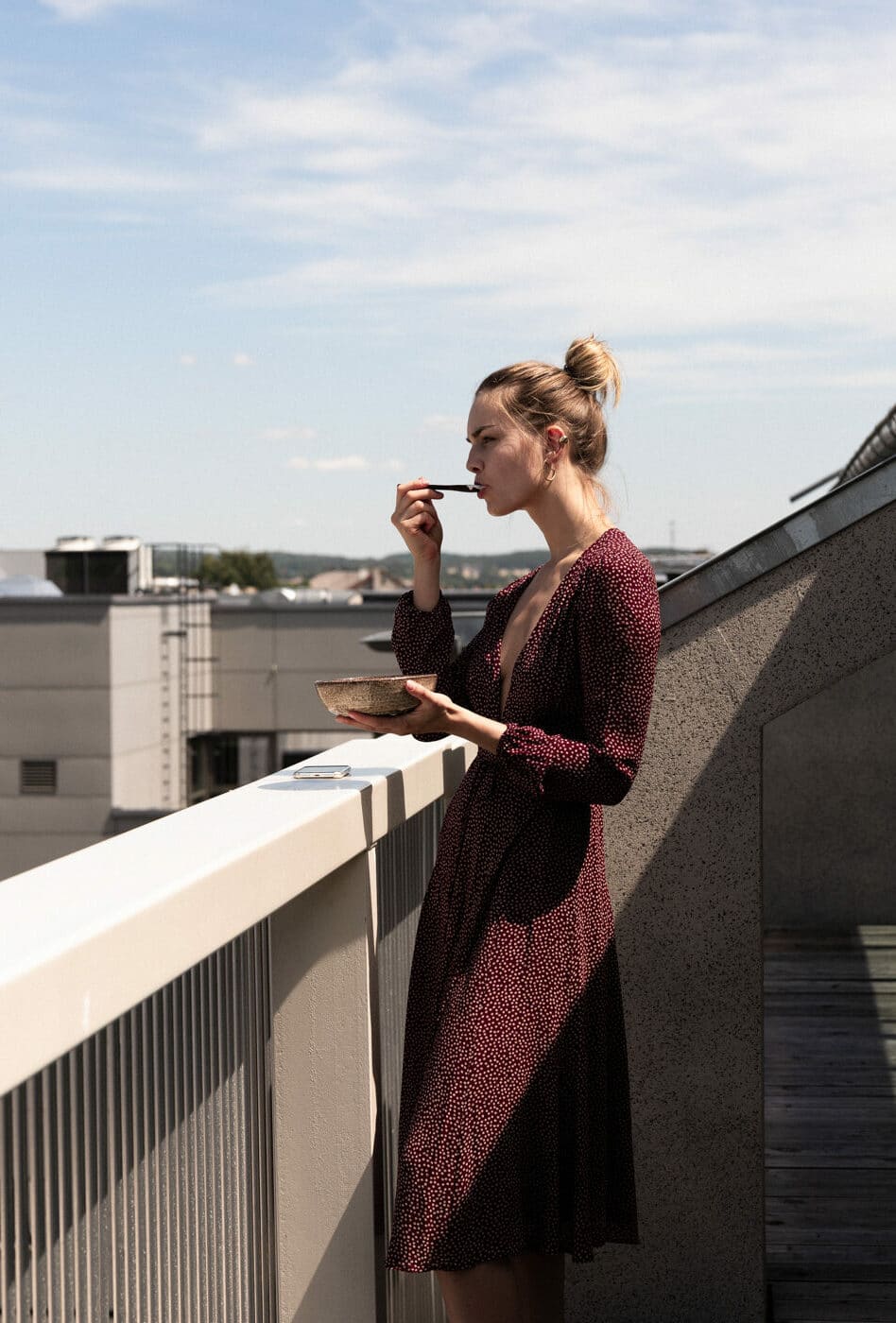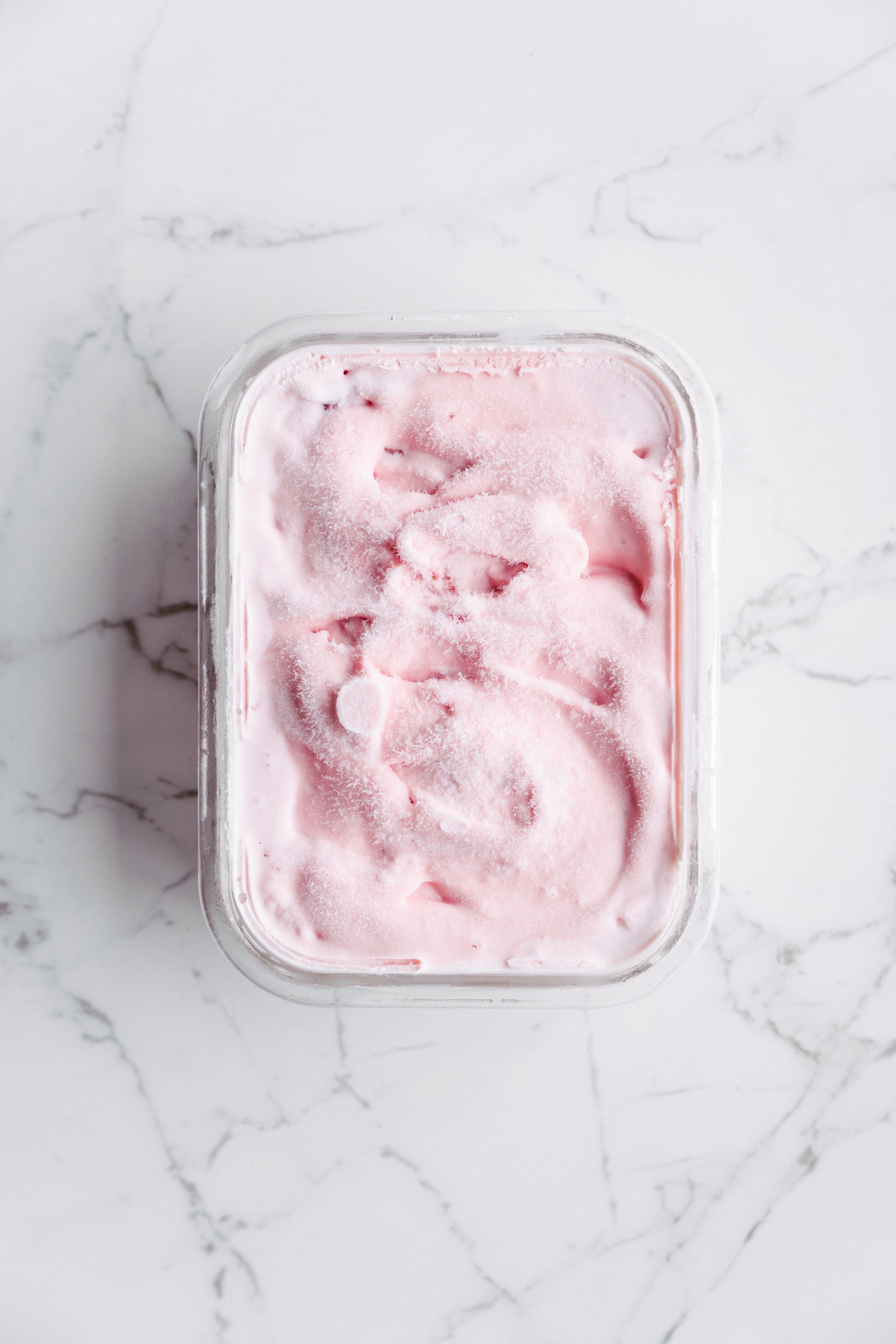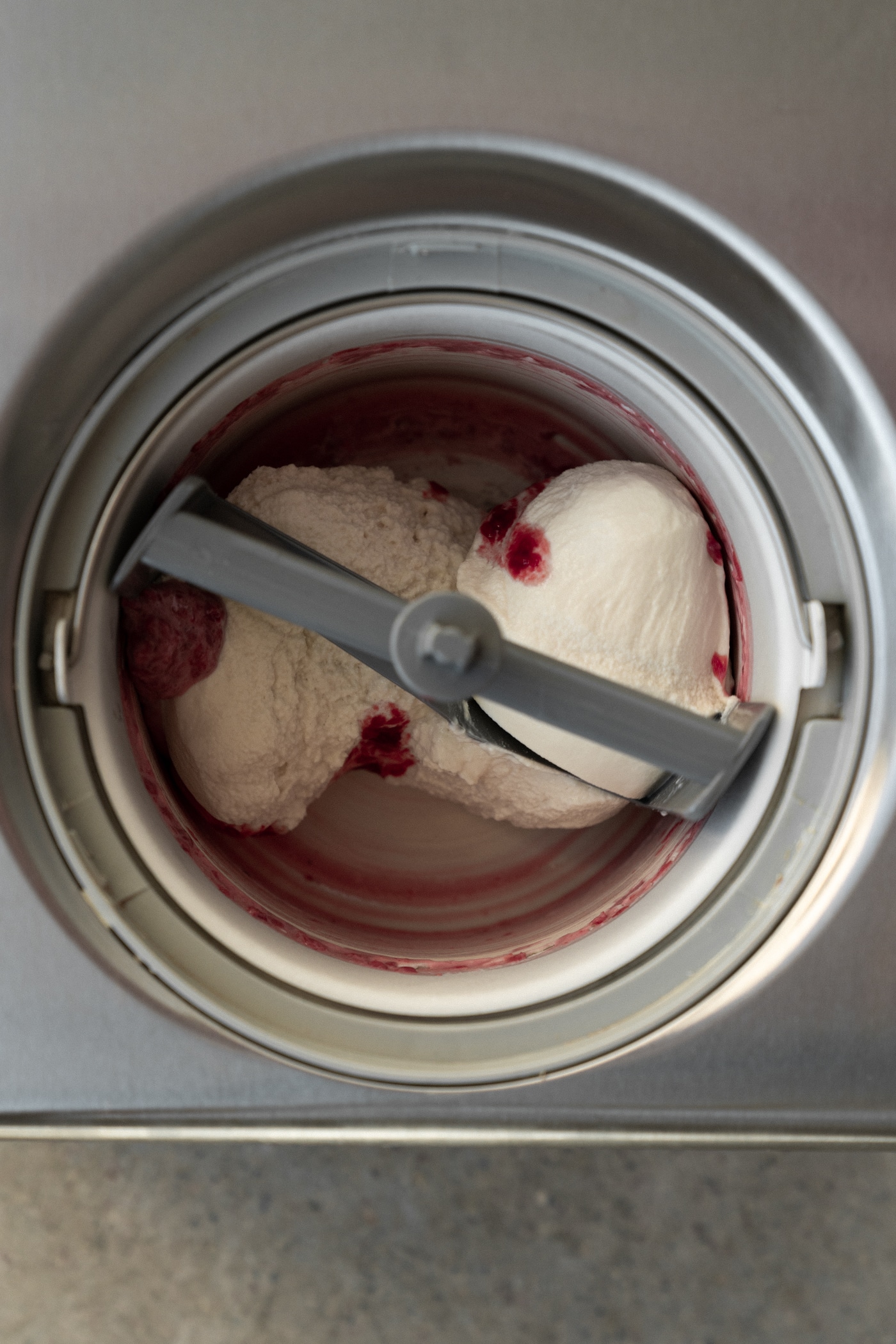 Instructions
Heat cream with 70g of honey in a small saucepan on low heat until honey dissolves. Remove and set aside to cool.
Cut strawberries into small pieces, transfer to a saucepan with the remaining 2 tbsp of honey and cook on low heat for 5 minutes.
Remove strawberry pieces from the saucepan and set aside, but keep the liquid cooking for another 7-8 minutes until it reduces in volume and thickens slightly. Pour it on the strawberries and set aside to cool.
Mix the cream mixture with yoghurt. Stir in strawberries and all of their liquid. Set aside for it to cool completely.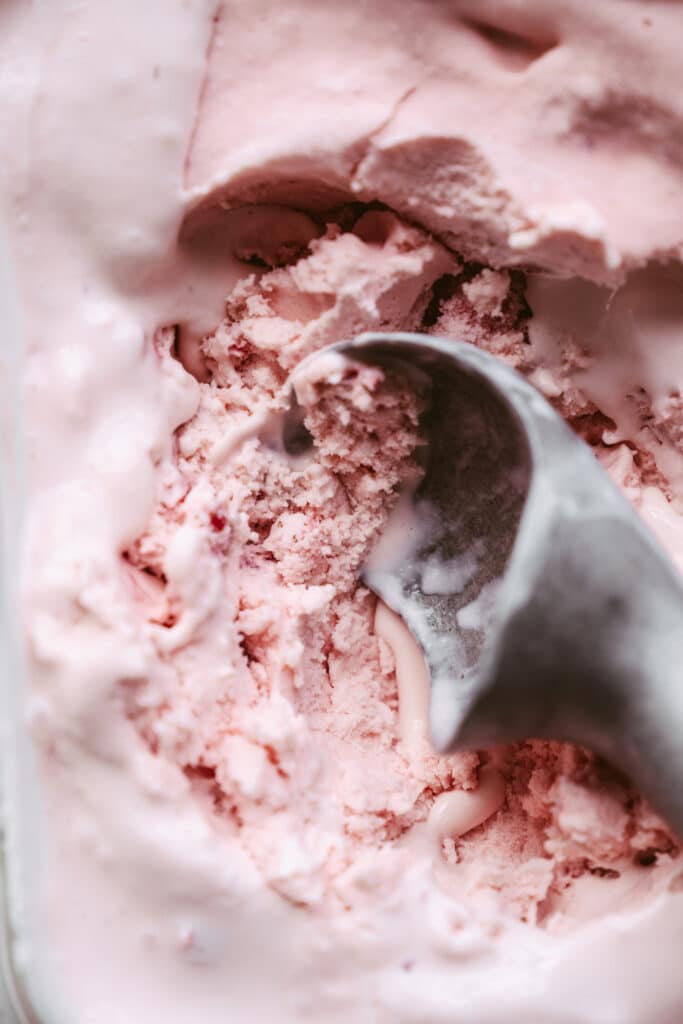 For the fully automatic ice-cream machine
Pour the chilled mixture into the cooling bowl and set the timer for 45 minutes. Transfer the churned mixture into an airtight container and put it in the freezer for it to firm up completely.
Julie's Tip
Homemade ice-cream is best eaten within 1-2 weeks so that the flavour and texture are at their best.
For the hand mixed ice-cream
Pour the mixture into an airtight food container and place it in the freezer. Remove every 30 minutes to mix it thoroughly then put it back into the freezer. Repeat this process until it freezes and solidifies. This will take 2-3 hours.
Julie's Tip
Leave the ice-cream container at room temperature for 15 minutes before scooping and heat your ice-cream scoop in hot water to make serving effortless.
Mixing process is a must for hand mixed ice-cream because that's how you break up ice crystals to make a creamy frozen dessert. The better you break up the ice crystals each time you mix, the smoother and creamier your ice-cream will be. Without the mixing process you would end up with an icy block.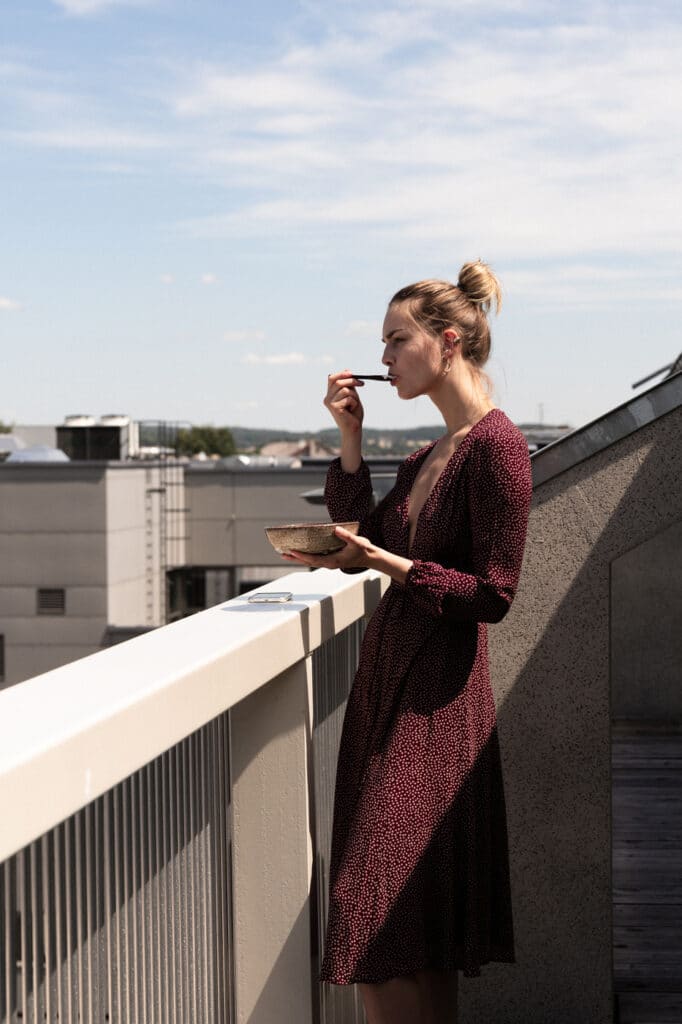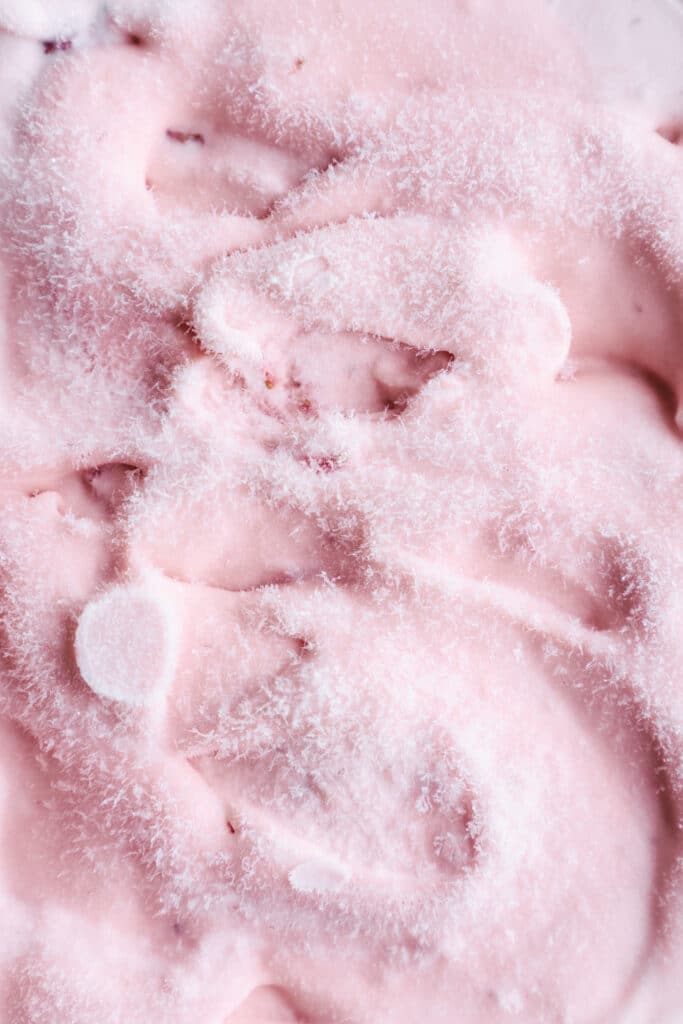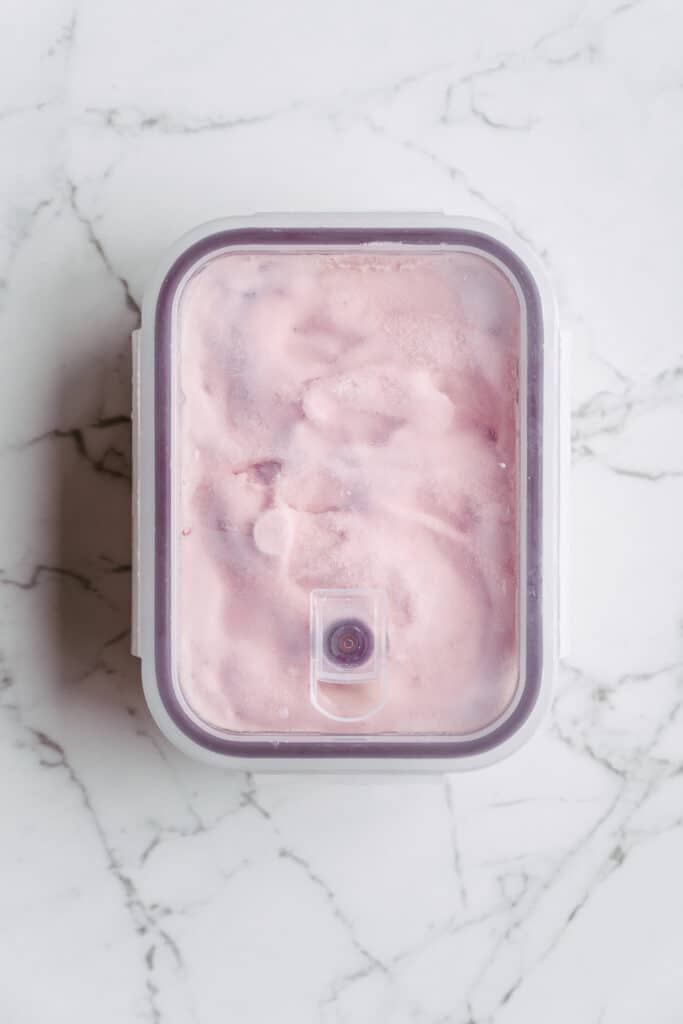 Ingredients
350 g of full-fat yoghurt (Greek or Turkish yoghurt, at least 10% fat)
250 ml of heavy cream
200 g of fresh strawberries
70 g and 2 tablespoons of honey