Cheddar PB-Jelly Jalapeño Melt
Daydreaming about cheesy toasties which remind me of childhood and my grandma's mini electric oven. Whenever she looked after me and her other three grandkids, that electric oven was working full speed because we'd finish a plate full of hot toasties in no time. She only used three ingredients in her recipe: white sandwich bread, tomato sauce and fermented cheese, but we never got bored of this flavour. Thanks to Kitchen Julie I have since tried various melt versions and my grandma's recipe turned into something fresh and exciting in my kitchen.
This time I'm sharing a classic combo inspired (PB + Jelly) melt recipe with a twist. Upgraded with cheddar and hot jalapeños this was something I fell in love with at first bite. I used wheat sourdough as a base for the recipe and I loved how these flavours played together. Weekend brunch idea sorted, am I right?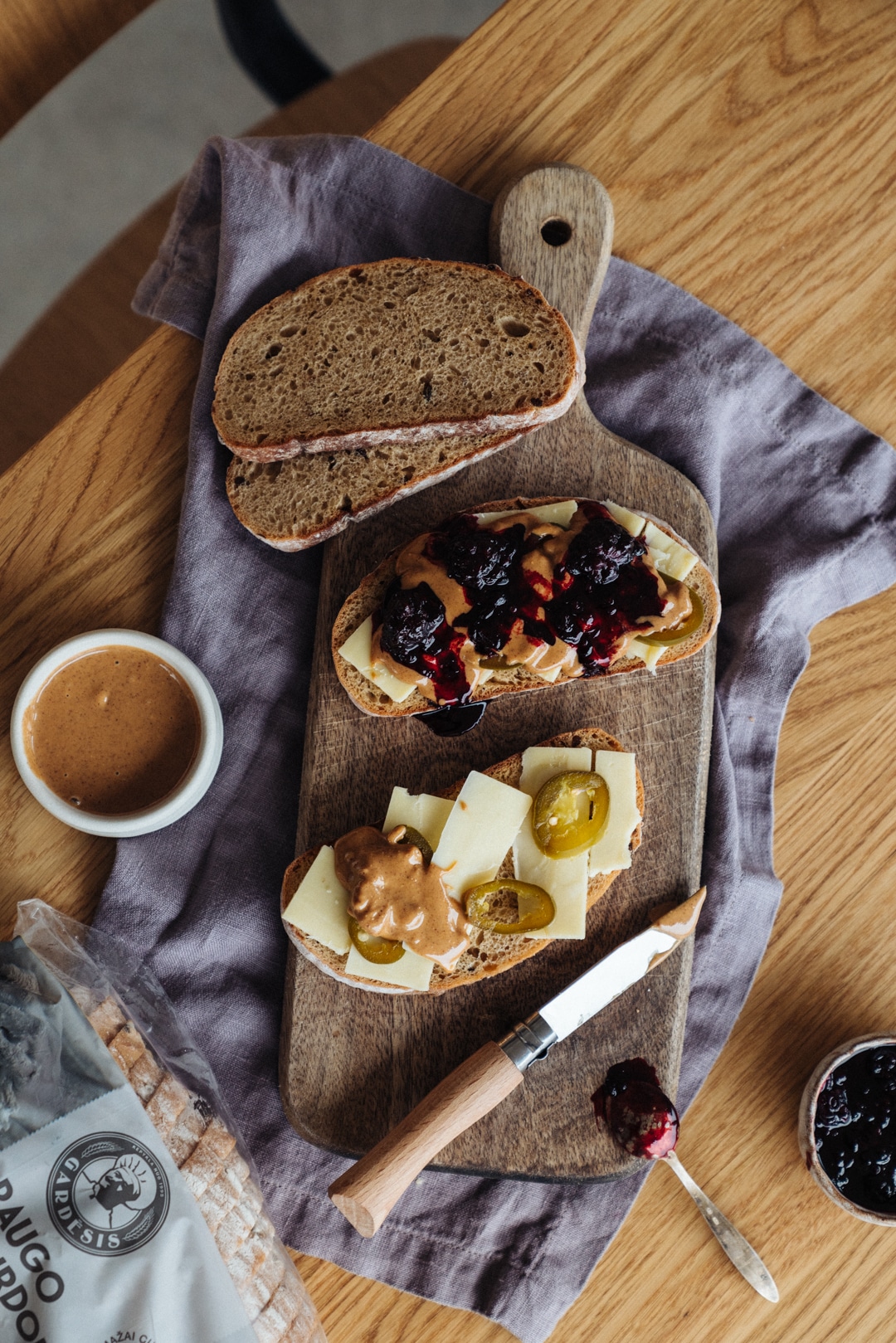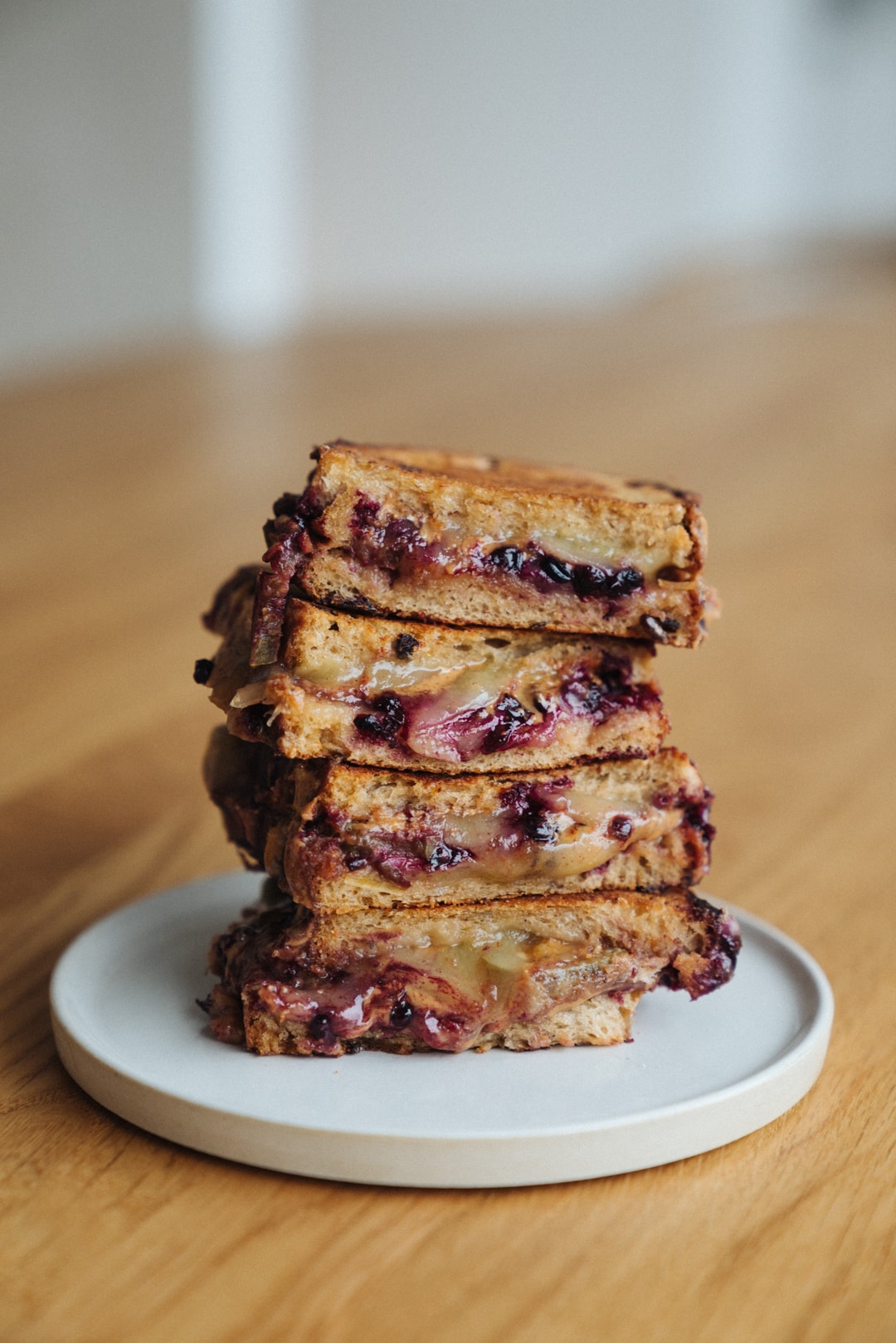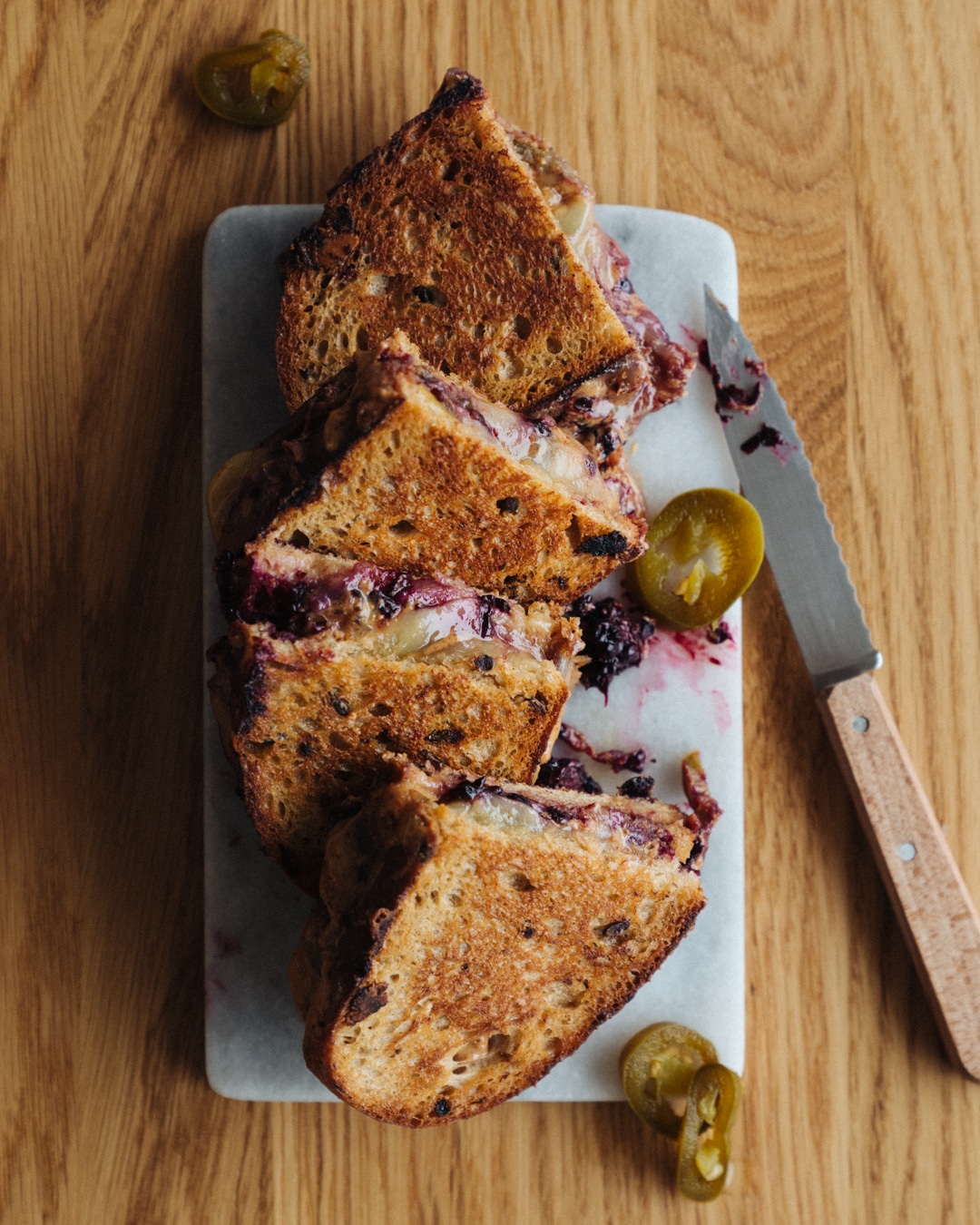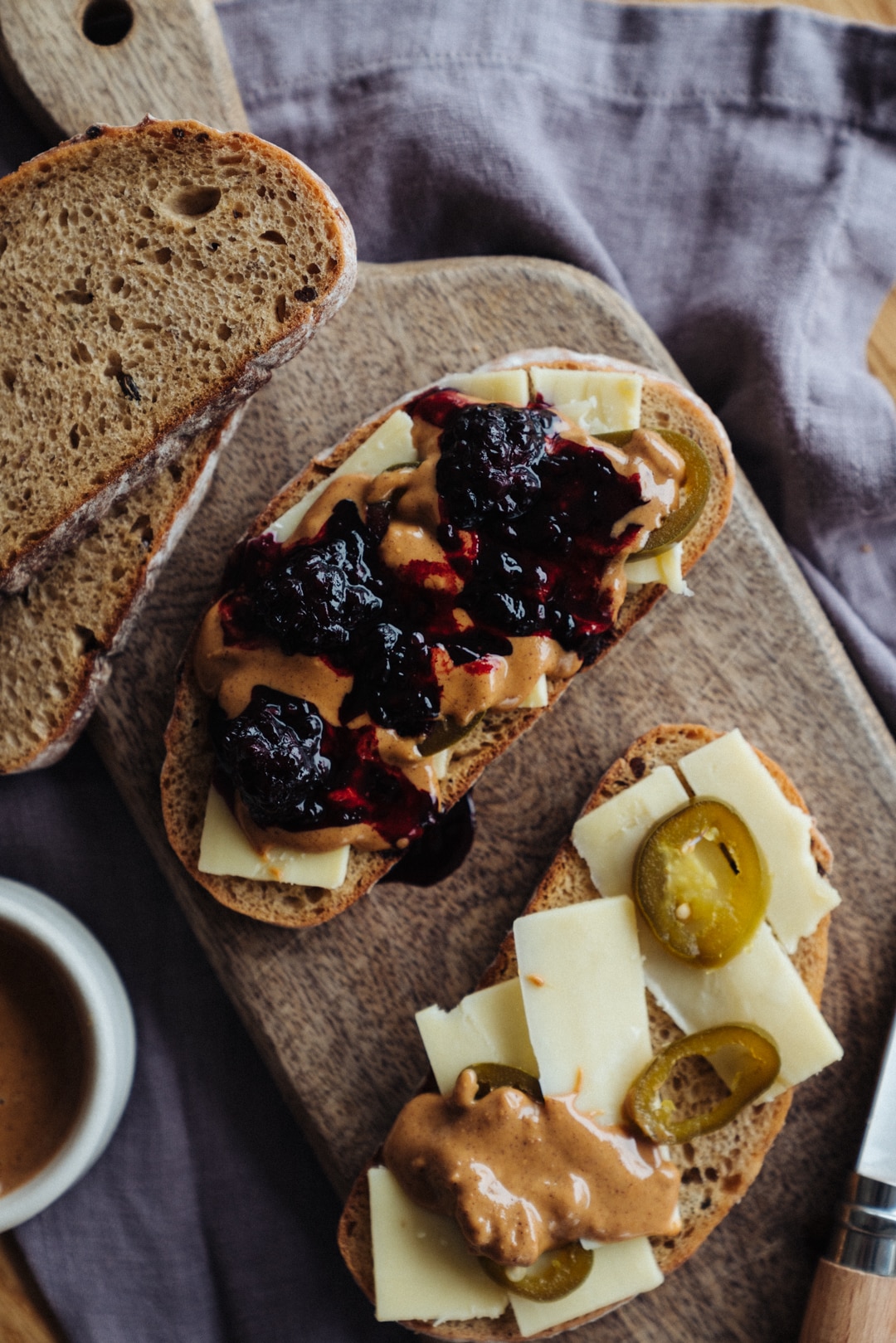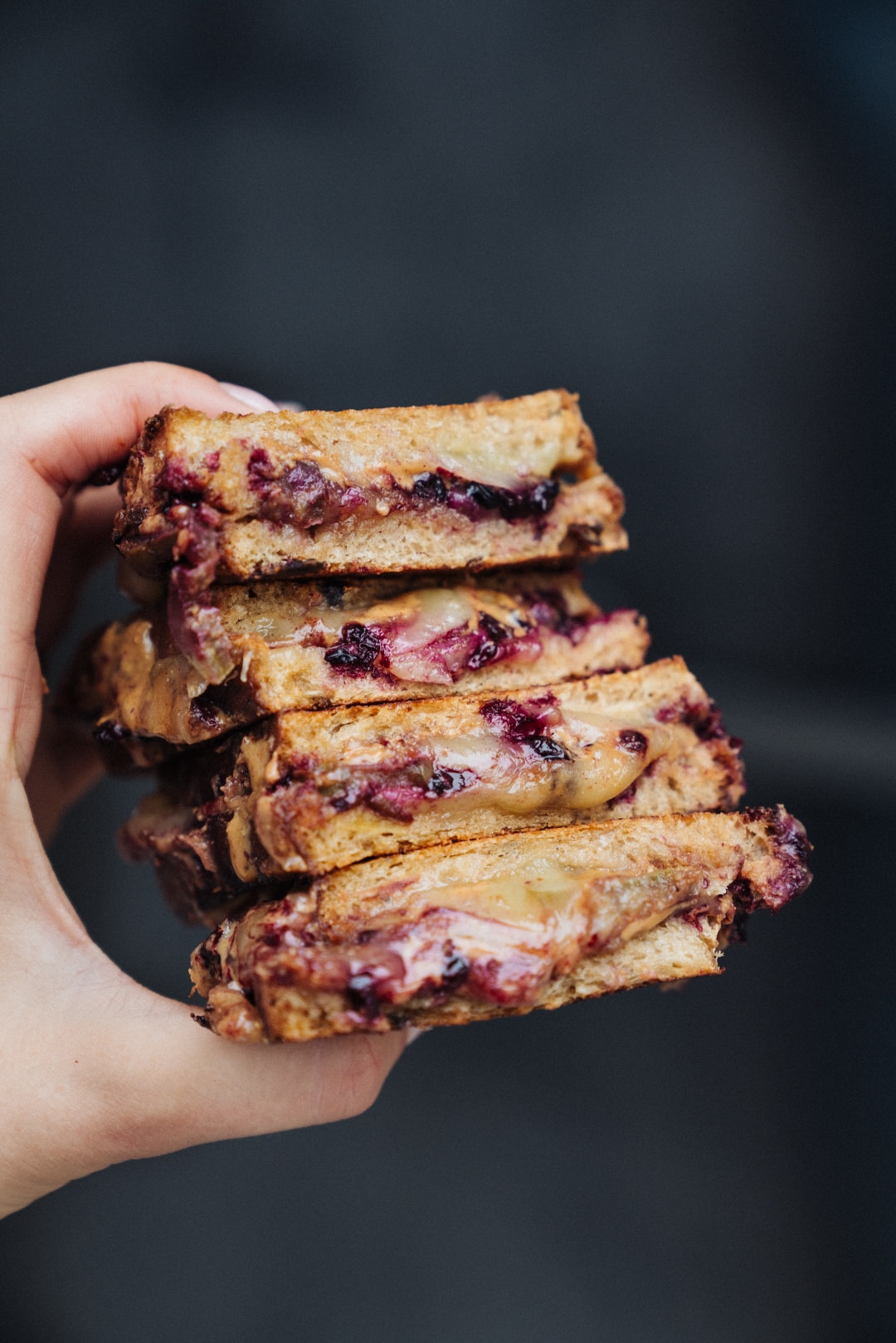 Instructions
Firstly prep the blackberry compote. Heat berries with sugar on medium heat until thickened, about 10-15 minutes.
While it is cooking, cut cheese into thin slices. Place half of the cheese on top of two sourdough slices, top with jalapeños and add a tablespoon of peanut butter and a tablespoon of blackberry compote on each slice. Top with remaining cheese and sourdough.
Heat a large frying pan, melt a bit of butter and add the sandwiches. Cover with a lid and cook on medium heat for about 5 mins. Flip over, add more butter and cook for 5 more minutes on low heat until the cheese starts melting.
Cut in half and serve immediately. Eat while they're hot and melty.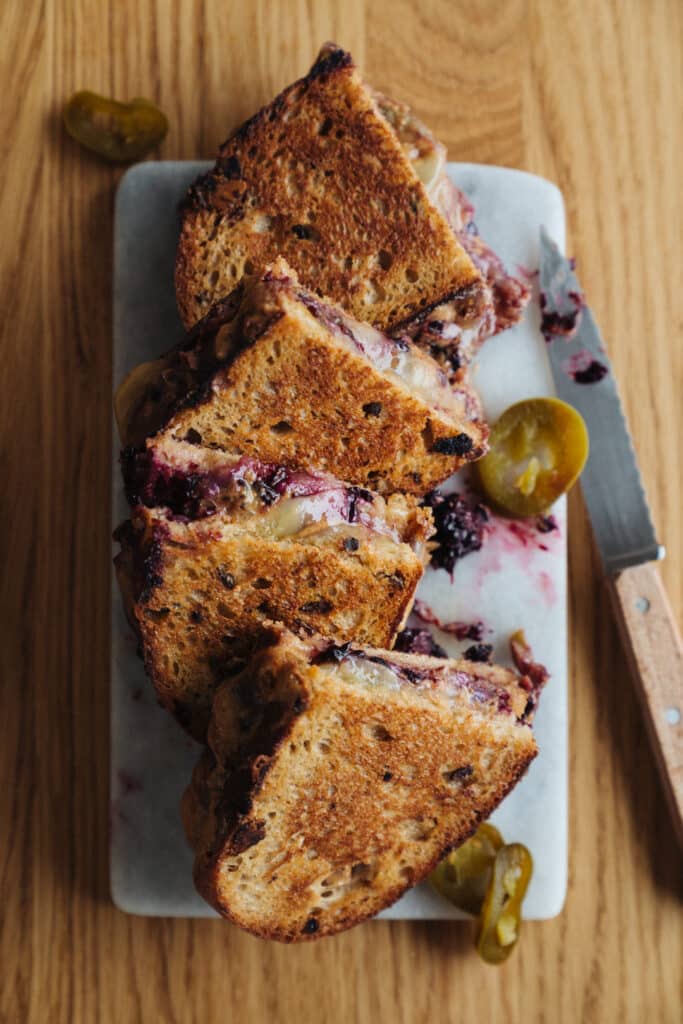 Ingredients
For the sandwiches
4 slices of sourdough
70 g of mild cheddar
a handful of pickled jalapeños
2-3 tbsp of peanut butter (crunchy or smooth)
1 tbsp of butter
For the blackberry compote
100 g of fresh blackberries
1 tbsp of unrefined brown sugar