Bilberry And Almond Muffins
I had some frozen wild blueberries left in my freezer and when I decided to make something out of them – this happened. These are now my favourite muffins. Period.
The sweet tartness of bilberries (also known as wild blueberries) really takes these muffins to the next level, but you can also use blueberries with a bit of lemon juice instead. I know that sometimes bilberries are not so easy to find. Another thing I love about this recipe is yoghurt in its dough. It works beautifully with various types of berries. It adds some moisture and also makes the dough taste really light. These are moist, fluffy, light, yet indulging. I can see them becoming your favourite muffins, too. And if they do, please give me a shout.
Do use bilberries if possible as they have a much richer taste when cooked compared to blueberries. You can usually find them frozen at supermarkets or specialty health produce stores. I was lucky to have some in my freezer (from a Lithuanian forest).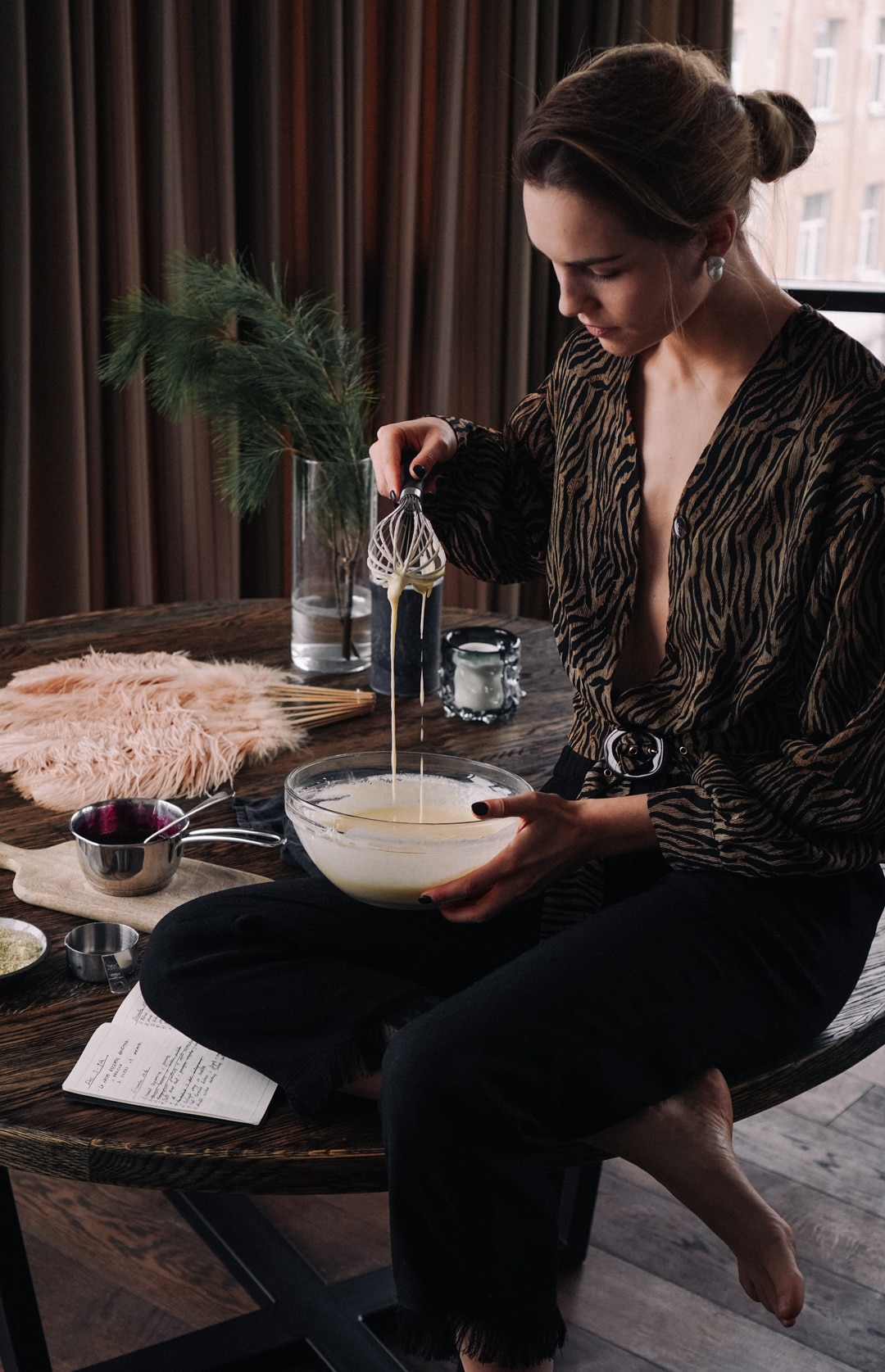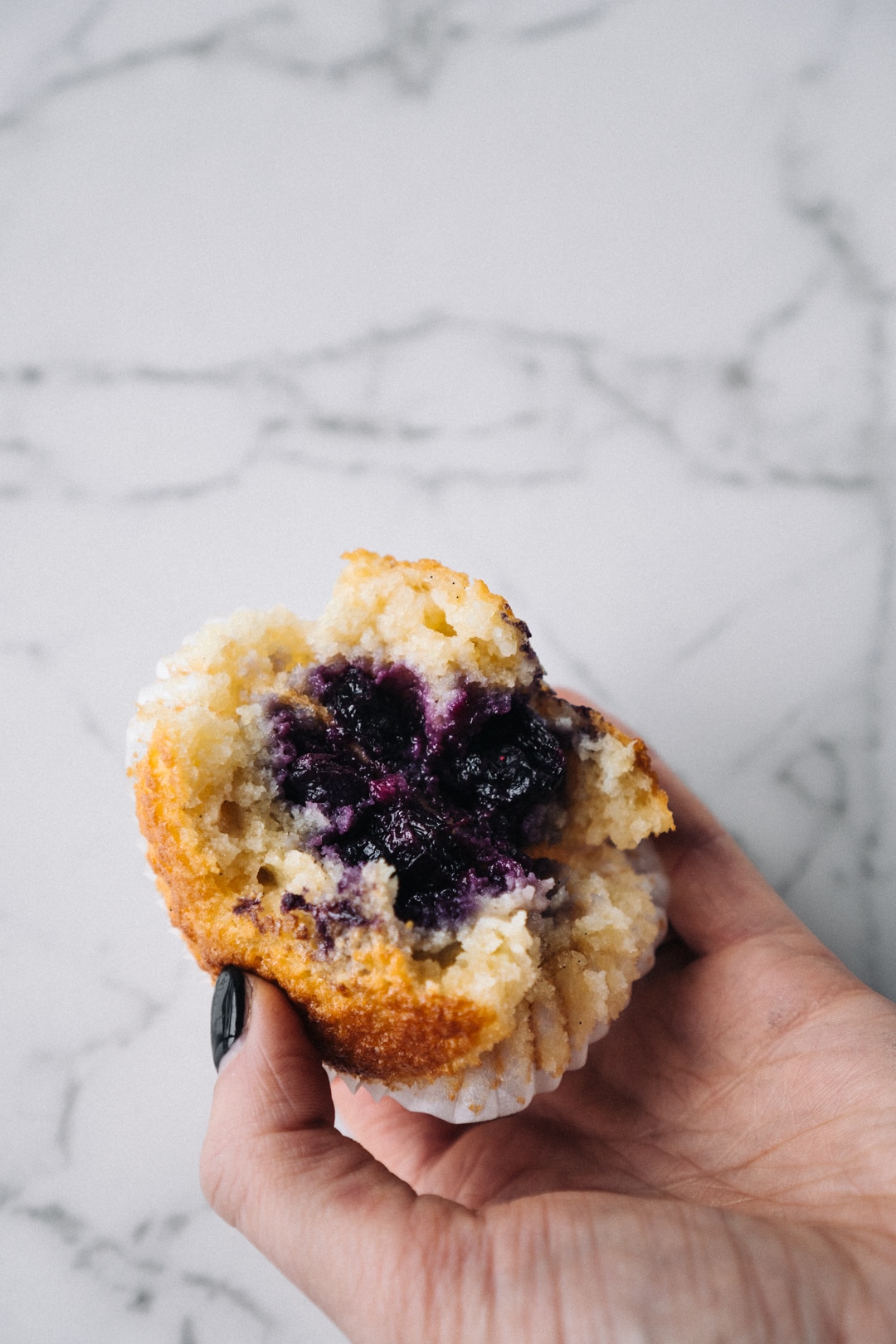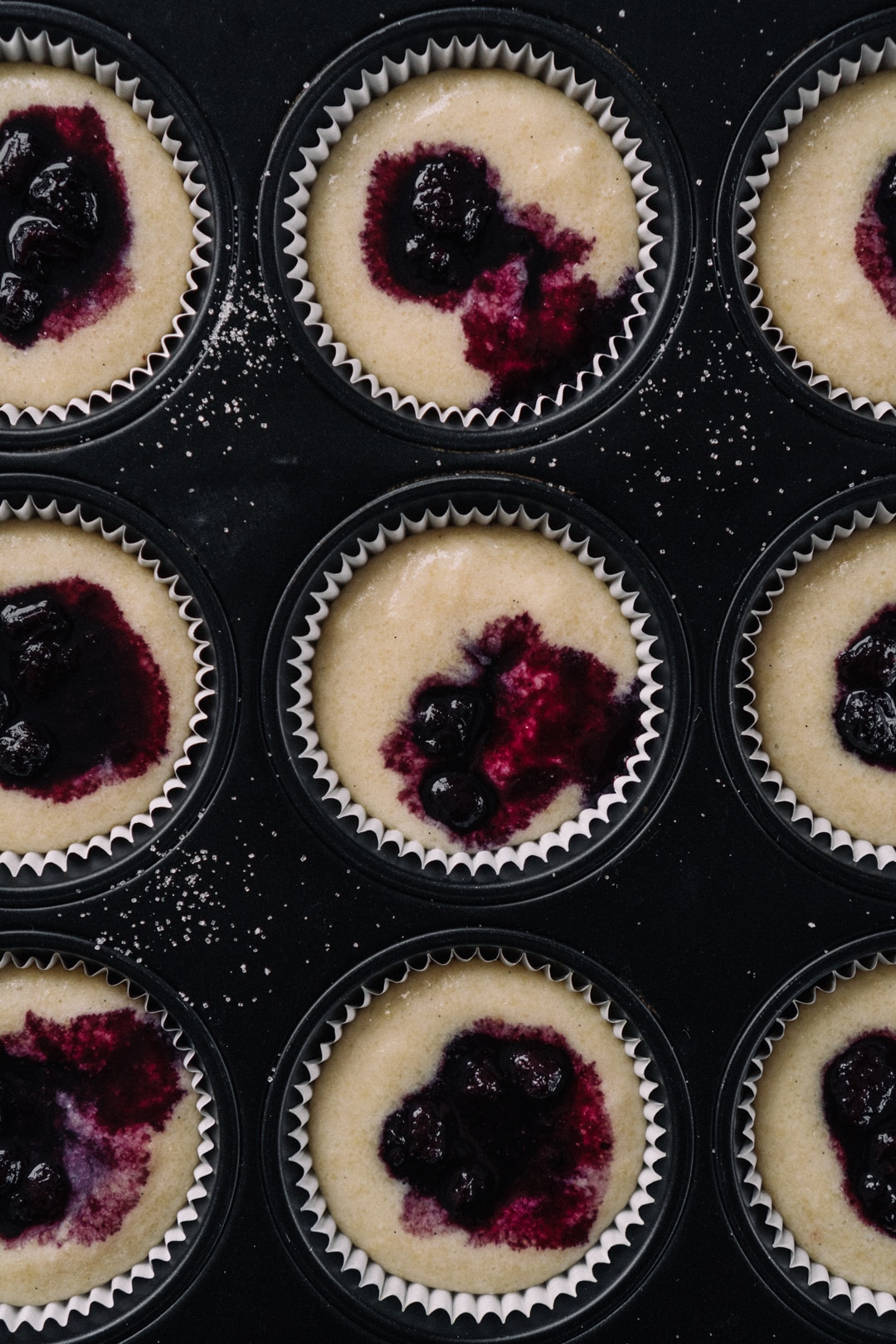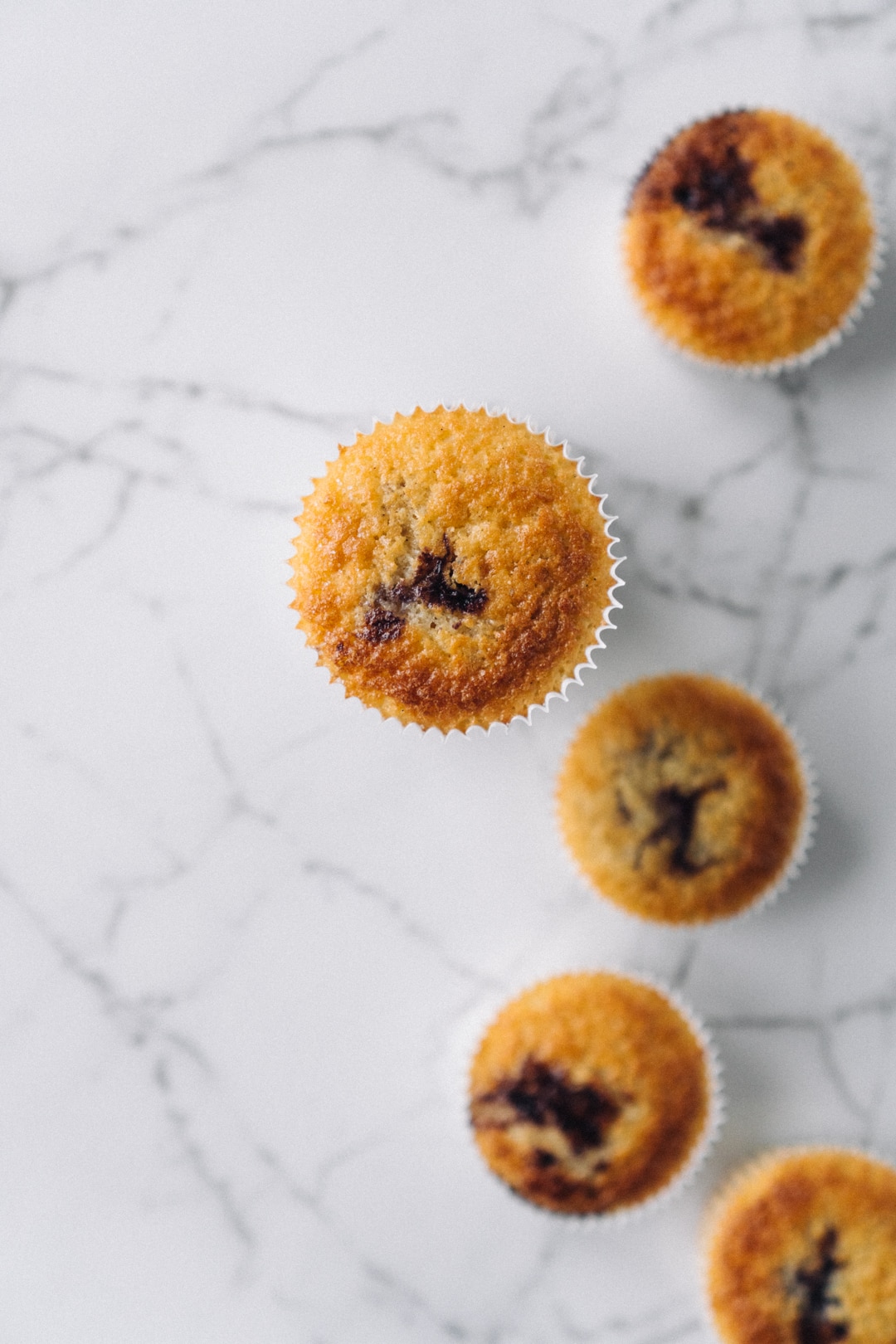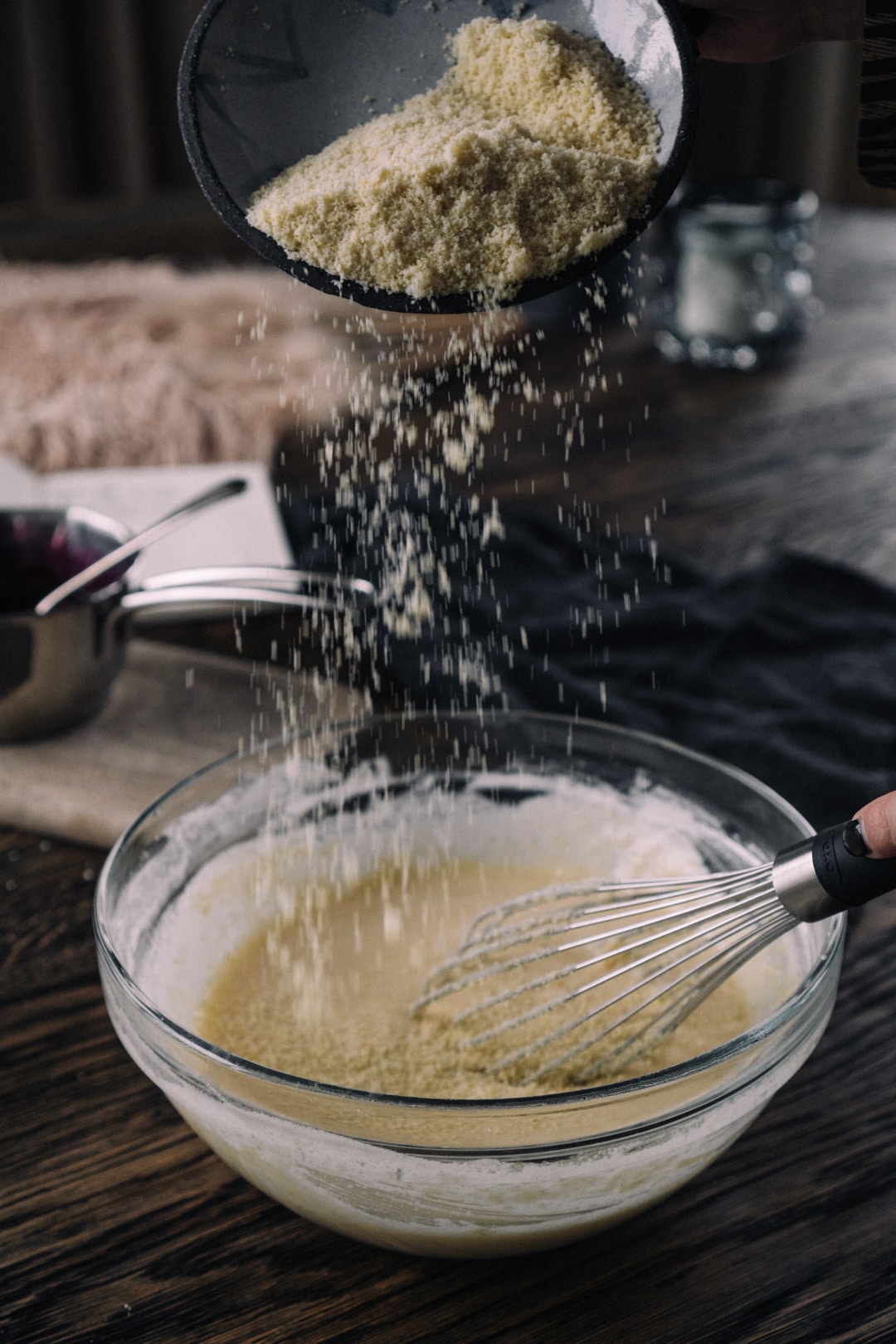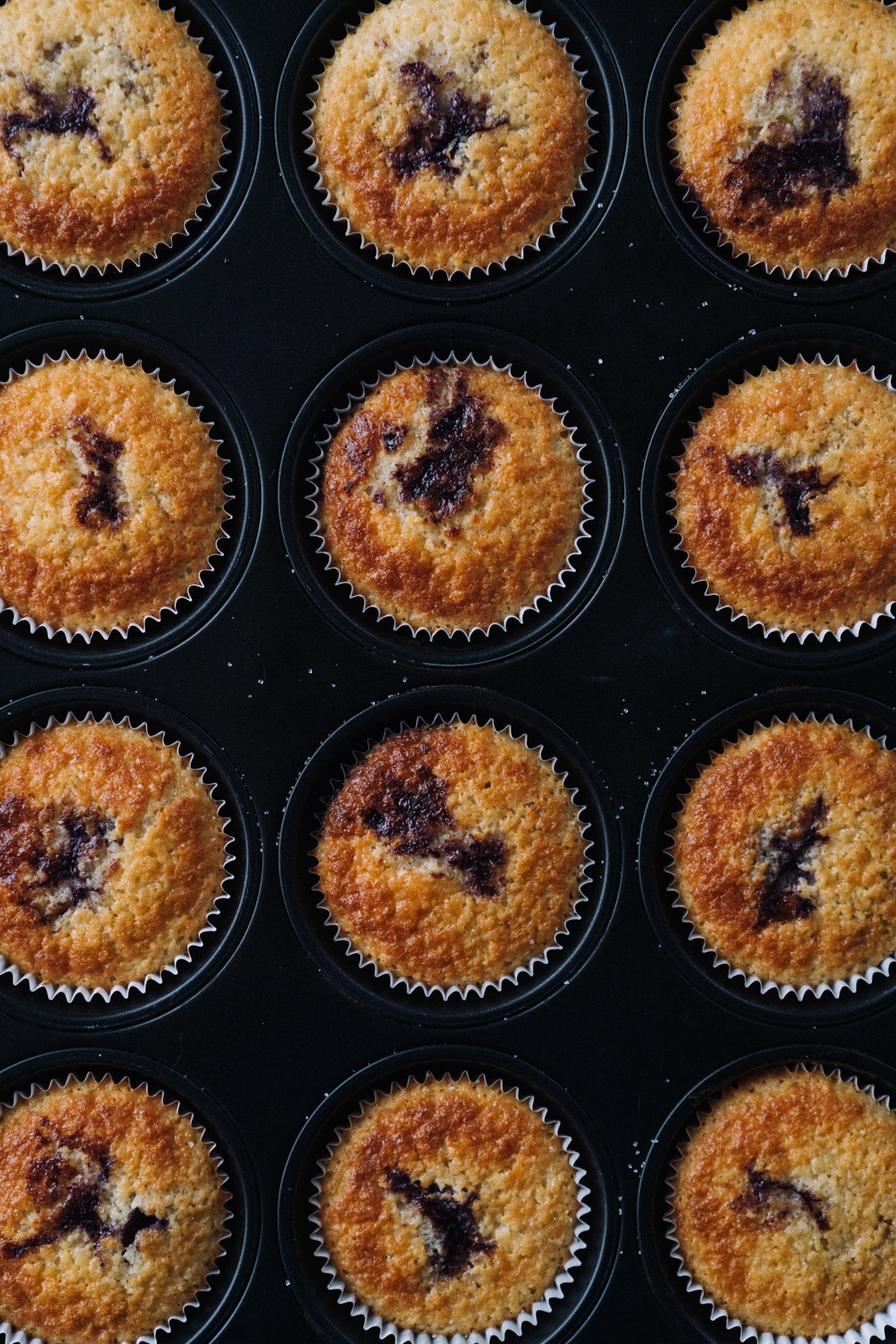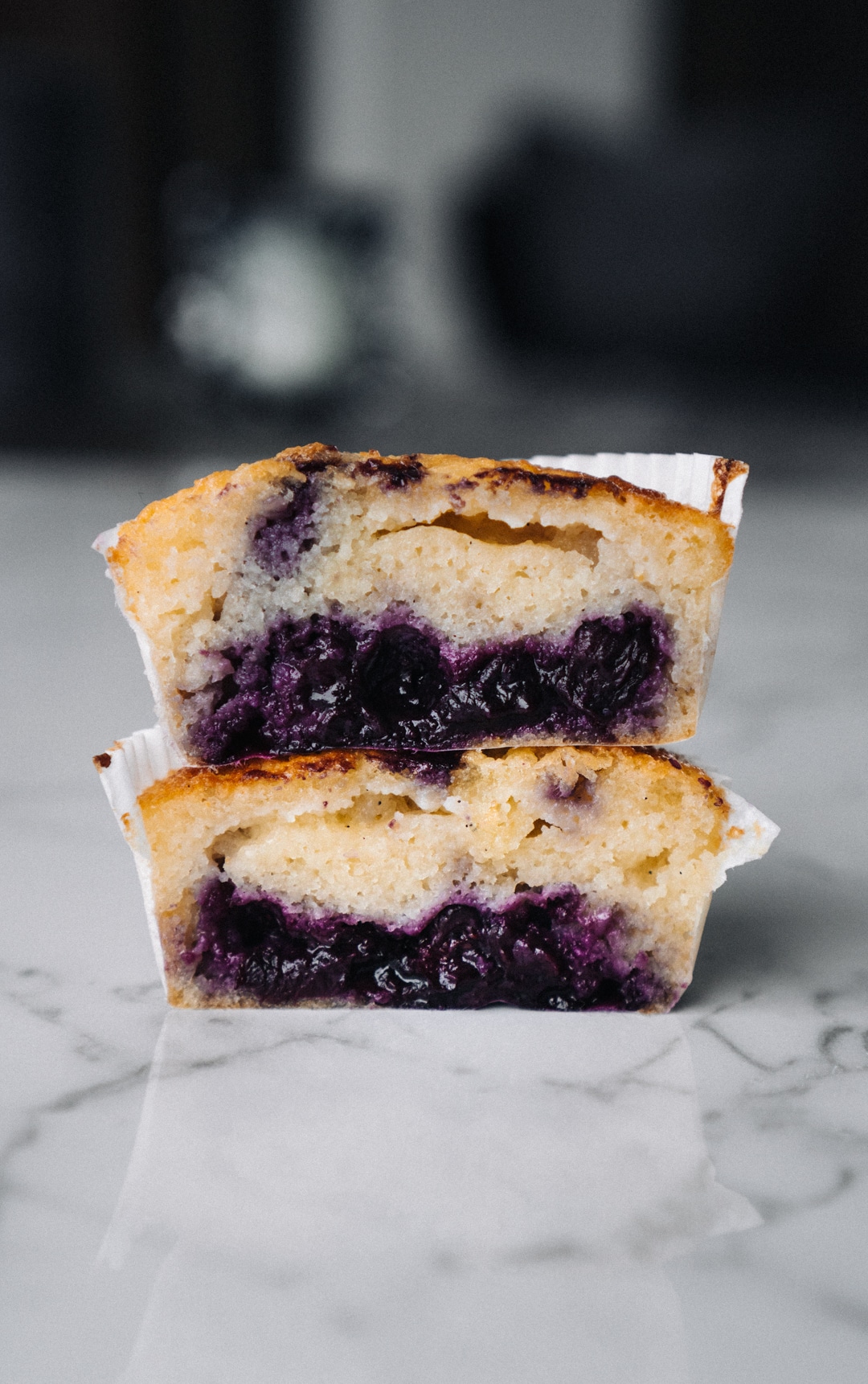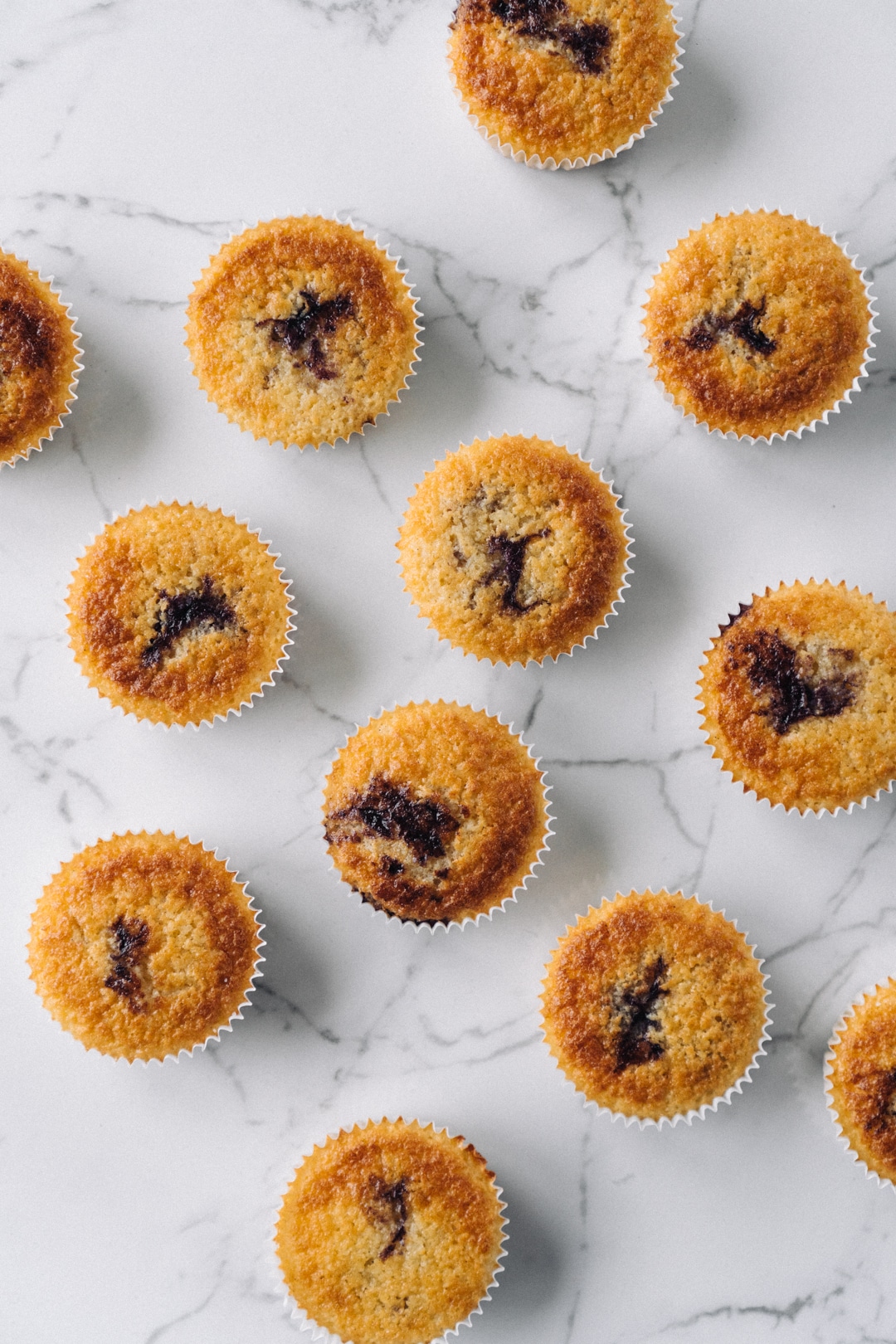 Instructions
Prepare the filling: mix blueberries with sugar, lemon juice and simmer in a saucepan until reduced by half and thickened. Set aside to cool. The filling is now ready to be used.
Preheat oven to 180°C (no fan) – adjust temperature if using fan oven (should be around 160 °C).
Melt butter and let it cool. Mix butter with sugar, beat in the eggs until well incorporated. Mix in natural yoghurt, lemon zest, vanilla, salt. Mix in the ground almonds and baking powder. Lastly, carefully fold in the flour until just incorporated.
Line muffin tray with paper muffin cases. Fill 2/3 of each muffin case with the prepared dough. Divide the blueberry filling adding a generous spoon on top of each muffin. You can sprinkle each muffin lightly with sugar to give it a crispier top.
Bake for 30-35 minutes until golden brown. Remove from baking tray to cool before serving.
Julie's Tip
While you can substitute blueberries for bilberries, I suggest you do use bilberries for this recipe if possible as they have a much brighter flavour.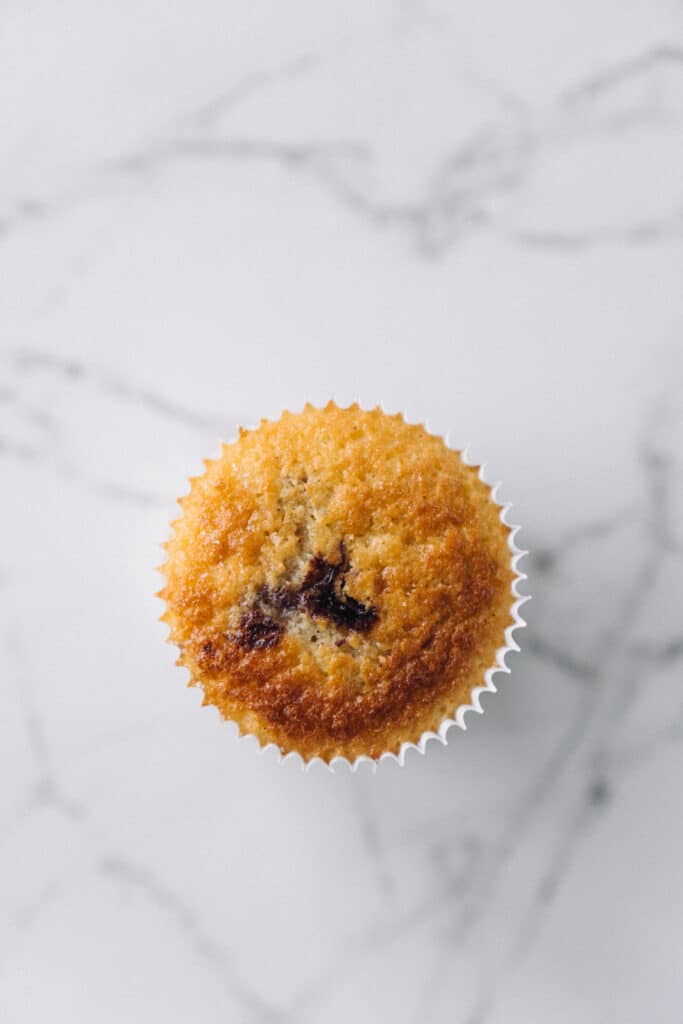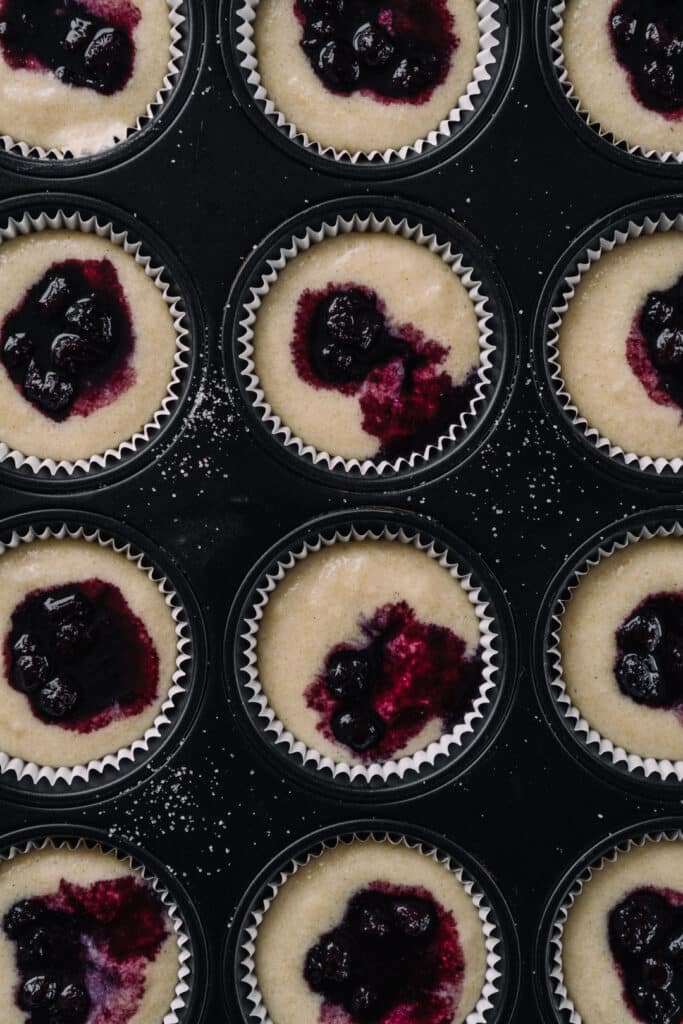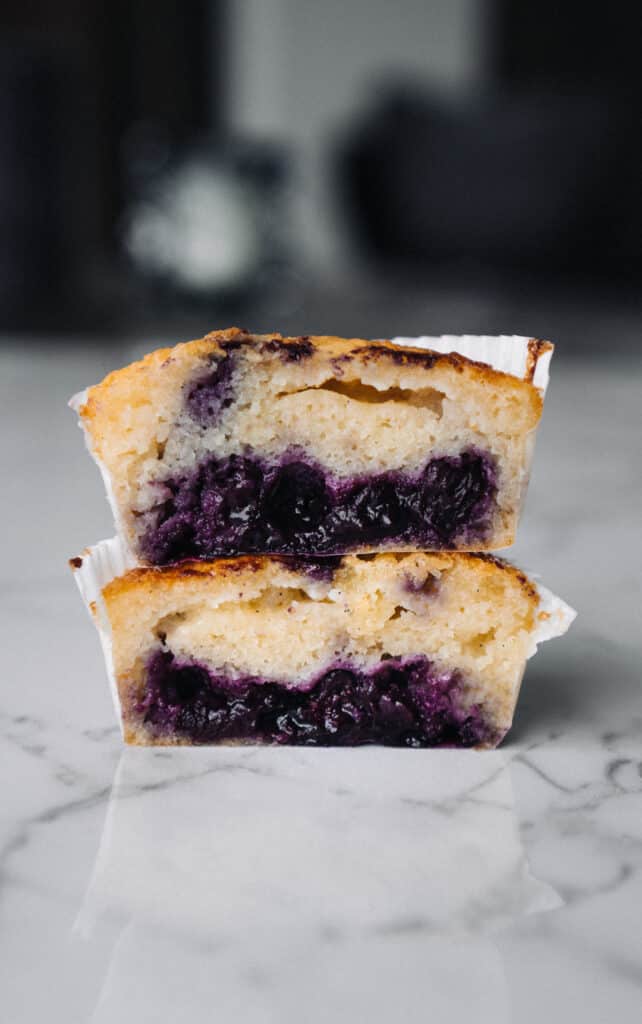 Ingredients
For the muffins
3 large eggs
80 g of butter
1/2 cup of sugar
150 g of natural yoghurt or kefir
100 g of ground almonds
7 tbsp (70g) of plain flour or gluten-free flour mix (I mix rice flour with tapioca flour in equal parts)
1 tsp of vanilla extract
zest of 1/2 lemon
1 + 1/2 teaspoon of baking powder
a pinch of salt
For the blueberry filling
200 g of fresh or frozen bilberries or blueberries
3 tablespoons of sugar
juice of 1/2 lemon (only add if using blueberries)