Feta Jalapeño Quesadilla
Quesadillas are one of the most versatile home party meals, but they can also be a part of a wholesome lunch, especially if served with a bowl of soup or salad. All you need to make quesadillas at home is a large frying pan, wheat tortillas and any ingredients you wish to use: veggies, cooked poultry or meat, beans, pickles and most importantly cheese. Melty cheese is best suited for quesadillas, but even crumbly feta I used in this recipe worked really well. Flavour possibilities have no limits here, so don't be afraid to experiment with new flavours as you go.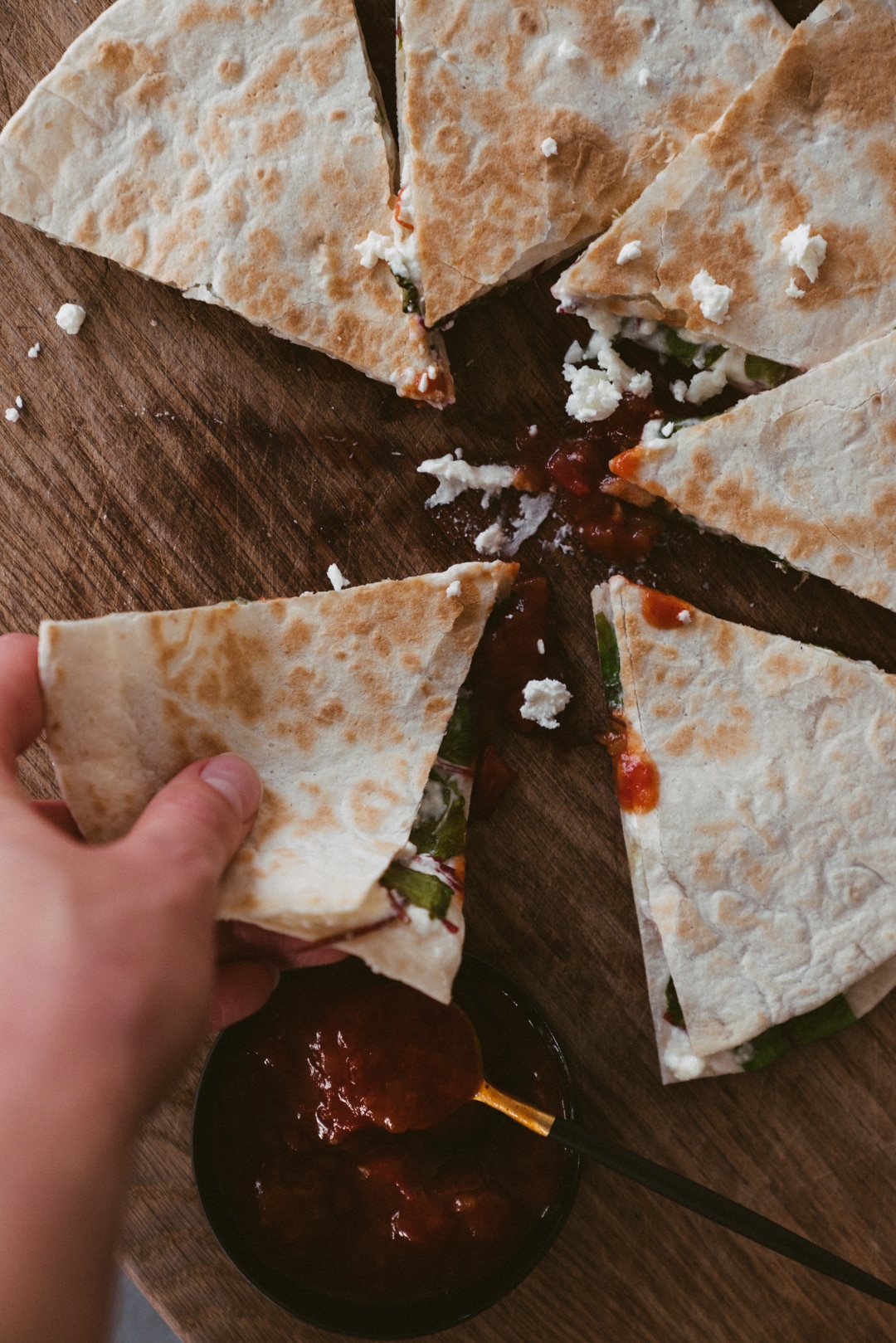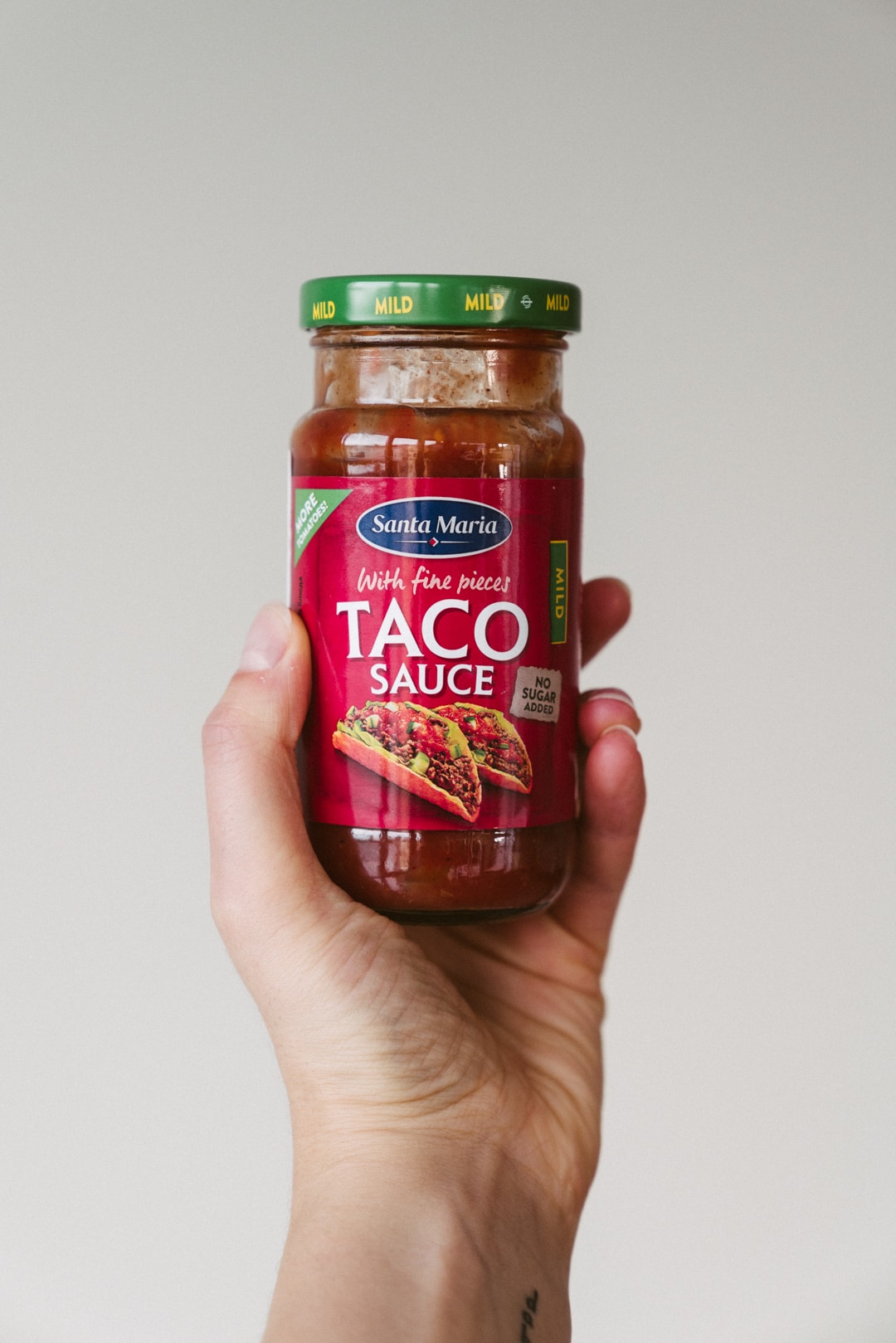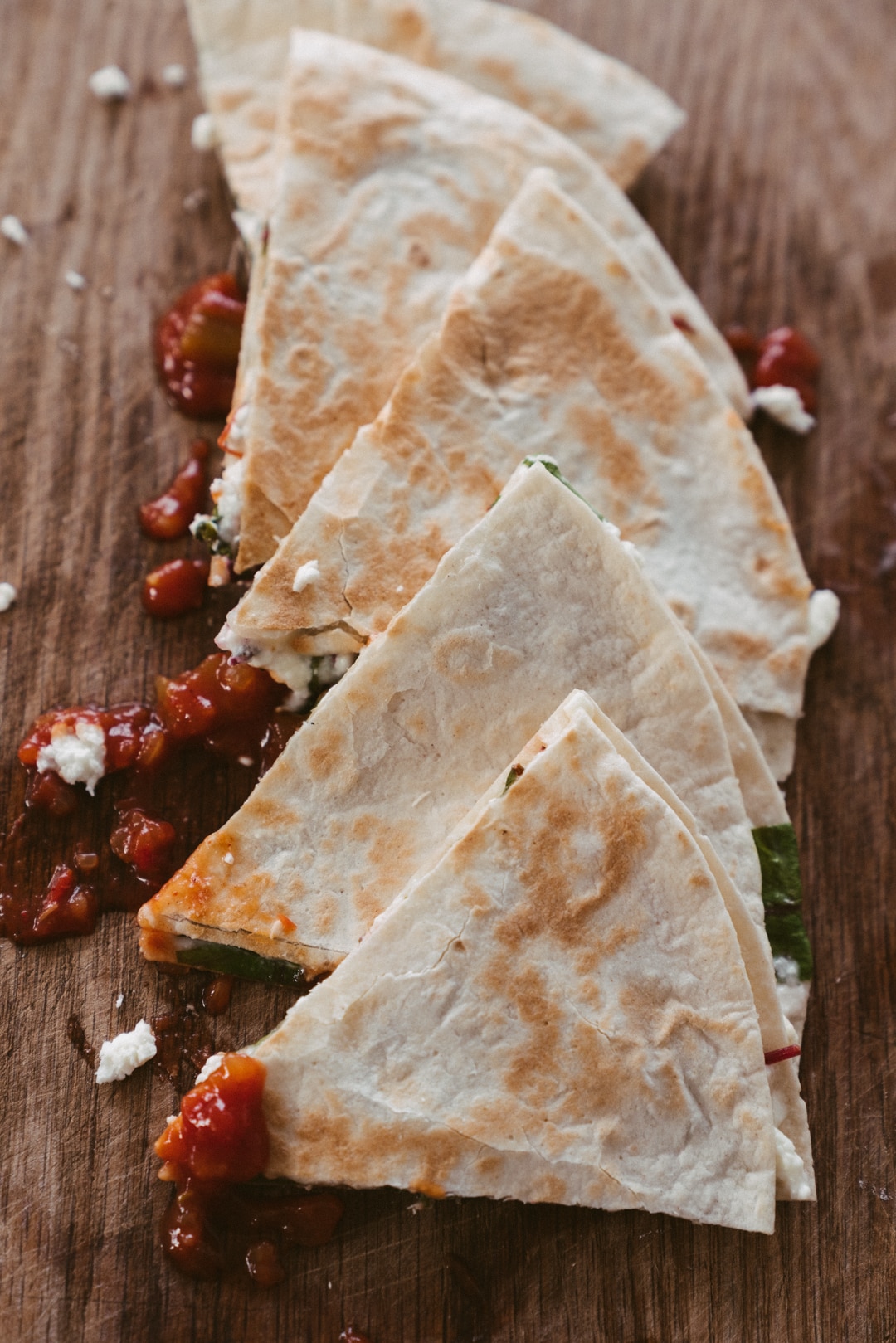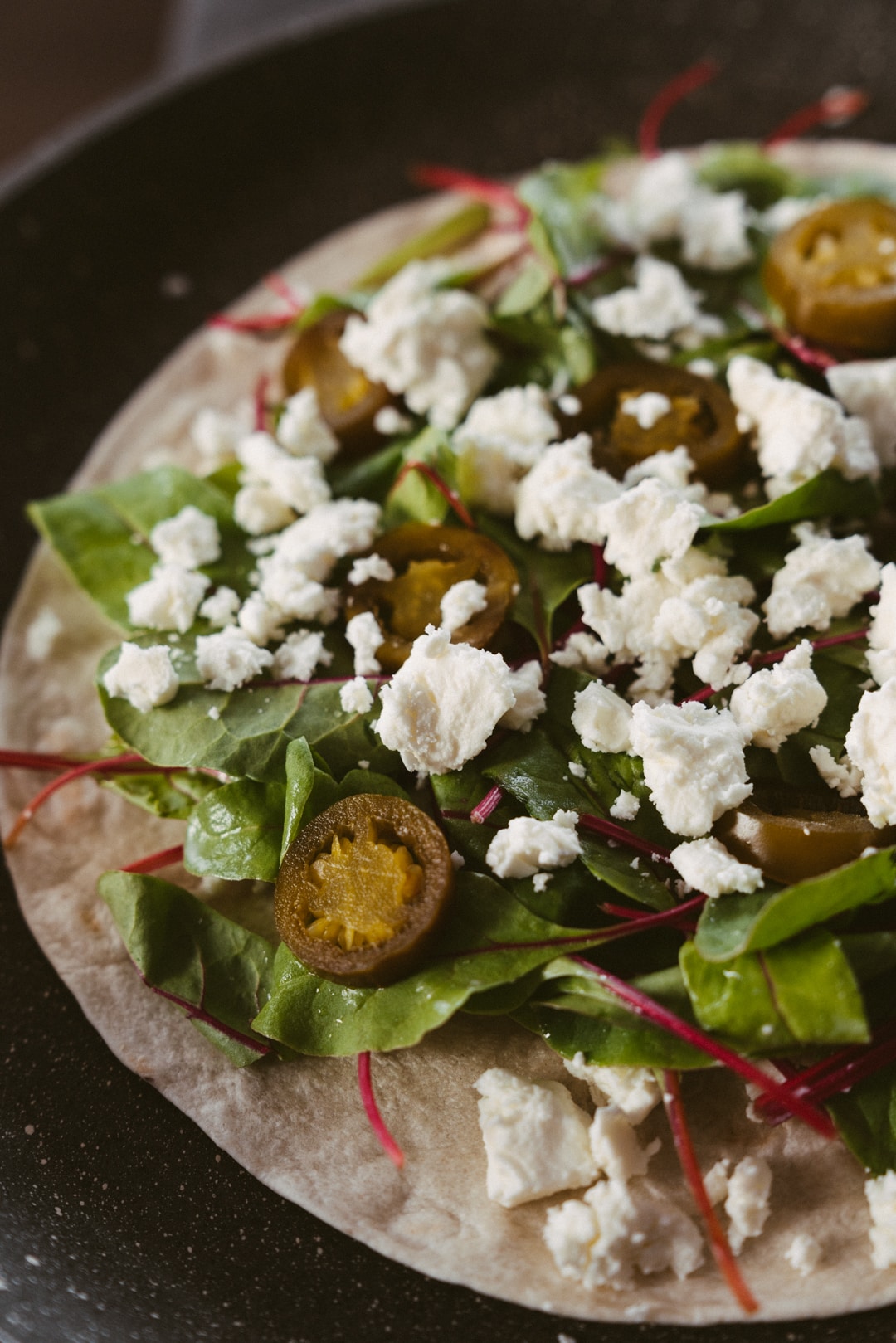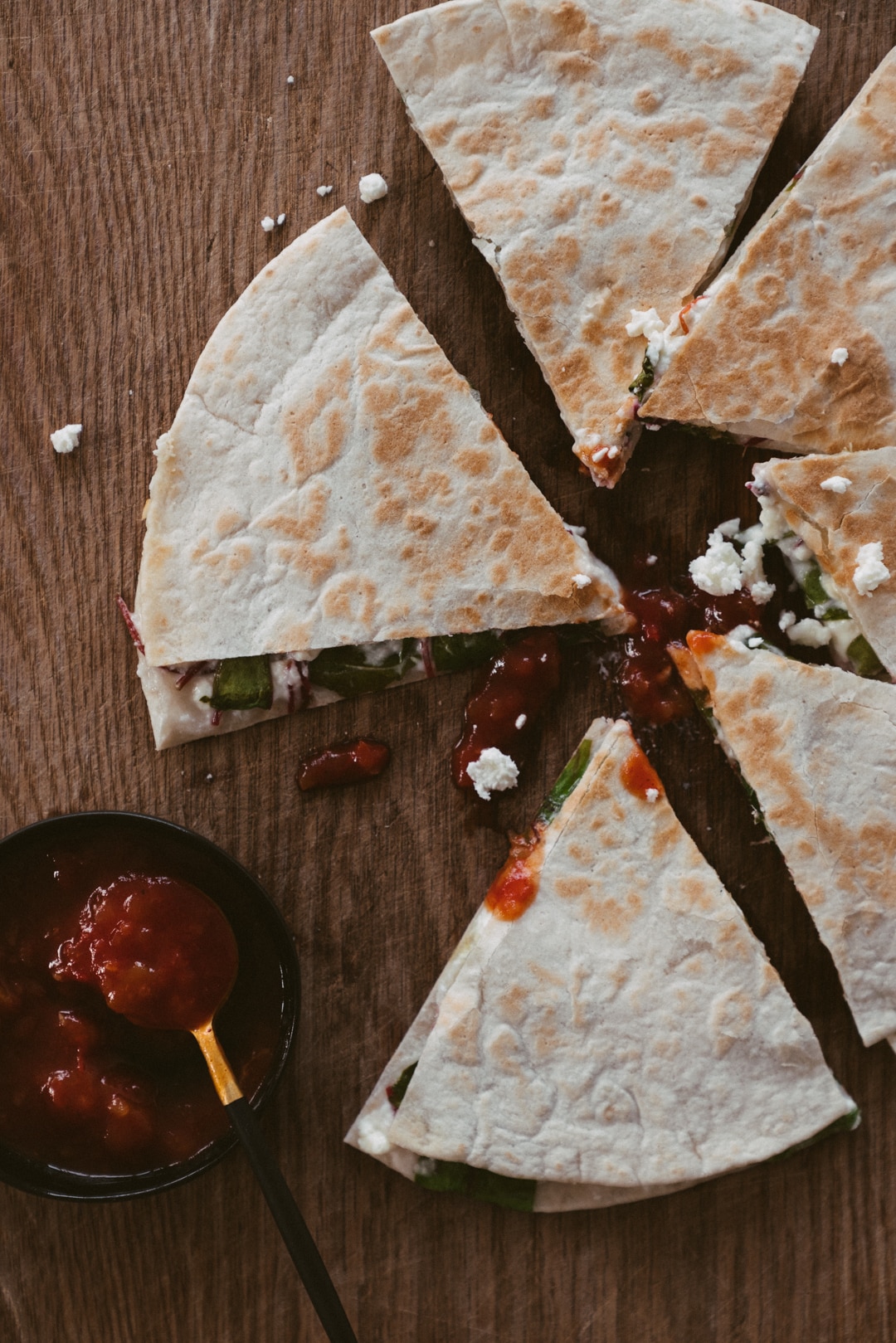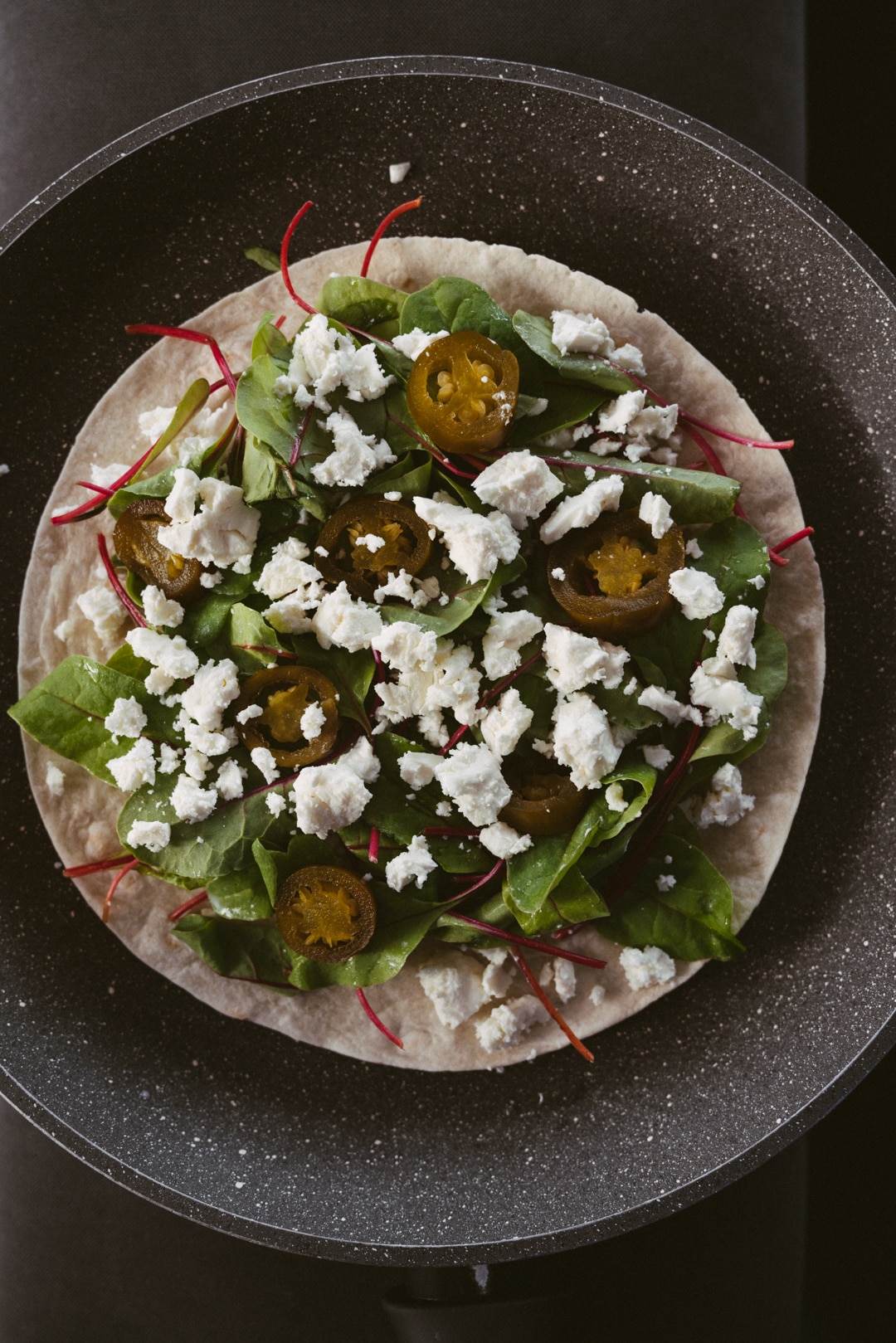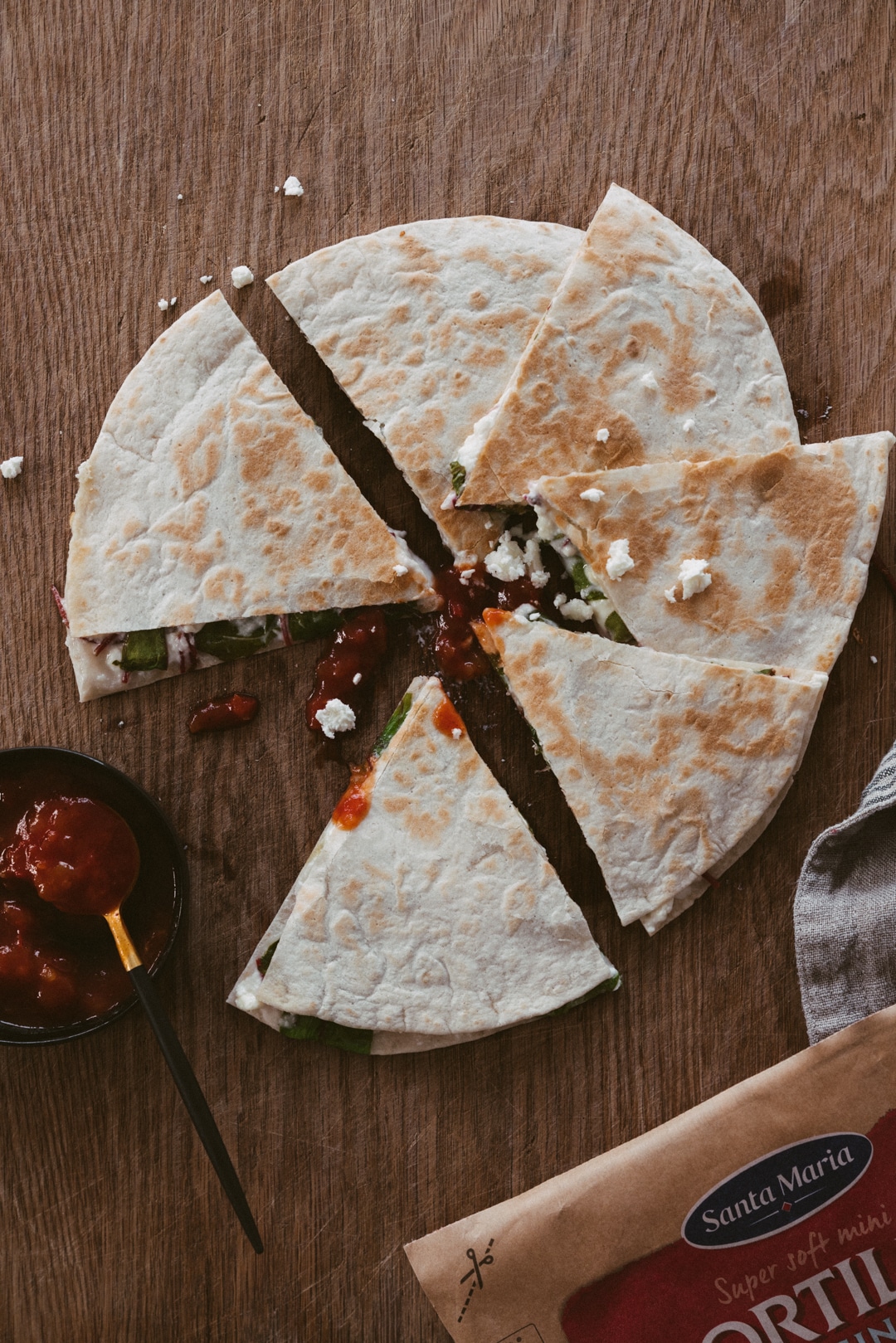 Instructions
Prep a large frying pan. Place one tortilla in a pan, but do not heat it just yet. Add thinly sliced avocado on top, crumble some feta, cover with beet leaves, crumble remaining feta on top and add some jalapeños.
Top with another wheat tortilla and cook on medium heat until it starts to brown at the bottom. Carefully flip over and cook until feta starts to melt and both sides of the quesadilla are equally toasted.
Cut into triangles and serve immediately with some taco sauce for dipping.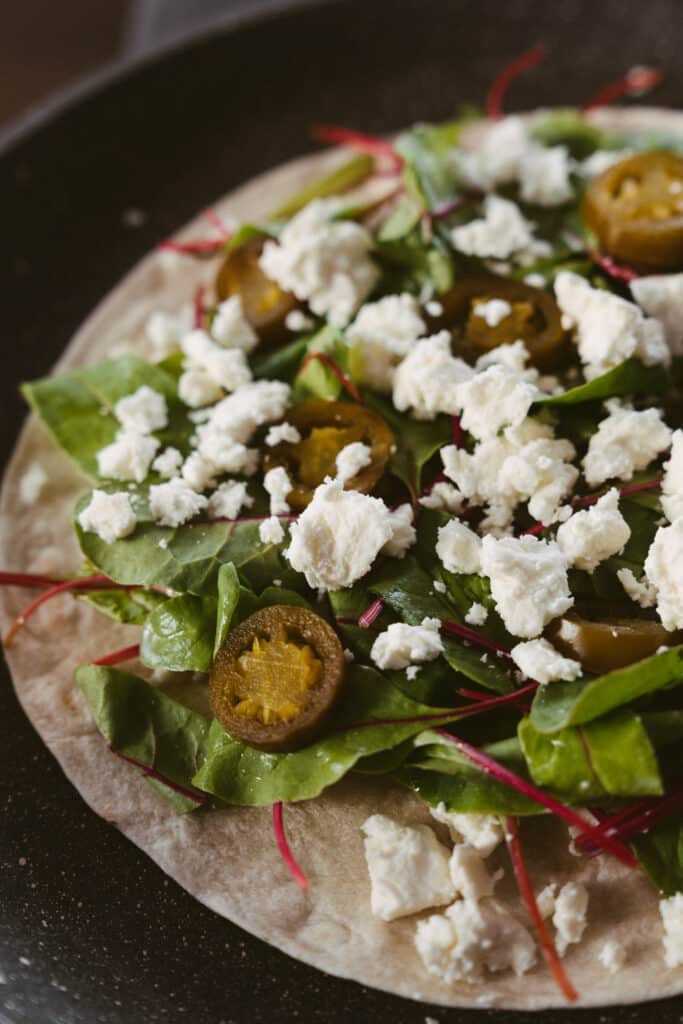 Ingredients
2 large wheat tortillas
70 g of feta
1/3 of a medium avocado
a handful of fresh beet leaves or spinach
a handful of pickled jalapeños
taco sauce to serve