Halloumi And Veggie Tortillas
The other day I threw this tortilla lunch plate together, but it looked so good, I knew I had to take a few pictures and share this accidental recipe with you. Pictured here are the mini wheat flour tortillas, but you surely can use larger ones and turn these into wraps or make tacos with small wheat or corn taco tortillas.
Feel free to explore.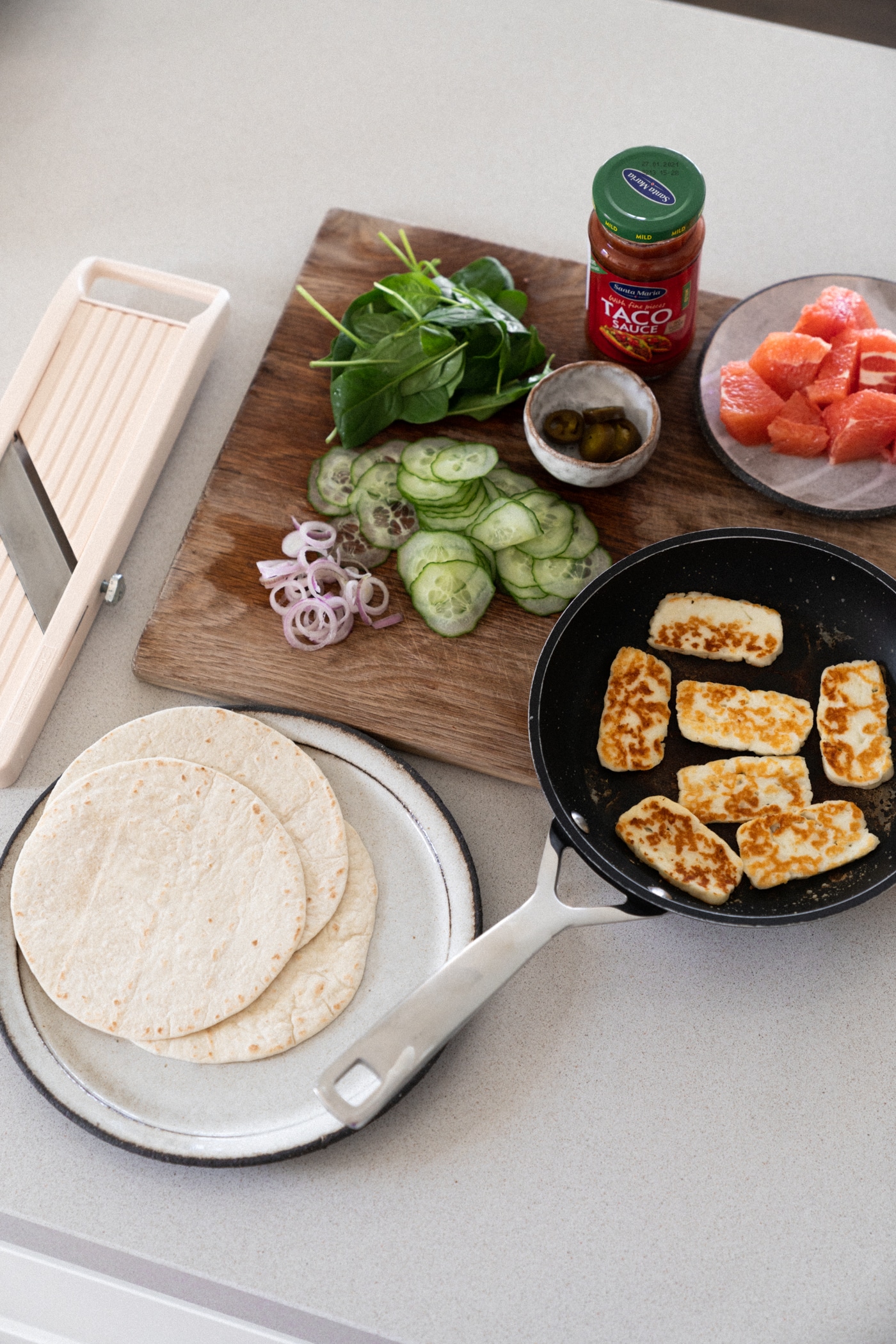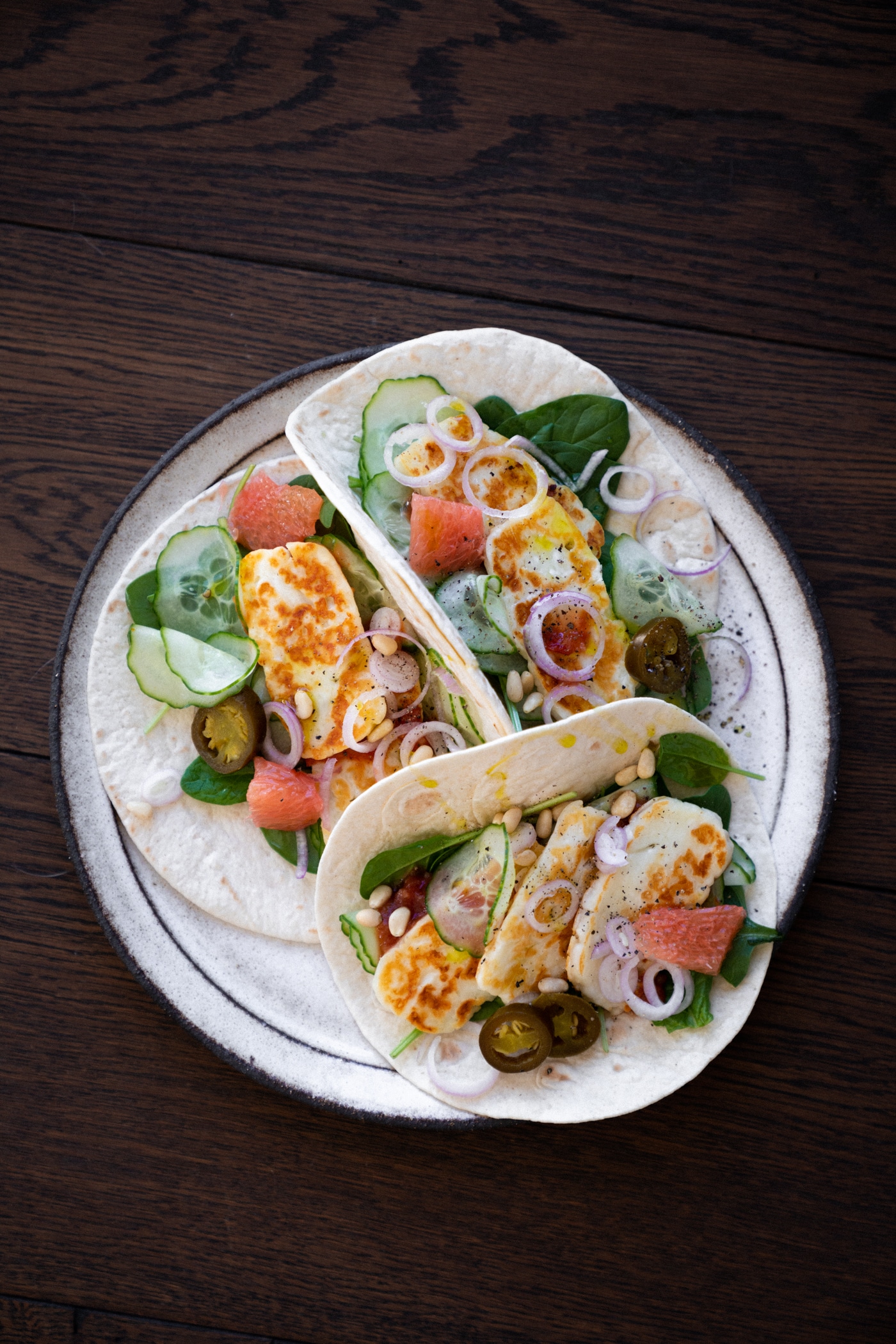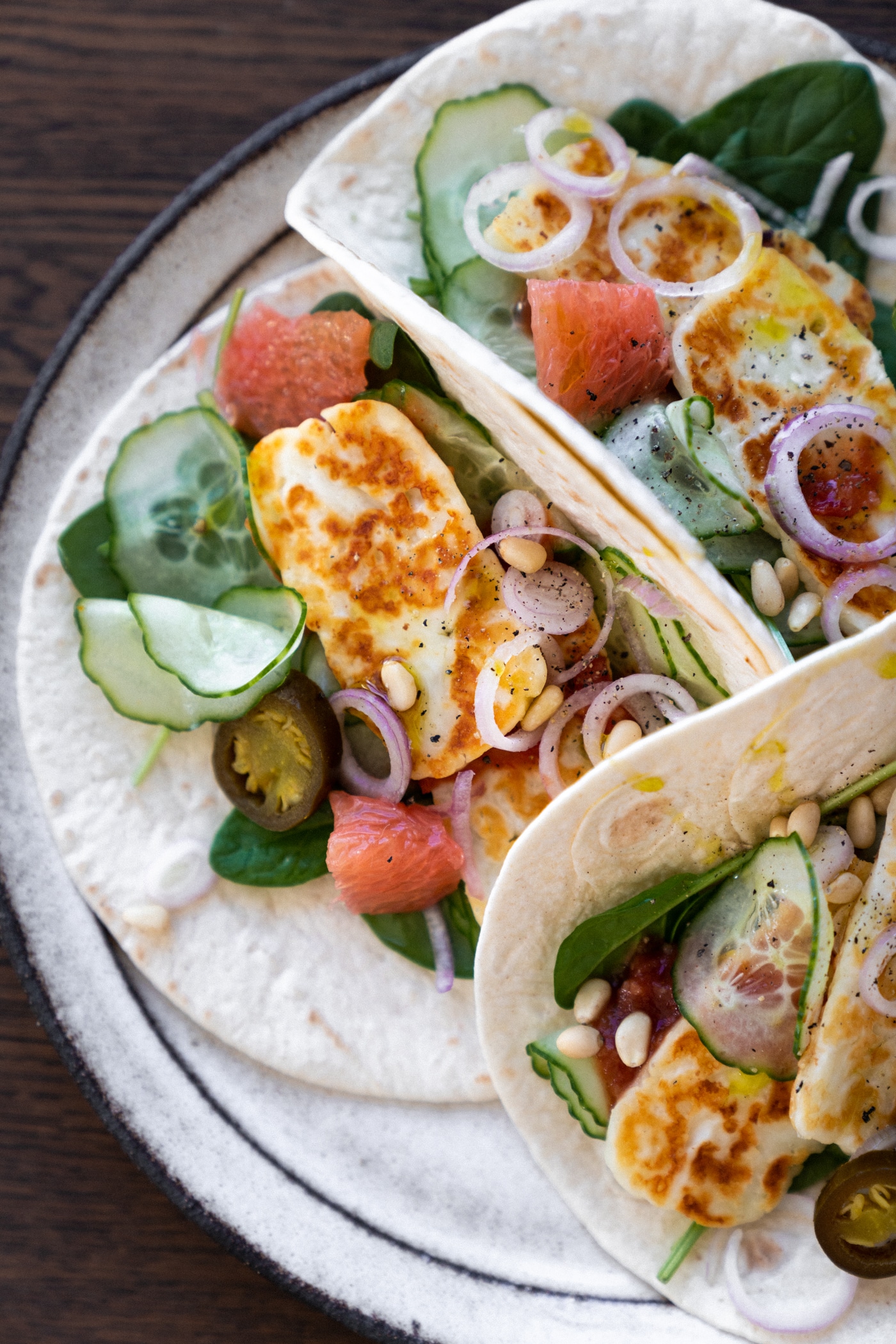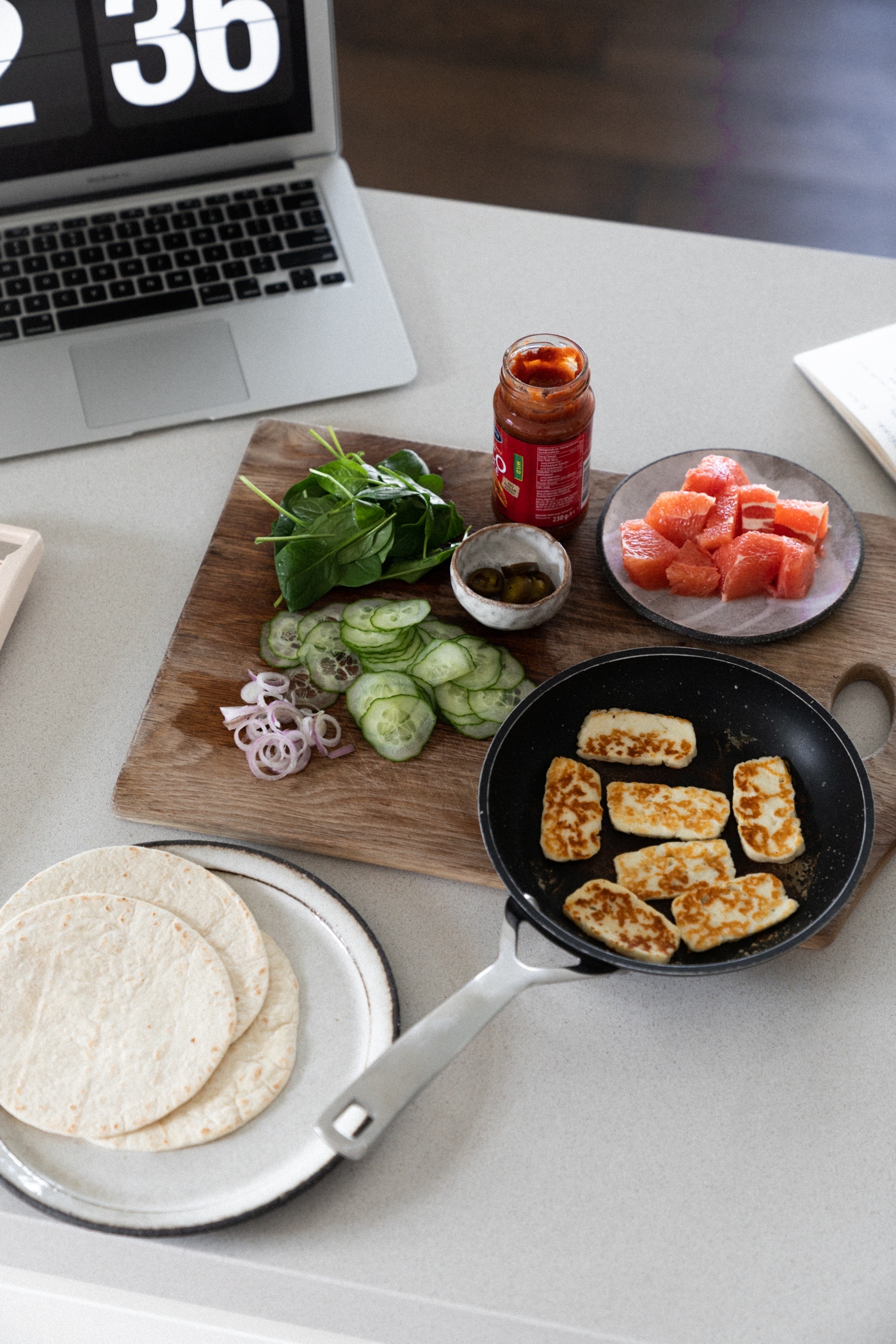 Instructions
Warm the tortillas lightly on a dry frying pan.
Cook halloumi on the same dry pan until browned on both sides.
Thinly slice the shallot and cucumber (I usually take the mandolin out for this task because I like the cucumber paper thin for this type of meals), remove grapefruit flesh out of the peel and cut into smaller chunks.
Layer tortillas. Add fresh cucumber and spinach, drizzle with olive oil, then add a tablespoon of tomato salsa to each tortilla. Top with grilled halloumi, pickled jalapeños, shallots, grapefruit and pine kernels (you can toast them on a dry pan before if you wish). You can also drizzle some yoghurt on top – I love the way it tastes with the salty halloumi, tangy tomato salsa and fresh veggies.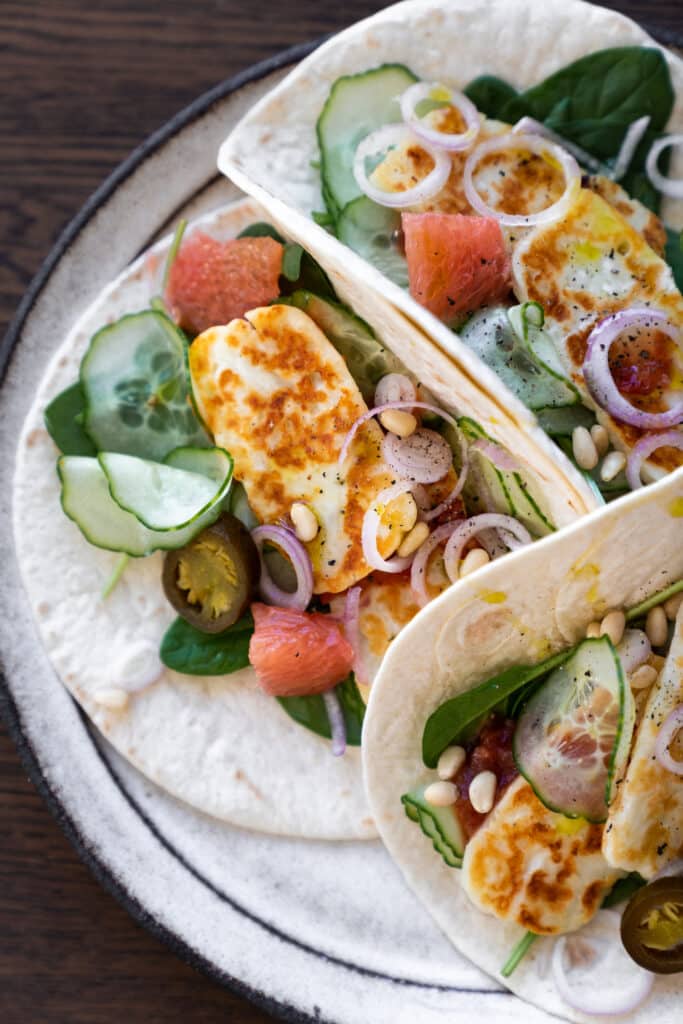 Ingredients
3 smaller soft wheat tortillas
100-120 g of halloumi
a quarter or one third of fresh large cucumber
a large handful of fresh spinach
a couple of slices of pink grapefruit
a couple of pickled jalapeno slices
half of a medium shallot
a handful of pine kernels
a pinch of freshly ground black pepper
a drizzle of extra virgin olive oil
mexican tomato salsa of your choice
yoghurt (optional)