Creamy Tomato, Parmesan And Feta Salad
A very quick and easy recipe to use up all of the fresh tomatoes in the summertime or to remember summer during wintertime.
The combo I absolutely love: juicy tomatoes ("Coeur de boeuf" would work wonders here, but any rich and meaty tomatoes are a good option), creamy good quality feta cheese (I buy mine at a Greek grocery store in one marketplace in Vilnius, theirs is a dream), a generous sprinkling of Parmigiano Reggiano, fresh parsley (or herbs of your choice), extra virgin olive oil, balsamic vinegar and some balsamic glaze for a touch of sweetness. Simplicity at its best.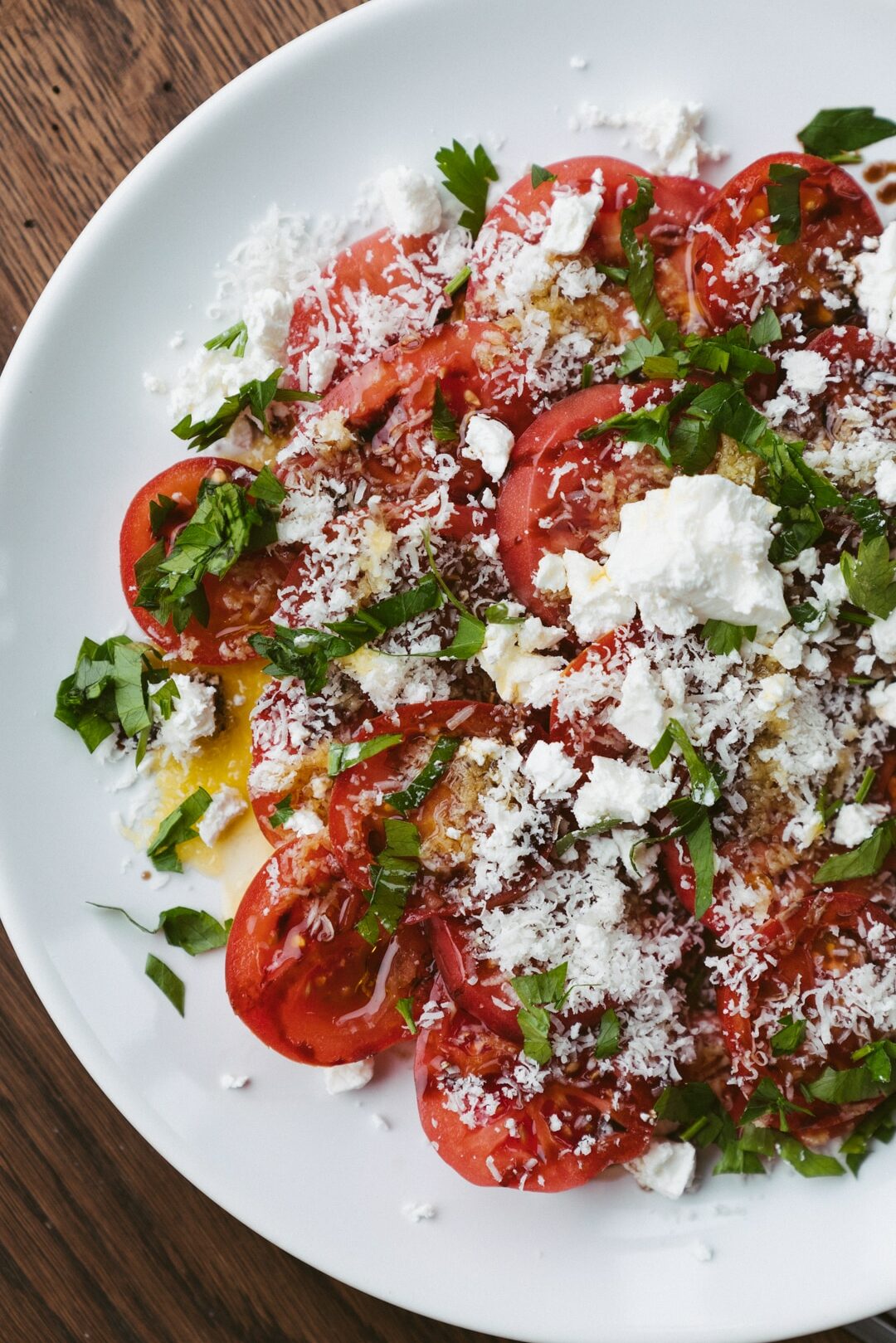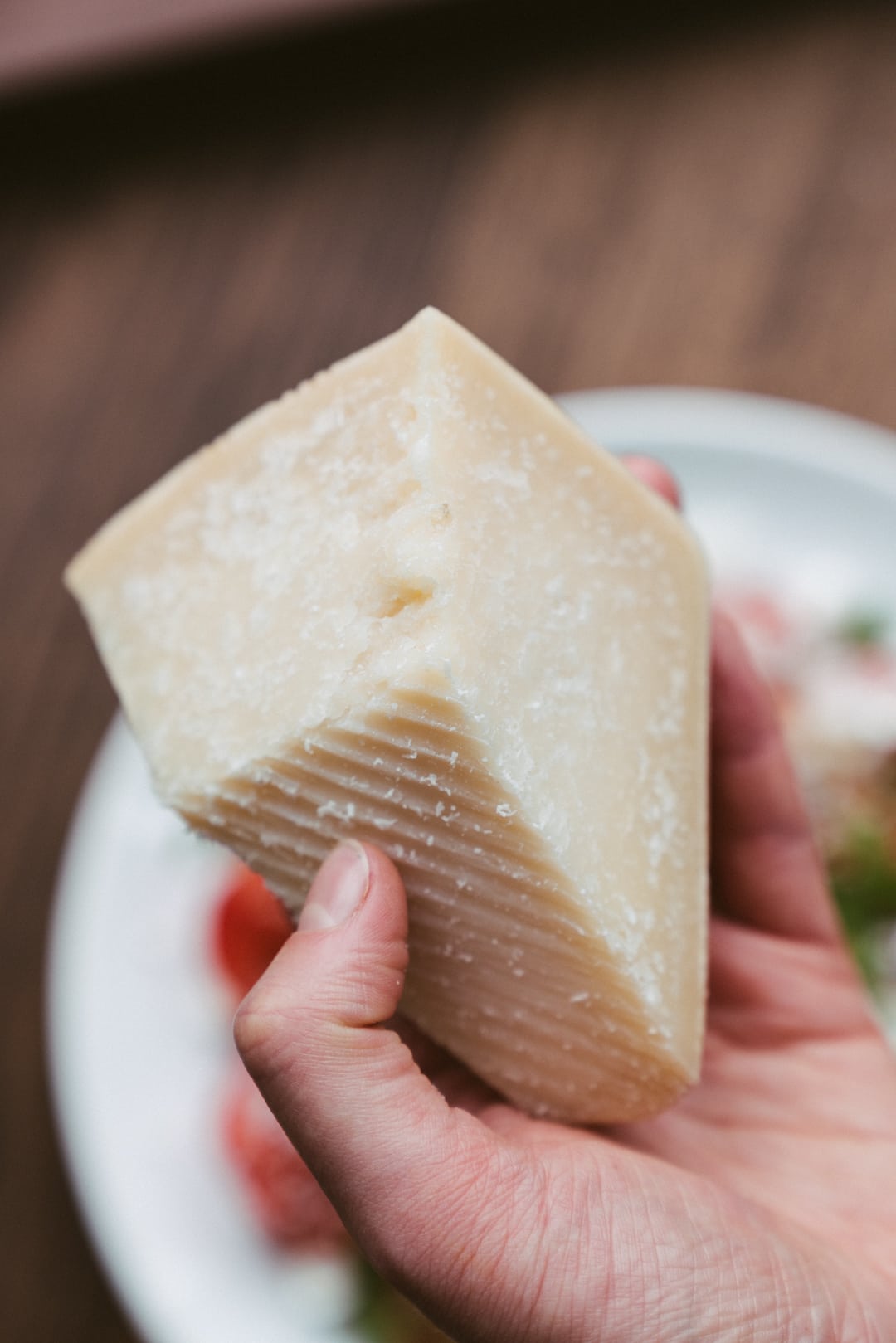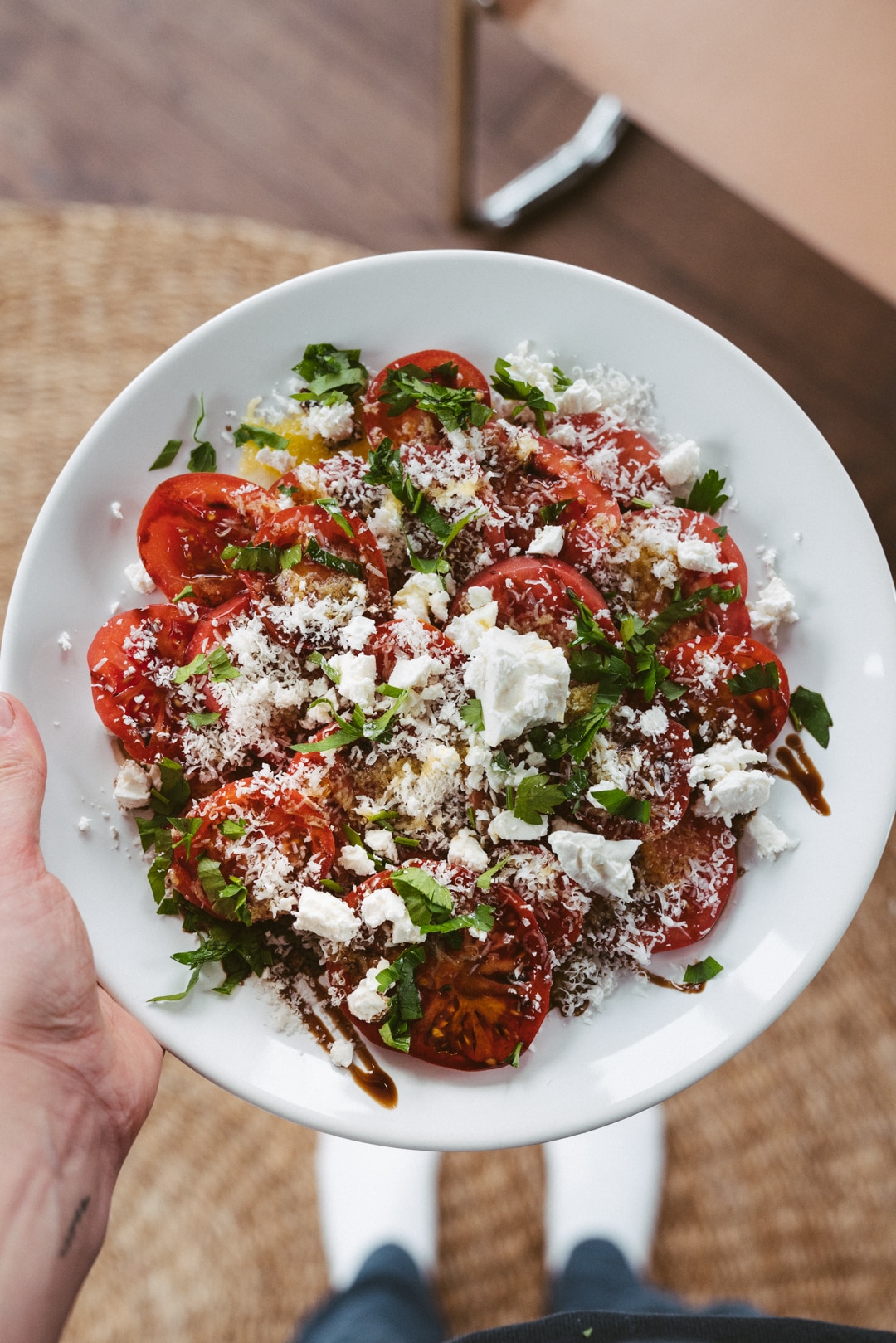 Instructions
Slice the tomatoes and arrange them on a large plate.
Drizzle with olive oil, balsamic vinegar and balsamic glaze. Sprinkle a generous amount of parmesan on top, crumble some feta.
Garnish with chopped fresh parsley and finish with a little extra olive oil on top.
Serve immediately with toasted sourdough or ciabatta.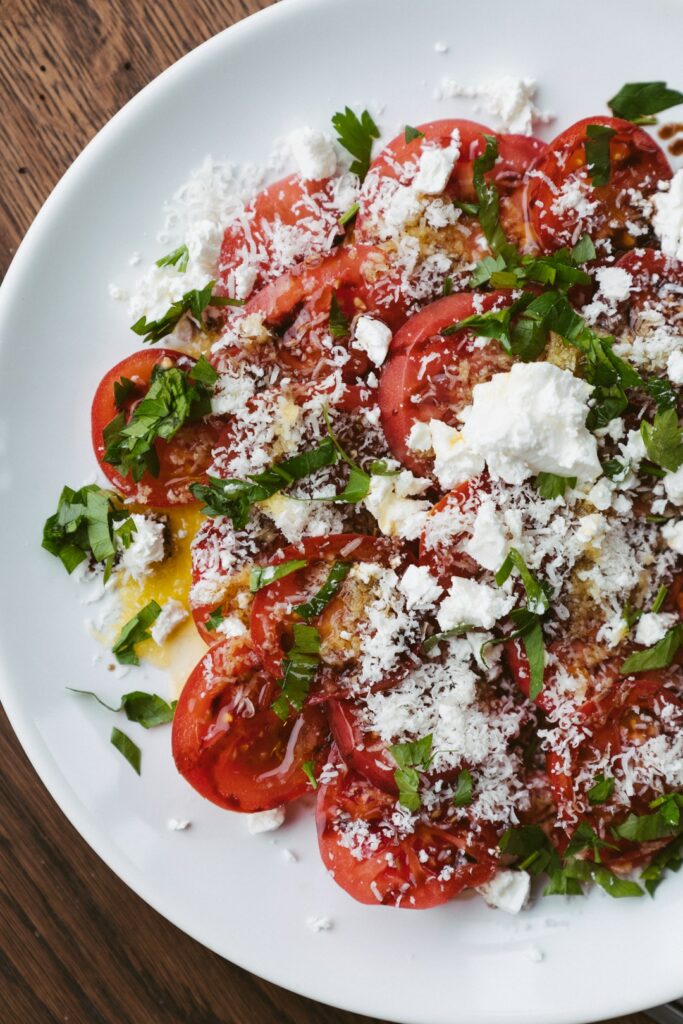 Ingredients
a few larger tomatoes
a piece of feta cheese
some Parmigiano Reggiano
1-2 tbsp of extra virgin olive oil
1 tbsp or more of balsamic vinegar
balsamic glaze
a handful of fresh parsley or other herbs of your choice
sea salt (optional as you will get enough saltiness from the cheeses)