1-Bowl Buckwheat Banana Bread
Fragrant and delicious banana bread made with gluten-free buckwheat flour which gives a beautiful fluffy texture. I started using buckwheat flour to incorporate more gluten-free flour options into my diet, mainly for pancakes and cakes, and am really happy I tried it. At first I thought that buckwheat taste might be overwhelming, but when used amongst other vibrant flavours such as ripe bananas and cinnamon, it loses the distinction.
I hope this recipe inspires you to try out new things in your kitchen, too. Don't be afraid to experiment, the result might surprise you in the best possible way. And if not, at least you've tried.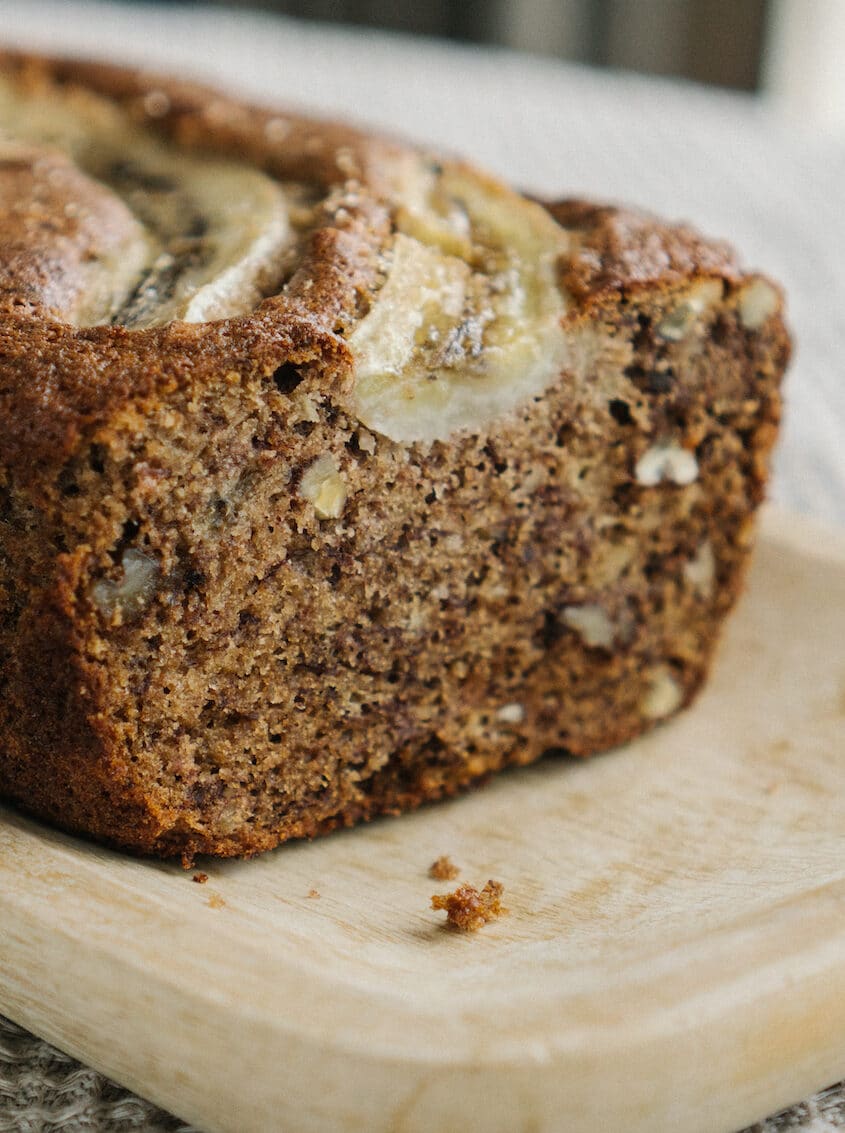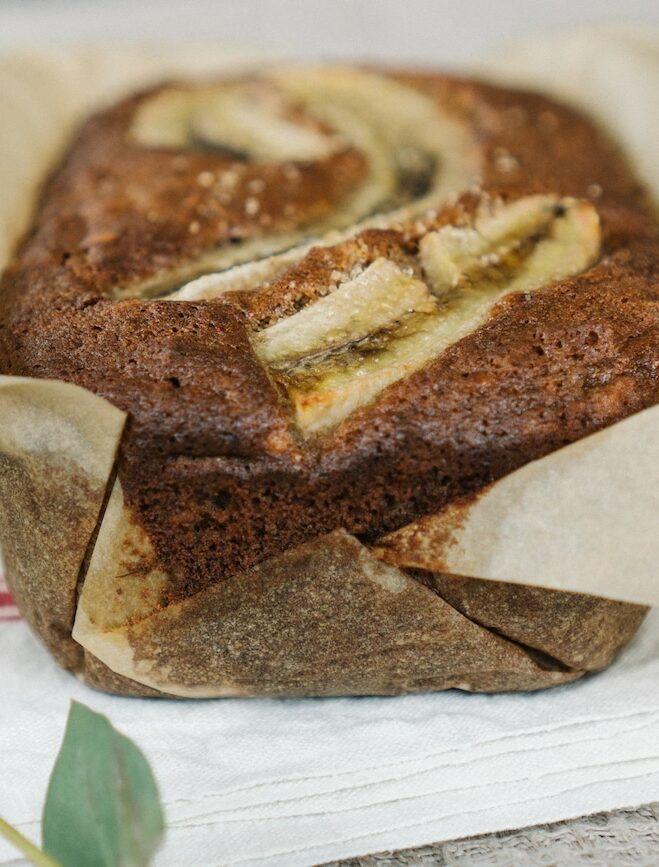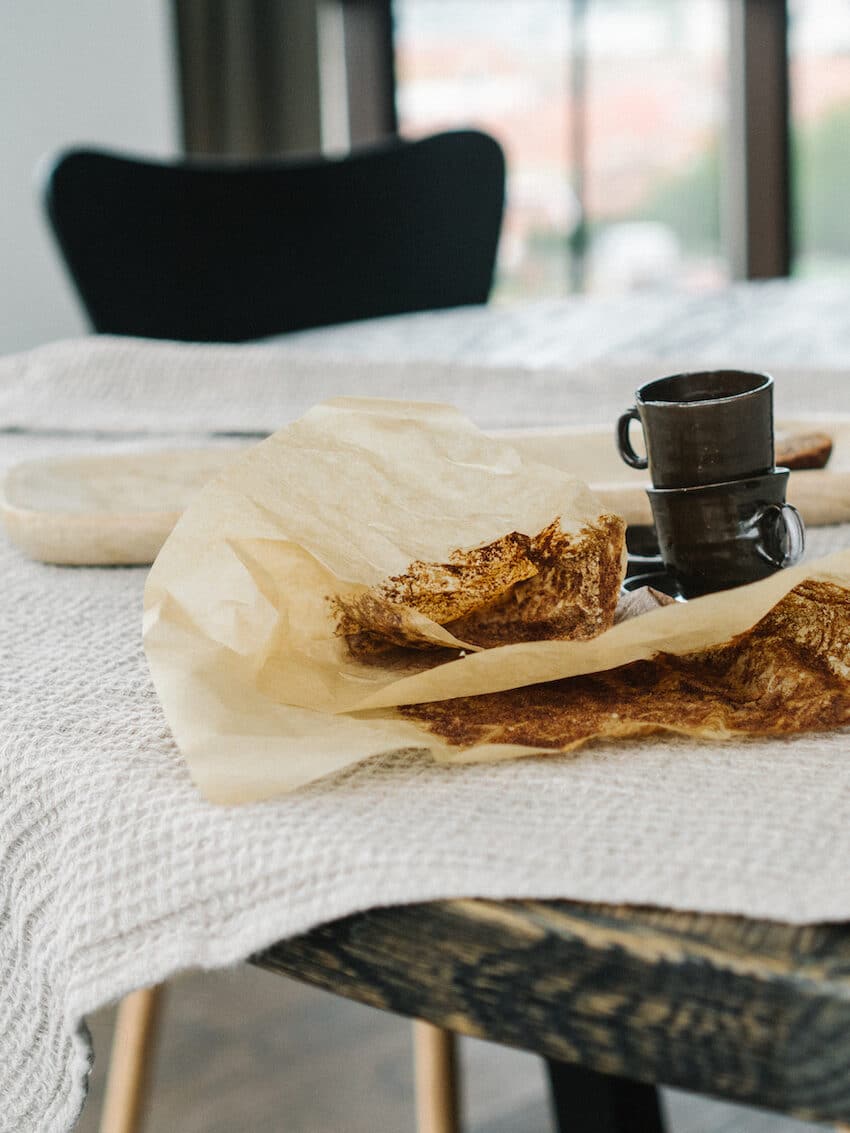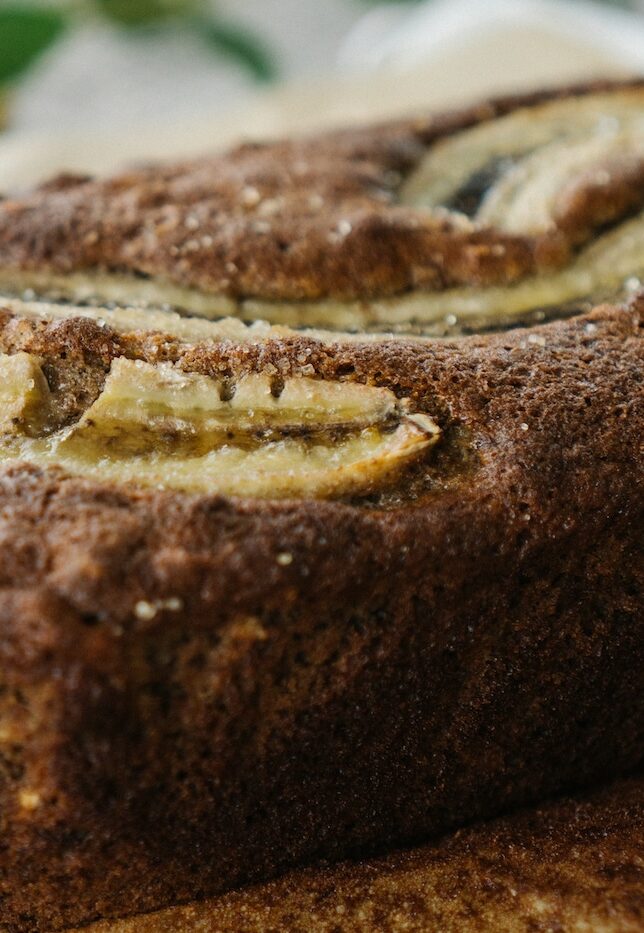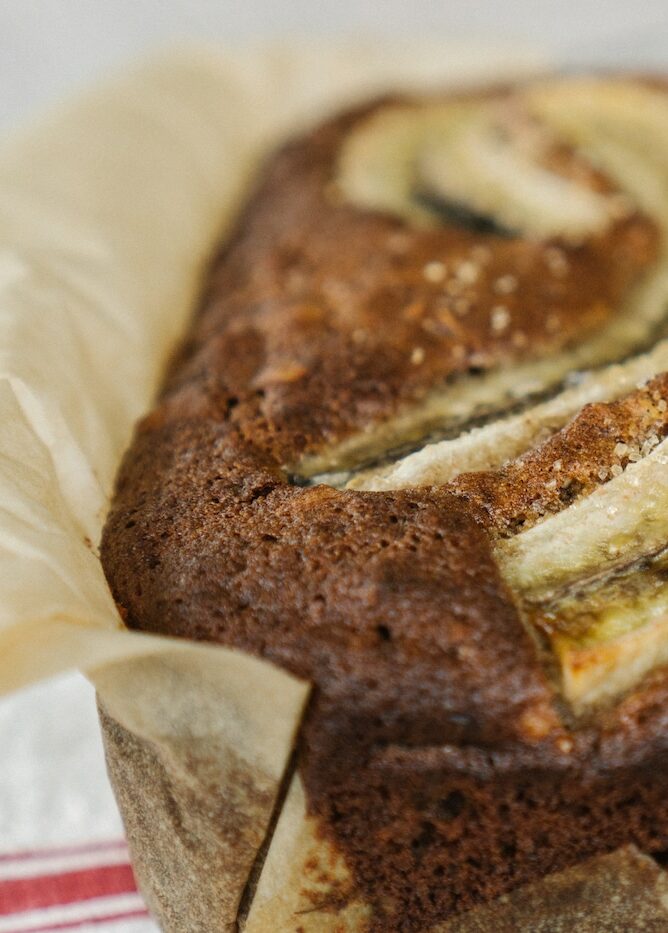 Instructions
Preheat oven to 160°C (fan setting) or 180°C (no fan).
Take a large bowl and mash bananas in it with a fork – take your time to really mash them well.
Beat in the eggs until fully incorporated then add oil, brown sugar and honey, cinnamon, salt, nutmeg. Stir in baking soda mixed with a squeeze of lemon juice. Stir in the buckwheat flour and, finally, the chopped pecans.Let the mixture stand for 5 minutes before pouring it into a baking tin lined with baking paper.
Julie's Tip
You can use walnuts instead of pecans or a mixture of both if you like. I chose pecans because they are less bitter. If you decide to use a different type of fat, make sure it's the kind that stays liquid even at lower temperatures – this way your banana bread will turn out more moist. In this case butter or coconut oil wouldn't be the best choice or to be more precise, the result would simply be different.
Decorate adding banana slices on top if you like, sprinkle some brown sugar and place in the oven for approx. 45-50 minutes or until a toothpick inserted into the centre of banana bread comes out clean or with just a few moist crumbs. Flip over onto a cooling rack, let cool and then serve.
Julie's Tip
Start checking if your banana bread is done after 40 minutes as baking times may vary due to actual oven temperature, baking tin material and colour, depth of your baking dish, etc. Better safe than sorry!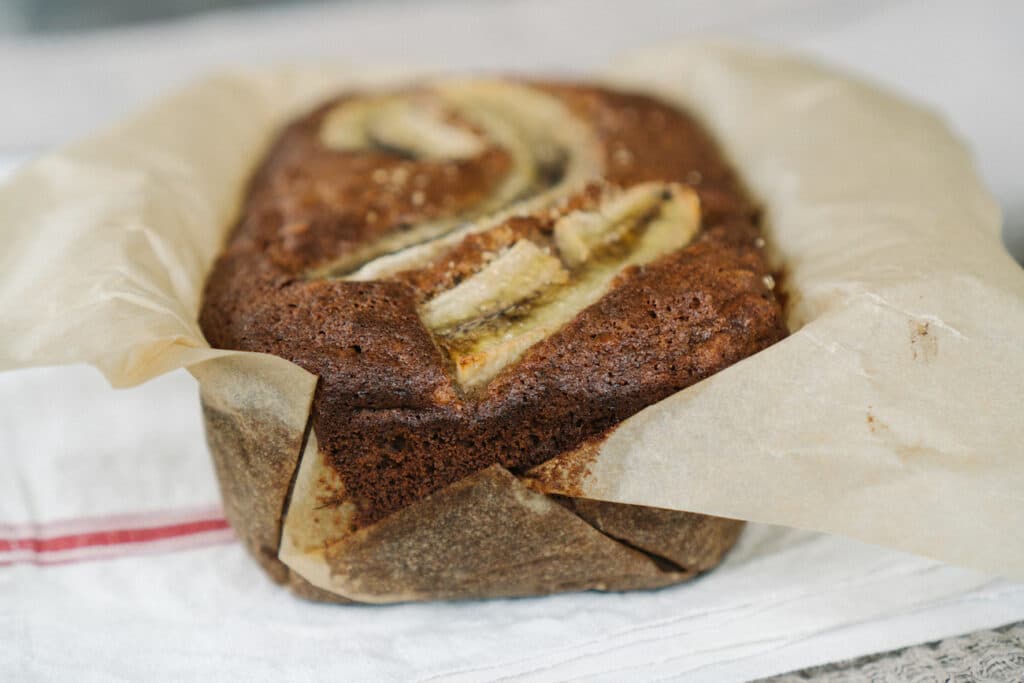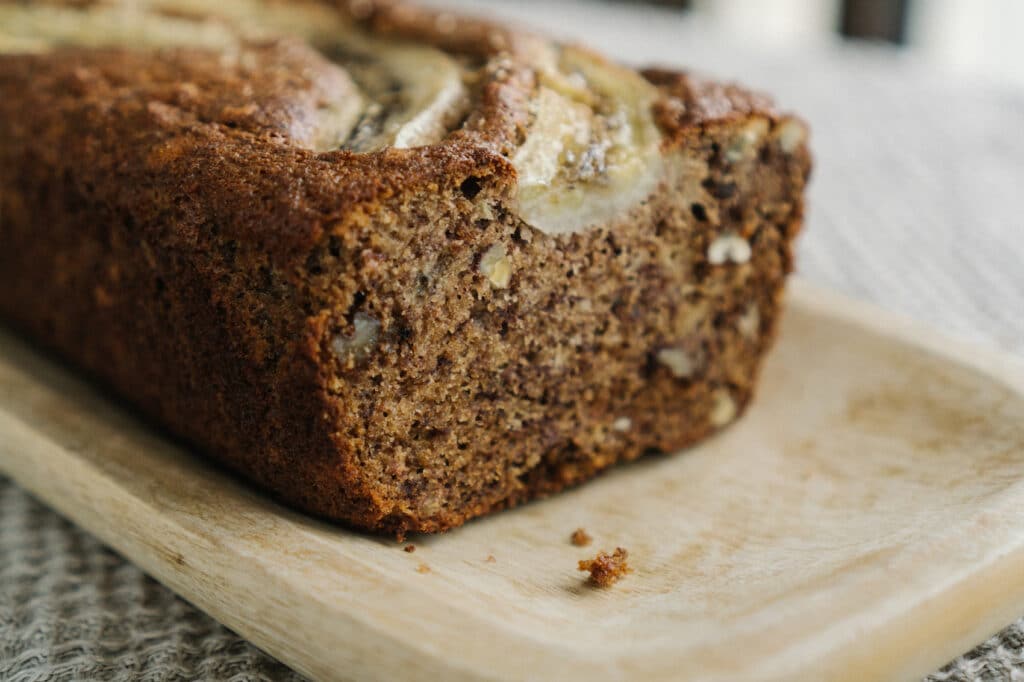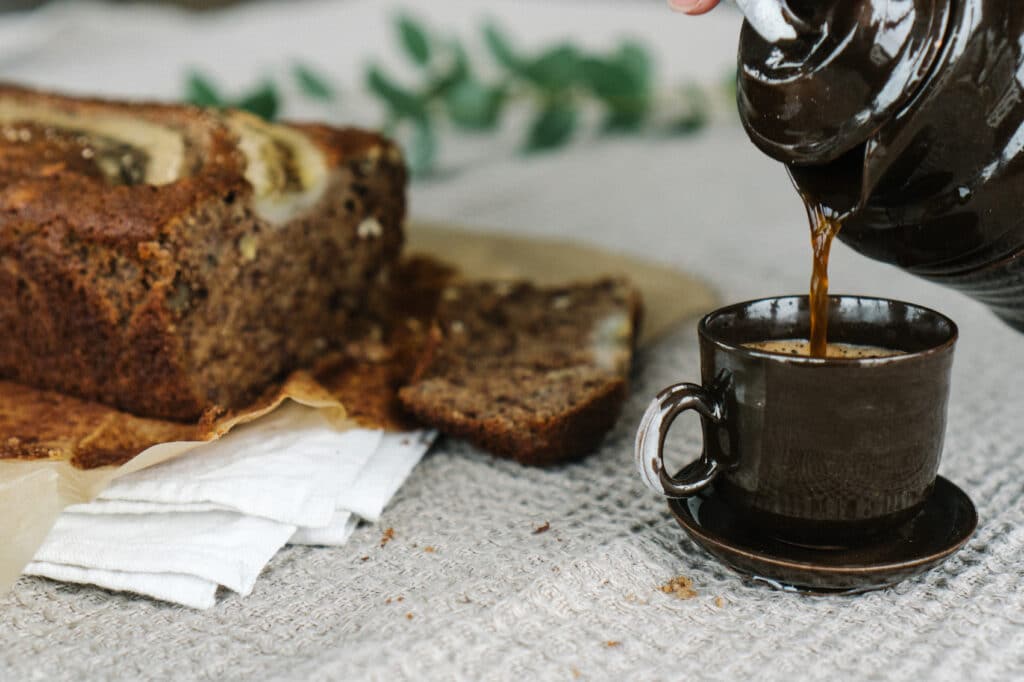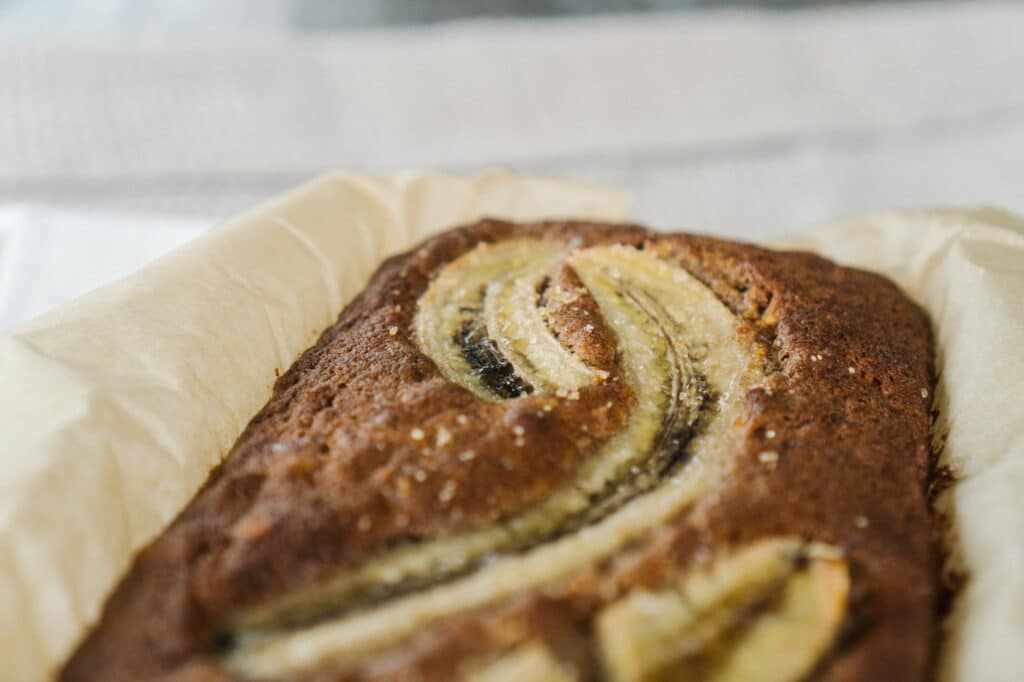 Ingredients
3 ripe bananas (+1 for decoration – optional)
2 medium eggs
1 cup of buckwheat flour
1/4 cup of brown sugar
1/4 cup of honey or maple syrup
1/3 cup of neutral tasting oil (e.g. unrefined organic sunflower seed oil)
1/3 cup of pecans or walnuts, chopped
1 teaspoon of baking soda + a squeeze of lemon juice
1 teaspoon of cinnamon
a pinch of salt
a pinch of nutmeg