Easy And Delicious Carrot, Coriander And Coconut Soup
To me, the best lunch is when I get to eat a bowl of soup. Soups and stews to me is the ultimate comfort food, because it's warming and not heavy on the stomach. That being said, I am a big soup fan therefore here's one more recipe to please all of you who think the same.
I chose carrots for their sweetness and creamy texture when cooked. Pair them with some silky coconut milk, add some lentils and you will have a beautiful filling meal which is:
high in fibre
high in plant based protein and monounsaturated fats (help to normalise cholesterol levels)
rich in vitamins A, K, B6, biotin and potassium
Because it only takes 30 minutes to make this soup and the hardest part of it is chopping the onion, I'm sure this recipe will be a keeper.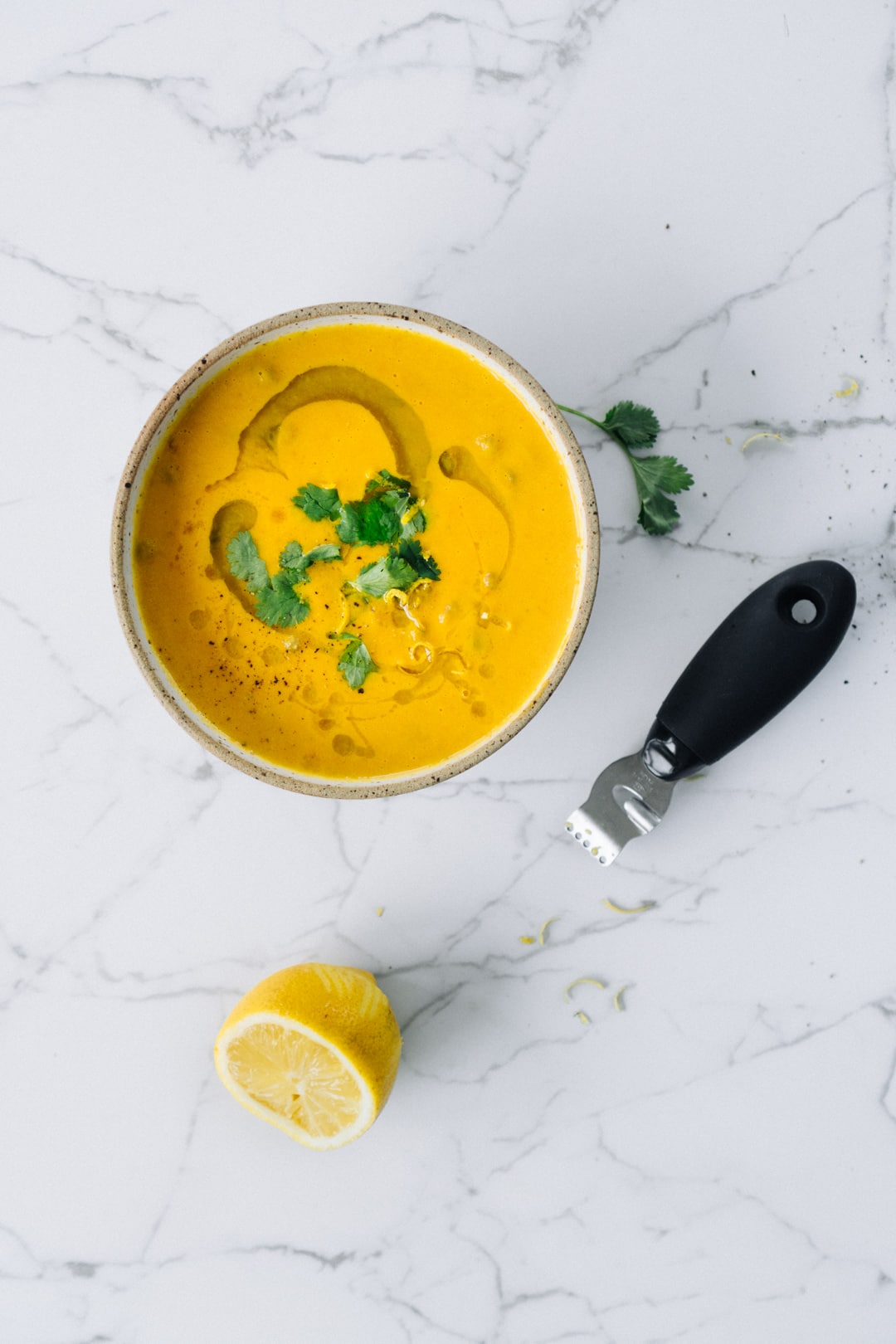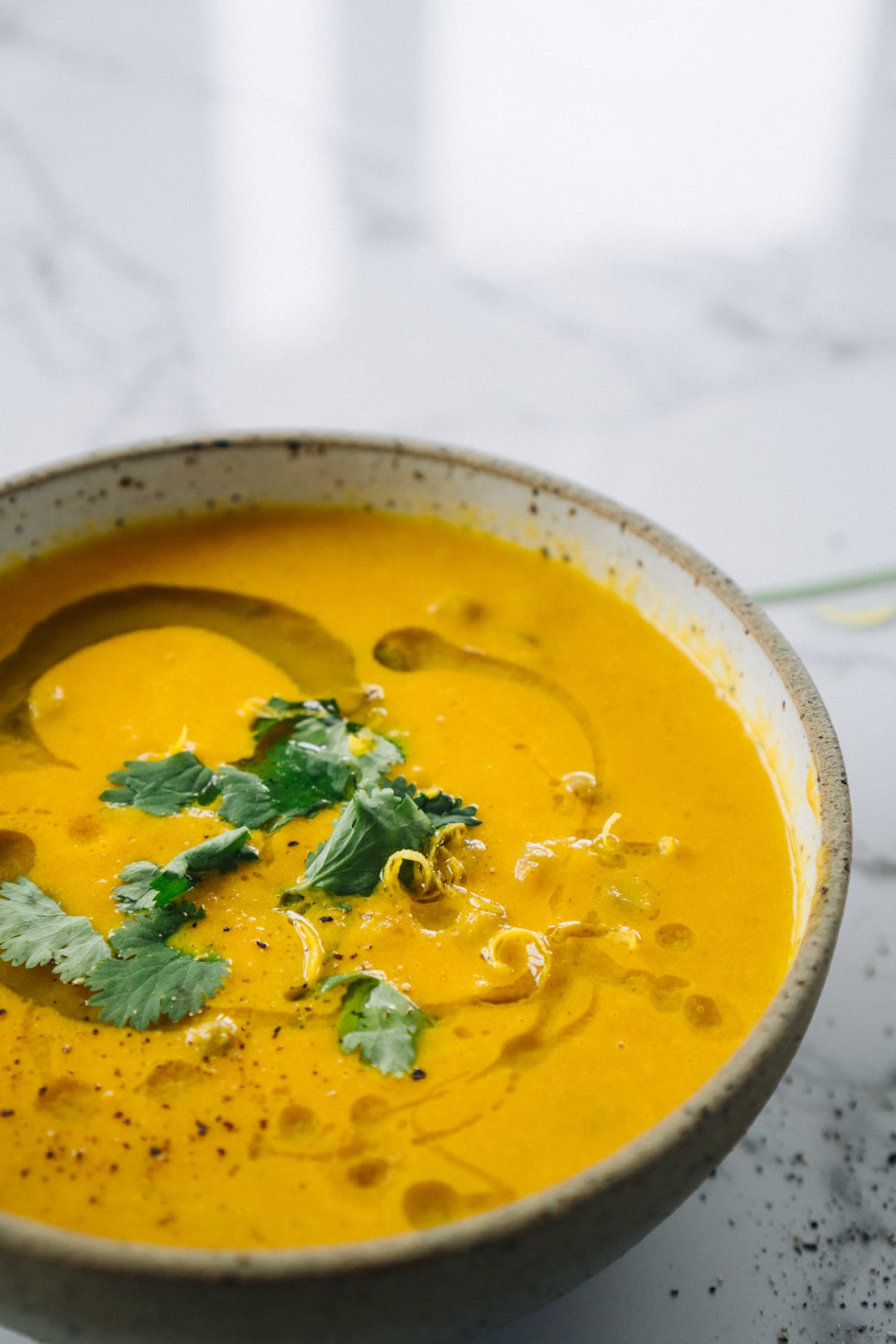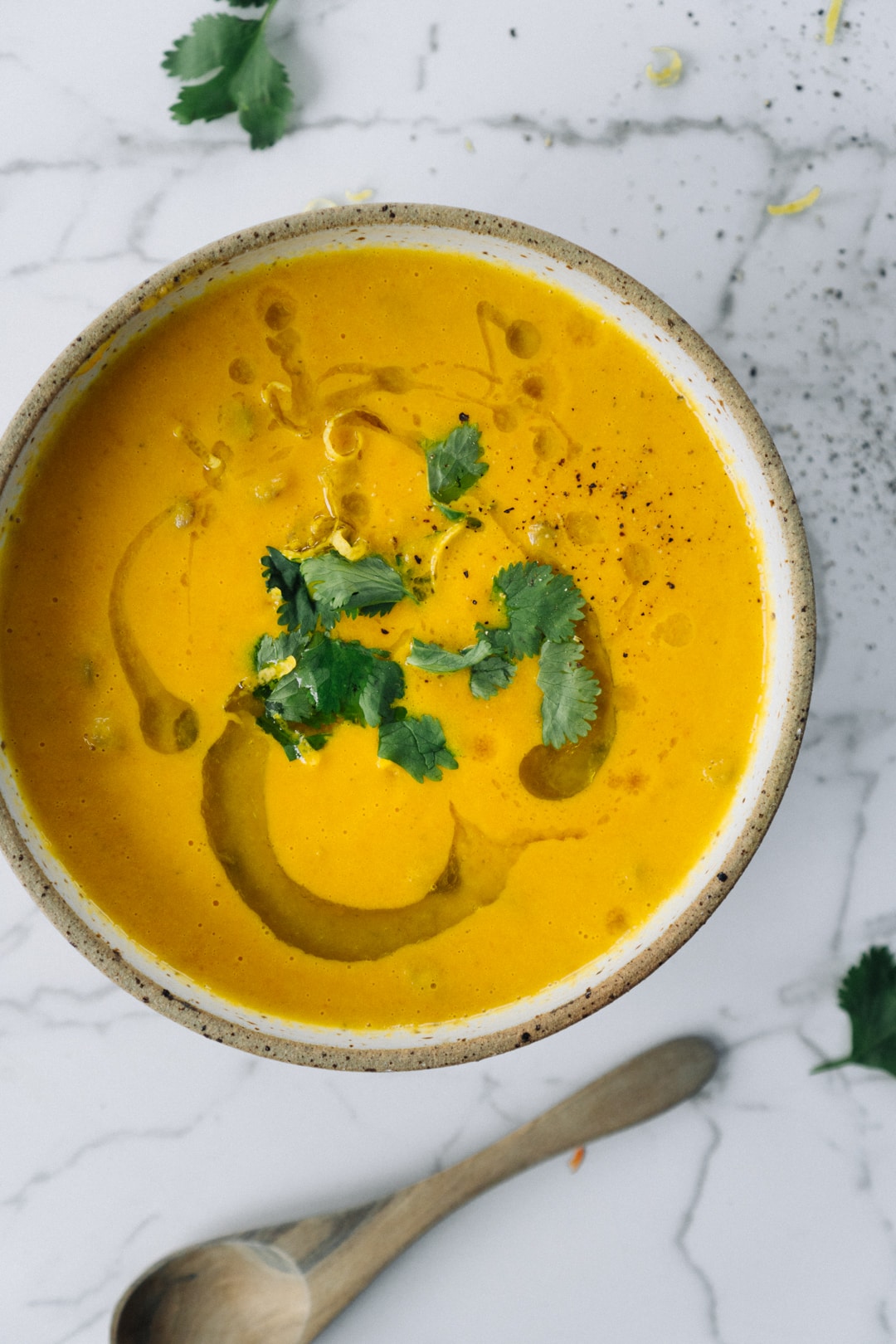 Instructions
Finely chop the onion and slice carrots into equal thin slices.
Heat a large pot, add the olive oil, onion and cook until the onion is slightly caramelised and translucent. Add carrot slices, pour in the coconut milk, water or vegetable stock, salt, add finely chopped coriander (reserve only a few pieces for garnish).
Bring the pot to a boil, cover with the lid slightly open, reduce heat and let simmer for 25 minutes.
Once the soup is done cooking, blend it using a hand blender until you reach creamy consistency.
Squeeze in some lemon juice and stir in lentils.
Serve with a drizzle of extra virgin olive oil, some black pepper and coriander.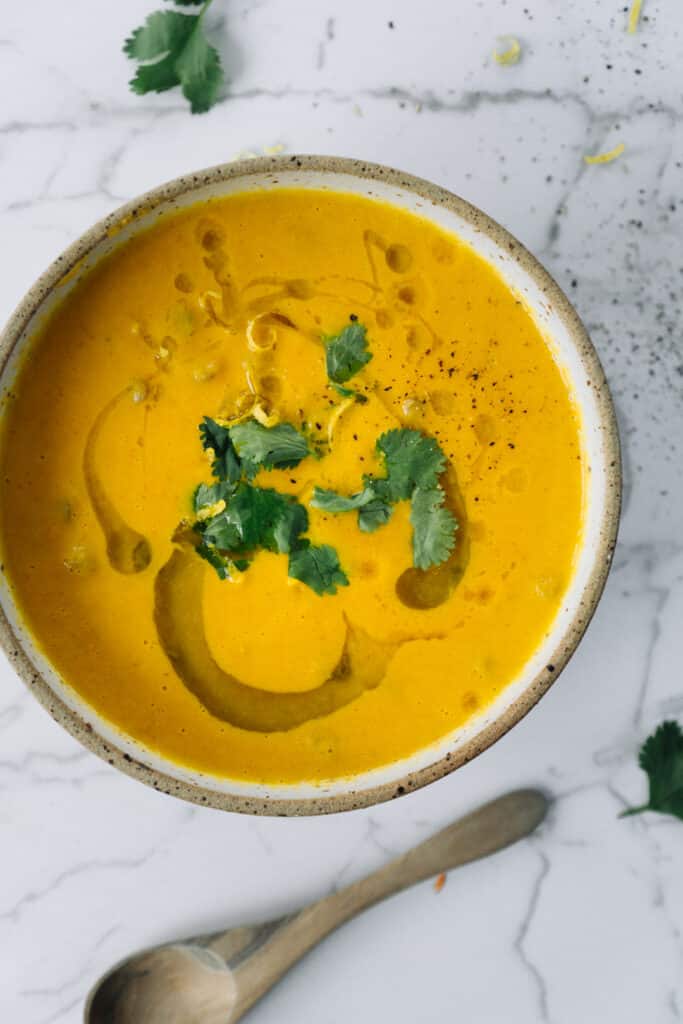 Ingredients
300 g of carrots
1 can of full fat coconut milk
2 tablespoons of extra virgin olive oil + a drizzle for serving
1 onion
large handful of fresh coriander
1/4 tsp or more sea salt
half a can of green lentils or about 200 g cooked
2 cups of water or vegetable stock
a squeeze of lemon juice or a teaspoon of apple cider vinegar