Back from the countryside after a long weekend of making my dream outdoor dining table come true and having the very first dinner around it. The highlight? Crunchy herbed falafels.
The perfect crunchy and textured falafel recipe, ready for you to save it on Pinterest for fibre-packed plant based weeknight dinner ideas.⁠ I make mine with LOTS of fresh herbs like basil, coriander and parsley for a brighter pop of colour inside and a bolder flavour.⁠ ⁠ These are great not only for big meals, but also as a wholesome snack. You can even prep more mixture and freeze it, take these with you for lunch or prep some snack jars to keep in the fridge. I mean, YAY, Falafels. ⁠And no, they're not difficult to make as it might seem at first, you just need a food processor and some dry chickpeas to soak overnight.⁠
Why should you falafel at home?
falafels are nutritious, packed with fiber⁠
freezable prior cooking (for perfect falafels anytime)⁠
perfect for snack⁠ing
great addition to your lunch box⁠
vegan and gluten-free, suitable to most people
⁠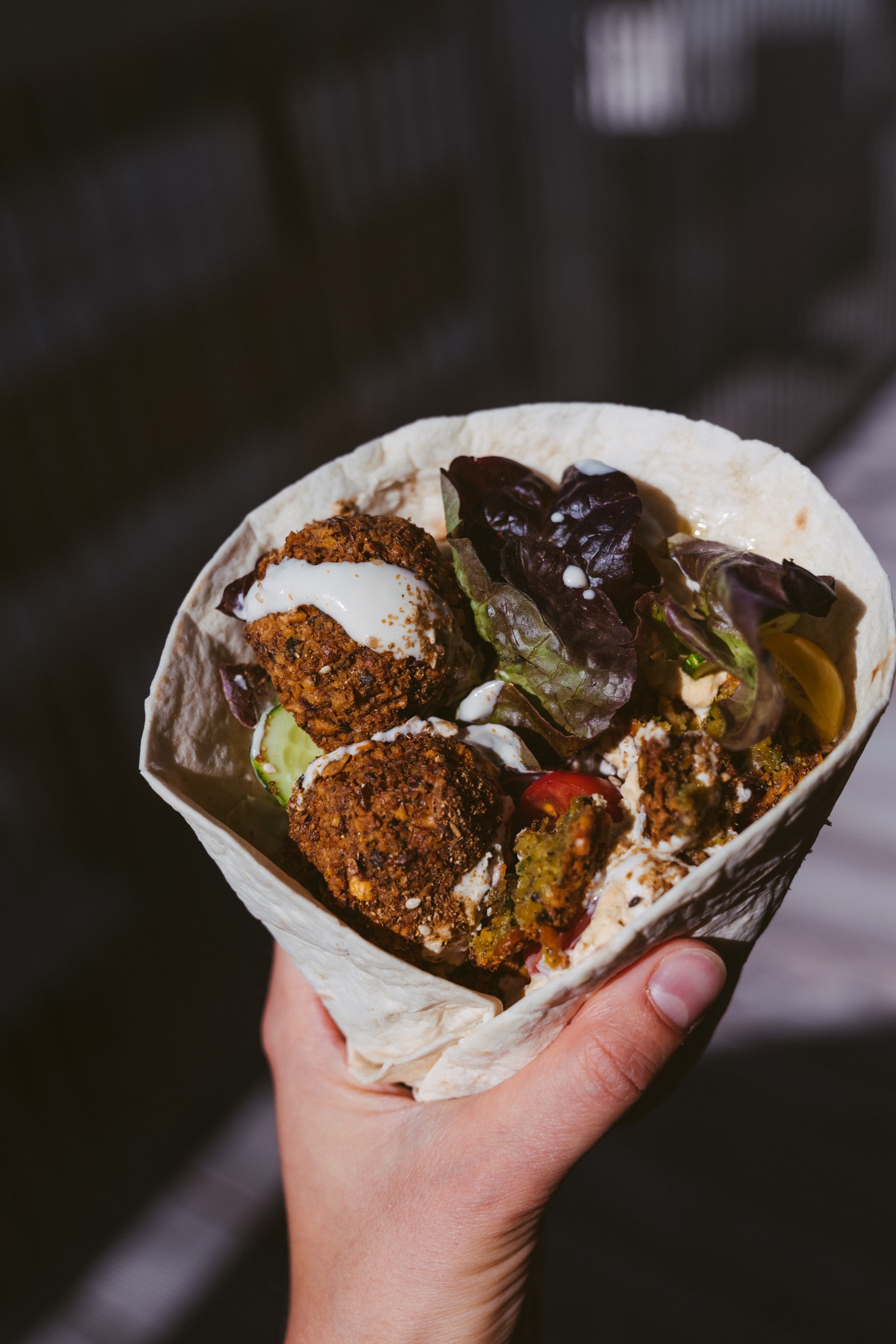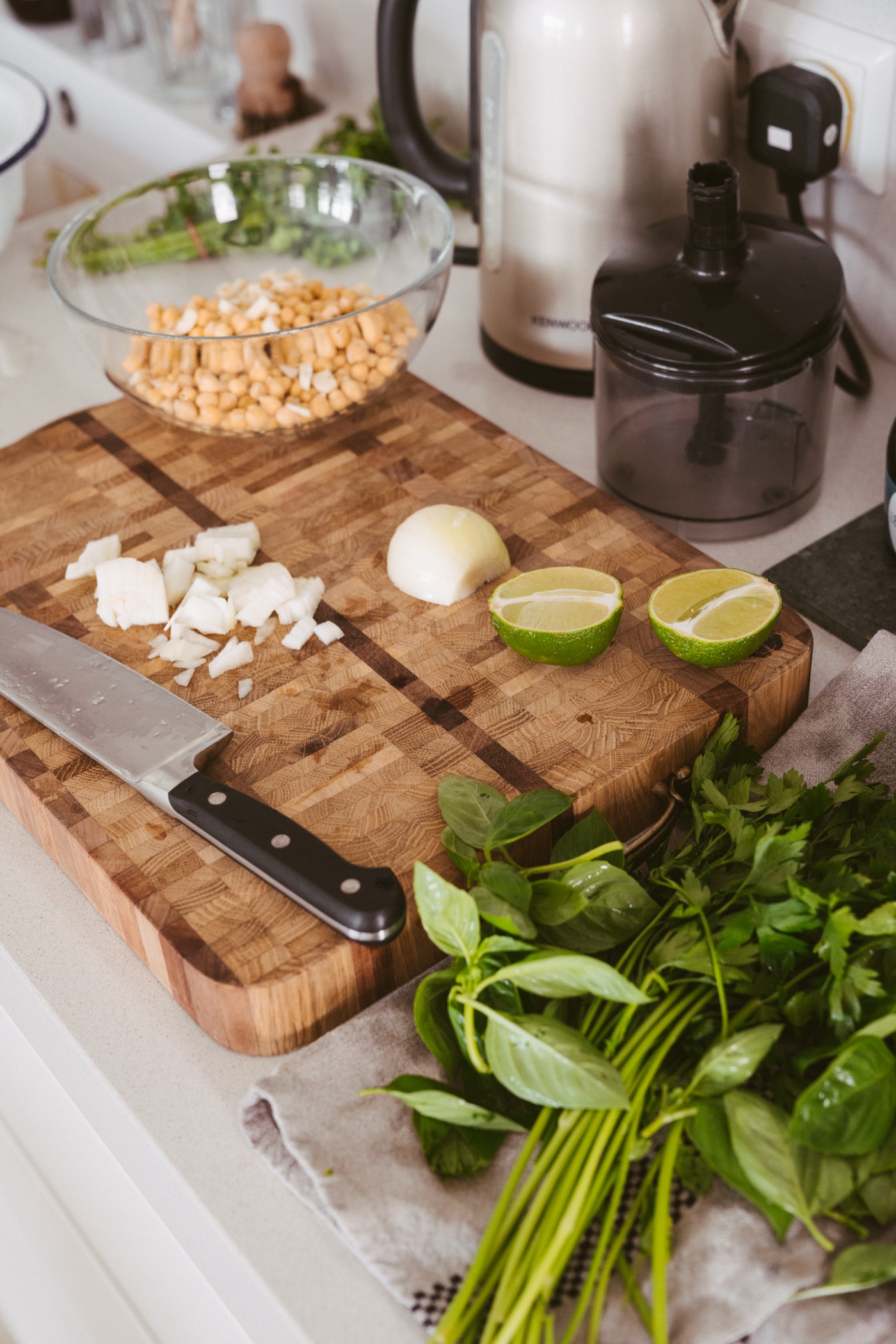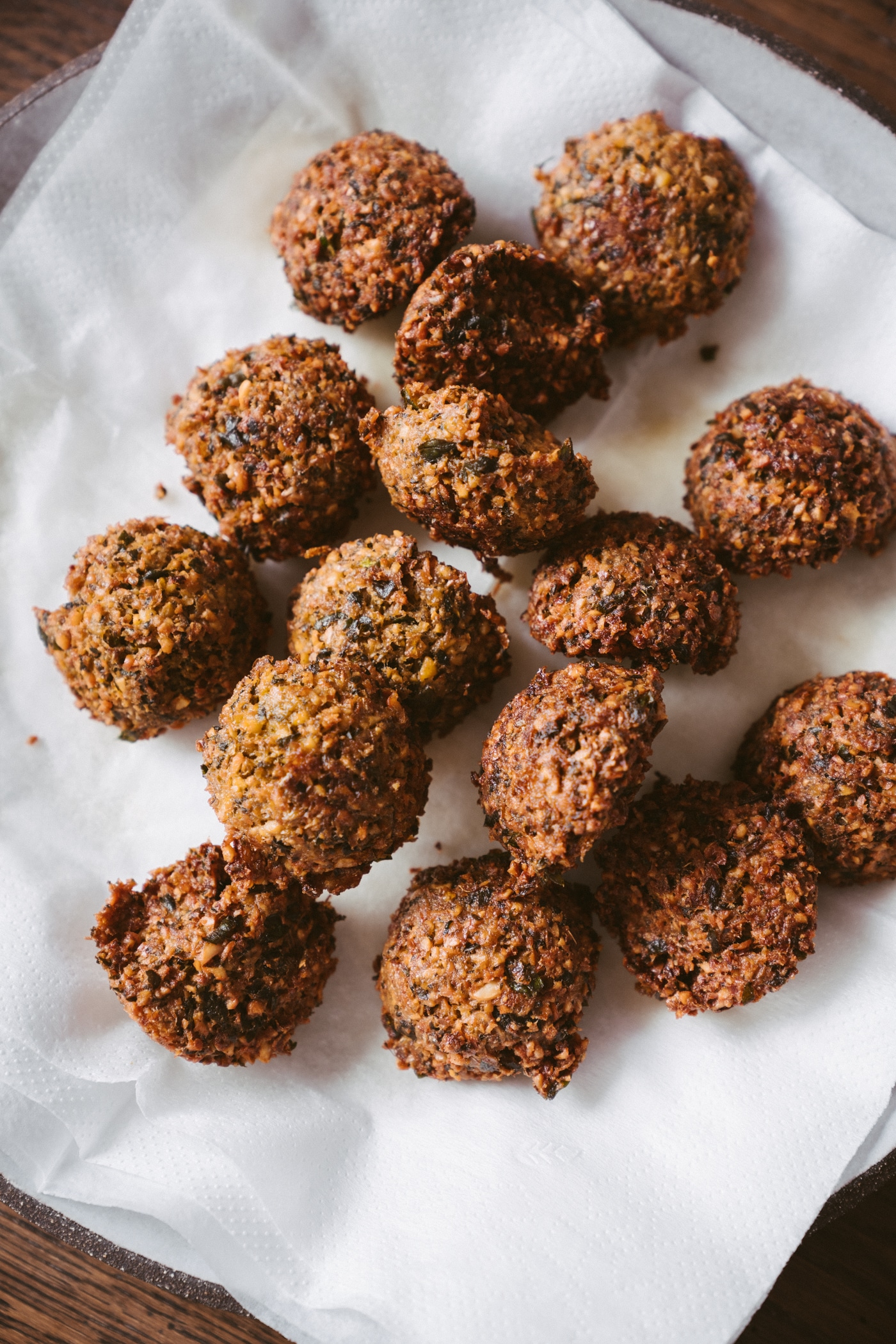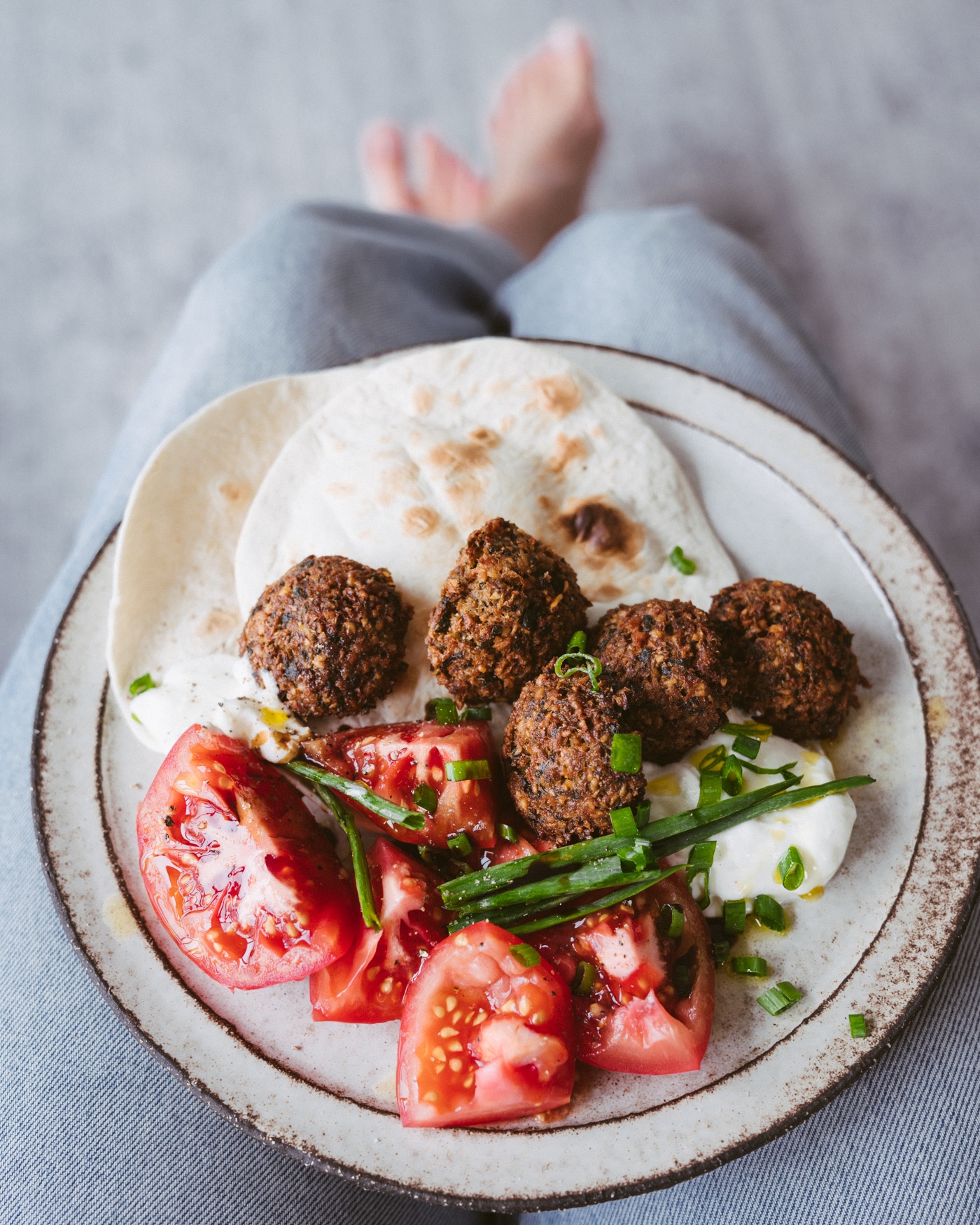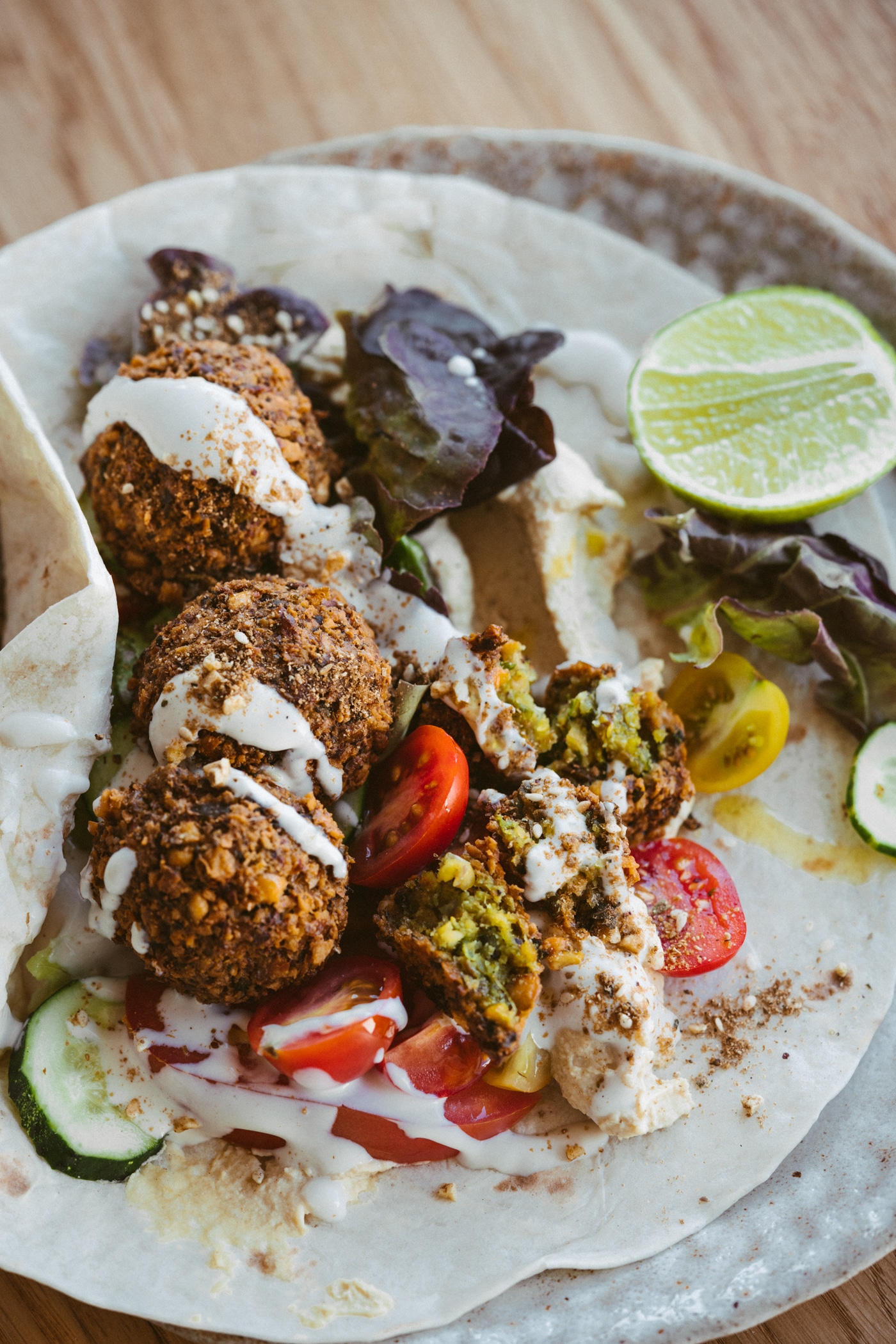 Instructions
Soak chickpeas in plenty of water overnight. Drain.
Rough chop garlic, onion and herbs and mix with the chickpeas. Pour in lemon juice, olive oil, baking powder and all of the spices. Place mixture in a food processor and blend until you reach even consistency that is similar to the one in a picture below – it should be quite fine.
Mix in the flour a tablespoon at a time until the dough is pliable (it should be fairly easy to form falafels). Form dome shaped falafels using a spoon measure or simply your hands.
Julie's Tip
Using fresh herbs for falafel mixture adds depth of flavour and a lovely bright green colour inside.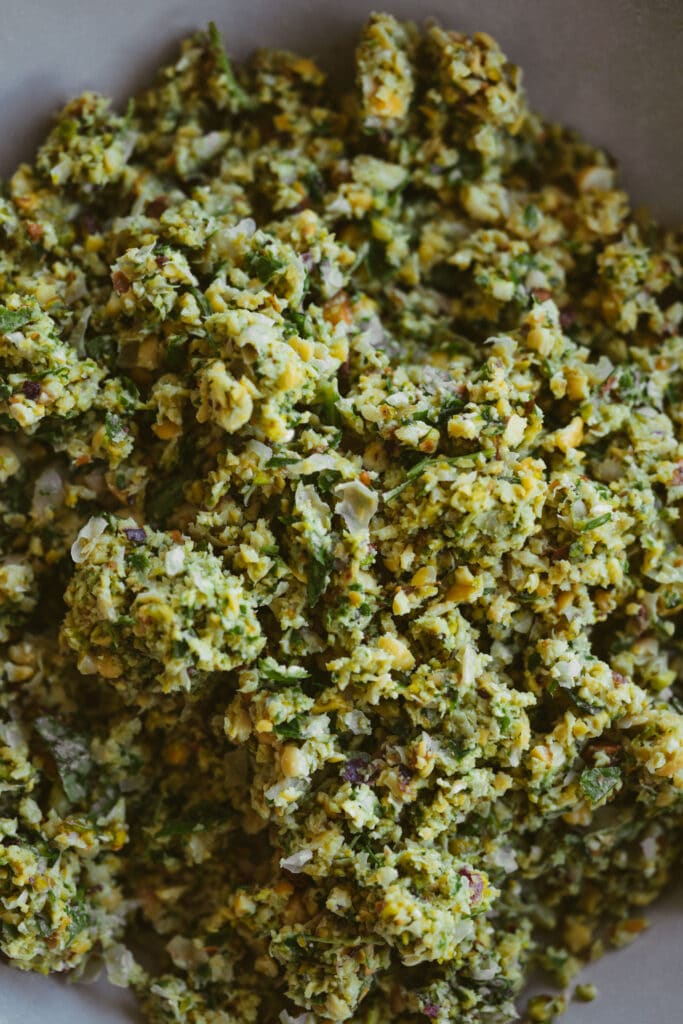 Heat oil in a medium size pot and cook falafels on medium heat until deep brown in colour. You can test if the oil is ready by adding some falafel mixture inside – it should bubble vigorously.⁠
Once the falafels are browned, remove them from oil onto a paper towel to cool.⁠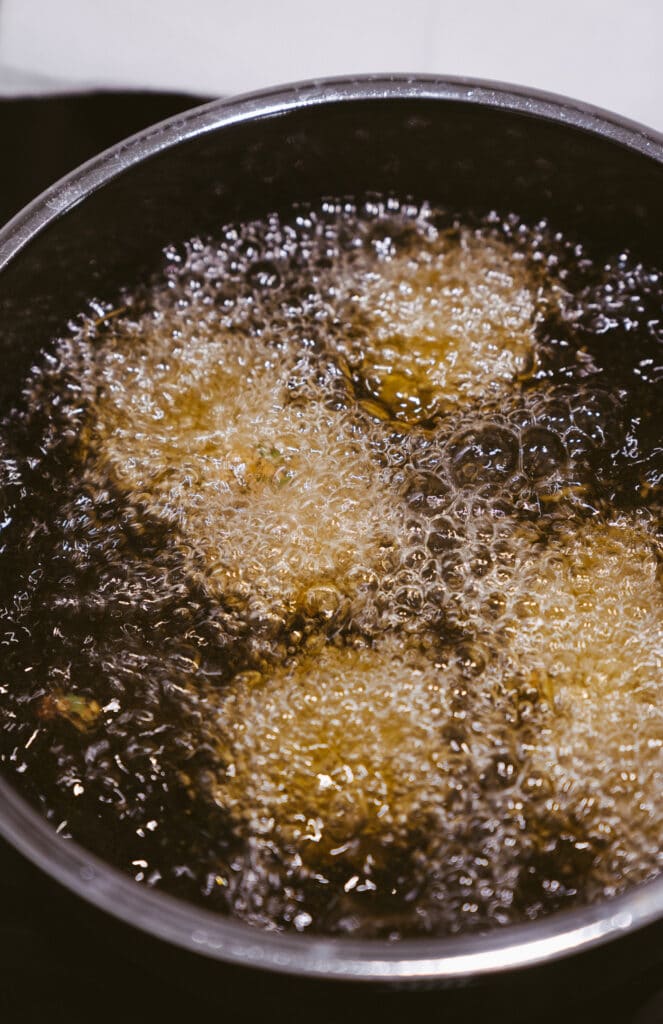 Serve with yoghurt, vegetables and toasted flat bread or add to any lunch bowl, wraps and hummus plates.
Julie's Tip
You can also make a double or triple batch and freeze the remaining dough. If you do decide to freeze some, do not add the flour prior to freezing, instead do so right before cooking. Simply thaw before use, form into falafels and cook as usual.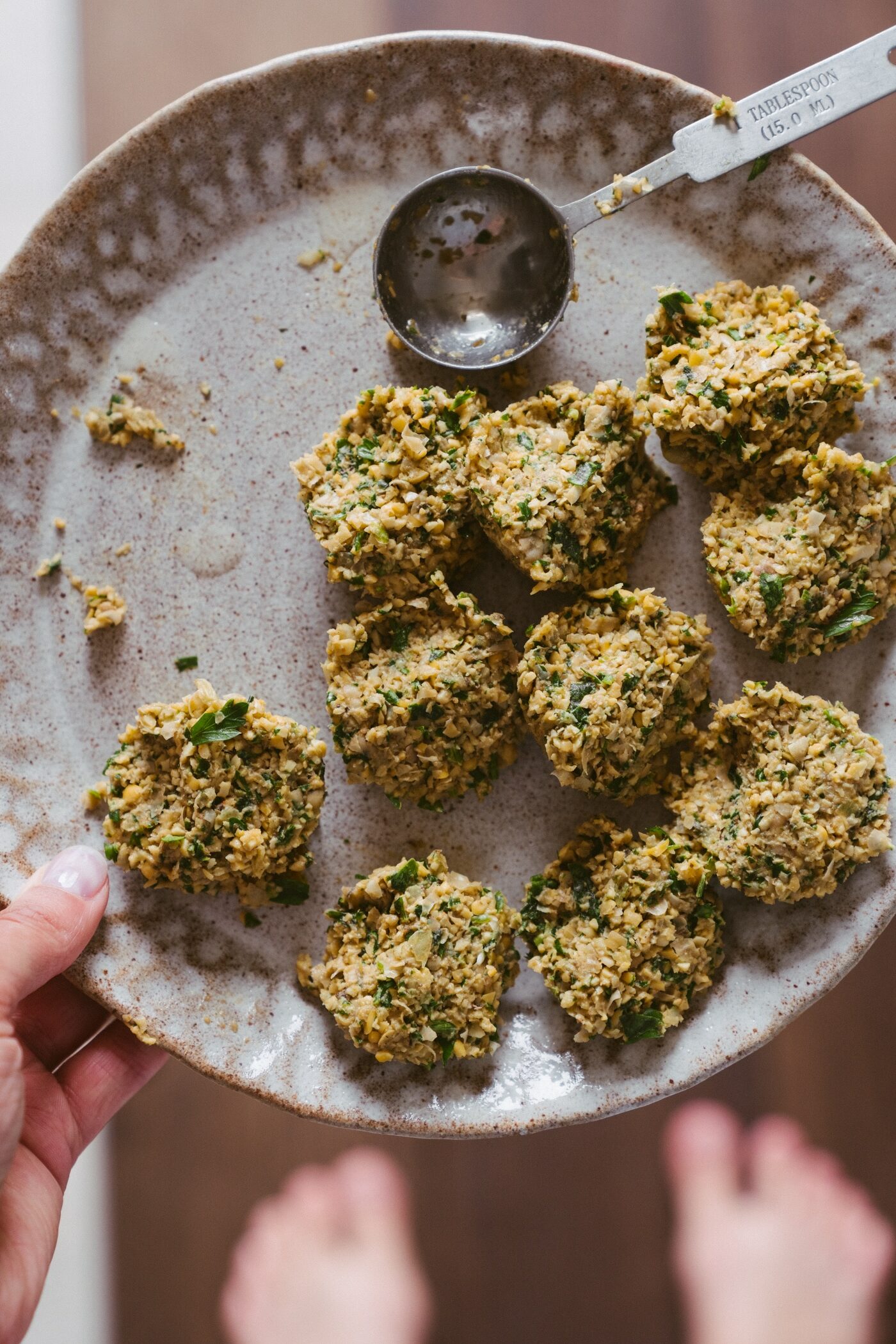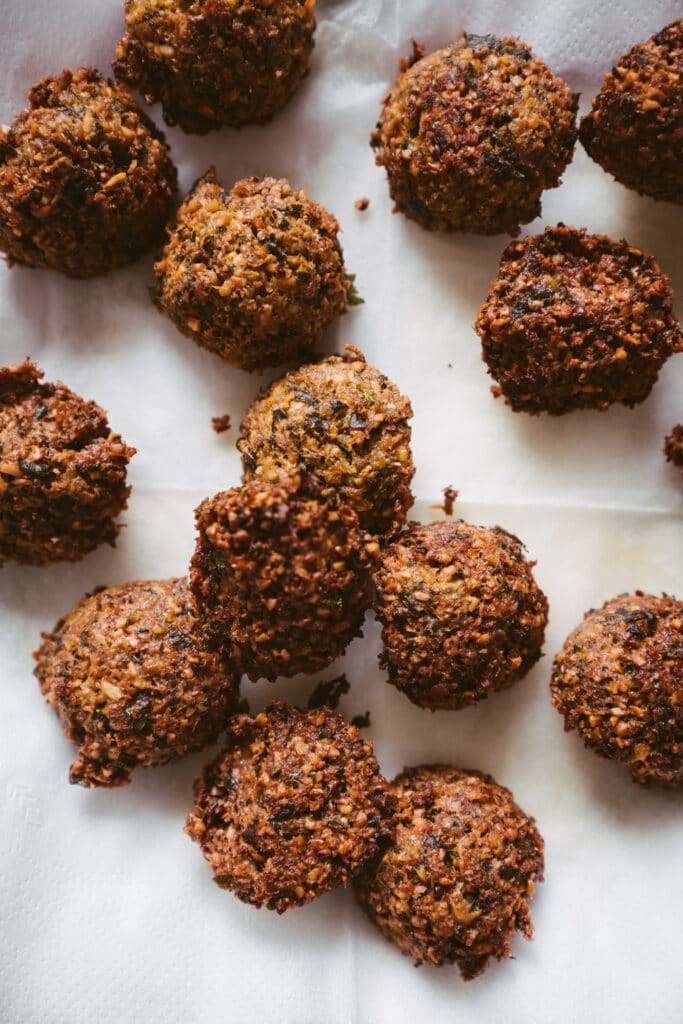 Ingredients
For the falafels
0,5 cup of dry chickpeas (not canned)⁠
0,5 tsp of baking powder⁠
0,5 tsp of ground cumin⁠
0,5 tsp of paprika⁠
0,3 tsp of sea salt⁠
1 tbsp of lemon juice⁠
1 tbsp of extra virgin olive oil⁠
2 garlic cloves⁠
1 onion⁠
2-3 tbsp of buckwheat or wheat flour or corn starch⁠
handful of fresh basil⁠
handful of fresh parsley⁠
handful of fresh coriander⁠
600 ml of oil for frying (I use unrefined organic sunflower seed oil)⁠
To serve
greek yoghurt
tahini
fresh veggies and herbs
tortillas or pita bread