Red Lentil Stew
Many of you requested more easy comfort food recipes on instagram for the cold winter months. Here's the first one – a warming vegetarian stew that is both easy and quick to make. As I first threw a mixture of potatoes, carrots and lentils into the pot, I did not expect it to become a blog entry, but it was so good the very first time I experimented on it, I simply had to share it with you. There's nothing fancy about this one. Simply the perfect amount of creamy and wet, hot and cold, smooth and spicy, mushy and crunchy. Like a full blown food orchestra.
This stew can become your dinner, next day's lunch and a side to your next day's dinner. Or perhaps the perfect lunchbox meal. Talk about versatility.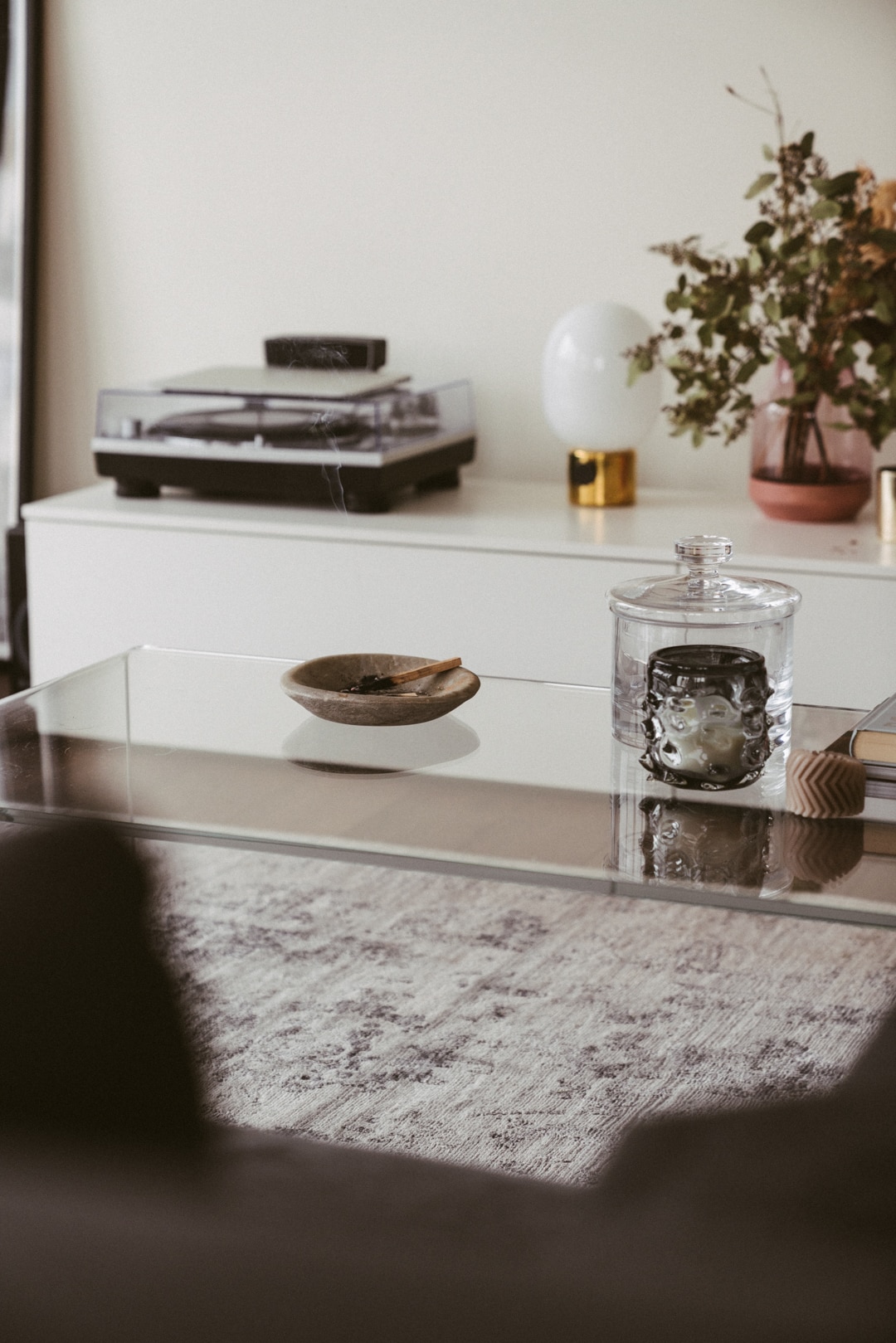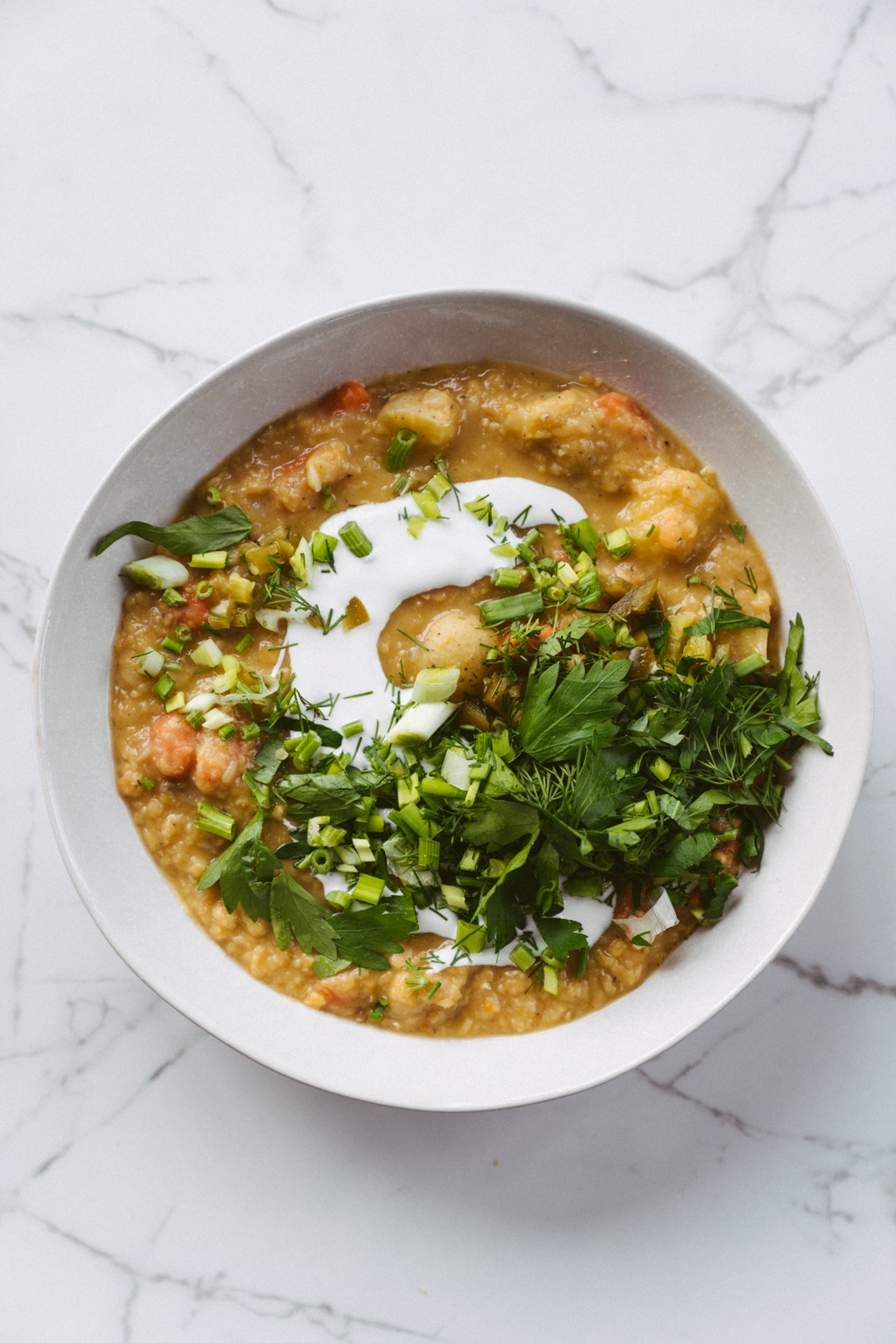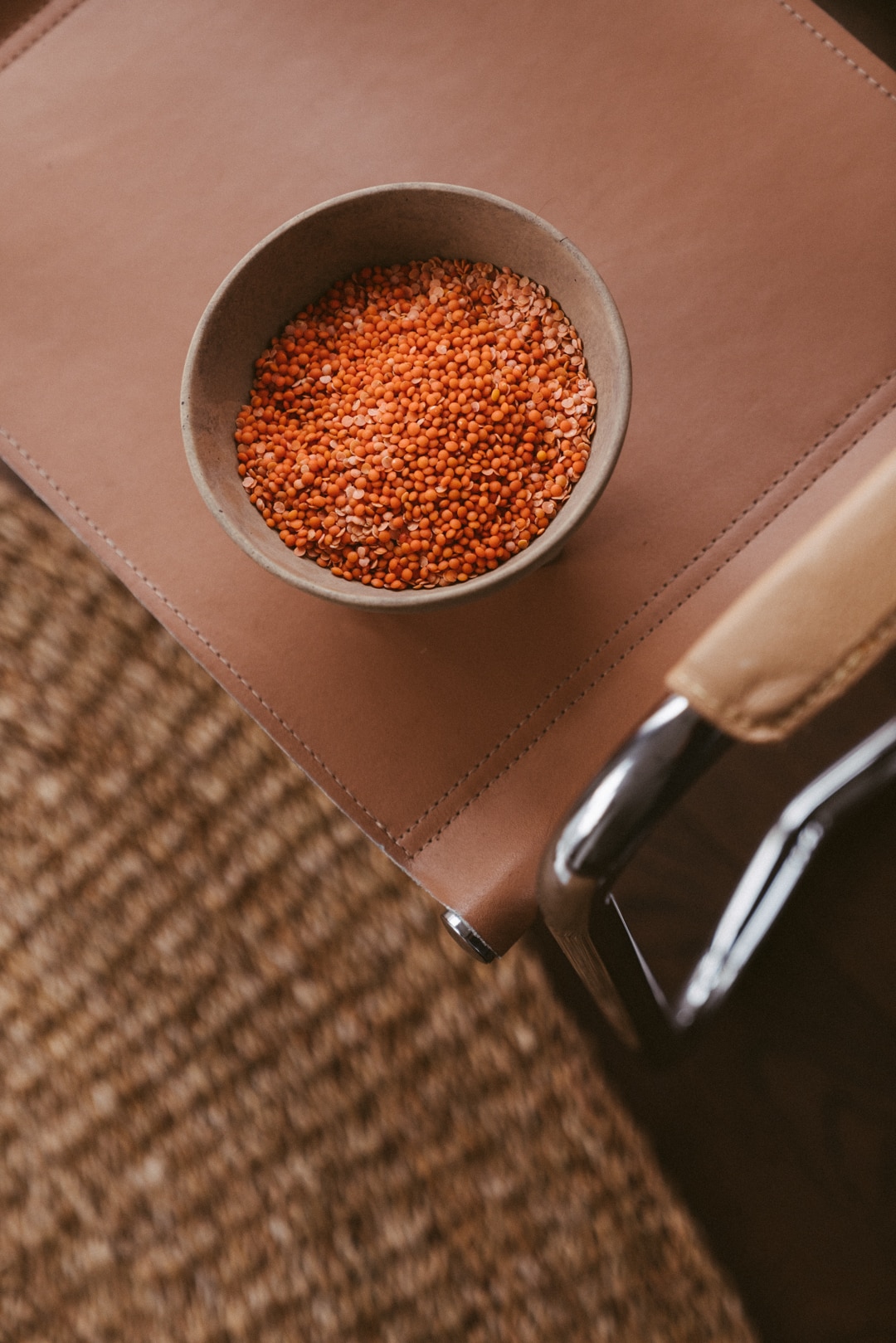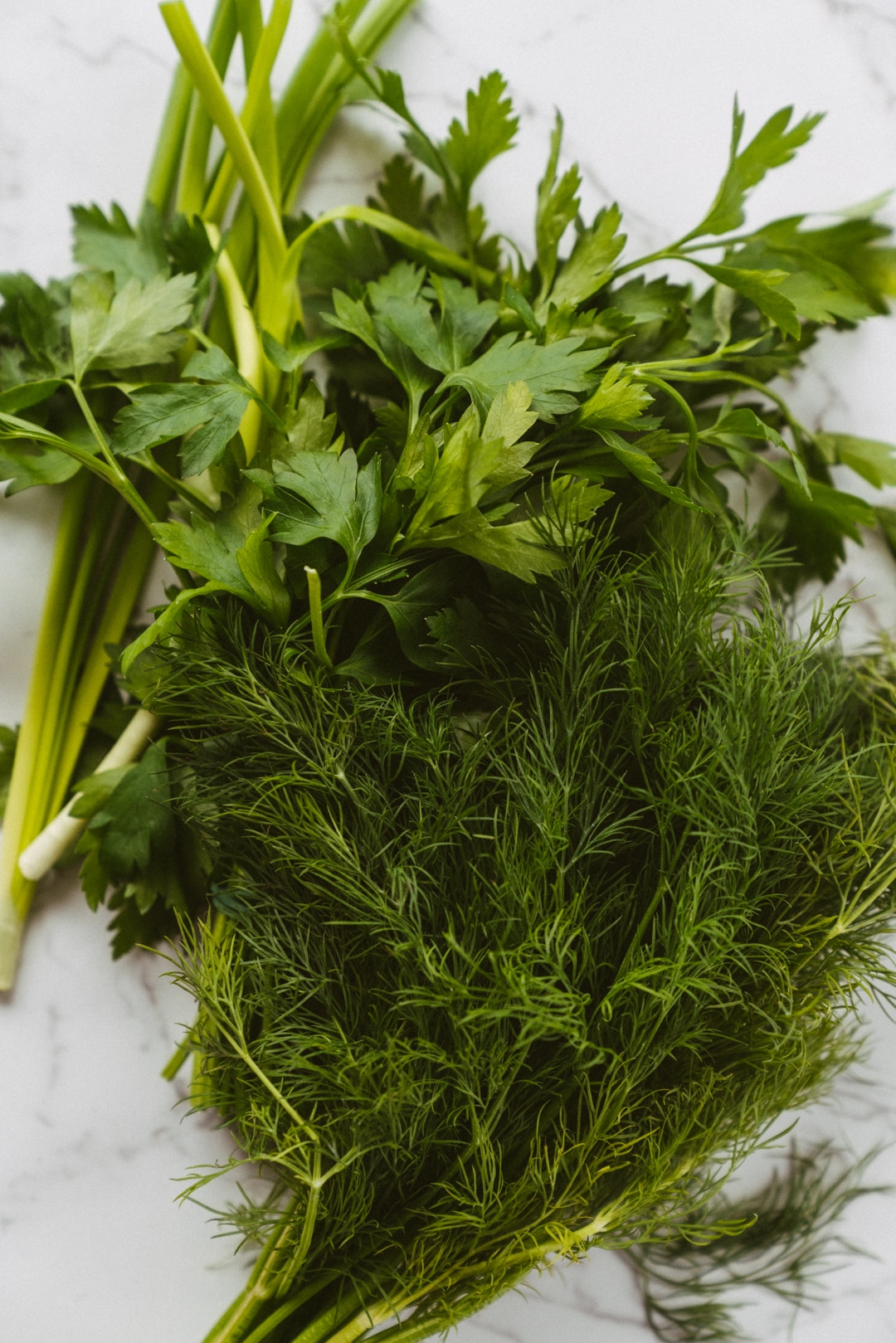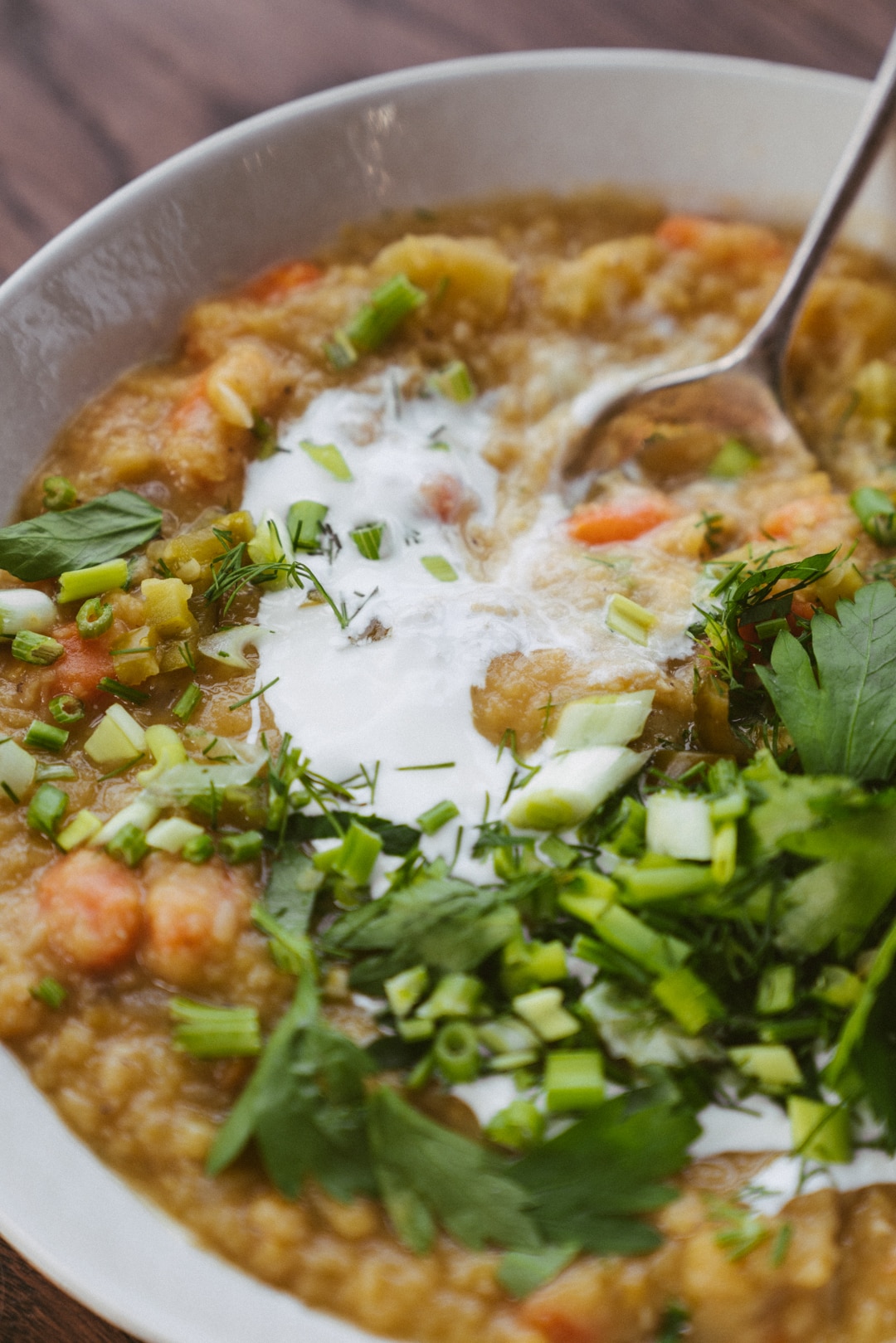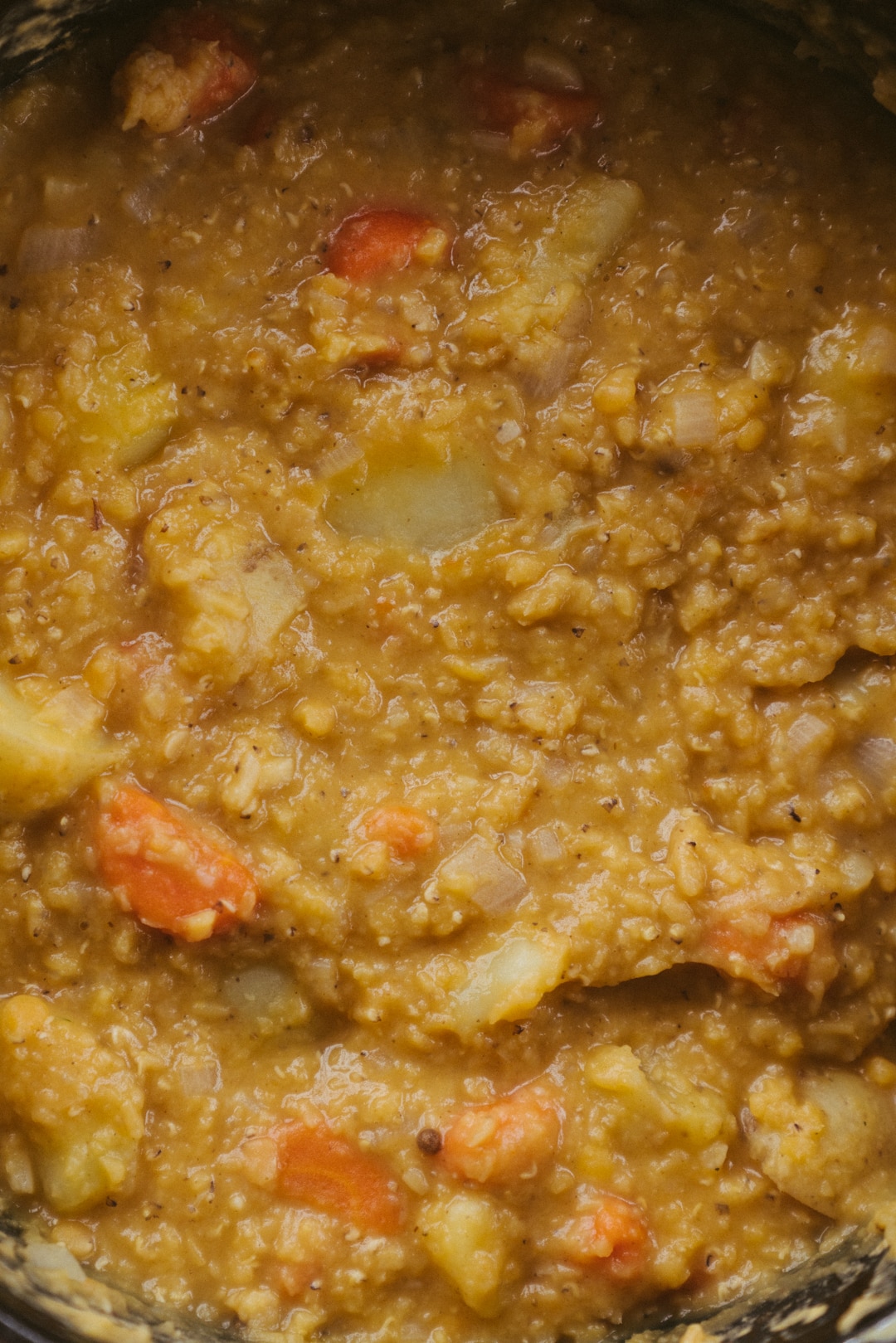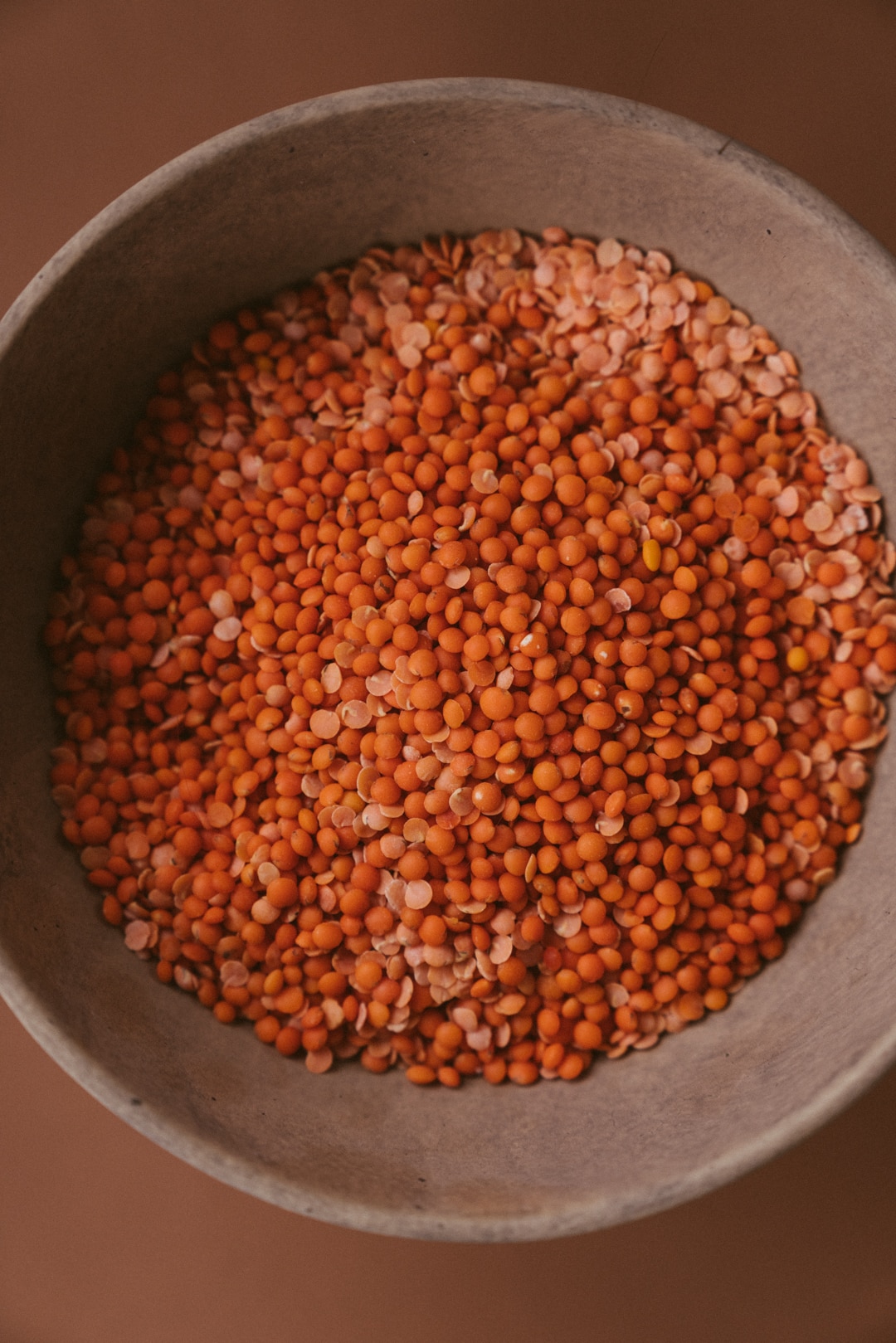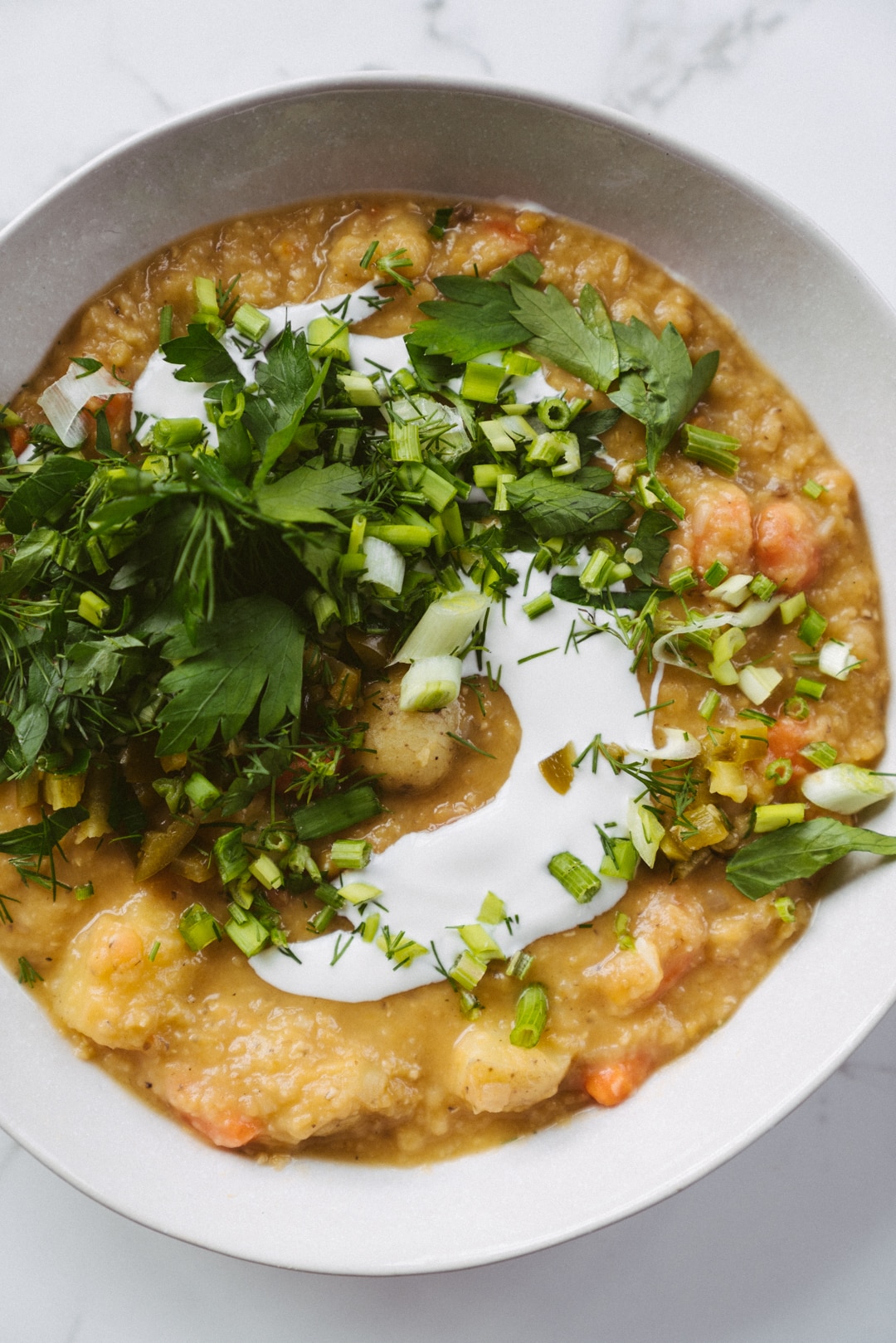 Instructions
Peel the carrots, shallots and garlic cloves. Slice carrots along with potatoes into small pieces. Chop shallots and garlic.
Preheat a medium size pot, pour in some olive oil, add shallots with garlic and cook on medium heat until they soften and start caramelising.
Add the coriander along with other spices and fry for another minute then add potatoes, carrots and lentils. Pour in the vegetable broth, add a bit of salt. Stir, bring to a boil then lower heat and simmer for about 25 minutes or until vegetables are cooked through.
Add more liquid (water or broth) if needed. Add salt to taste. Serve with a generous amount of chopped herbs, pickled jalapenos and sour cream or yoghurt (make it plant based if you like).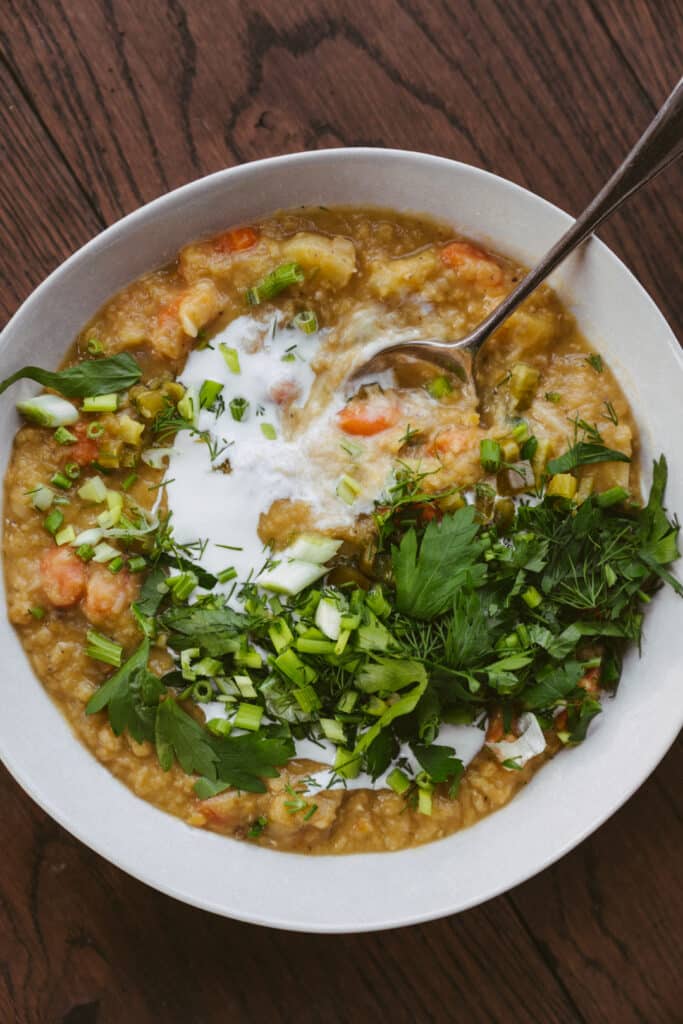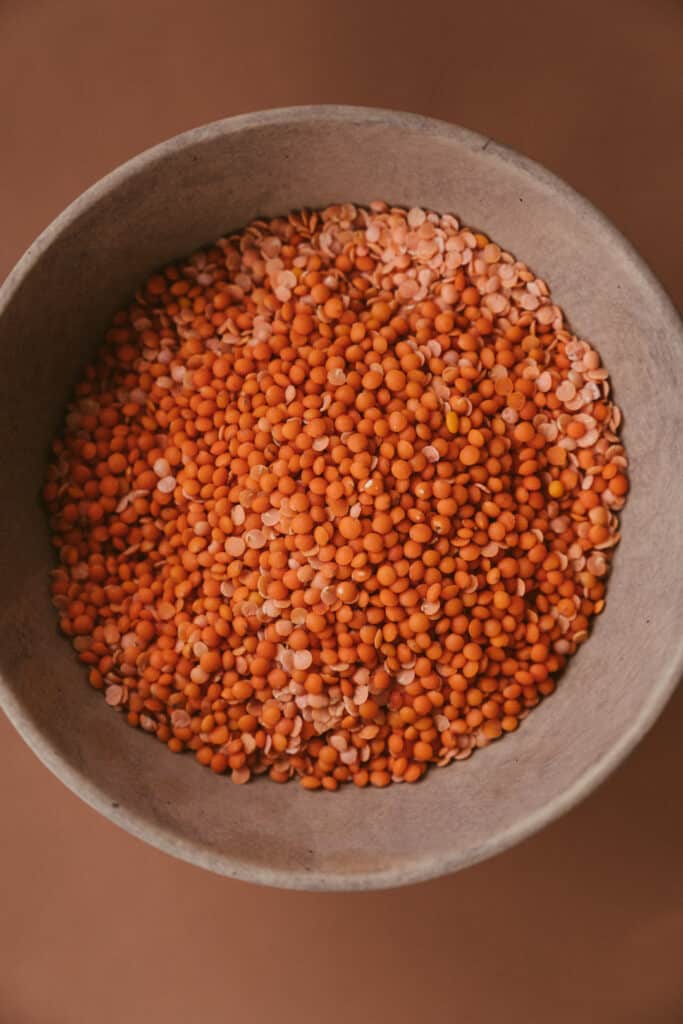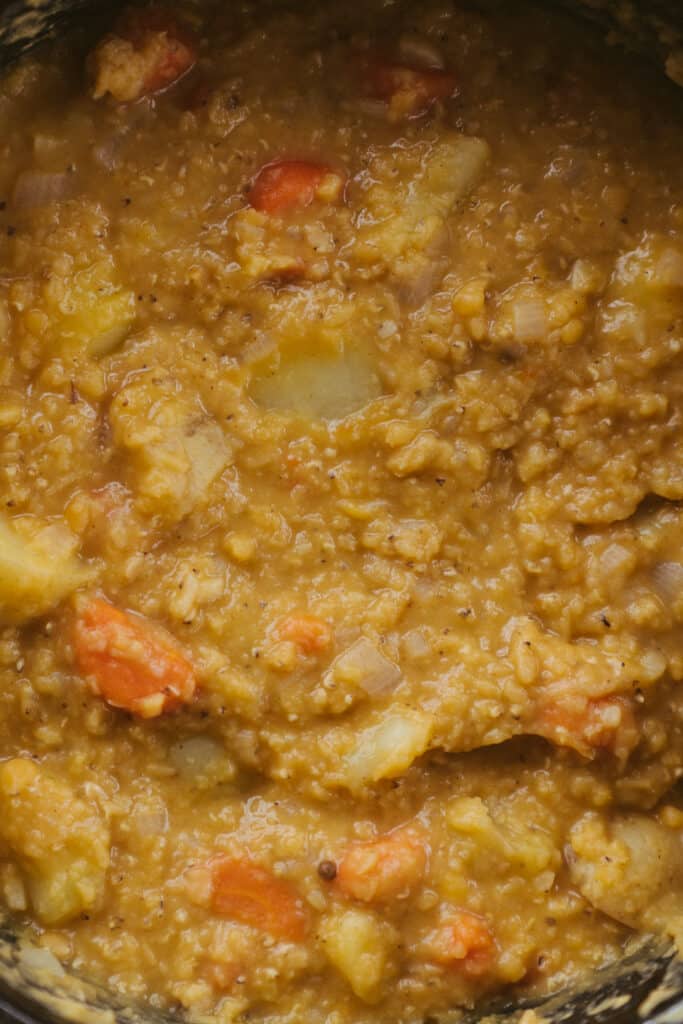 Ingredients
1 cup (about 200g) of red lentils
350 g of potatoes
2-3 carrots
2-3 shallots
5 garlic cloves
2 tbsp of extra virgin olive oil
1l or more vegetable broth
a generous pinch of coriander seeds
1/2 tsp of ground cumin
1/4 tsp of ground ginger
sea salt to tase
a handful of fresh dill, fresh parsley and spring onions
a couple of slices of pickled jalapenos
sour cream or yoghurt to serve