Oatmeal With Caramelized Apples
I don't often eat oatmeals, but when I do, I want them to be perfect to my liking. To me the most important thing about oatmeal is its creaminess and creaminess is what we're aiming for in this recipe.
Creaminess can easily be achieved by the cooking technique, there's no need to add heavy ingredients to make your oatmeal tasty. All you need is a bit of patience and not even a lot of time.
Creamy Oatmeal Guide
Soak wholegrain oats to make sure they soften before cooking then drain them. Only 10-15 minutes of soaking required. This also helps to wash the oats.
Cook on low heat
Mix in some porridge oats along with the wholegrain ones. I often do 1:1 wholegrain to porridge oat ratio, but 2:1 or 3:1 will work just as well.
Oat to water ratio. Recipes often suggest using 1 cup of liquid for every 1/2 cup of oats, but I find that to be way too dry. If you're a creamy oatmeal fan like I am, use 1 & 1/4 cups of liquid instead.
Leave your oatmeal covered for a minute or two after cooking. Stir well, add a splash of milk of your choice to adjust the final consistency.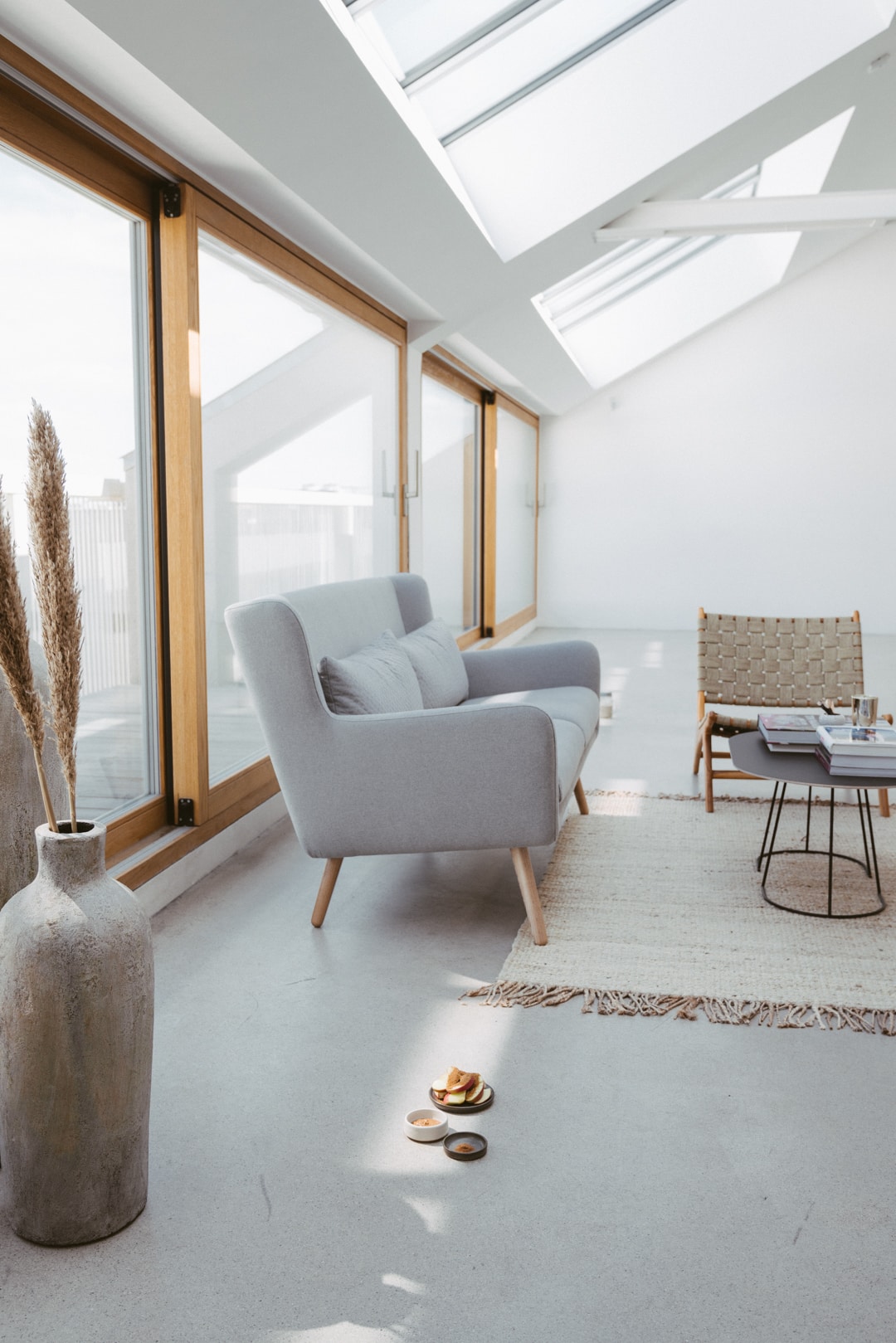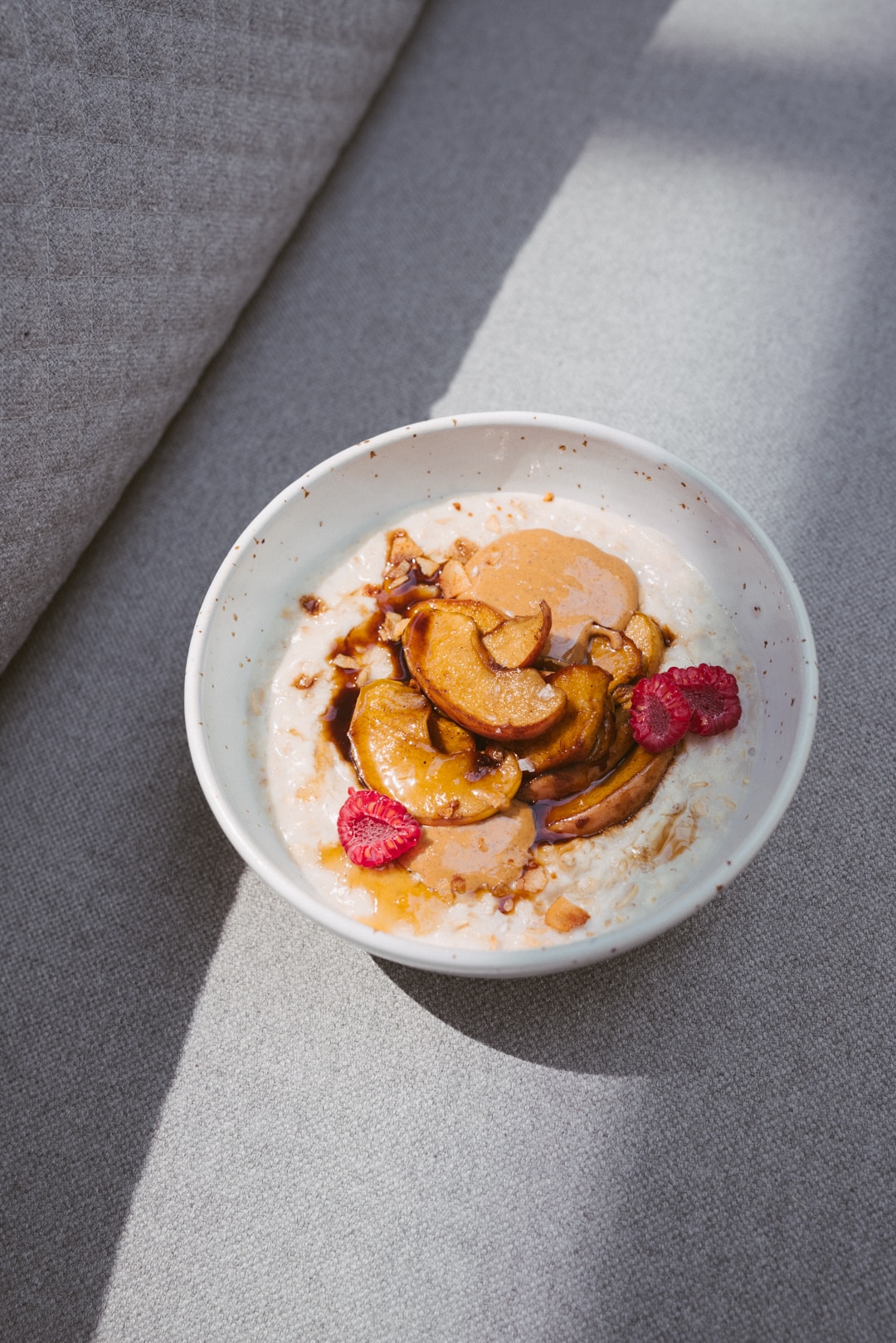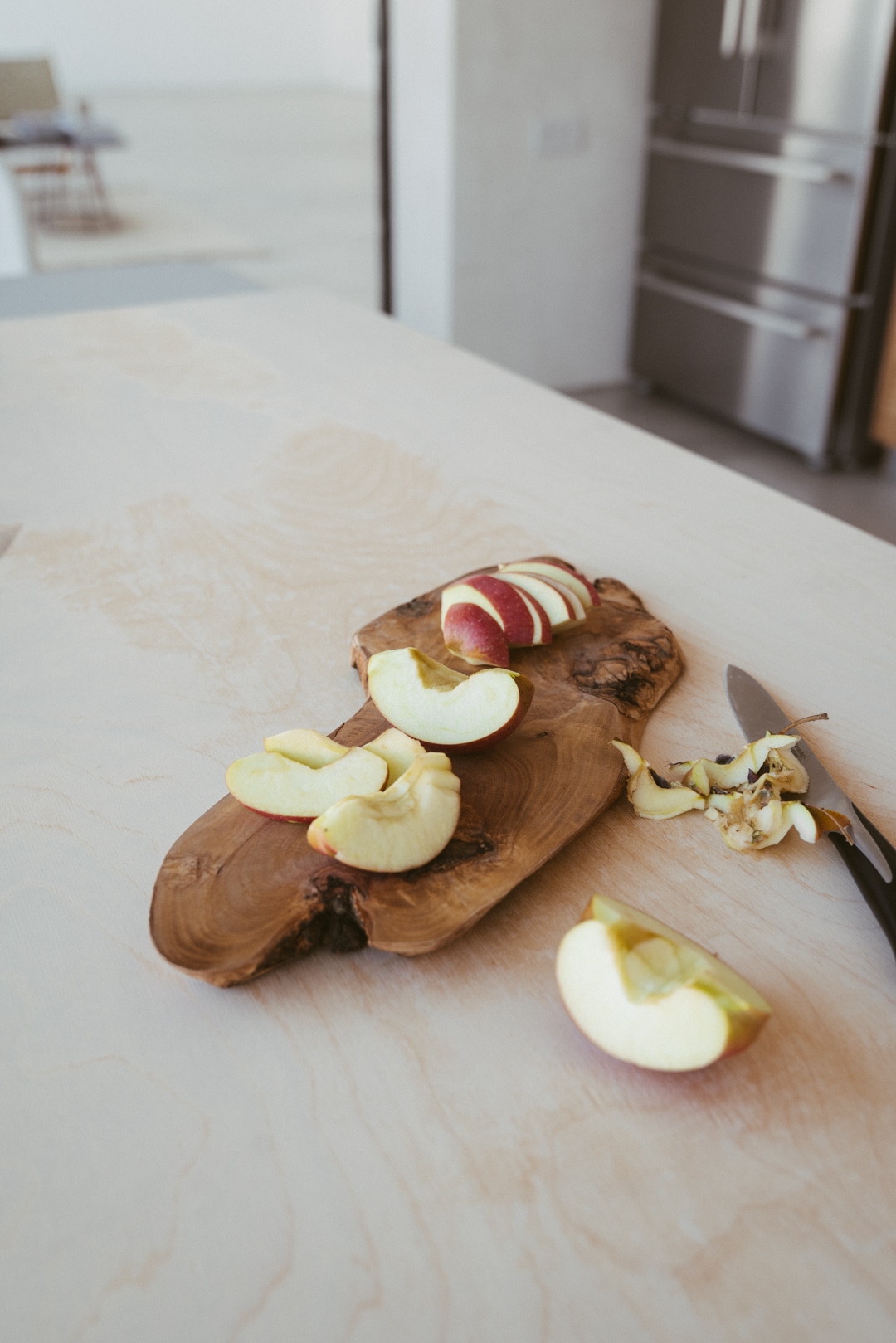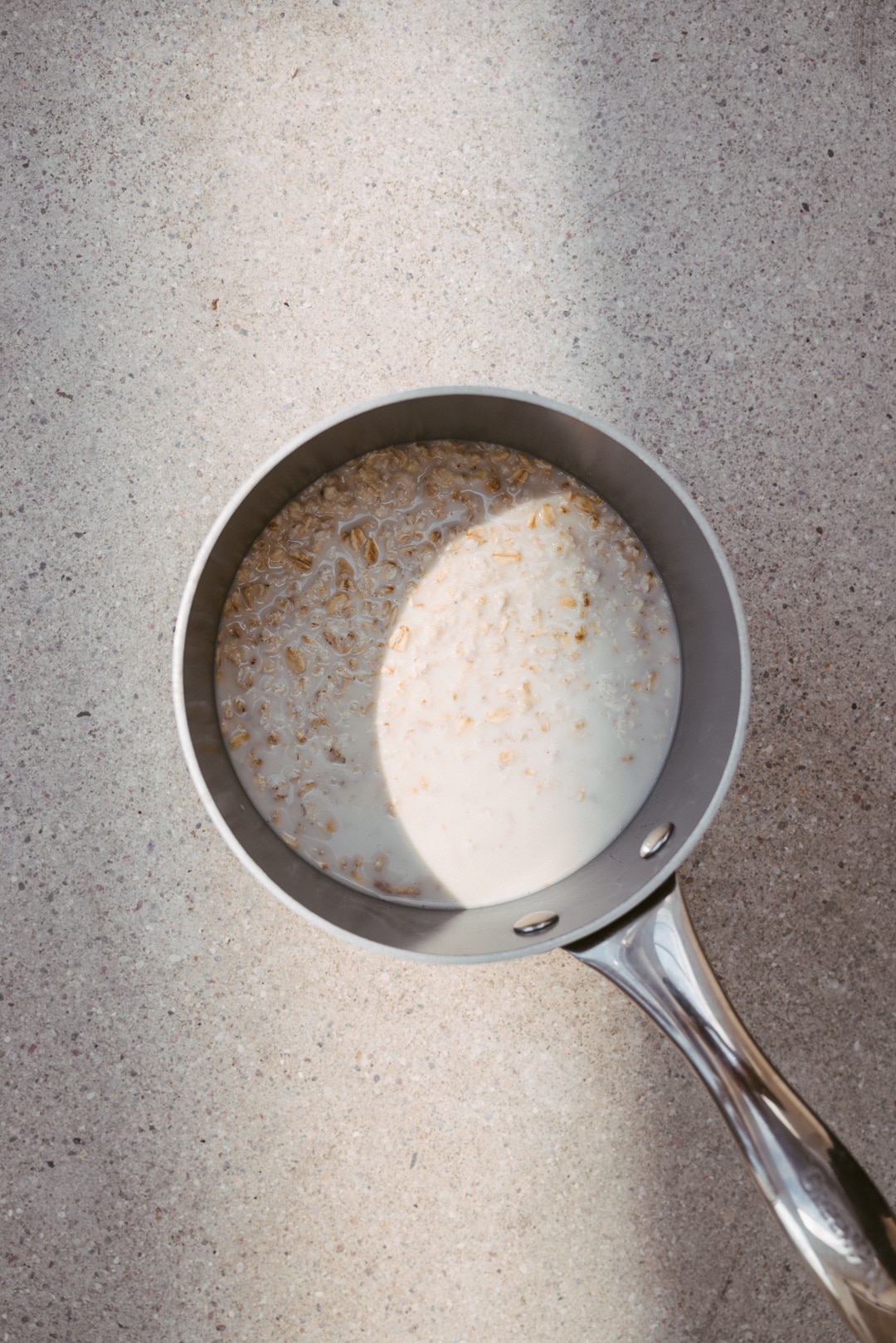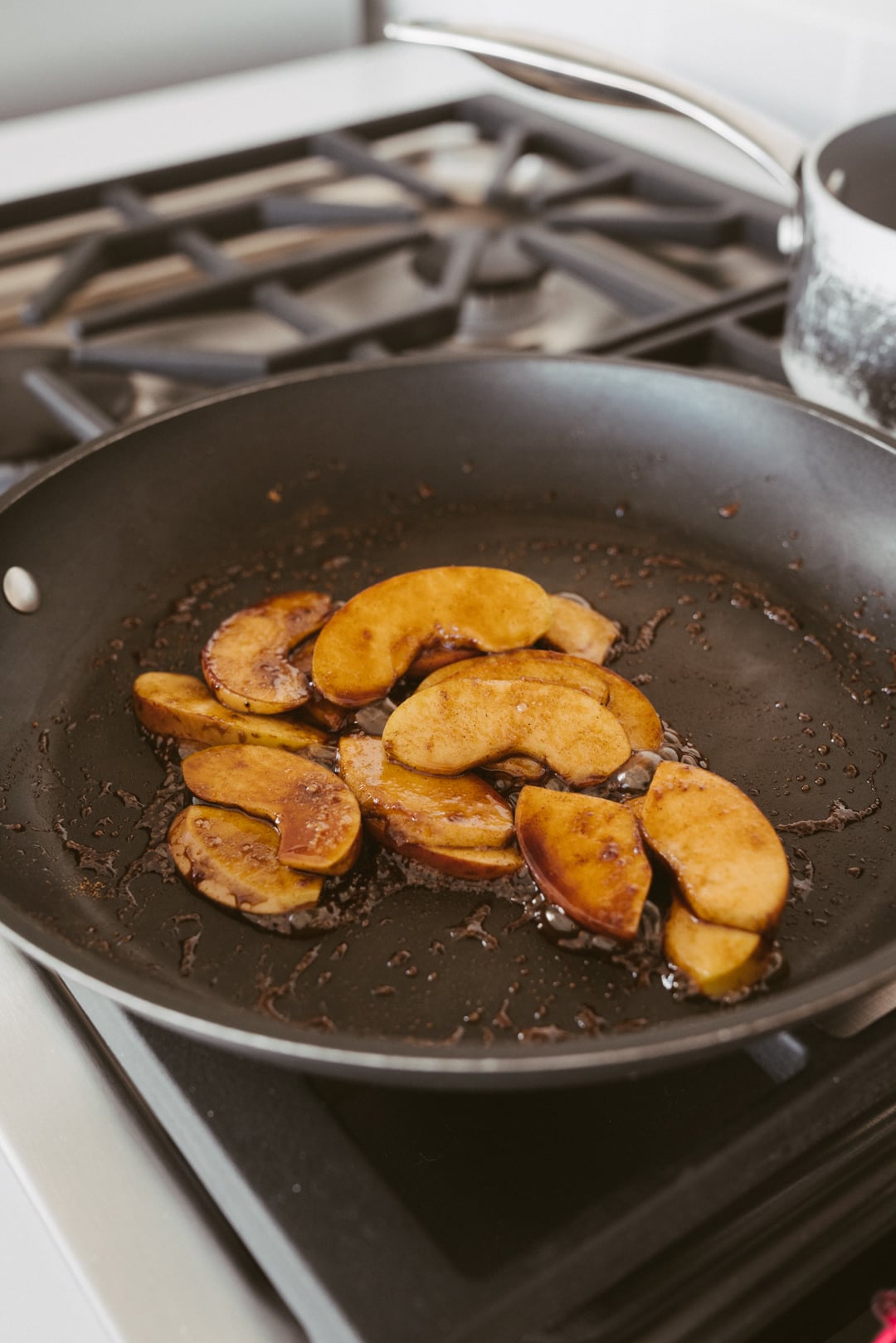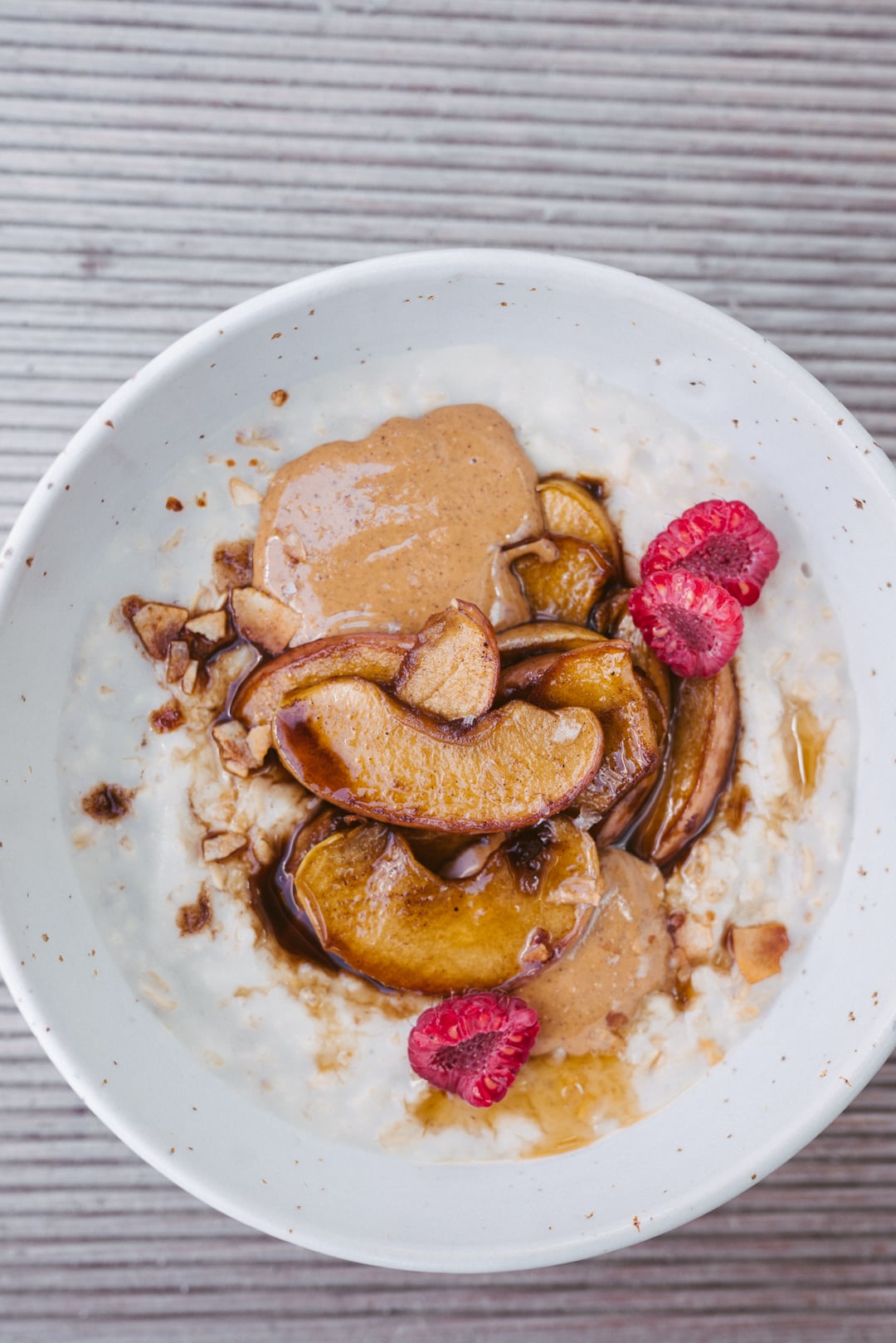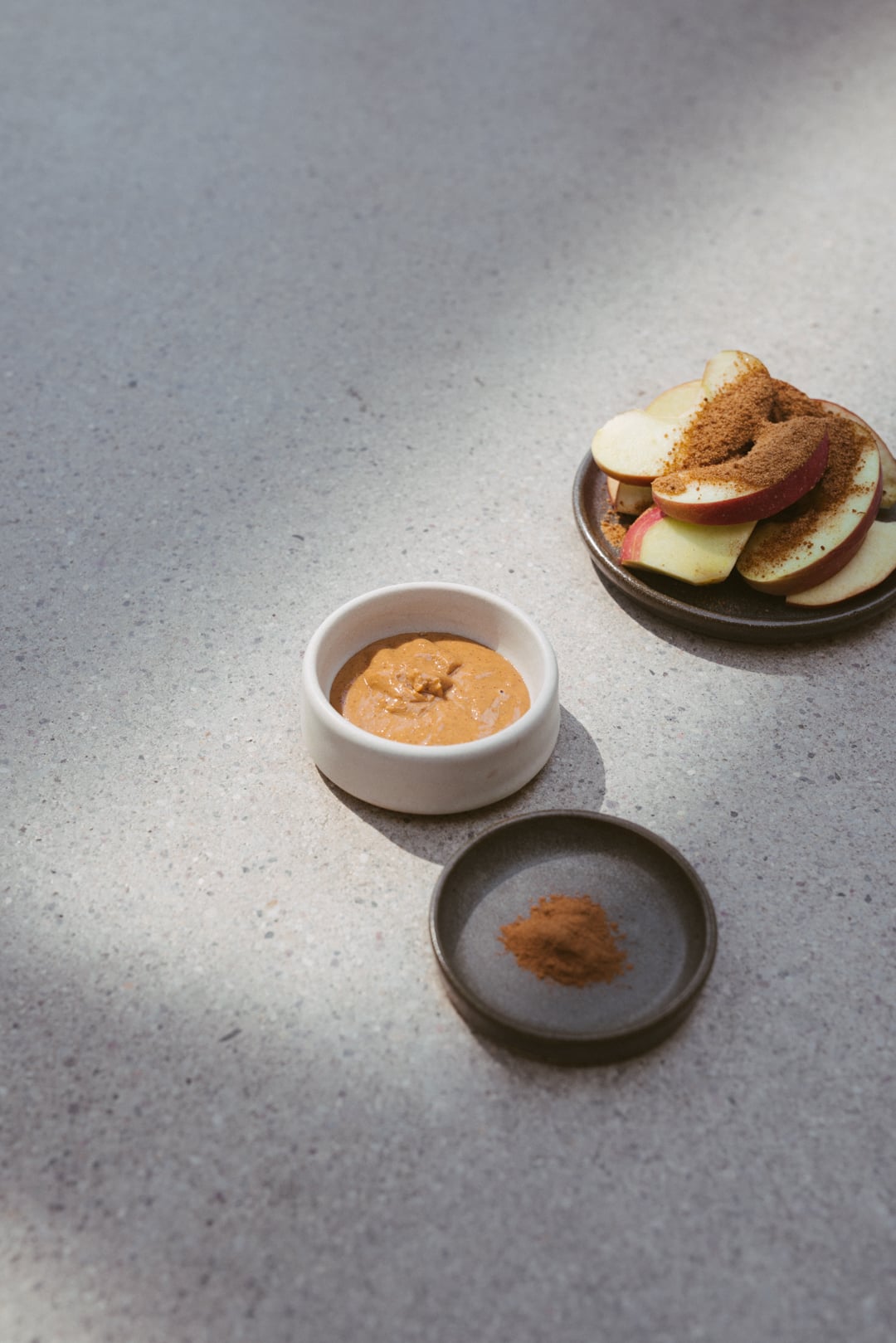 Instructions
Soak wholegrain oats in water for 10 minutes. Drain.
In the meantime, caramelise apples slices: place them in a saucepan or a frying pan with cinnamon and coconut palm sugar and cook on medium heat until softened, about 10 minutes.
Place the soaked wholegrain oats in a saucepan with plant-based milk, bring to a simmer then reduce heat to low and cook for 7 minutes or until it starts to turn creamy. Season with a pinch of salt, mix in porridge oats and cook for 3 more minutes. Add a bit more liquid if needed. You can also mix in the ground linseed at this time.
Cover and leave to stand for a minute or two. Mix in a splash of plant milk if you'd like your oatmeal runnier.
Serve in a bowl topped with caramelised apples, nut butter, a touch of maple syrup, crunchy toppings of your choice and some berries for freshness.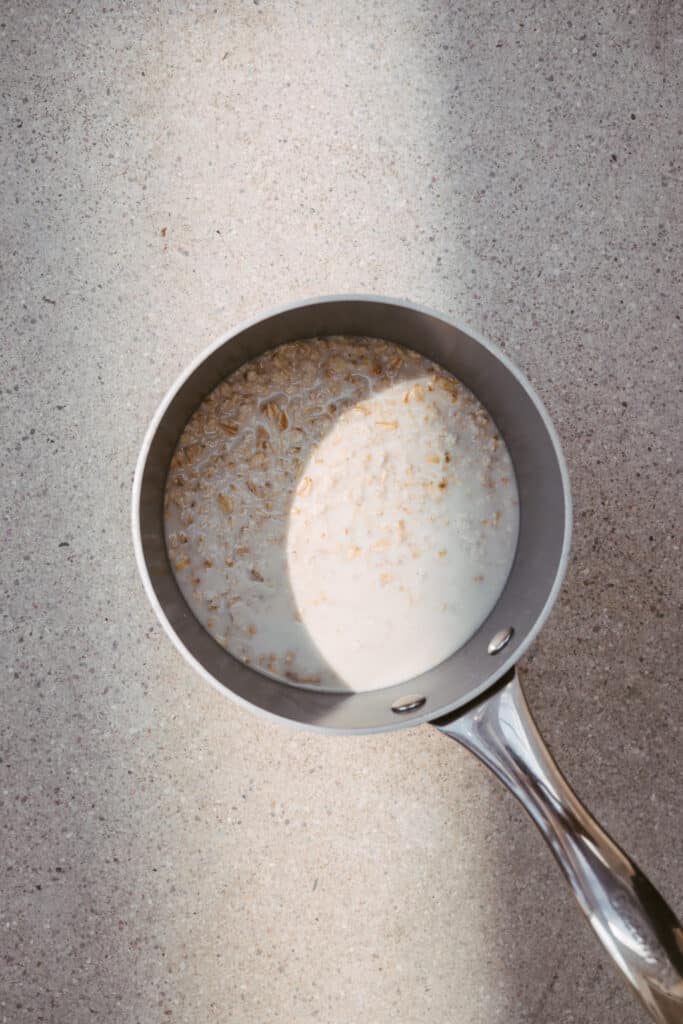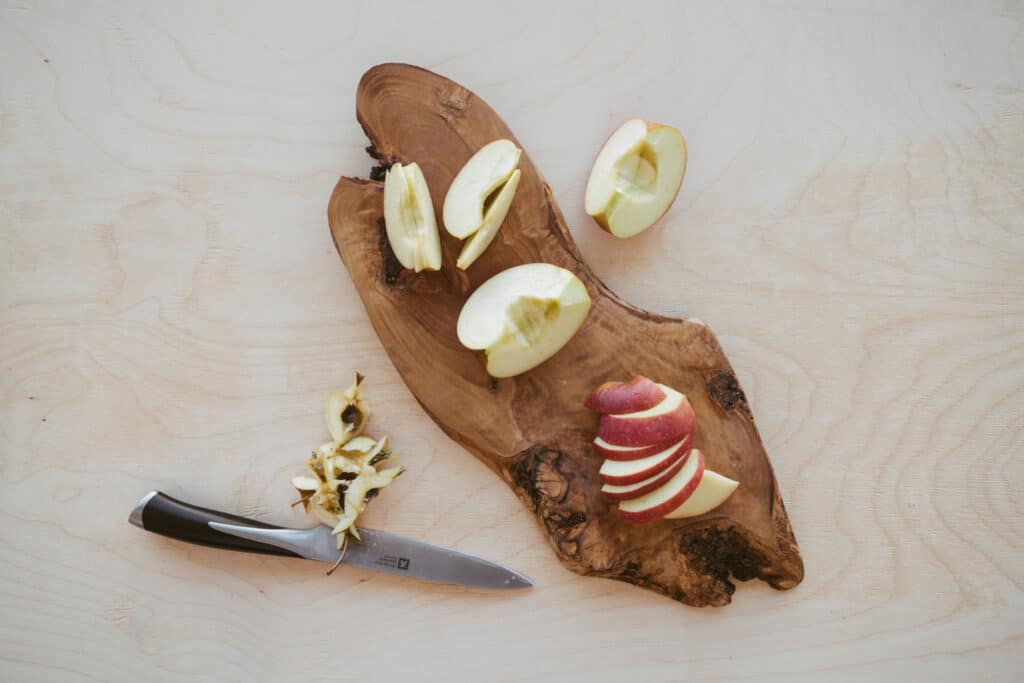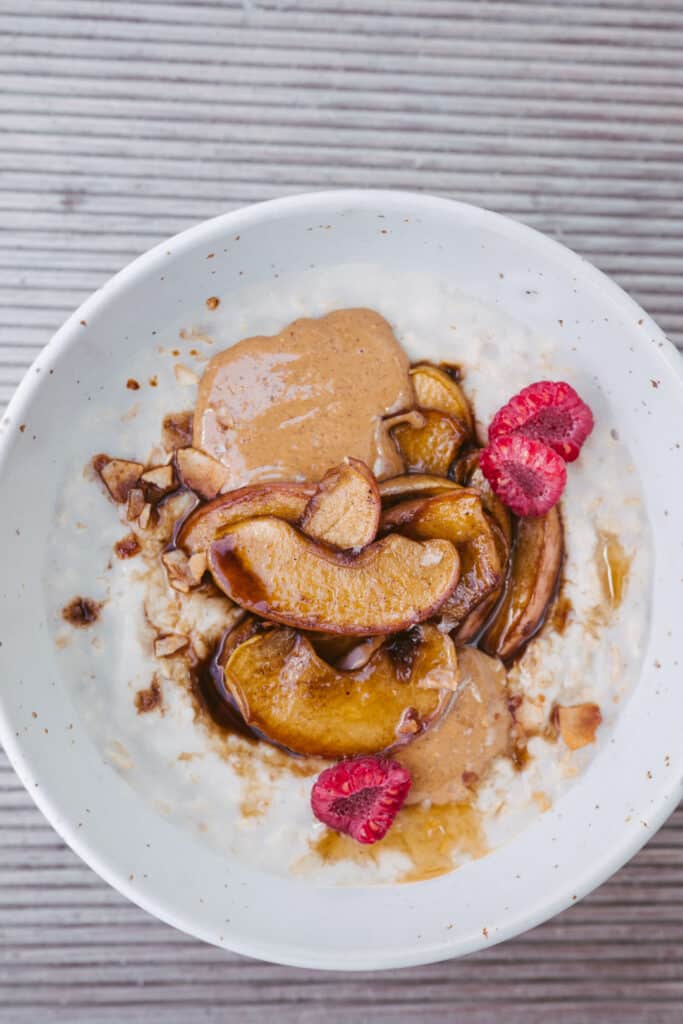 Ingredients
1/4 cup of wholegrain rolled oats
1/4 cup of porridge oats
1 1/4 cups of unsweetened plant based milk (or a bit more)
a pinch of sea salt
1/2 of a crunchy apple
1/2 teaspoon of cinnamon
1 1/2 tablespoons of coconut palm sugar
1/2 – 1 teaspoon of ground linseed for extra fiber (optional)
to garnish:
a touch of maple syrup
nut butter of your choice
fresh berries (optional)
crunchy toppings: coconut crisps/sprouted dried buckwheat groats