Smørrebrød With Goat Cheese Cream And Hot Smoked Fish
I have mentioned before that bread takes an important part in my kitchen and it is sure to stay that way at least for a while. I was always a keen bread eater ever since my childhood, although I had forced myself into eating almost no baked-goods for a while in order to stay in shape as a model. That definitely wasn't a pleasurable experience and I am more than happy that part of my life has changed. Bread is a big part of my daily life and I am very much a fan of all types of bread which uses natural slow fermentation as the raising agent (think all types of sourdough, dark rye breads, etc.).
Why I Choose Sourdough
Sourdough is a type of bread that uses a long fermentation process during which the enzymes affect the dough, resulting in a loaf that is much more easily digestible and has a distinct sour flavour. Sourdough starter also helps to break down gluten found in wheat and rye flours, that's why some people with gluten intolerance can actually eat sourdough bread. It also has a longer shelf life and if stored in a fridge, can even keep for a few weeks without losing its beautiful flavour.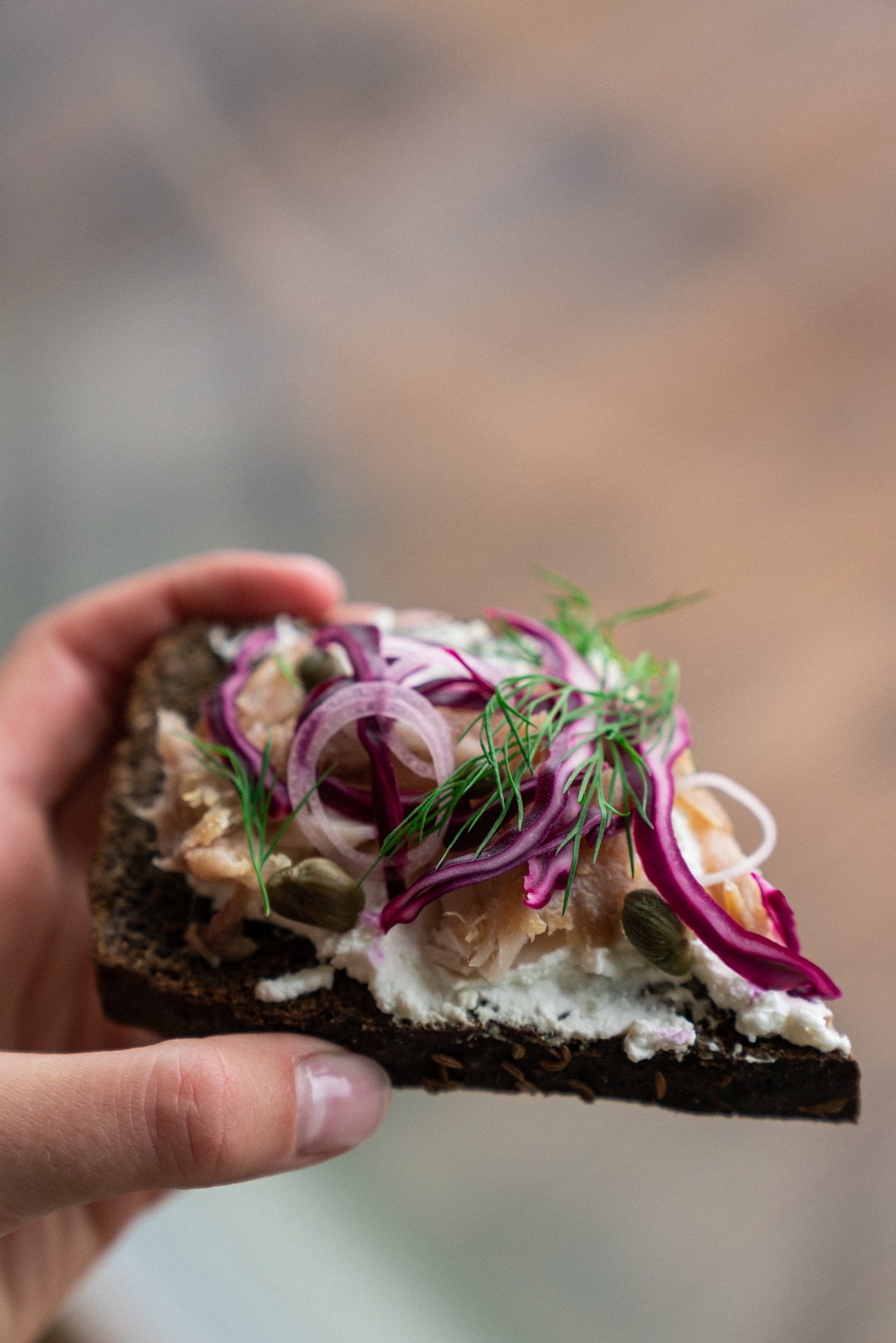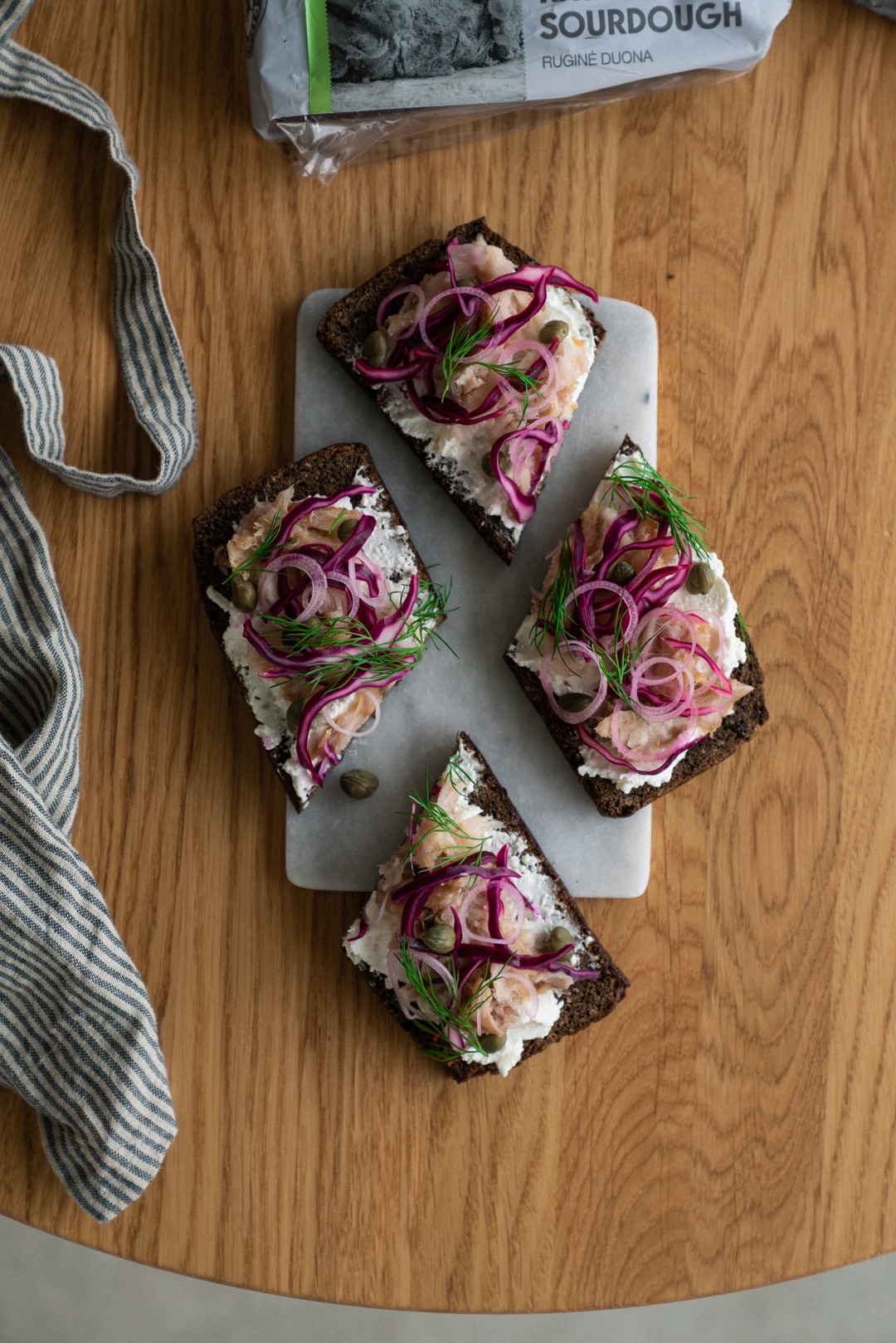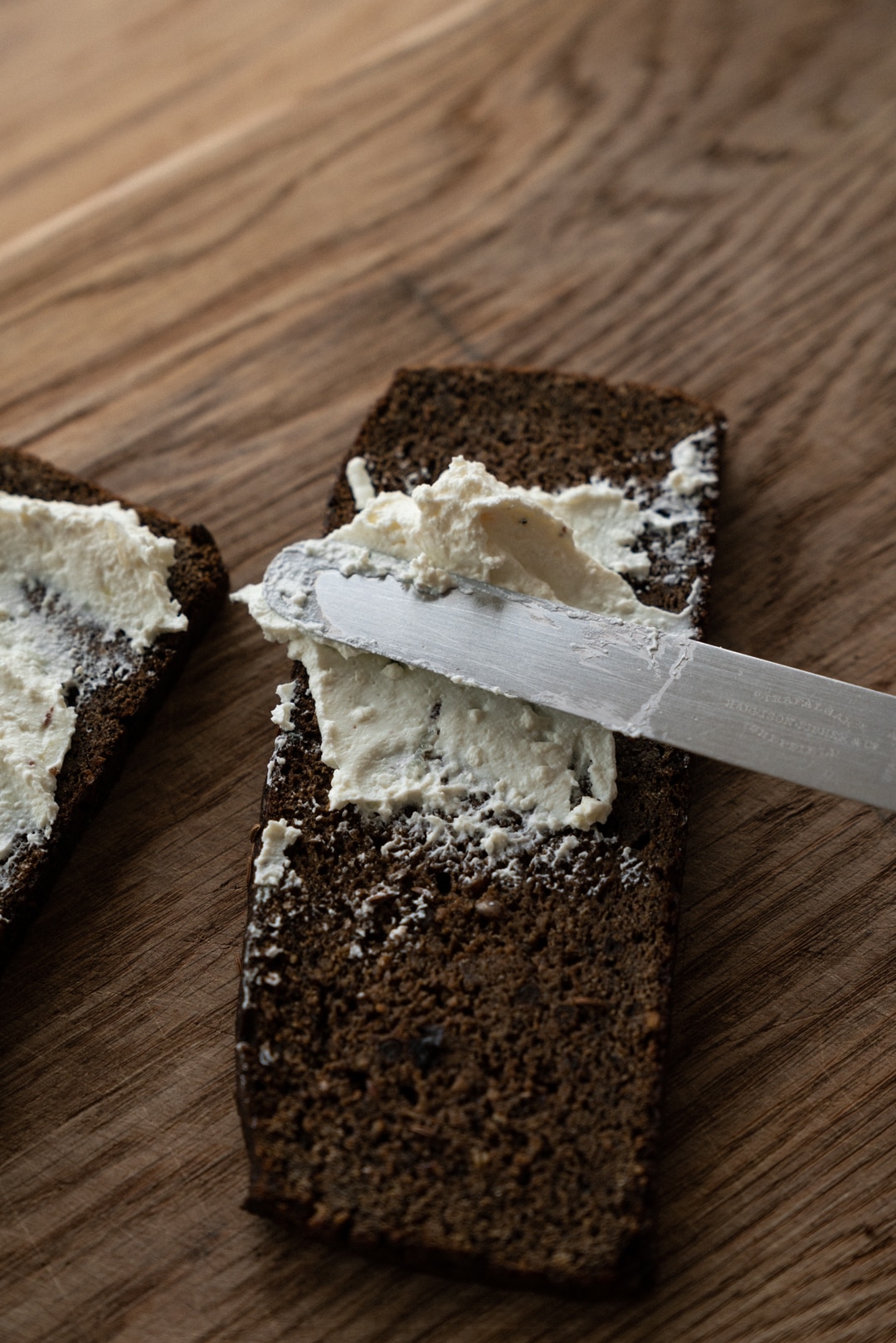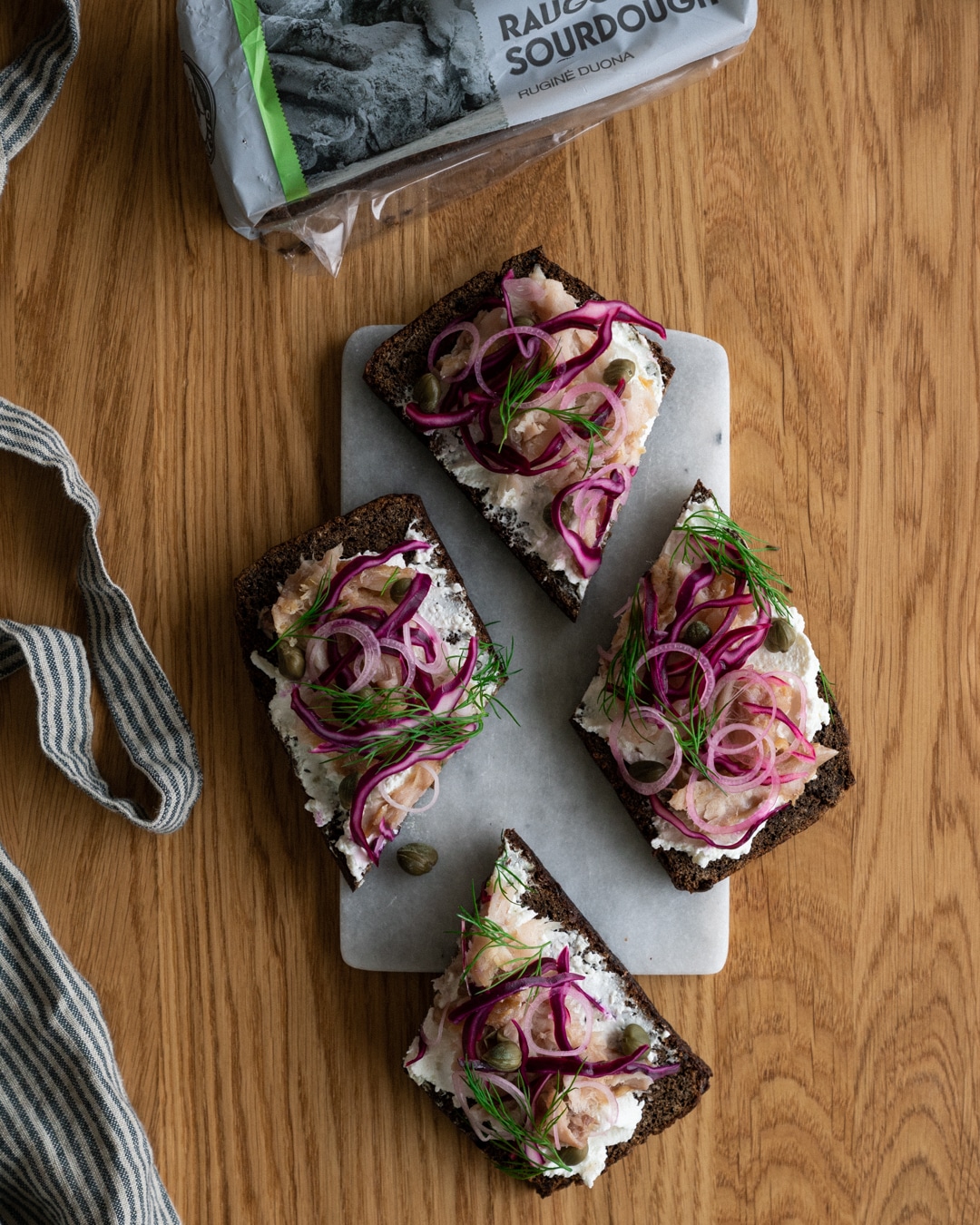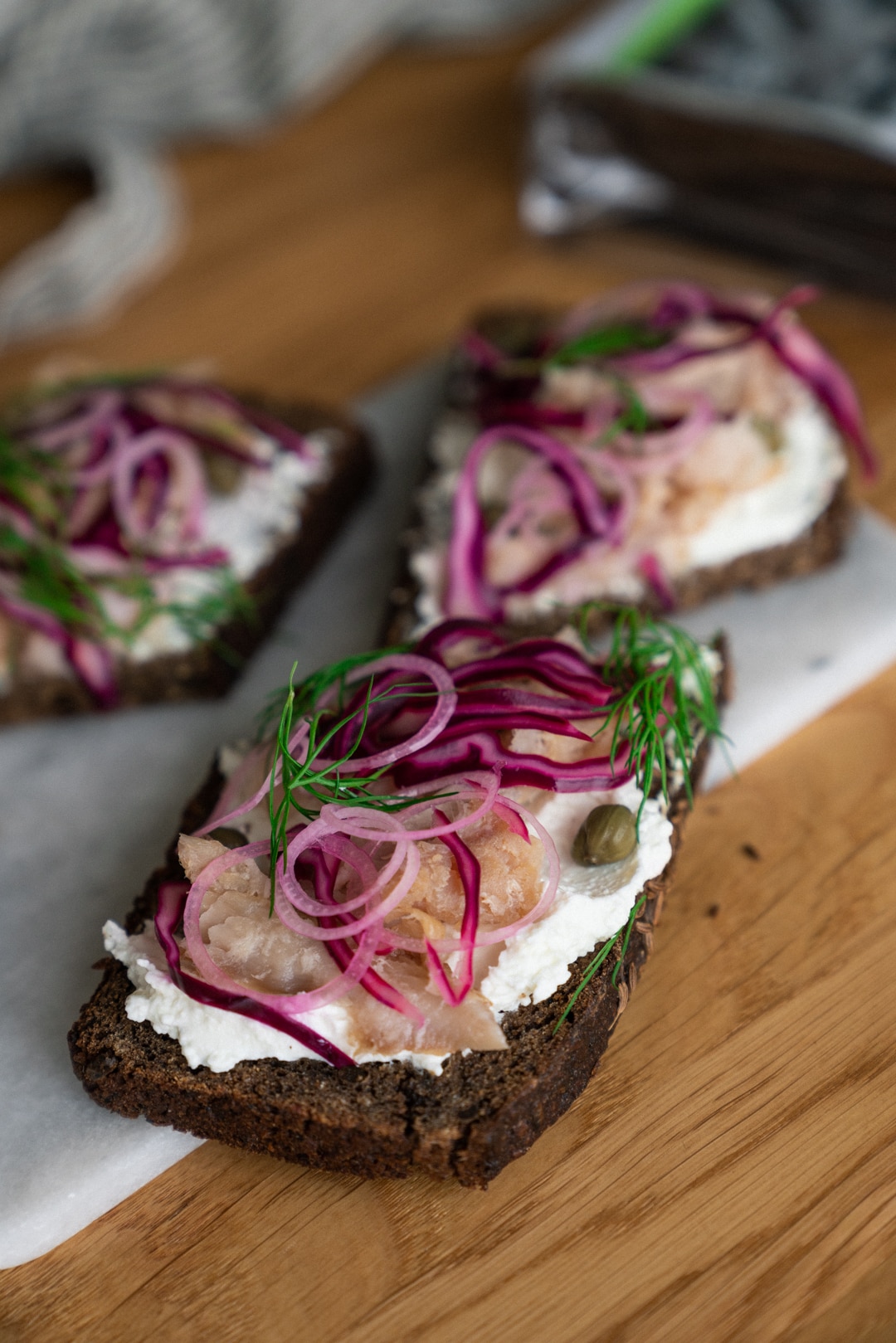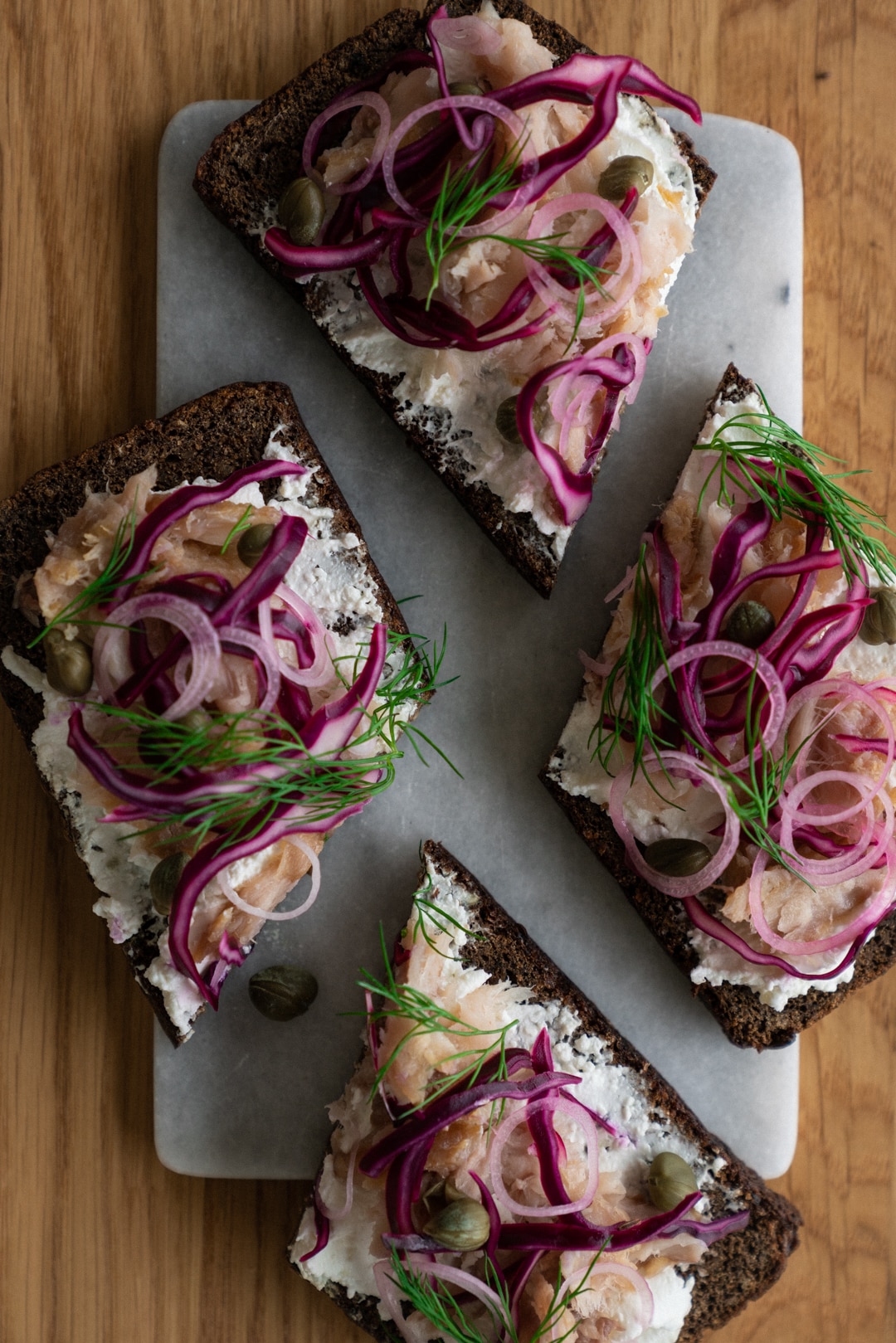 Instructions
Firstly prepare the marinade: dissolve sugar in water and stir in the vinegar. Pour this liquid over thinly sliced cabbage and shallot. Leave to marinade for at least 30 mins.
Mix cottage cheese with goat cheese, squeeze in one garlic clove using a garlic press and mix well to combine.
Spread cream on rye bread, add hot smoked fish on top. Garnish with marinated cabbage and shallot slices, capers, fresh dill. Cut larger bread slices in half.
Can be served immediately, but will hold their shape well at a dinner party if kept at room temperature for longer.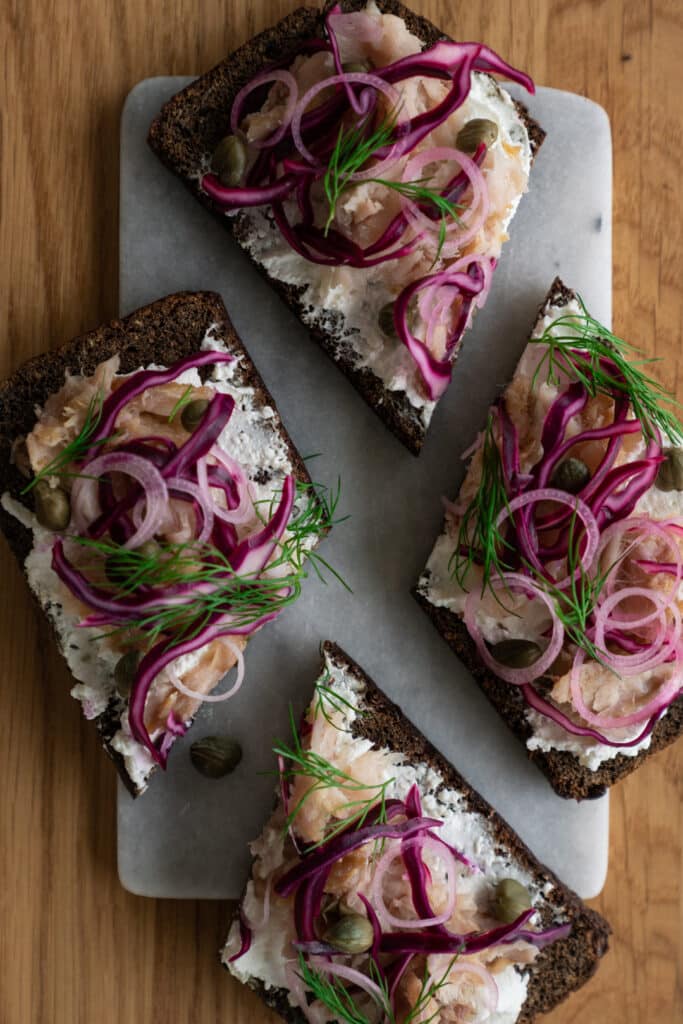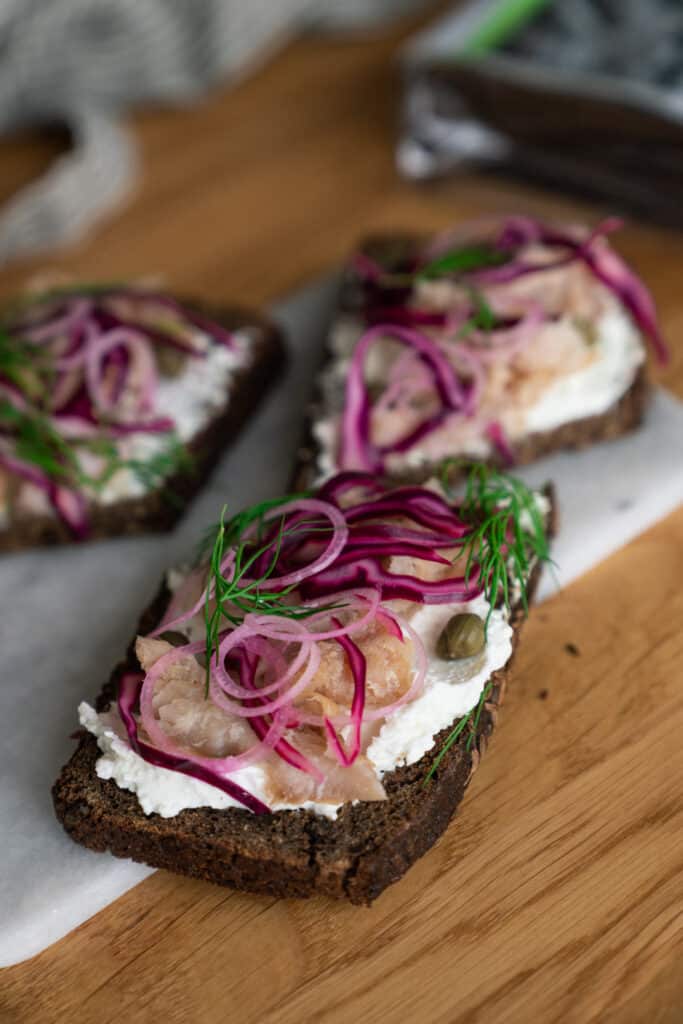 Ingredients
2 slices of dark rye sourdough bread
60 g of thick curd (or well drained cottage cheese)
60 g of creamy goat cheese
1 garlic clove
50 g of hot smoked fish (I used catfish, but trout or mackerel would work wonders here, too)
a handful of fresh dill
a handful of capers
small piece of red cabbage
1 shallot
For the marinade
1 cup of water
1,5 tbsp of unrefined brown sugar
4 tbsp of apple cider or white wine vinegar