When my friend told me about these mind-blowing vegan burger patties she had recently tried, I didn't pay that much attention. I thought I knew all about vegan patties. To me it meant either a portobello mushroom head, a legume or a legume-mushroom patty. Delicious as they are, I'd always go for beef when on a burger hunt, because I prefer a meat burger. I must admit, however, that the experience of tasting a "Moving Mountains" vegan patty for the first time surprised me in a good sense.
Made from oyster mushrooms, these patties have no GMOs, no hormones and no cholesterol. I think it is by far the best meat alternative for burgers I have ever tried. And this is my take on a vegan burger.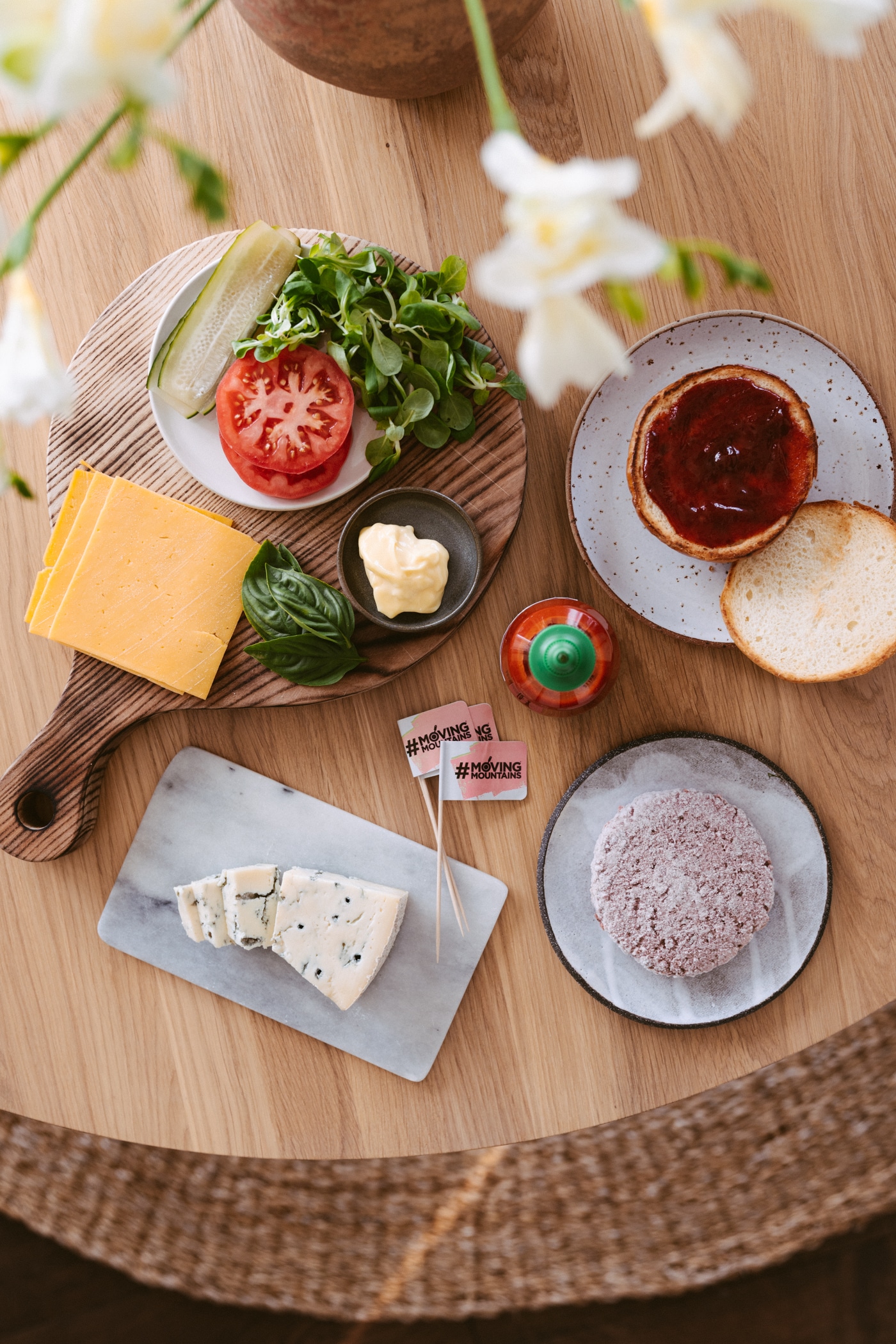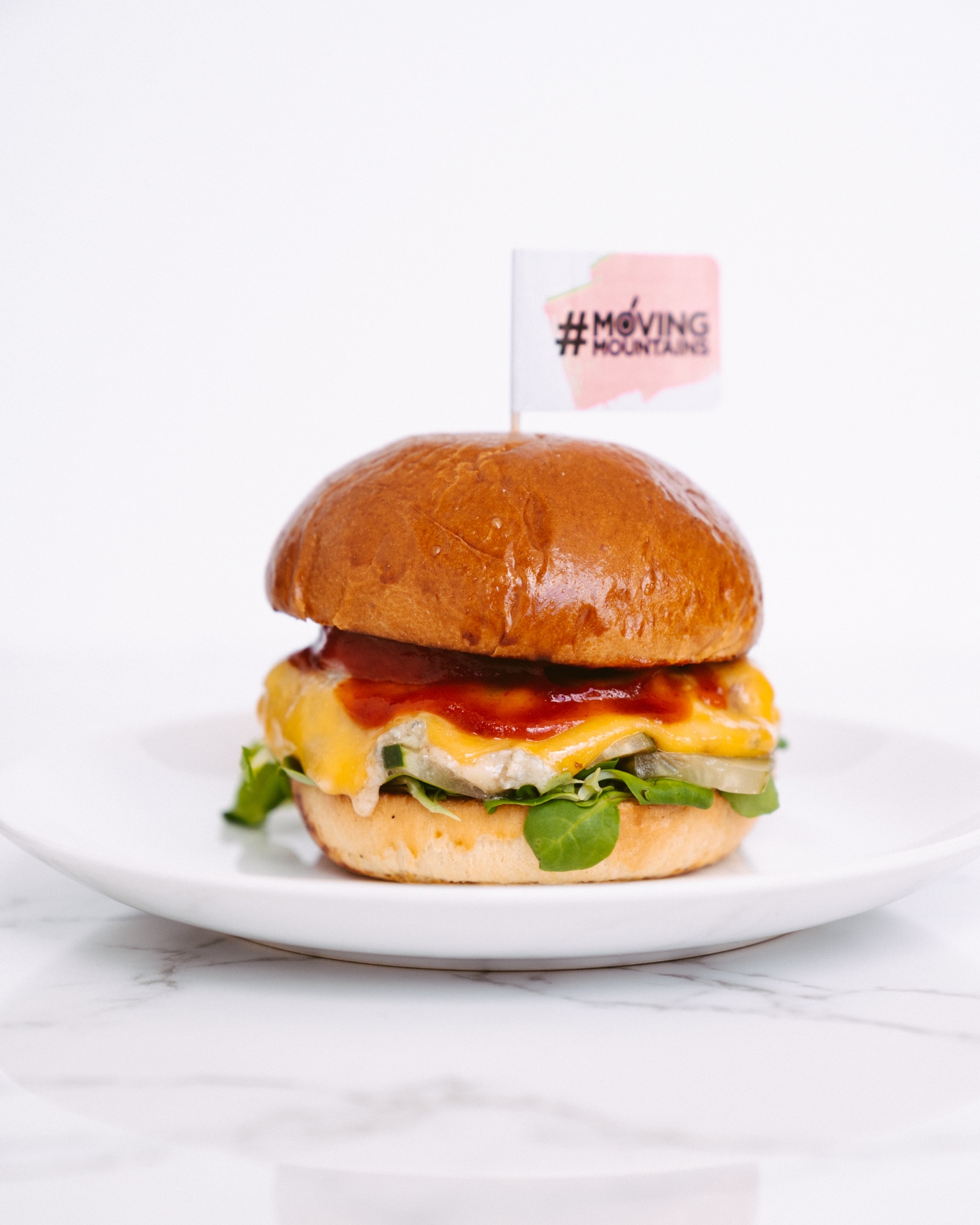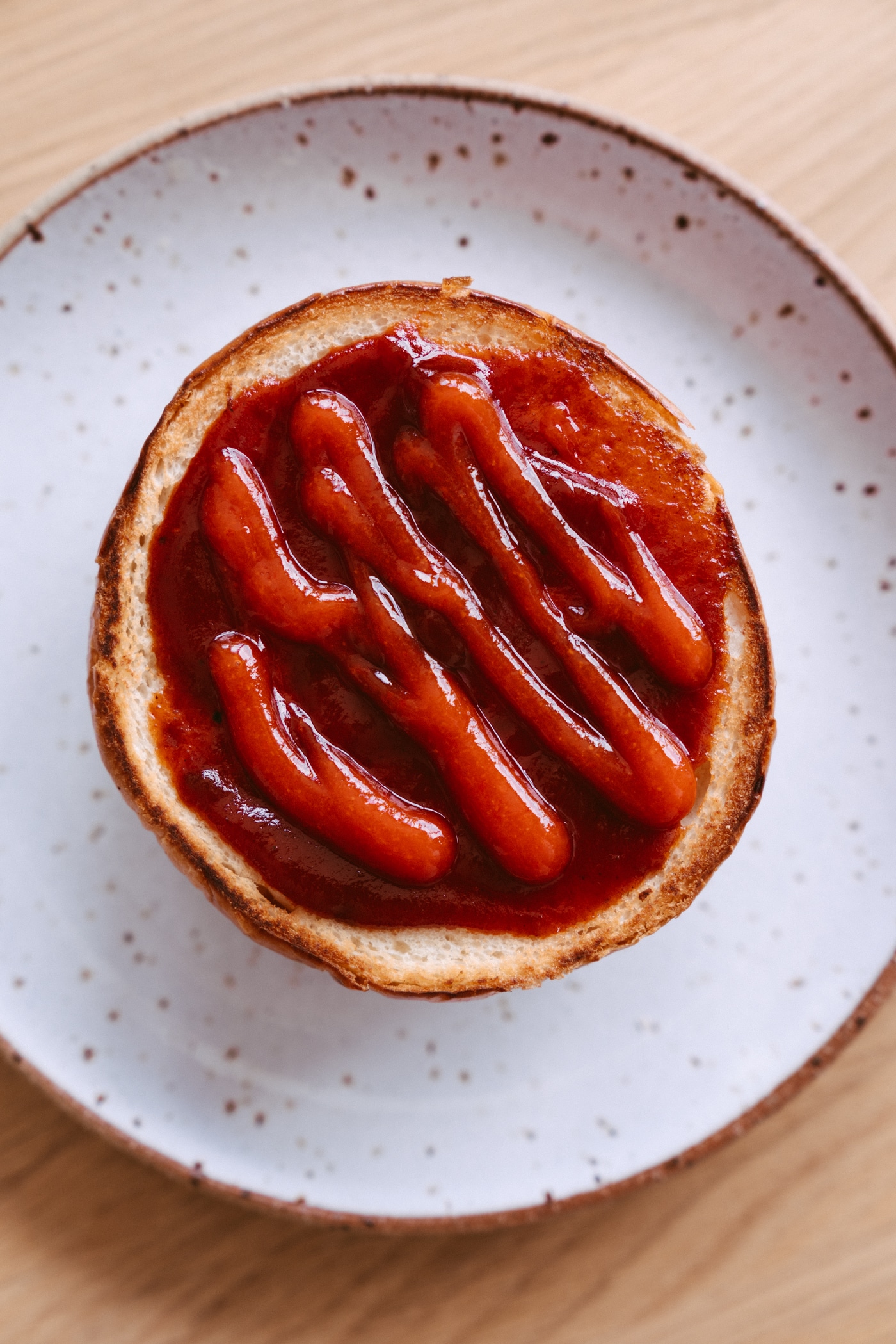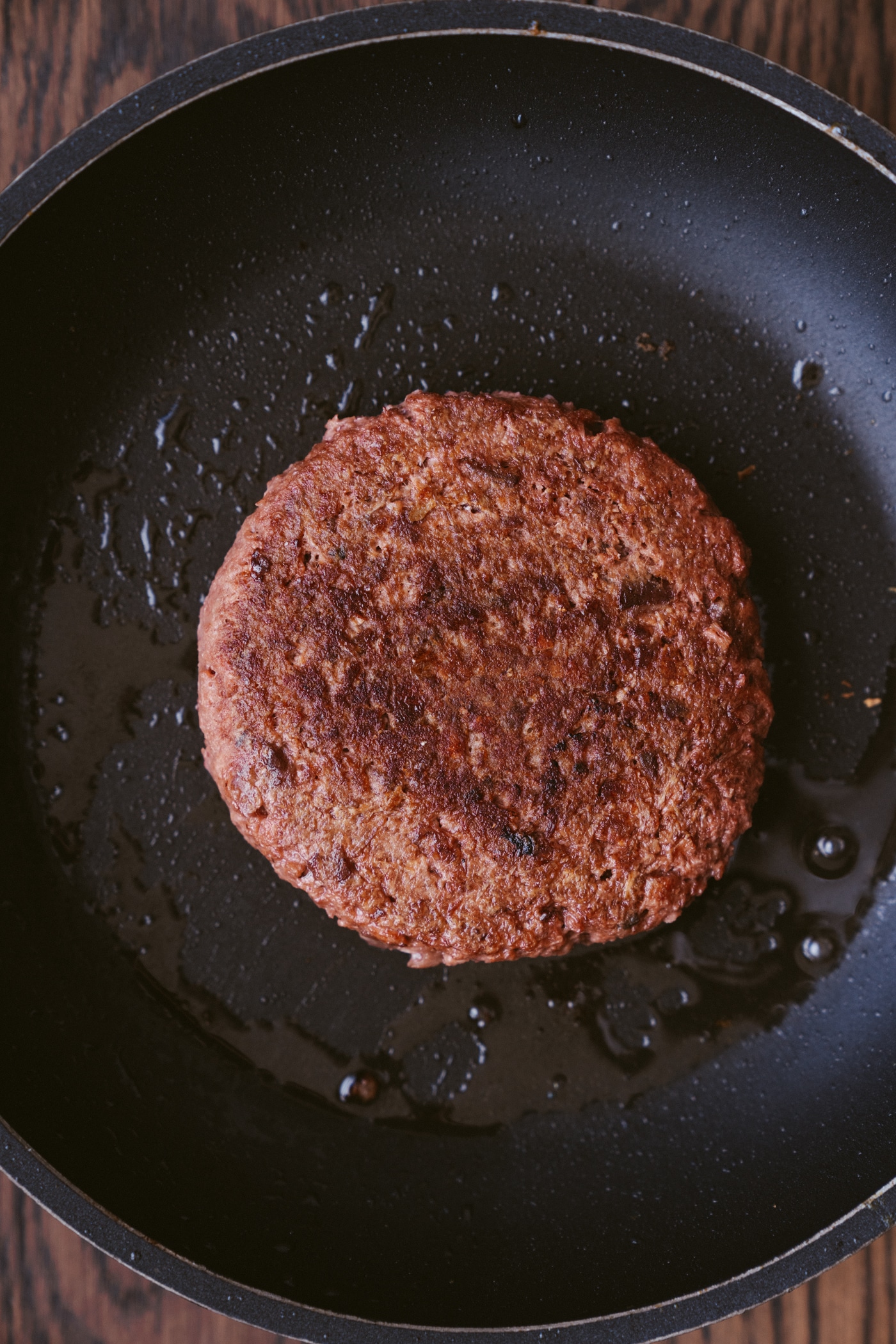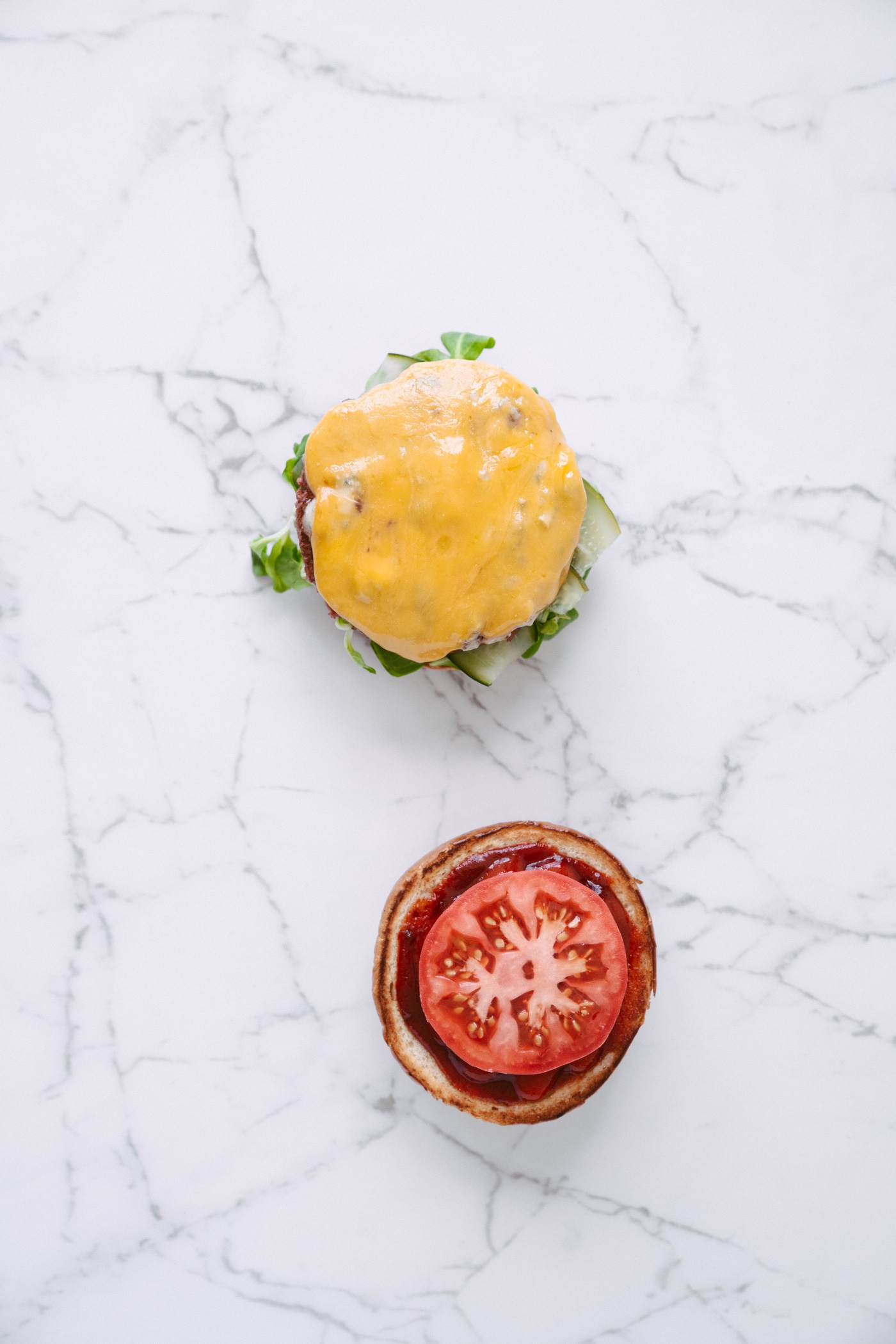 Instructions
Remove "Moving Mountains" patties from the freezer. Put them in a hot frying pan brushed with a very thin layer of oil. Cook on medium heat for 10 minutes until browned on both sides.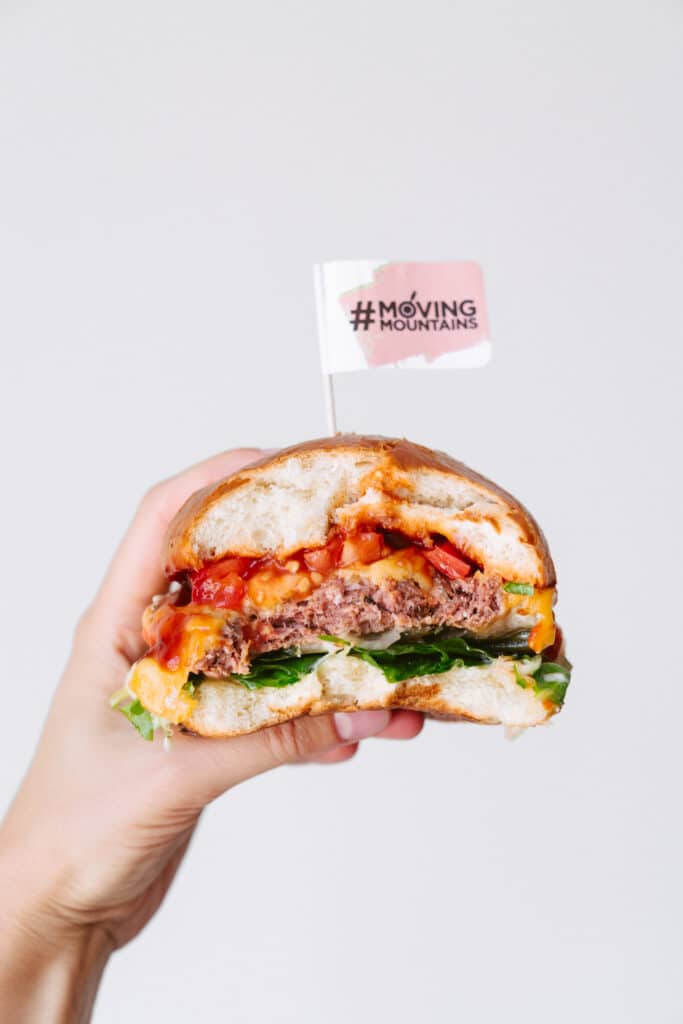 While the patties are cooking, toast brioche buns in a dry pan or in the oven. Wash vegetables, pat them dry. Slice tomato, cucumbers, onion.
Spread mayo on two bottom side brioche buns, arrange greens and pickles on top. Spread bbq and hot sauce on the remaining brioche halves.
When the patties are halfway into cooking, top each of them with gorgonzola and a slice of cheddar. Once the cheese melts, transfer the patties on top of brioche buns which already have the pickles on.
Top with a few slices of tomato and onion. Finish off with the remaining brioche halves. Serve immediately while warm and juicy.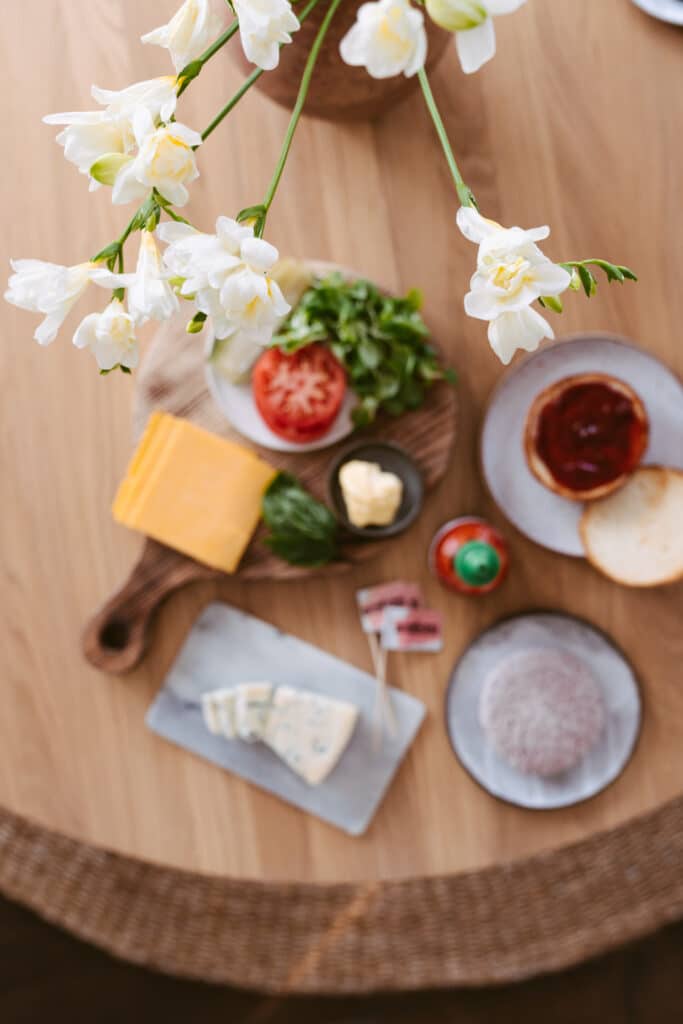 Ingredients
2 brioche burger buns
2 "Moving Mountains" burger patties
1 large tomato
1 red onion
2 slices of mild cheddar
2 small pieces of gorgonzola dolce blue cheese
a couple of pickled cucumbers
handful of fresh watercress or spinach
2 tbsp of mayo
2 tbsp of bbq sauce
1 tbsp of sriracha or other hot sauce