Savoury Ricotta Pancakes
Pancakes. This word always sparks joy.
I've always been more of a sweet pancake lover, but that changed recently and more often I seem to find myself fantasising about things like smoked salmon on potato fritters or crispy bacon and egg over my sweet and fluffy banana pancakes. I do still love maple syrup and all things sticky and the classic buttermilk pancakes do still sound like quite a treat, but today I'm going opposite direction.
Here it is, the perfect savoury ricotta pancake recipe, loaded with lots and lots of fresh herbs. Toppings are up to you, but I'd suggest you trusted me on the salmon roe + smoked salmon + creme fraîche combo just this once. Thank you.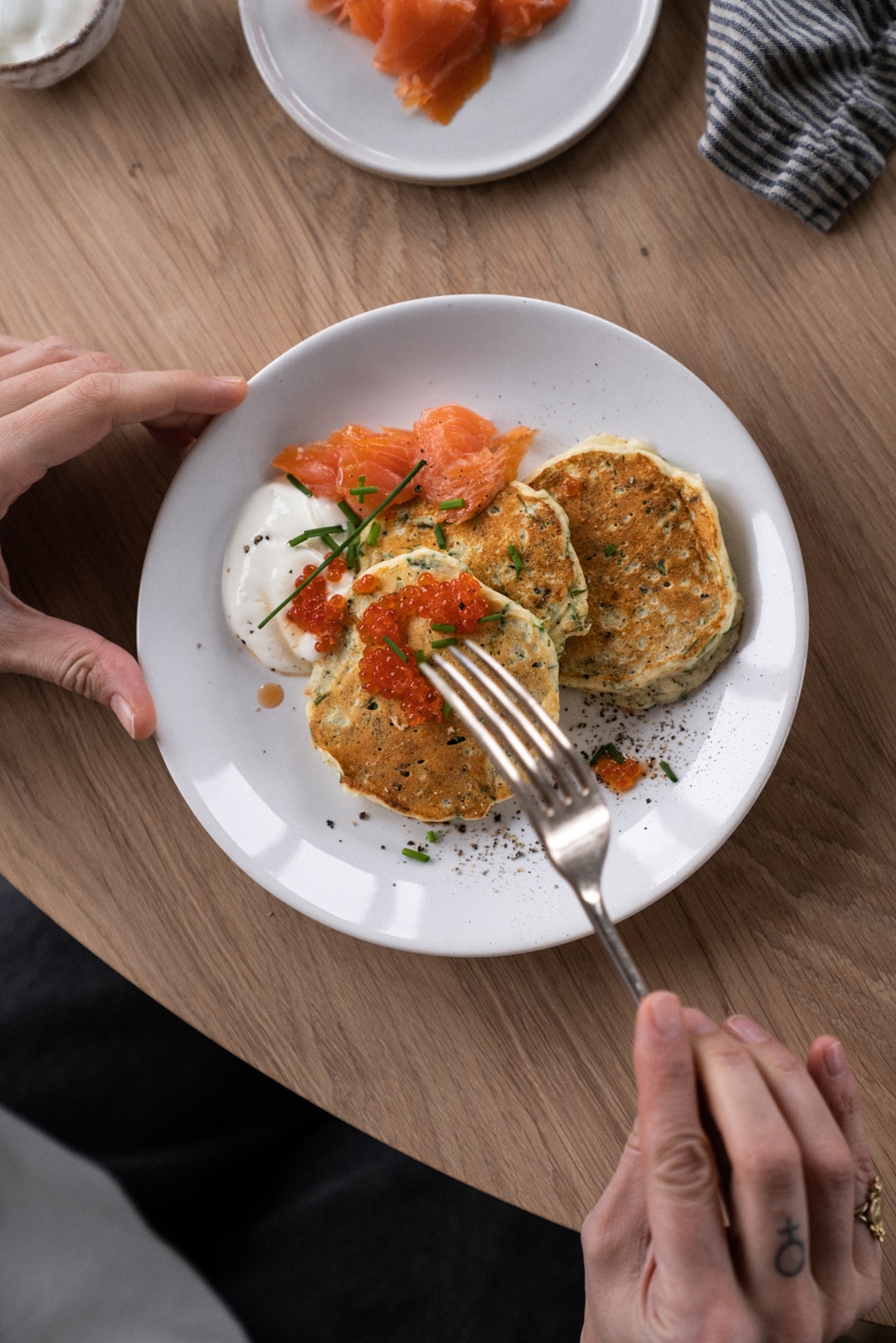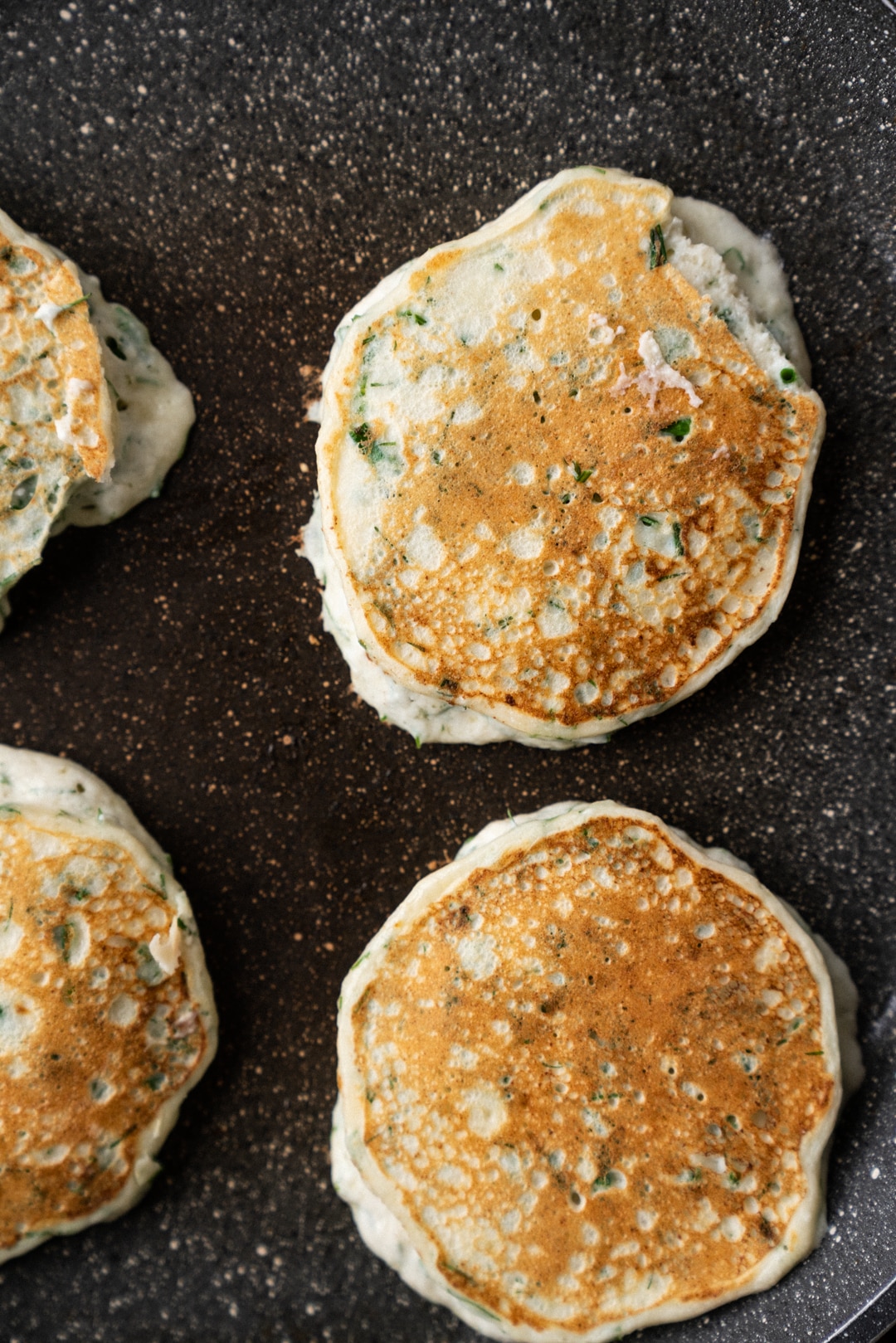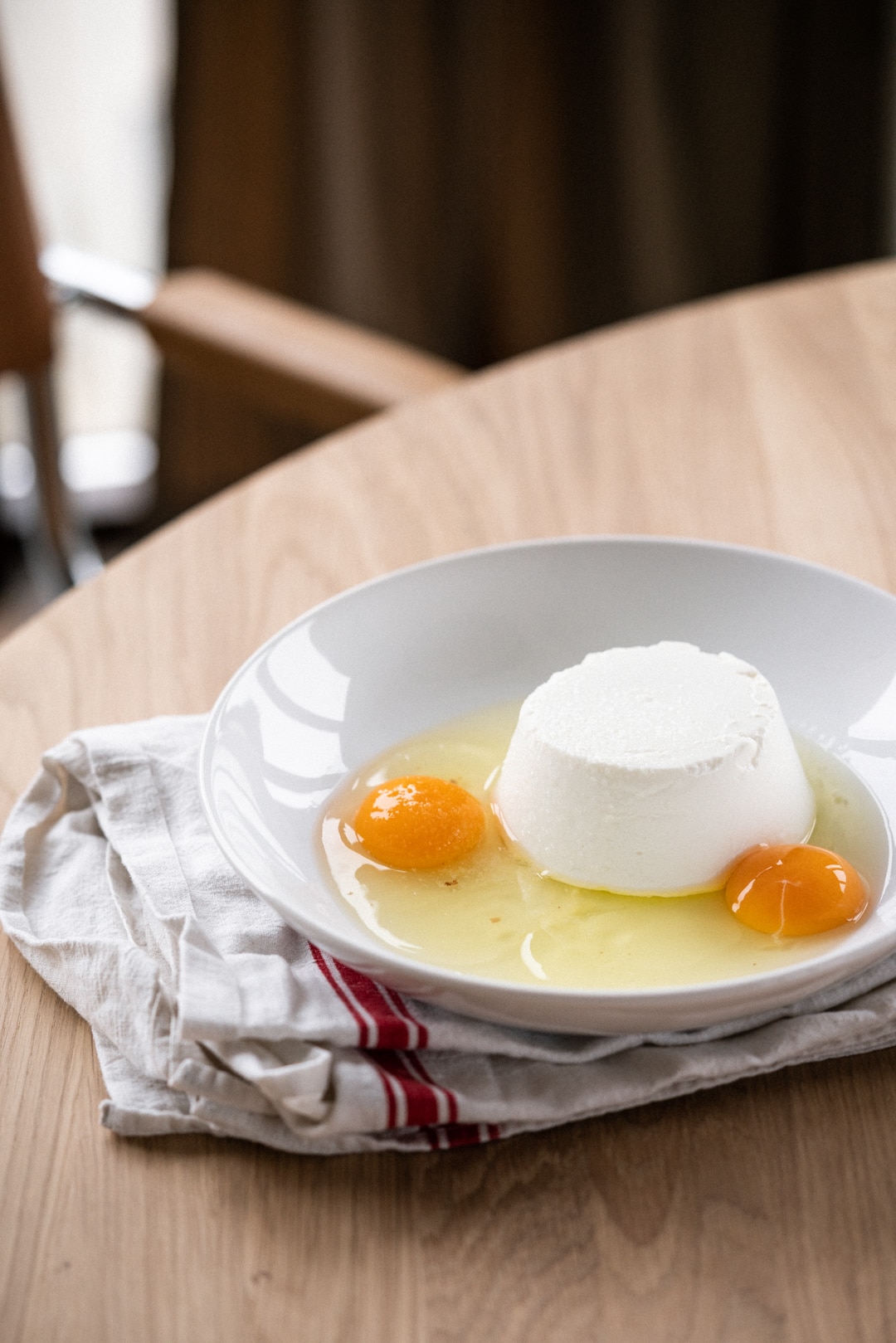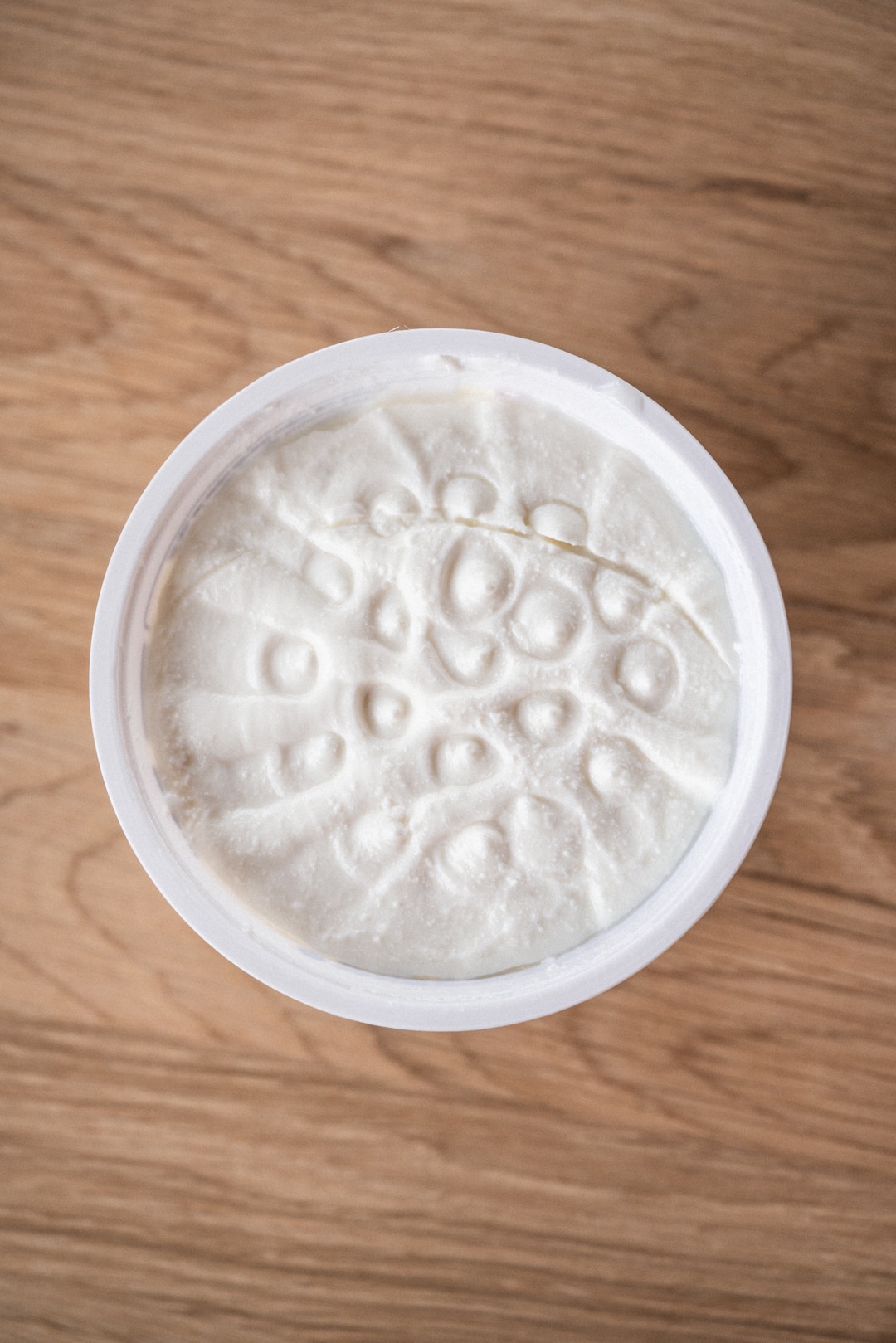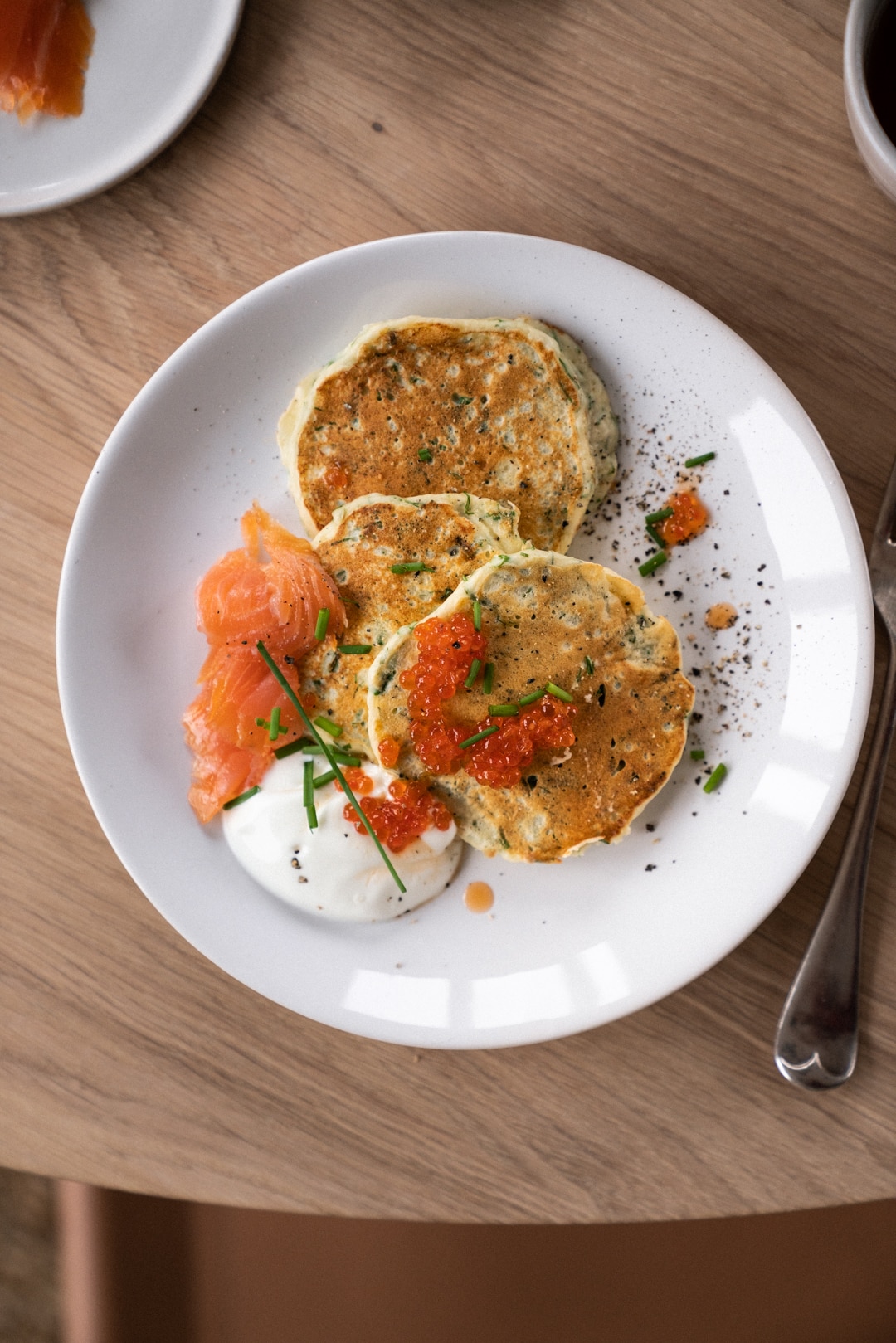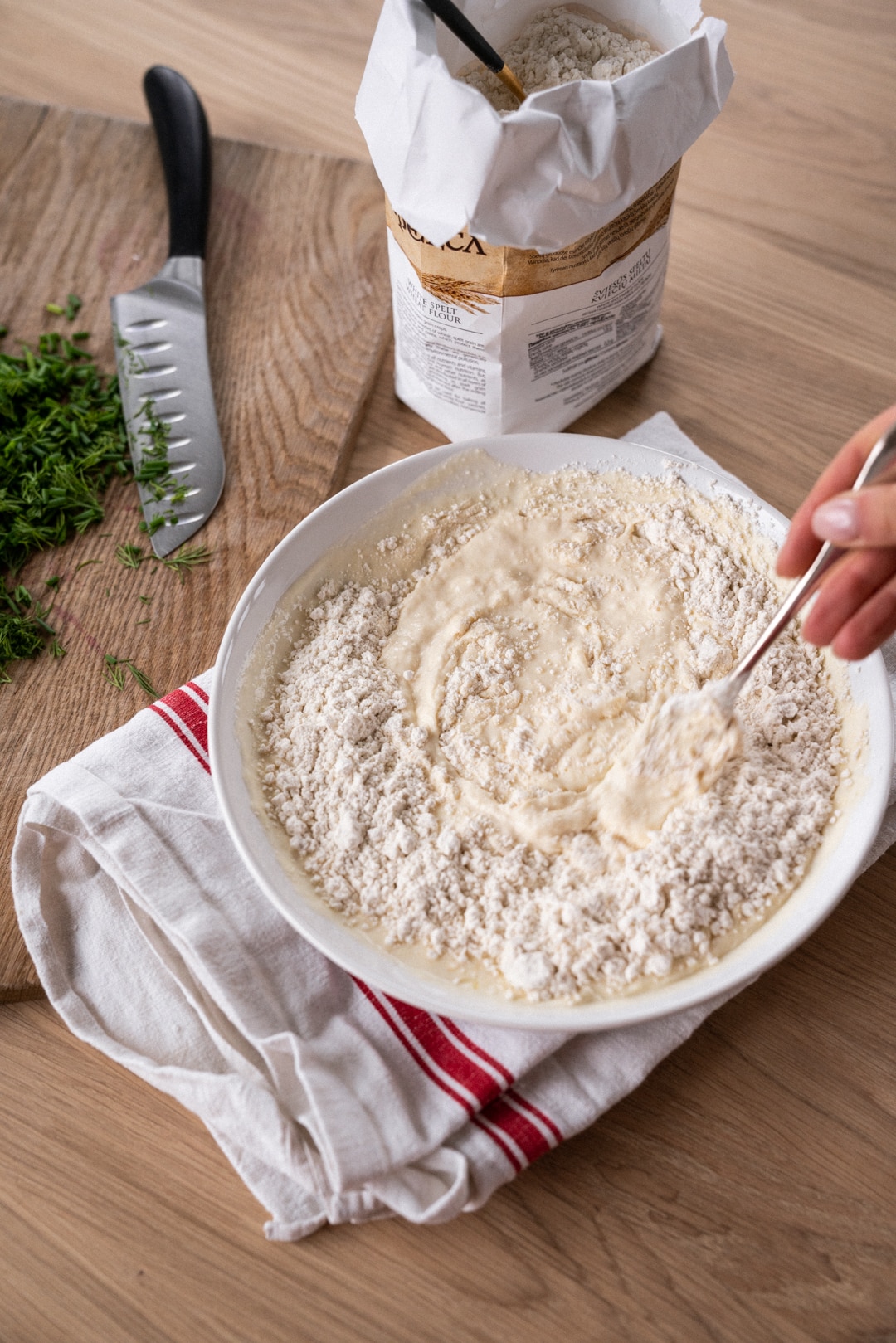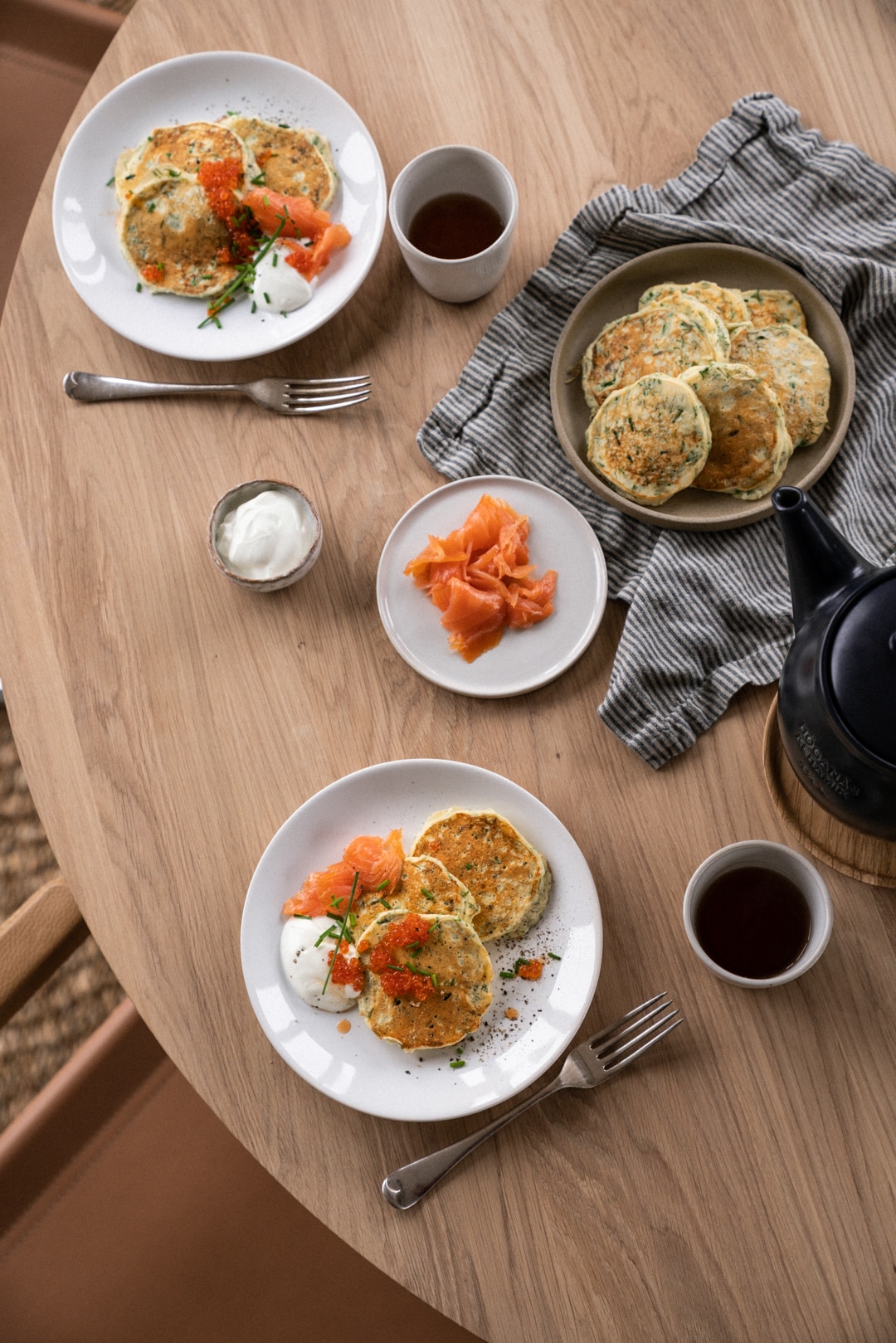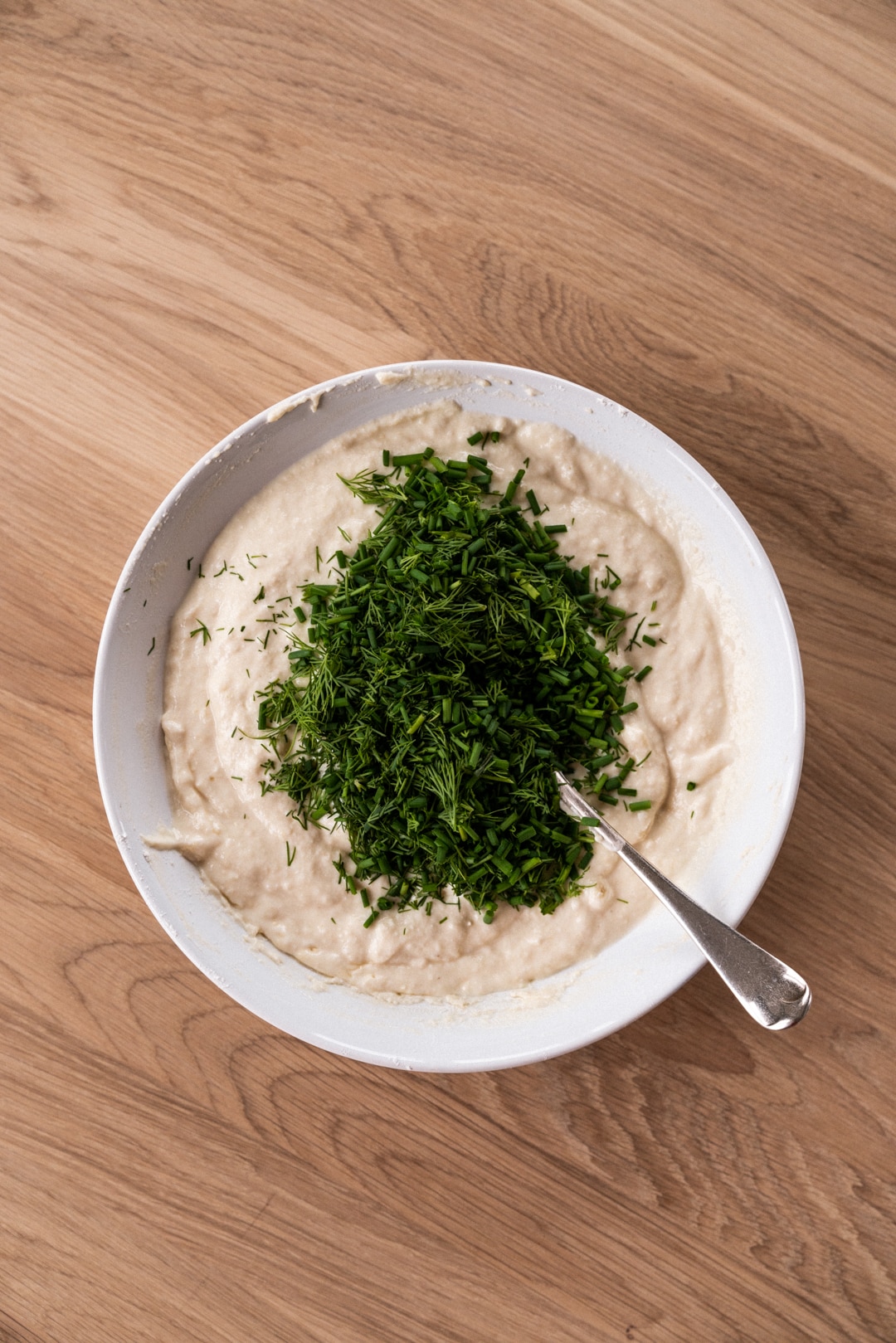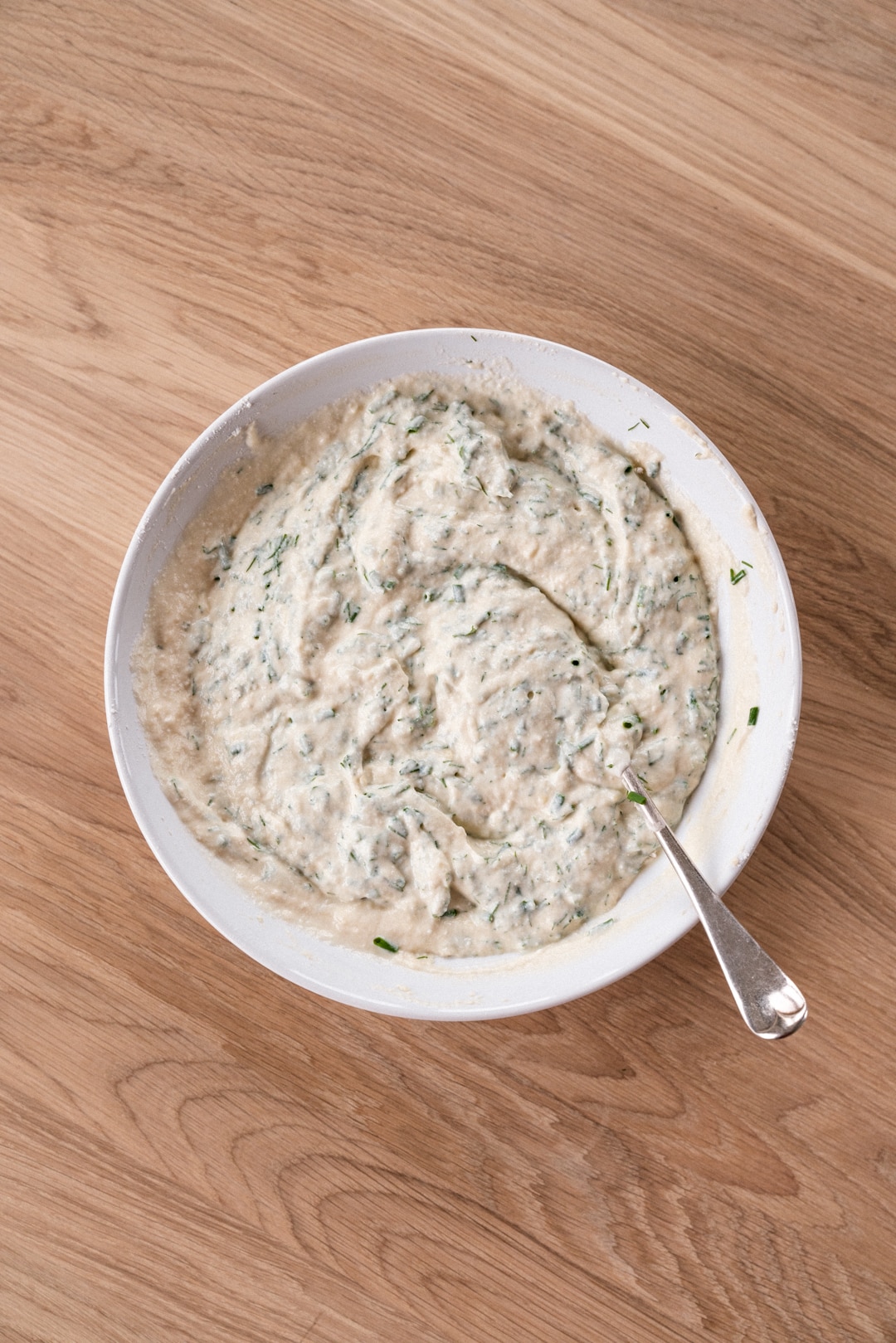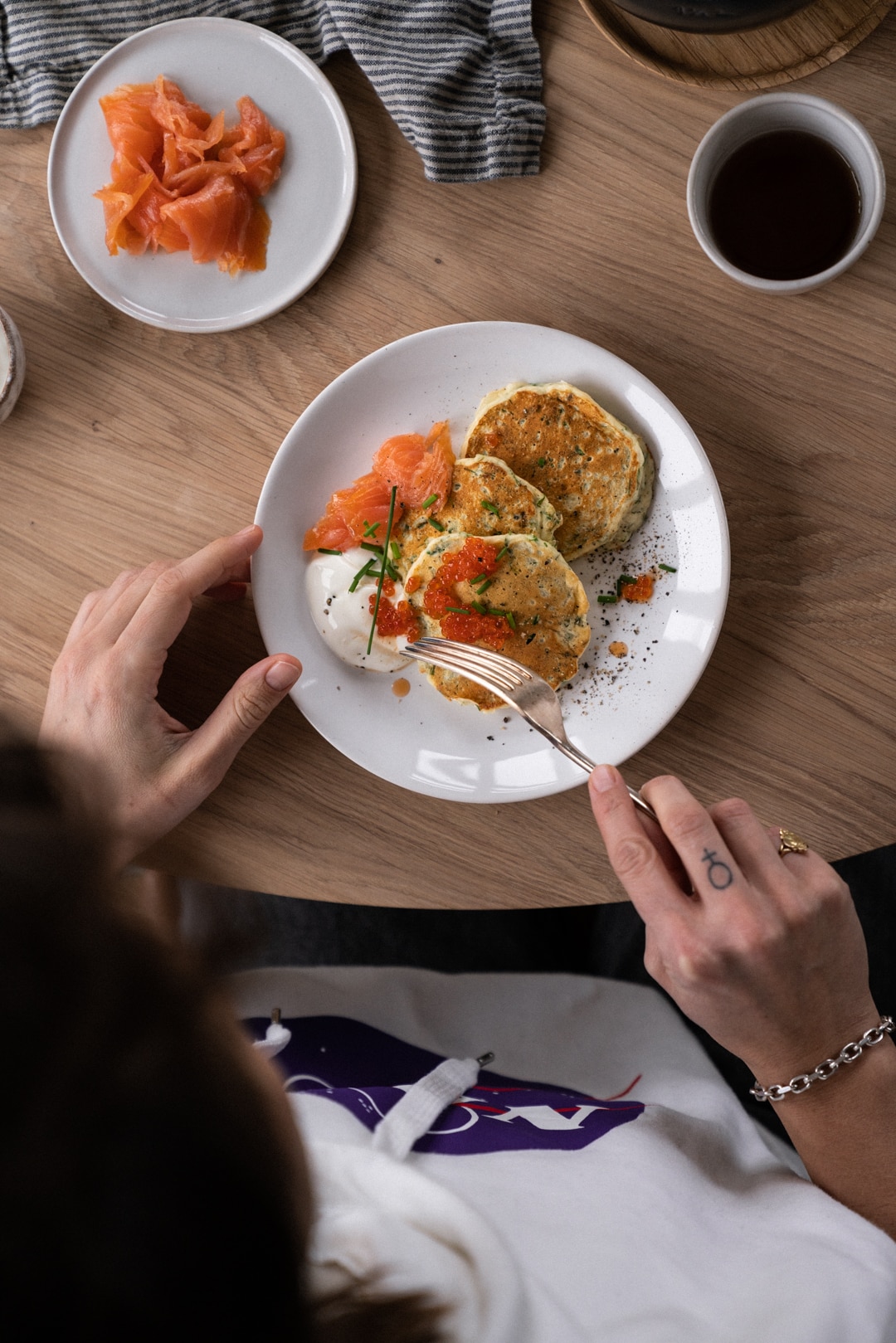 Instructions
Mix ricotta together with eggs until thoroughly incorporated. Stir in the buttermilk, salt, lemon zest and baking powder.Melt butter in a pancake frying pan (same one you'll be using to cook), let it cool slightly then incorporate it into the pancake batter.
Do not wash the pan, instead use a piece of paper towel to spread any leftovers evenly across the surface of the pan.
Carefully fold in the flour into the batter until just incorporated with a few dry lumps left. Leave the batter to stand for 15 minutes until you see some tiny air bubbles form. Lastly, add the finely chopped herbs and mix until just incorporated.
Heat the frying pan, form small pancakes and cook them until golden brown on both sides. Flip when you see air bubbles forming on the surface of the pancakes.
Serve immediately with a dollop of creme fraîche, salmon roe and smoked salmon. Fresh tomatoes would work wonders here, too.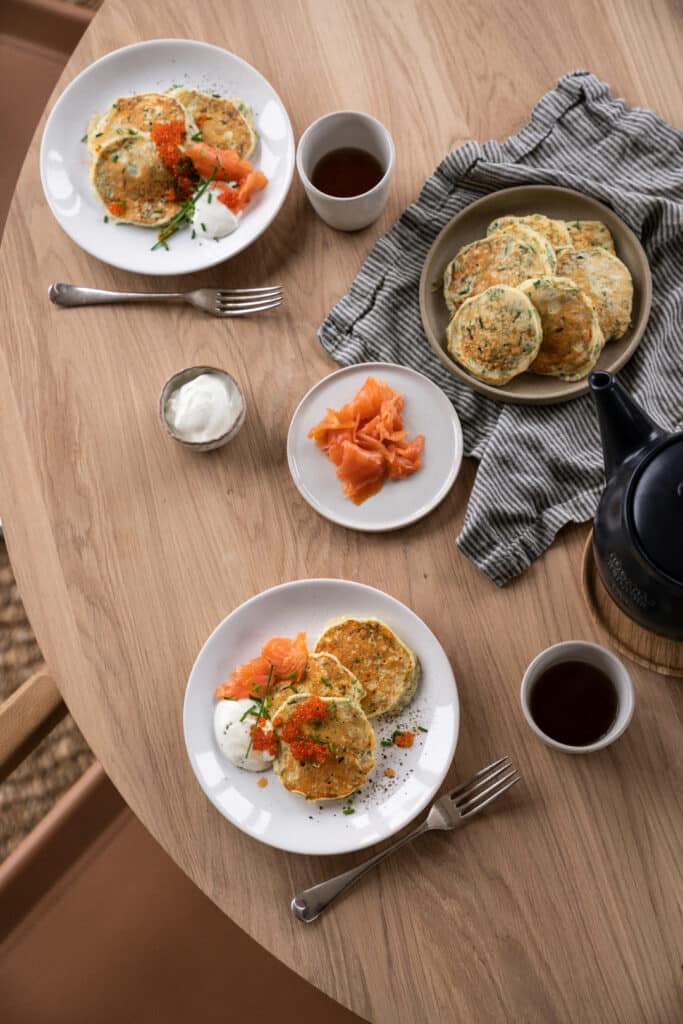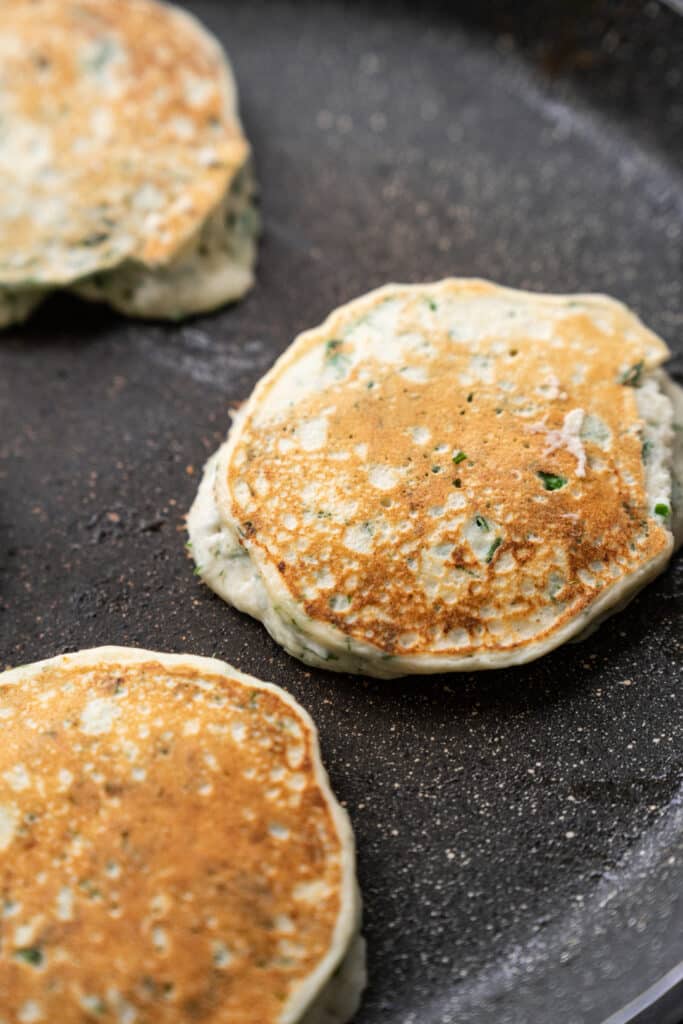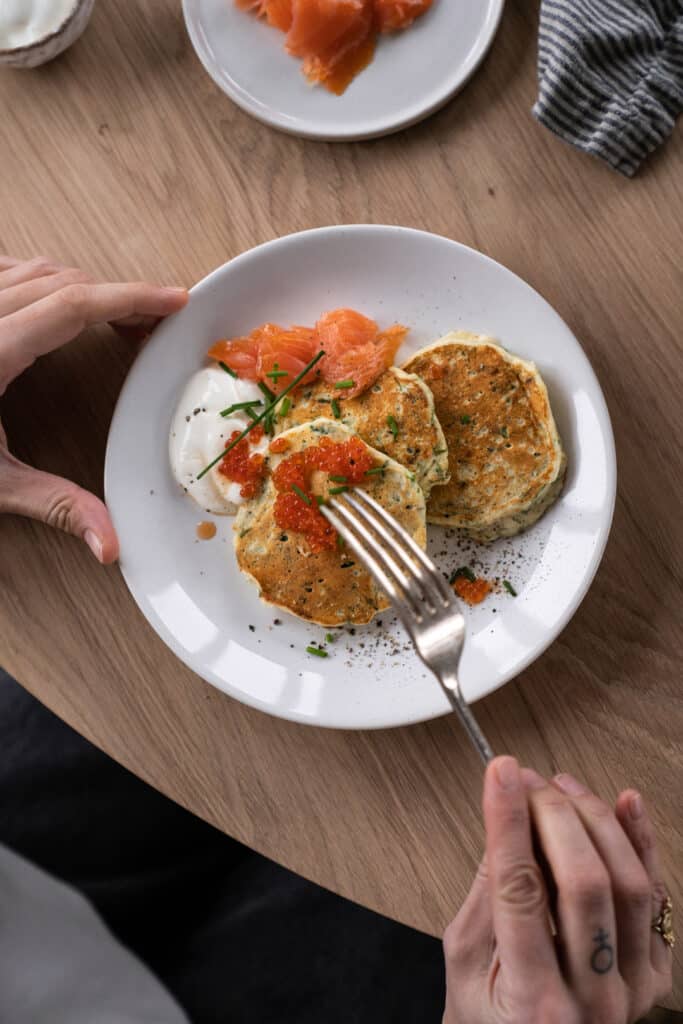 Ingredients
For the pancakes
250 g of ricotta
2 eggs
1/2 cup (120 g) of buttermilk/kefir
20 g of butter
zest from 1 lemon
a pinch of salt
1 tsp of baking powder
80 g of spelt flour (or all-purpose wheat flour)
a handful of fresh dill
a handful of fresh scallions
To garnish
salmon roe
smoked salmon
creme fraîche or yoghurt