Chicken And Veggie Pita Sandwich With Kimchi
This pita sandwich recipe was born as a side project to one vegan pita wrap that's going to be published in my cookbook. I loved how colourful and vibrant in flavour it was – I used oven roasted as well as crunchy fresh veggies, grilled chicken breast, smashed avocado and tangy homemade kimchi. Easy to prepare, too: pop the veggies into the oven, heat a frying pan and smash some avocado.
This recipe ticks all the right boxes
Lunchbox material
Quick and easy
Bright flavours
Easily adjustable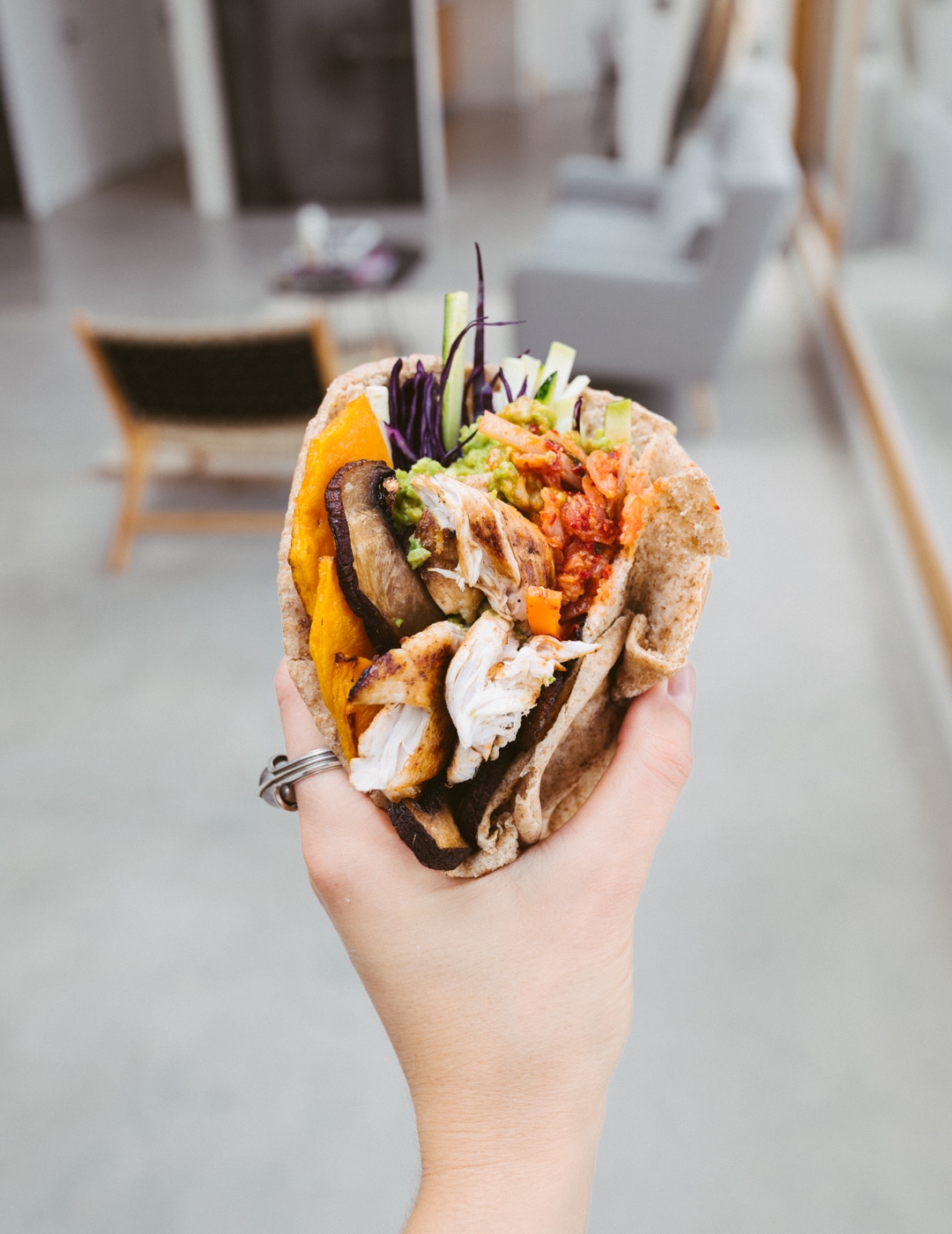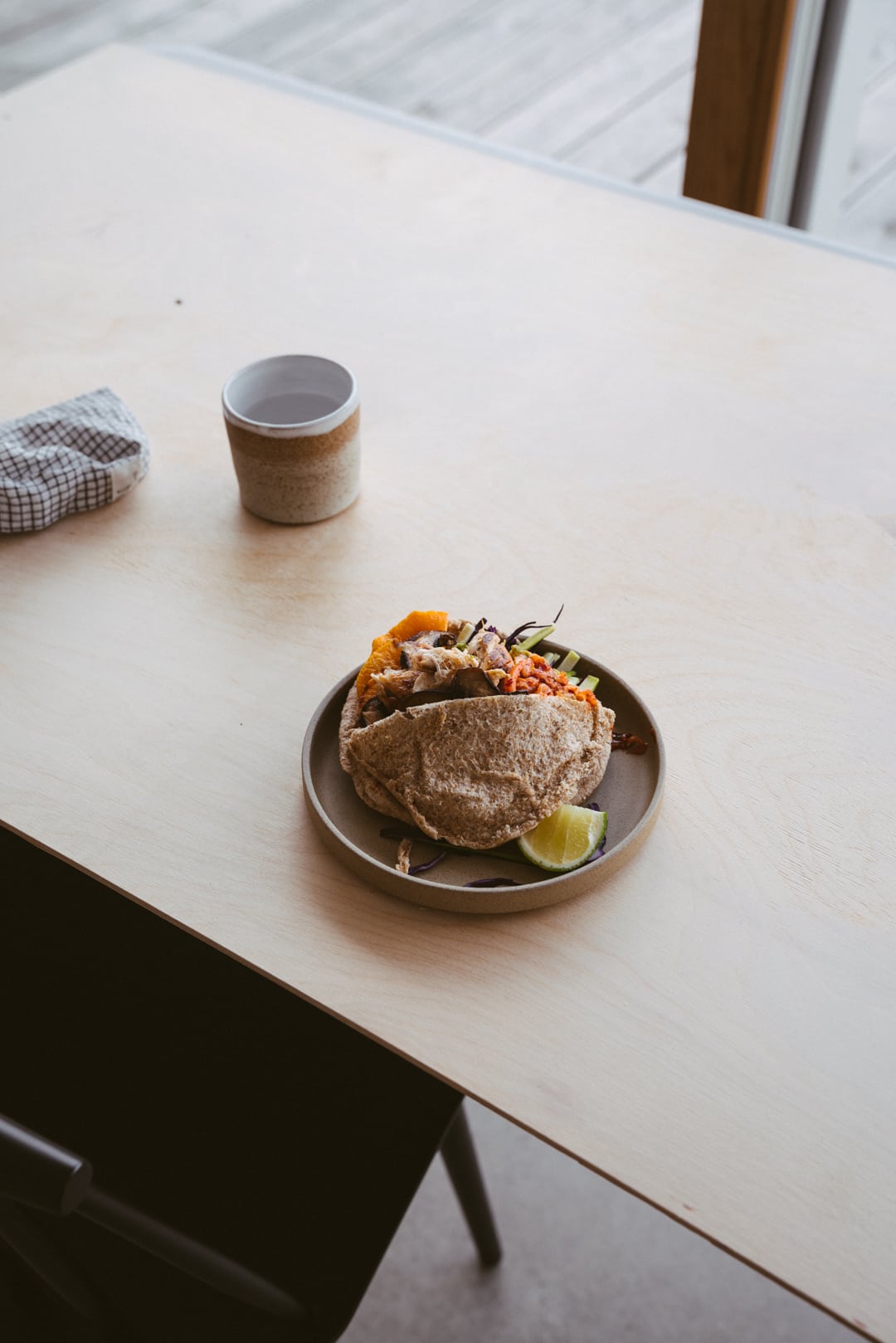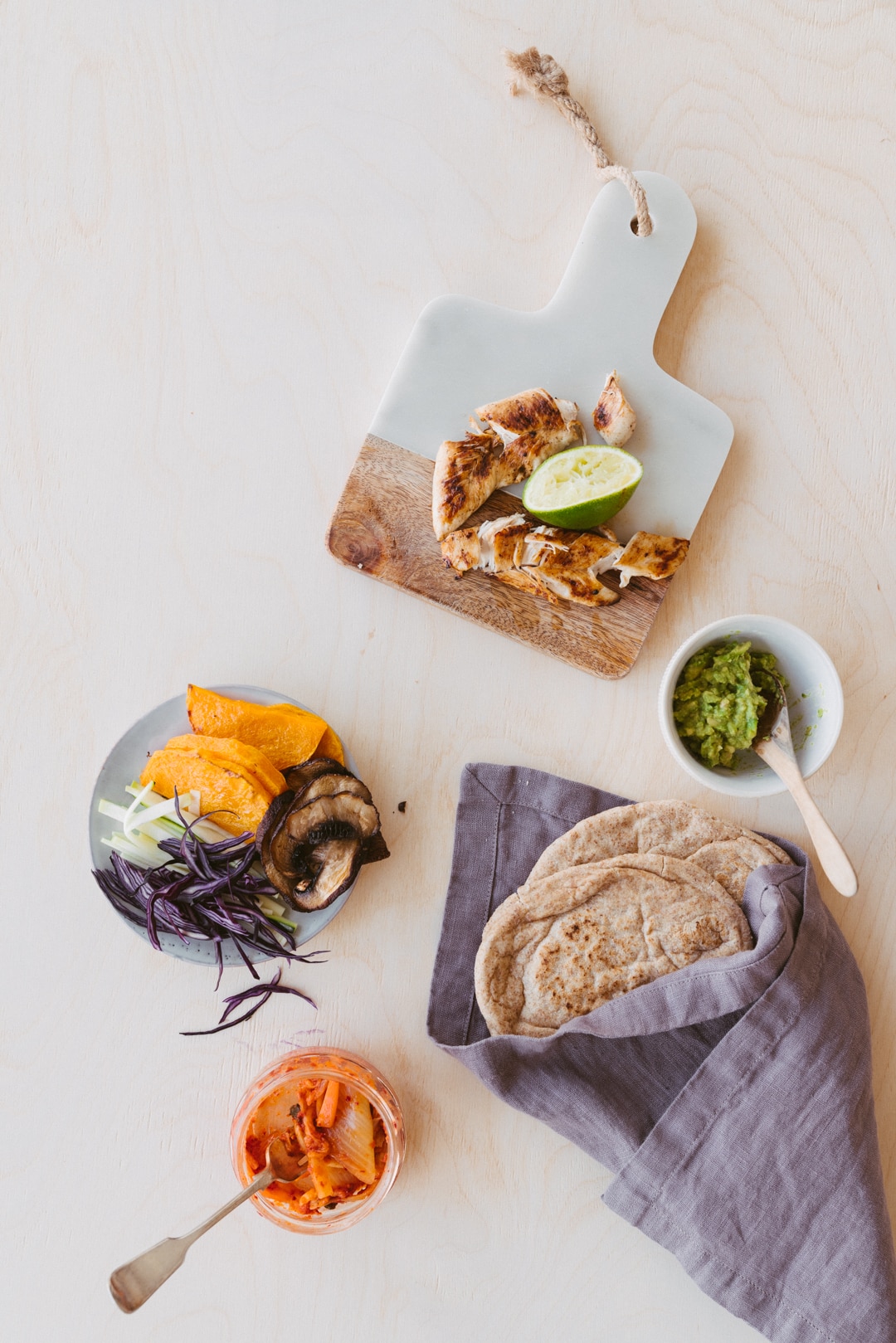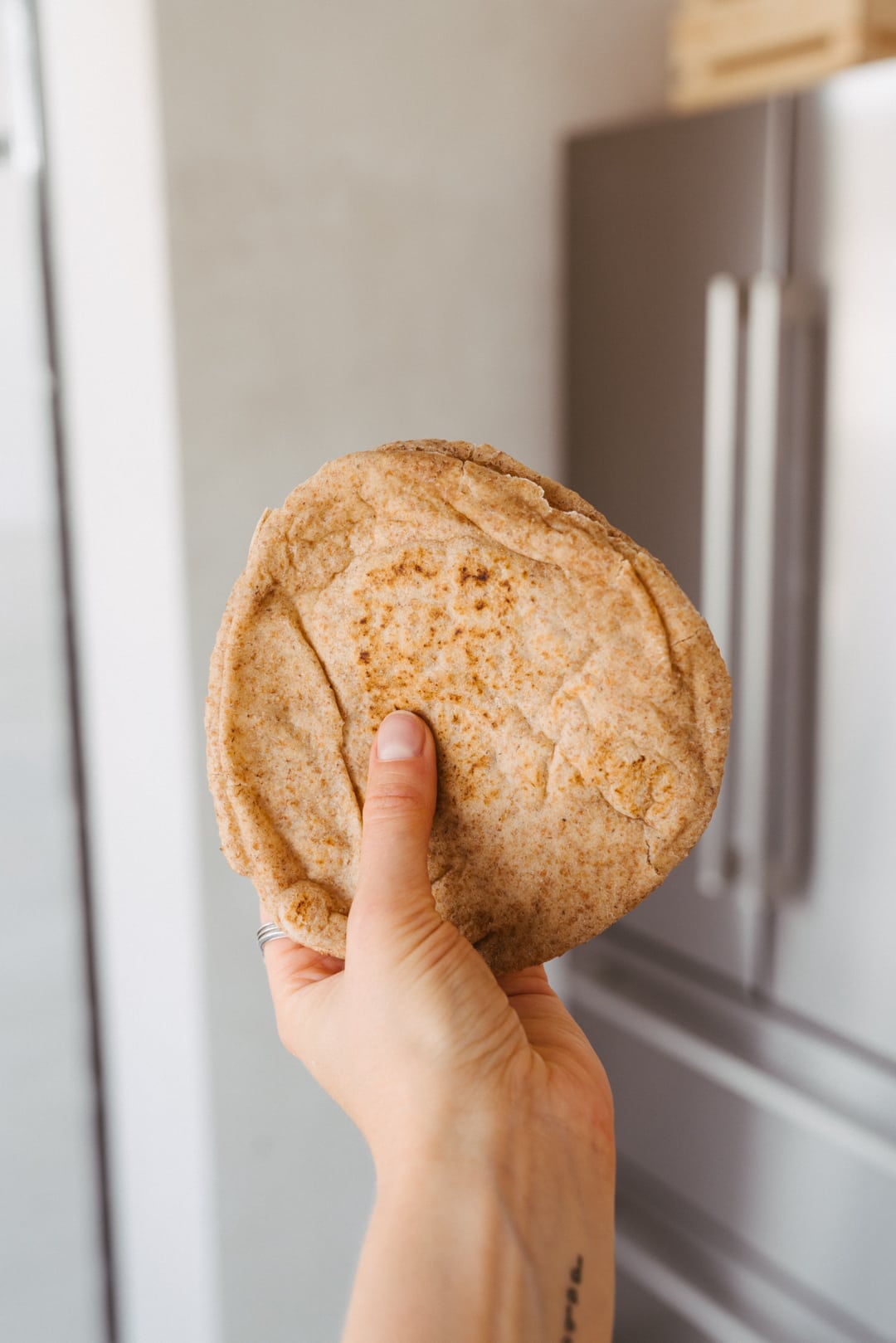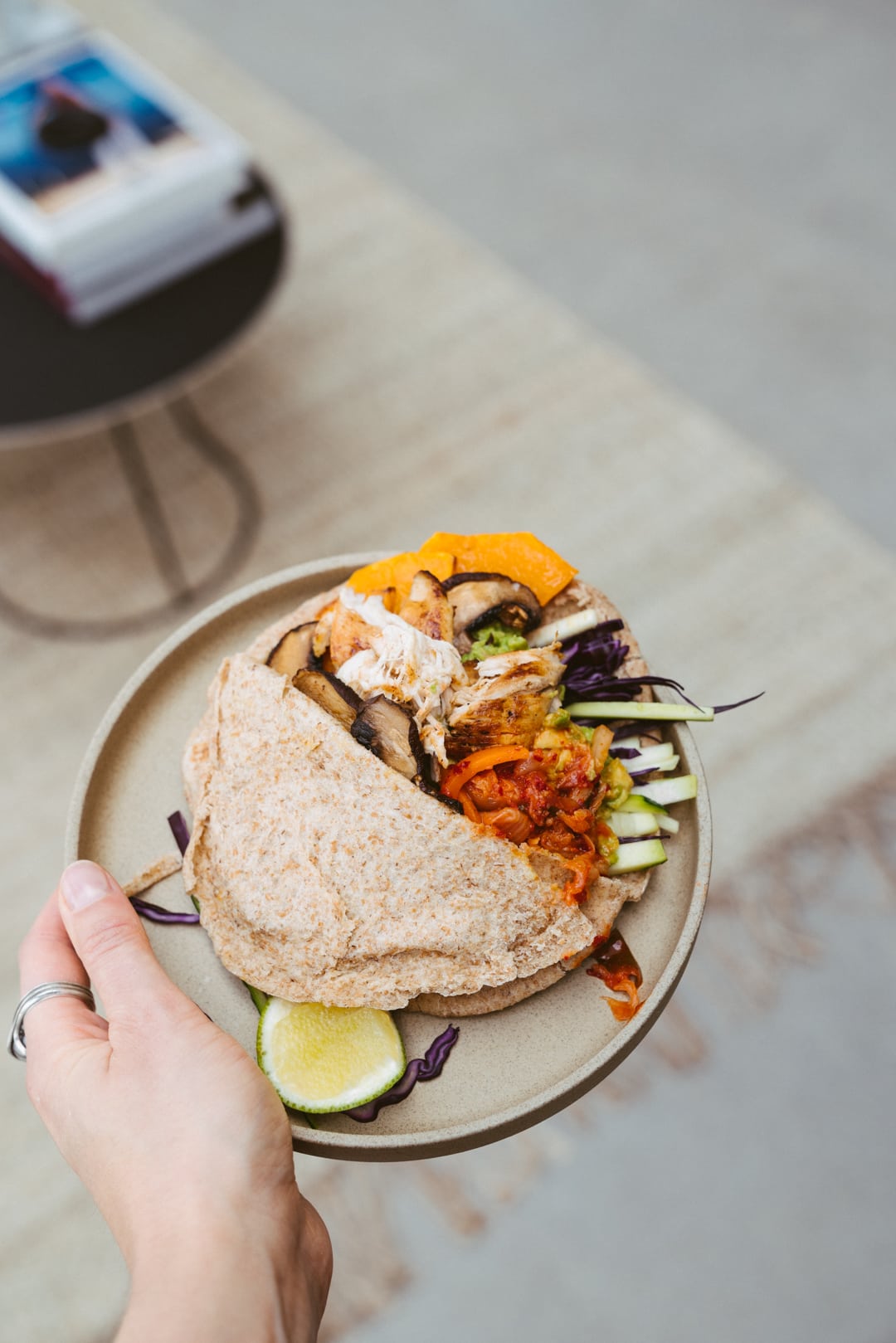 Instructions
Preheat your oven to 180°C using a fan setting (200°C no fan). Line a shallow baking tray with baking paper.
Add sliced portobello and butternut squash, drizzle lightly with olive oil, sprinkle with sea salt and freshly ground black pepper, rub with your hands to coat. Pop it in the oven for 25 minutes (you might have to remove mushrooms a bit earlier so that they don't burn).
In the meantime, heat a large frying pan, add a touch of oilve oil and add the chicken breast. As it is cooking, season with salt and pepper, add any other spices you like: paprika, smoked paprika, turmeric, garlic powder, herbs. Cook until crispy and cooked throughout. Do not keep it in the pan for too long – it will only dry out once it's done cooking.
Smash avocado using a fork, squeeze 1/2 of lime juice and mix in a pinch of salt. Set aside. Cut carrot, cabbage and cucumber or zucchini into thin strips. Once the veggies are done roasting, remove them from the oven
Assemble your pita sandwich: layer avocado, fresh and roasted veggies, chicken and kimchi or hot sauce. Squish lightly and enjoy.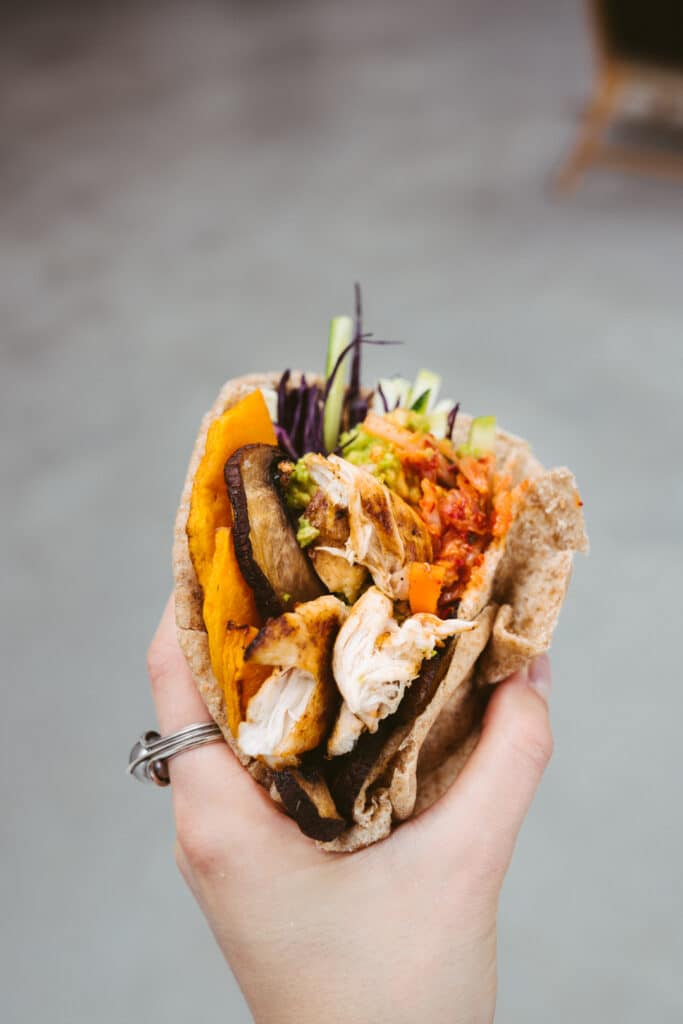 Ingredients
pita bread or any other flatbread
80 g of chicken breast
couple of slices of butternut squash
1/2 of a portobello mushroom
a handful of fresh veggies, mixed: carrot, purple cabbage, cucumber or zucchini
1 tbsp of kimchi or your favourite tangy hot sauce
1/3 of a medium sized avocado
lime juice
sea salt
freshly ground black pepper
extra virgin olive oil