Vegan Coconut Panna Cotta
Simple and truly easy vegan panna cotta which can be topped with any kinds of berries or fruit.
I experimented with coconut milk and agar agar to share my attempt with you, but you can use gelatine instead if you are not following a vegan diet. My version is extremely coconuty and only slightly sweet. Perfect for summer gatherings.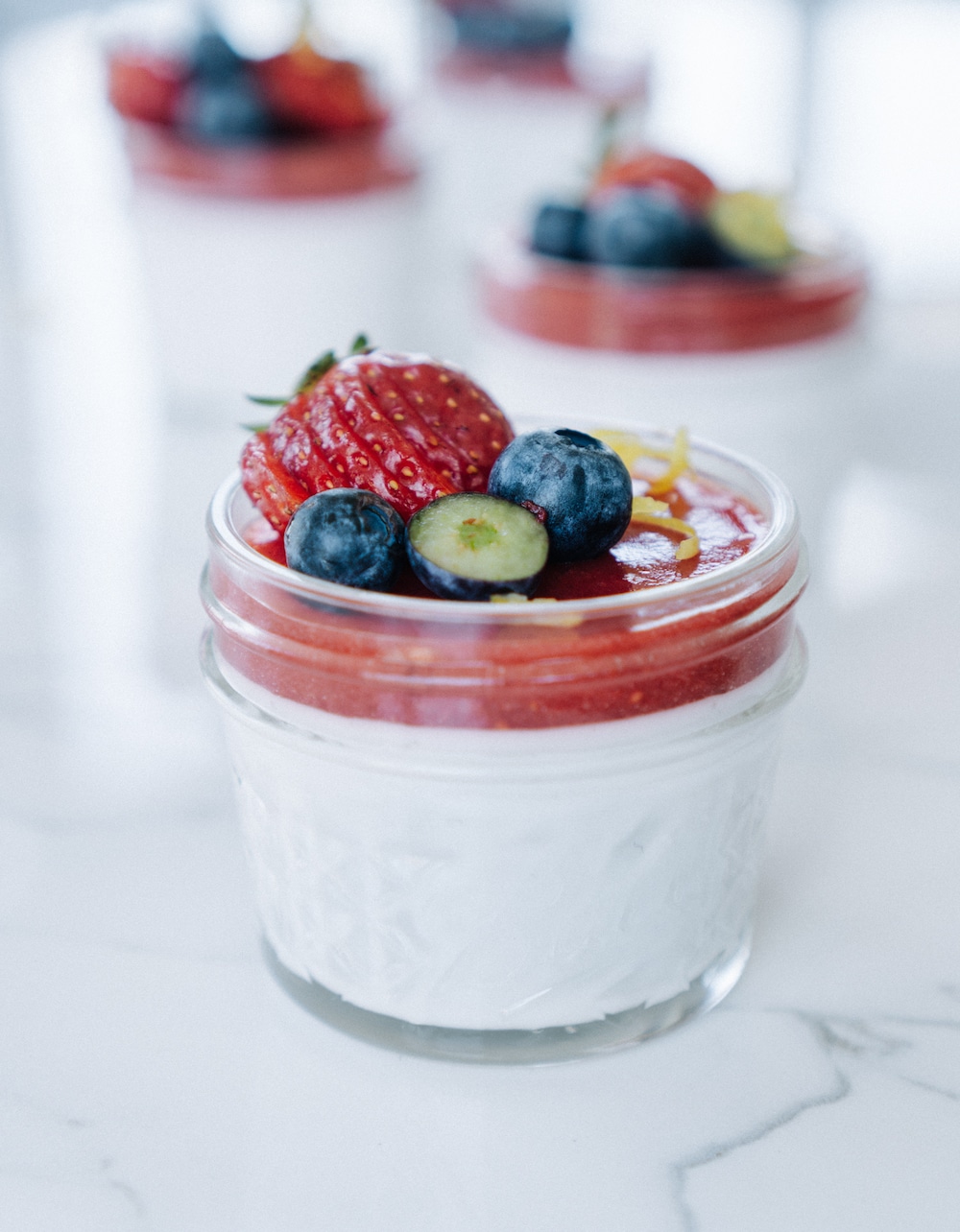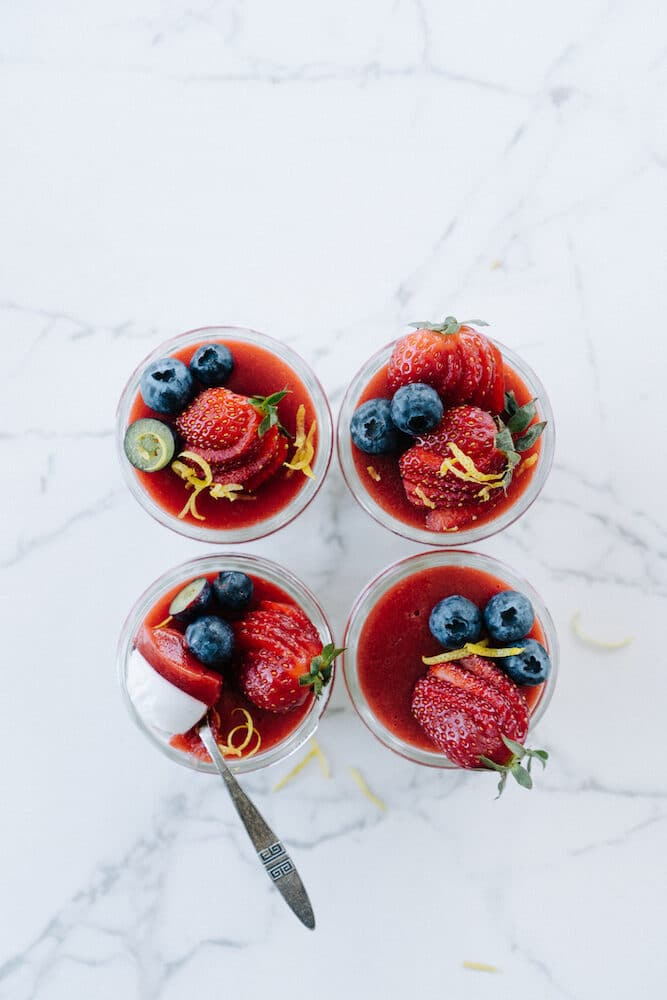 Instructions
Make the Coconut Layer. In a small saucepan, heat half of the coconut milk and sprinkle agar agar flakes on top. Keep heating on low and stirring with a balloon whisk until the agar flakes are fully dissolved. This might take up to 10 minutes.
Stir in the remaining coconut milk and pour into prepared jars or ramekins.
Place in the fridge for at least 30 minutes before pouring the strawberry layer on top.
Make the Strawberry Layer. In a small saucepan heat the water with agar flakes until dissolved, stirring with a balloon whisk. Whisk into the strawberry purée and pour the mixture on top of the panna cotta jars.
Keep in the fridge until fully set: at least two hours or until serving.
Top with lemon zest and fresh berries.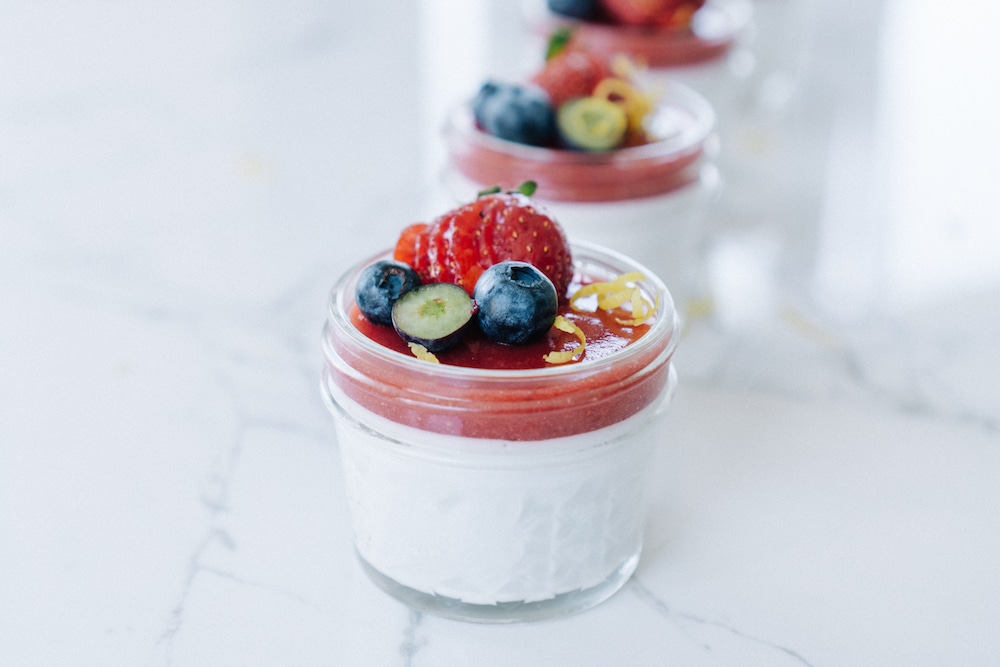 Julie's Tip
If you leave some agar agar grains undissolved, you will feel them in the panna cotta once it sets. If you generally prefer sweeter desserts, add some sugar to the coconut mixture.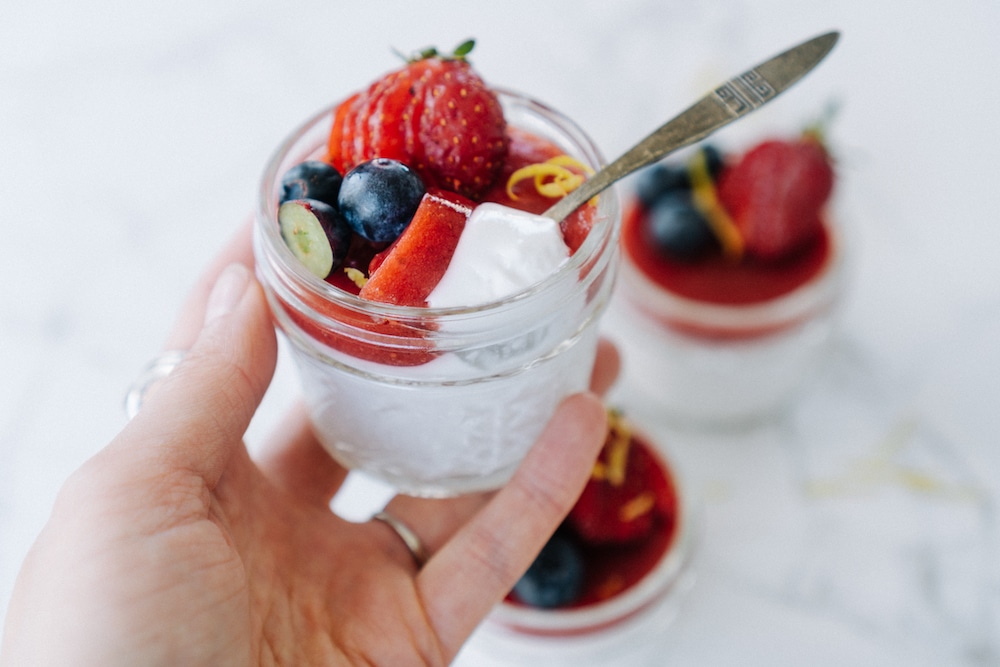 Ingredients
For the coconut panna cotta
400 ml (1 can) of full fat coconut milk
4,5 teaspoons of agar agar
For the strawberry layer
120 g of fresh puréed strawberries
3 teaspoons of agar agar
3 tablespoons of unrefined brown sugar
4 tablespoons of water
lemon zest and berries to garnish