Puff Pastry Tarts
I think puff pastry can be a life saviour when it comes to quick hot snacks and party meals. I usually have a pack of store bought yeast free puff pastry that I keep in my freezer for those unexpected gatherings or simply quick desserts. It's easy to thaw (only needs 20 minutes if made in sheets) and all you need to do to make a puff pastry tart is top the dough with ingredients of your choice, depending on whether you'd like a savoury or a sweet dish.
Puff Pastry Tart With Gruyere, Figs And Mushrooms
The recipe I'm sharing here today was expected be just another hit-or-miss when I was waiting for the result to come out of the oven. But I really liked it and that's the reason I'm sharing it with you. I think it can make a great brunch dish or even look great on your Easter table. I love the deep flavour of Gruyère cheese here, but you can also try using goat's cheese or other type of cheese as an alternative if you want a mild flavoured cheese.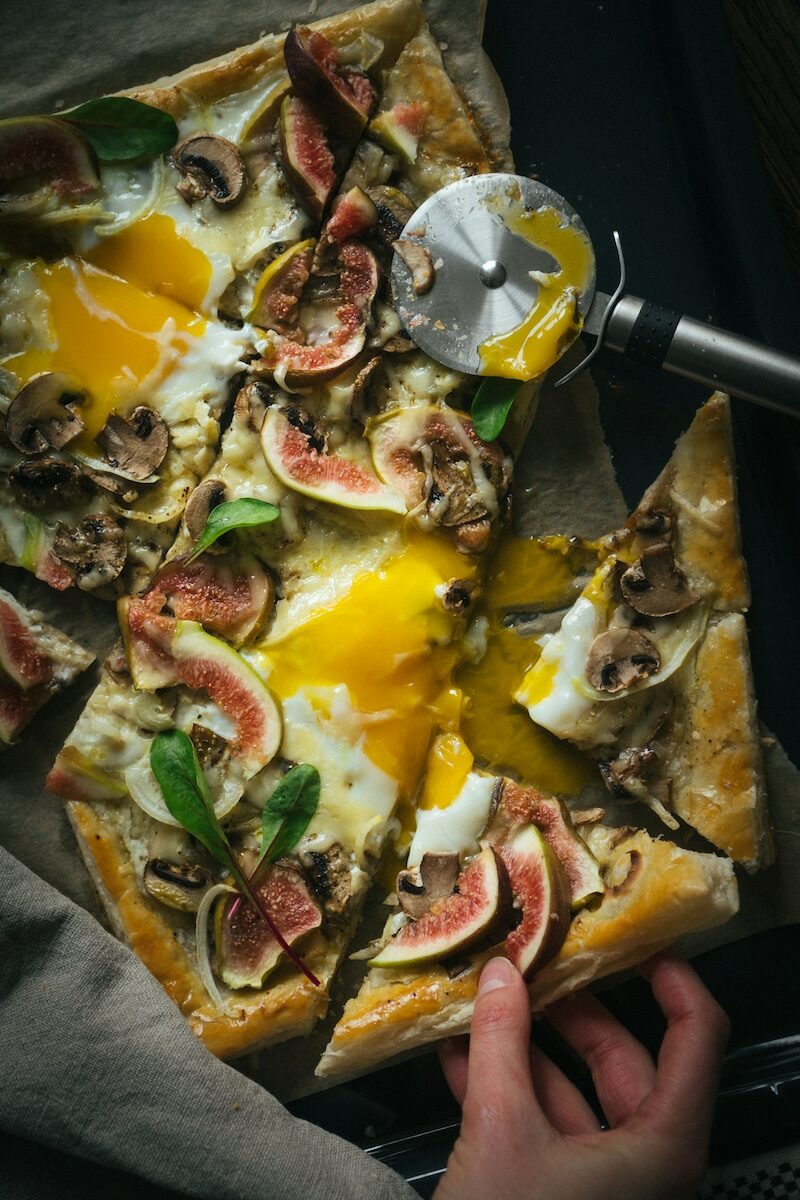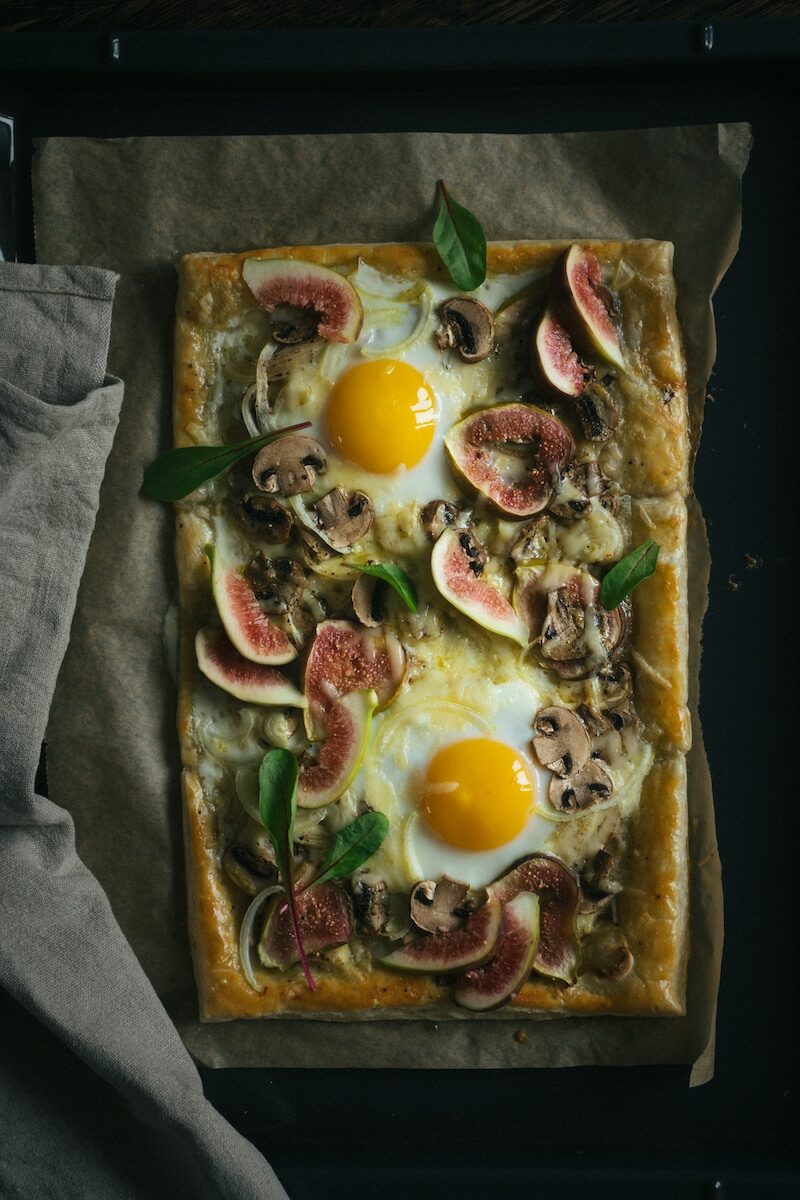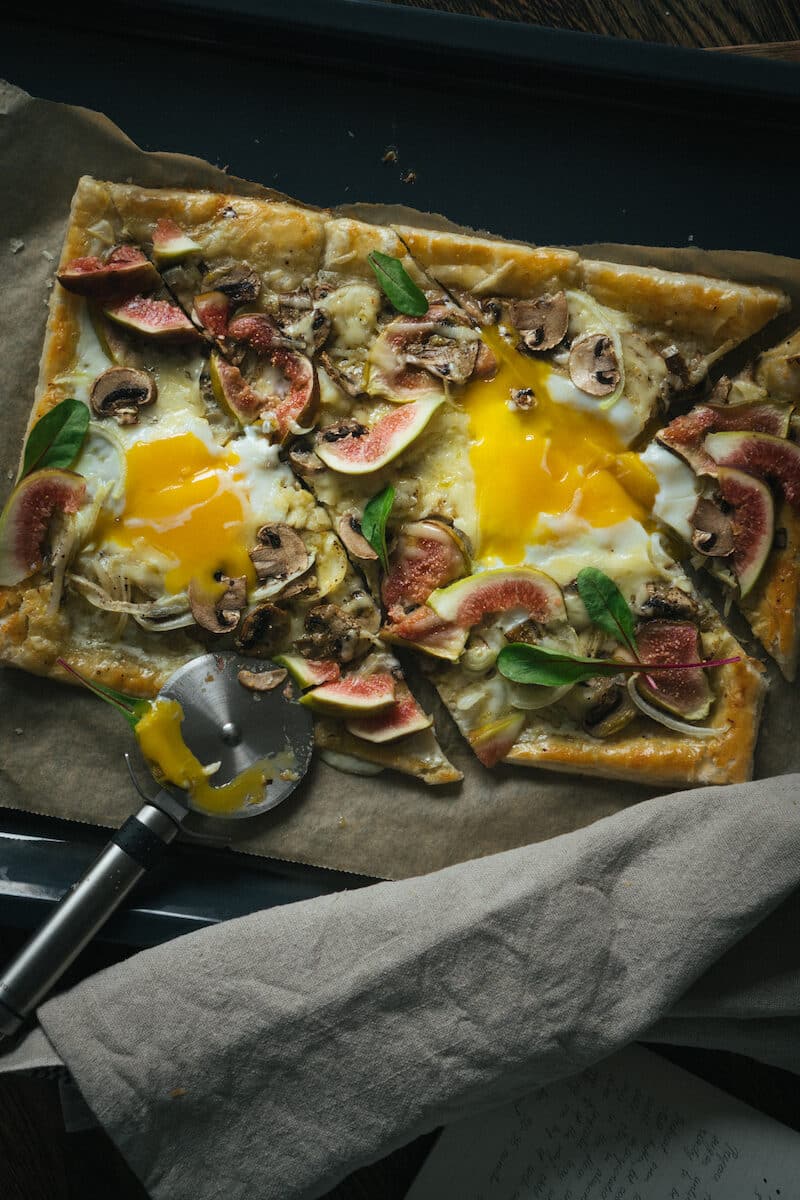 Instructions
Preheat oven to 180°C (160°C fan). Thaw puff pastry at room temperature for 10-15 min.
Line a baking tray with baking paper and arrange puff pastry sheets to form one large rectangle. Brush edges of the pastry with egg wash and put it in the oven for 10 minutes or until the pastry has firmed up and the edges are starting to brown.
Remove from oven, arrange thinly sliced mushrooms, onion and 1 fig on top of the pastry. Sprinkle with grated Gruyère, make three wells for the eggs and break one in each well.
Bake for another 10 minutes or until the eggs are just set and the pastry has a nice golden brown colour. Do not overbake or the egg yolks will be impossible to eat – they turn rubber-like in the oven if cooked for too long.
Top with the remaining sliced fig Sprinkle with black pepper and serve immediately. It will be messy!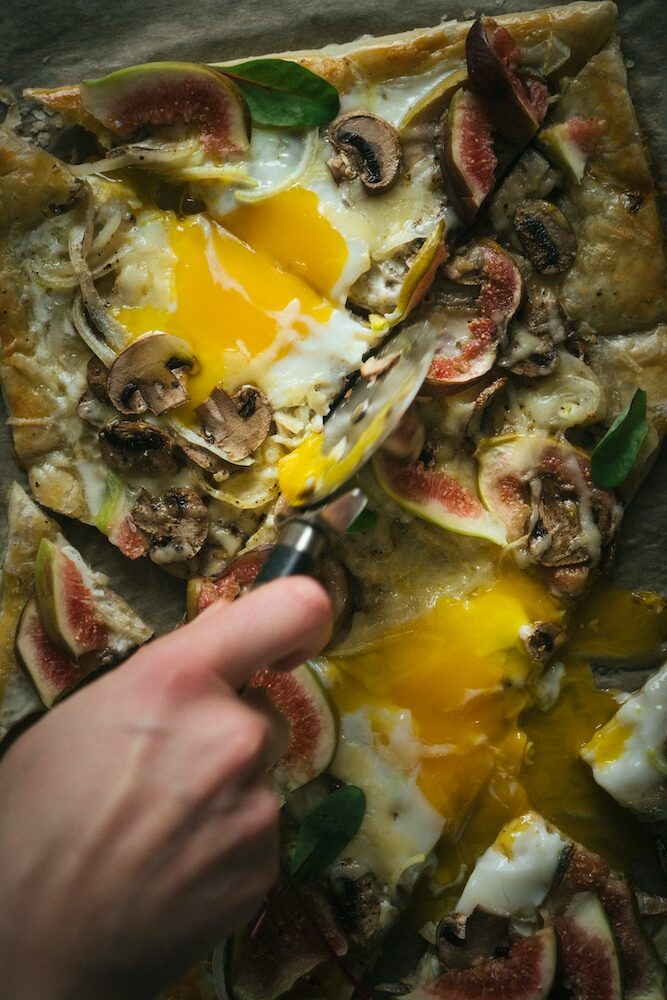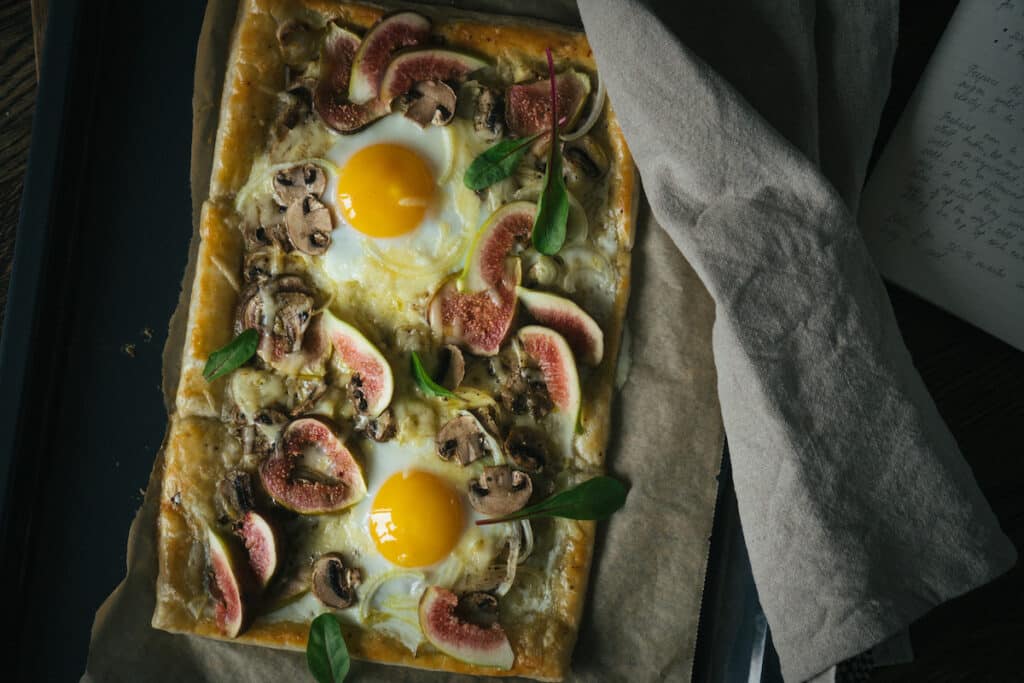 Ingredients
250 g of puff pastry sheets
3 eggs + 1/2 egg for egg wash
50 g of Gruyère cheese
8 button mushrooms
2 figs
1/2 onion
black pepper