Sprouted Buckwheat, Date And Raspberry Energy Balls
These vegan treats are yummy for one thing, but they also pack a good deal of micronutrients and vitamins. Did you ever wonder why it is better to choose a healthier bar instead of Snickers? Because of the nutritional value. Snickers will give you quick energy, sure, but it will also leave you with a sugar drop shortly after digesting it and a very shy amount or no precious nutrients at all. For the same amount of energy instead you could also refuel your body with micronutrients such as iron, potassium, magnesium, manganese, vitamin C, fibre, etc. No preservatives, no processed sugars, only the good stuff that our bodies can recognise and safely digest.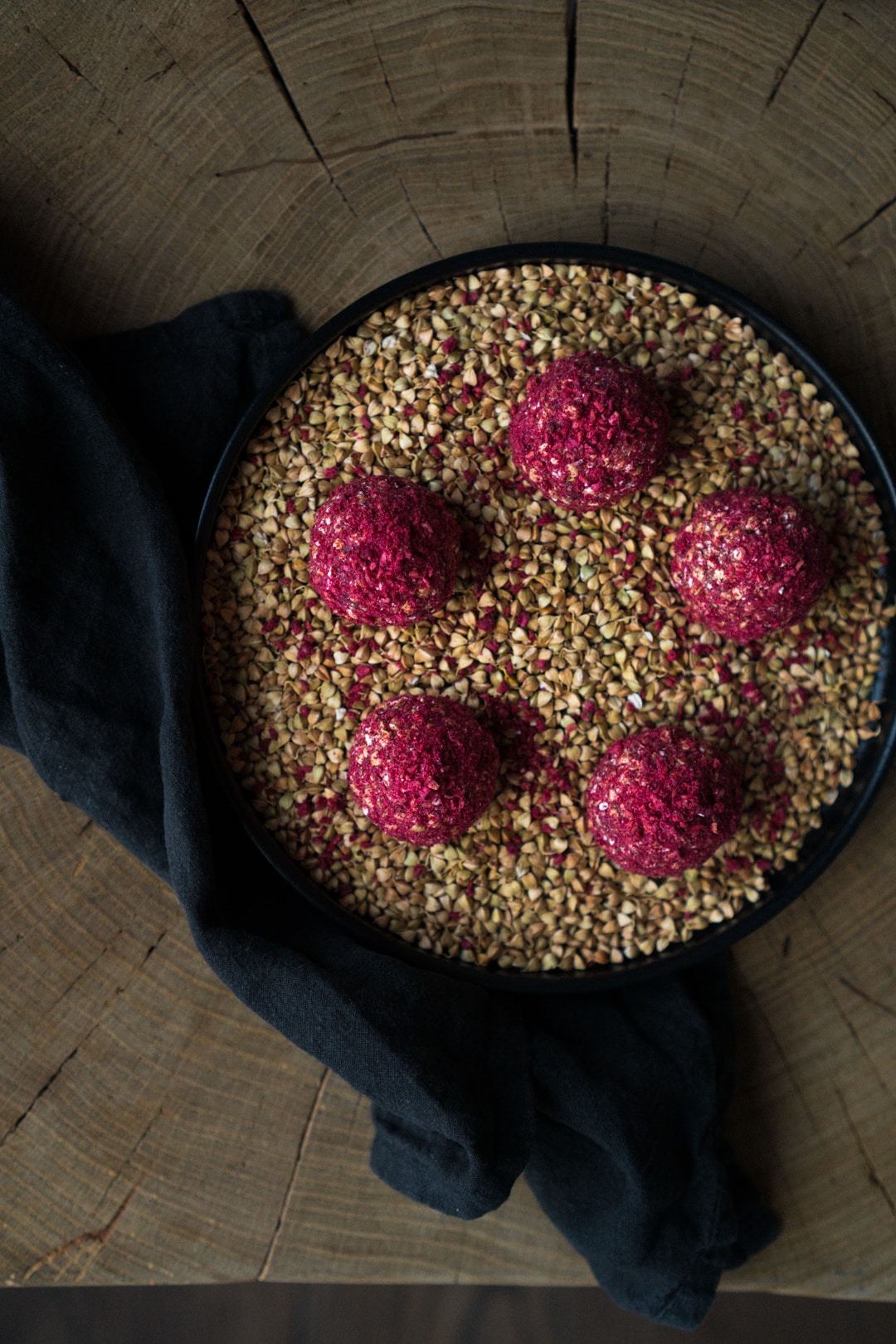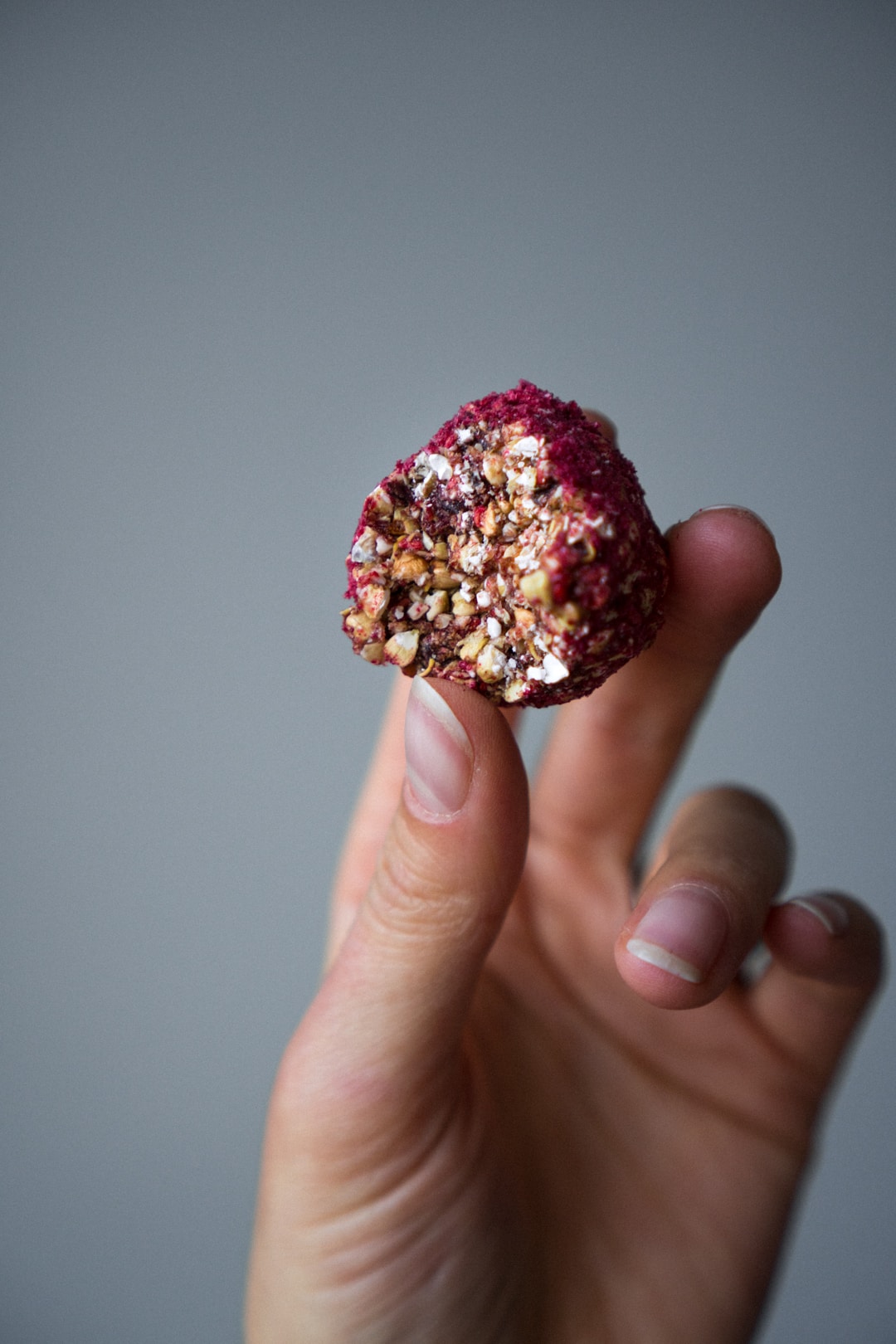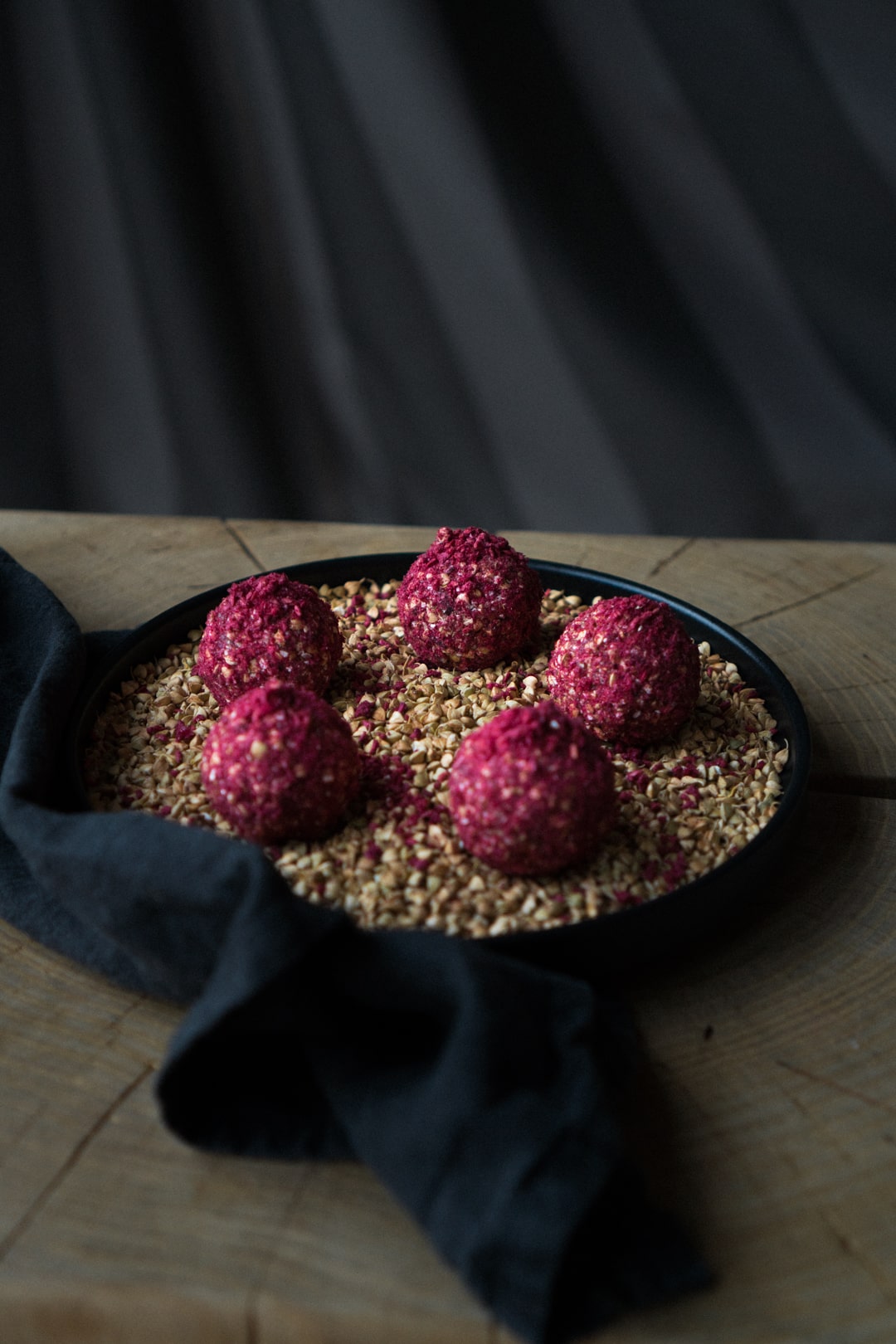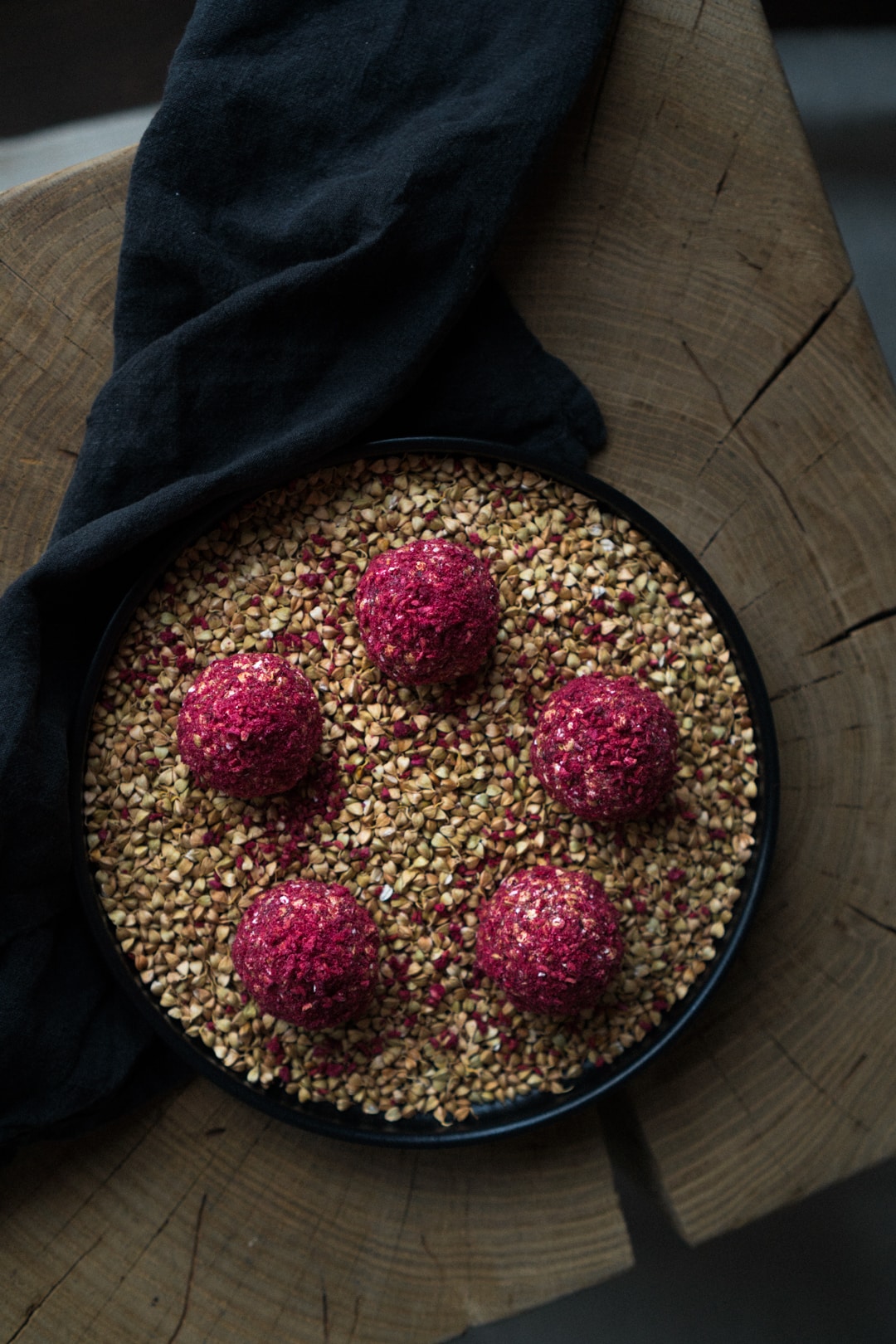 Instructions
Place all ingredients into a blender or food processor, but leave out a small handful of raspberries for decoration.
Process until you get fine crumbs and the mixture sticks together when pressed.
Form 8 balls, roll them in the remaining crushed raspberries and store in an airtight container in a cool and dry place.
These balls will keep for at least 2 weeks and longer.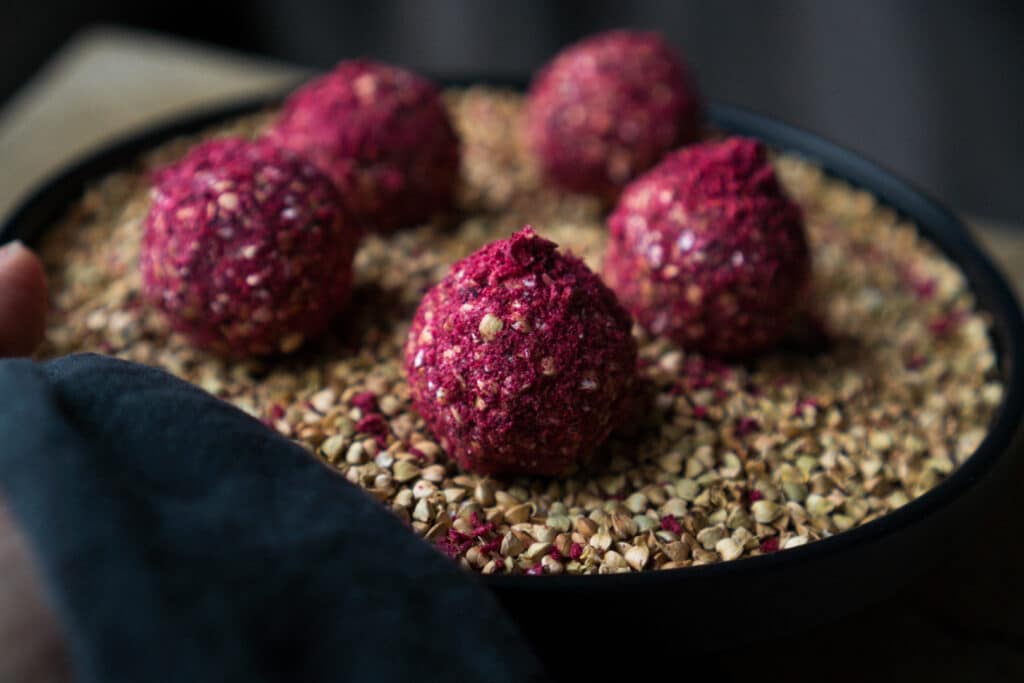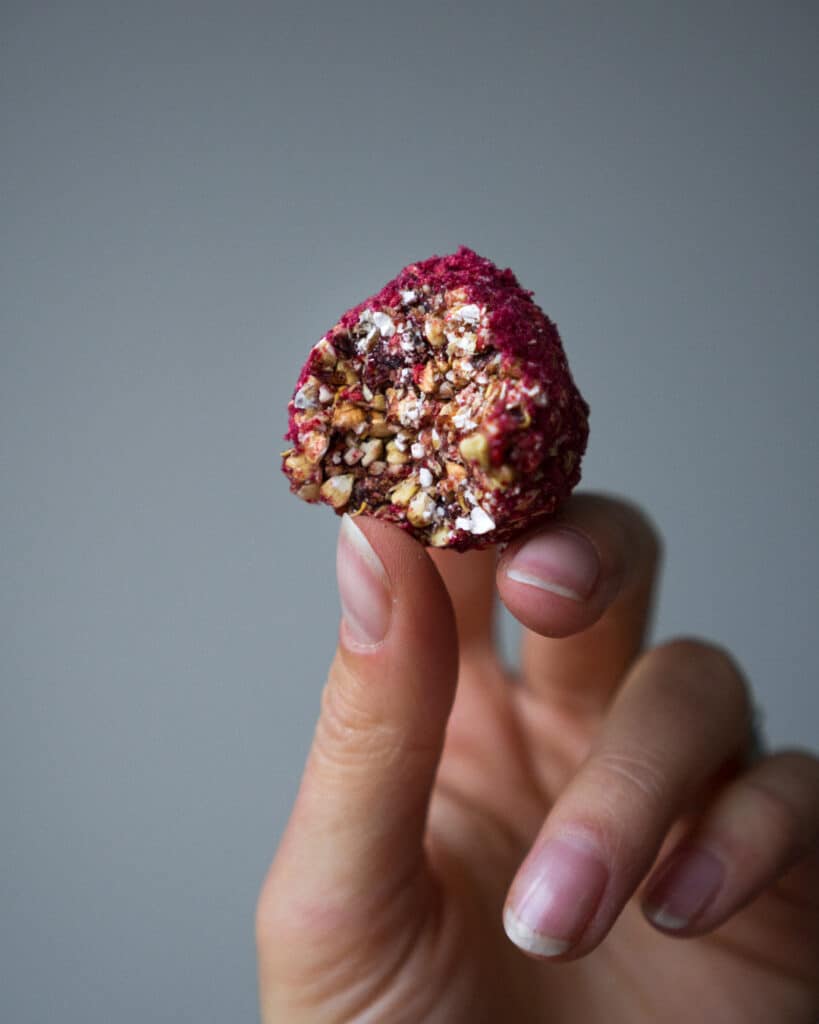 Ingredients
80 g of dried sprouted buckwheat grouts
9 g of dates, pitted
15 g of freeze-dried raspberries