Crunchy Beet Salad With Goat Cheese And Pine Nuts
Beetroot + Goat Cheese combo is no novelty, but I still wanted to share my version of this salad. I love contrasting textures and balanced flavour and I think this recipe got the best of both worlds. Choosing raw beets instead of roasted makes this recipe fresher and a little bit unexpected. Definitely something to try if you haven't yet.
Fifteen minutes of your time and minimum effort guaranteed.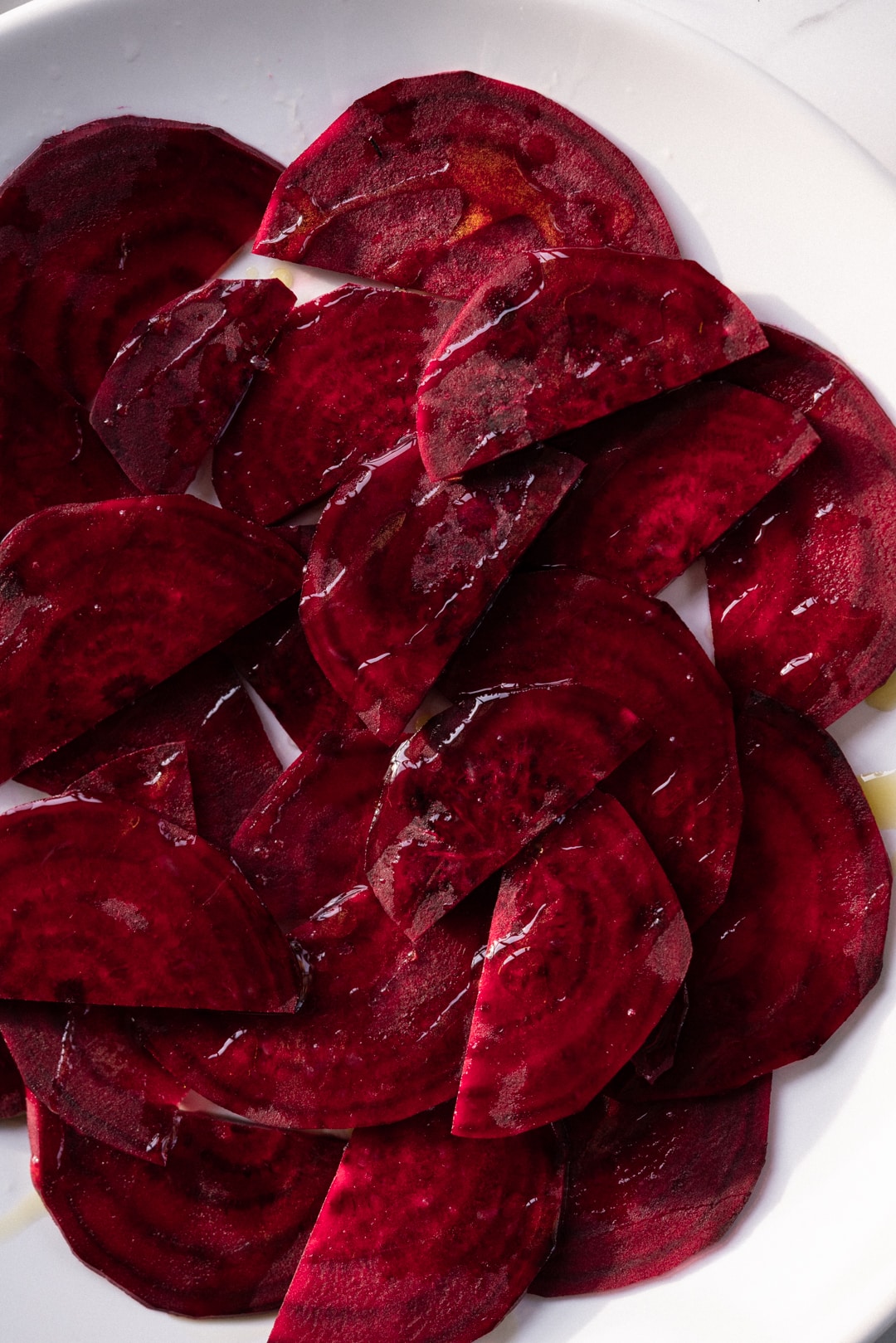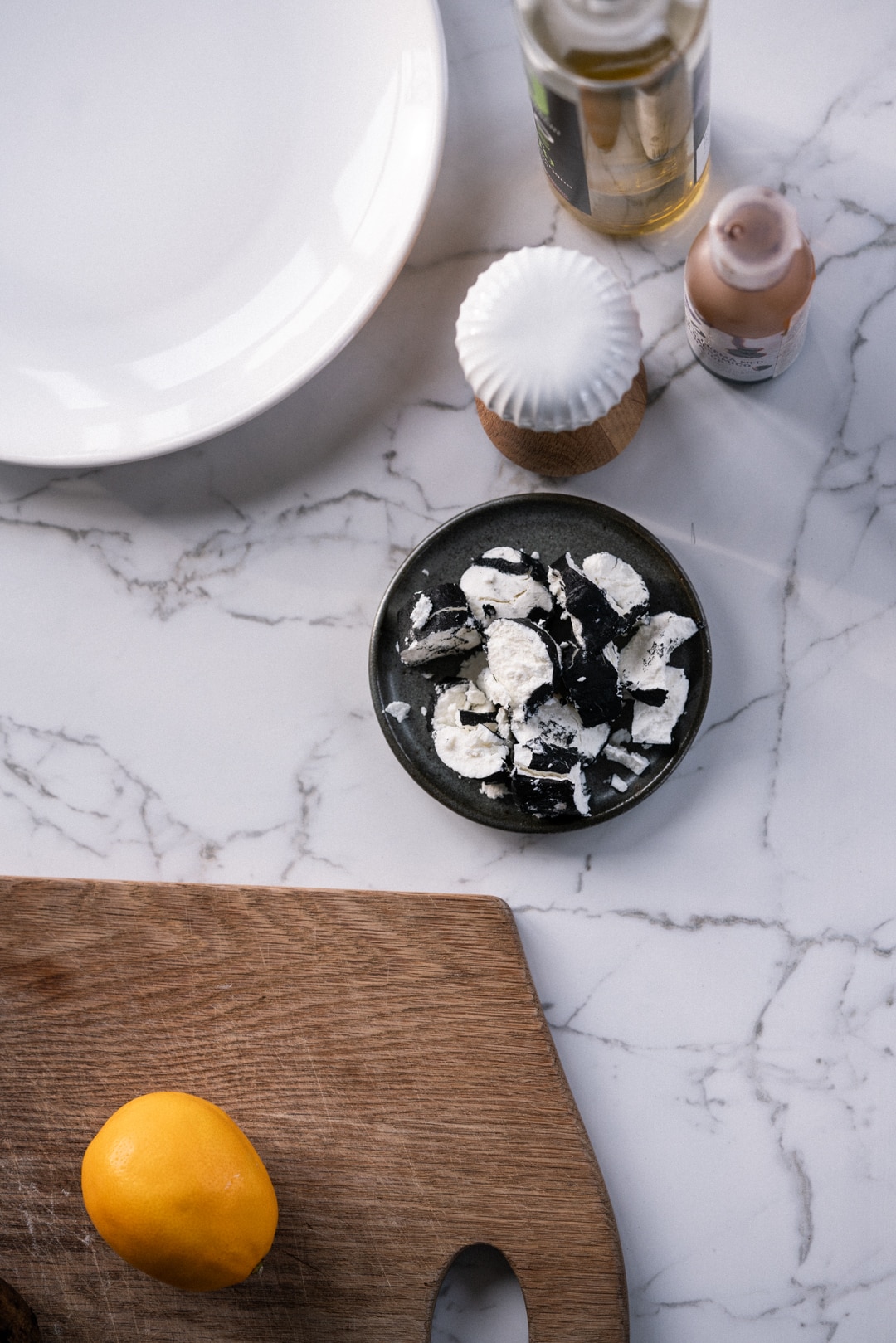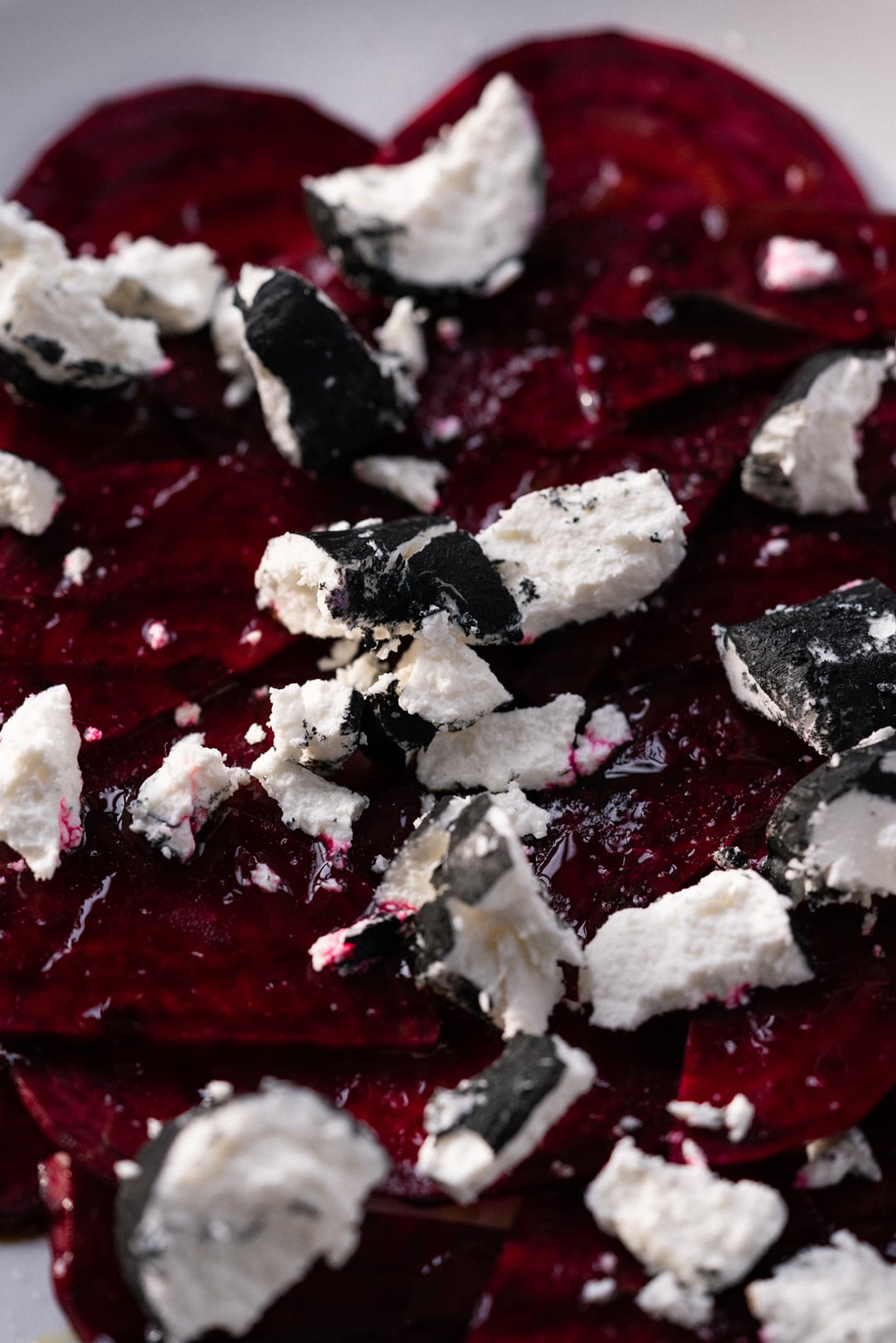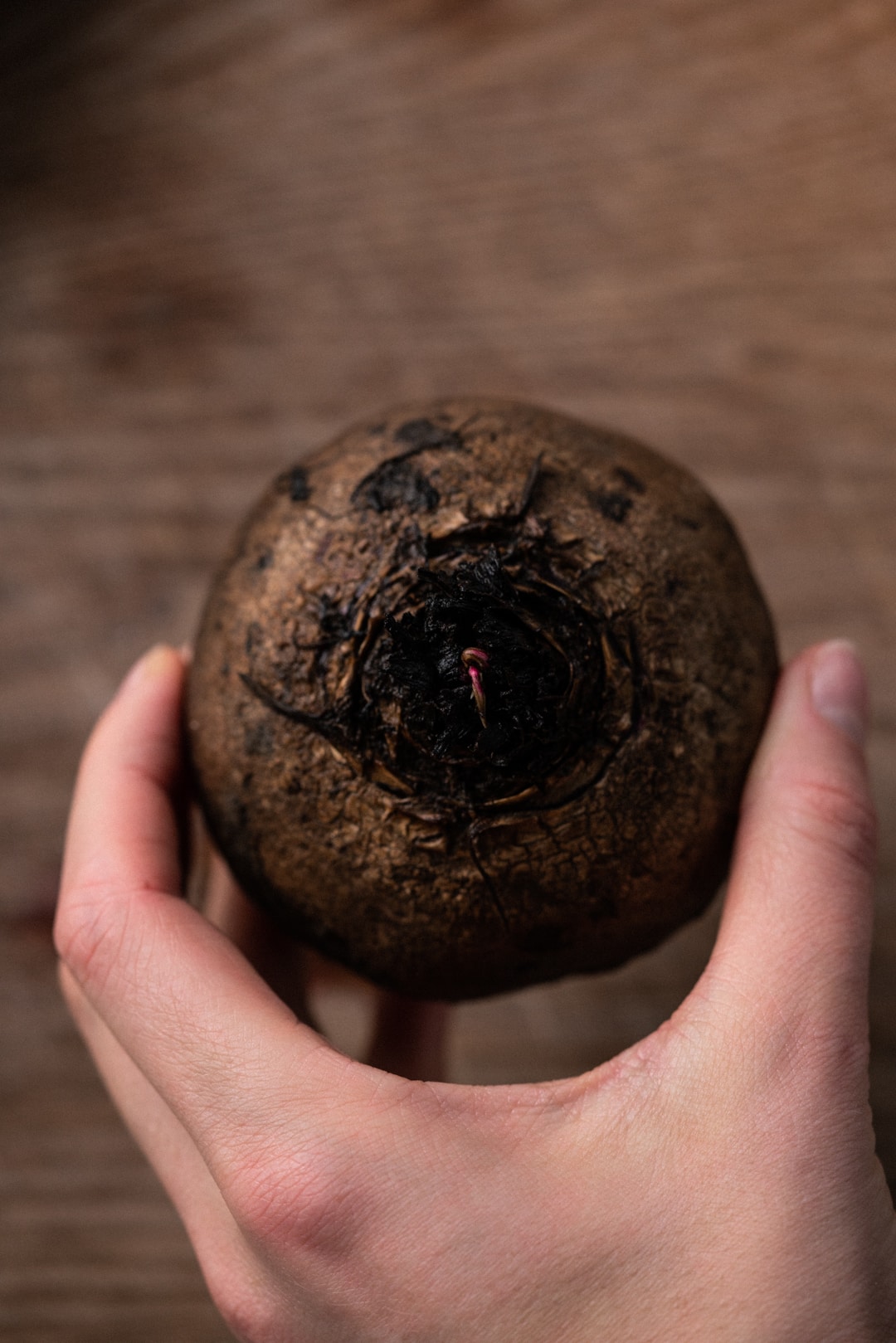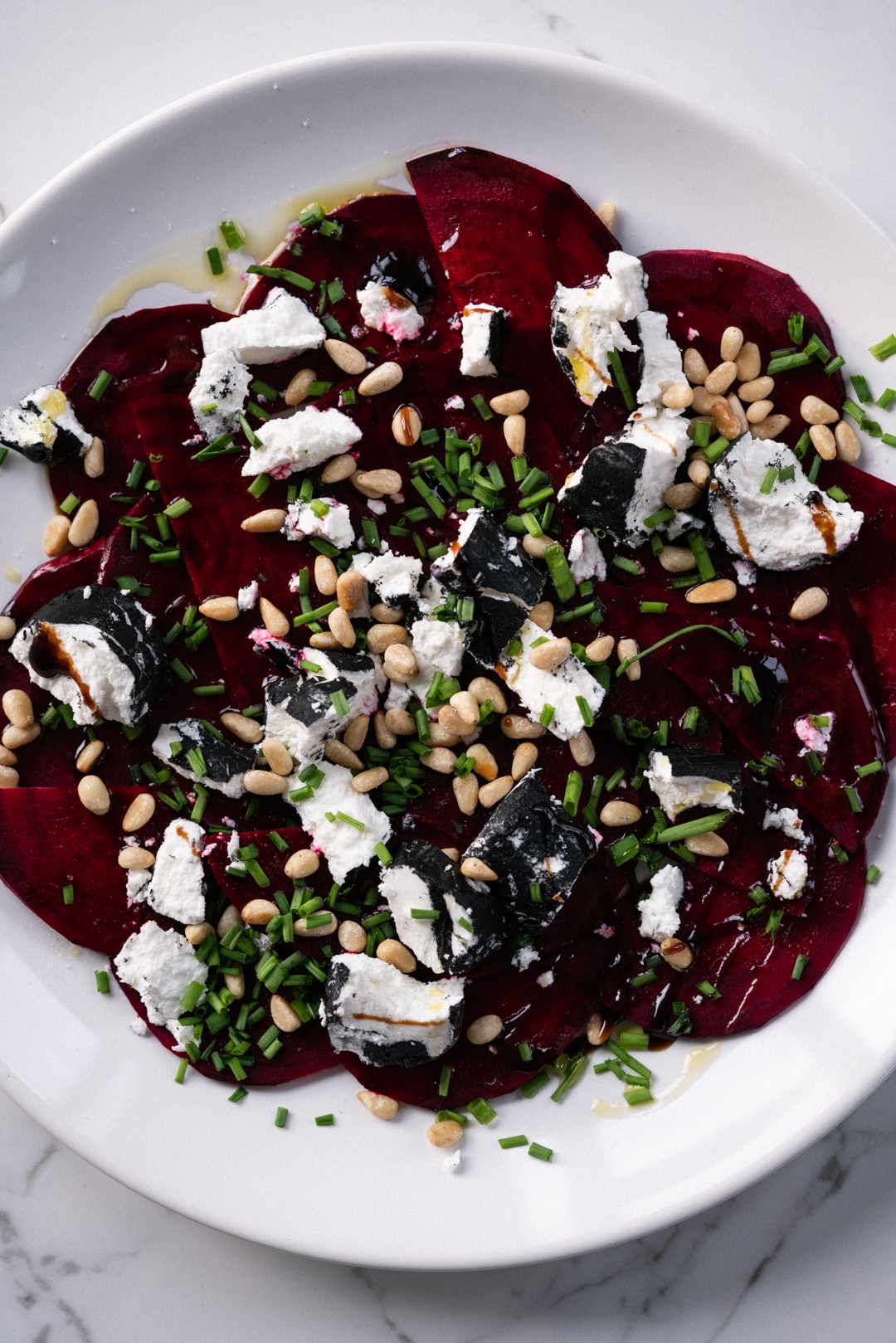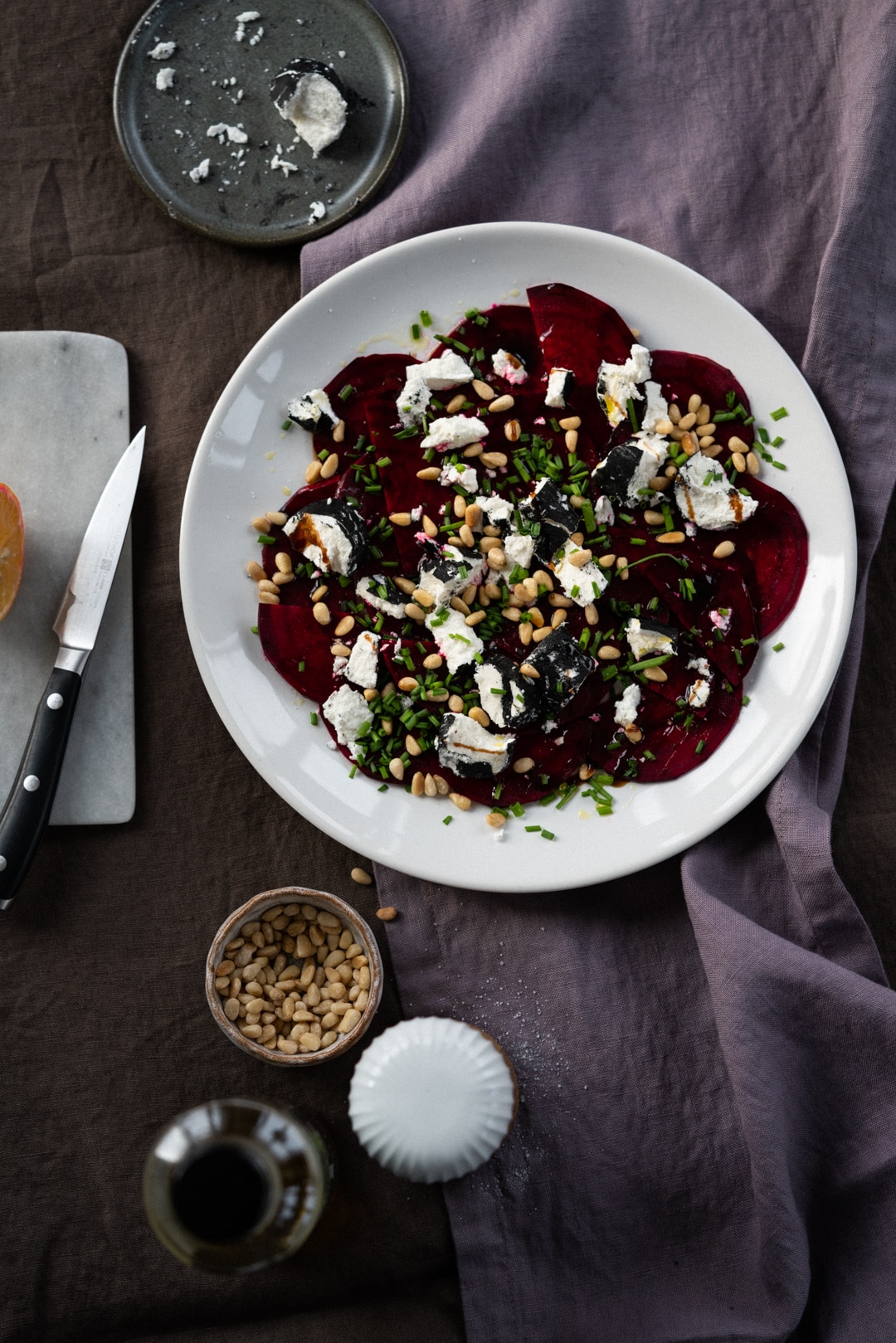 Instructions
Peel beets and cut them into very thin slices. Chop up the chives, toast pine kernels on a dry pan until fragrant. Arrange thinly sliced beets on a large serving plate, drizzle with oil, a squeeze of lemon juice, sprinkle some sea salt.
Drizzle with balsamic glaze. Crumble goat cheese on top and finish with pine kernels as well as chives. Serve immediately with toasted ciabatta or your preference of bread.
This salad goes well with my "Prosciutto And Garlic Roasted Pumpkin" – combo of these two dishes make the perfect lunch box and can also serve as both, dinner as well as next day's lunch box.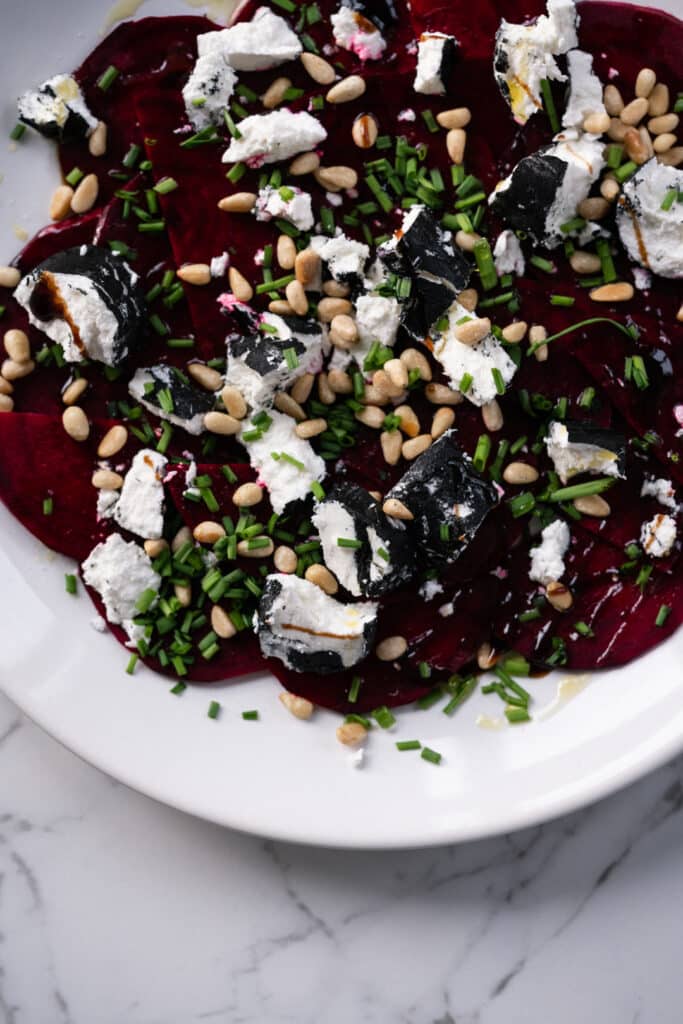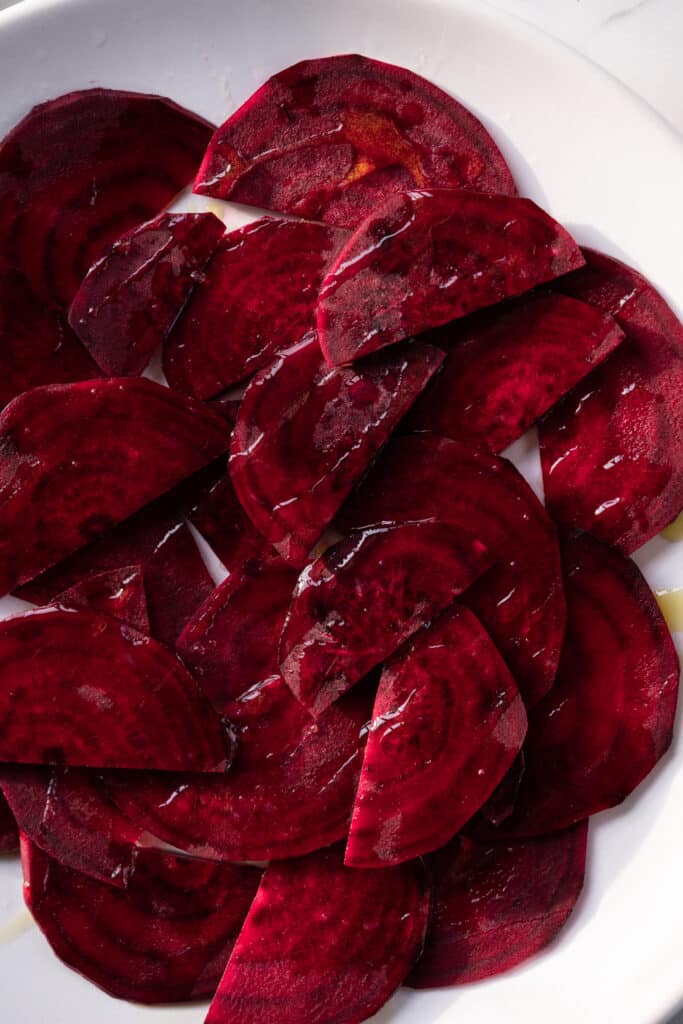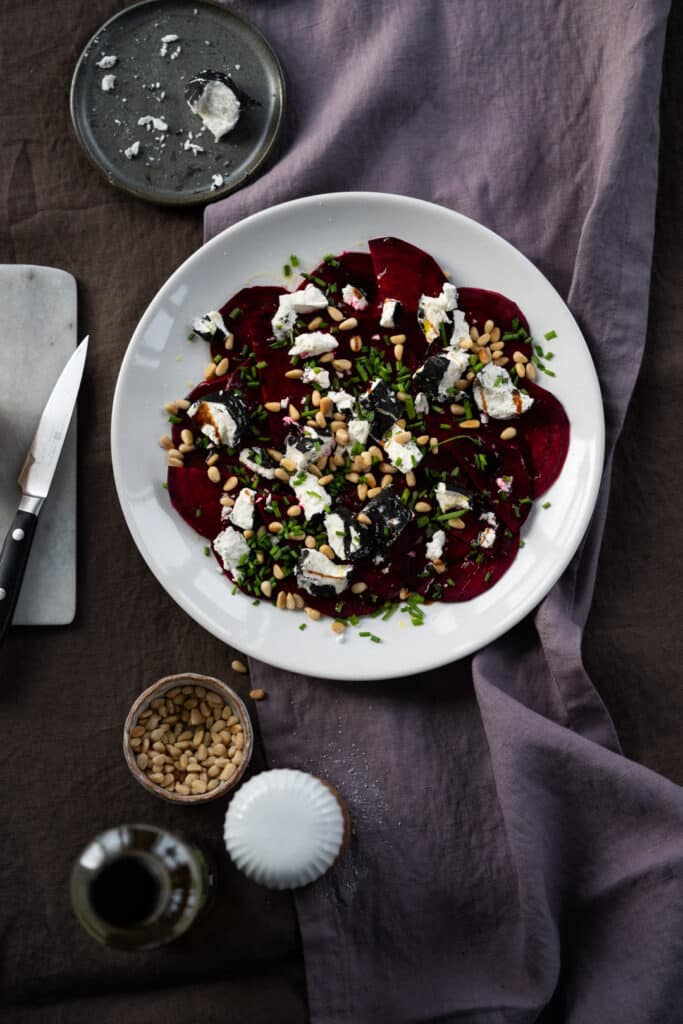 Ingredients
1 large or 2 small beets
100 g of creamy goat cheese (this one's covered in charcoal dusting which makes it look extra pretty)
30 g of pine kernels
a squeeze of lemon juice
light drizzle of extra virgin olive oil
light drizzle of balsamic glaze
a pinch of sea salt
a handful of fresh chives