Quesadilla is one of my go-to snacks at home, whether I'm cooking for myself alone or prepping for a dinner with friends. Usually all my food leftovers end up inside: avocado halves, onion slices, greens and various spreads. While there's a bunch of tested and well-known quesadilla ingredient combos, this type of meal makes it easy to experiment every time you decide to make it. This version is oozing with hot cheddar, veggies and is boosted with a creamy and rich spicy black bean spread.⁠ Couch-potato style weekend worthy.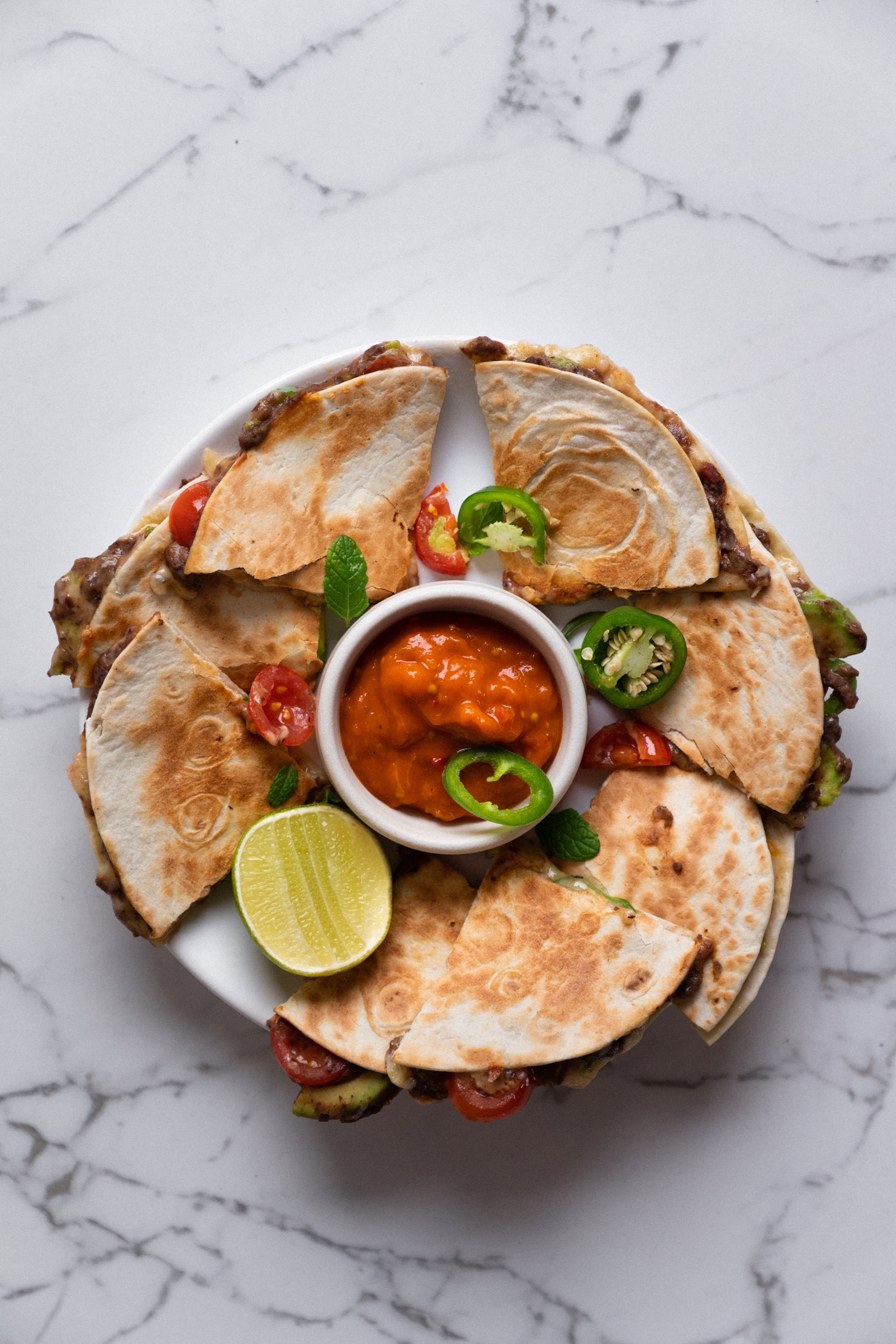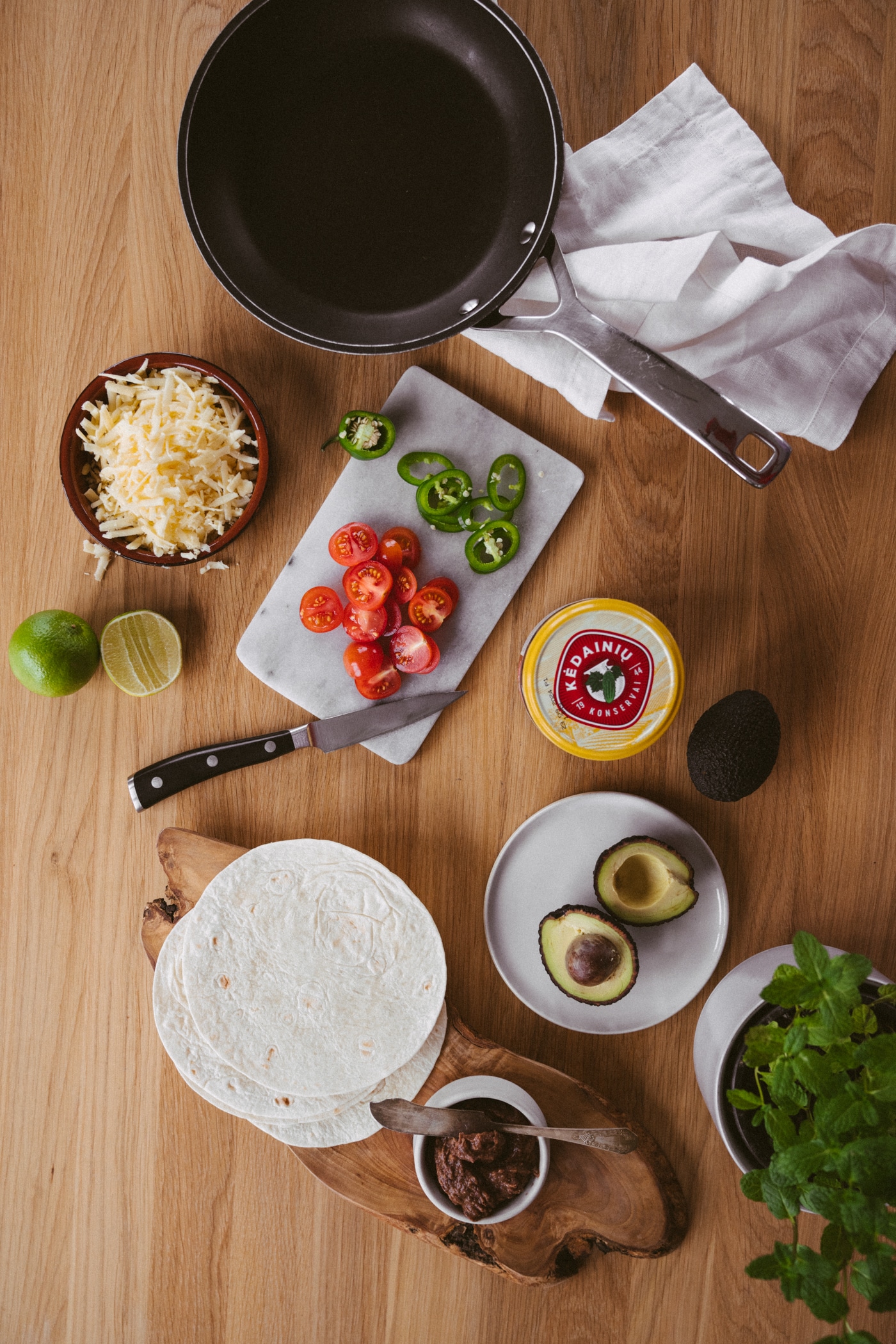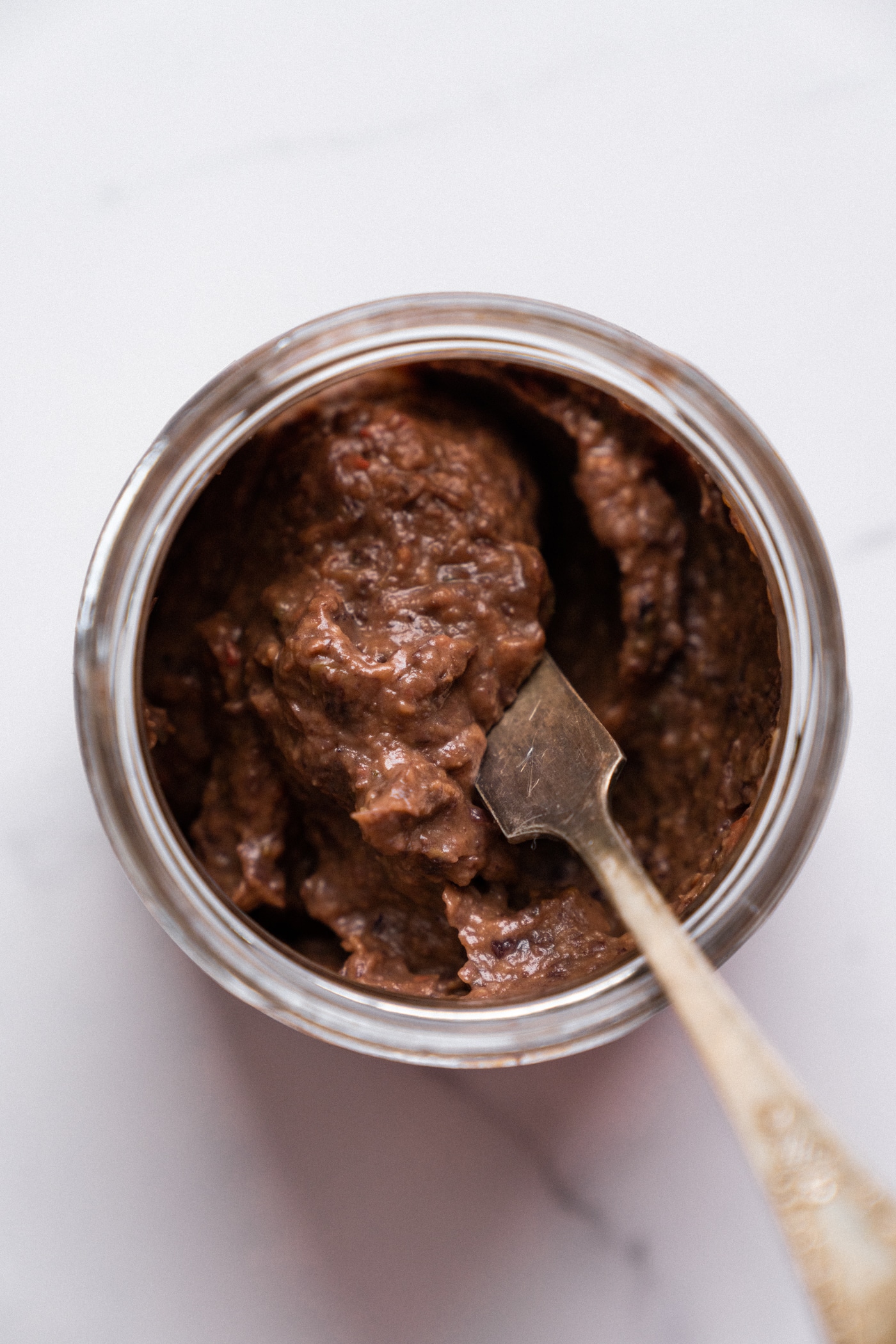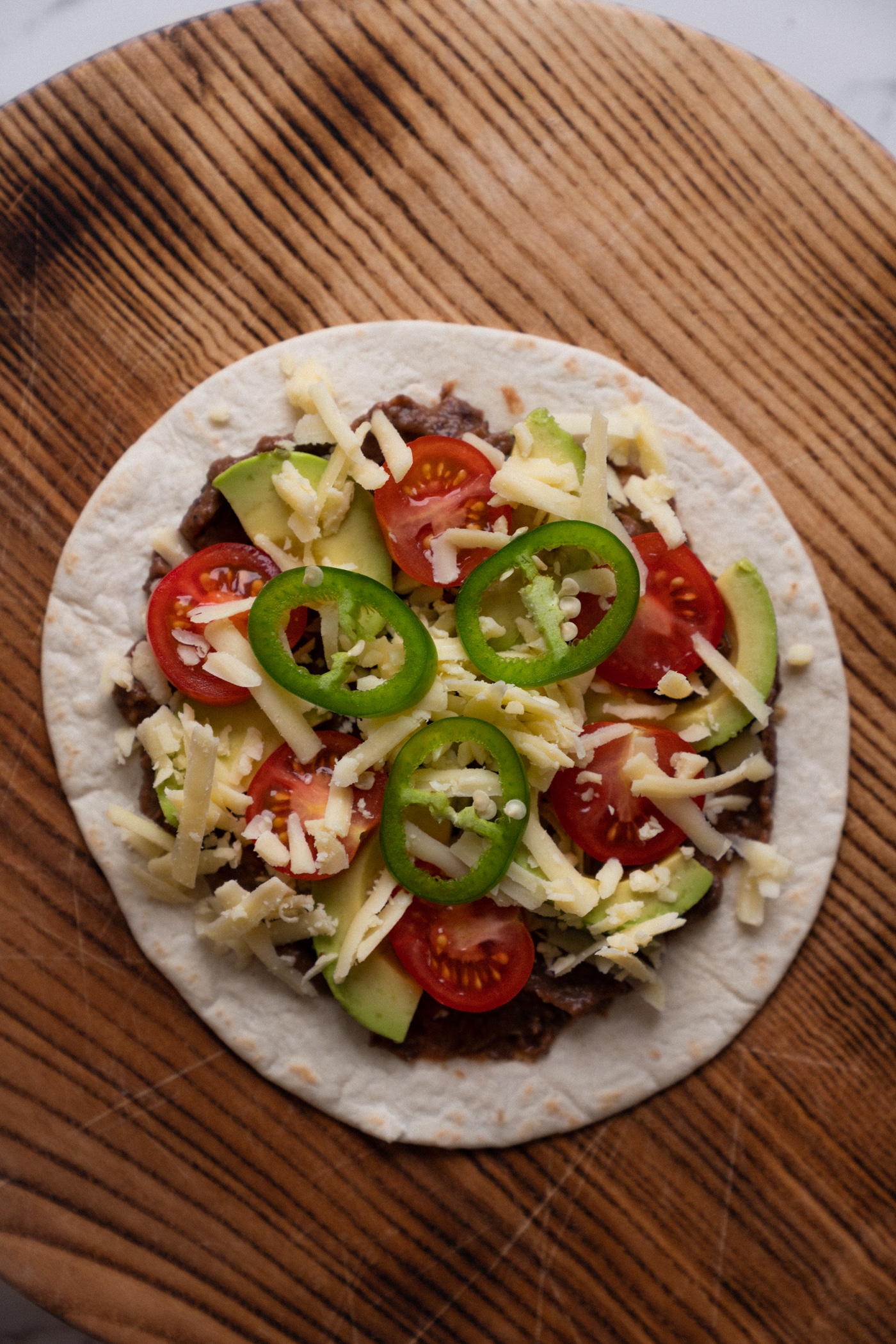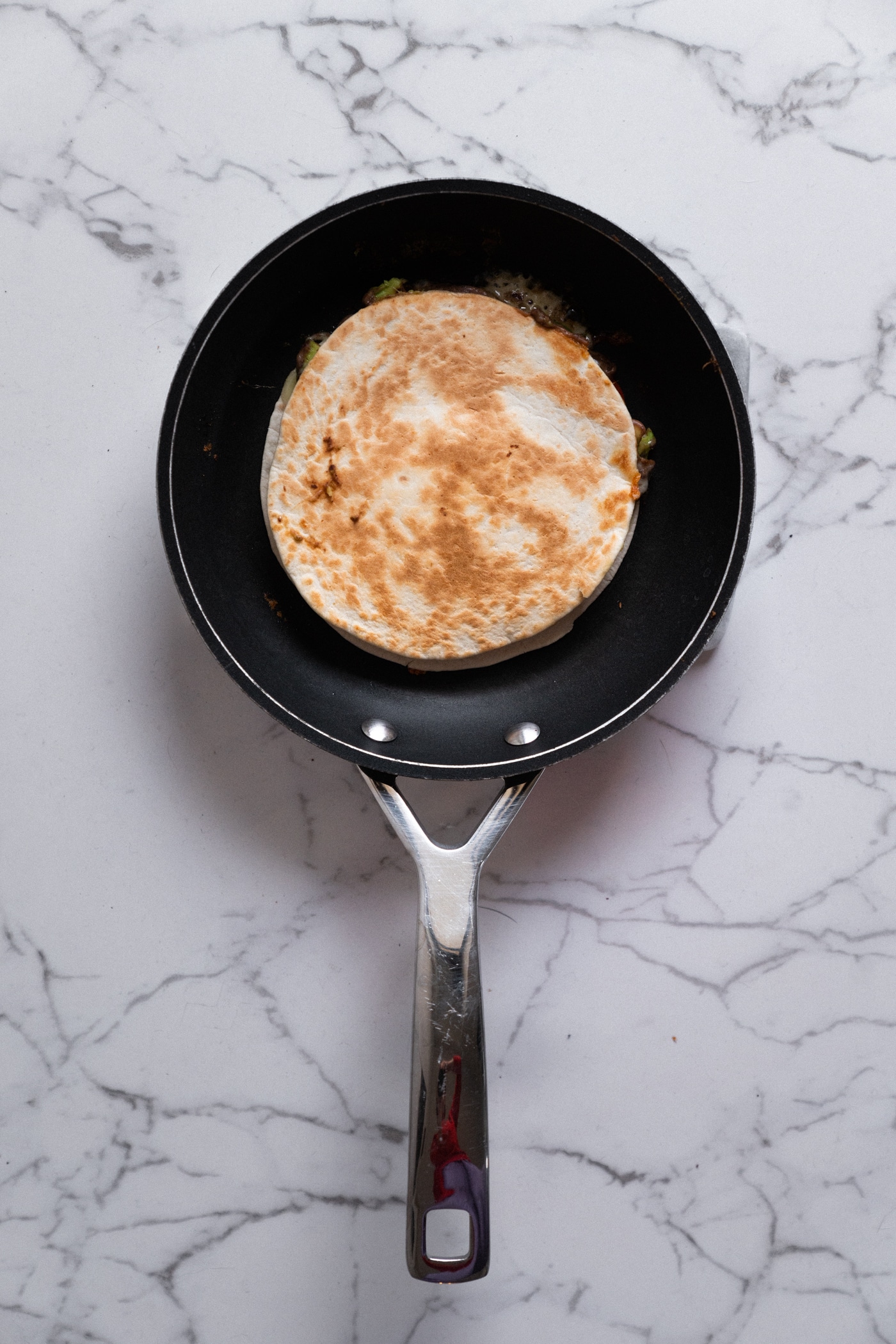 Instructions
Grate cheddar. Cut avocado, jalapeno and tomatoes into thin slices. Blend the spicy black bean dip ingredients into a smooth paste.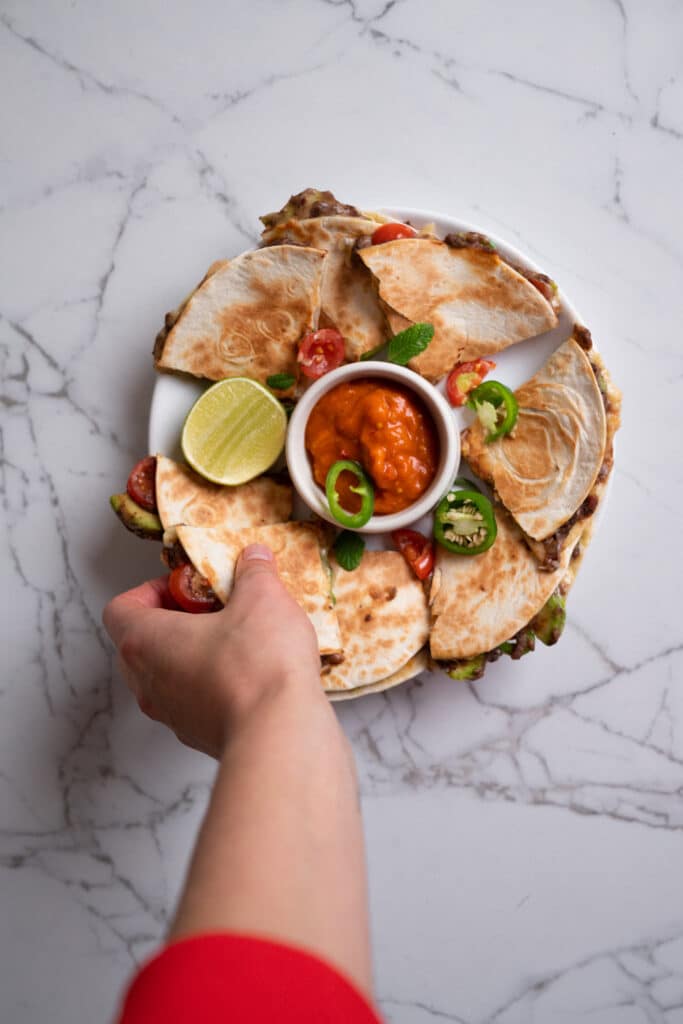 Spread some black bean dip on one tortilla. Add the tortilla to a hot frying pan. Top with 1/4 (for small tortillas) or 1/2 (for large ones) of cheddar, some tomatoes, some jalapeño, a couple of avocado slices, squeeze some lime juice on top and sprinkle with some more cheese. Finish off with another tortilla.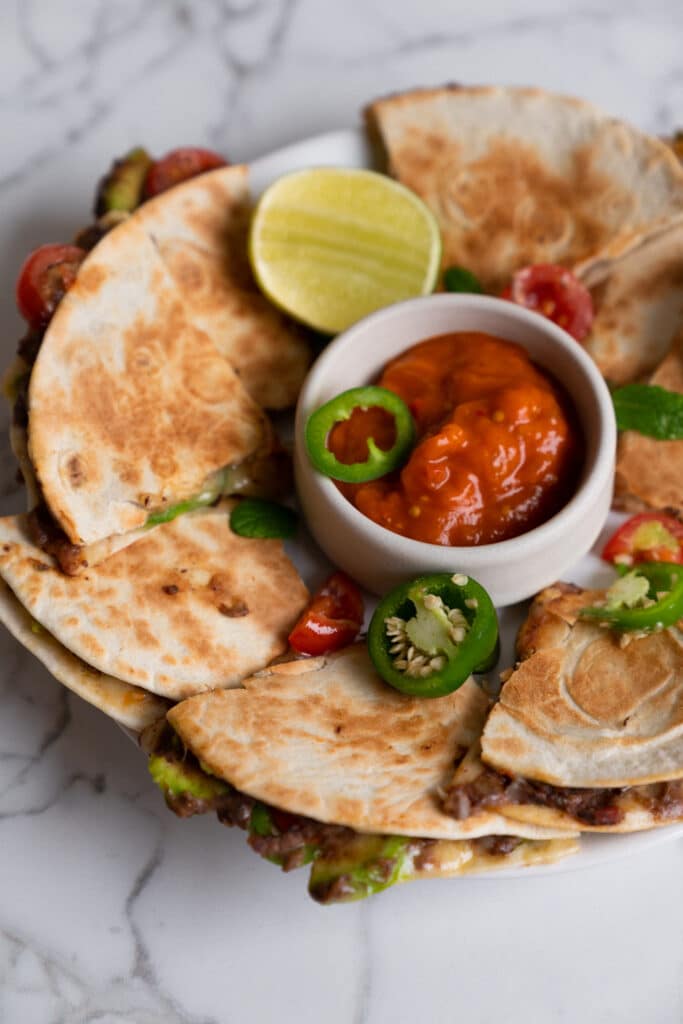 Heat until the bottom tortilla browns then flip over in one swift move. Heat until it's browned on both sides and the cheese melts.
Serve with your favourite salsa – mild or spicy.
Ingredients
For the quesadilla
2 large or 4 small tortillas (wheat or corn)
1/2 medium avocado
couple of cherry tomatoes
1 fresh jalapeno
70 g of cheddar (or use a vegan alternative)
spicy black bean dip
lime
For the spicy black bean dip
1/2 can of black beans
1/4 tsp of cayenne
1/4 tsp of sea salt
1 tbsp of maple syrup or other sweetener
a squeeze of lime juice
a splash of water to make the spread thinner, but only if needed
To serve