Ode To Stuffed Sweet Potatoes
This is by far my favourite and absolutely the best recipe for stuffed sweet potatoes because of the various textures and flavours mixing in every single mouthful. This is how every nutritious meal should taste – bright, not boring. I believe you get the best of both worlds with my tuna and butter bean stuffed sweet potato recipe. I hope you'll love the simplicity, the effortlessness and the looks of it as much as I do.
The most exciting feature of this recipe is biting into contrasting flavours such as crisp tangy capers and silky smooth sweet potatoes. That being said, I highly recommend to not skip any of the ingredients listed, even if you believe you don't like one or two of them. Especially not the vinegar – acid works wonderfully with tuna and creamy butter beans.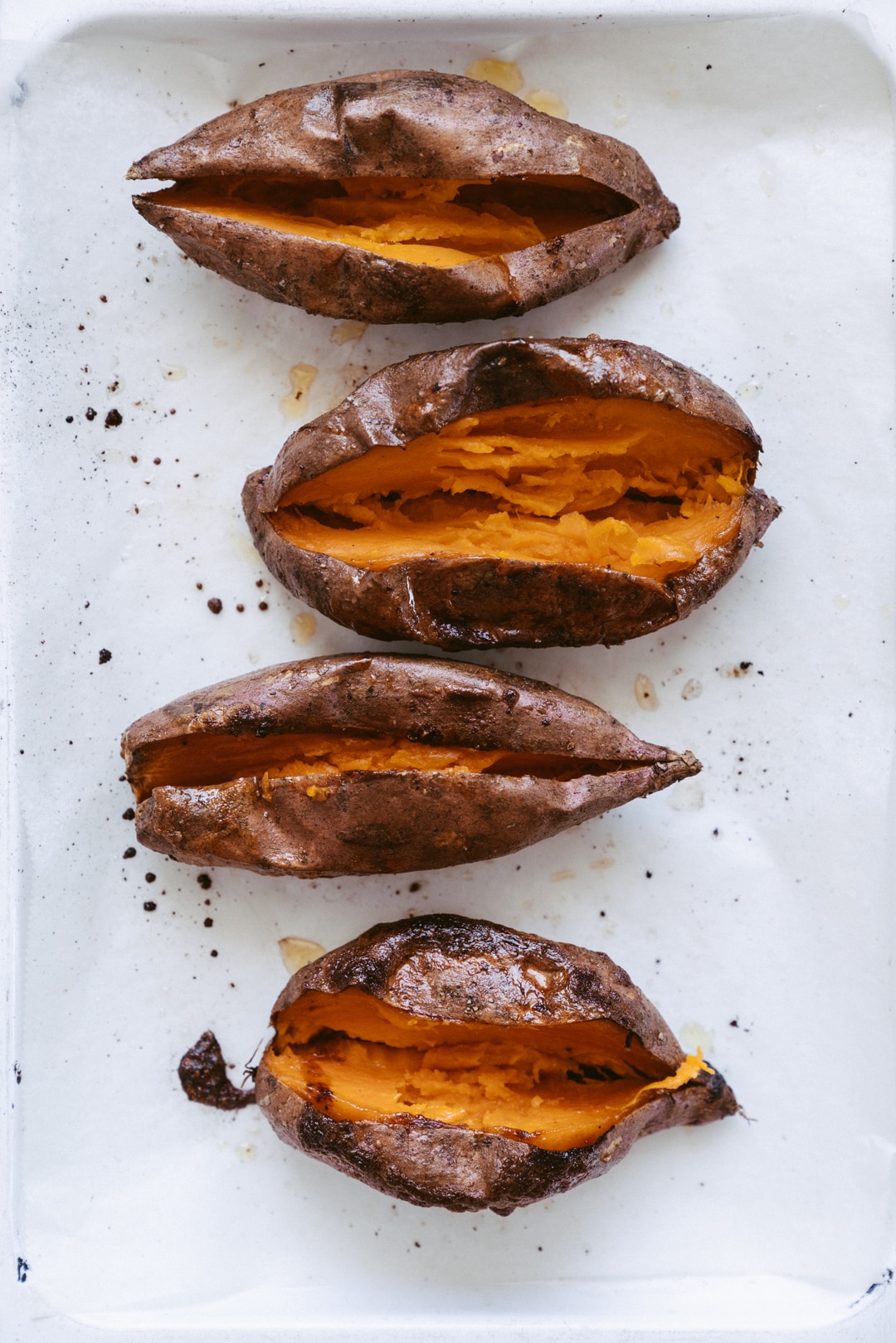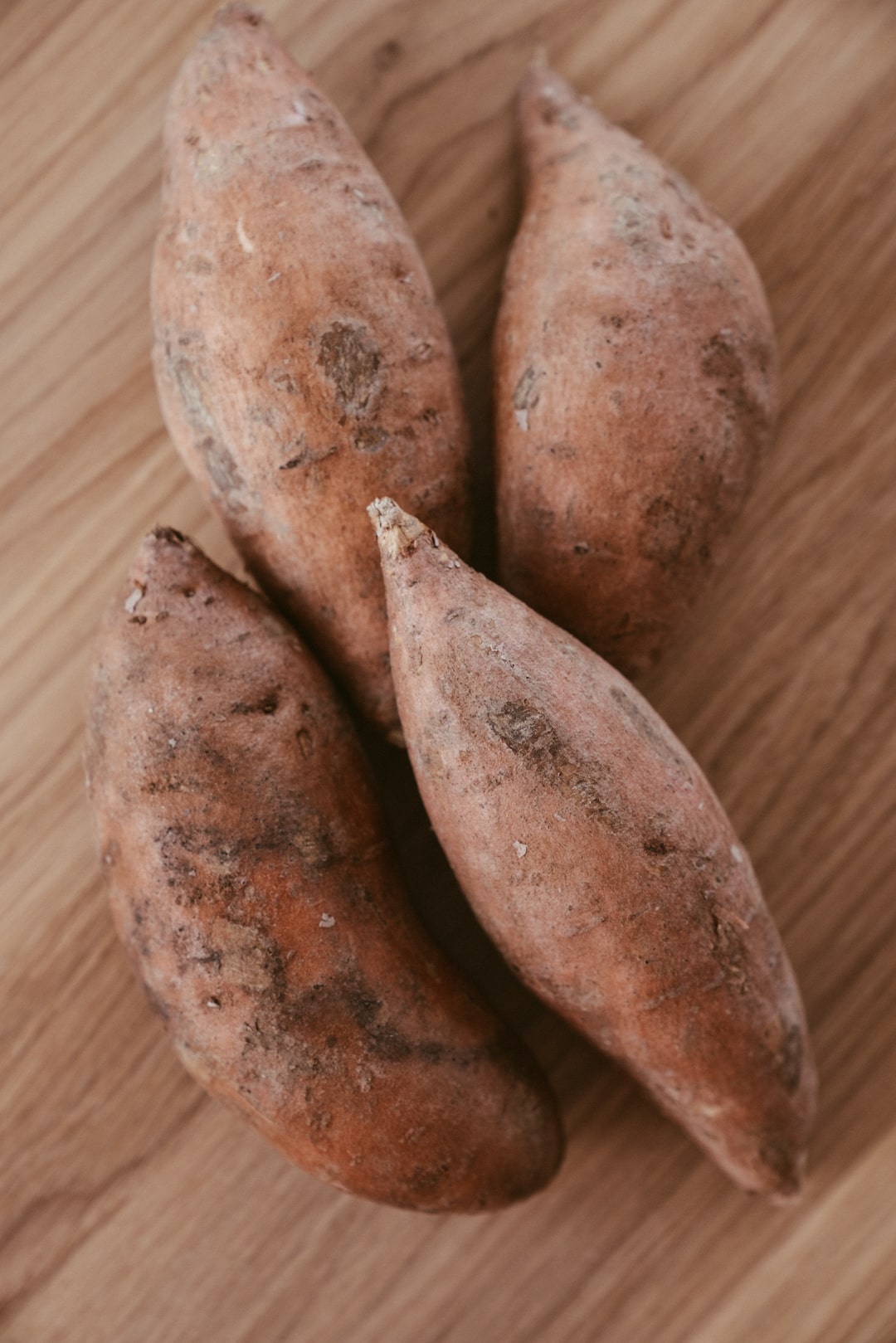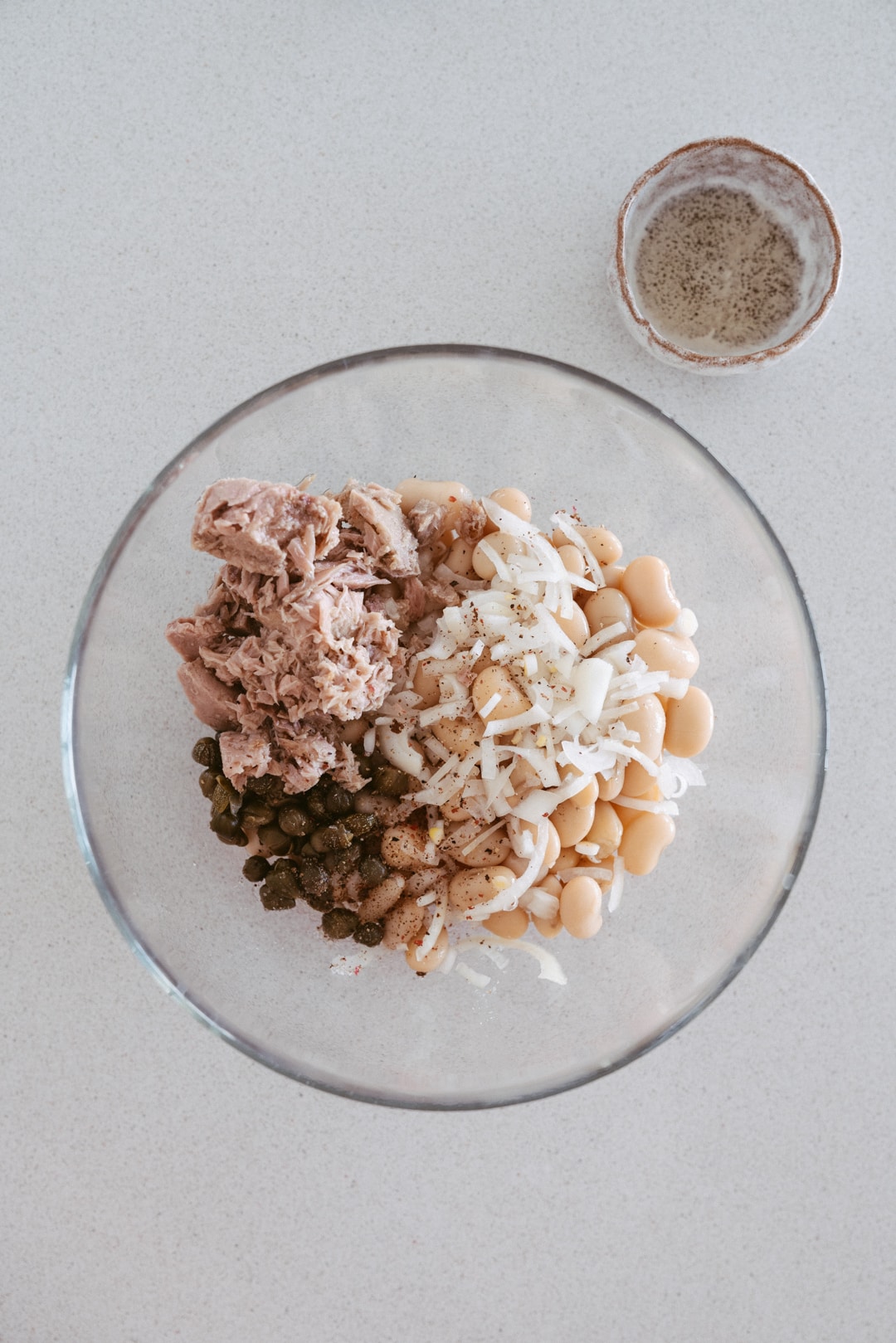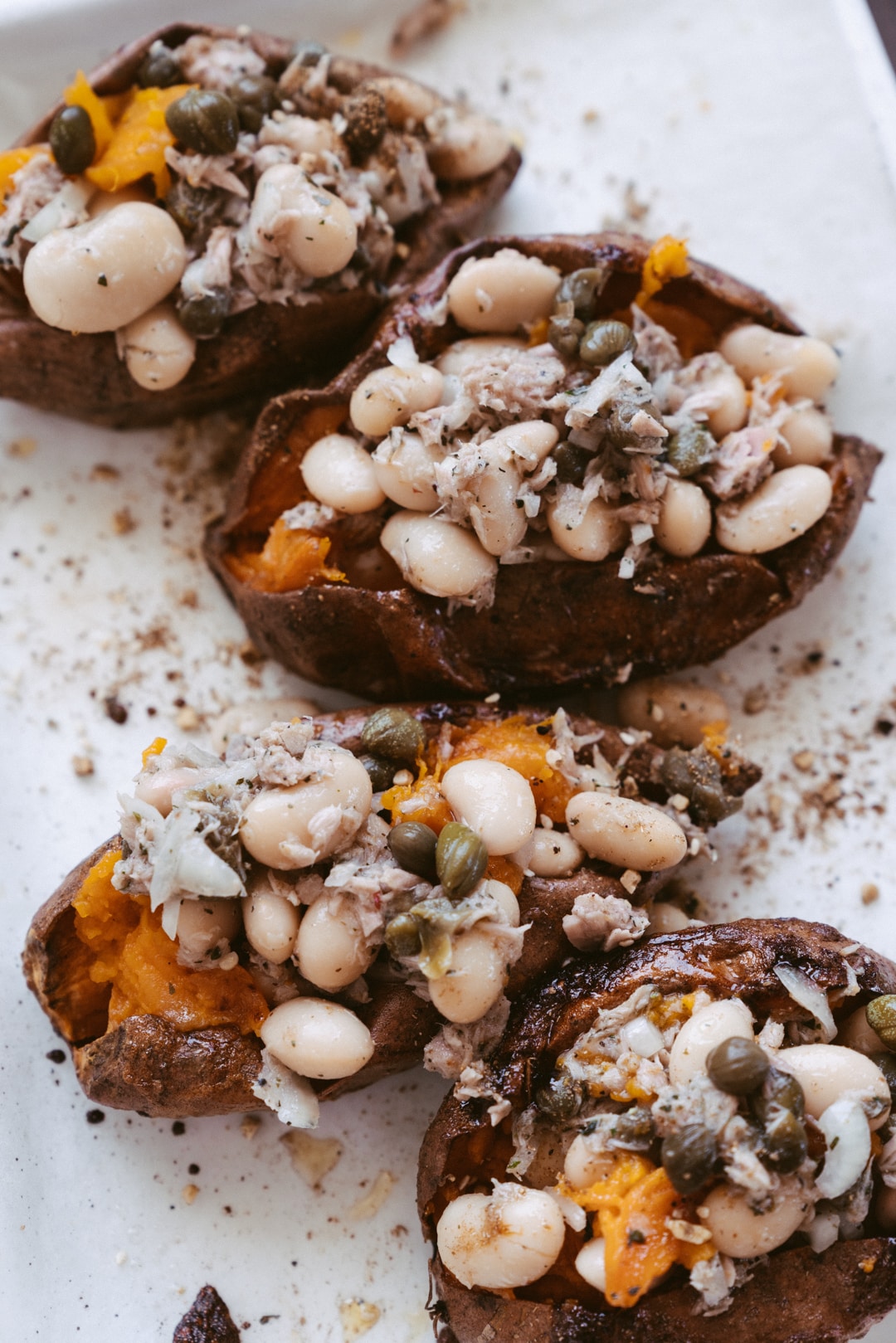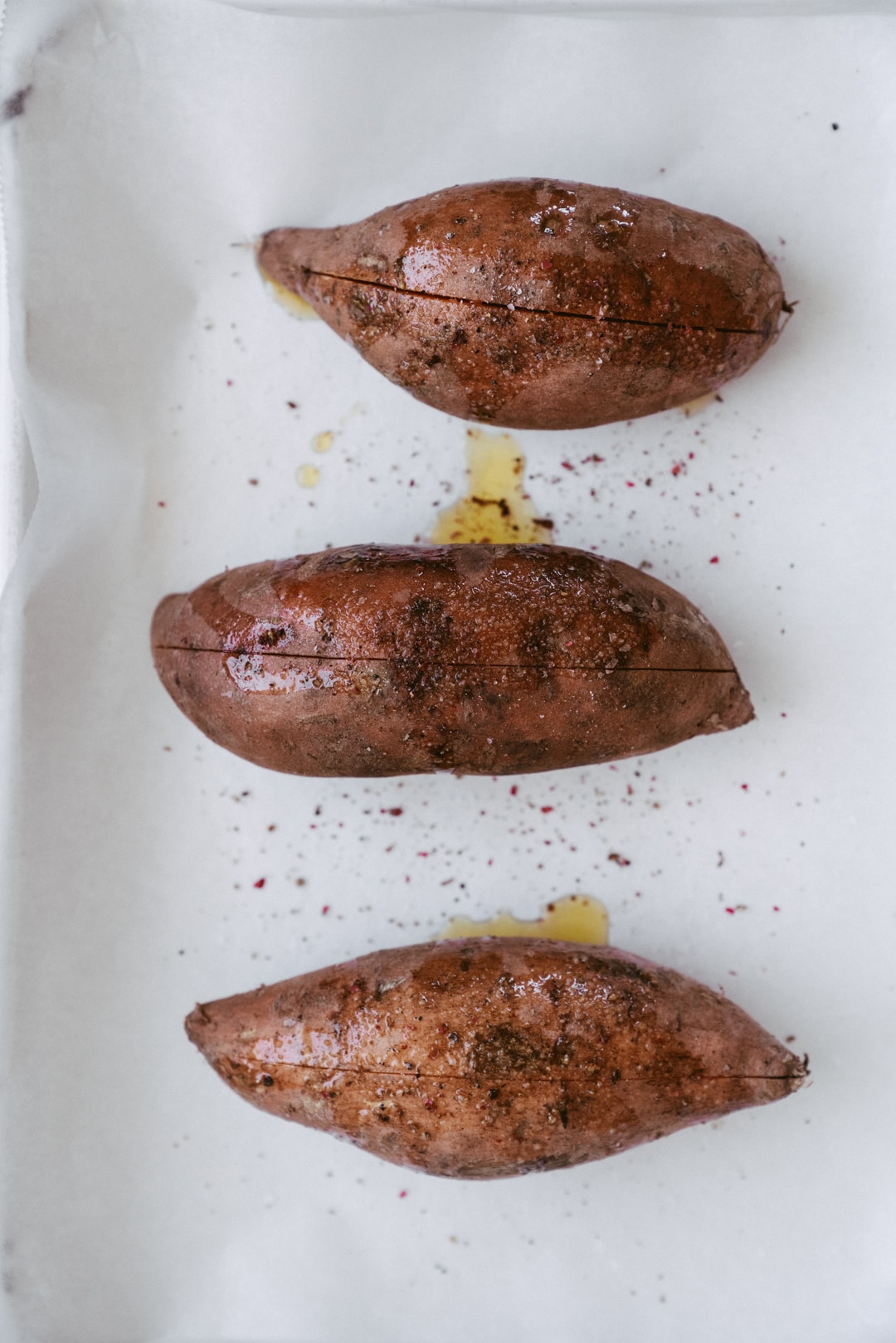 Instructions
Make a cut lengthwise along each sweet potato.
Drizzle generously with olive oil, sprinkle some salt.
Julie's Tip
If you're using tuna in brine or water, add more extra virgin olive oil to the filling mixture.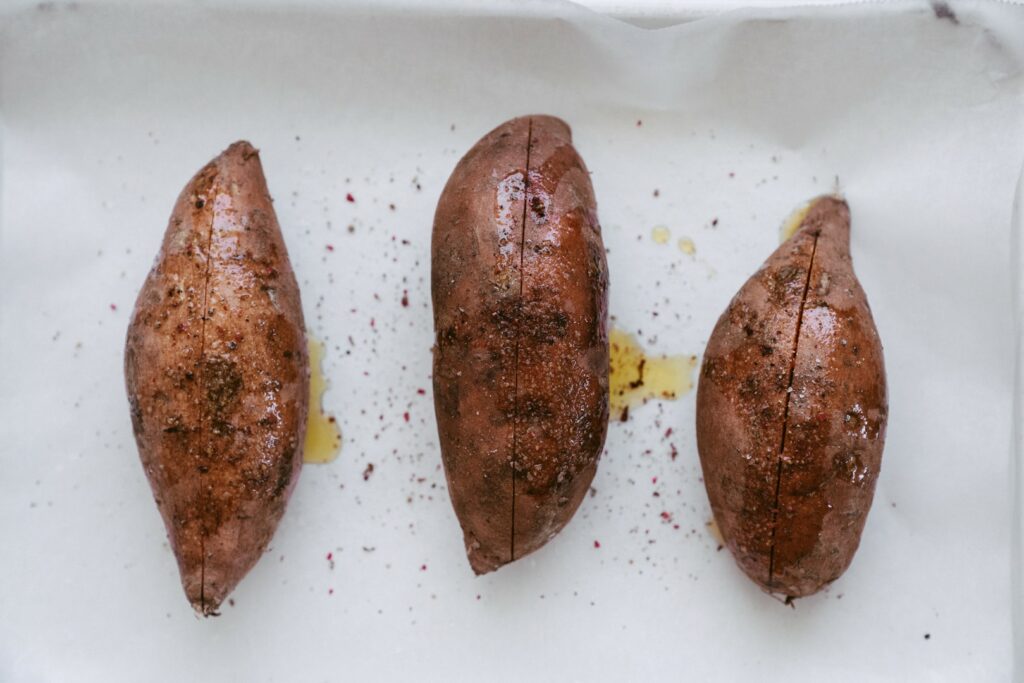 Bake for 1h in a 180°C (fan)/ 200°C (no fan) oven until soft. Mash the inside of each sweet potato with a fork and season with salt.⁠
Julie's Tip
Don't be tempted to skip any of the listed ingredients.The acidity of vinegar works wonderfully with tuna and butter beans just as the shallots add a touch of crunch and mellow spiciness. Trust Kitchen Julie. I got you.
Mix all of the stuffing ingredients then fill each sweet potato.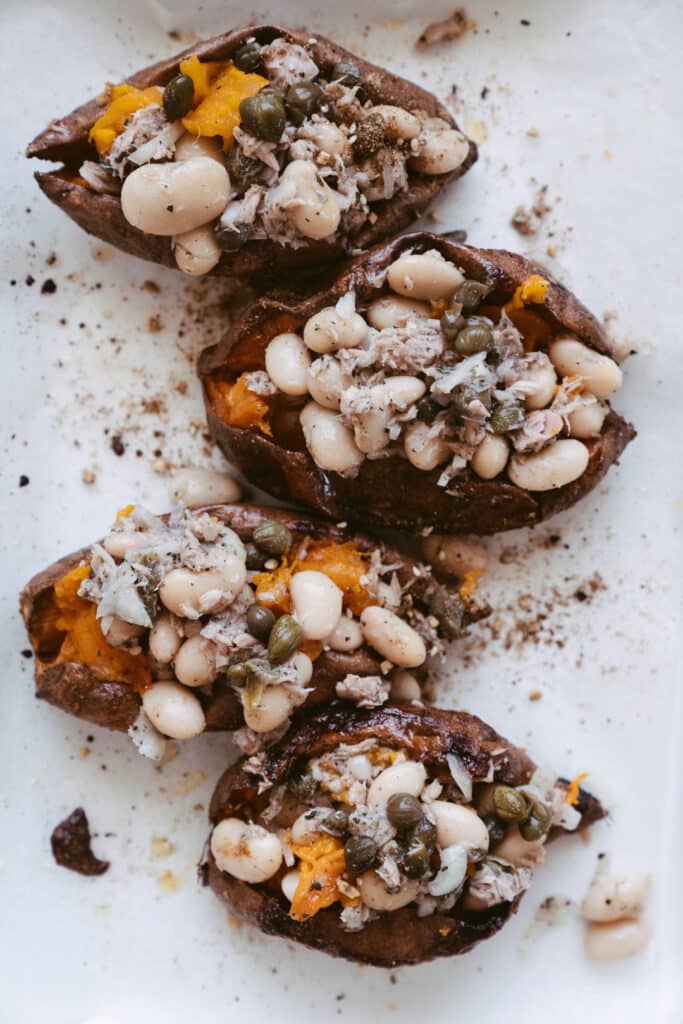 Ingredients
For the sweet potatoes
4 sweet potatoes⁠
olive oil for cooking⁠
a few pinches of sea salt⁠ and black pepper
For the filling
1 can (400ml) or 240g cooked⁠ butter beans
1 medium can of tuna⁠ steak
1 shallot or a small piece of onion⁠
1 tbsp of extra virgin olive oil⁠
3 tbsp of white wine vinegar⁠
1 tbsp of capers⁠
few pinches of salt⁠
1/4 tsp of ground black pepper⁠
1 tsp of dried oregano or other herbs