This soup is a great example of how to use up vegetables that would otherwise soon end up in the compost bin. I love fresh vegetables from my family's garden, I also enjoy shopping in local marketplaces. Sometimes I buy too many then end up realising I didn't quite have the capacity to use up the whole bunch, especially if an unexpected work travel comes up (and it does quite often due to my modeling career). Whenever such situation happens, I try to make good use of all the veggies in question. This soup is a perfect example on how-to.
Probably the easiest way to preserve vegetables is turning them into soups, stews or sauces. These dishes require large amounts of fresh produce as the majority of water they contain evaporates during cooking. Therefore such dishes are ideal in this case.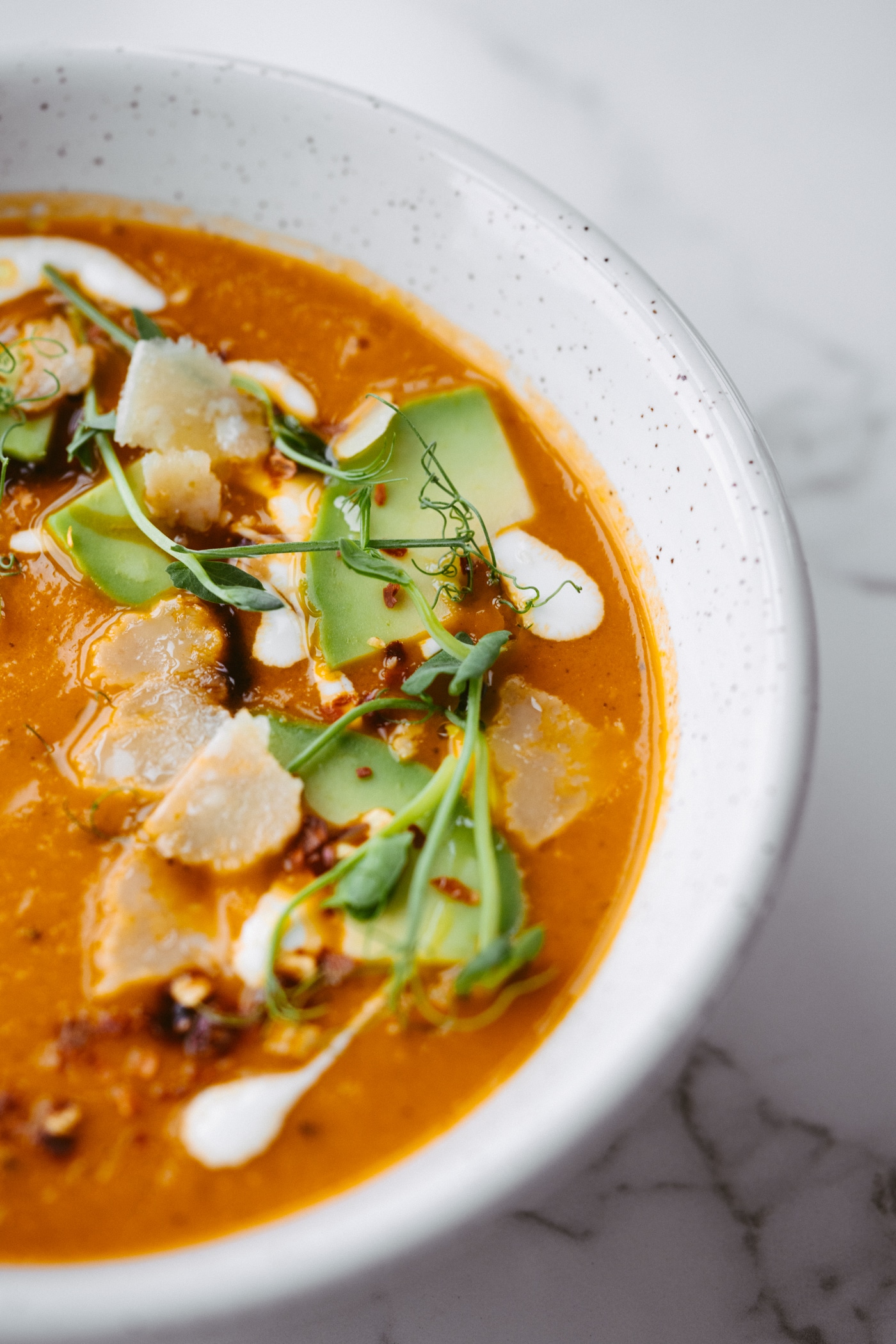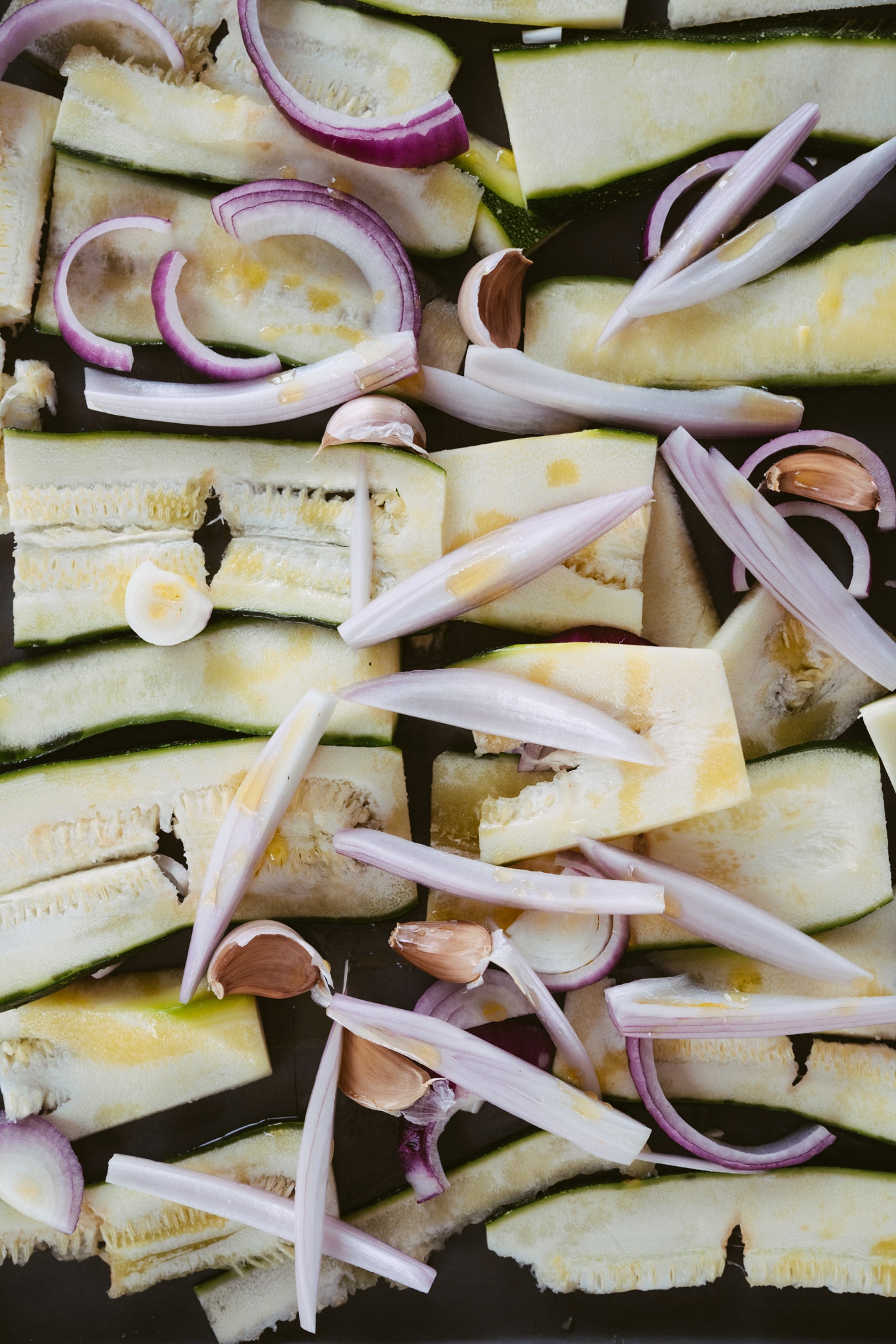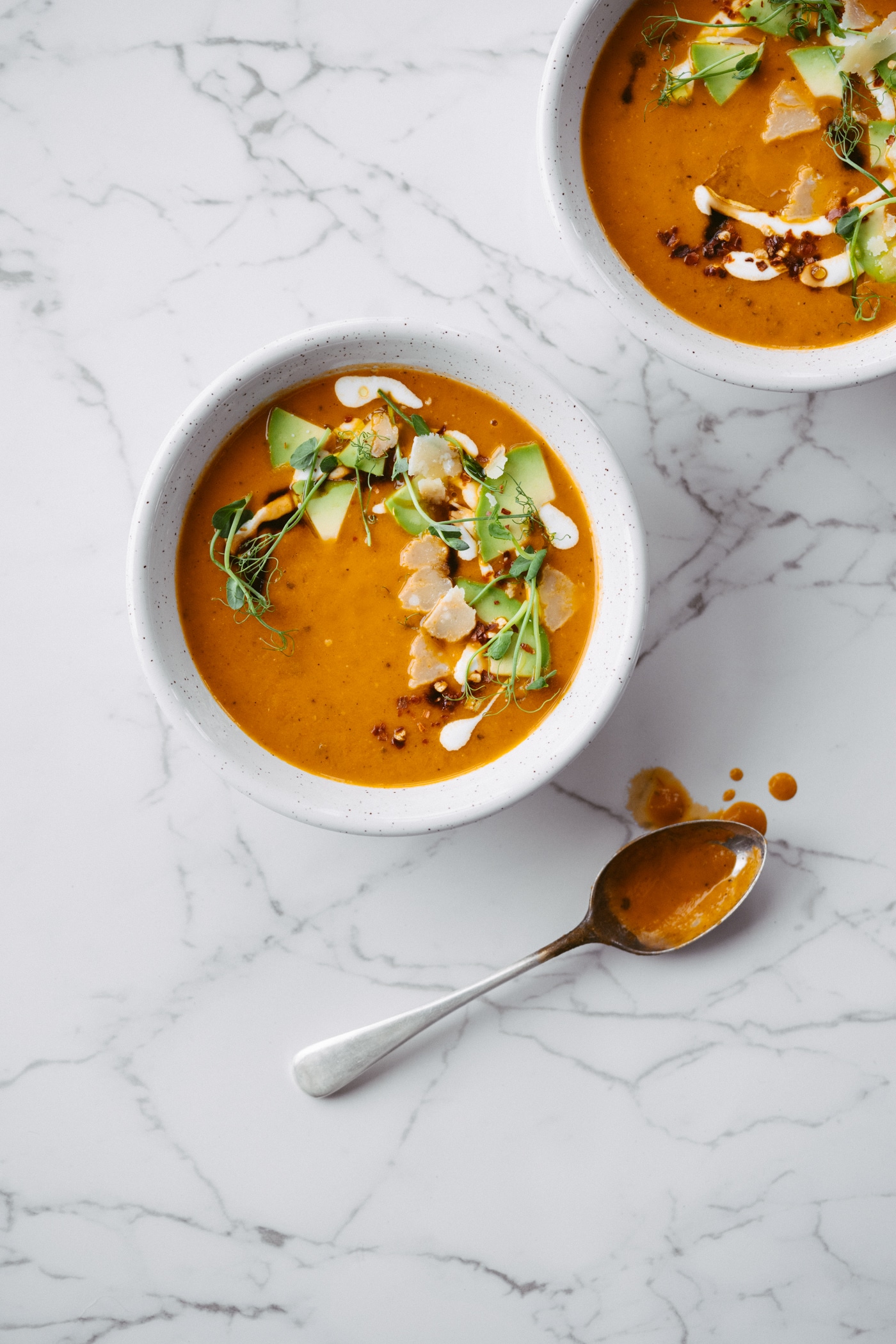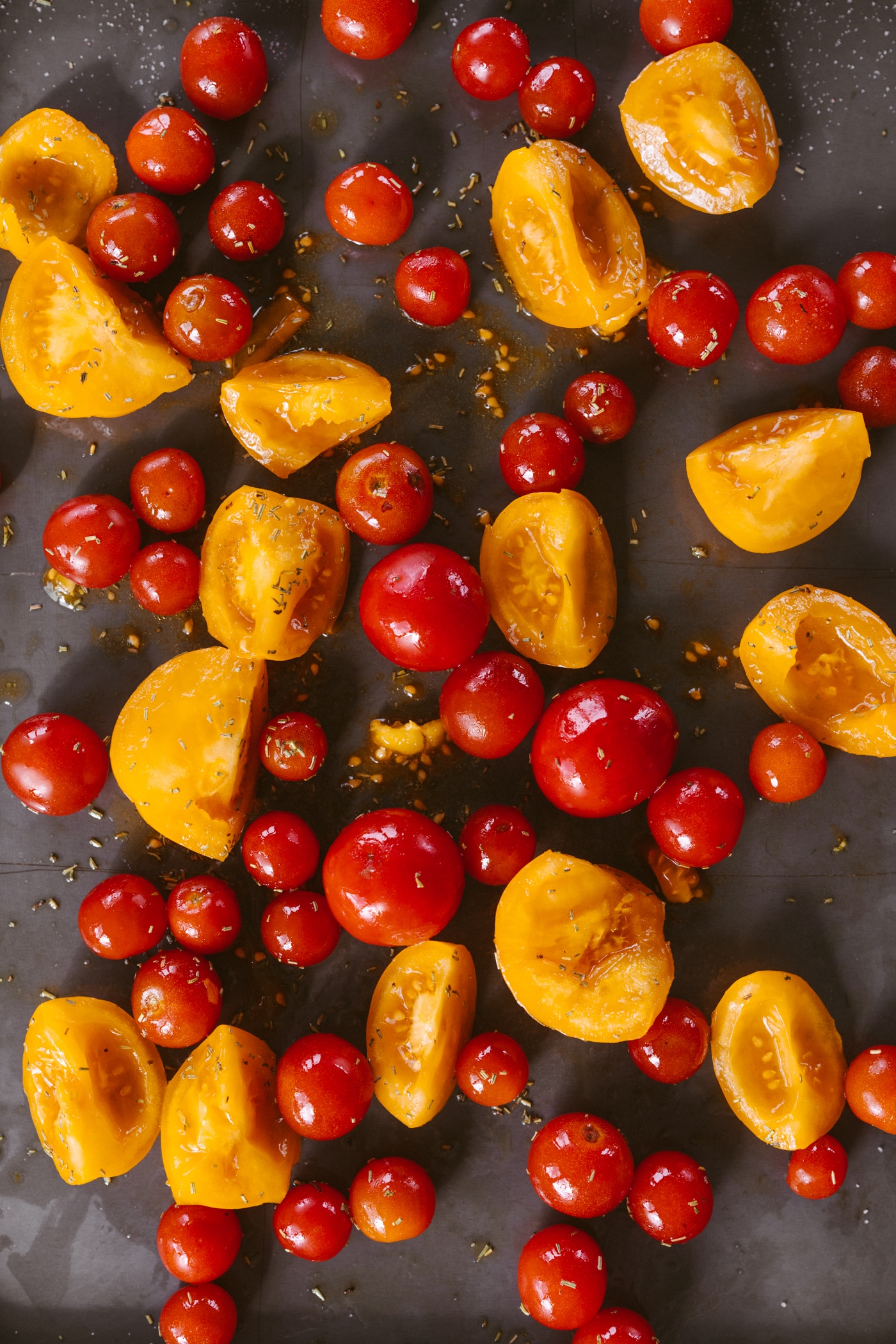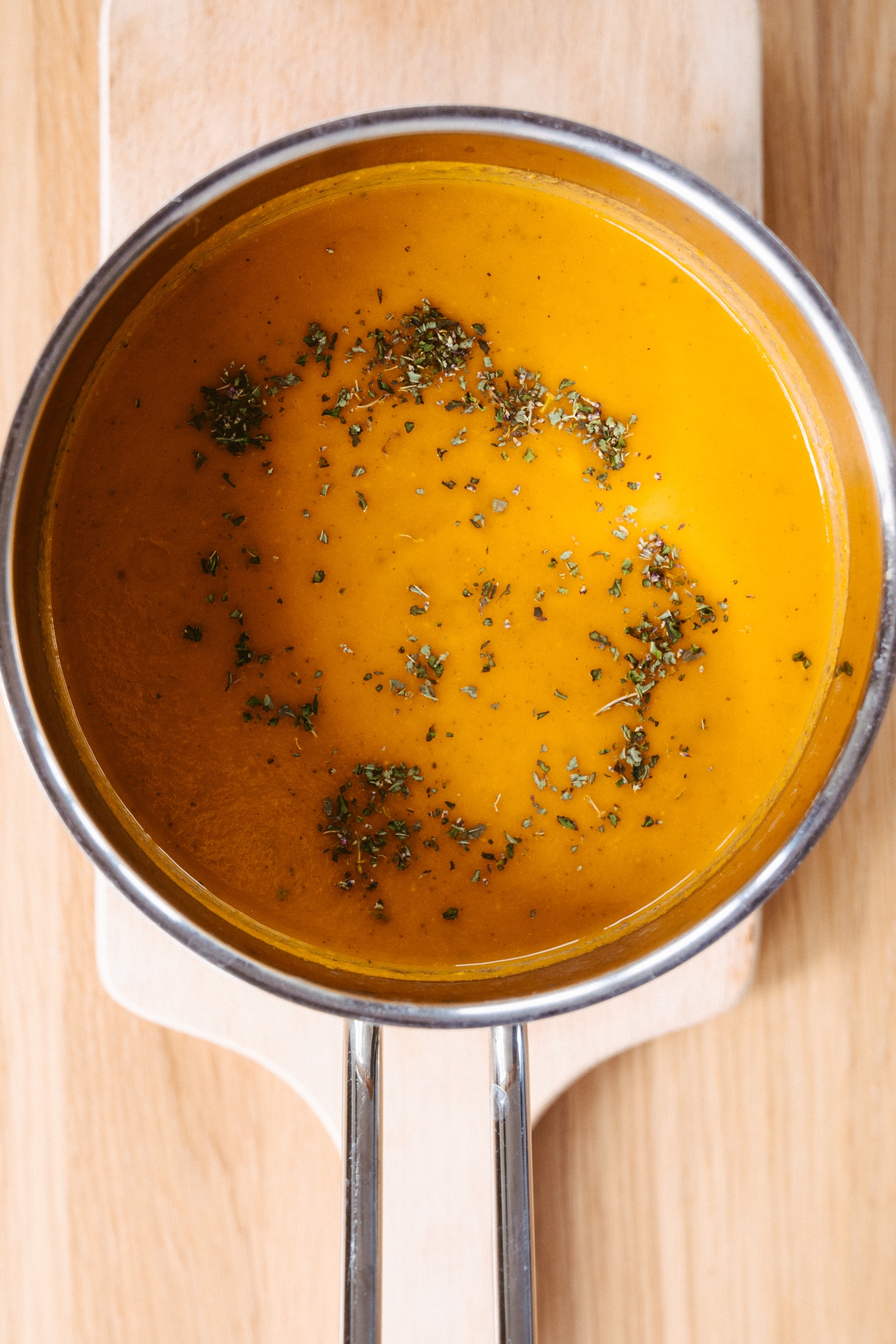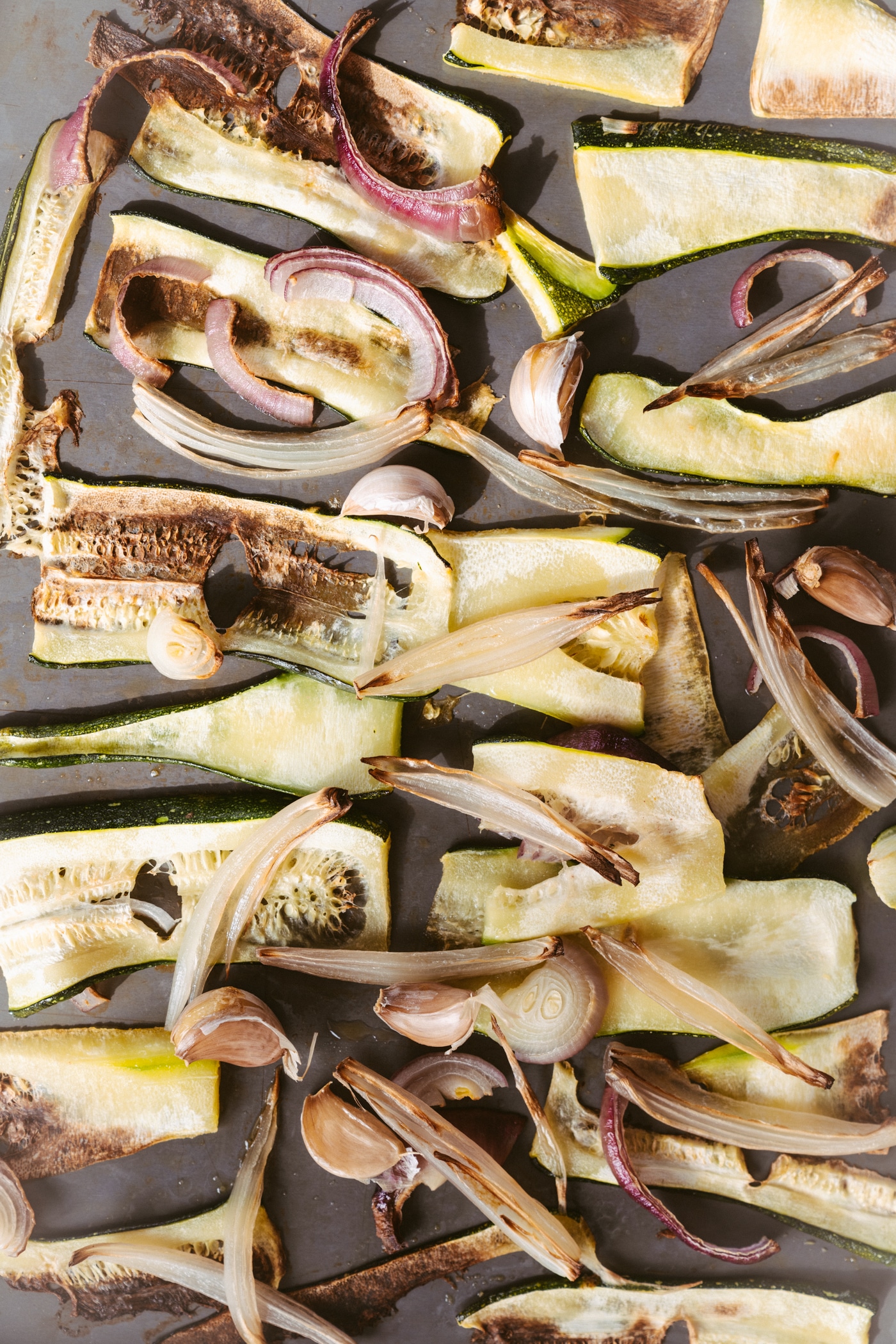 Instructions
Preheat your oven to 180°C (fan setting).
Line a large baking tray with baking paper. Wash all vegetables. Cut larger tomatoes in half, slice the courgette, slice shallots. Arrange tomatoes, courgette and garlic on a baking tray.
Julie's Tip
Instead of wasting vegetable leftovers and scraps, turn them into delicious soups and stews in less than an hour.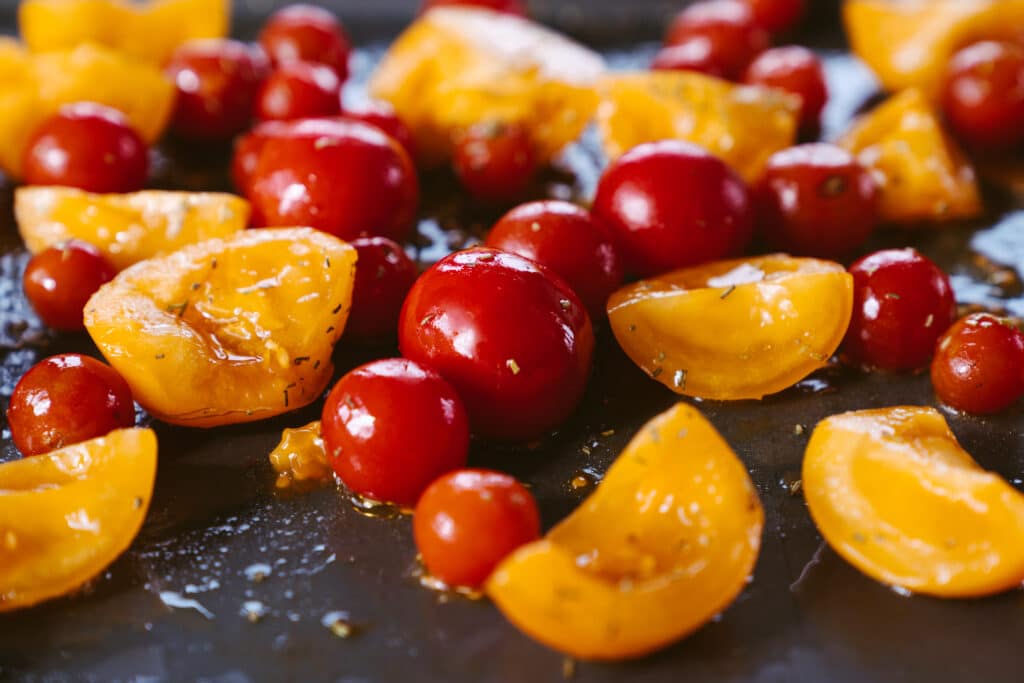 Drizzle with oil, sprinkle with herbs (remove stalks if using fresh herbs) and rub them in to make sure that vegetables are evenly coated. Roast for 20-25 minutes.
Julie's Tip
Roasting vegetables prior to using them in different types of meals, allows for a richer, more complex flavours to be developed. It's a step worth taking.
Remove from oven, discard of garlic peel. Transfer vegetables to a blender or into a large pot if using a hand blender, pour in water or broth, add sweetener and process until smooth. Season with salt to taste.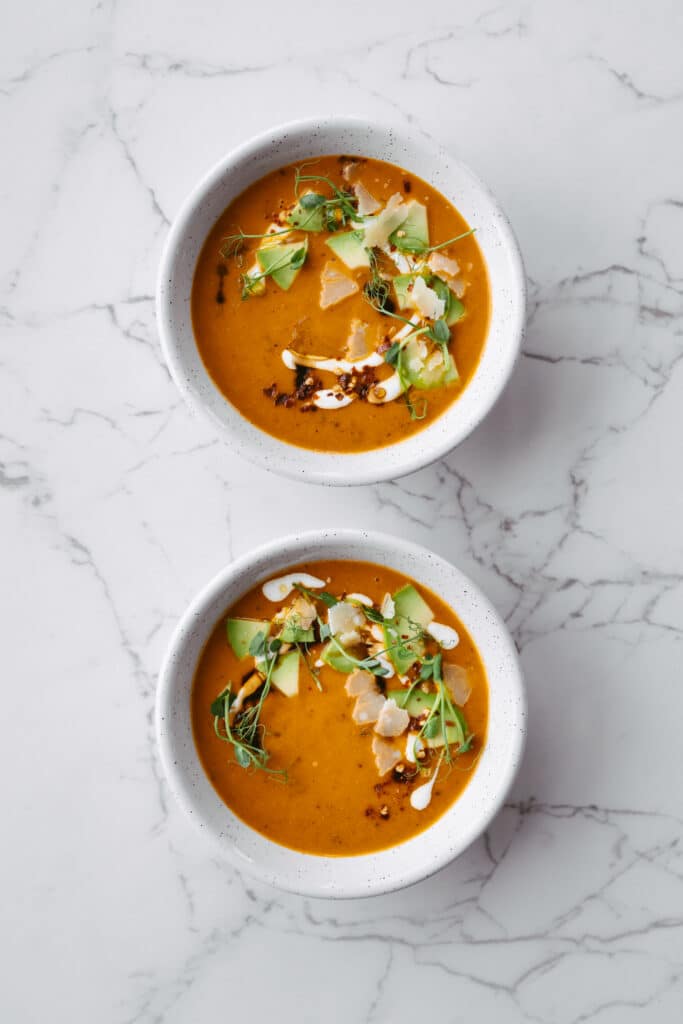 Pour into a pot, heat if needed. Serve with a drizzle of yoghurt or sour cream (to make it thinner, mix with a bit of cold water), sliced avocado, parmesan cheese, if using, chilli flakes, fresh herbs and a drizzle of each olive oil and balsamic vinegar.
Store airtight in the fridge. Consume within three days.
Ingredients
For the soup
700 g of tomatoes (stems removed)
1 medium courgette
6 garlic cloves, peel on
a couple of shallots
4 tbsp of extra virgin olive oil
1 tbsp of maple syrup or brown sugar
couple of stems of fresh or 0,5 tsp of dried rosemary
couple of stems of fresh or 0,5 tsp of dried oregano
sea salt, to taste
900ml of water or broth
To garnish
avocado half
4 tbsp of natural yoghurt or sour cream (or a vegan substitute)
small chunk of parmesan or a sprinkle of nutritional yeast for a vegan option
few pinches of dried chilli flakes
2 tbsp of extra virgin olive oil
2 tbsp of balsamic vinegar
handful of fresh herbs such as basil or pea shoots (as pictured)