I don't know if there ever was a type of snack I liked more than toasts. It is curious to realise that such a simple ingredient like bread would be so useful for our daily food preparation. A mere slice of bread that becomes the best canvas with endless possibilities for everyone who is making a simple snack – a toast. And the last one I made had a thick layer of tomato spread, crumbled goat cheese and a refreshing mint drizzle which balanced all of these flavours into one harmonious meal.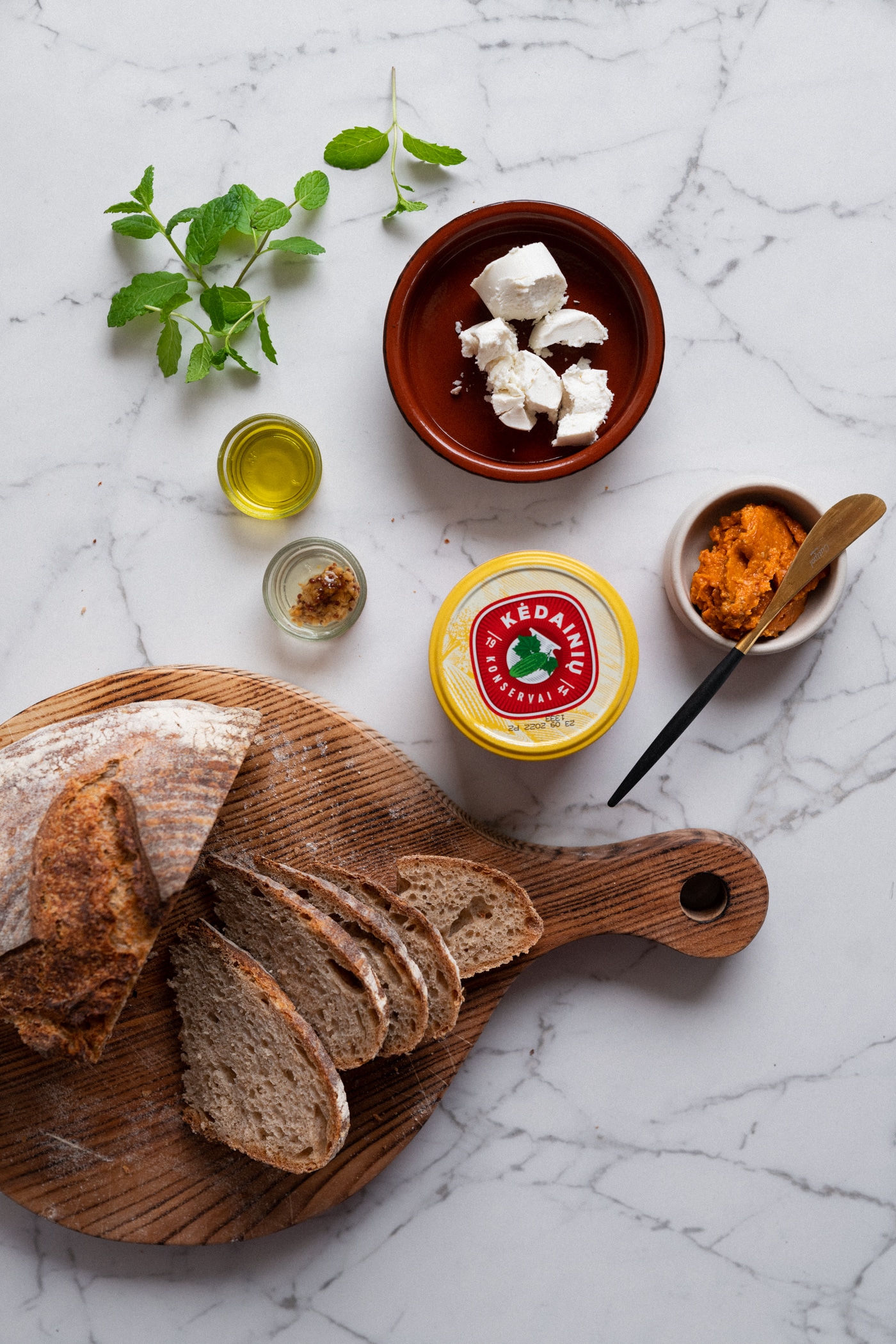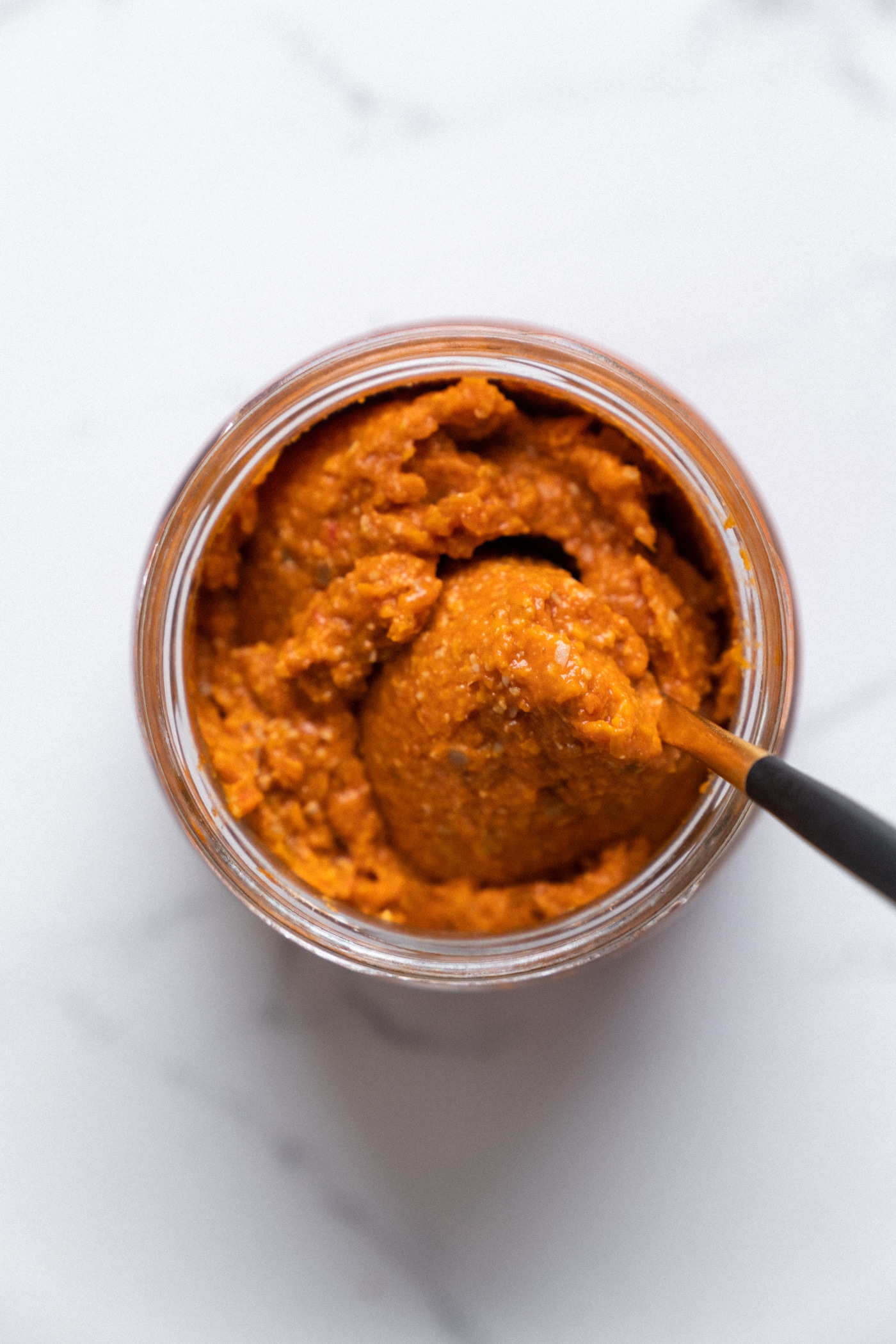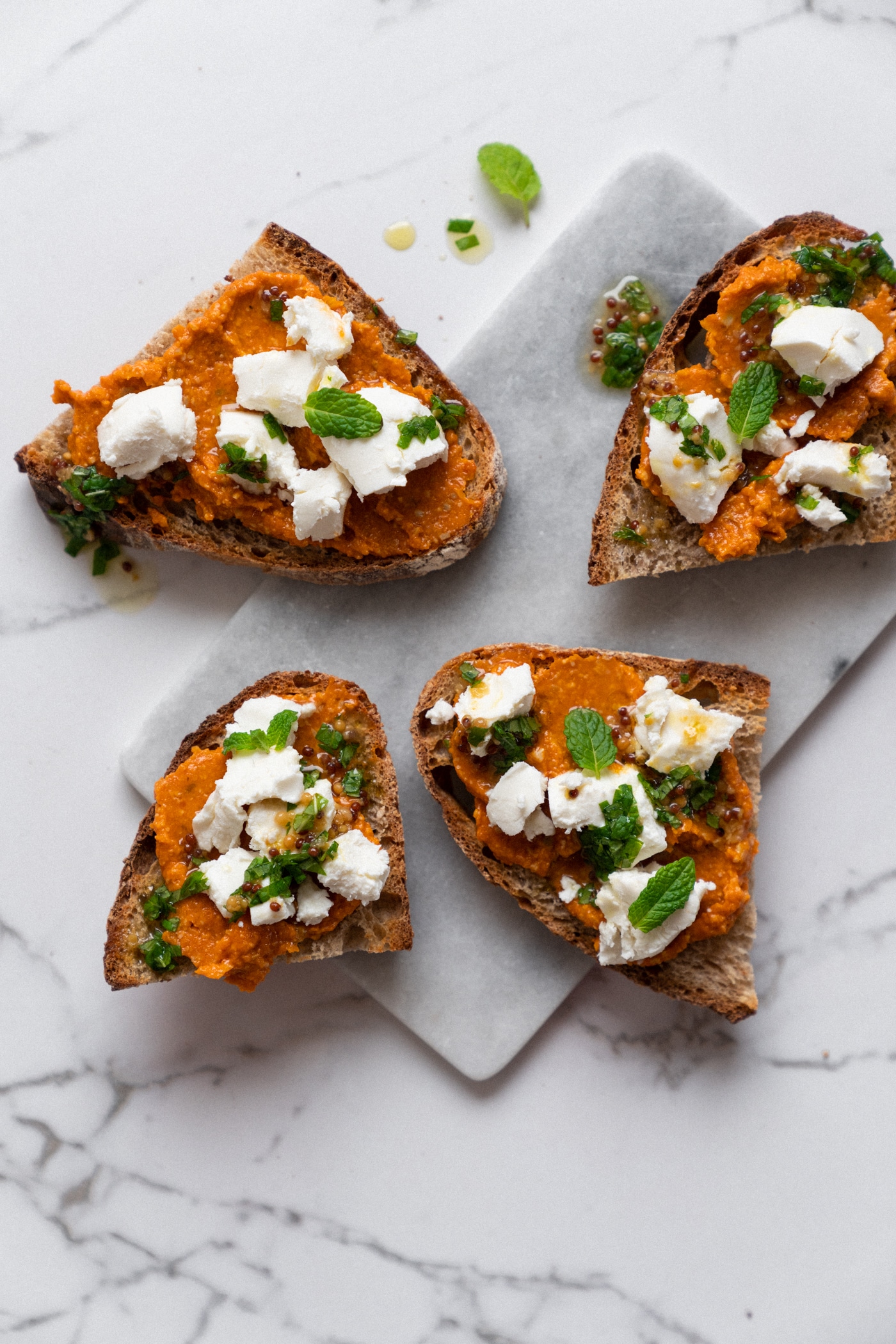 Instructions
Toast sourdough.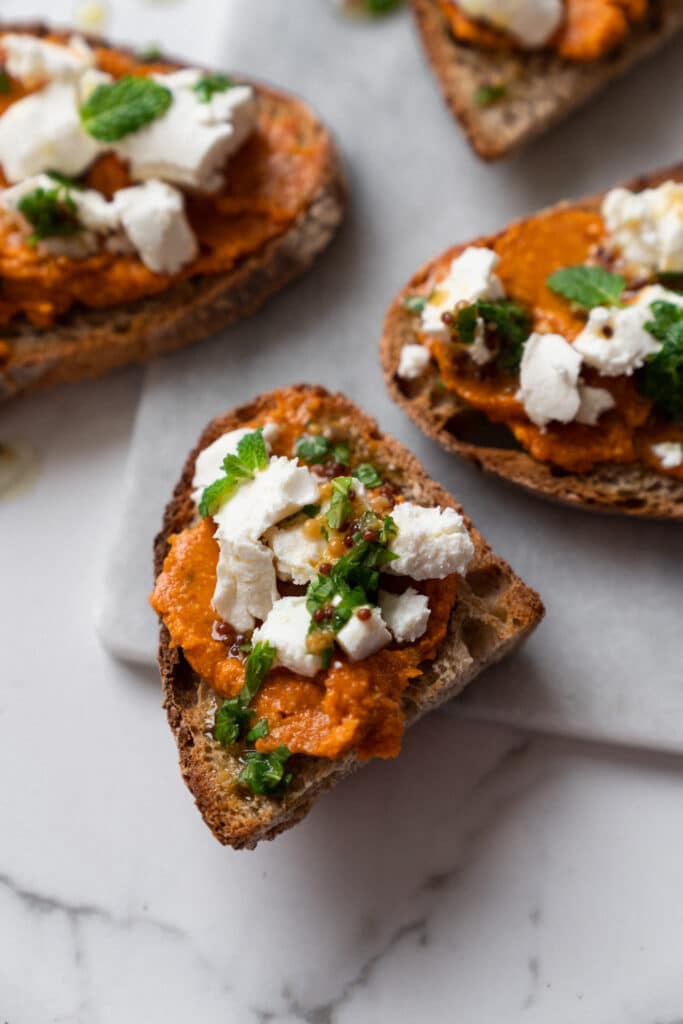 Chop up mint leaves and mix with the remaining mint drizzle ingredients. Prepare the tomato spread if making your own.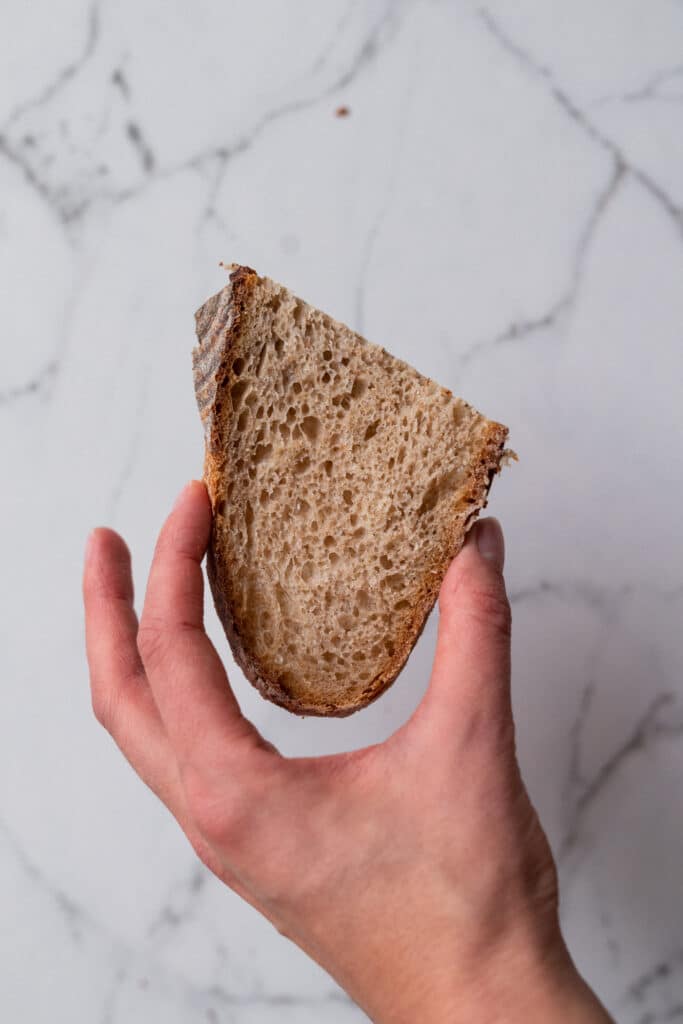 Top each sourdough slice with a thick layer of tomato spread, crumble goat cheese on top and finish off with a mint drizzle.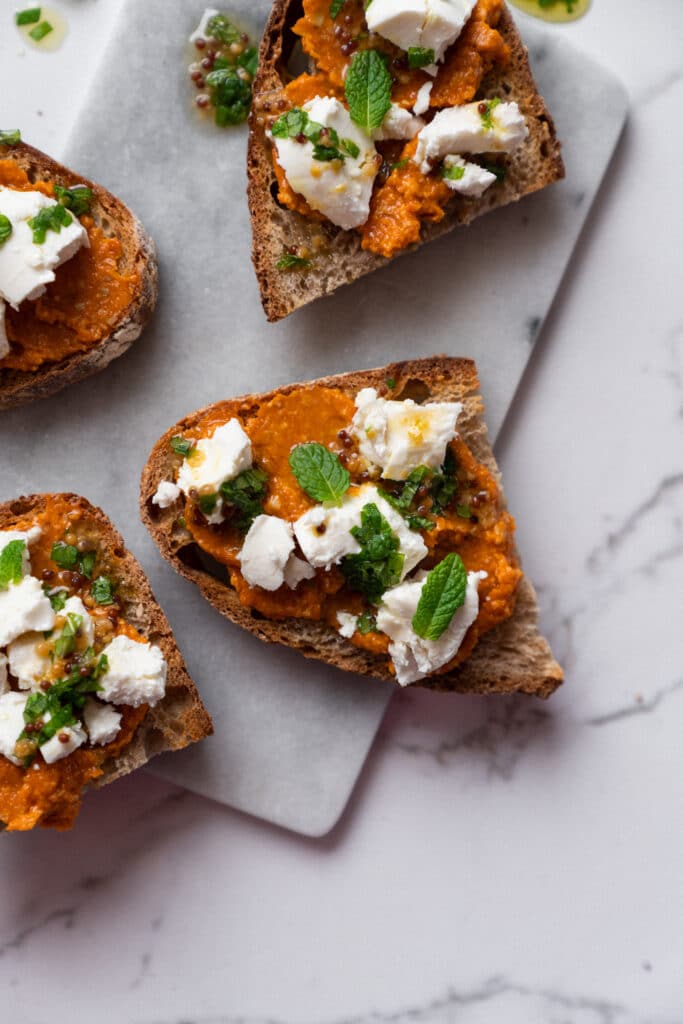 Ingredients
For the toasts
your favourite tomato based spread, e.g. pesto rosso*
4 sourdough slices
small piece of fresh goat cheese
For the mint drizzle
handful of fresh mint
1 tablespoon of extra virgin olive oil
few teaspoons of white wine or apple cider vinegar
1 teaspoon of wholegrain mustard
1 teaspoon honey

*you can try making a similar spread by blending some sun-dried tomatoes with a bit of canned tomatoes, a small handful of pine kernels and some parmesan cheese. Season with salt to taste.