Roasted Buttermilk Chicken
Buttermilk chicken, hands down, is probably the easiest way to prepare chicken meat for roasting because it always turns out great. It's like your best friend you know you can count on.
As buttermilk is only mildly acidic compared to, let's say, lemon juice or vinegar and is full of enzymes, it tenderises poultry without turning it hard (that would happen if you left poultry or meat to marinate in lemon juice for too long). Whoever invented this method is a cooking genius. Buttermilk marinade not only makes the chicken meat tender, it adds another layer of flavour and helps with the browning process.
I usually crush some garlic, add freshly ground black pepper, paprika and salt into the marinade, sometimes I also add herbs like oregano or thyme. I let it sit in the fridge for 24 hours then roast in the oven with root vegetables which soak up the juices from the poultry resulting in an overall richly flavoured meal.
If you ever have to substitute, I do think you could use natural yogurt instead. I would use a thinner type of natural yogurt (if compared to greek yoghurt) because it resembles buttermilk best.
Pros of a buttermilk marinade
easy to make
takes only 10 mins to prepare
virtually foolproof
can be used for parts or the whole bird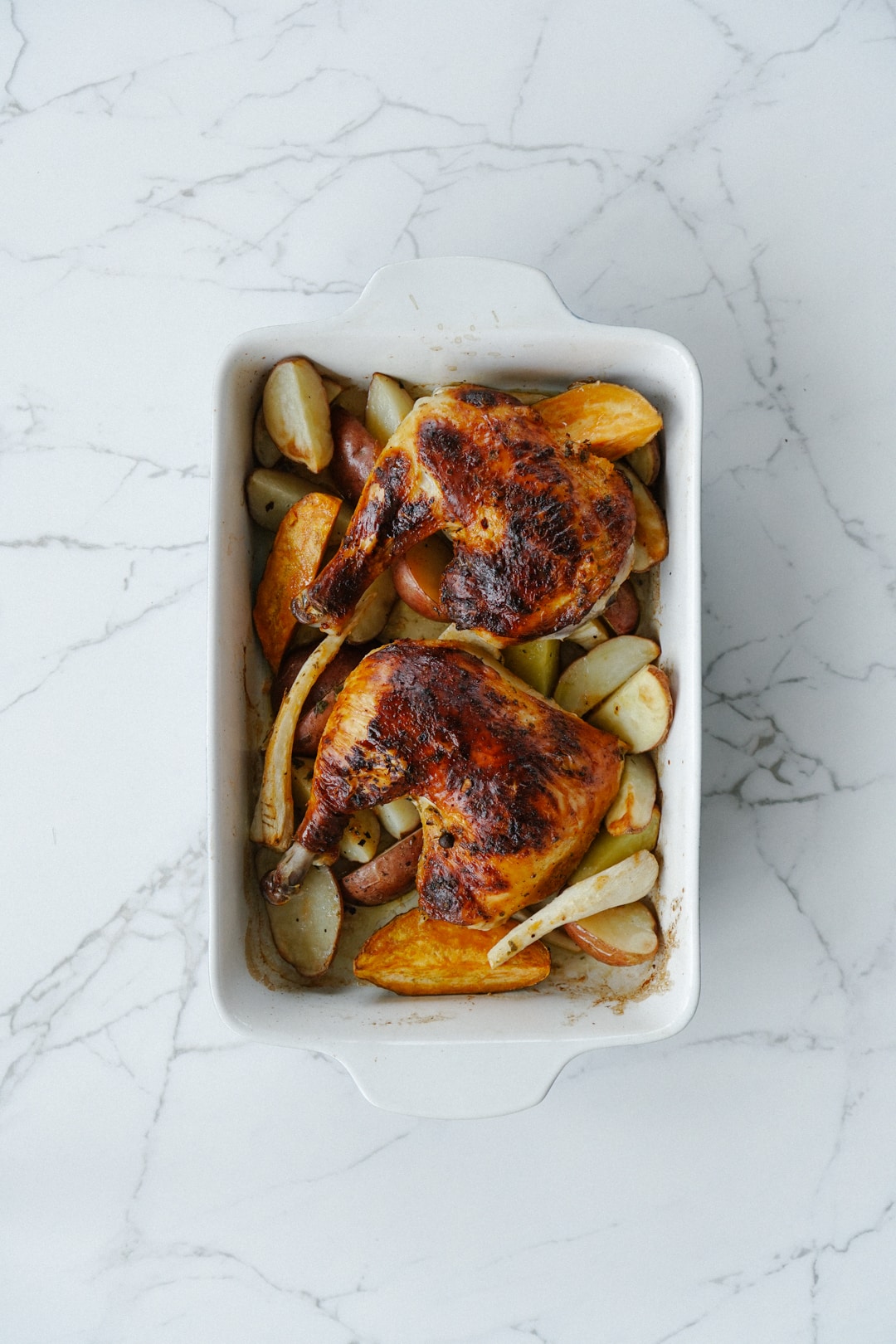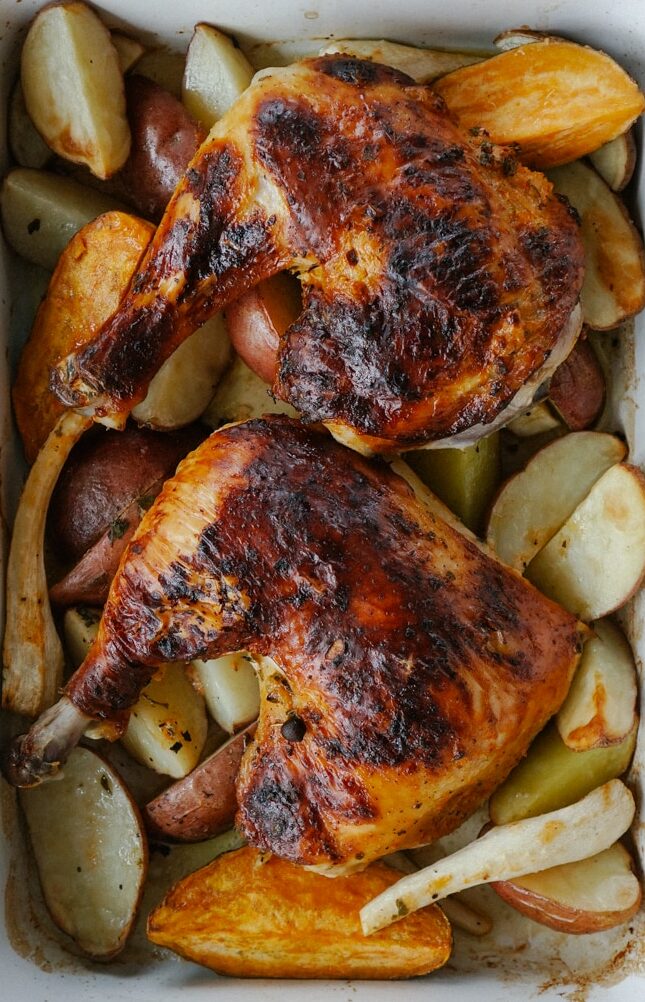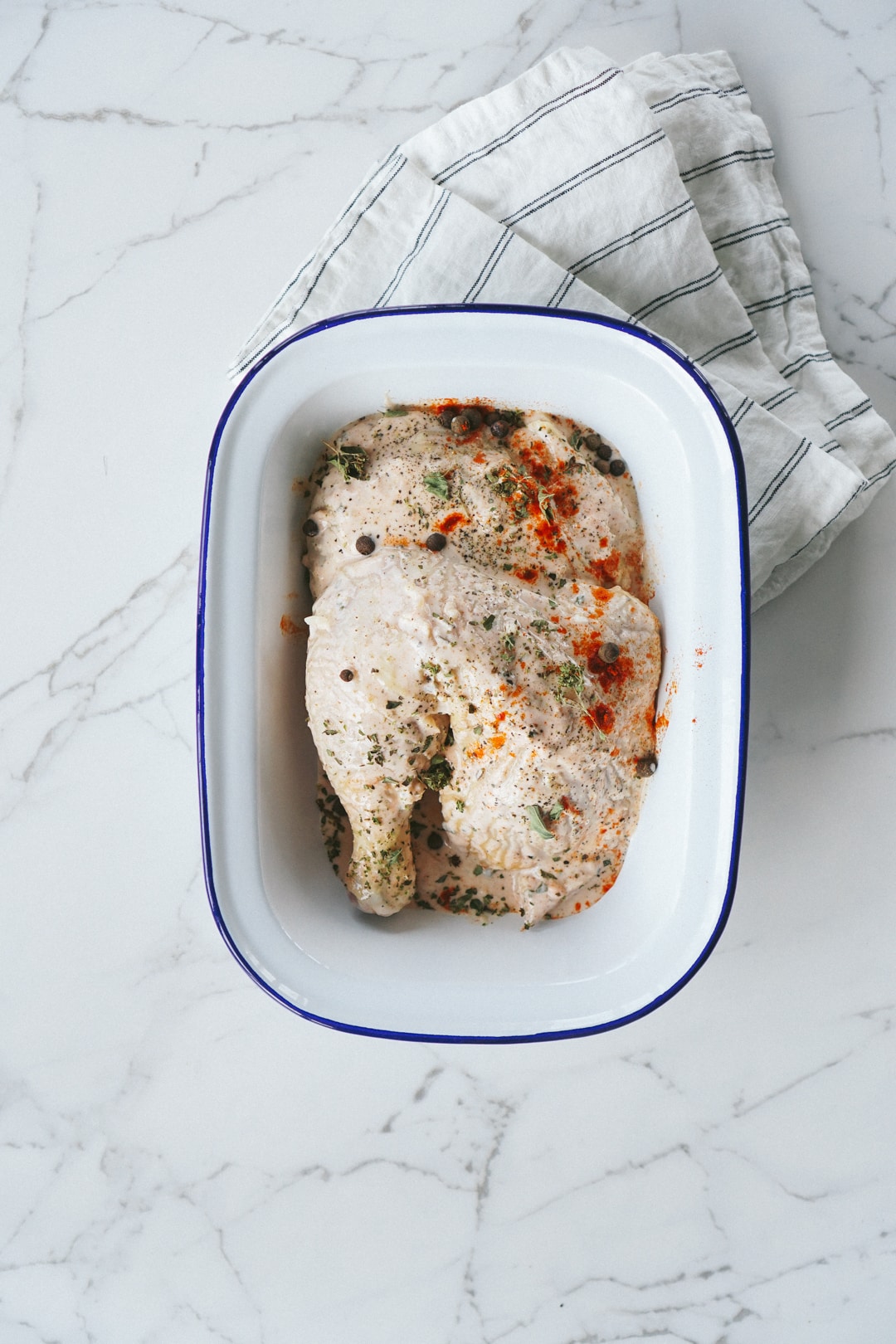 Instructions
Crush garlic cloves, mix with buttermilk and other spices.
Rub chicken with the marinade and place it in a bowl so that the marinade covers it completely. Marinate overnight.
Place halved, salted & lightly oiled potatoes and other root vegetables of your choice at the bottom of a roasting dish. Put chicken on top and place it in the oven legs forward (towards the fan).
Roast at 220°C for 1 hour or 1 hour & 30 minutes depending on the size of the chicken. If it's browning too quickly, reduce temperature to 200°C, cover with foil and continue cooking until the meat feels tender all around. Turn the chicken upside down once during cooking.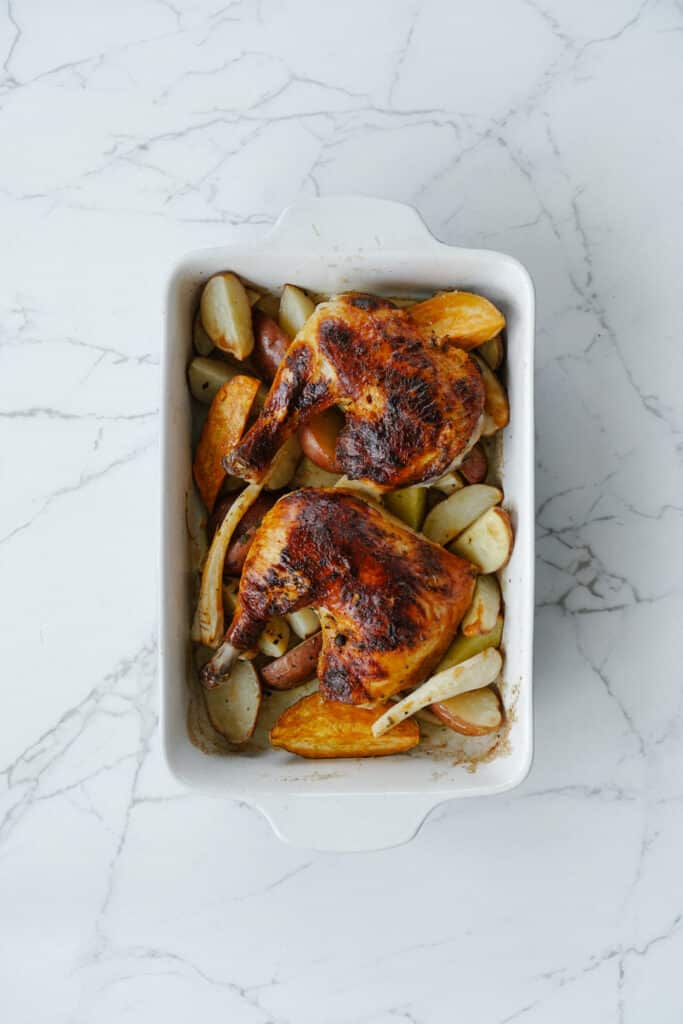 Ingredients
2 chicken quarters
potatoes and other root vegetables
oil for cooking
buttermilk, to fully cover chicken meat (about 2 cups)
6 large garlic cloves
a bit of freshly ground black pepper
2 tsp or more salt
1 tsp of paprika or smoked paprika
fresh oregano
fresh thyme