Easy Vegetable Broth
A versatile addition to your recipe list. The most common broth/stock most of us make at home is chicken based. Not many of us realise that a delicious alternative can also be made using only vegetables and various aromatics such as herbs, ginger, garlic, mushrooms.
Vegetable broth has a downside of not containing any collagen if compared to chicken, fish or meat based broths, but it can contain lots of other nutrients and vitamins as well as enhance the flavour of soups, stews and sauces. It can quickly be turned into a nutritious meal.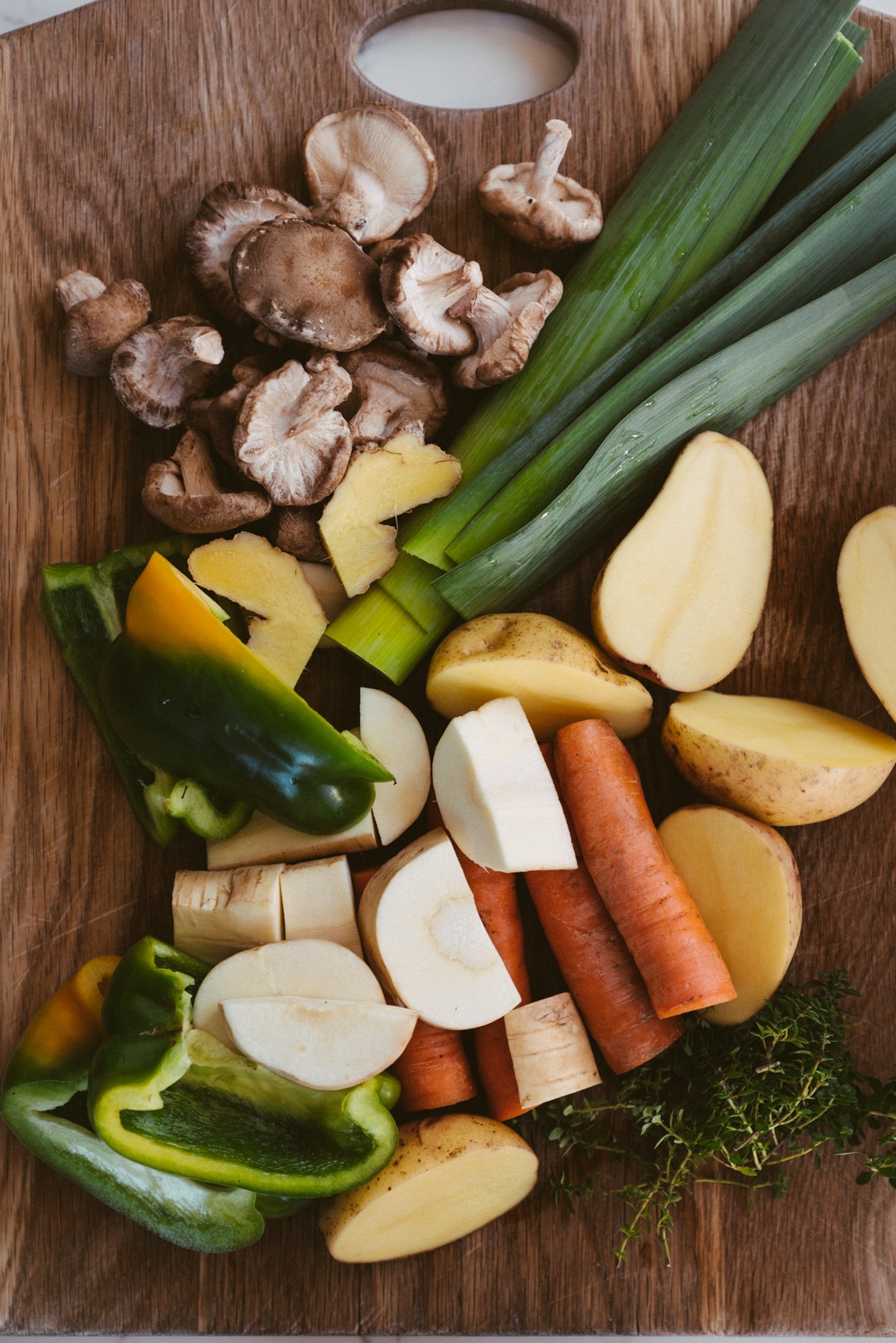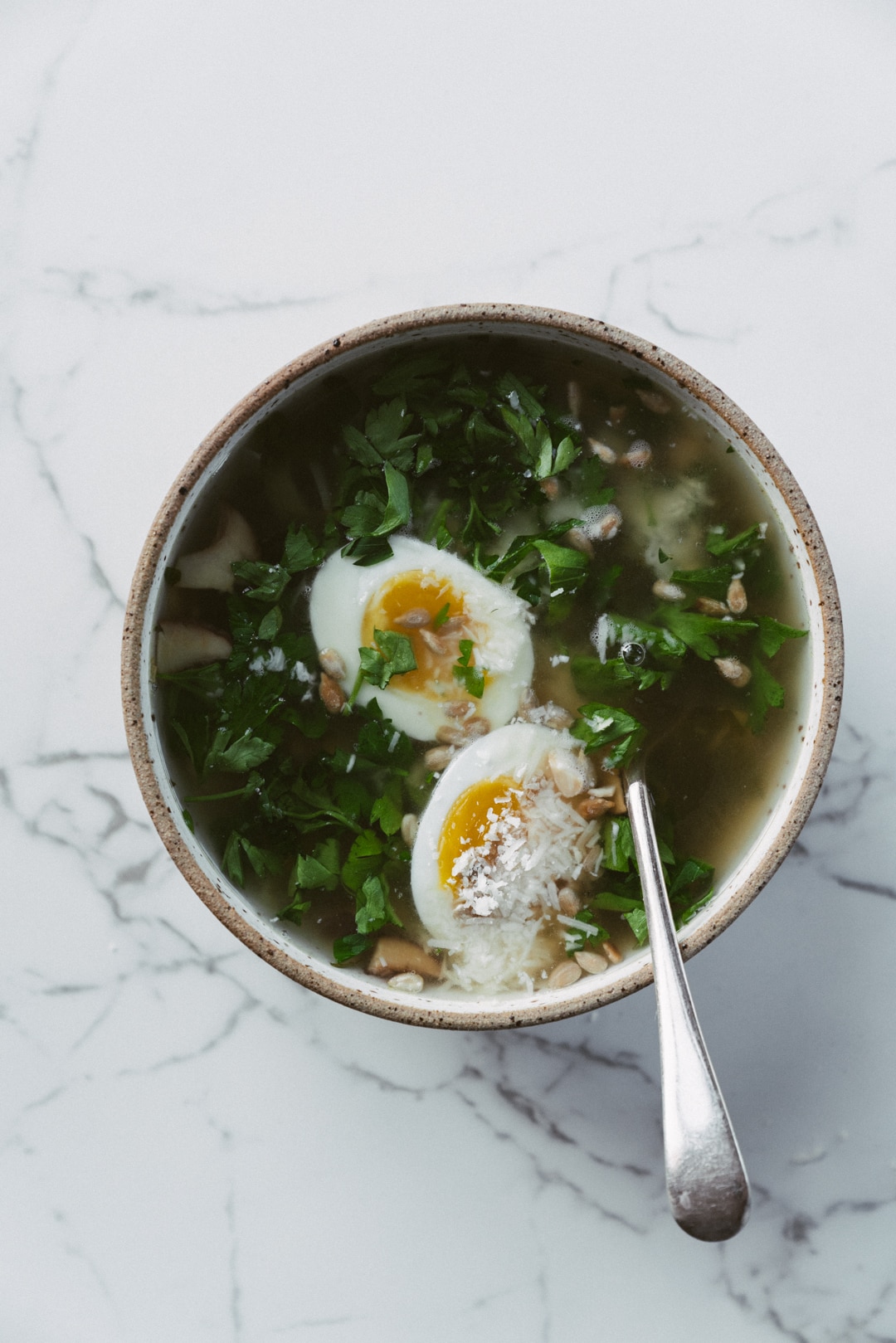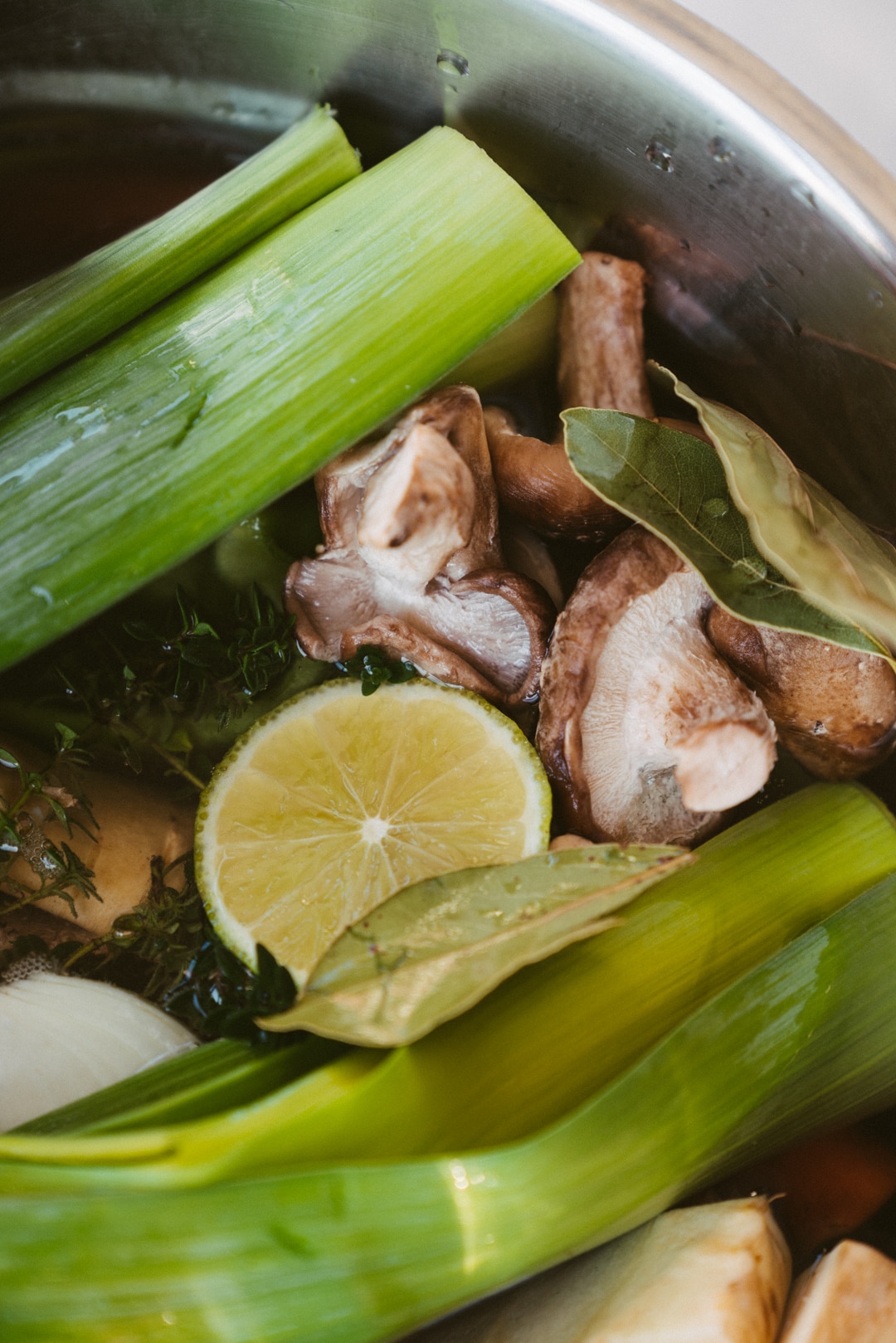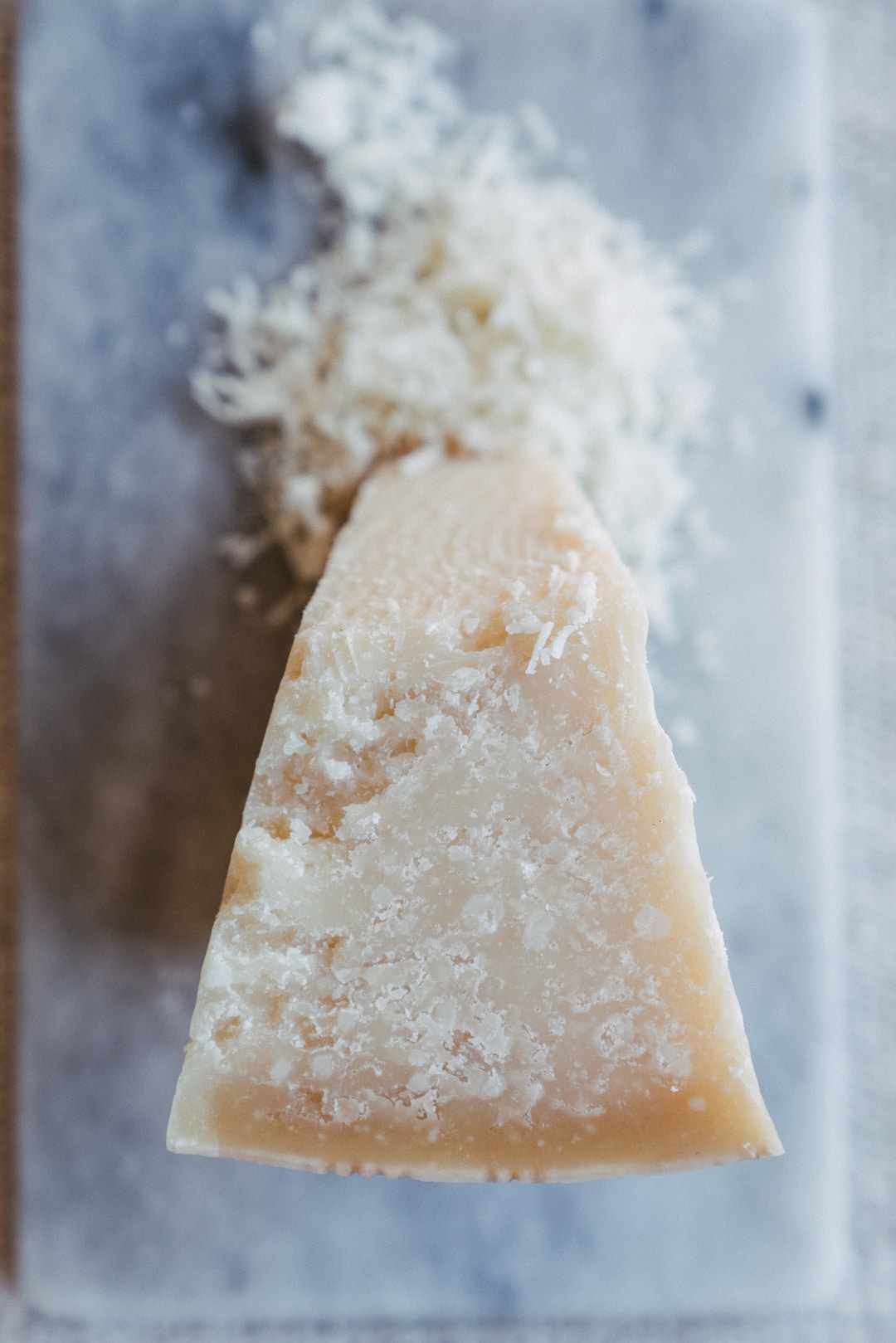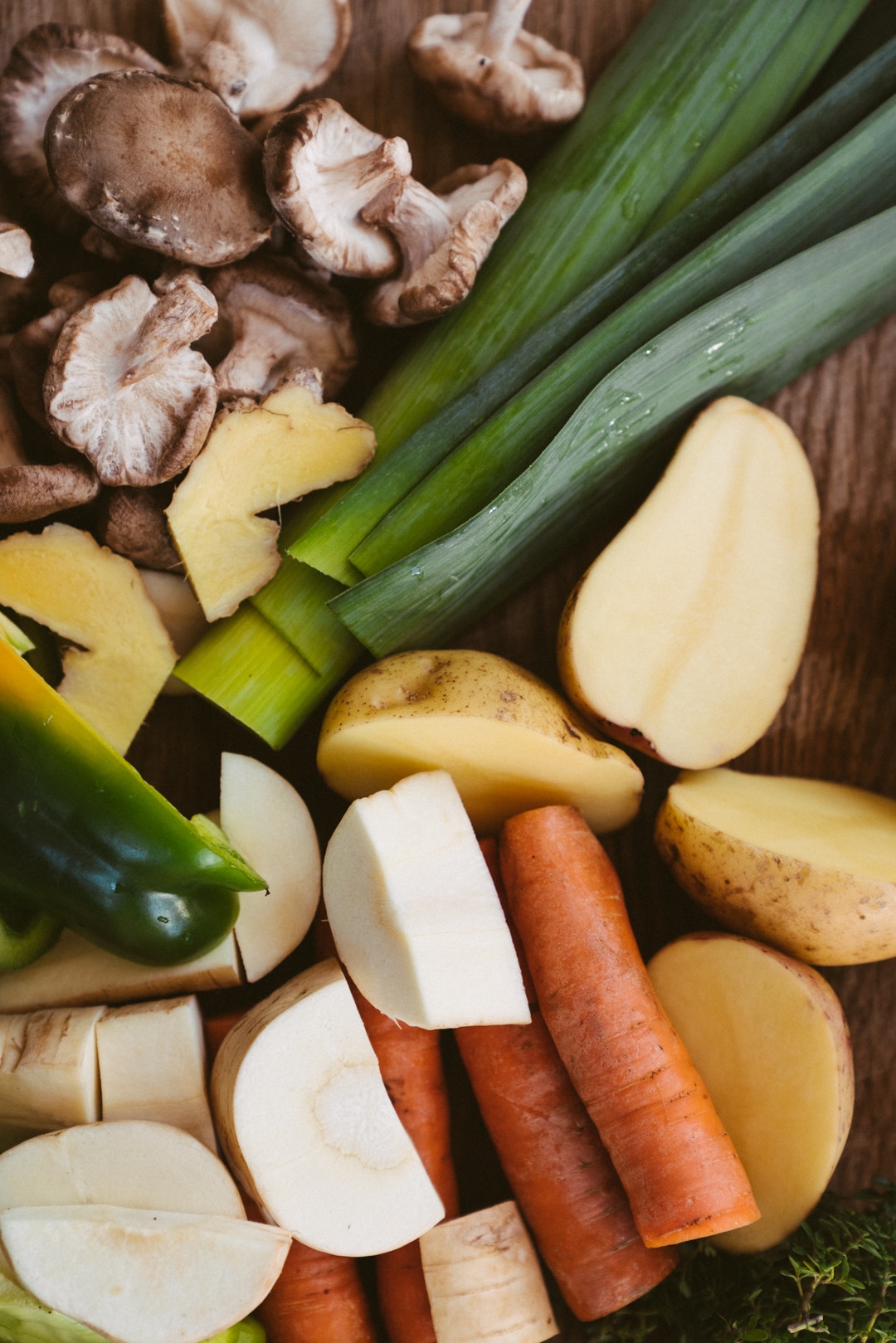 Instructions
Wash all of the vegetables. In a large pot, add potatoes, parsnip, bell pepper, onions and carrots cut lengthwise in half. Add mushrooms, ginger (cut into thin slices), thyme, bay leaves and any vegetable lefovers from your fridge or freezer.
Add water, cover then bring to a boil. Reduce heat to low and simmer for 3-4 hours.
Once it has done cooking, squeeze in lemon juice and season with salt to taste.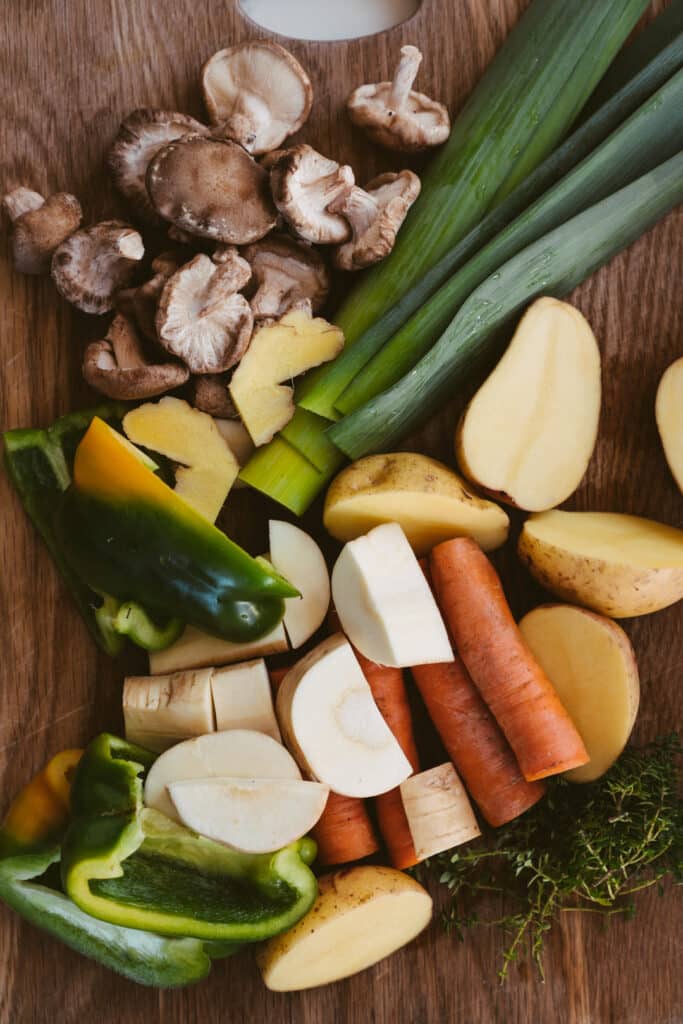 At this point, you can either let it cool and then freeze it in batches or make soup right away. What I did was cooked some chopped leeks and button mushrooms in some extra virgin olive oil then added the broth, some cooked beans, a soft boiled egg and finished off with grated parmesan. Bowl of this soup with a slice of sourdough turned into the perfect comfort food lunch.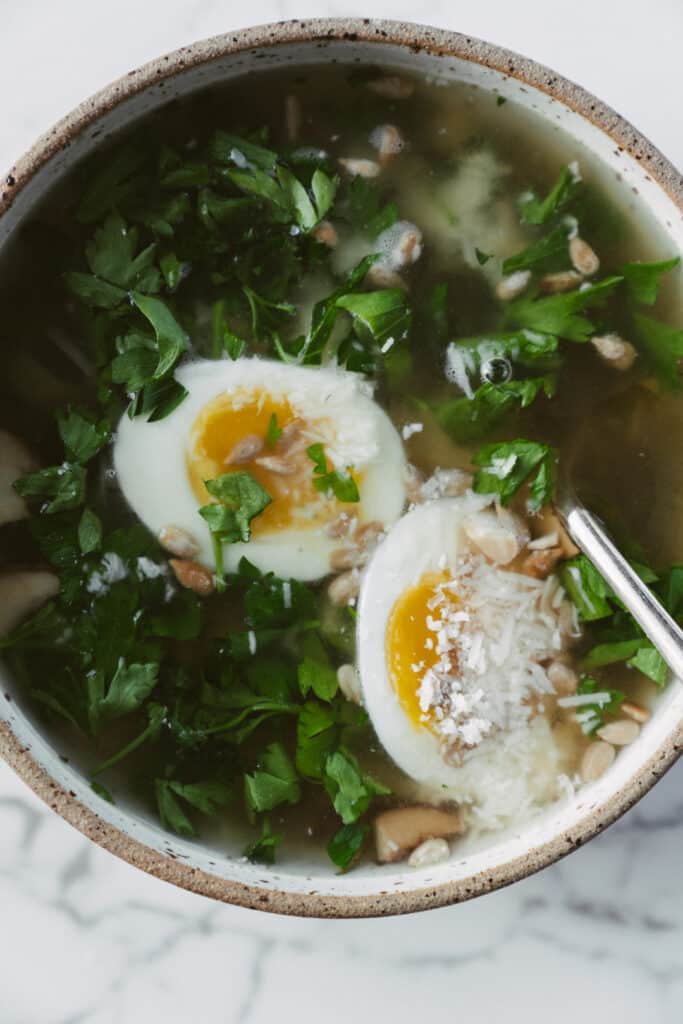 Ingredients
3 medium sized potatoes
2 carrots
1 parsnip
2 onions
1 sweet bell pepper
80 g of fresh shiitake mushrooms or a small handful of dried
handful of fresh thyme
small chunk of ginger
2 litres of water
sea salt
a couple of bay leaves
1/3 of lemon
1/2 of leek (perfect way to use up the darkest part of the vegetable)
any vegetable leftovers from the fridge