Prosciutto And Garlic Roasted Pumpkin
This is a quick and fun way to roast pumpkin when simply sea salt and extra virgin olive oil doesn't do the trick anymore. And the key here is to add ingredients with bold flavours. Something with that extra "oomph". Garlic, spices and prosciutto (or Serrano ham) is a simple way to turn one-tray pumpkin meals or side dishes into a sexier version.
Smoked paprika complements the cured ham beautifully, so if you have some in your cupboards, go for it. But don't be afraid to swap it with hot chilli instead if you wish.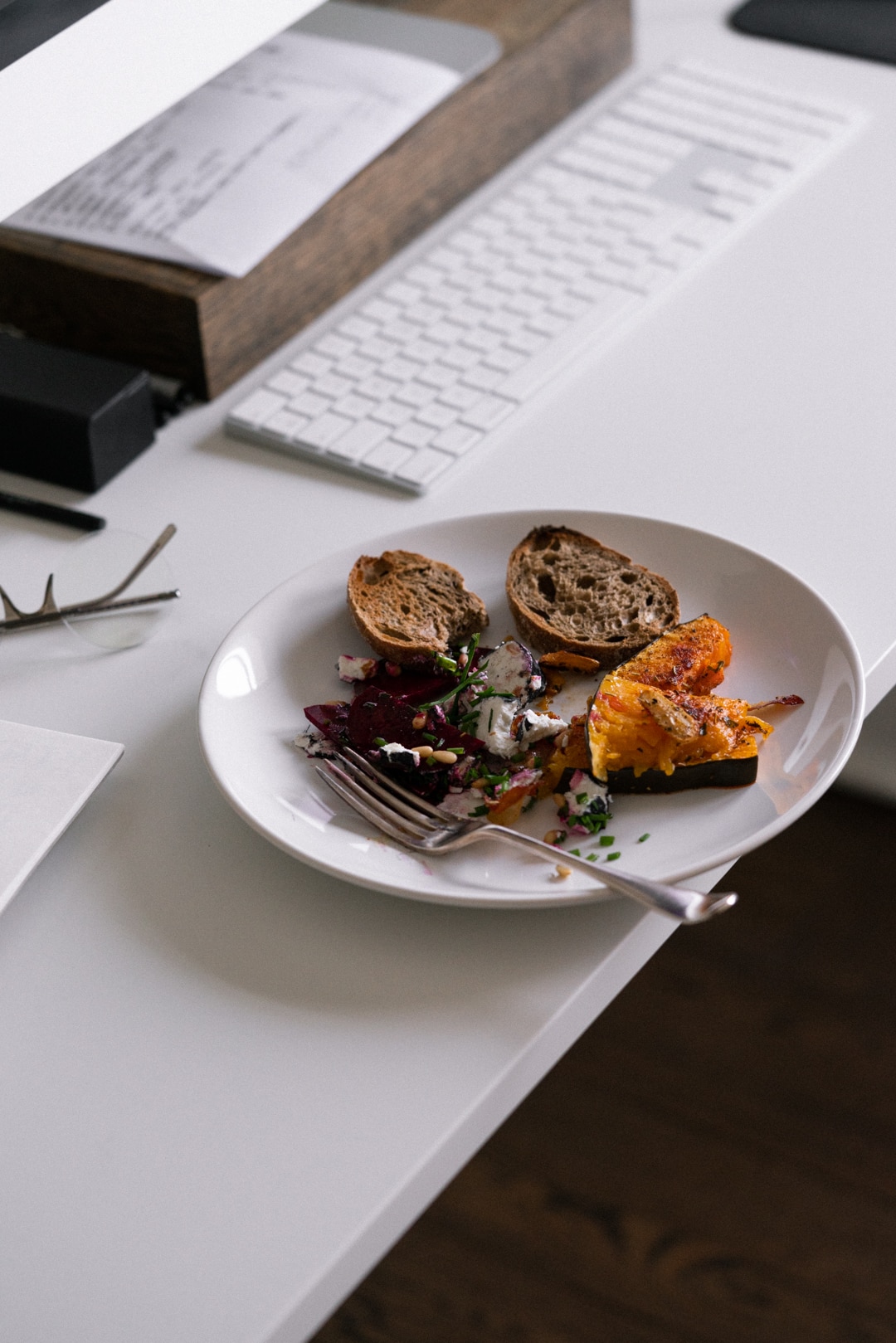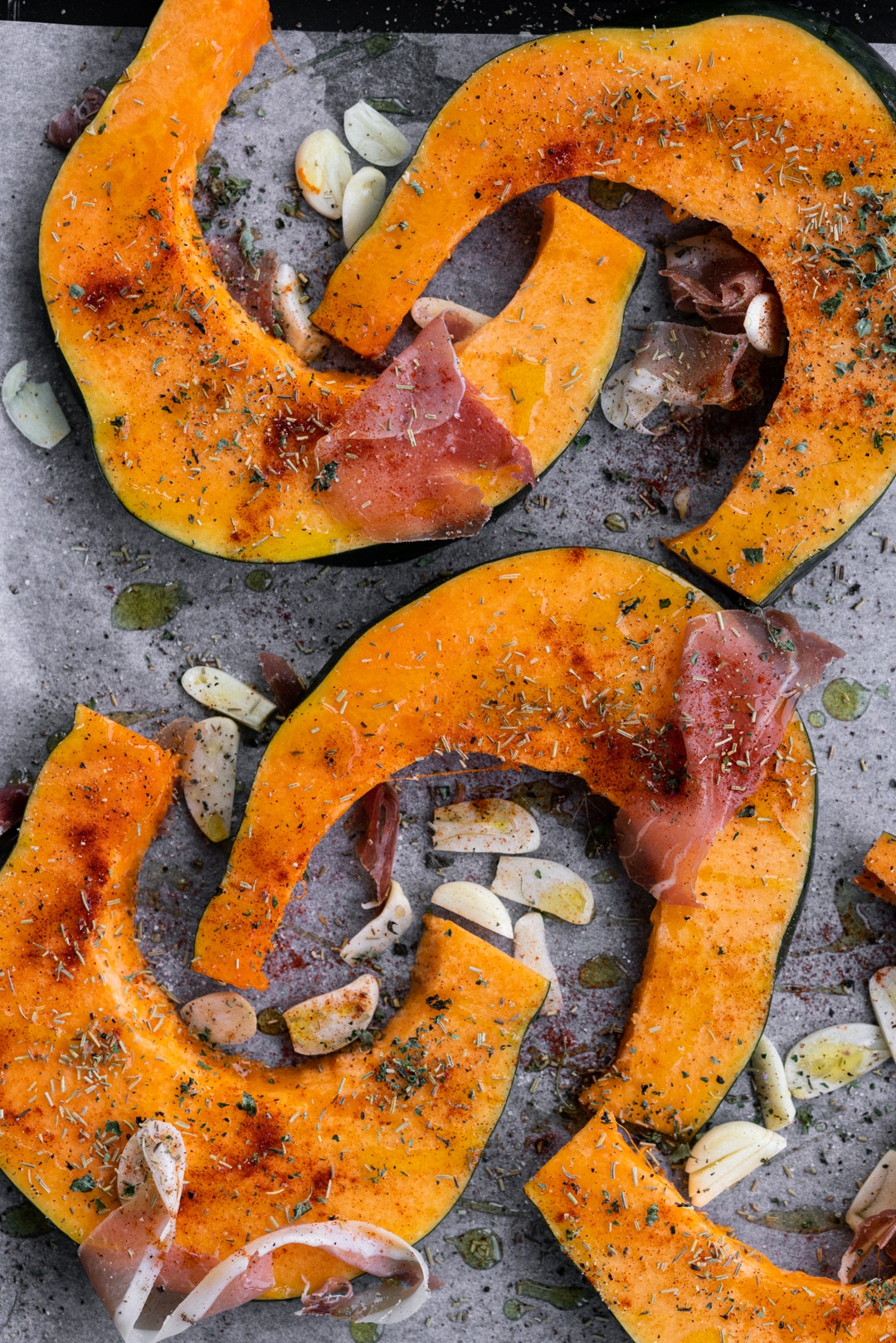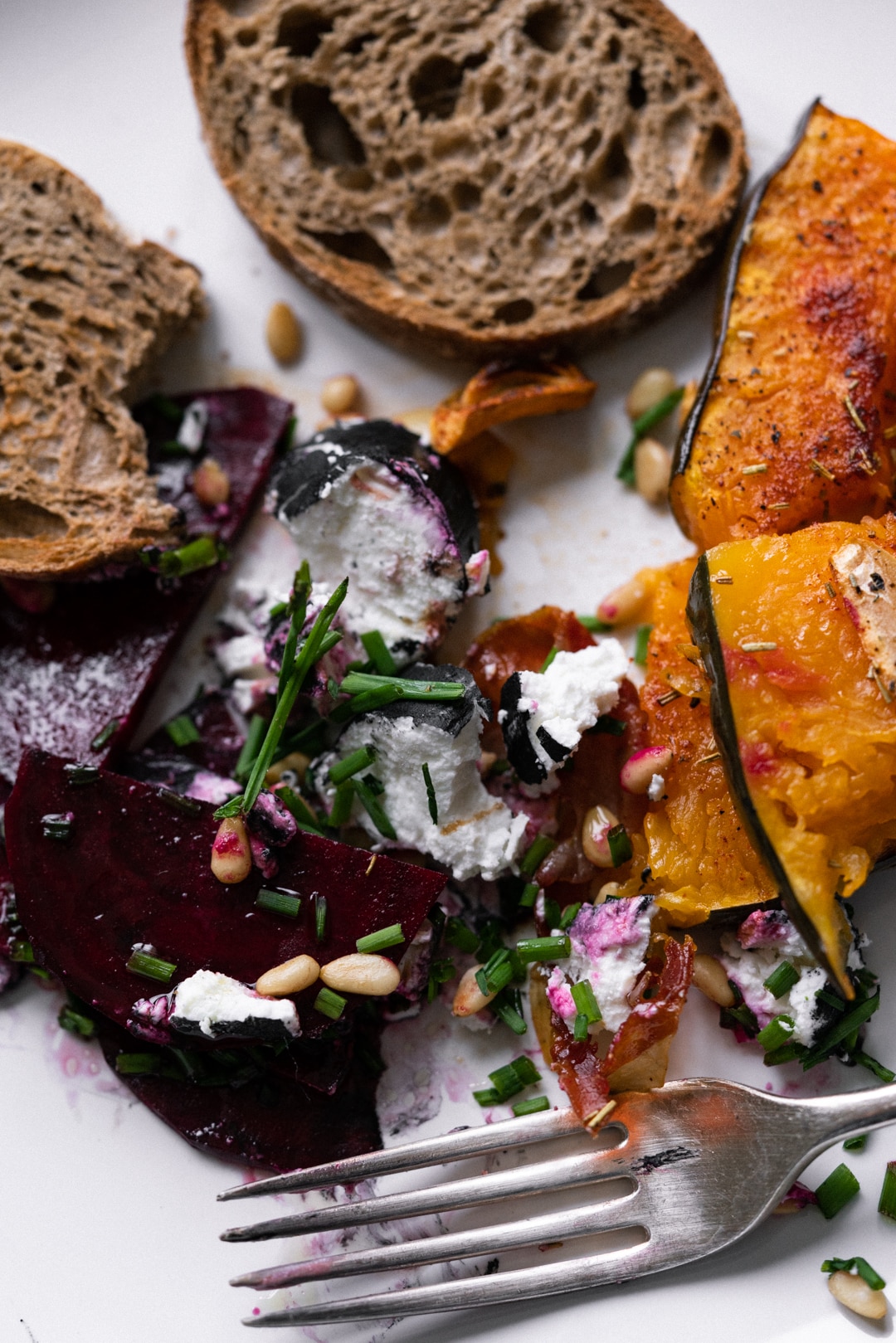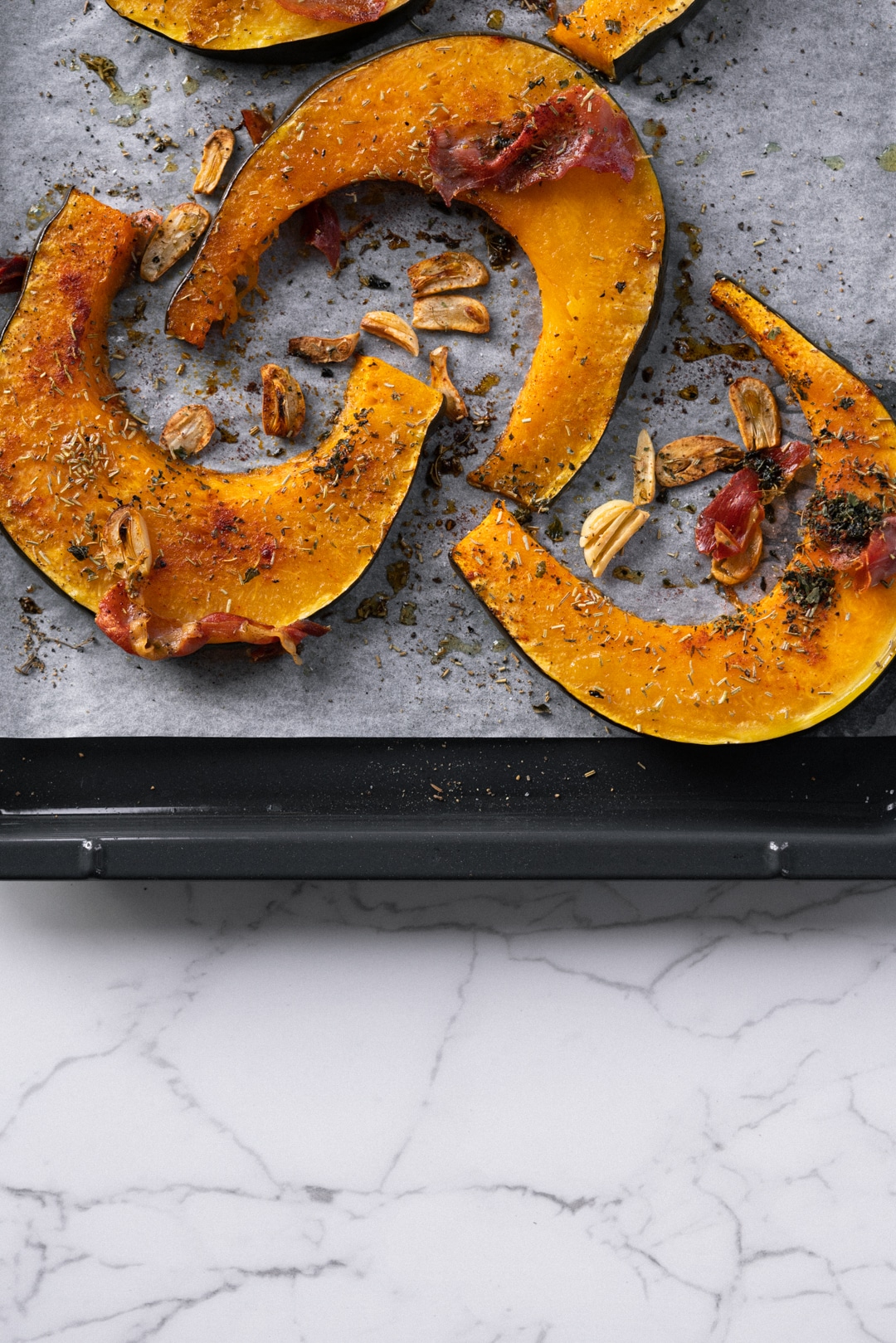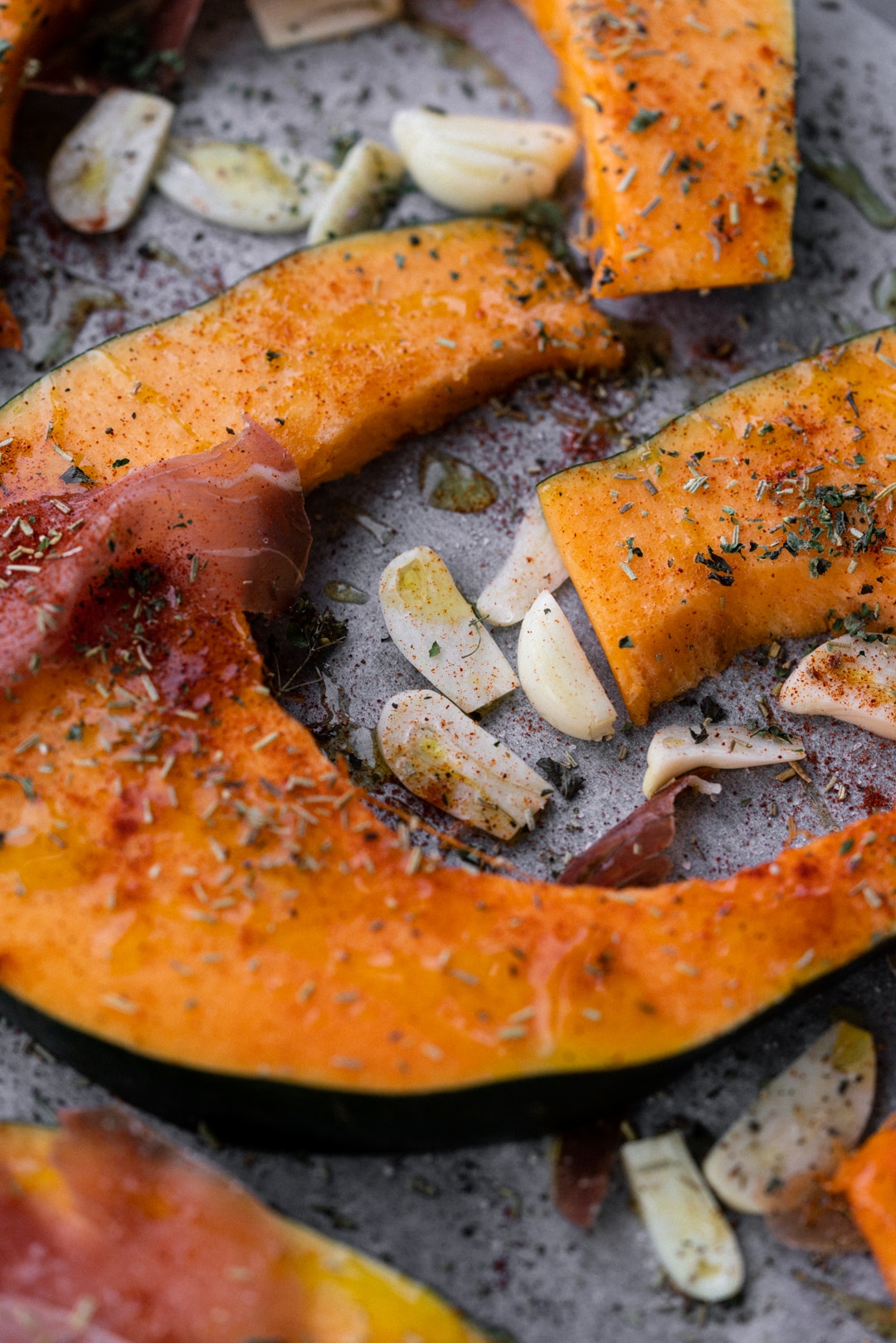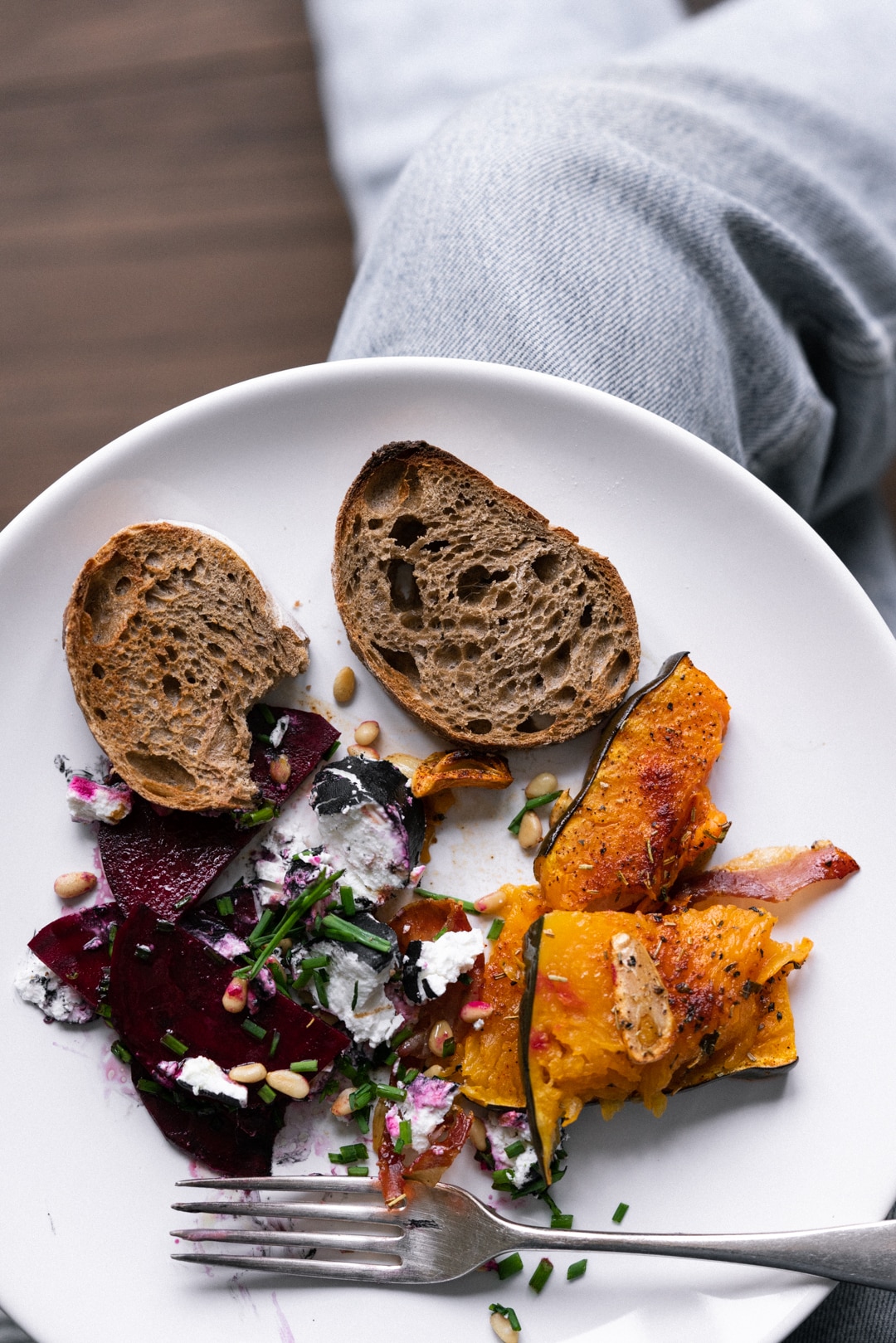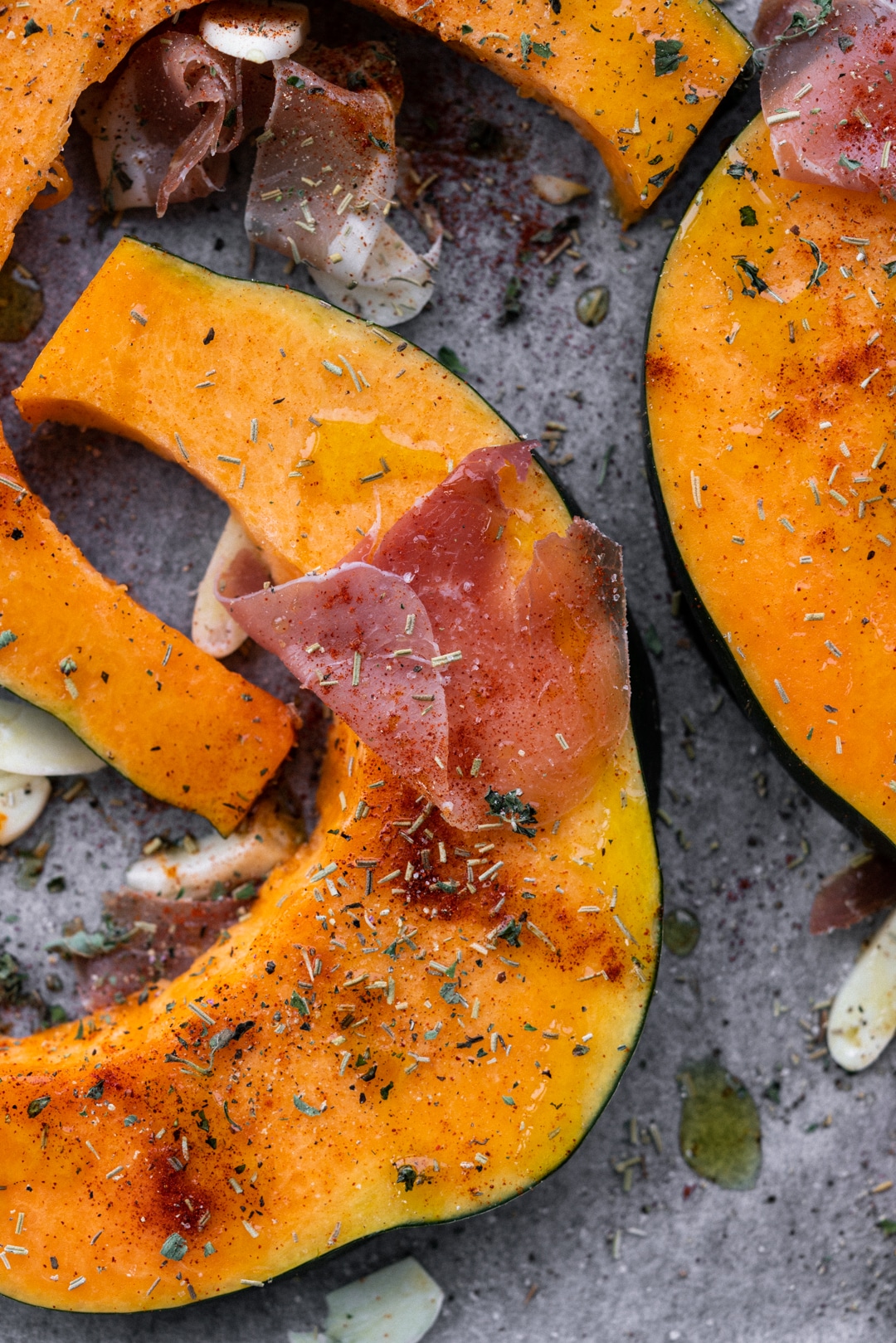 Instructions
Cut the muscat squash or pumpkin into large slices (about 2 cm in thickness). Place them on a roasting tray lined with baking paper and drizzle with olive oil.
Rub both sides of pumpkin slices with the oil then sprinkle generously with dried rosemary, oregano and smoked paprika. Add salt and pepper to your liking, having in mind that prosciutto will add some saltiness to the dish, so if you're using a lot of it, don't go crazy with the salt.
Peel garlic and cut it into thin slices then arrange them on a tray with the squash. Tear prosciutto into smaller bits and scatter them onto as well as under the squash. Roast at 180 °C (fan setting) or 200 °C (no fan) for about 25 minutes.
Squash should be soft, garlic crunchy and prosciutto crispy. You could also add garlic slices in the middle of cooking to avoid from it turning bitter. It would also keep the garlic soft instead of crunchy if that's what you prefer.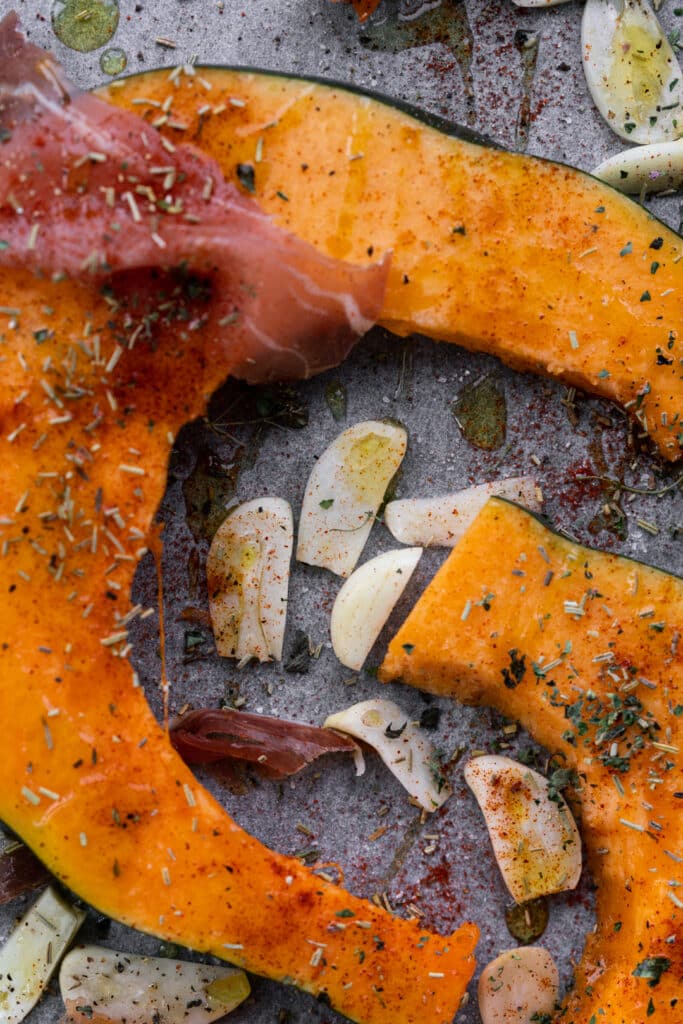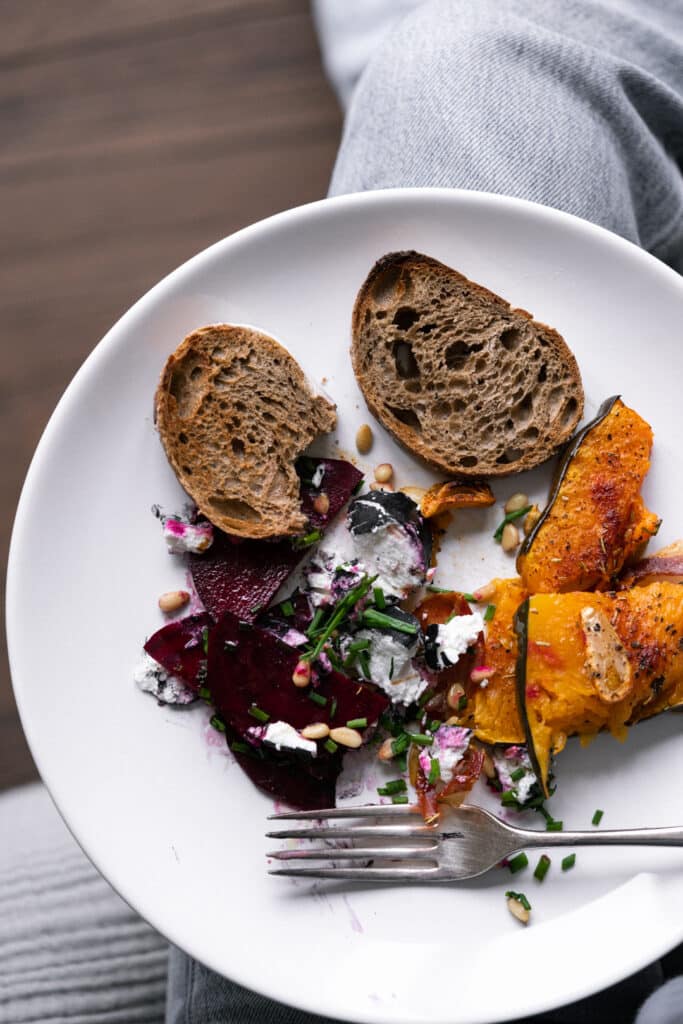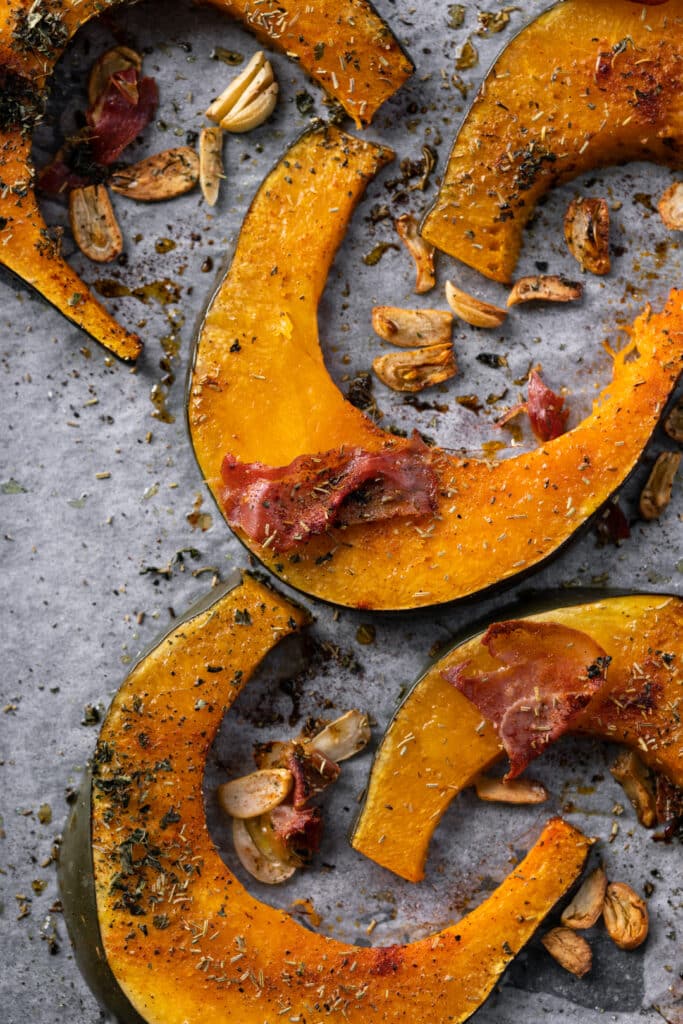 Ingredients
5 slices of muscat squash or other kind of sweet pumpkin
1-1,5 tbsp of extra virgin olive oil
7-8 slices of garlic
a pinch of dried rosemary
a pinch of dried oregano
a pinch of smoked paprika
sea salt and black pepper to taste
at least 5-6 or more slices of prosciutto