Smoked Salmon, Avocado & Blue Cheese Croissant Sandwich
Sometimes, just sometimes, swap bread for a freshly baked croissant and make yourself a sandwich. It literally takes 5 minutes to prep a croissant sandwich and I'm pretty sure this will be your next lunchbox idea, but don't forget to make an extra one for a friend.
What I used
buttery freshly baked croissant (from a local bakery)
smoked salmon
avocado
blue cheese (I like gorgonzola because it's mild and creamy)
fresh spinach
lemon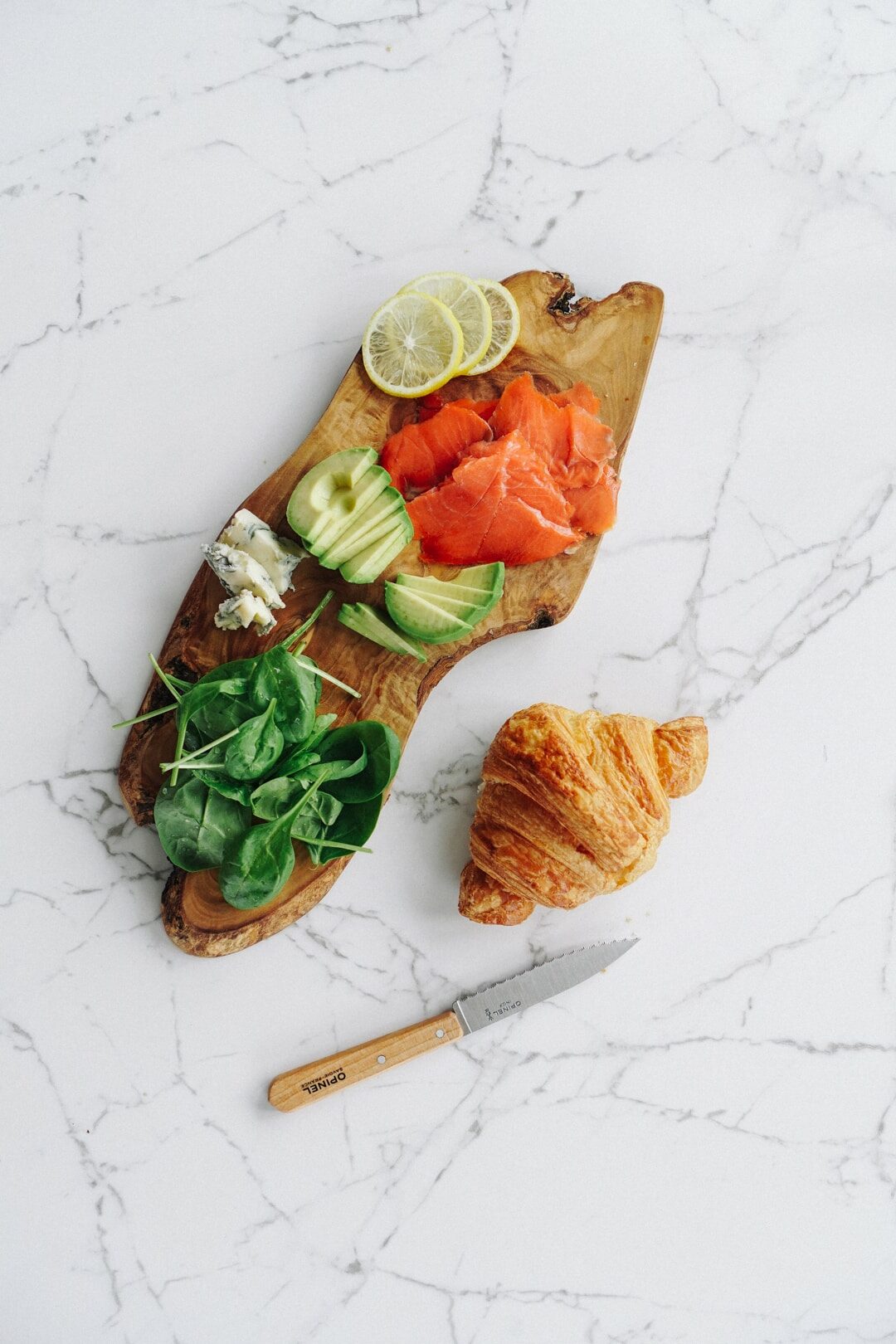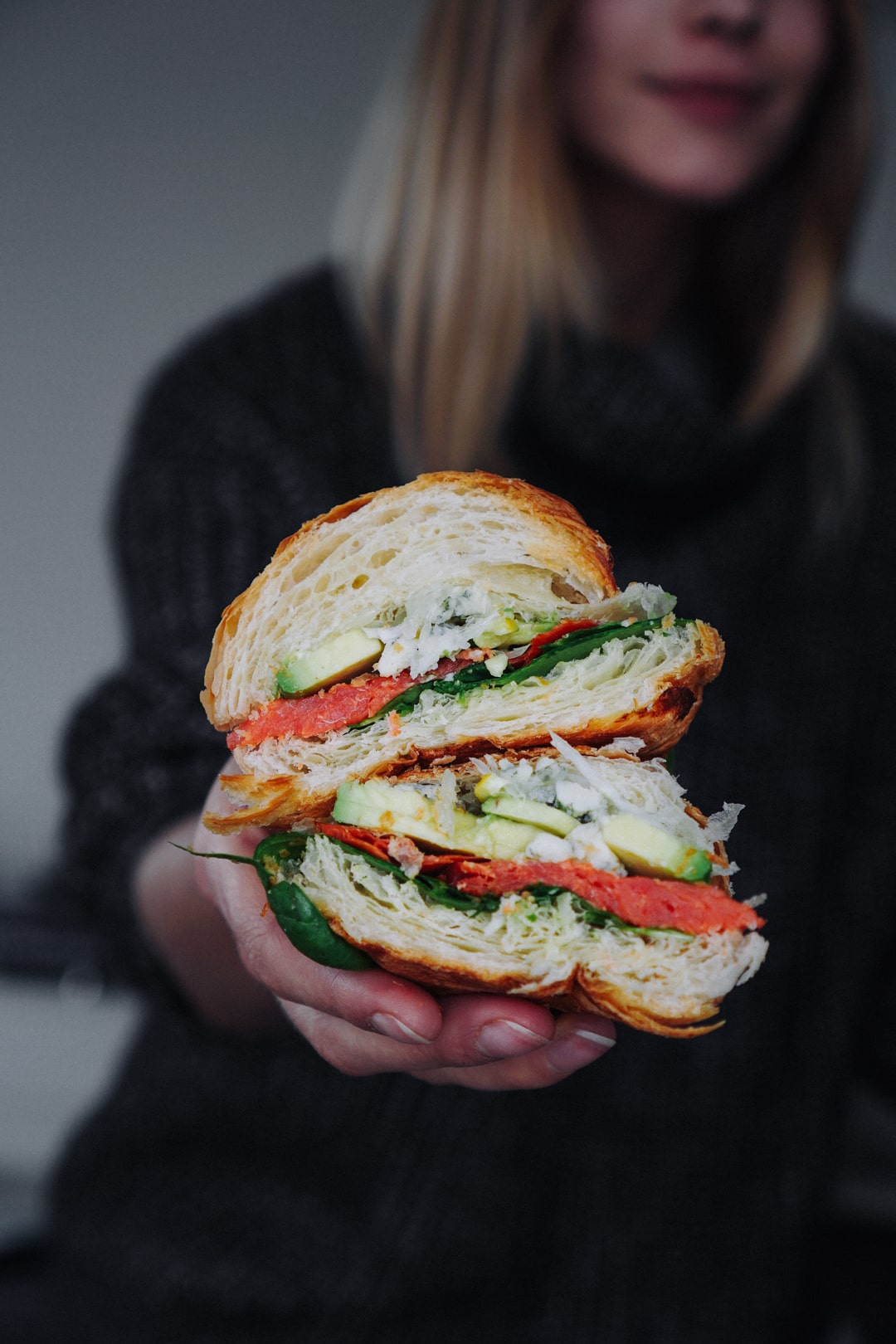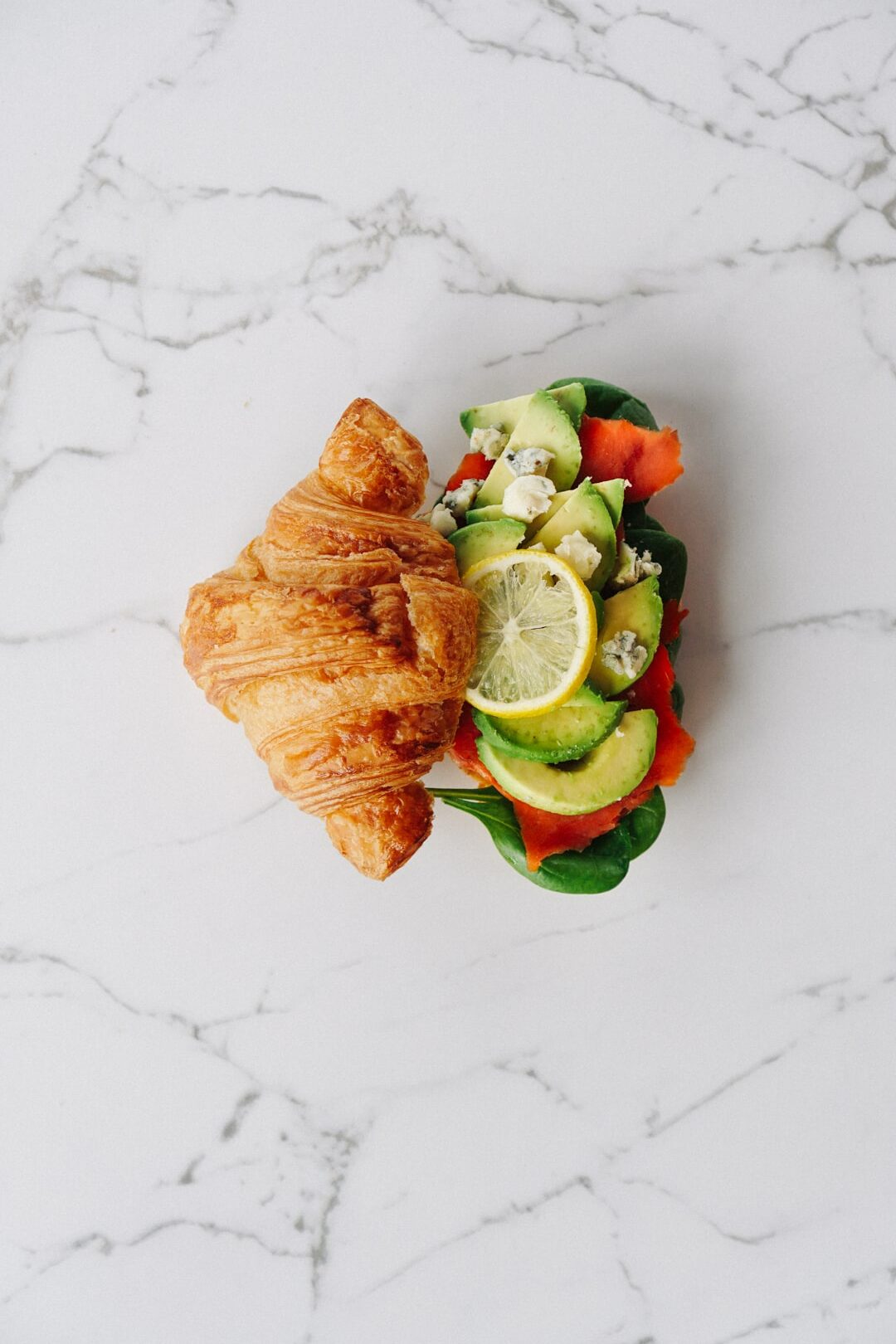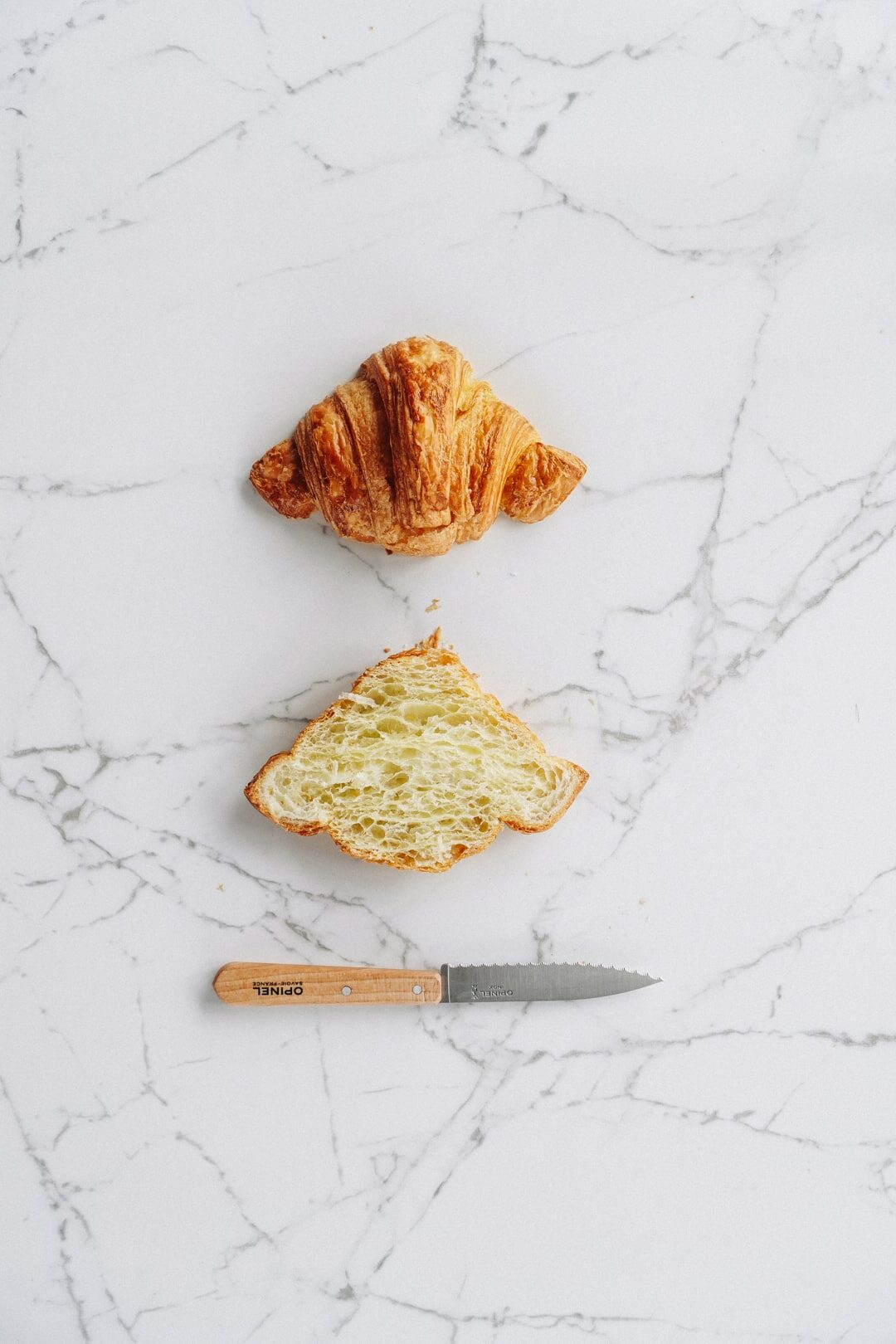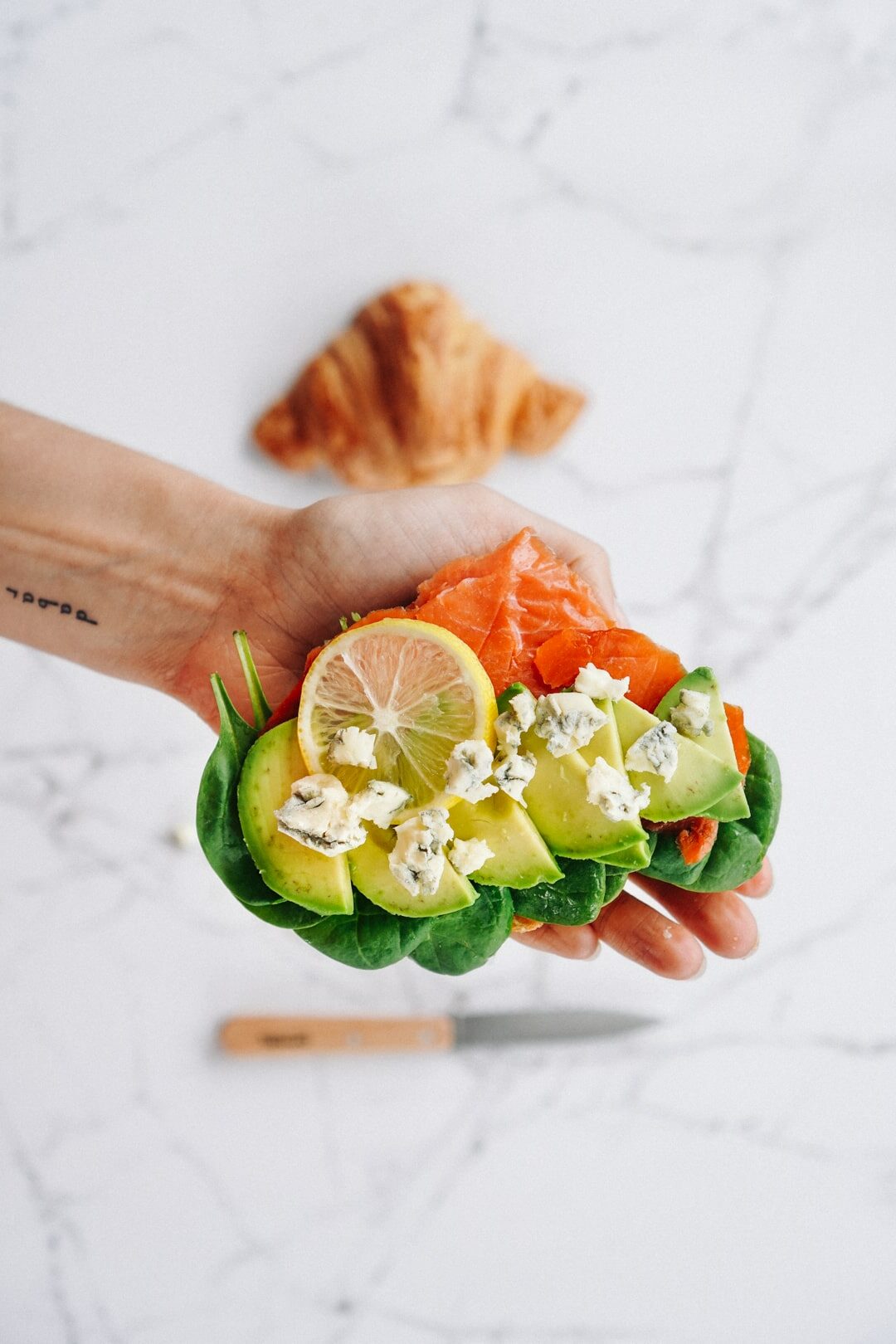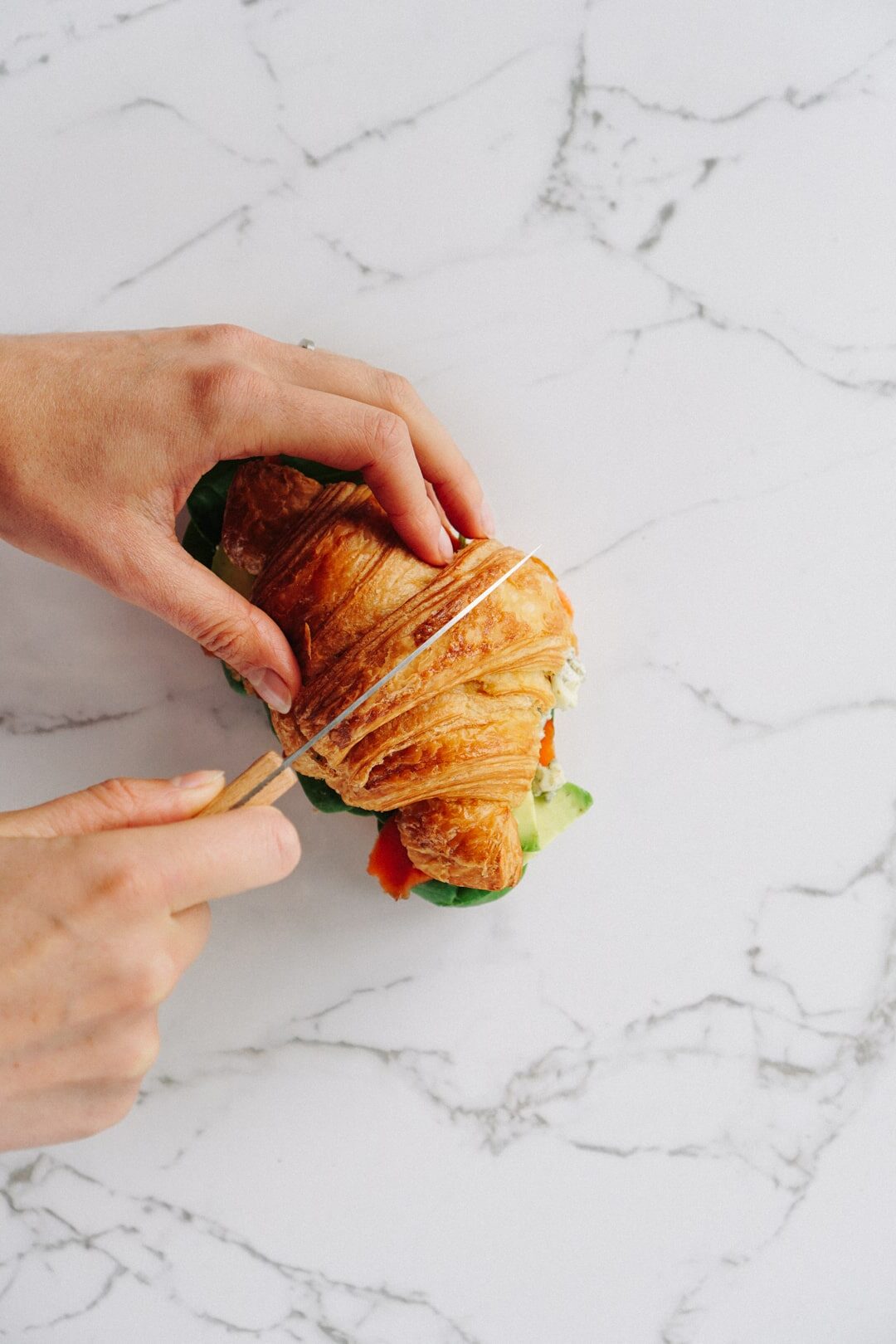 Instructions
Cut the croissant in half.
Layer all of the ingredients on one of the halves, squeeze a bit of lemon juice over the salmon and top with the remaining croissant.
Eat immediately or take with you in a lunchbox but do not squeeze any lemon juice into the croissant in this case to prevent it from getting soggy.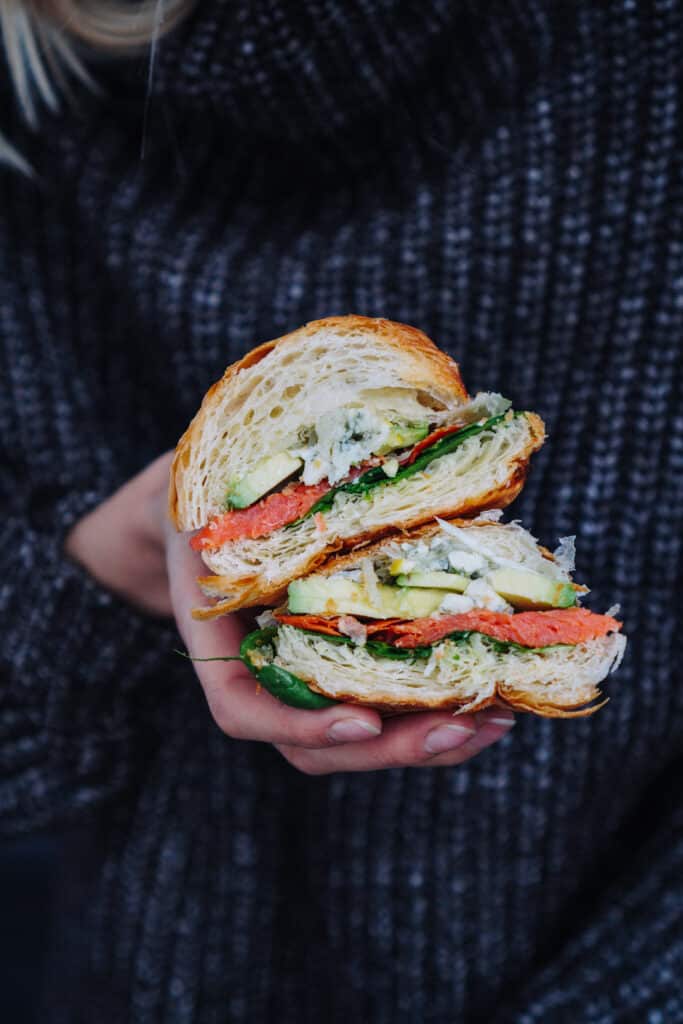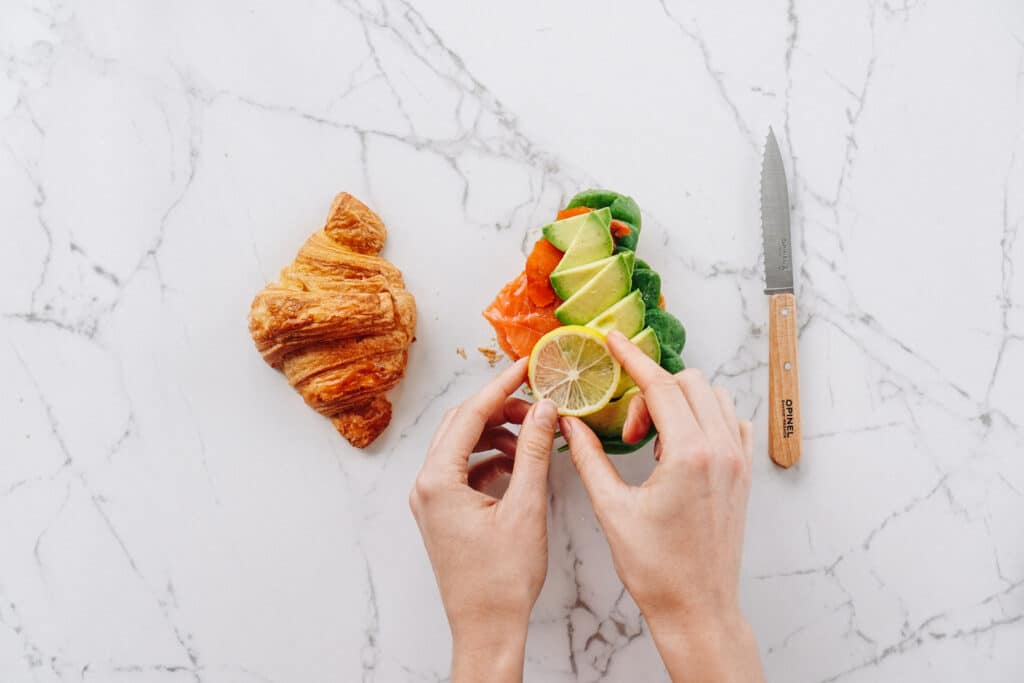 For best flavour and texture use freshly baked artisanal croissants. Check your local bakeries!
Ingredients
one plain artisanal croissant
a couple of slices of smoked salmon
a handful of fresh spinach
1/2 of avocado
a few crumbs of blue cheese (I use gorgonzola)
a couple of slices of lemon