Oven Roasted Potato Magic
Perfect with everything. Always. Whenever comfort food craving kicks in. Nothing fancy about this recipe, but you simply can't beat the crispy potato + garlic + rosemary + tangy yoghurt (or kefir) sauce combo. Let the magic happen in just 25 minutes.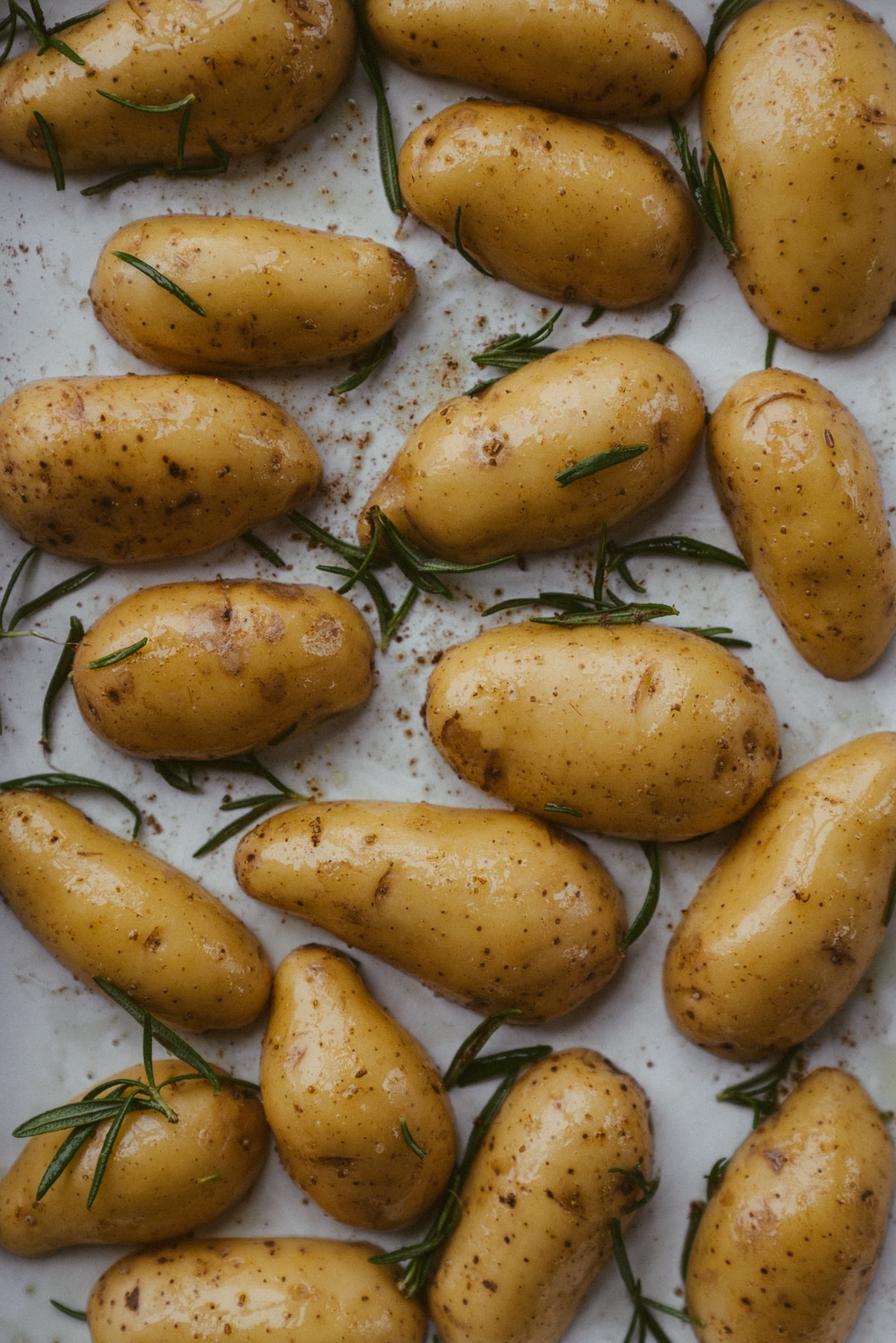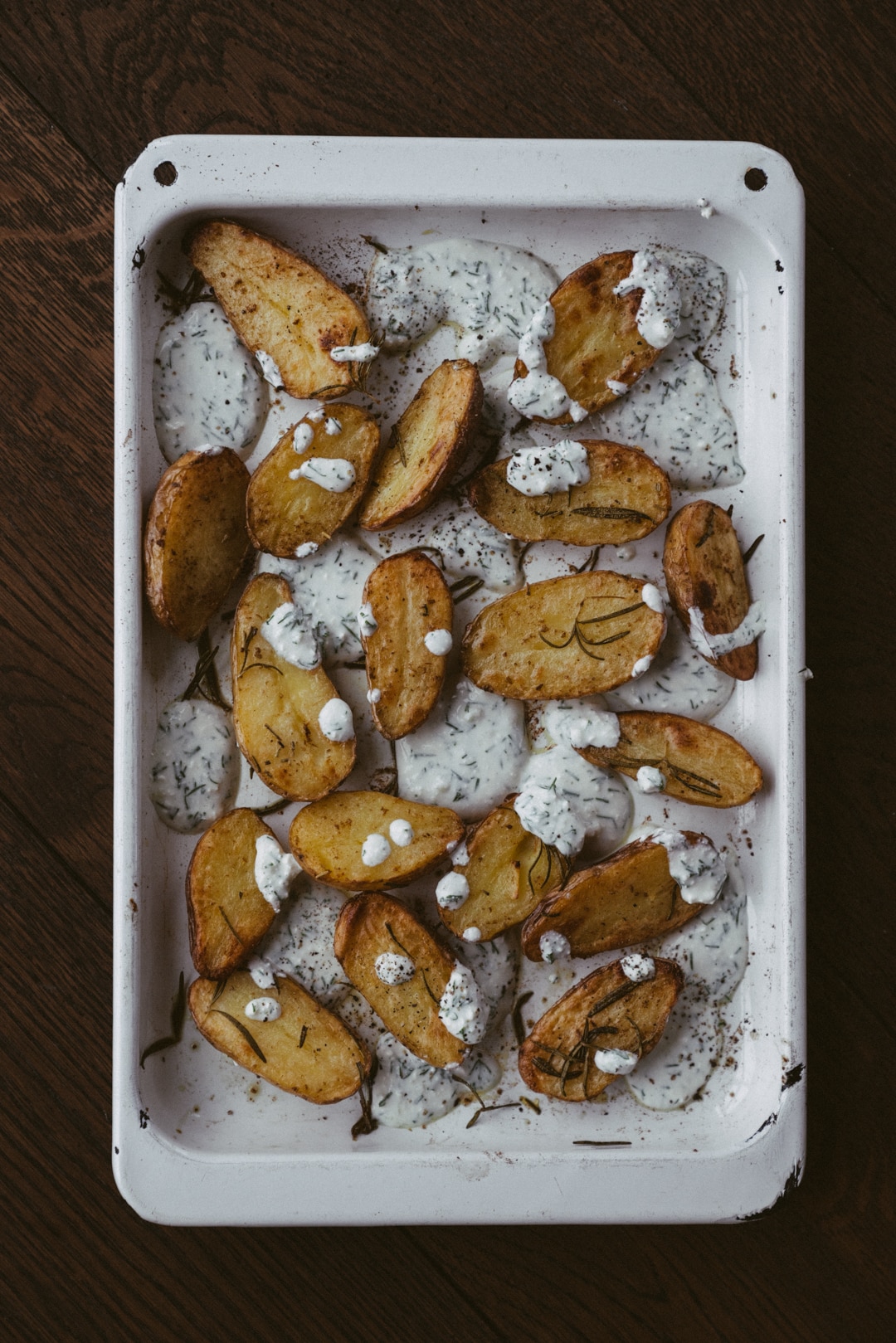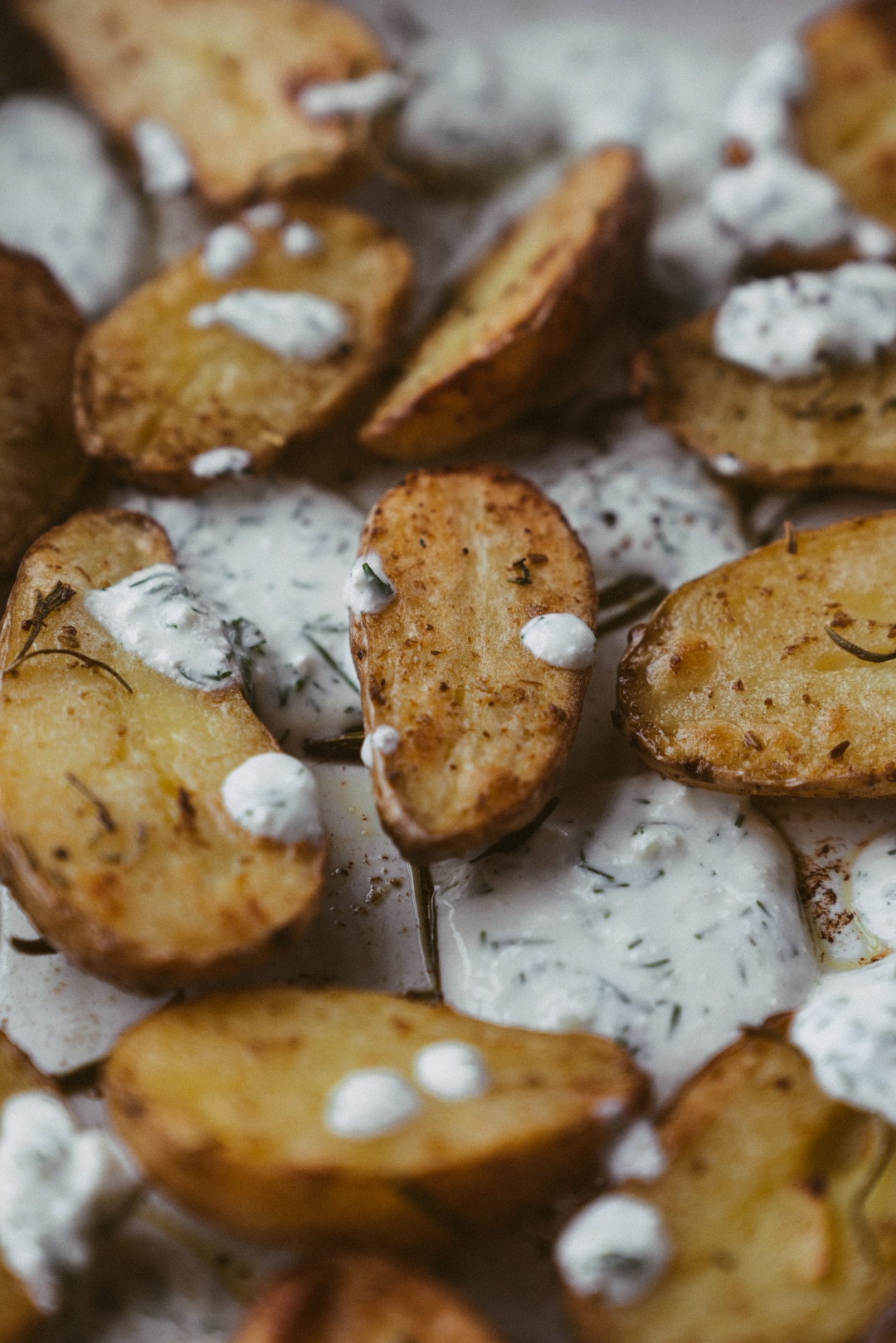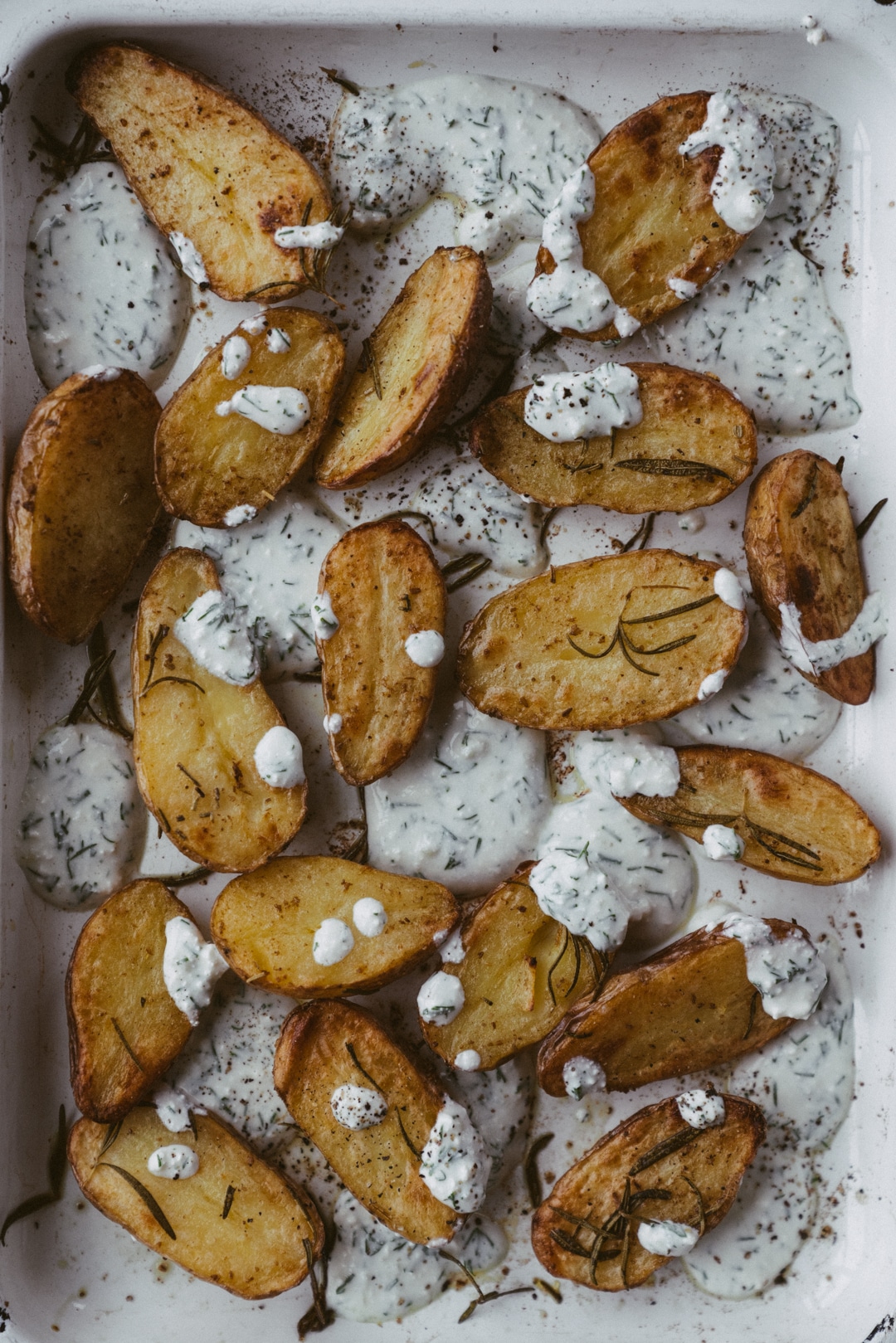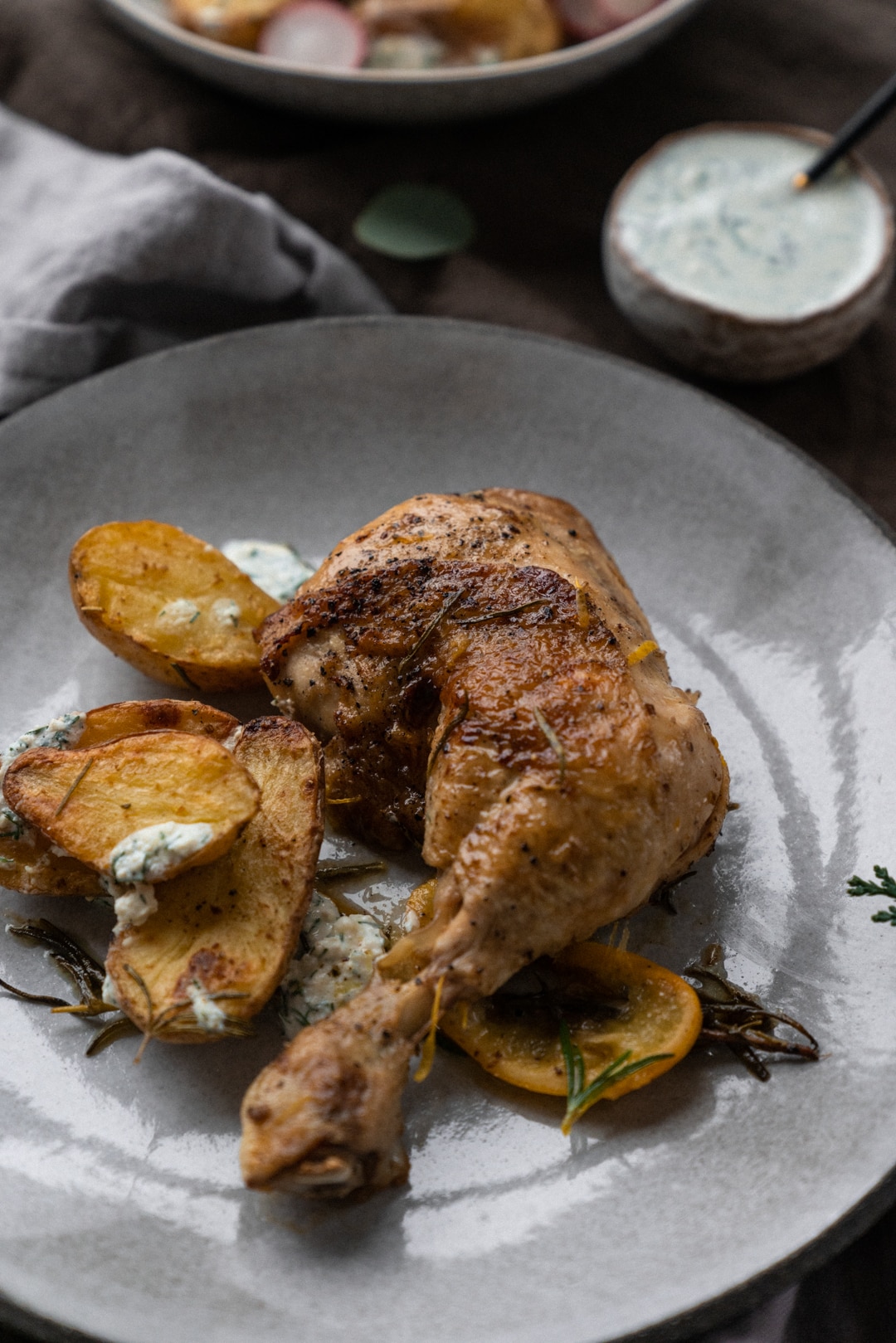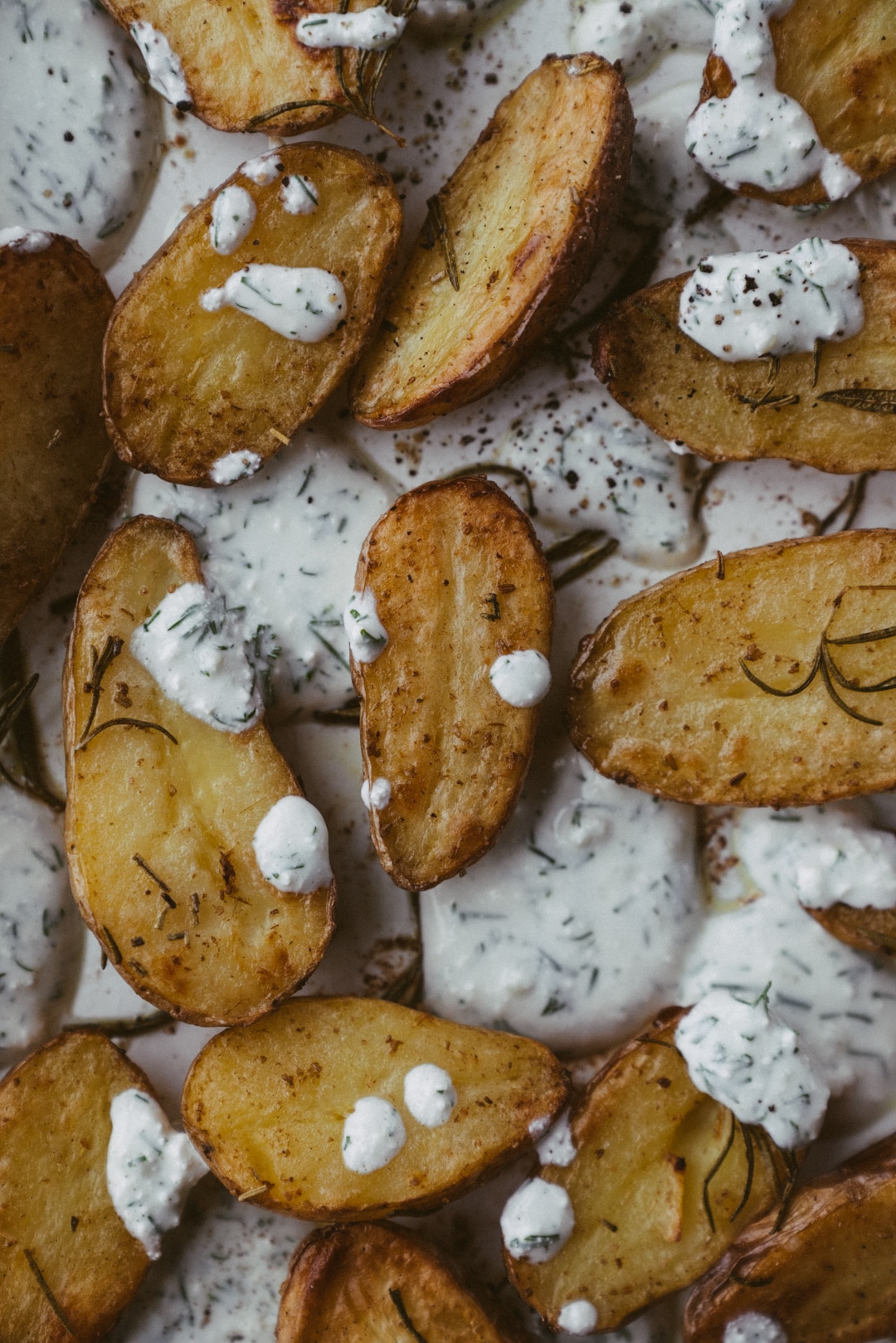 Instructions
Preheat your oven to 160°C (fan setting) or 180°C (no fan). Cut potatoes in half lengthwise, drizzle with olive oil, sprinkle some cumin, rosemary, sea salt, rub to coat and transfer them onto a roasting tray. Cook for 25 minutes or until golden brown.
To make the garlic sauce, chop dill and squeeze garlic cloves using a garlic press. Mix all of the sauce ingredients together, add salt to taste (have in mind that you had already salted the potatoes, so be careful to not overdo it.)
Serve potatoes immediately with the garlic-kefir sauce. On their own, with a salad or as a side dish for fish/poultry.
Goes perfectly with my Lemon Chicken.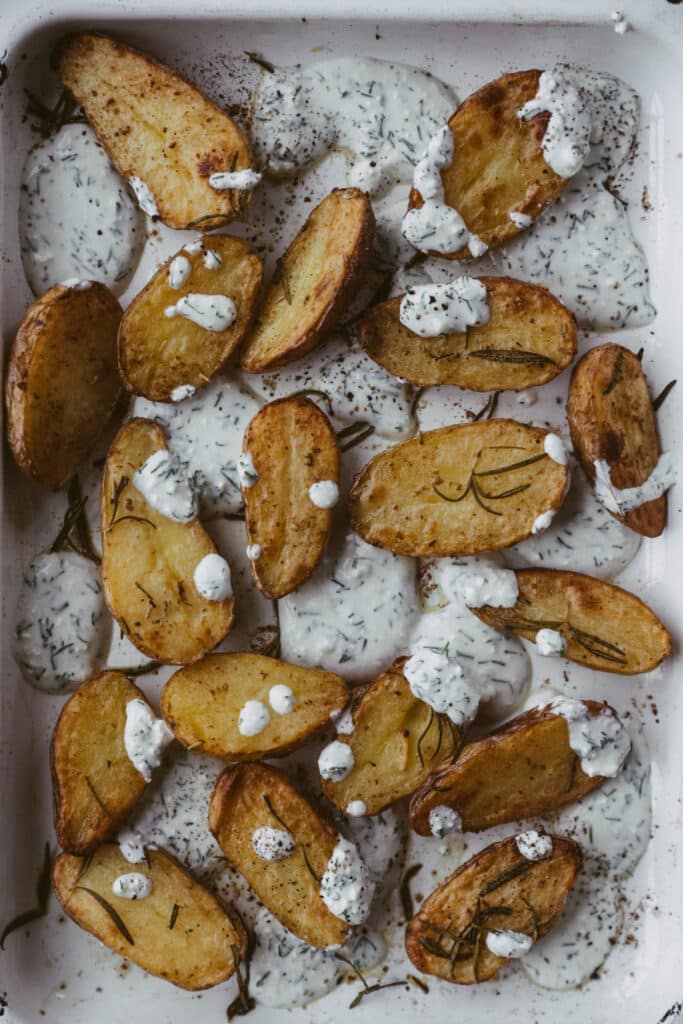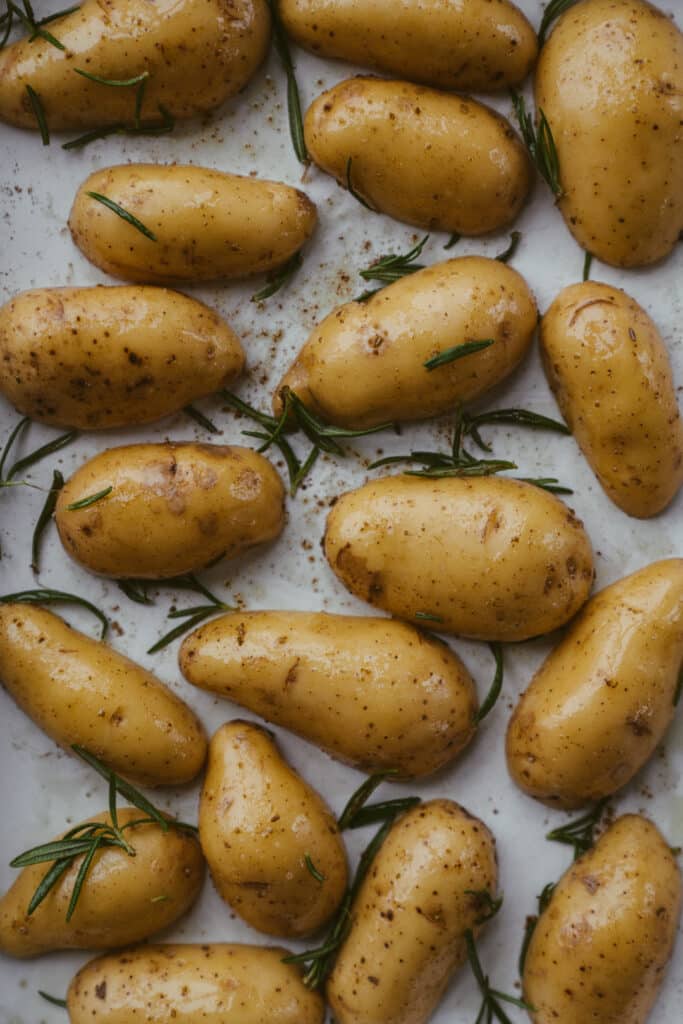 Ingredients
For the potatoes
10 medium size quality potatoes
2 tbsp of extra virgin olive oil
a couple of sprigs of fresh rosemary
ground cumin, to taste
a generous sprinkling of sea salt
For the tangy garlic-kefir sauce
90 g of curd
100 ml of kefir or plain yoghurt
sea salt to taste
a handful of fresh dill
2 garlic cloves