Honey Glazed Pork Ribs
Anyone can roast ribs. Don't you agree? It's all a matter of skill or skilful guidance and that's what I'm going to try and do here for you. I rarely eat pork, but pulled pork and pork ribs are my weaknesses when it comes to fatty guilty pleasures.
I recently came back home with half a kilo of really fresh and friendly looking ribs. The same afternoon I was basically dancing in my kitchen to 70s hits and massaging spices into tender meat. I though I'd give simplicity a try and since I do love caramelised bits in any type of food, I opened up a jar of honey and brushed a generous amount of it over the ribs towards the end of cooking. And then once more. Ended up eating the most delicious dinner – here's the recipe.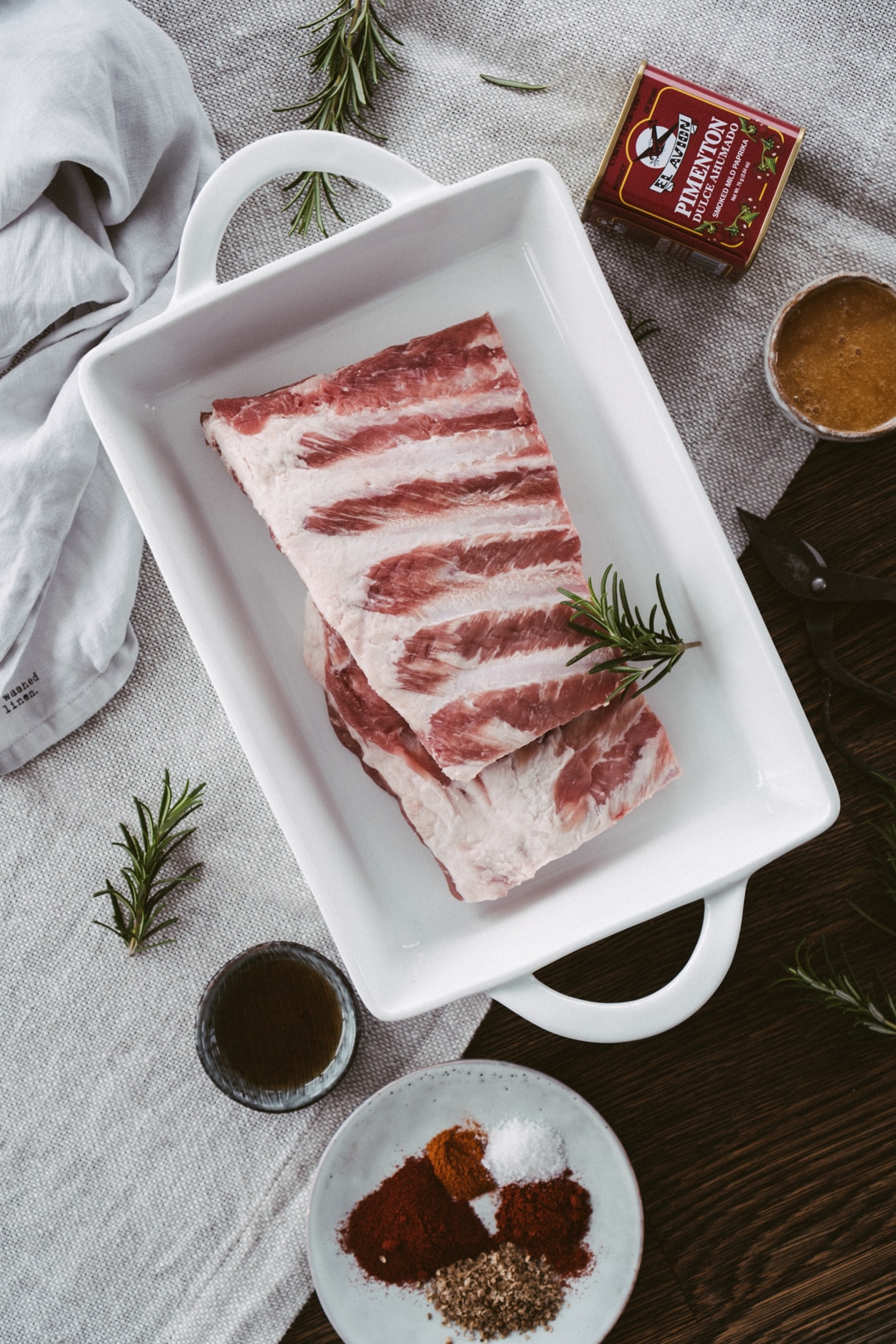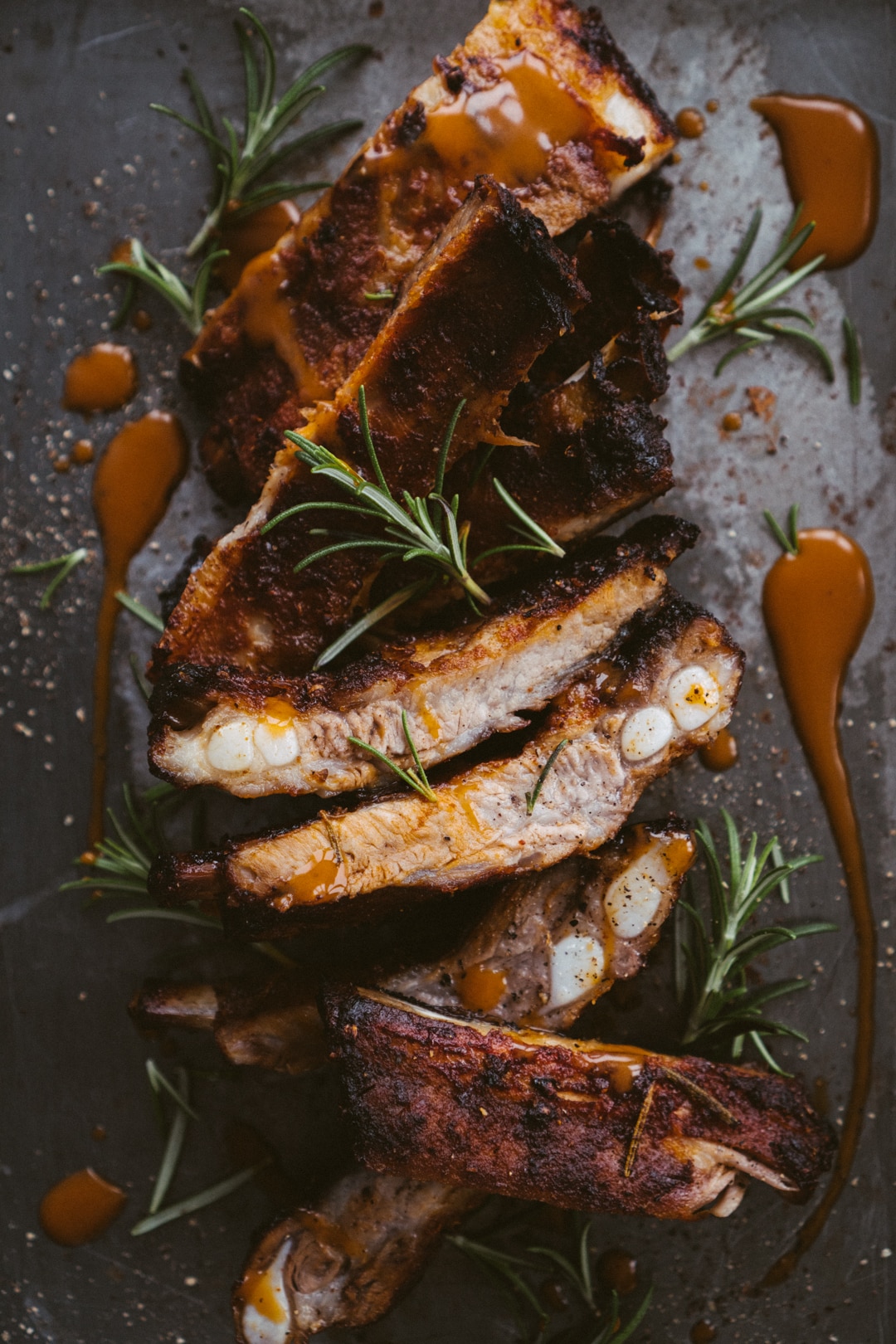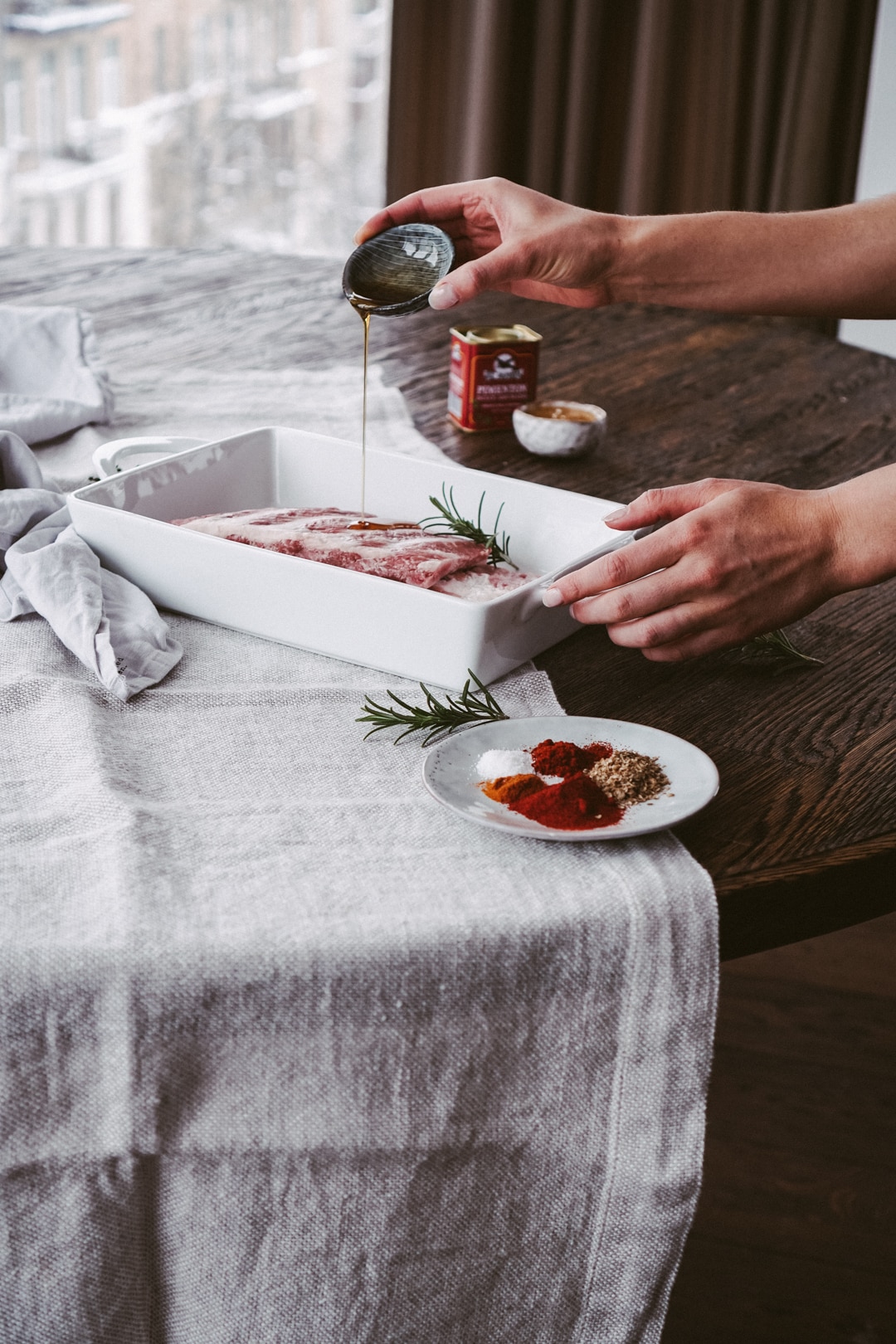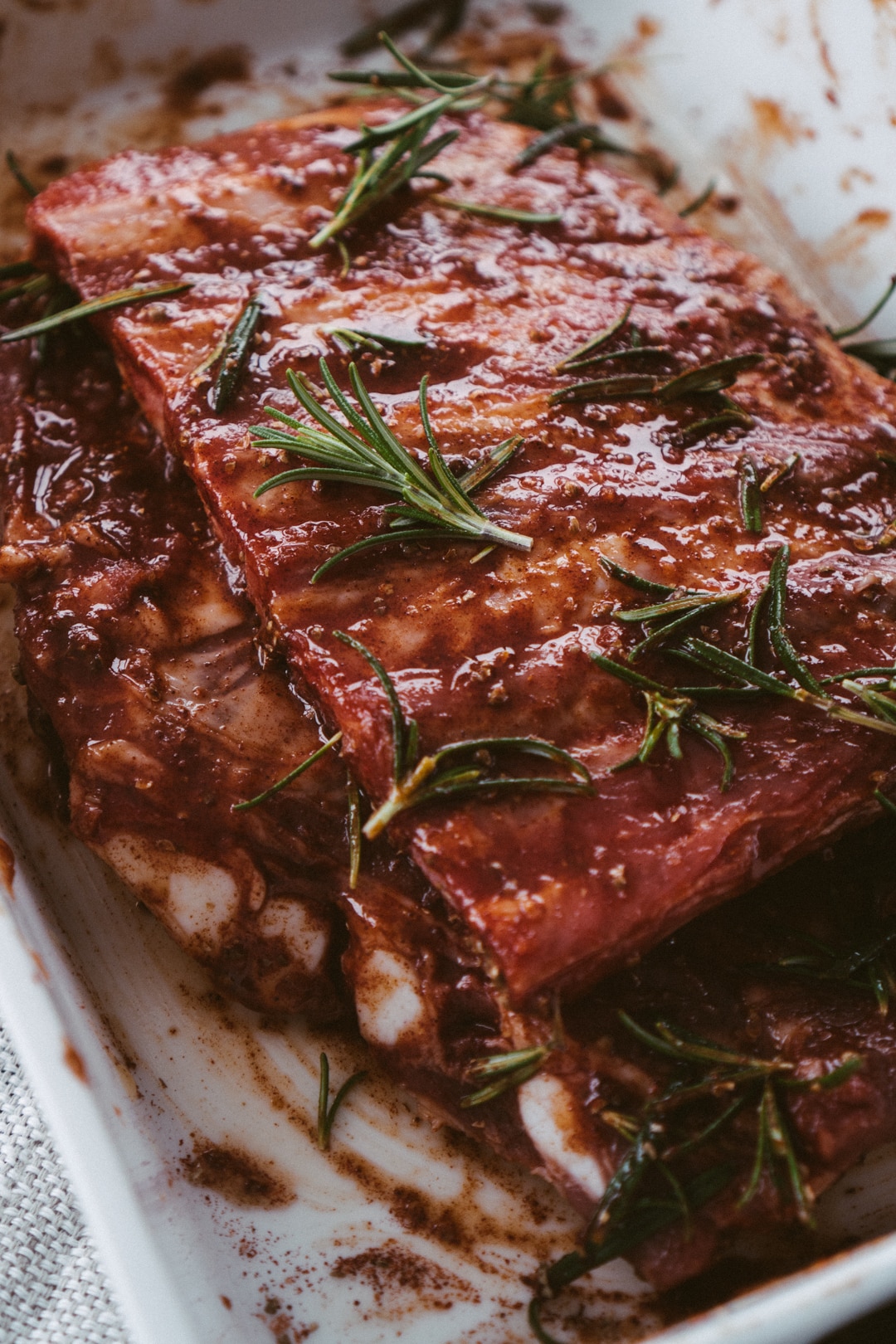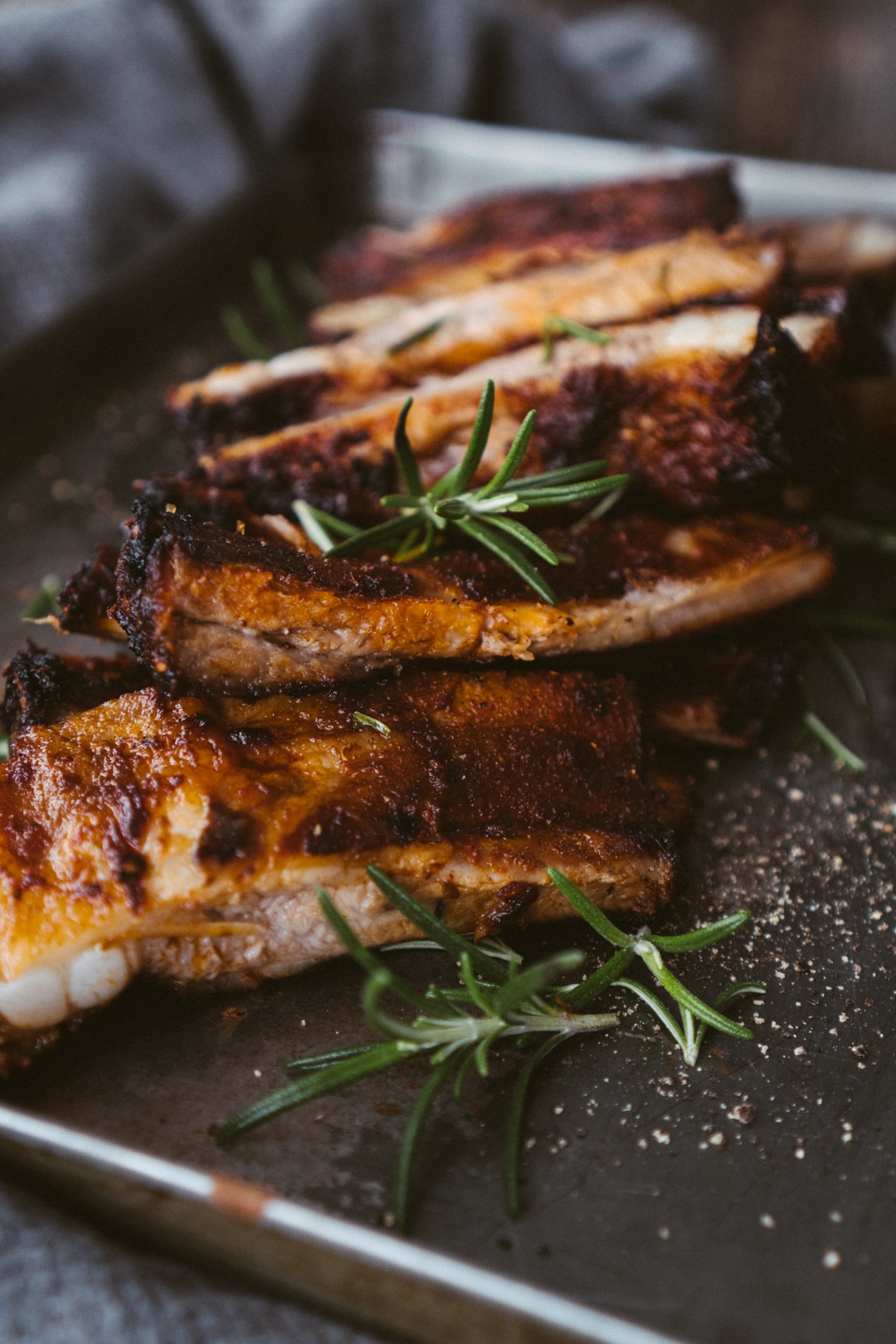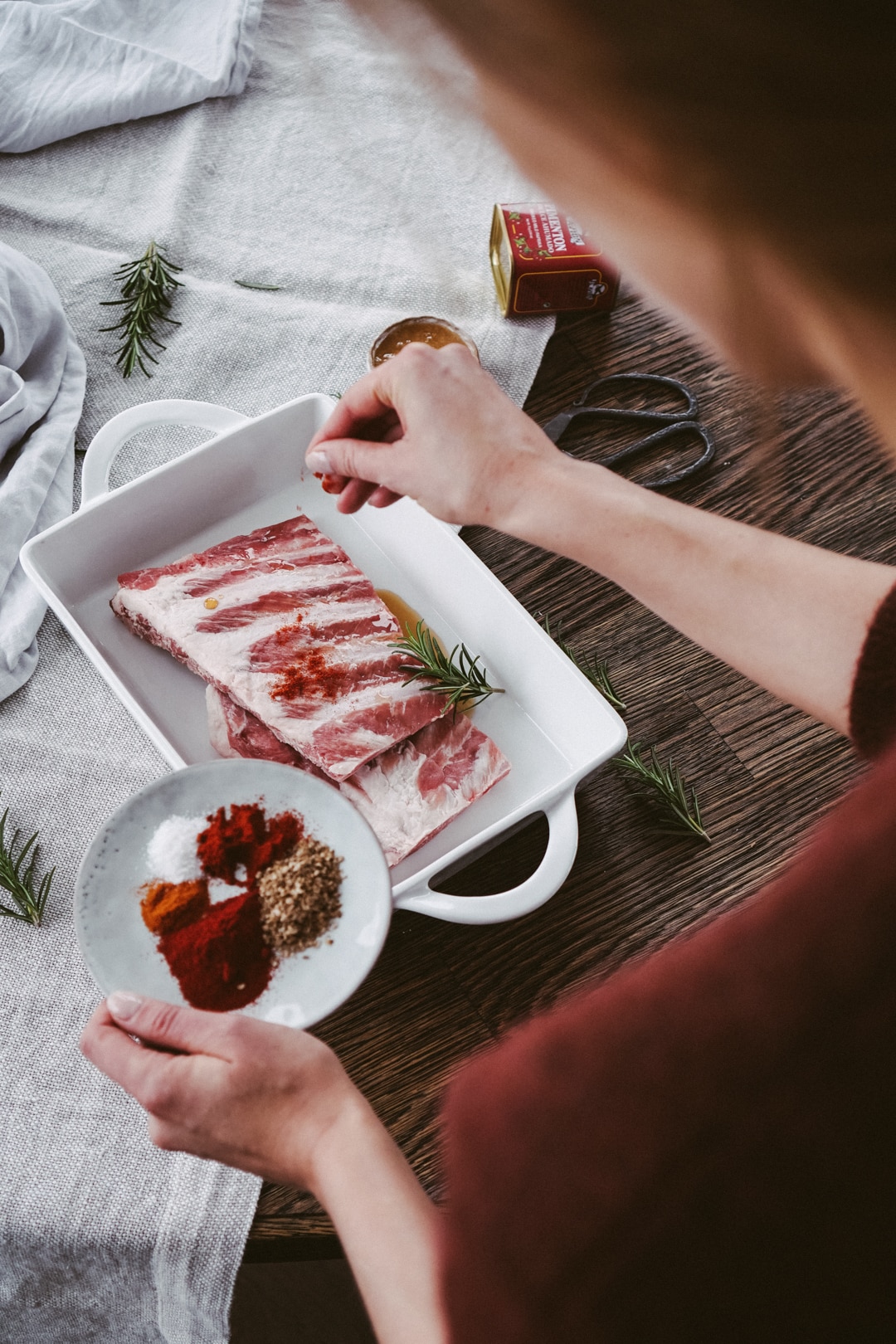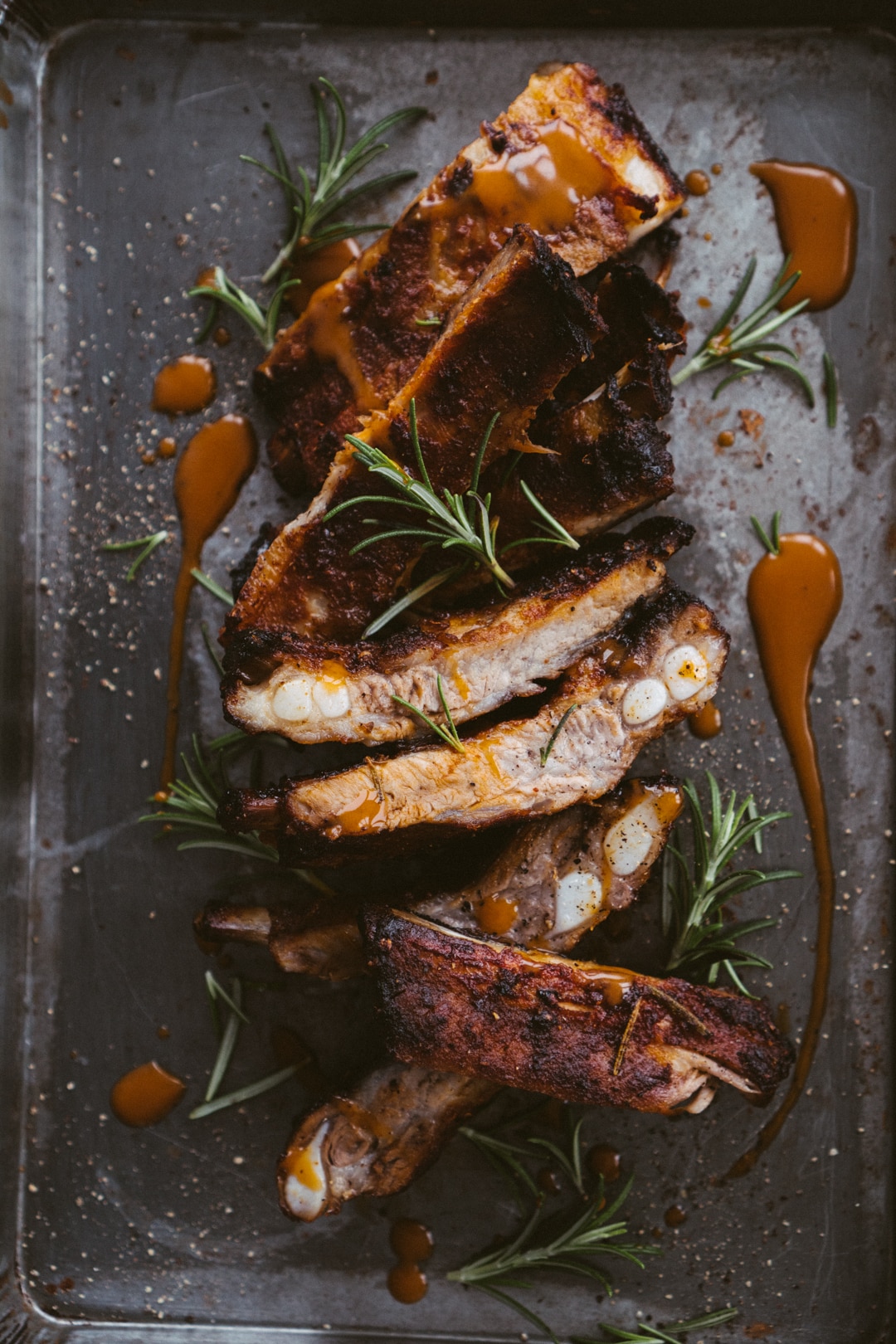 Instructions
Rub spices (without the salt), oil, vinegar and 1 tablespoon of honey into ribs. Cover and let stand in the fridge overnight or for a few hours.
Preheat oven to 180°C.
Salt the ribs generously on all sides then place ribs on a roasting tin, cover with foil tightly and cook for 40 minutes, turning them after about 20 minutes.
Remove foil, & glaze ribs with a tablespoon or more of honey. Continue roasting until they start to caramelise, about 15 minutes then glaze them again with more honey and let them roast for another 15 minutes or so (until the meat has no resistance when pierced with a fork.). If the edges start to burn shortly after you remove the foil, wrap the ribs in foil again and reduce the temperature slightly.
Serve with mashed potatoes and a side of coleslaw.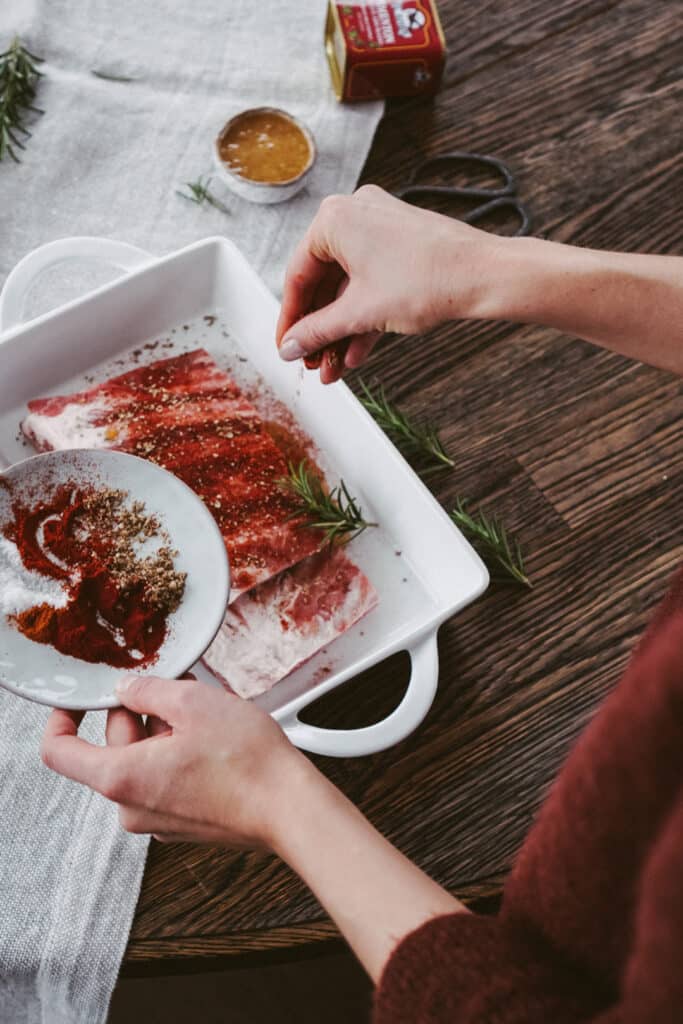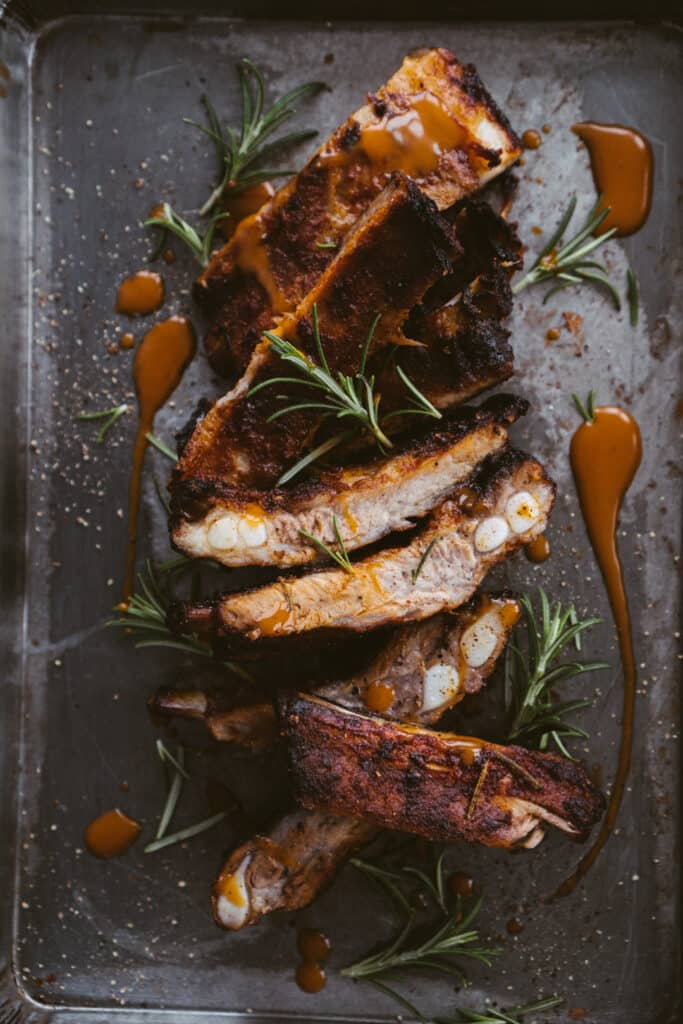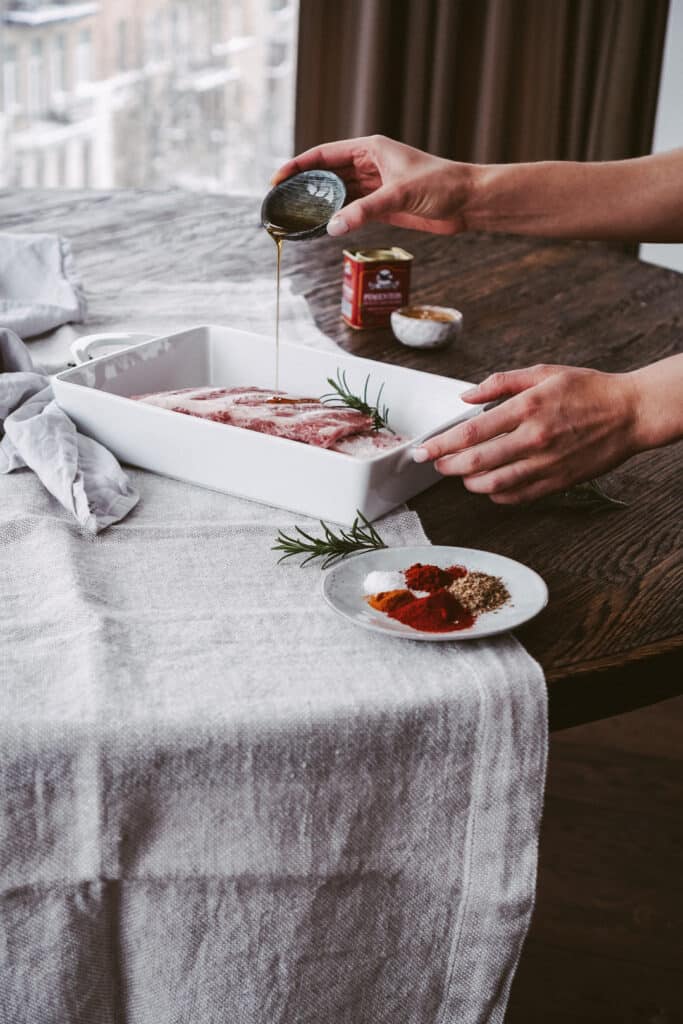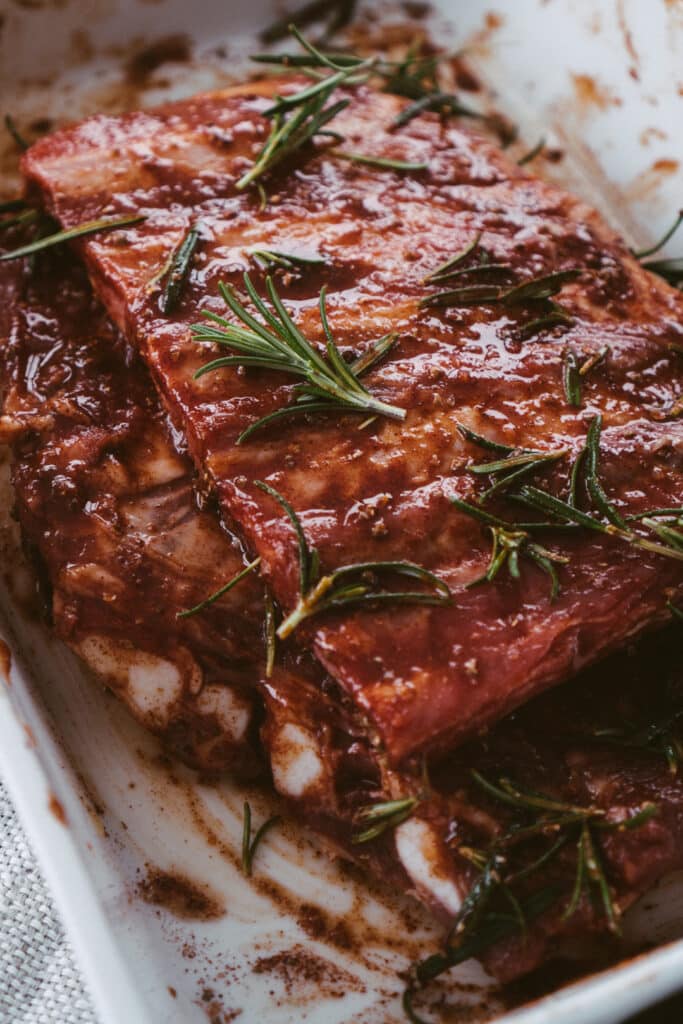 Ingredients
500 g of pork ribs
4 tbsp of honey
1 tbsp of apple cider or white wine vinegar, or lemon juice
1 tbsp of oil (I used unrefined sunflower seed oil)
3 tsp of paprika
2 tsp of smoked paprika
1 tsp of cayenne pepper
1/2 tsp or more of sea salt
a handful of rosemary
1 tsp of ground coriander seeds