Lithuanian Cold Beetroot Soup
This traditional Lithuanian summer soup is kefir-based, served with boiled eggs and cooked potatoes on the side. It might sound strange enough to not ever try it, but I do recommend you do. It's a delicious flavour combination, especially if you like beets and kefir or other fermented milk produce.
Cold Beetroot soup season starts once the weather gets warmer and everyone can get fresh crunchy cucumbers from their grandmother's garden. This soup always reminds me of cozy family dinners in the countryside around a table set under old apple trees.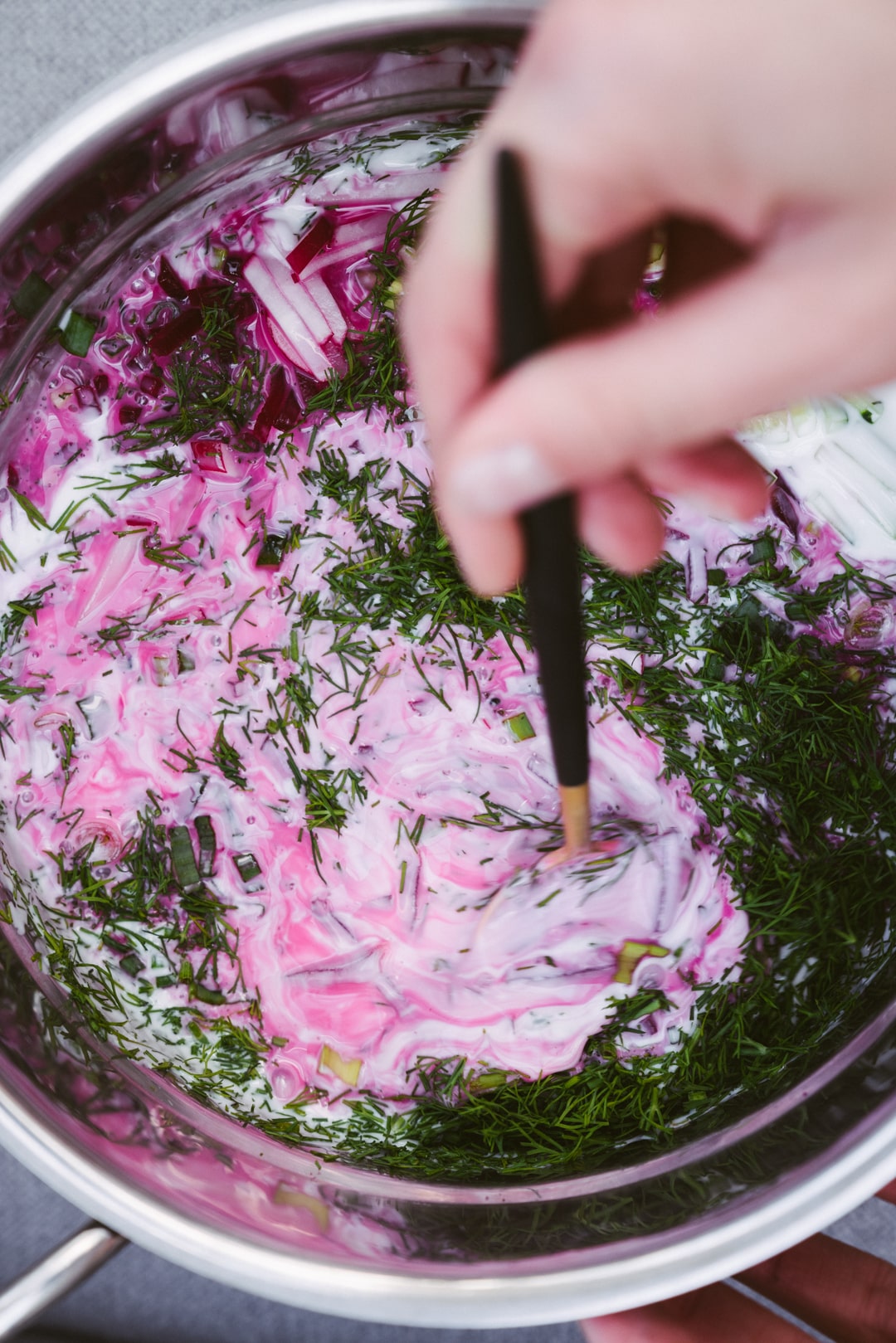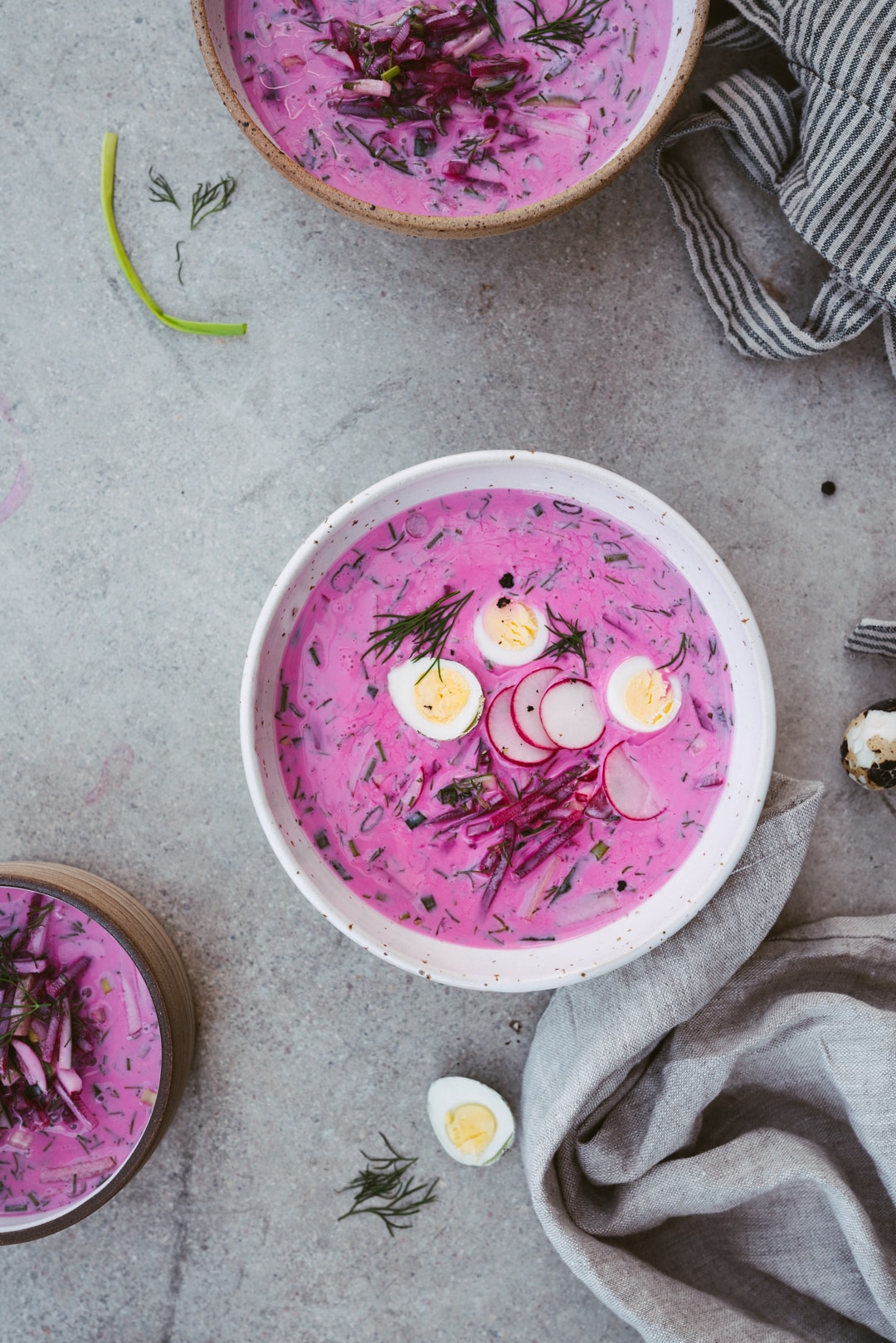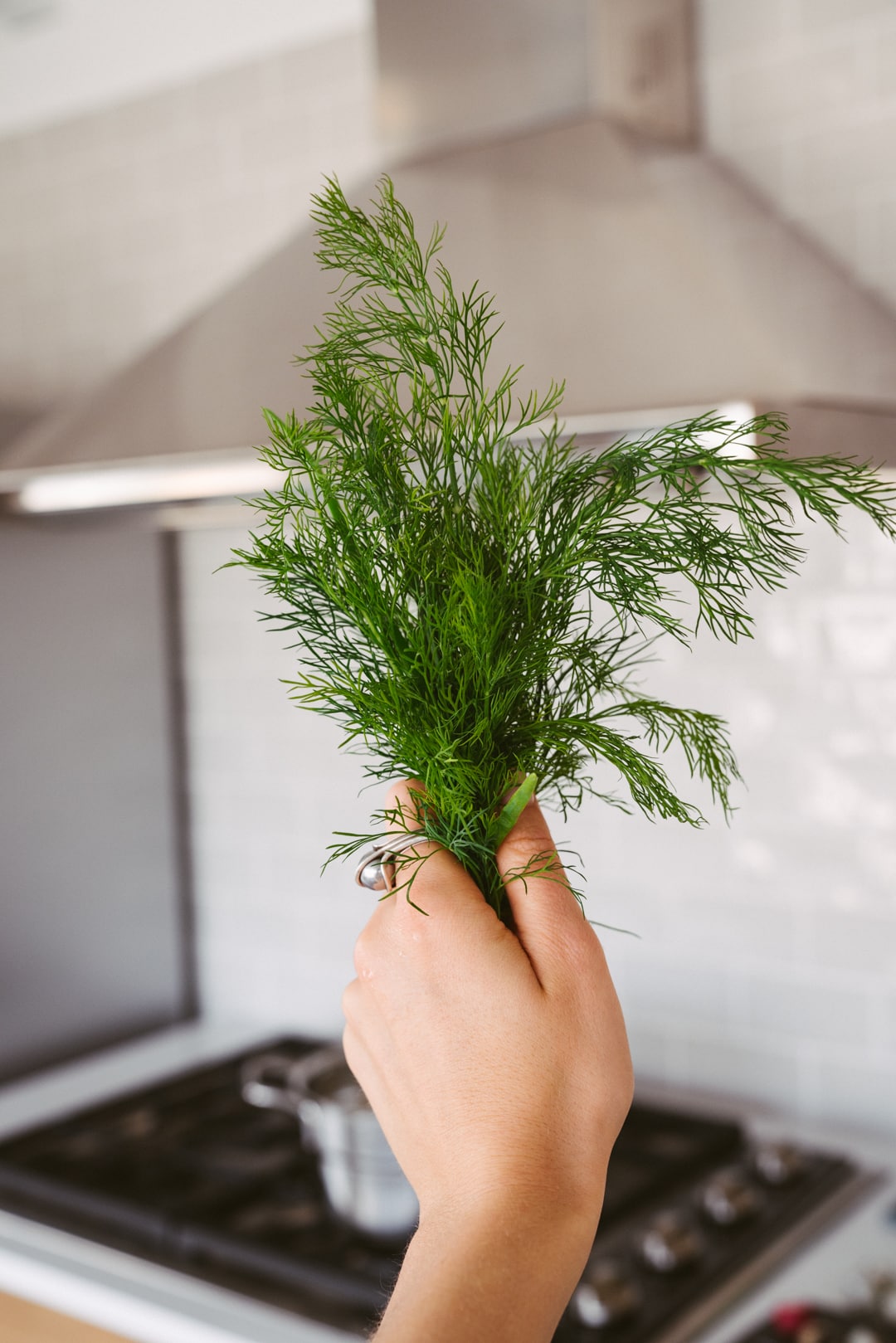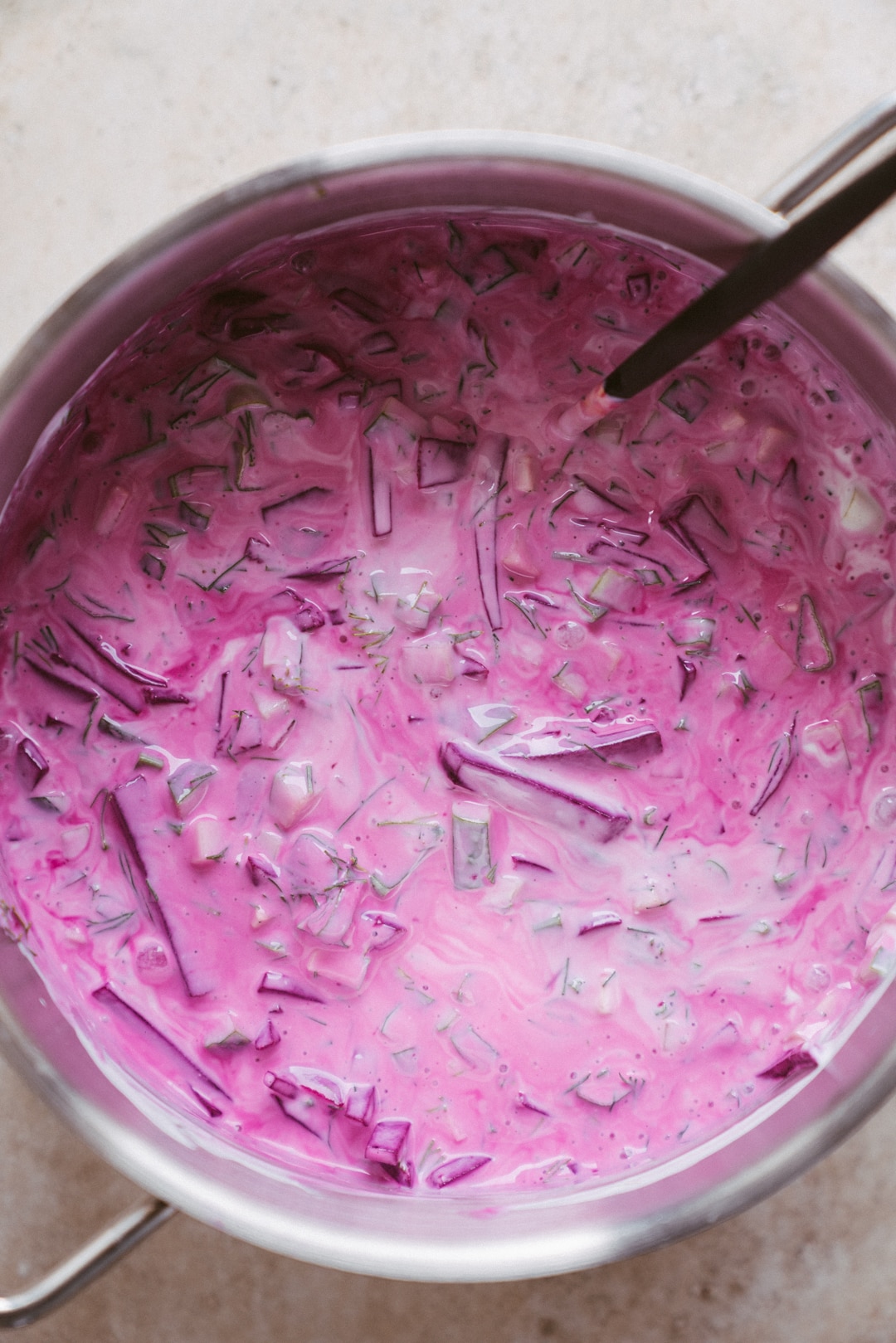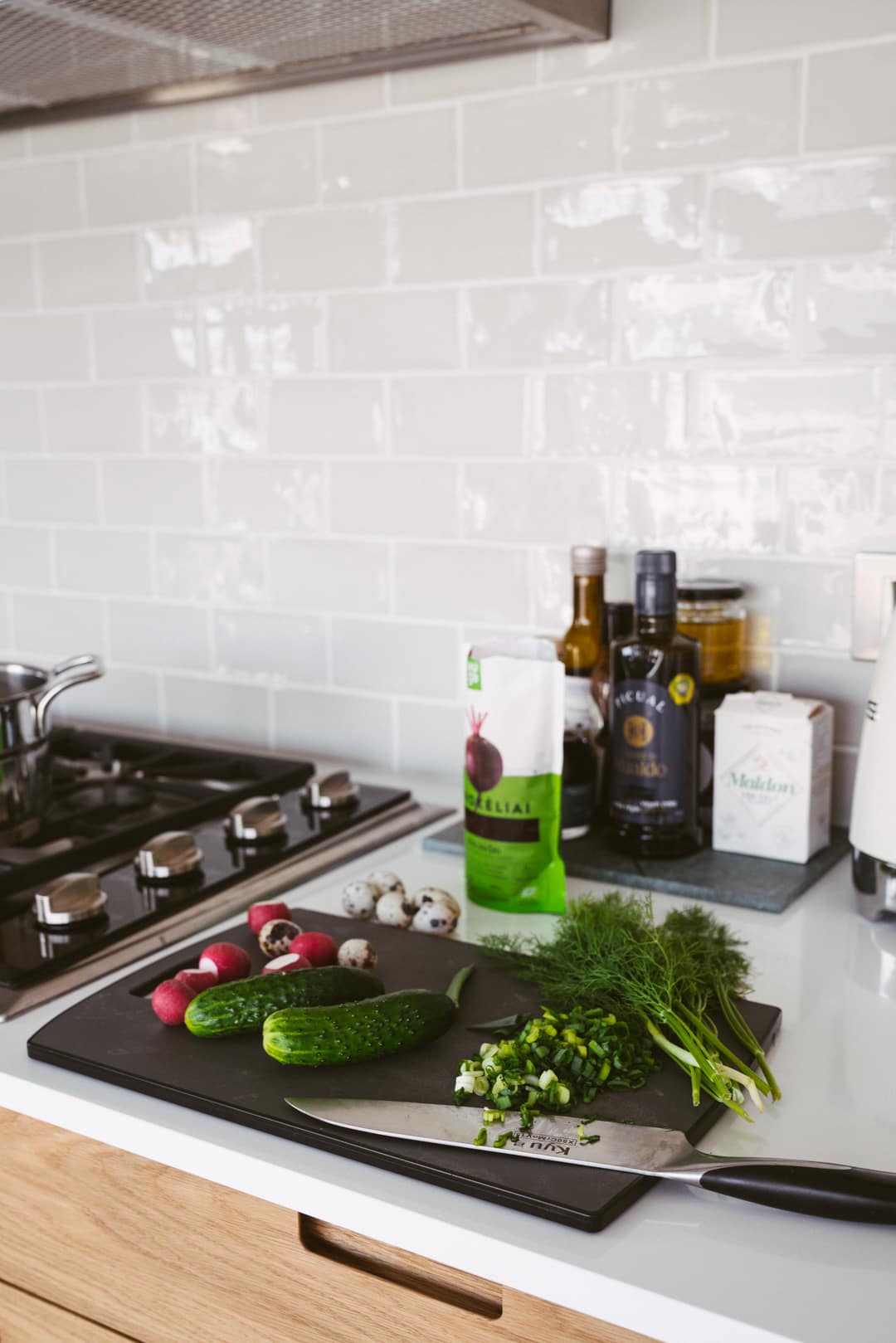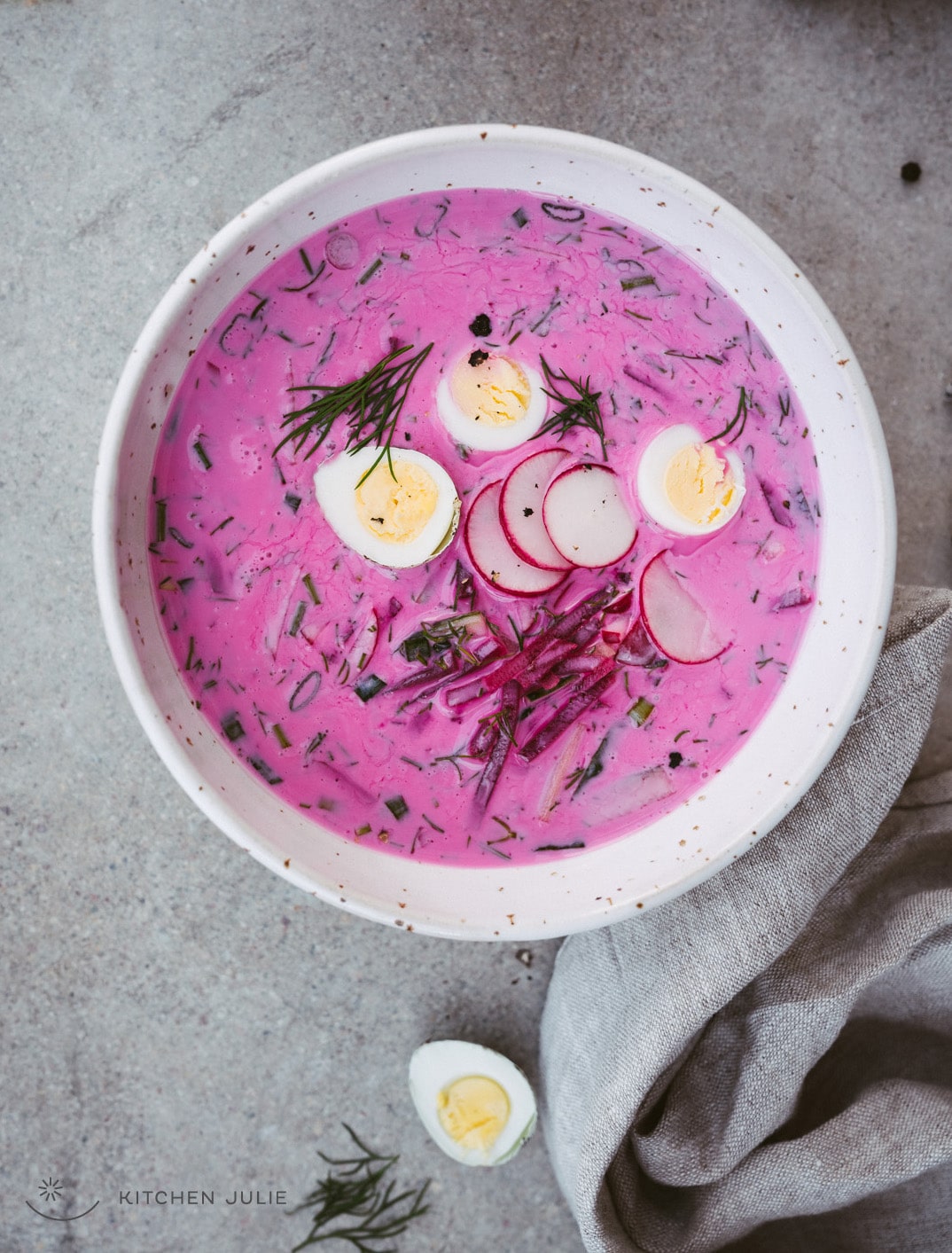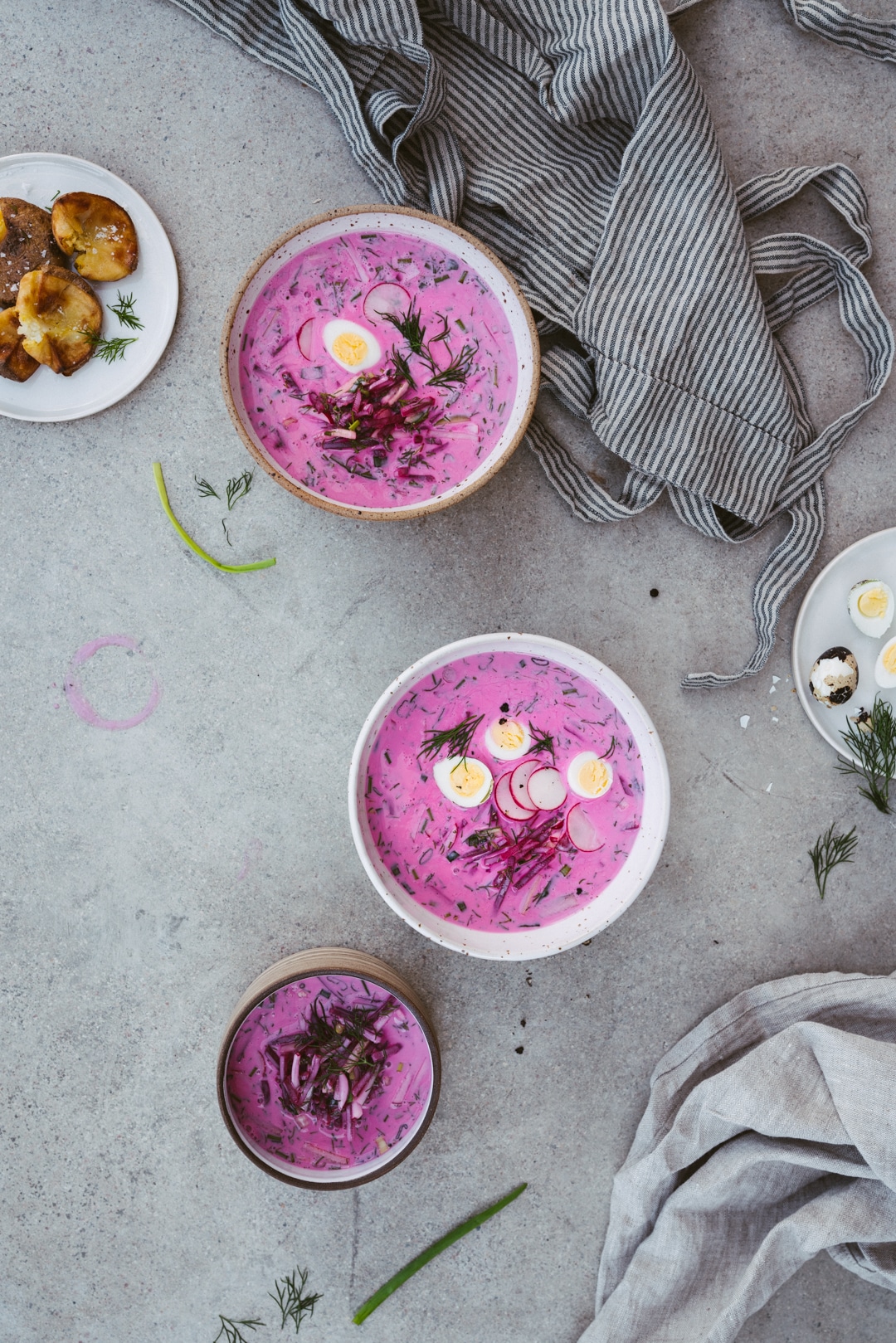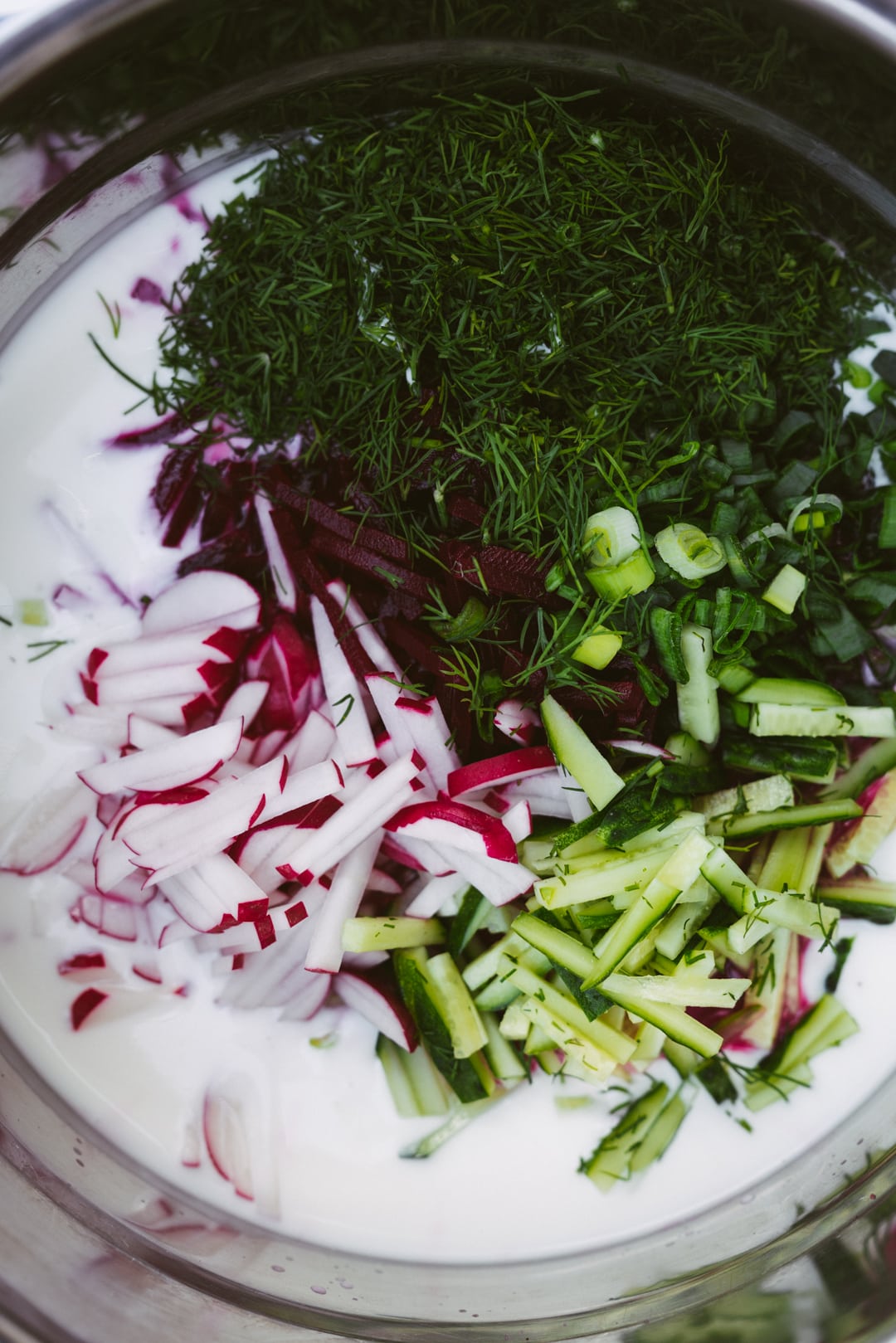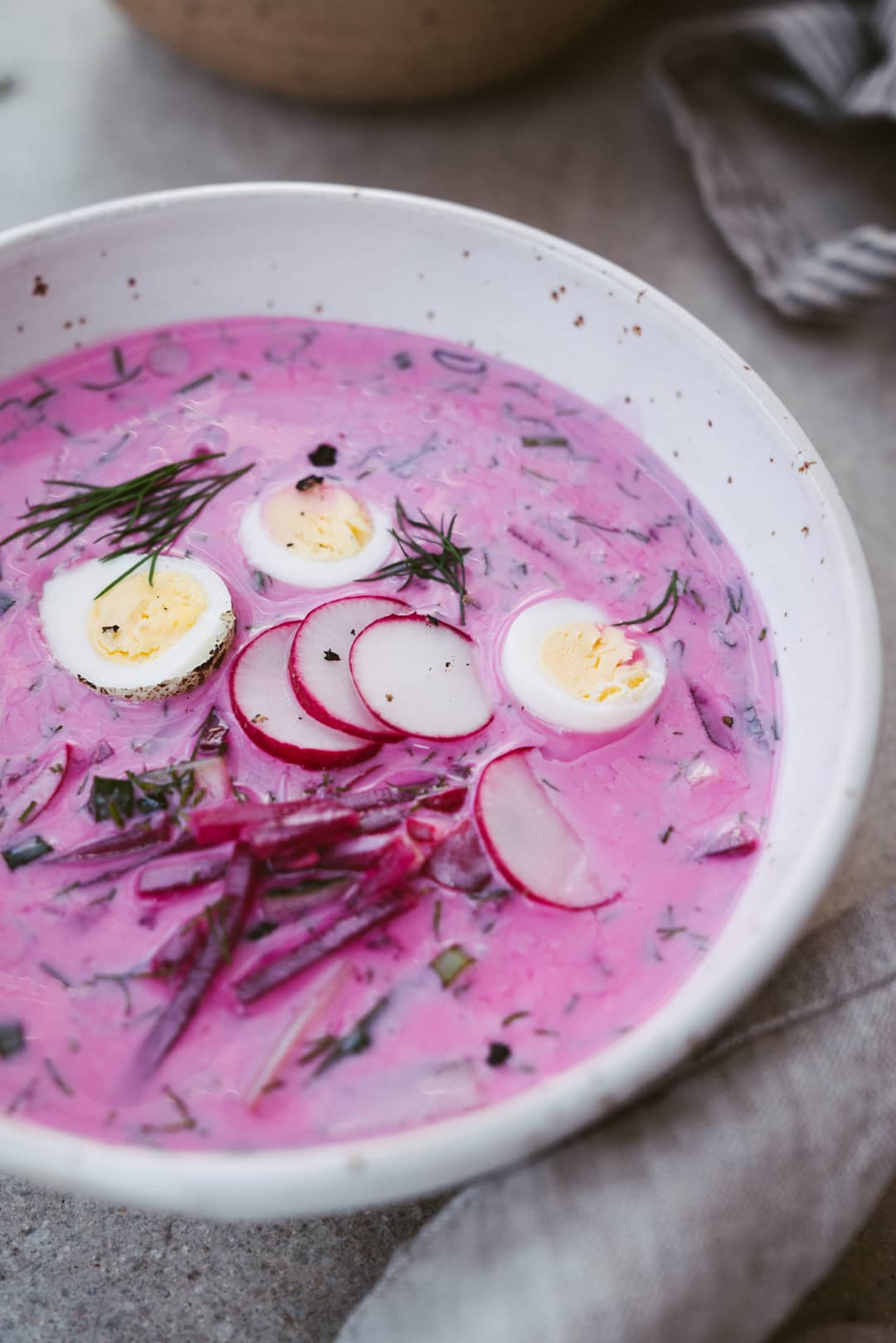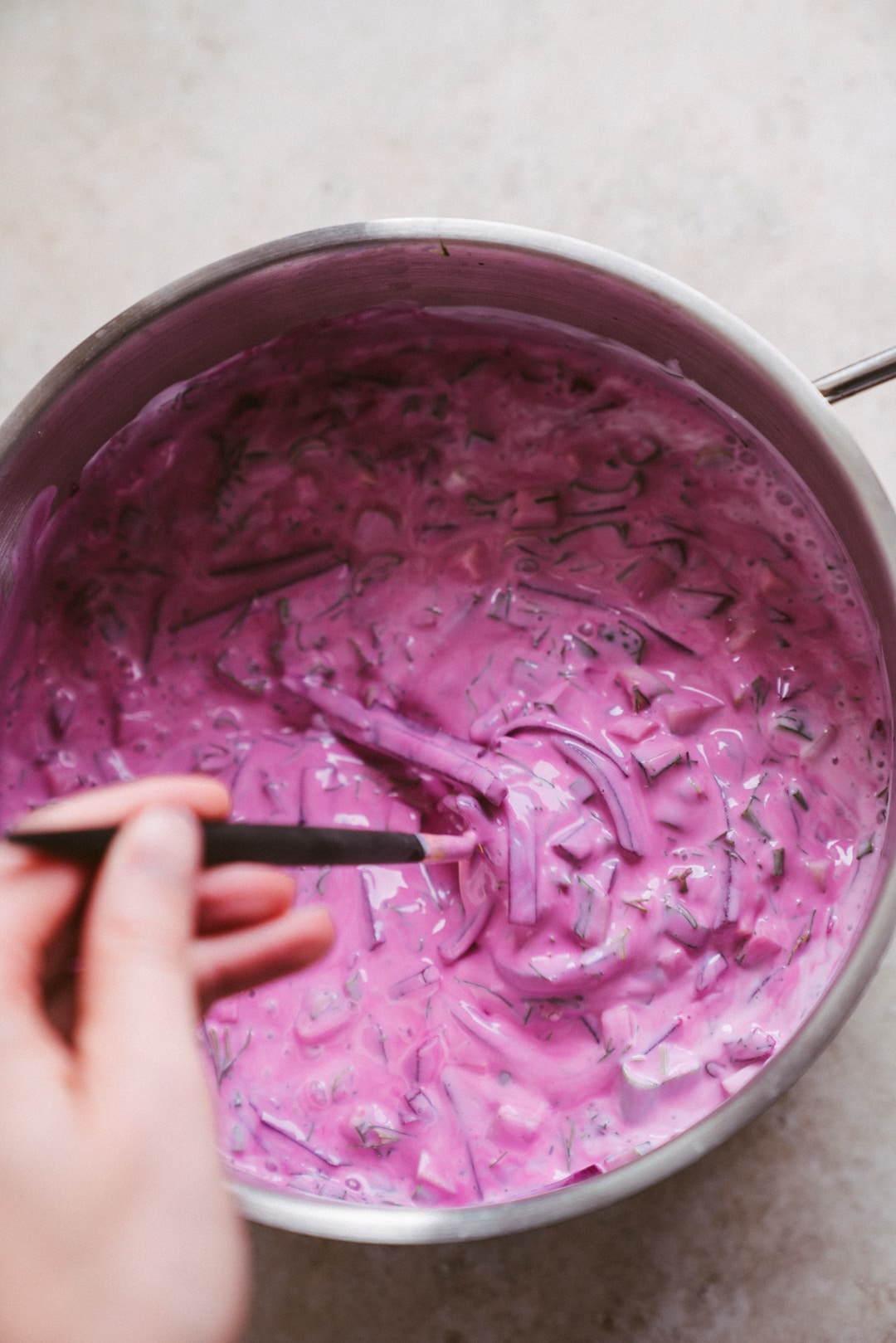 Instructions
Cook potatoes. Cut them into smaller pieces, rub with a bit of olive oil, sea salt and roast in a 200 °C (180 °C fan setting) until nicely browned, 20-25 minutes.
Cut cucumber and radishes into thin slices, cut the beets into thin slices, too. Finely chop the scallions and dill, mix everything with kefir, season with salt. The mixture should be refreshingly tangy, but not too sour. If you can't find beets pickled in apple juice, use boiled ones instead – you should have enough tanginess from the kefir itself (or at least that's usually the case).
Cook the eggs – as many as you like, I usually do 1 chicken egg or 2 quail eggs per person.
Let the soup stand for 30 minutes before serving as all the flavours incorporate and the veggies become slightly softer.
Serve with hot cooked potatoes on the side, top with quail eggs. Can be finished on the second day, just don't forget to put it in the fridge overnight.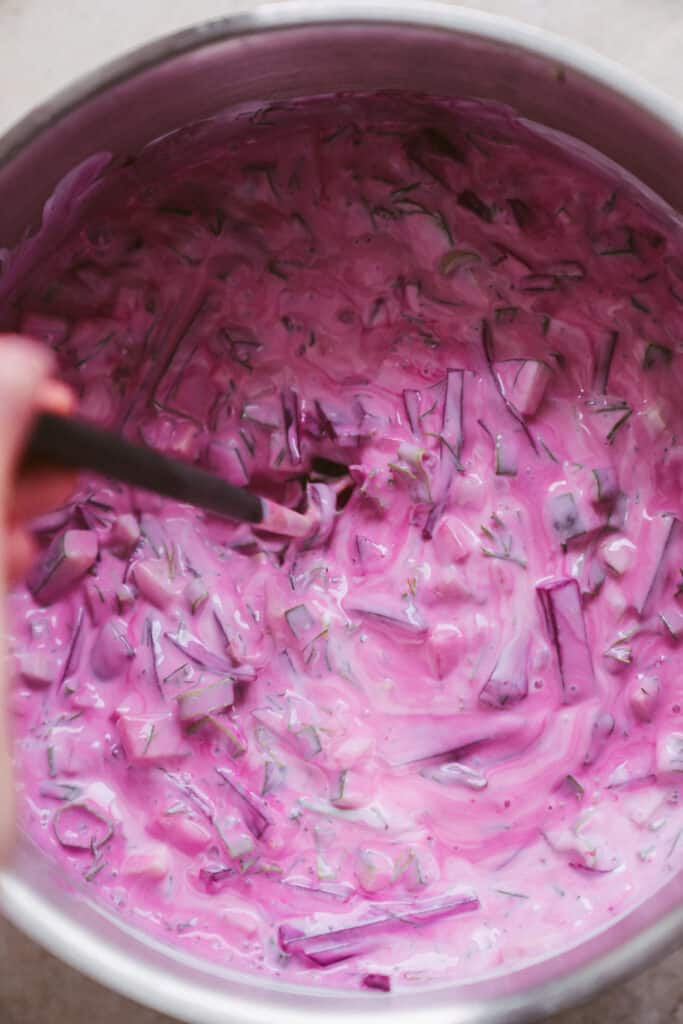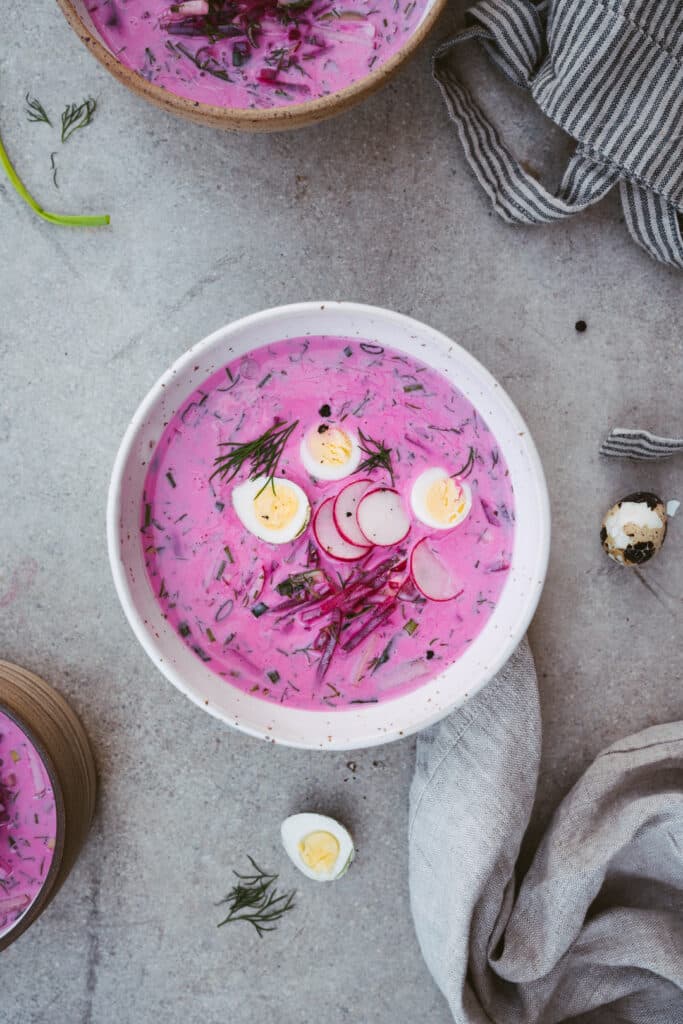 Ingredients
1l of kefir (fermented milk)
100 g of fresh cucumber
70 g of fresh radishes
400 g of beetroot pickled in apple juice
a large handful of fresh dill
a handful of scallions (green onions)
boiled chicken or quail eggs
potatoes, to serve on the side
extra virgin olive oil
sea salt