Mango Coconut Maca Smoothie
One of my favourite ingredient combinations for a creamy smoothie: mango and coconut. Boosted with maca root powder for enhanced nutrition, yours within 5 minutes. Easy, quick, delicous, creamy. And I mean creamy.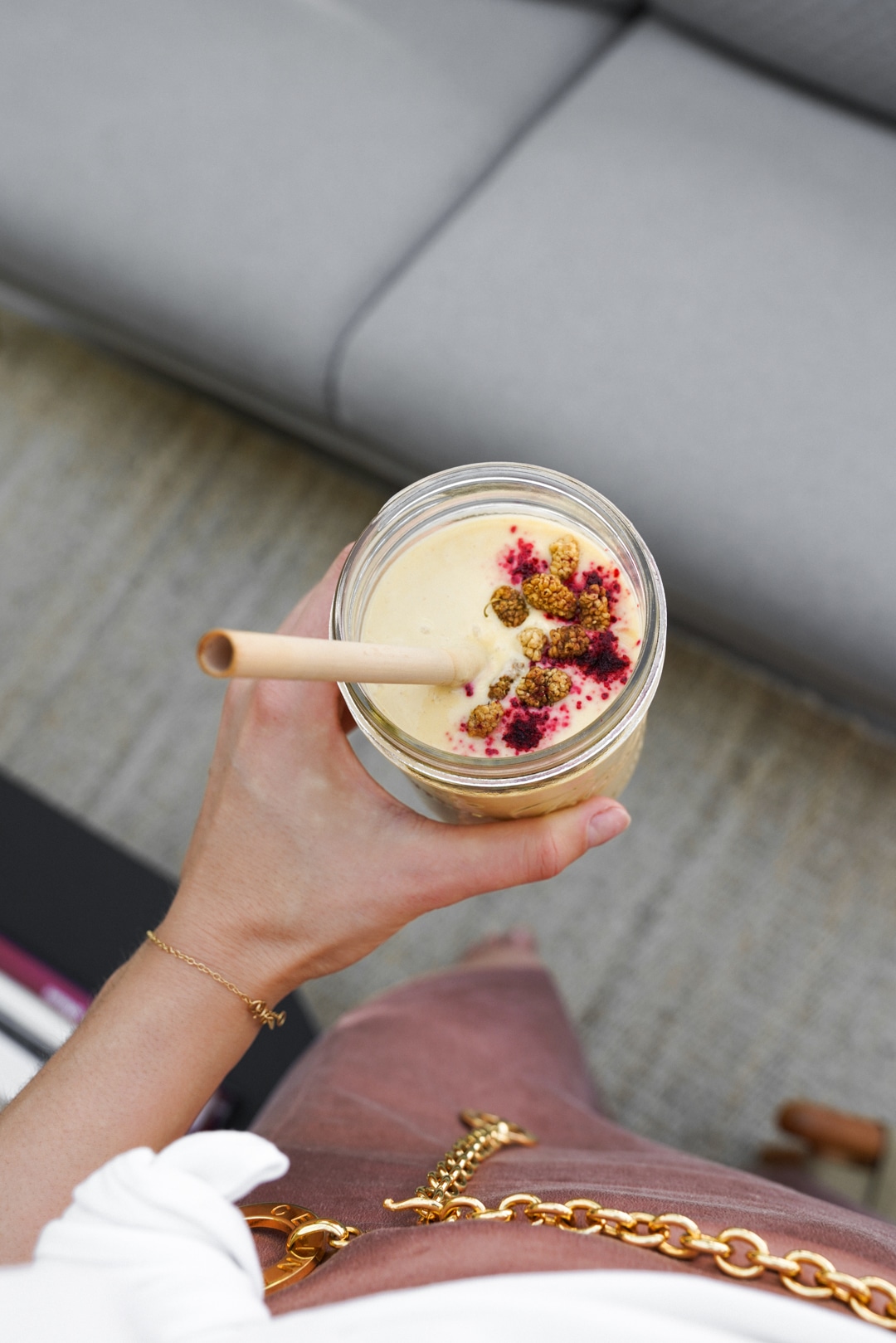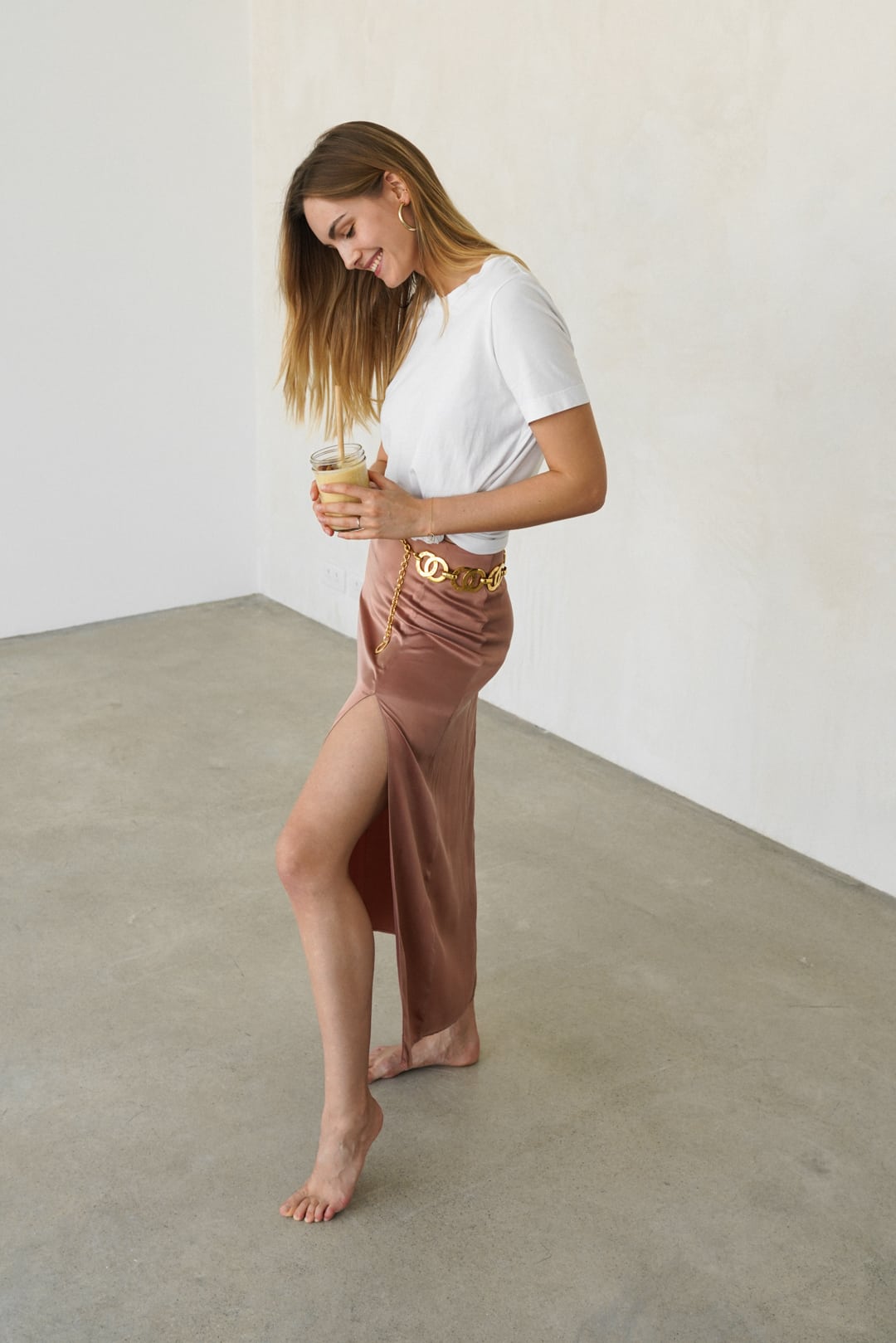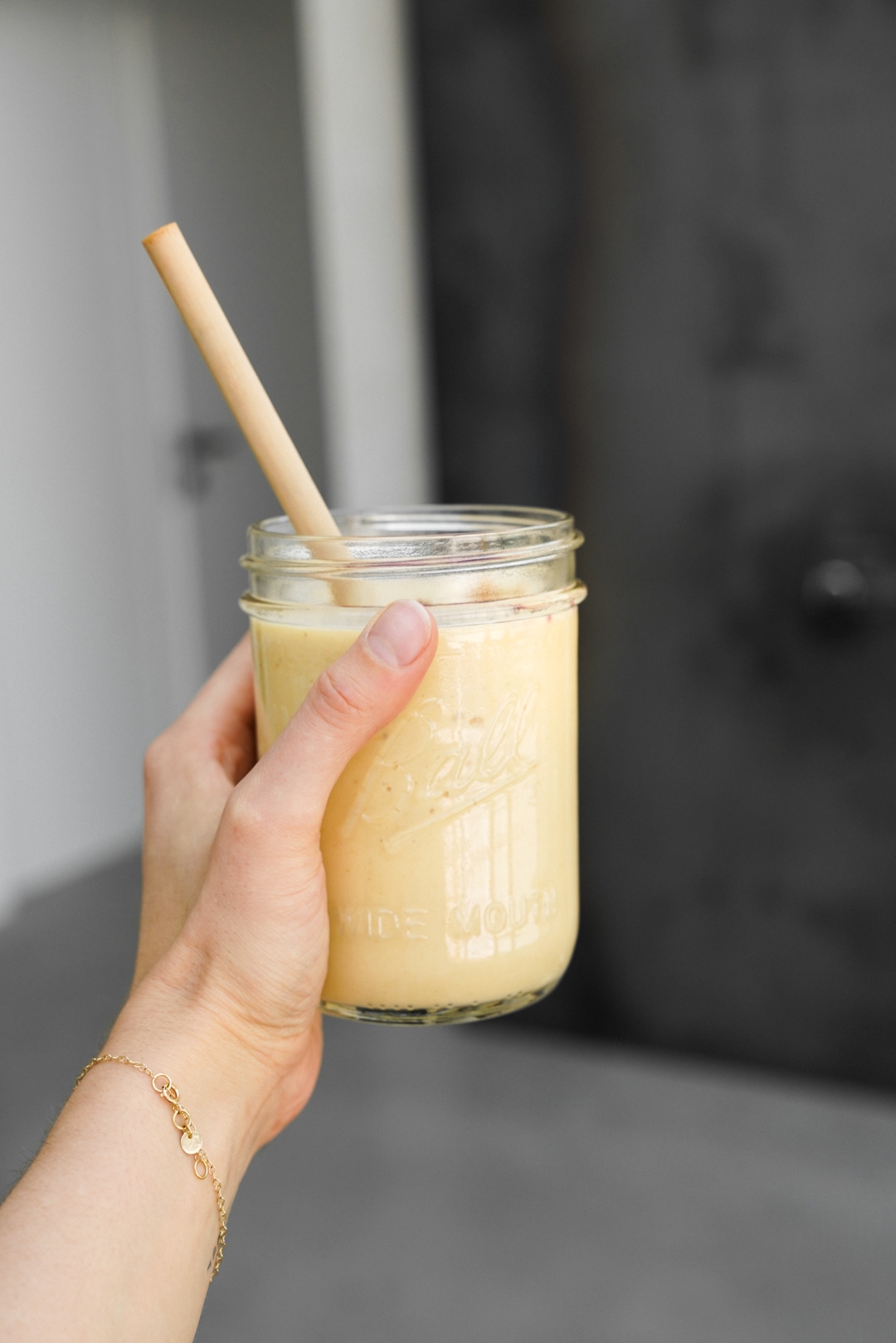 Instructions
Blend everything except from the garnishes in a blender until really smooth and creamy.
Serve over ice cubes to make it extra cool.
Garnish with dried mulberries and a sprinkling of your favorite red or pink superfood powder for a beautiful decoration.
Drink immediately.
Ingredients
1 very ripe sweet mango
3/4 cup of coconut milk from a can
2 tsp of maca root powder
1 cup of unsweetend plant based milk of your choice
dried mulberries to garnish (optional)
beetroot/acai/pink pitaya superfood powder to garnish (optional)