As much as I love cooking, I still get lazy. Sometimes I'm too lazy to pull my Kitchenaid mixer out of the drawer or can't be bothered to go search for fancy ingredients. The good thing is that recipes can be simplified and turned into something similar and just as exciting, minus the work.⁠ To make these cheesecake jars you'll only need 15 minutes and only a couple of simple ingredients which will be easy to find at any grocery store.
Cheesecake Jars With Berries
Easy to make, no gadgets needed
15 mins
Delicious and filling
Make-ahead recipe
Budget friendly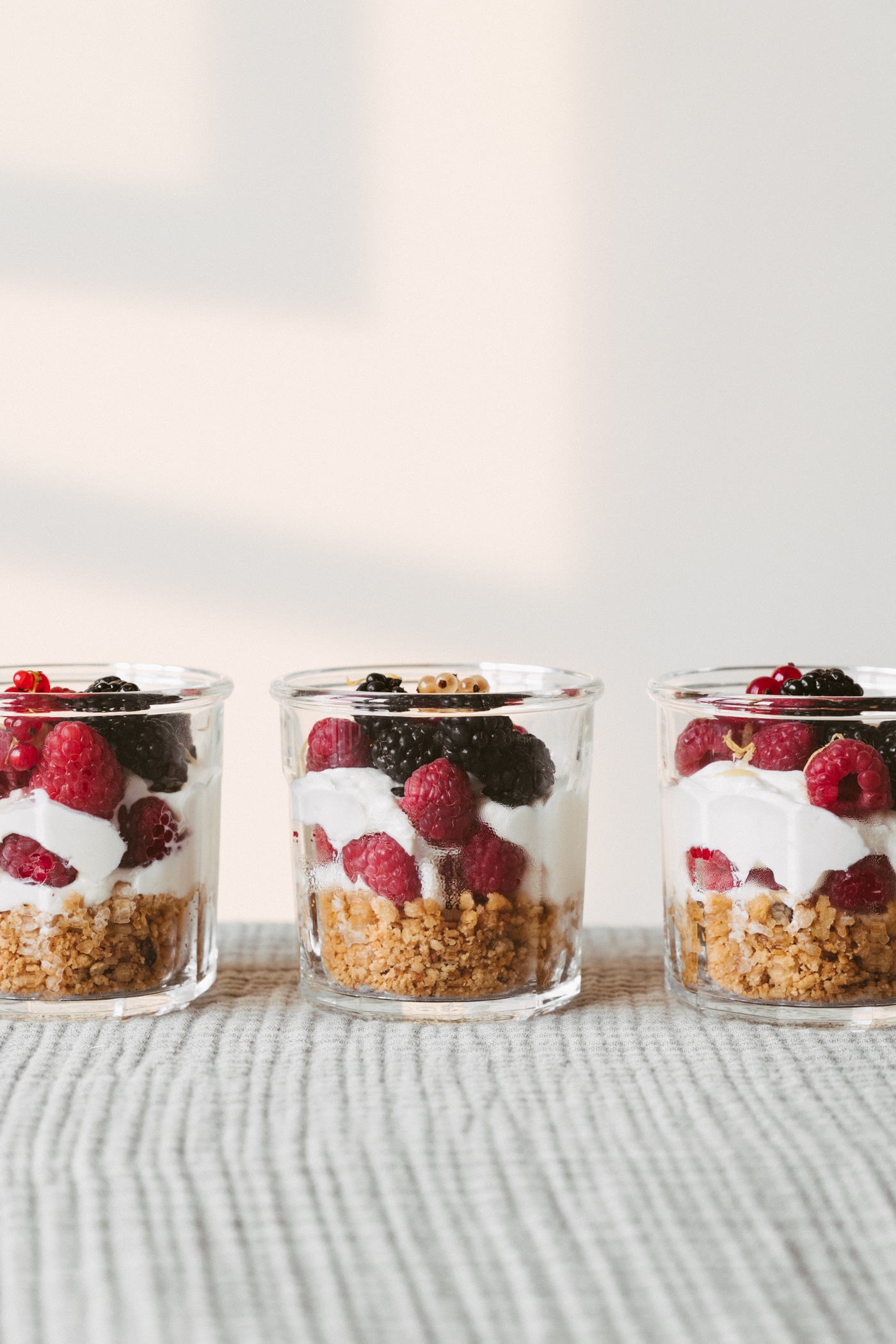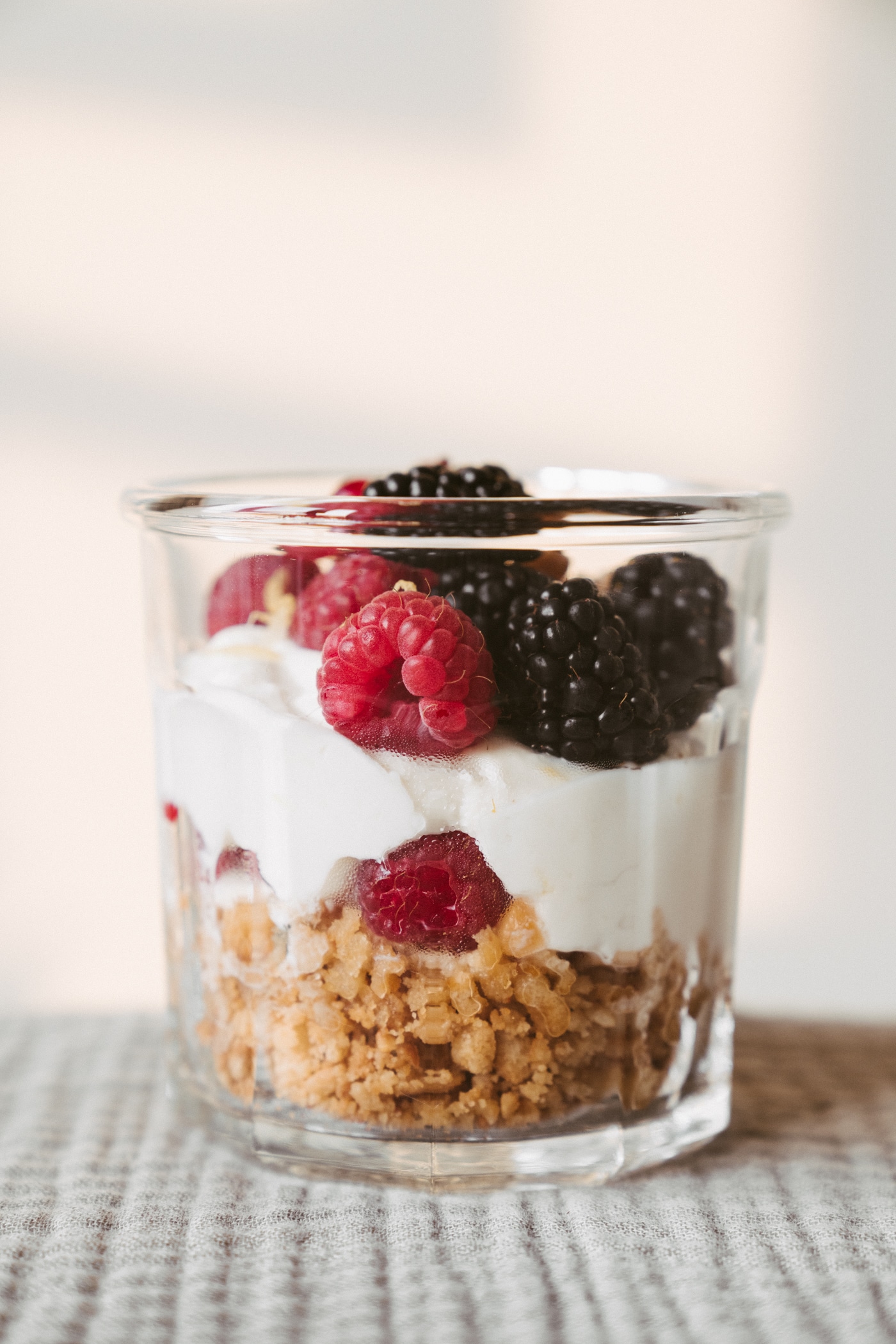 Instructions
Crumb cookies and toast them on a dry pan until browned.
Mix ricotta, cream cheese, lemon zest, sugar, vanilla.
Squeeze in some lemon juice, mix well and taste to see if you wish to add more. Work your way up to the desired level of tanginess.
Arrange crumbs, berries and cheese mixture into small jars or glasses. Place in the fridge to chill for at least 1 hour before serving.
These cheesecake jars can be made ahead. They will stay fresh for 2-3 days.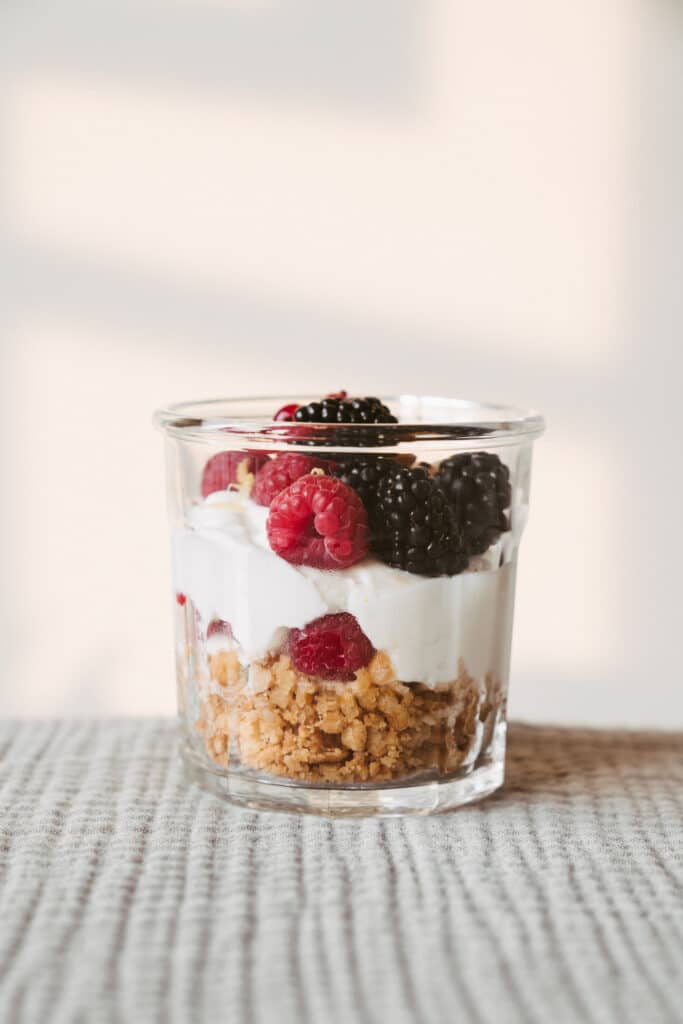 Ingredients
250 g of ricotta⁠
200 g of Philadelphia cream cheese (I used low fat to make it a touch lighter; if using low-fat cream cheese, make sure it's thickened with dairy protein instead of unhealthy ingredients)⁠
3 tbsp of powdered sugar (or use maple syrup instead, but the mixture will turn caramel in colour)⁠
2 tsp of vanilla extract⁠
200 g of your favourite plain cookies⁠
zest of 1 lemon⁠
juice of 1/2-1 lemon⁠
a couple of handfuls of fresh berries⁠