Whenever I reduce the amount of sugar I consume, I remember how big of a role it plays in our food choices daily. If I manage to keep my sugar intake to a minimum for about a week, I notice myself instinctively reach for a healthier option and my sugar cravings become much more rare. My skin looks better, my gut feels better and because I know I'm making healthier choices, it lifts up my mood. So here's a friendly (easy, delicious) sweet treat that will hopefully help you shift towards wholesome options instead of crappy ones if you aim on lowering your daily sugar intake. Cheers.
To make these bars, you'll need either a classic muffin tin and some muffin liners or a silicone mould. I would go with the latter as it enables you to achieve a much shinier and smoother surface and make no waste.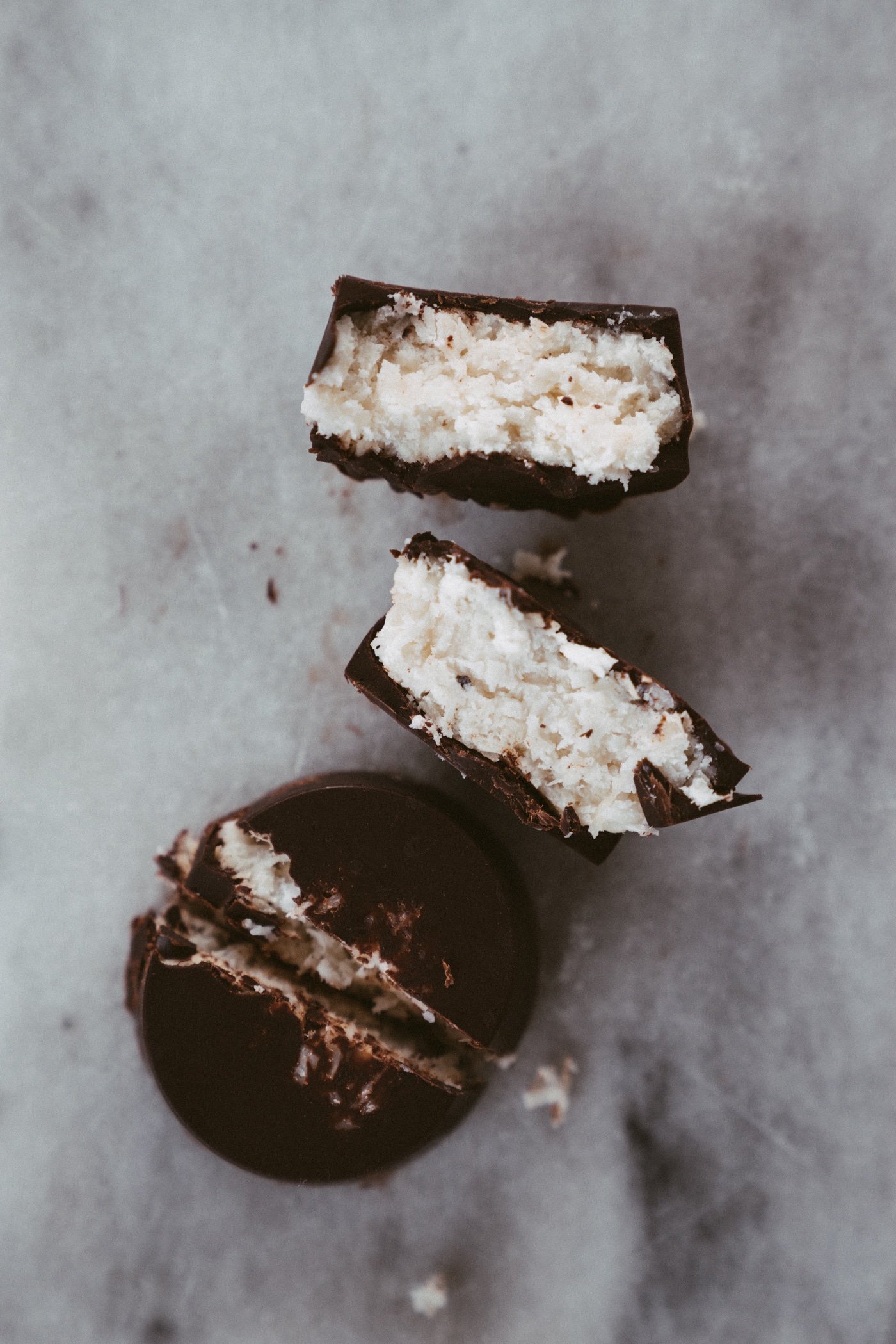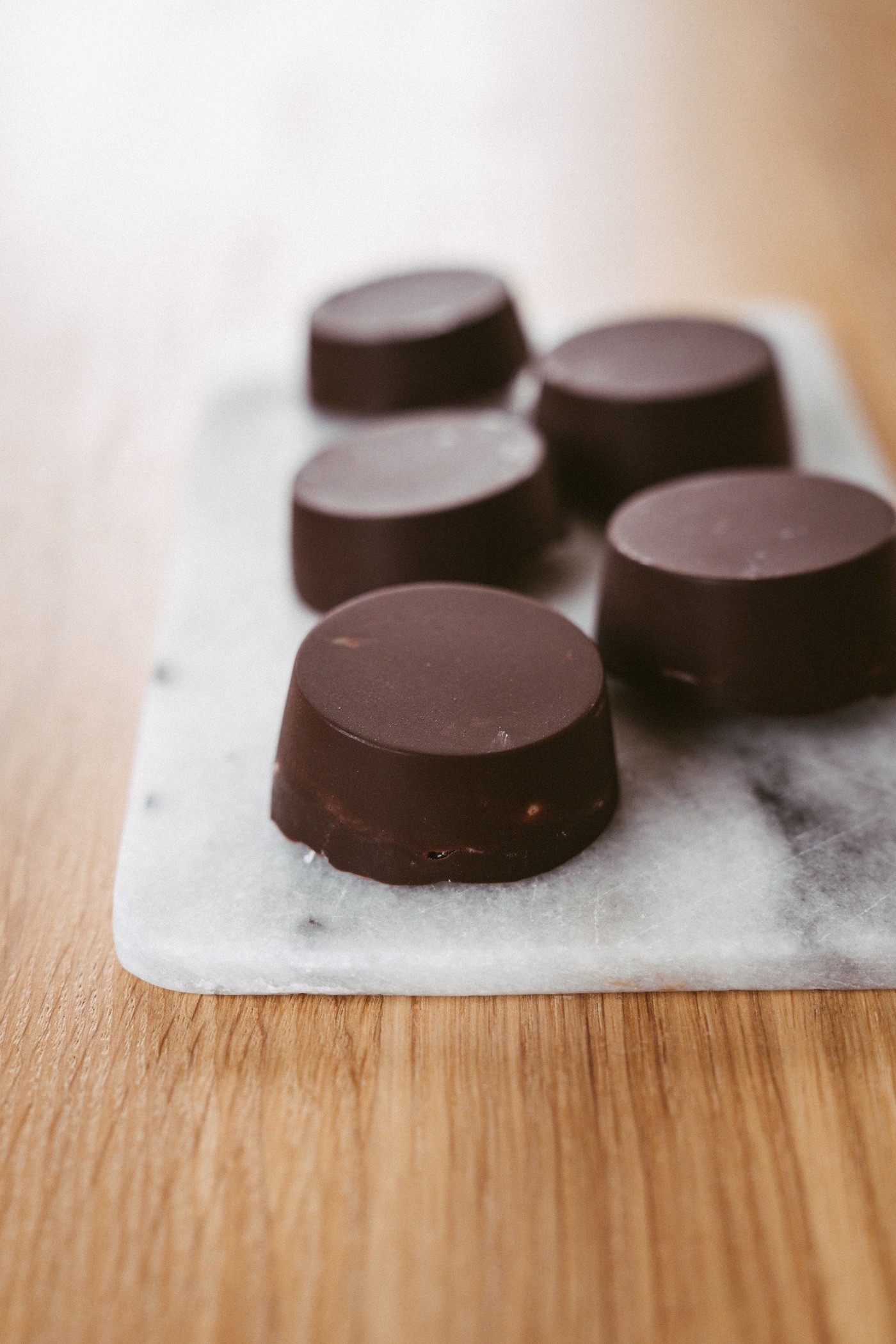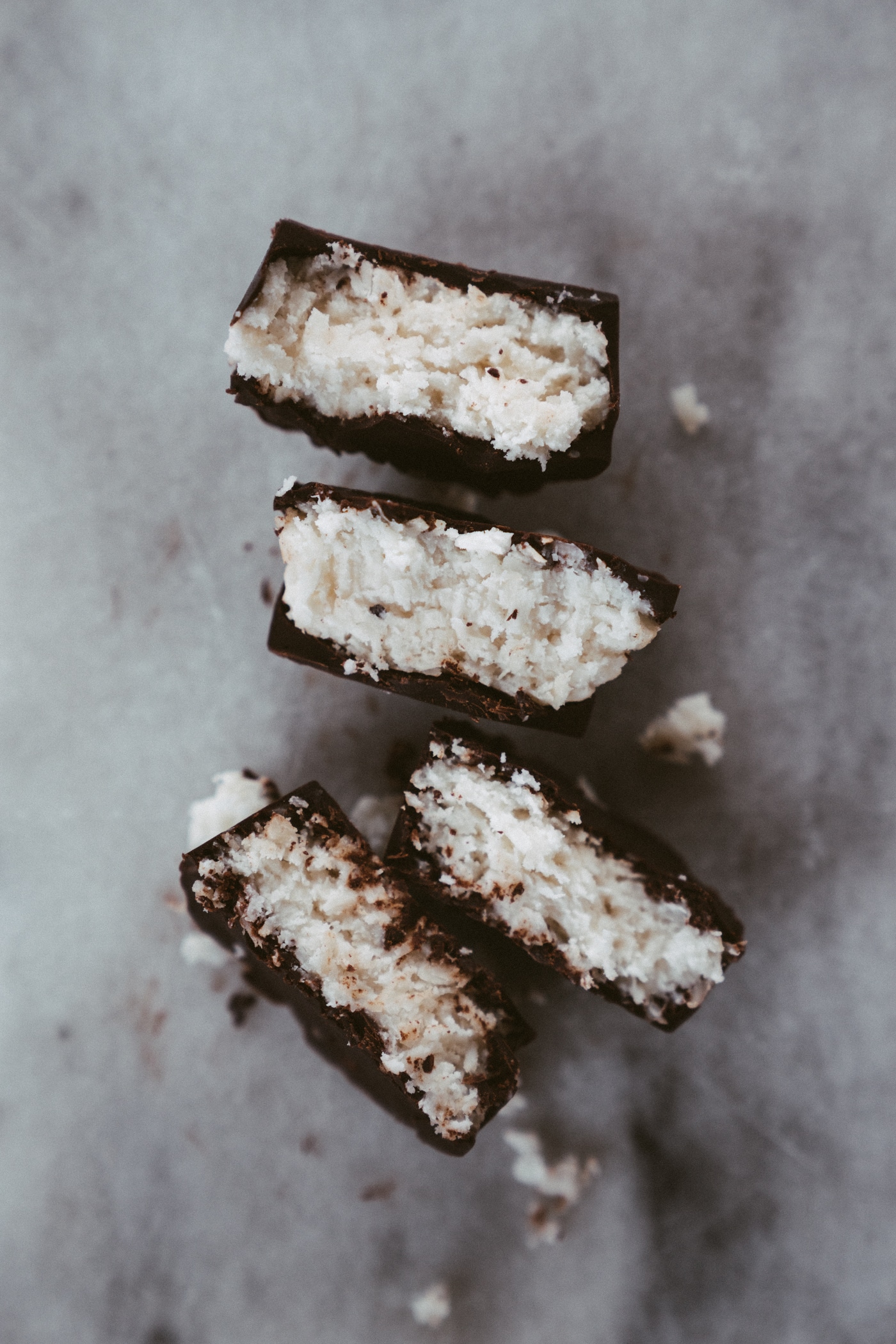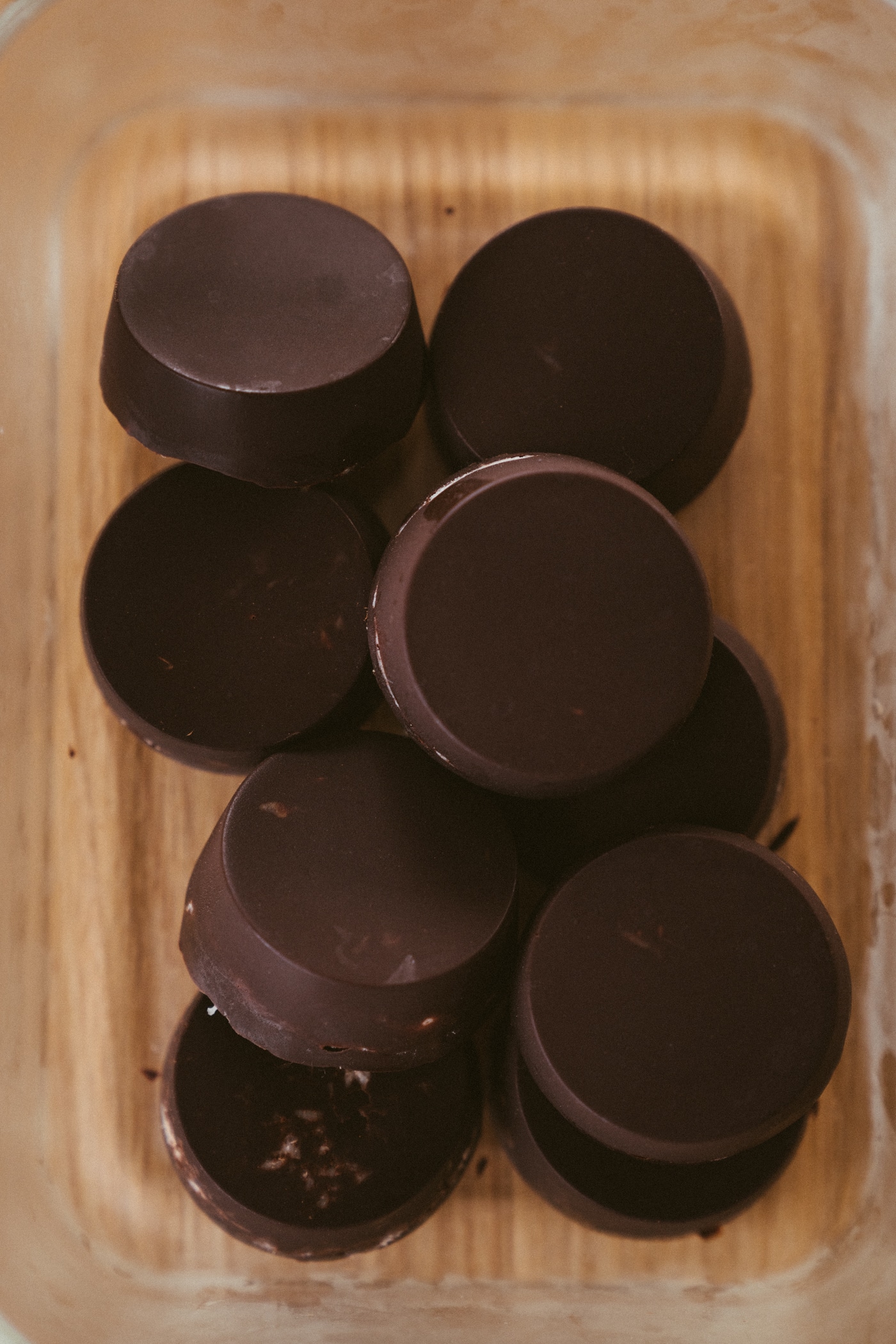 Instructions
Mix the filling in a bowl and set aside.
Melt chocolate over a steam bath (bain-marie), stirring occasionally to help it melt evenly.
Line a muffin tin with muffin papers or use a silicone mould instead.
Drizzle some melted chocolate into each muffin hole (9 or 10 in total) so that it coats the bottom in a thin layer. Spread some chocolate from the bottom to the sides of each muffin hole to cover about 2cm in height. Place your mould or muffin tray in the freezer for 5 minutes.
Once the chocolate is set, divide coconut filling evenly between the muffin holes. Pour over the remaining melted chocolate (heat it up once again if at this point it is too thick to work with).
Smooth out the surface with a spoon. Place in the fridge to set for at least 3 hours.
Store in an airtight container in the fridge for up to one week.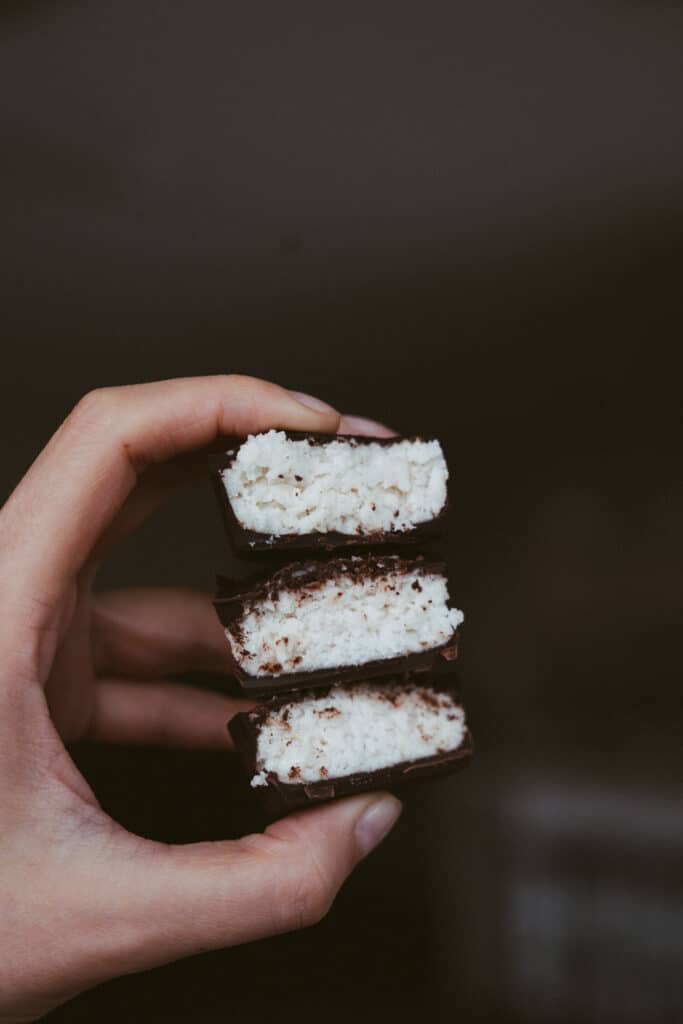 Ingredients
For the coconut filling
70 g of coconut flakes
100 g of full fat coconut milk
20 g of coconut oil
20 g of maple syrup
generous pinch of sea salt
For the chocolate shell
140 g of bittersweet chocolate: 60% cocoa solids (vegan for a plant based option)
a handful of coconut flakes