Asparagus, Sunny Side Up & Prosciutto
Sometimes a quick lunch at home comes out so pretty, I have to get my camera to take a picture. Here it is, a very quick yet sophisticated lunch anyone with a frying pan can make. The perfect weekend brunch. In 10 minutes.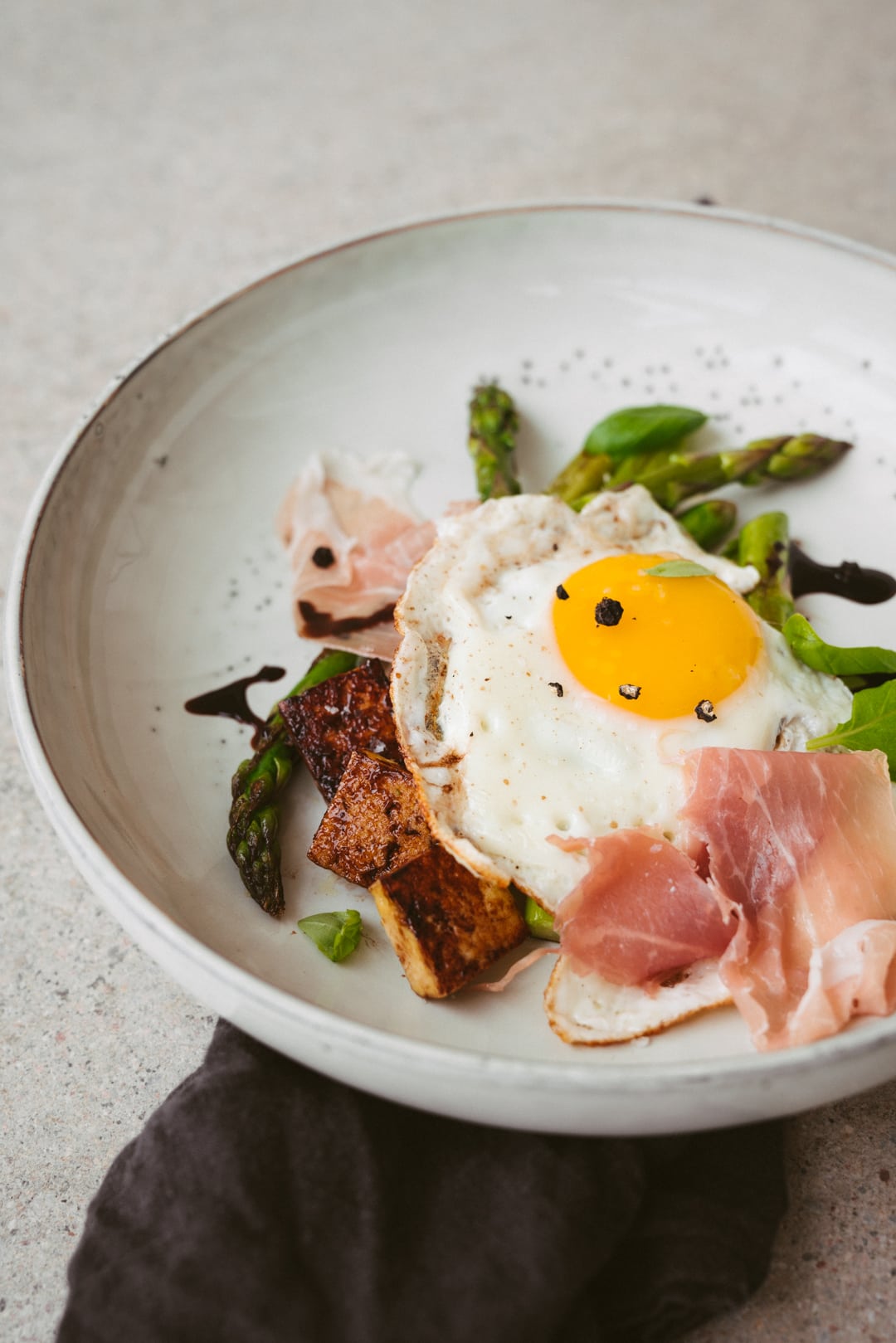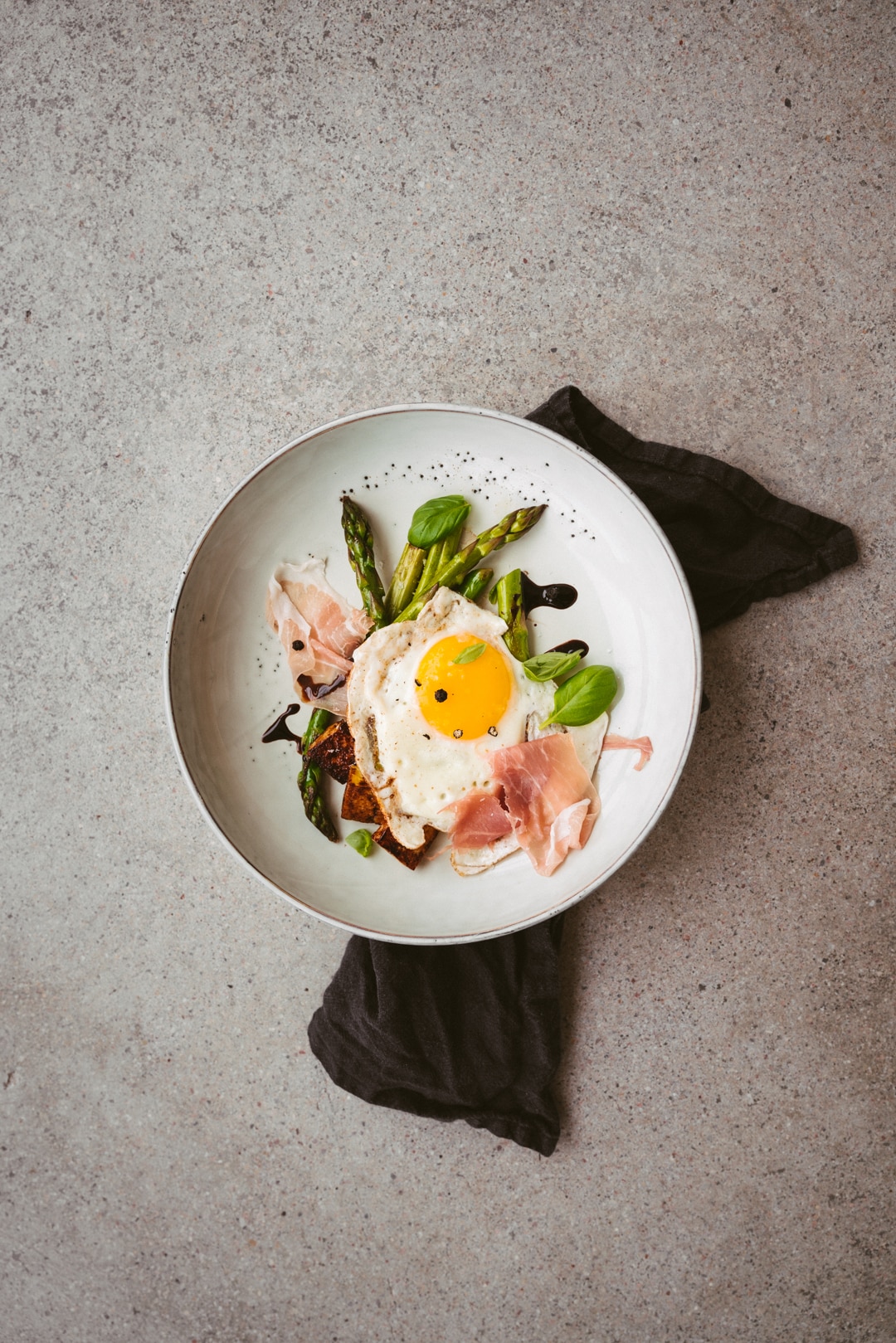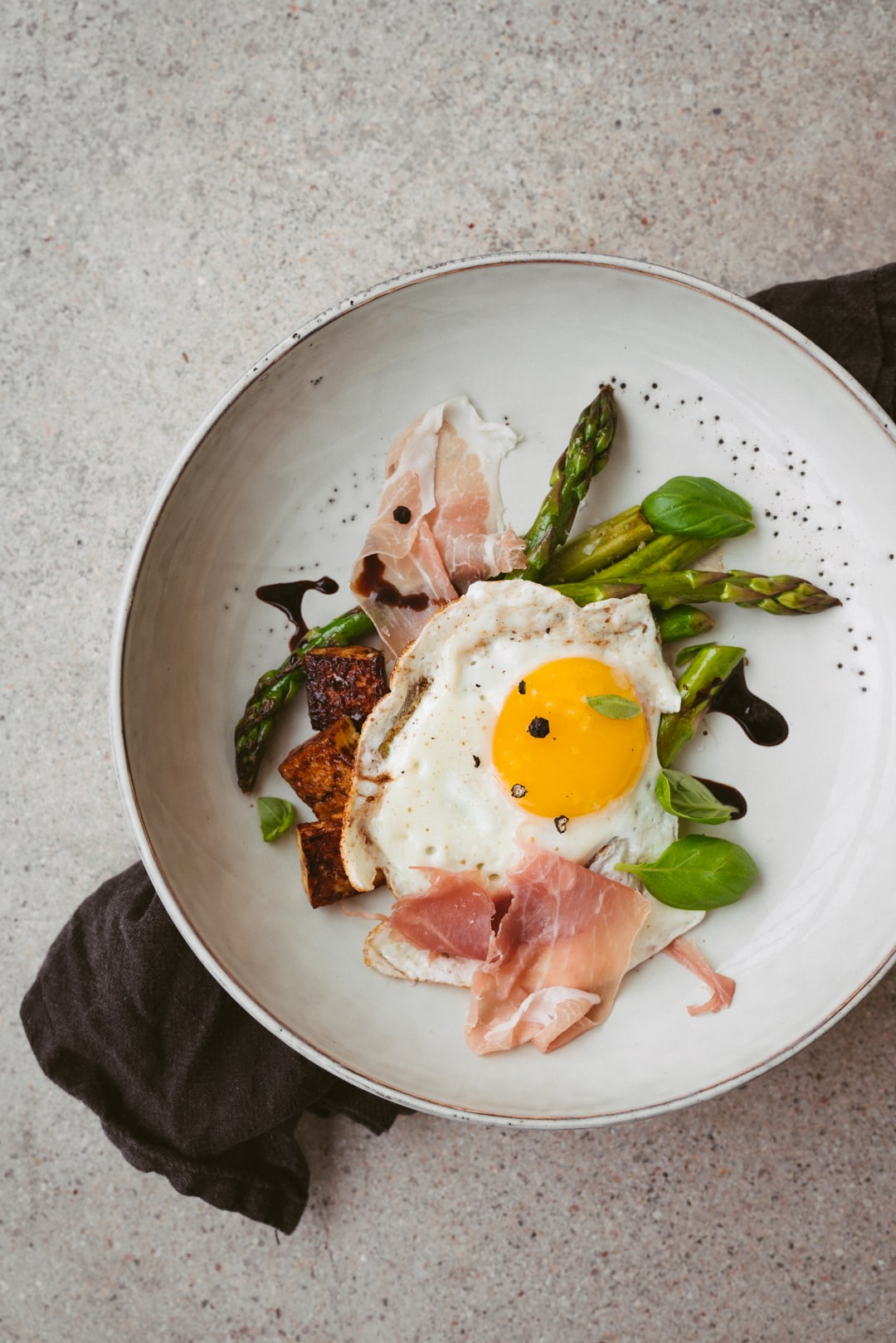 Instructions
Heat a large frying pan, pour in the oil. Trim the woody ends of asparagus and add asparagus into the frying pan. Cook for 5 minutes on medium heat until nicely charred throughout. Remove and transfer onto a prepared plate.
Crack the egg into the same pan and fry for a couple of minutes until the whites firm up. Place a lid on top just to help set the top layer of the yolk and cook for a few more minutes.
Drizzle asparagus with balsamic glaze, put the cooked egg on top, add prosciutto, sprinkle some ground pepper, sea salt and herbs.
If you are using tomatoes, you can fry them until softened, too. Or add tofu to the same pan, cook on all sides until it turns golden brown, add a splash of tamari and cook for a minute or two until caramelised.
You can also cook asparagus with any other vegetables (or tofu) you will be using at the same time to make it quicker.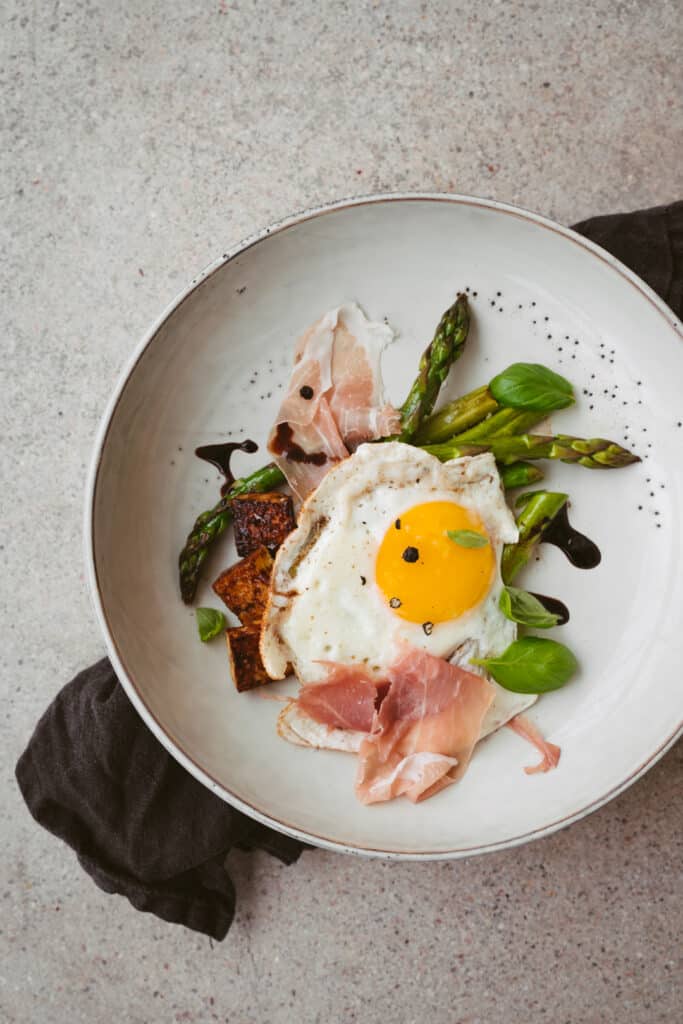 Ingredients
For the eggs
1-2 eggs
4-5 asparagus stalks
2 slices of prosciutto crudo cured ham
balsamic glaze
freshly ground black pepper
sea salt
fresh basil
1 tbsp of extra virgin olive oil
Optional add-ons
cherry tomatoes
feta cheese
tofu + a splash of tamari soy sauce (that is what I used as a fridge leftover)