Lemon Tart
When life brings you lemons, make Lemon Tart. A French lemon tart, perhaps? Butter crust, lemon custard filling, lots of lemon zest and whipped cream for a beautiful contrast in flavour as well as eyesight. I'm pretty sure that your loved ones will approve.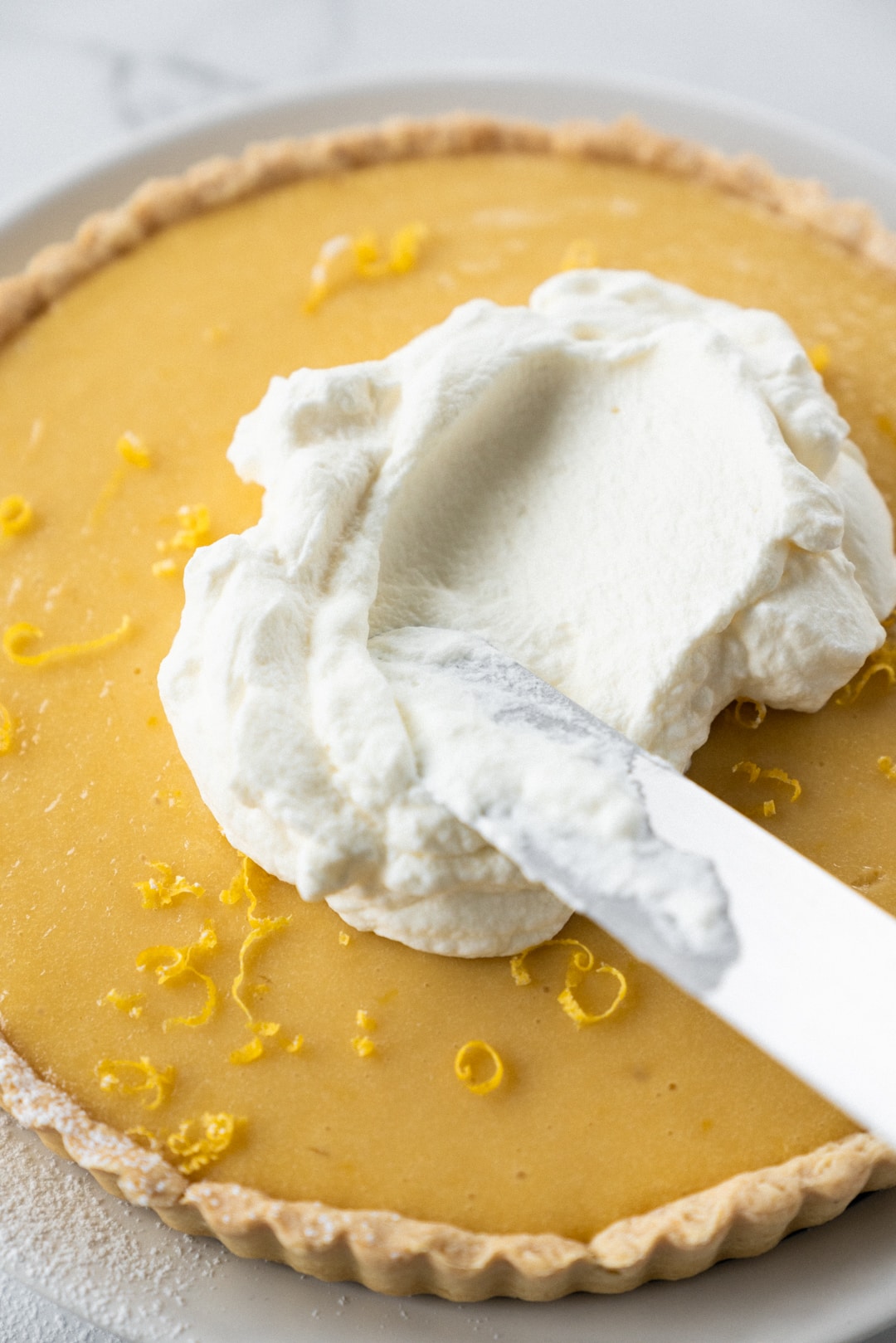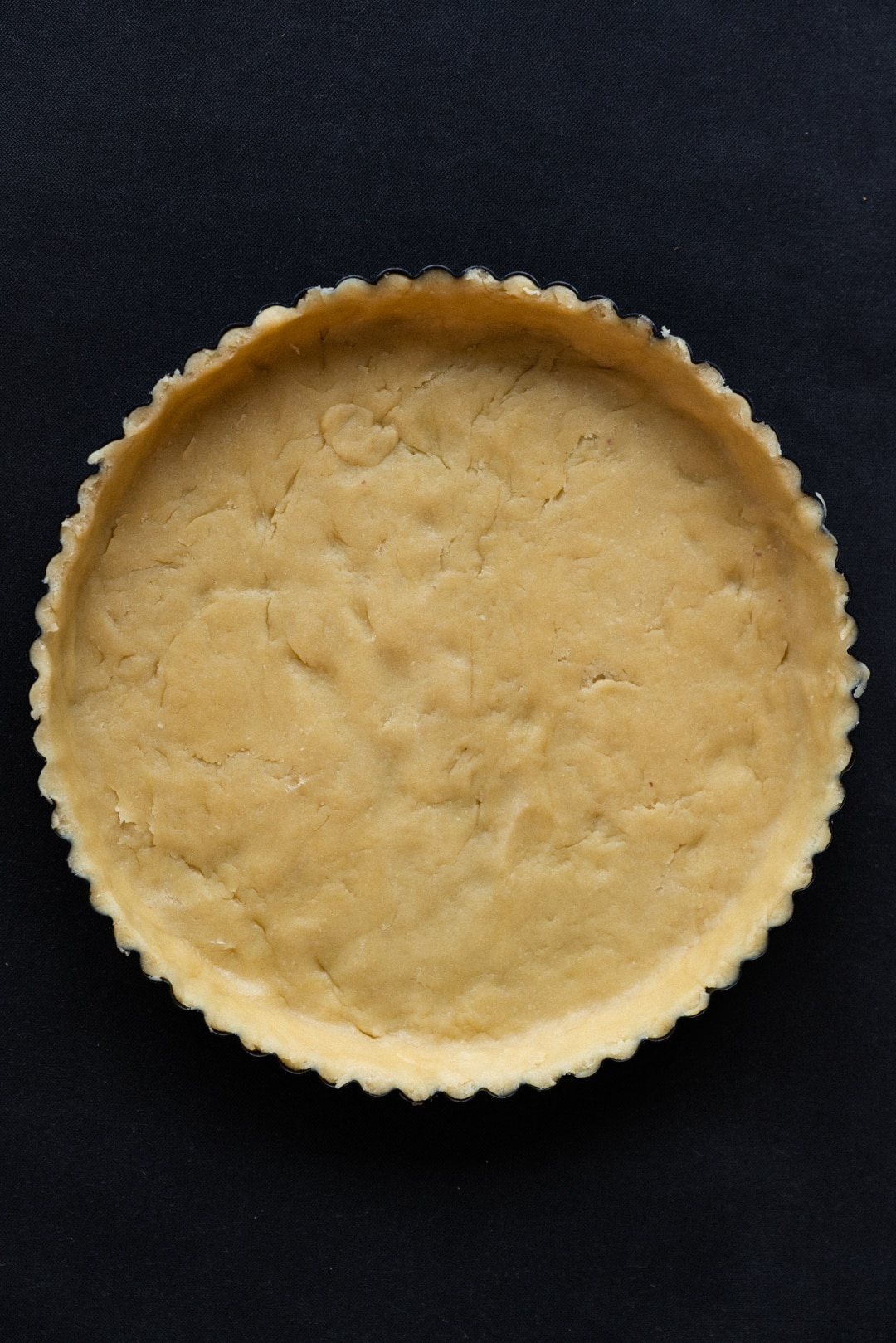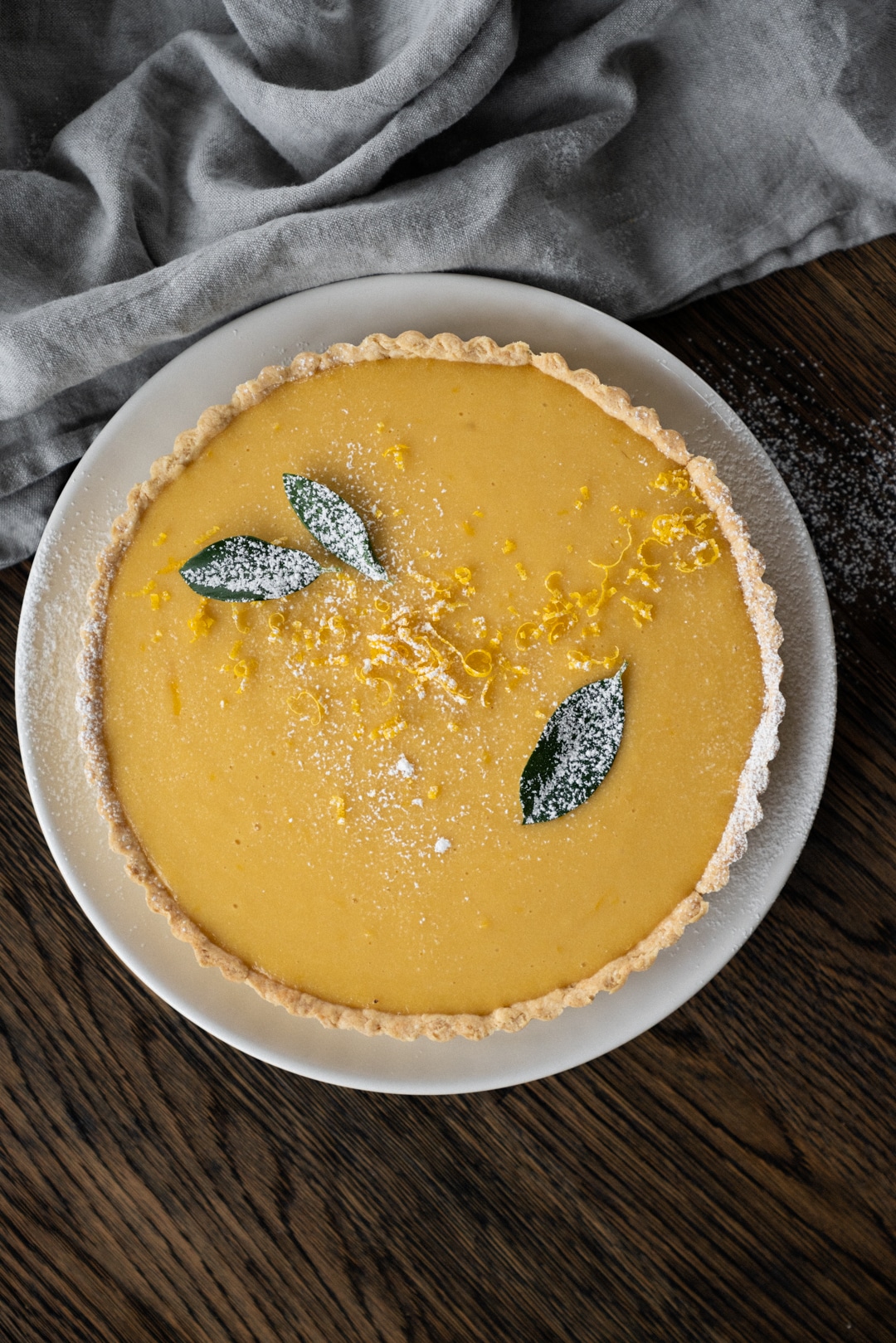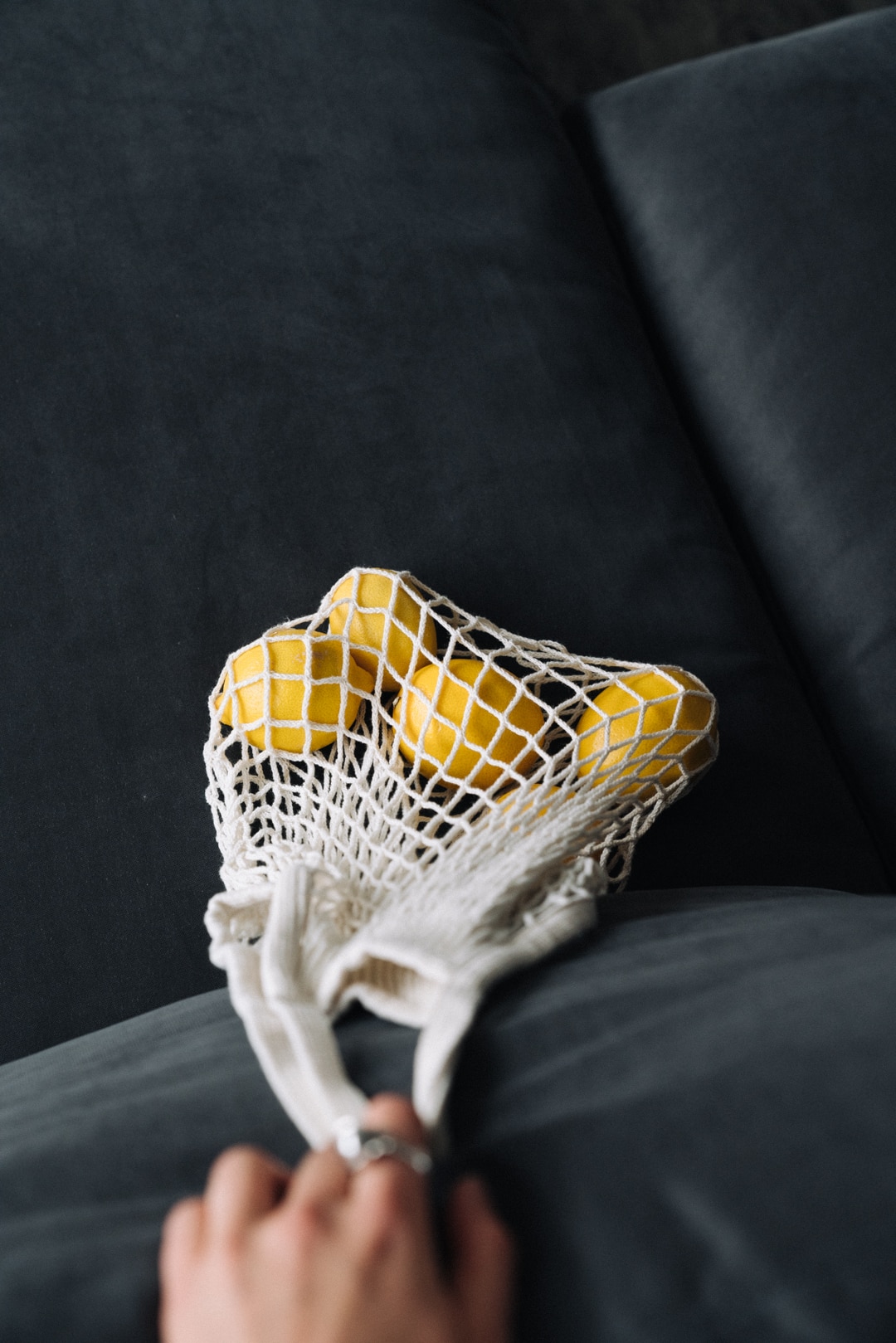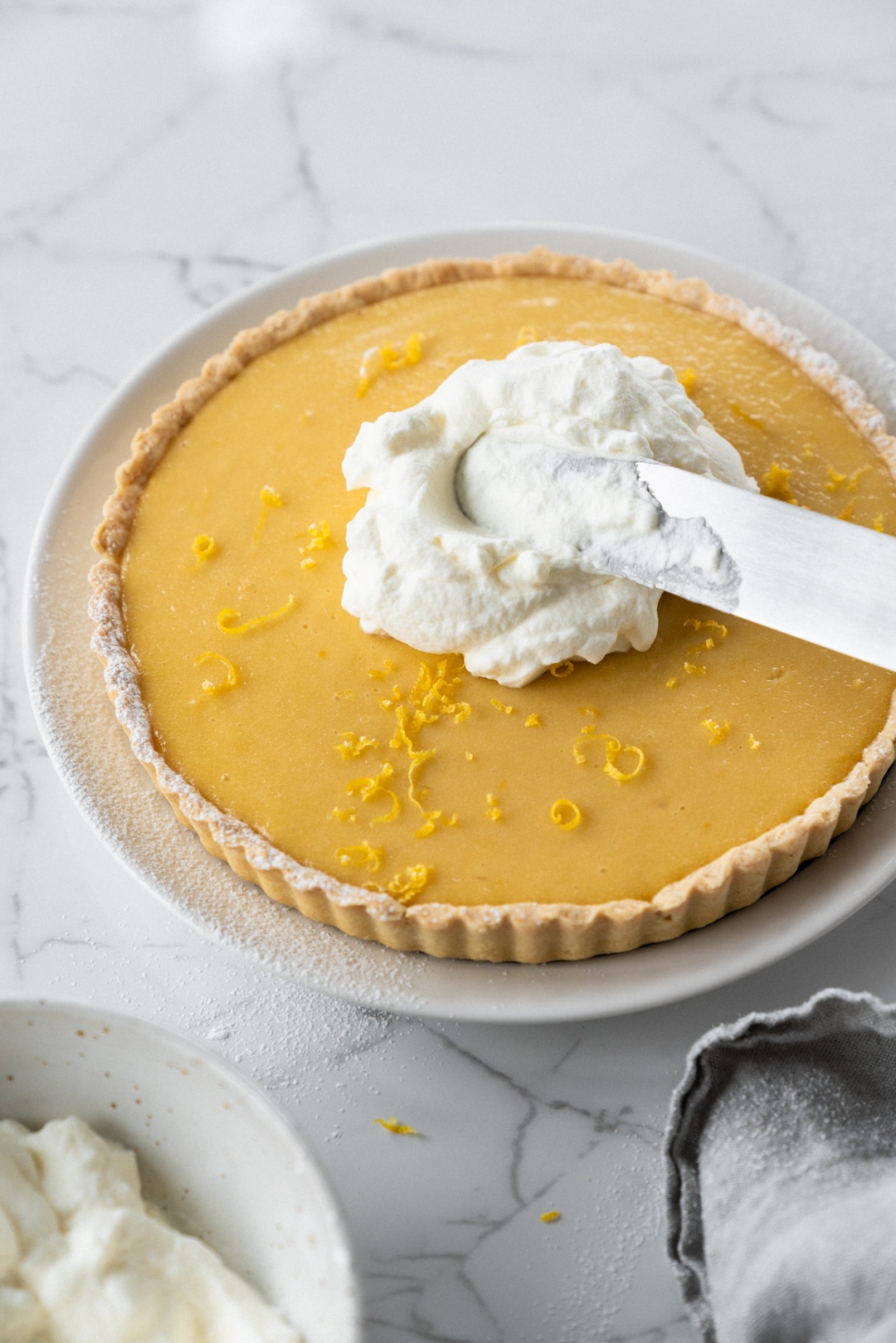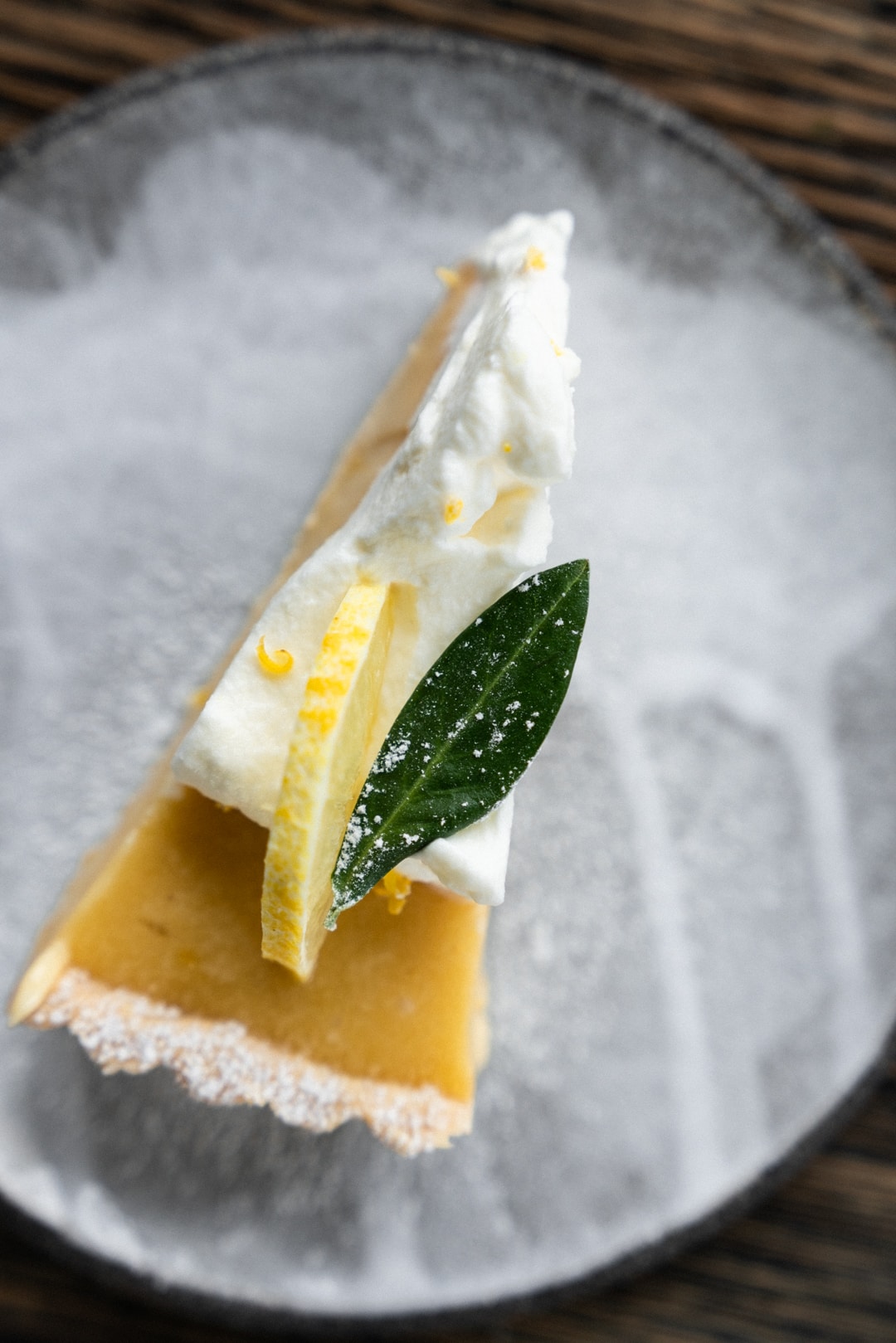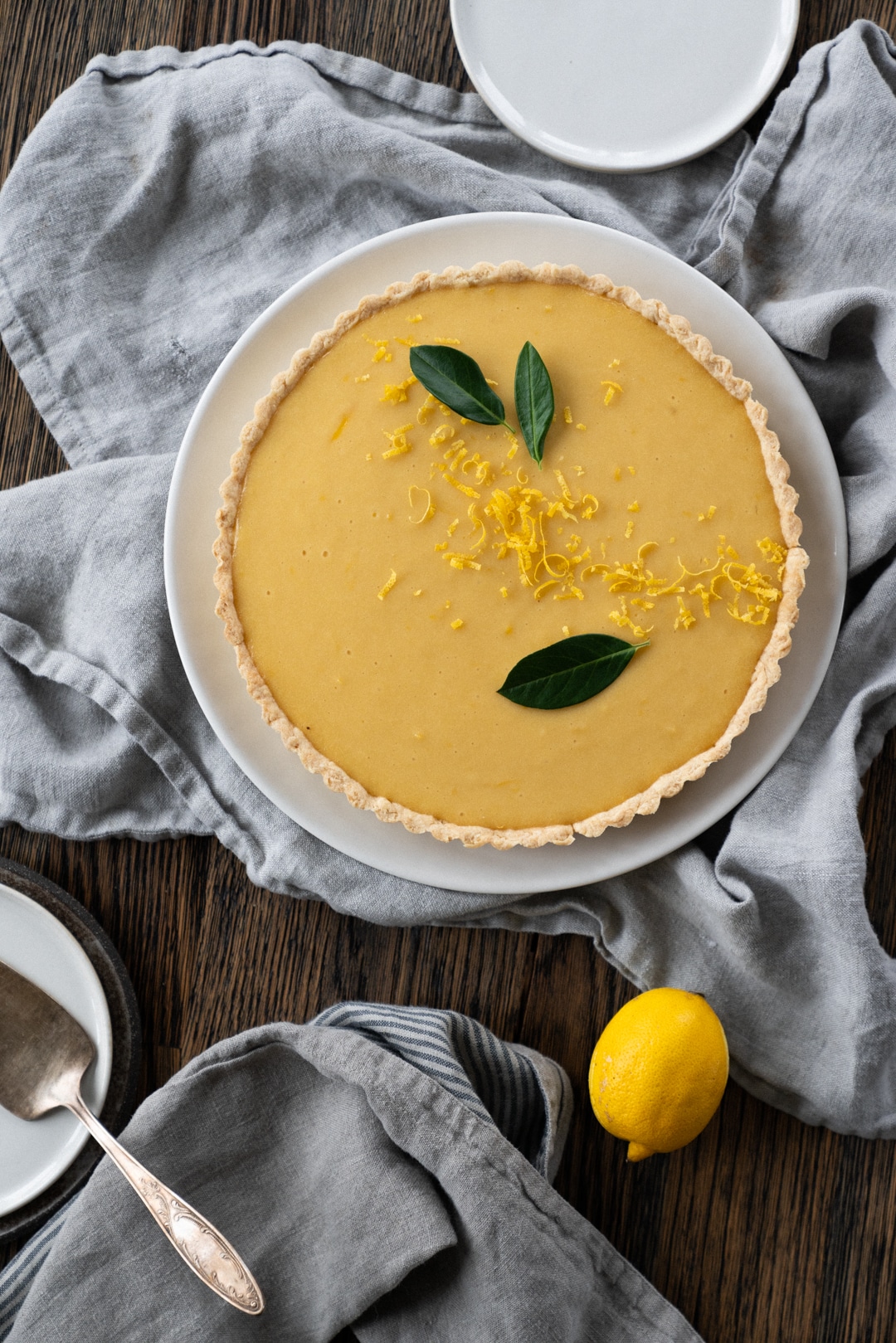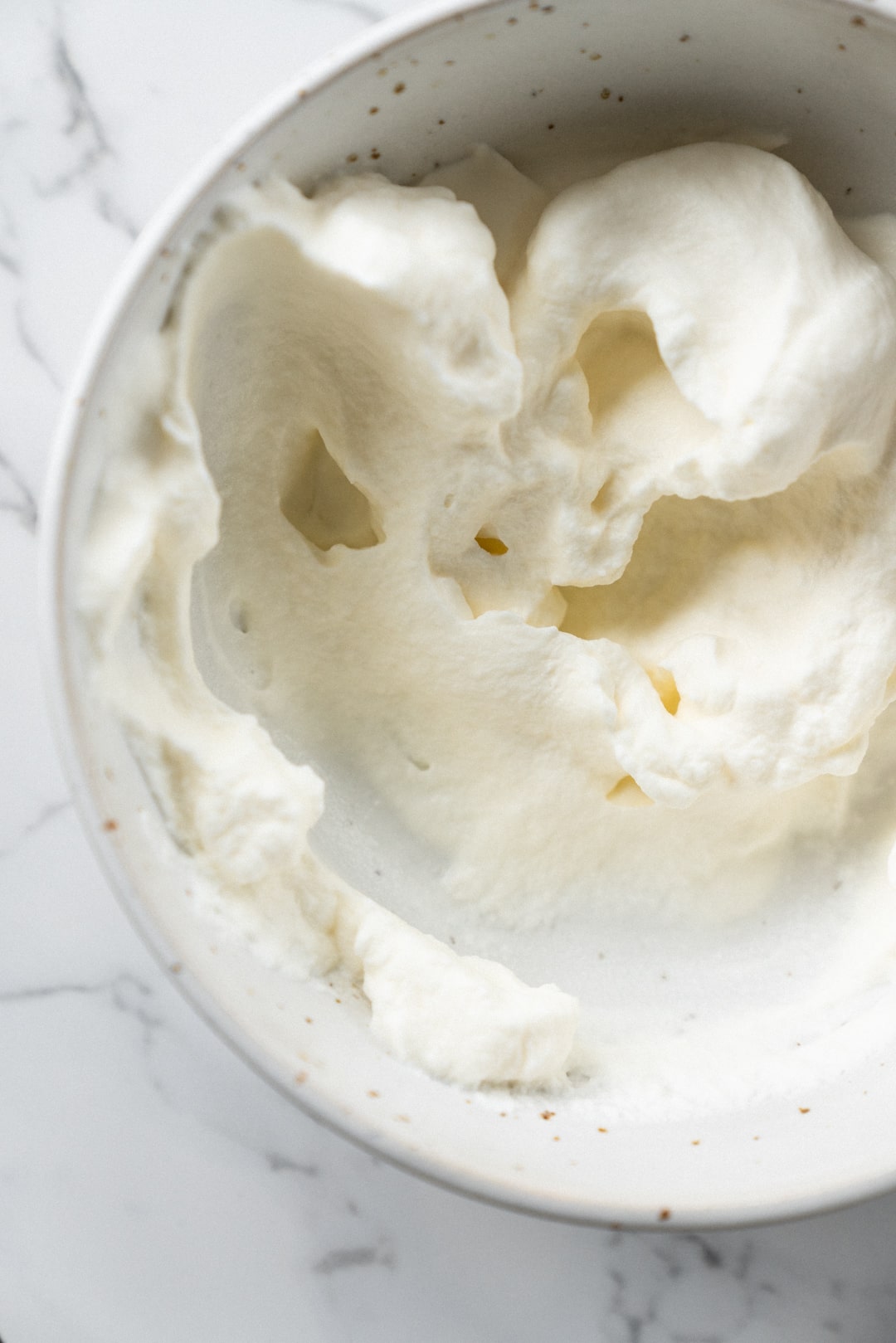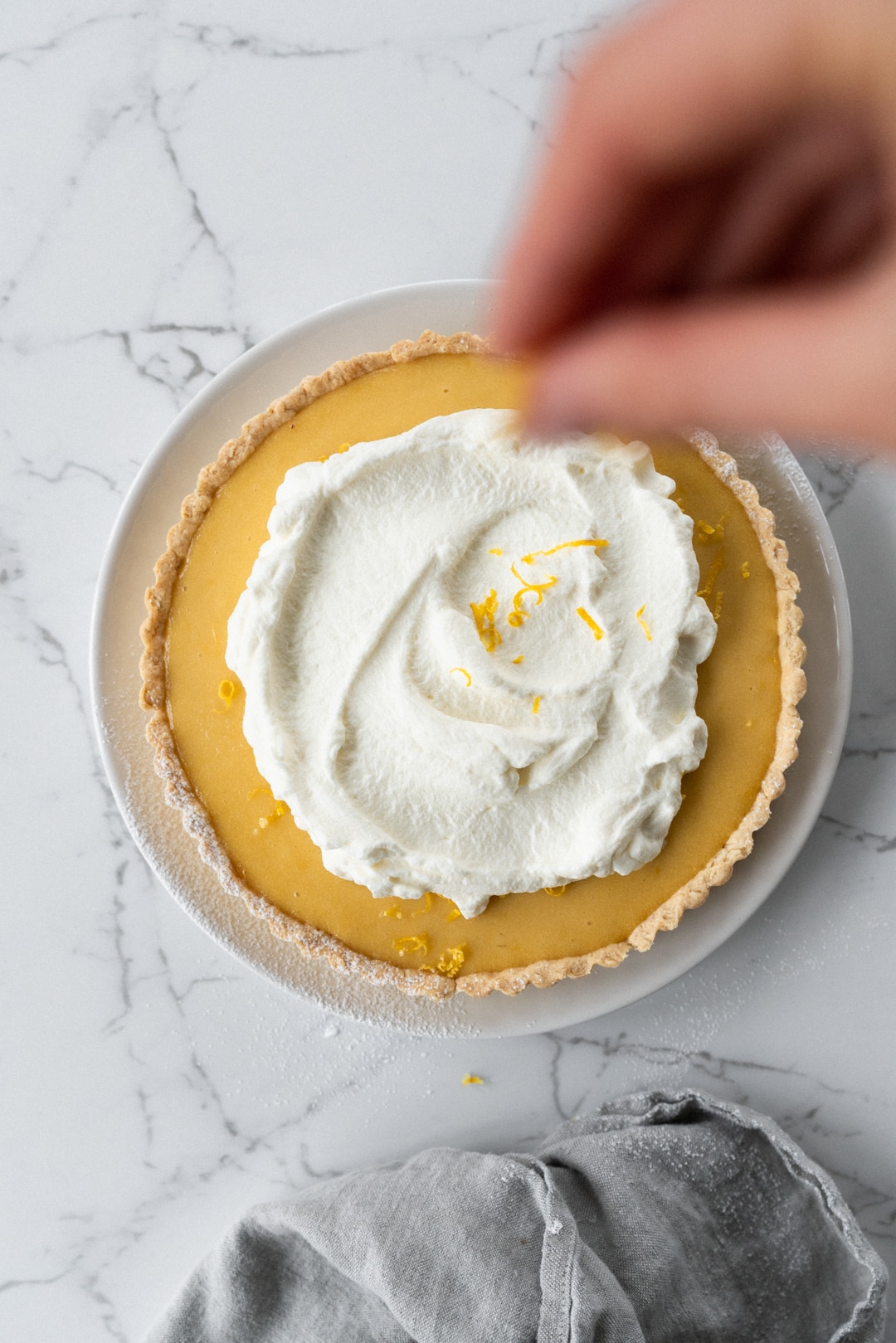 Instructions
Firstly prep the tart dough. Mix flour with ground almonds and salt, cut butter into smaller pieces and mix that in. Using your hands, make crumbs by working flour and butter between your fingers. Once you have evenly sized crumbs throughout, stir in the egg until well incorporated and form a smooth dough ball.
Roll it into a circle and place it into a baking tin. Stretch the dough gently using your hands so that the entire surface of the tart tin, including the edges, gets fully covered. Place it in the fridge for 20 minutes to firm up.
In the meantime, preheat your oven to 160°C (fan) or 180°C (no fan). Prick the bottom of your tart with a fork to prevent air bubbles from forming, place it into the oven and bake for 25 minutes. Once it's done, remove from the oven and transfer to a wire rack to cool. It has to be cooled completely before you pour in the filling.
Now prepare the filling. Make a steam bath (bain-marie) by pouring some water into a saucepan and placing a heatproof bowl over it. Turn on the heat to low, add eggs, egg yolks and sugar into the bowl and mix to combine.
Keep on mixing until all of the sugar is dissolved, about 5 minutes then pour in the lemon juice and zest, add butter. Keep mixing with a whisk until it reaches a thick custard-like consistency. Remove from heat and set aside to cool.
Once the filling reaches room temperature, you can pour it into the tart and place it into a fridge for at least one hour (preferably longer) to firm up.
You can serve it with sprinkles of lemon zest or add whipped cream on top. Simply whip cold heavy cream with a tablespoon of powdered sugar until stiff peaks form.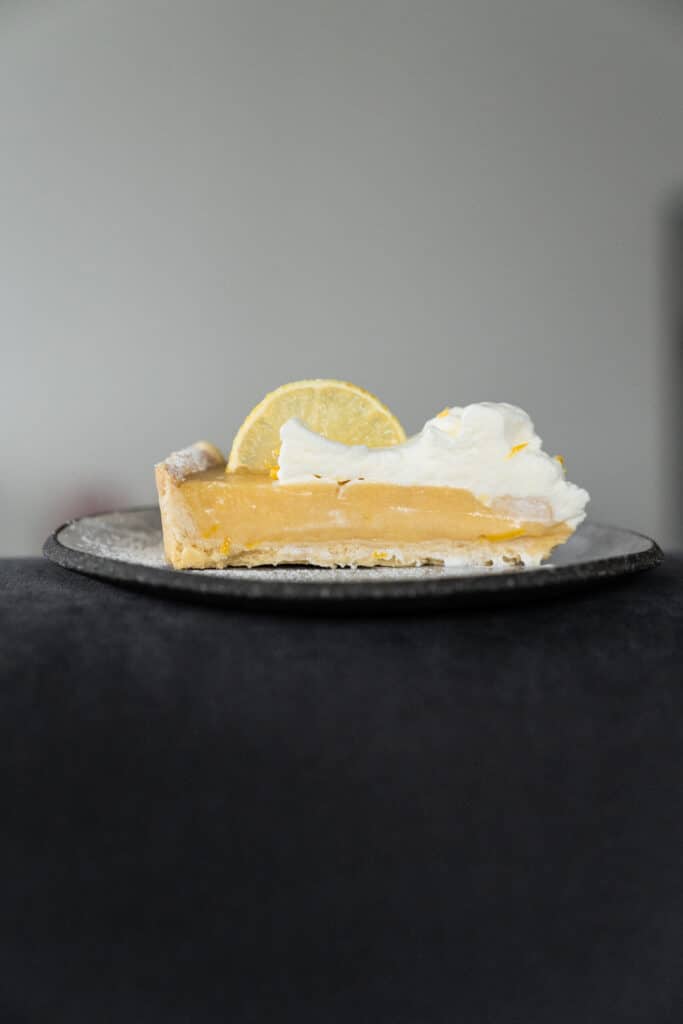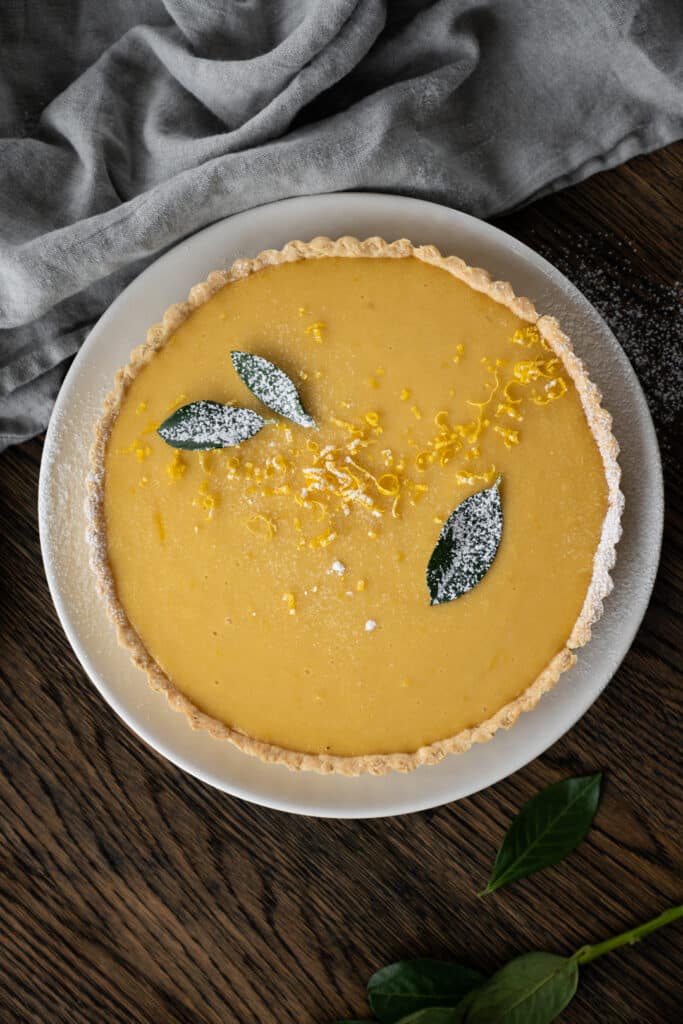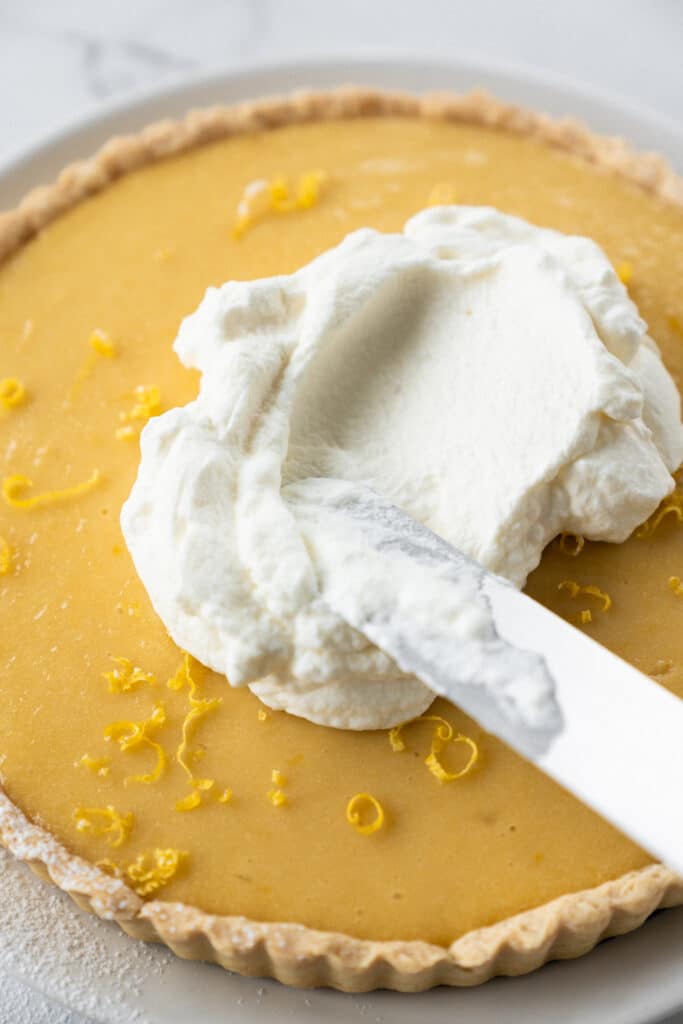 Ingredients
For the butter crust
100 g of unsalted butter
180 g of spelt or all-purpose flour
1 medium size egg
20 g of ground almonds
1/4 tsp of sea salt
For the lemon filling
zest of 2 lemons
110 g of unrefined brown cane sugar
3 medium size eggs
3 egg yolks
3/4 cup (185ml) of lemon juice, about 4 lemons
130 g of unsalted butter
Garnish
150 ml of heavy cream (optional)
1 tbsp of powdered sugar (optional)
zest of 1 lemon